Visiting and touring Monument Valley in Utah
I woke up early to catch the first light on the horizon and see the sunrise – even on this stormy morning, Monument Valley did not disappoint and it really is a spectacular national monument. Part of the Indian Nation and not the US National Park system,  the park is officially called the Monument Valley Navaho Tribal Park.  Monument Valley is located right on the border dividing Utah and Arizona in the middle of both states and close to the Four Corners area. This amazing park is the jewel of the Indian nations parks and visiting Monument Valley is one the natural highlights to experience in Utah.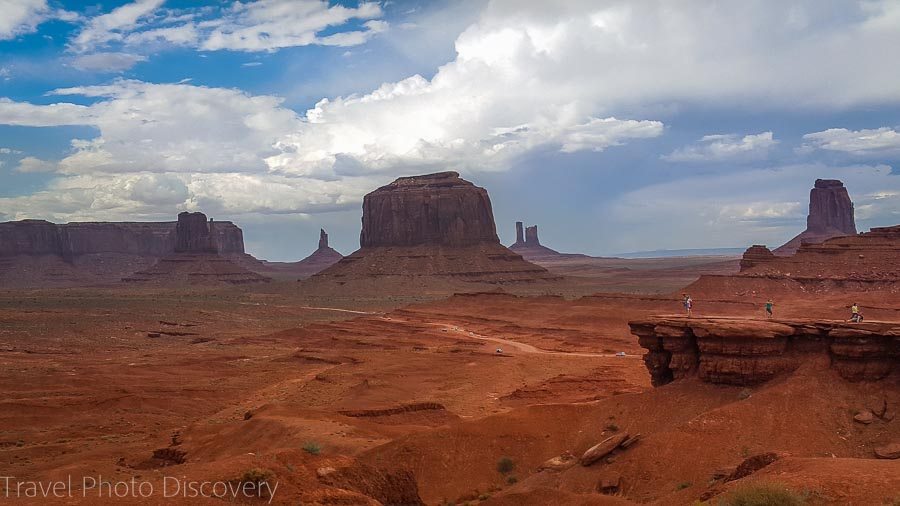 I did a fun camping tour with Tour aggregator Tours4Fun in the area and it was a real blast visiting some of the national parks including Monument Valley which ended up being one of the highlight of the trip. Even though I'm a little adverse to camping and cranky if I don't get a comfy sleep, the campsite views and events of the night really made it a complete sensory experience. Monument Valley is one of the best Utah road trips you can do now and visit this historic Indian National Park in Utah.
How to get to Monument Valley
To reach Monument Valley, one can follow these steps:
By Air: The nearest major airport is the Phoenix Sky Harbor International Airport in Arizona, approximately 320 miles south of Monument Valley. From the airport, you can rent a car or book a connecting flight to the smaller regional airports, such as Flagstaff Pulliam Airport or Page Municipal Airport.
By Car: If you prefer a road trip experience, driving to Monument Valley is a popular choice. From major cities like Phoenix or Las Vegas, you can take Interstate 40 and then connect to US Highway 89. Another option is to drive from Salt Lake City, taking Interstate 15 South and then connecting to US Highway 163.
Guided Tours: Many tour operators offer guided trips to Monument Valley from nearby cities and towns, such as Flagstaff, Page, or Moab. These tours often provide transportation, allowing you to sit back and enjoy the scenery while a knowledgeable guide shares information about the area's history and culture.
Public Transportation: While public transportation options to Monument Valley are limited, you can take a Greyhound bus to nearby towns like Kayenta, Arizona, or Mexican Hat, Utah. From there, you can arrange for a local shuttle service or taxi to take you to Monument Valley.
Photo Highlights of Monument Valley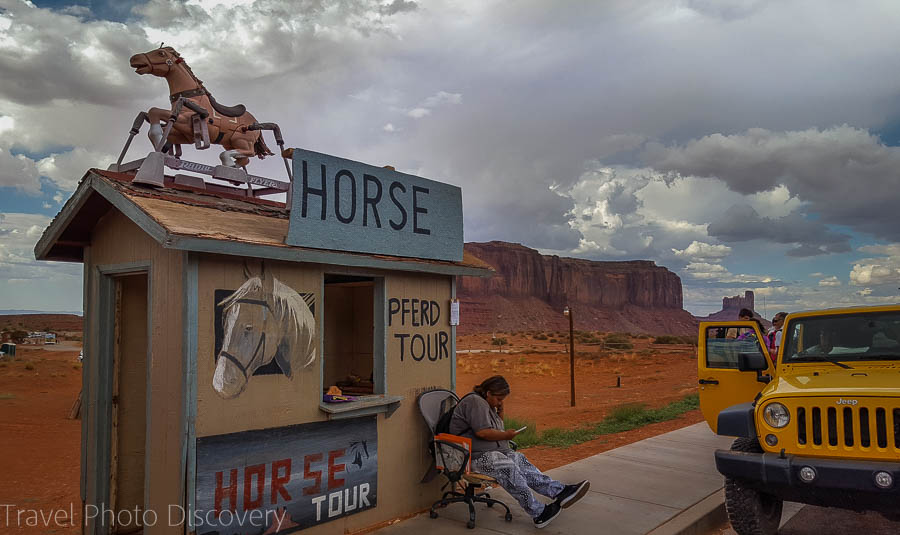 Waiting for our jeep tour at this funky stop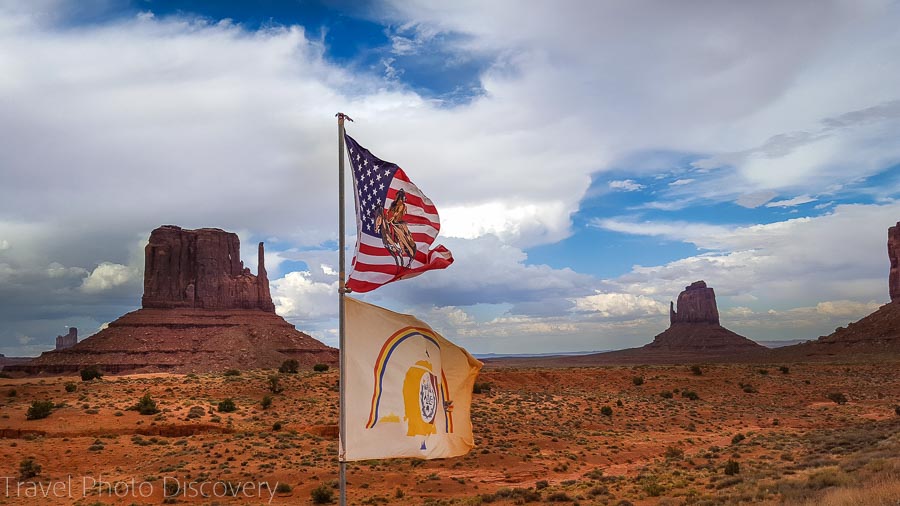 Souvenir stands break up the stunning landscape

Navajo kitschy, jewelry and cheap souvenirs for sale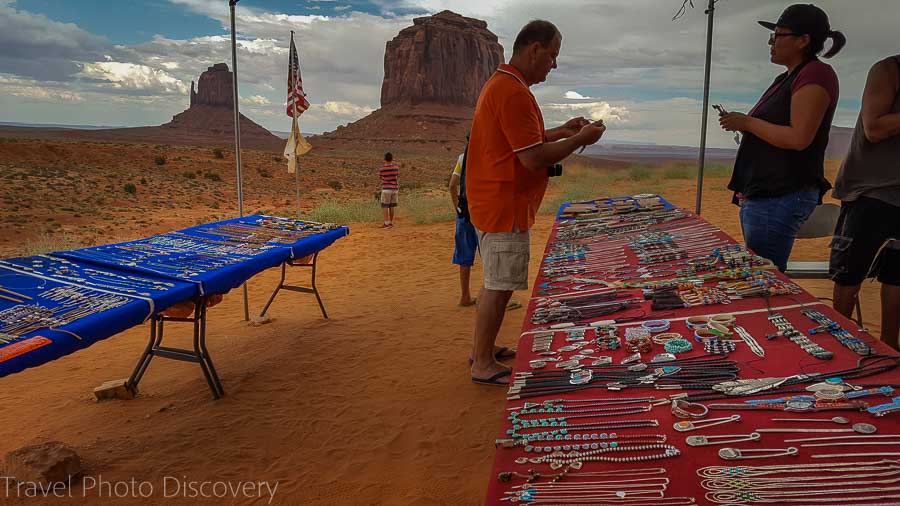 We pass through several canyons, each with striking mountains and rock formations that almost defy gravity with these almost surreal outcrops and rock pinnacles. The desert landscape is filled with wildflowers from the summer monsoons that nourish the landscape with precious water. At a walled canyon surround, our guides take out their flutes and fills the entire canyon with sweet music and Indian acoustic sounds, transporting us to magical space and time.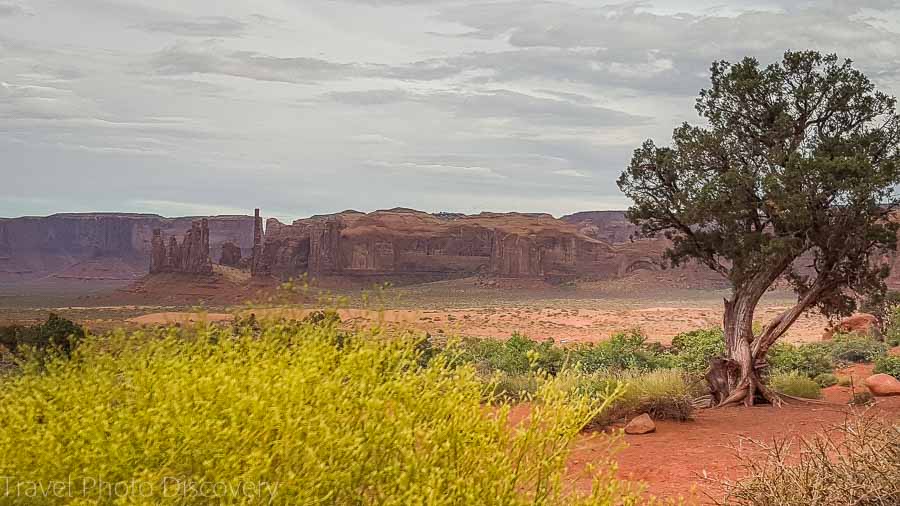 A profusion of wildflowers amid the summer monsoon rains

Giving a native flute demonstration at Monument Valley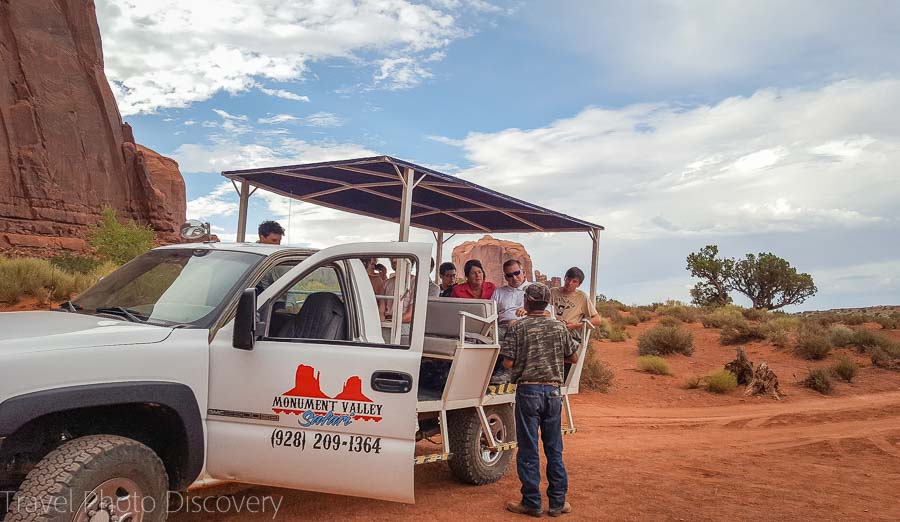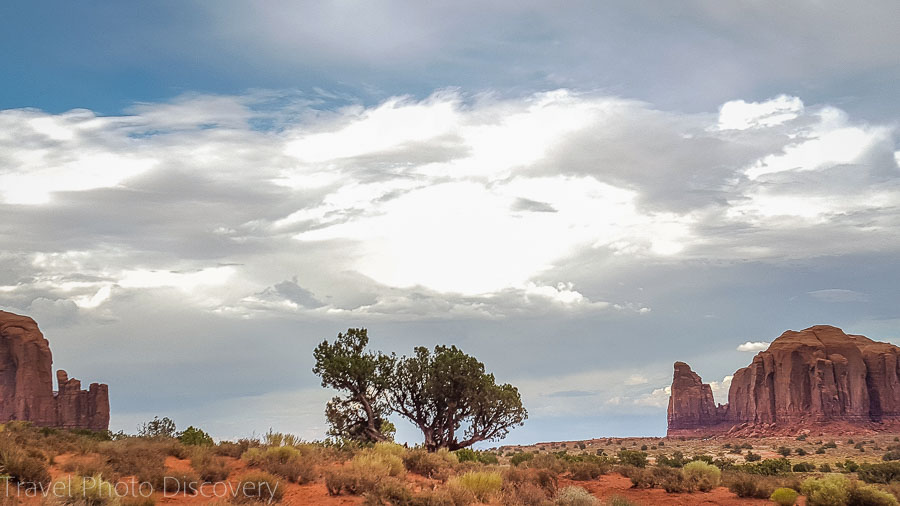 Setting up camp fronting Monument Valley
A few of our group check into their hotel rooms while the majority of our group sets up their tents fronting this campsite that is postcard perfect. Even though this wasn't a real Utah glamping spot, the views and setting here right on the rim of Monument Valley was really a spectacular experience. The tour provider has all the necessary equipment including the tents, tarp covers, sleeping bags and we all team up to set up our tents while enjoying these magnificent views. Our guides helps us to secure our tent sites by hammering the stakes down securely because of the storms coming late in the evening and preventing any tents from collapsing. It definitely was an eventful evening filled with thunder, lighting and monsoon rains which made the camping experience unforgettable and scary.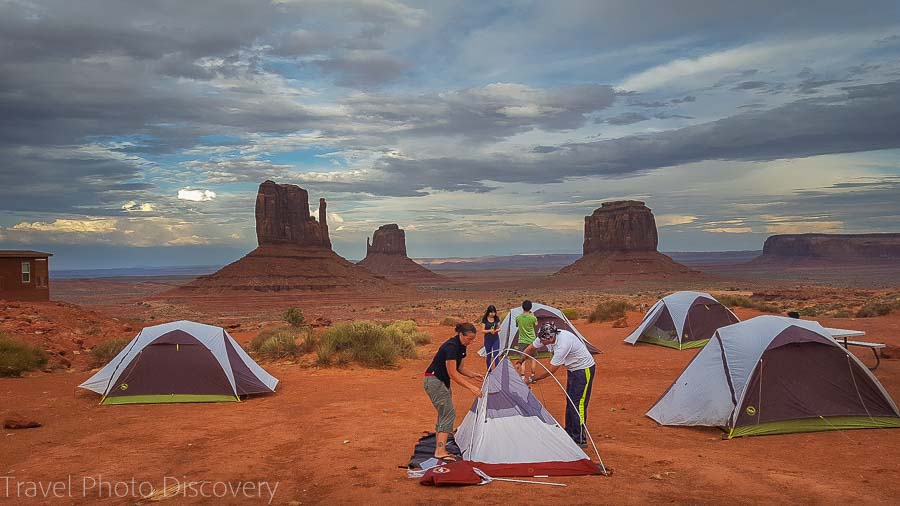 Getting the campsite ready with views of the Monuments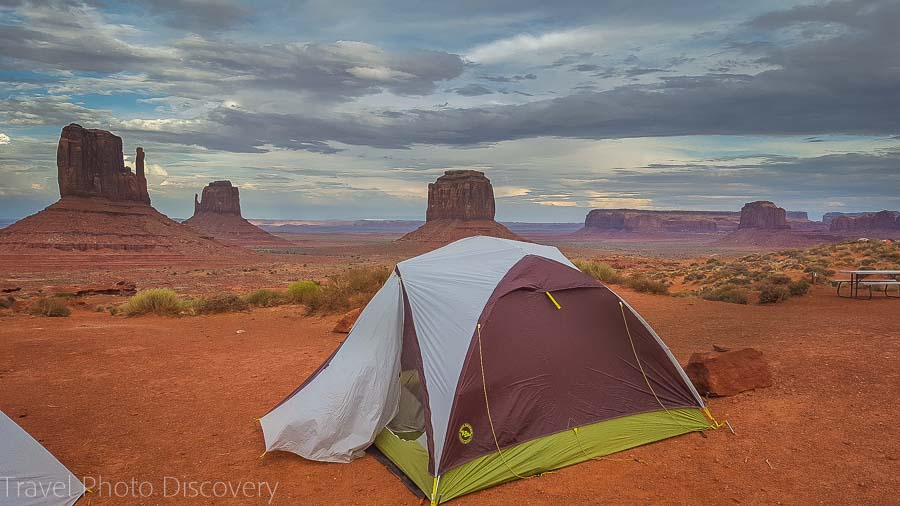 After setting up camp, I ended up walking to our dinner site and stopping by these mud/adobe style huts that the Navajo used in the past and still use for cultural events and presentations. These huts called Hogans are basically are like tepees with wood frames and then packed with layers of local clay and soil to create a thick adobe which keeps it cool in the summer and warm in the winter time. A modern style stove and piping are built in the center for current use for any Navajo programs happening regularly.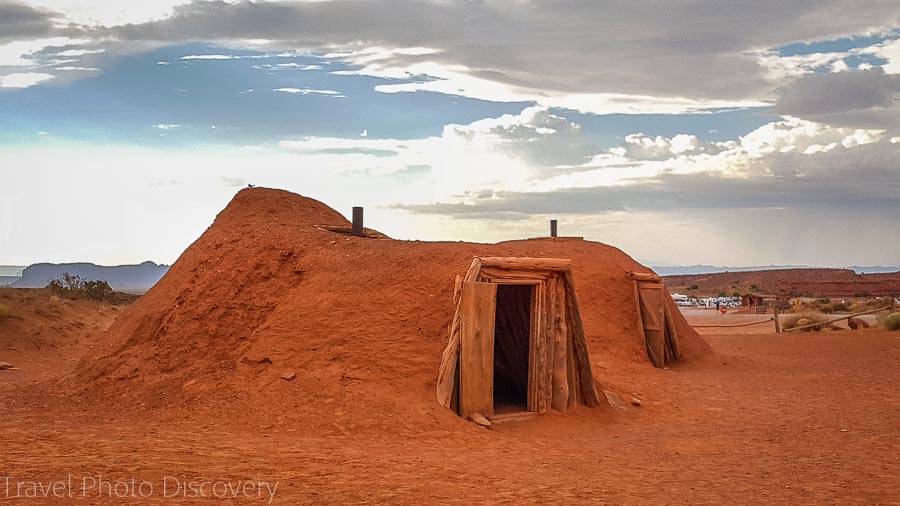 A Navajo Hogan on display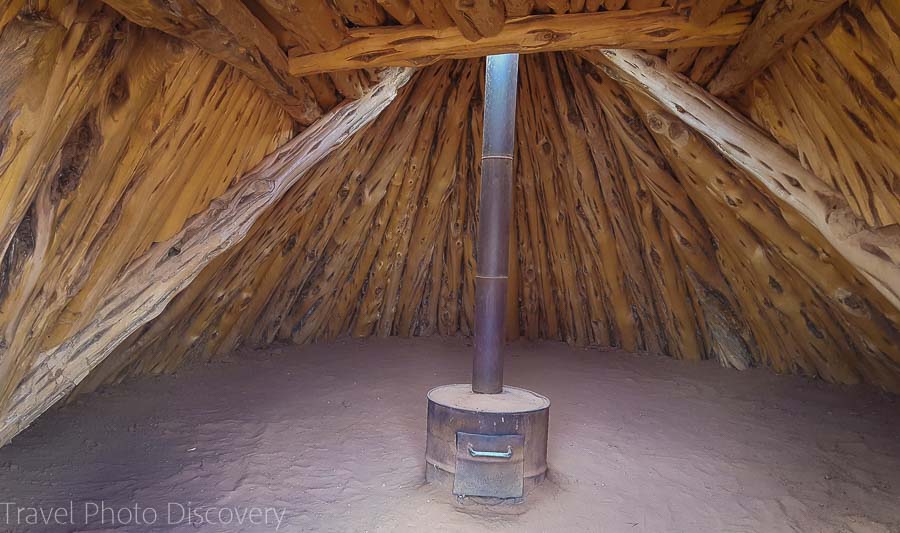 Sunset and an Indian dinner treat
Our dinner tonight are simple Navajo tacos made by a local tribe – basically it is deep fried Navajo bread and topped with spiced ground beef,  greens, peppers and salsa, a perfect meal to match the sunset views.  Some simple brownies offer a nice and easy dessert to the spicy meal.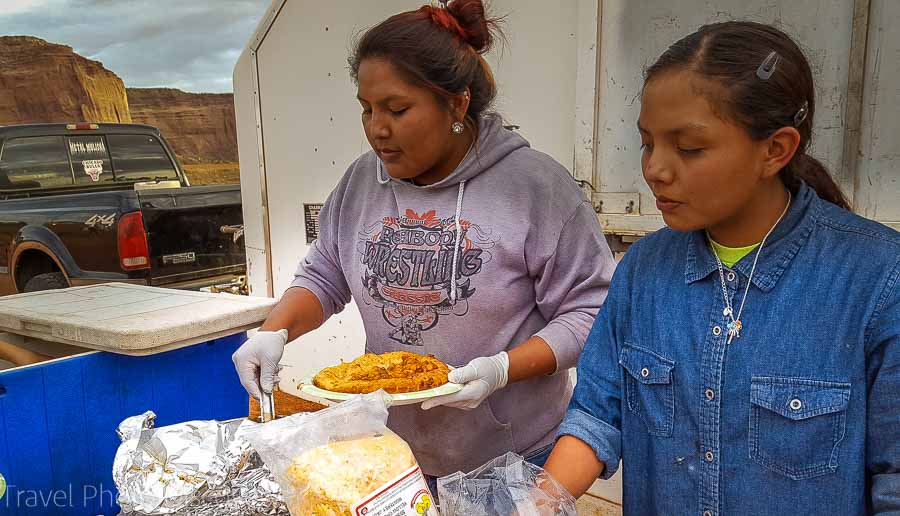 Dinner with an amazing sunset views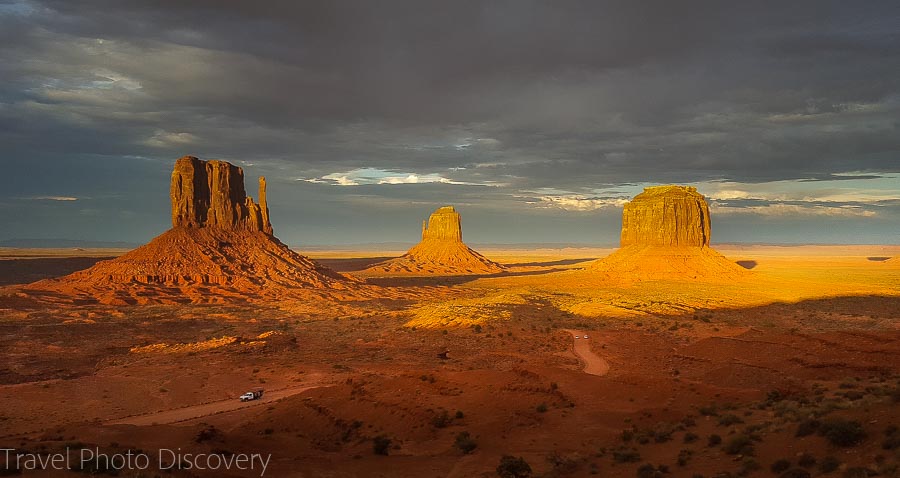 The rocks turning red with the last rays of the sunset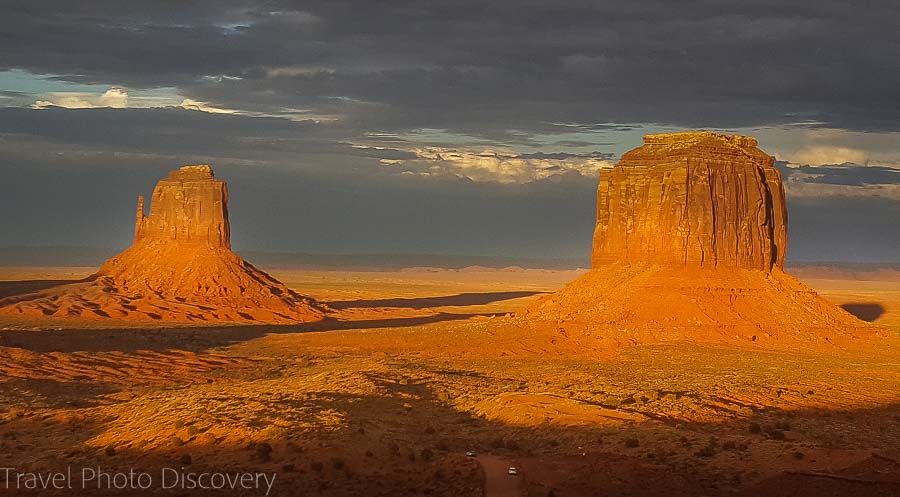 After a wonderful dinner and sunset, we retired quickly for a very early morning start to our next destination which was the Grand Canyon. Even though I had a tent to myself with a nice pad and sleeping bag, I ended up tossing and turning all night.  The  turbulent weather outside added to my unrest with howling winds, thunderstorms and then a really wild monsoon like downpour which last for hours, not I expected for being out in the desert. I later find out that this is monsoon season around the Four Corners and the storms are typical for this time of the year.

Sunrise on a stormy morning at Monument Valley
The storm finally stopped early in the morning and I got out early to walk around and see if I can photograph a nice sunrise despite the threatening clouds above us. I thought that the moody skies created a different sunrise with dark skies offset with a fiery red sun rising in the distance – an amazing moment to witness and capture.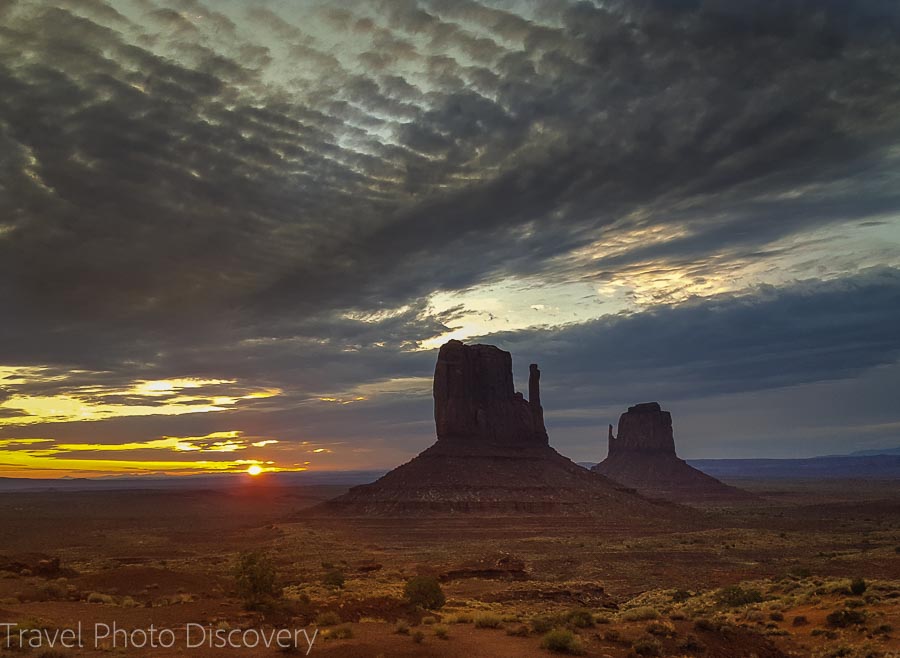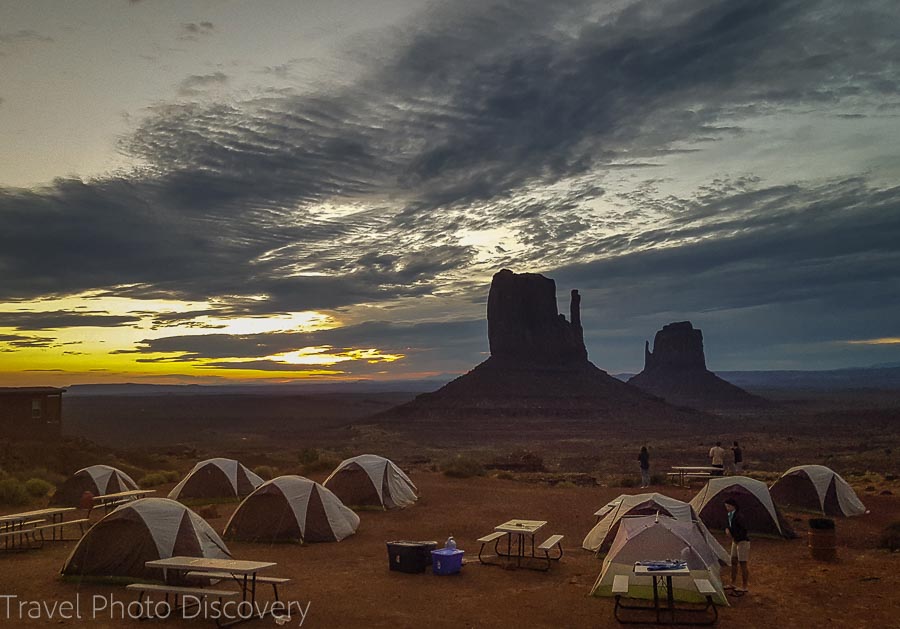 Everyone still asleep for the sunrise at the campsite
The sun rises behind some of the sandstone monuments in the foreground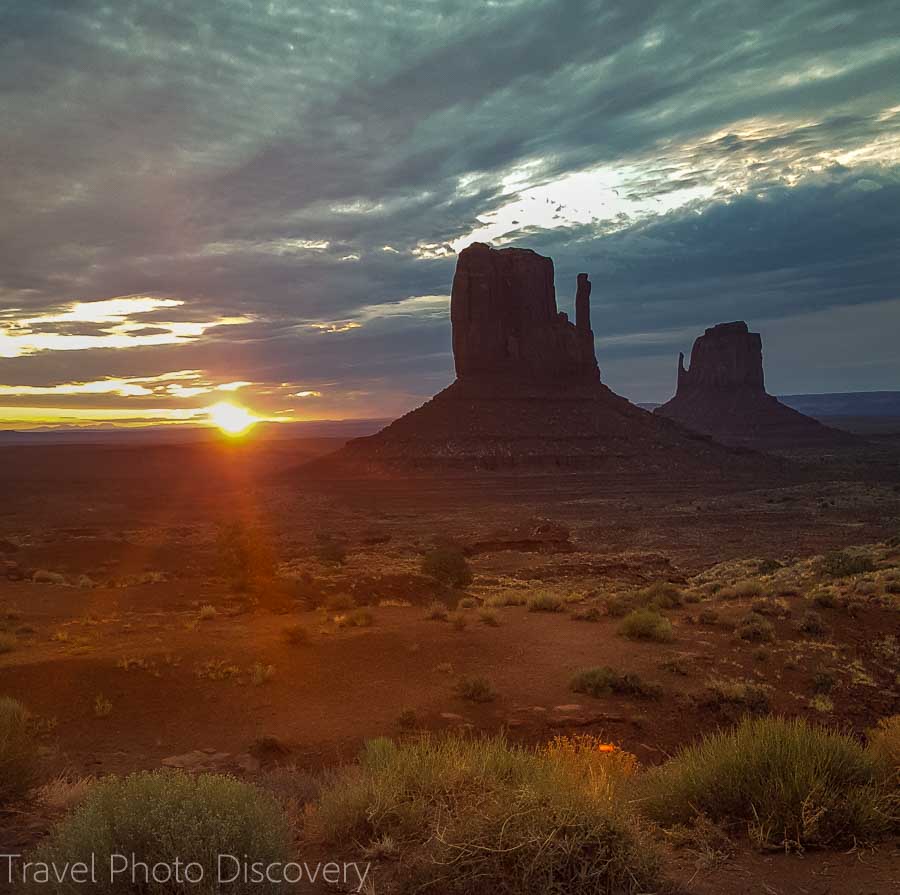 After breakfast, everyone packed up their tents, sleeping bags and other equipment and we had a nice but cold breakfast meal. We finished packing the van and quickly left the campsite to pick the travelers that opted to stay in a local hotel for the night and then we off to our next road trip destination. The whole experience visiting Monument Valley and camping right in front of the monuments is an amazing must do experience despite the monsoon weather. If the weather is more severe, I would definitely upgrade to a hotel stay especially during the winter months.
More inside tips to visiting Monument Valley
When visiting Monument Valley, here are some inside tips to enhance your experience:
Best Time to Visit: The ideal time to visit is during the spring (March to May) and fall (September to November) seasons when the weather is pleasant and the crowds are relatively smaller. Avoid visiting in the peak summer months as temperatures can soar, making outdoor activities uncomfortable.
Sunrise and Sunset: Witnessing the sunrise or sunset over the iconic monoliths is a must-do in Monument Valley. Plan your visit accordingly, as the dramatic colors and shadows cast by the sun create breathtaking vistas. Check the local sunrise and sunset times beforehand to ensure you don't miss these magical moments.
Navajo Guided Tours: Consider taking a guided tour led by Navajo guides who have an intimate knowledge of the area. They will share fascinating stories, cultural insights, and take you to lesser-known spots. Their expertise adds depth to your experience and allows you to learn about the Navajo history and traditions.
Photography Tips: Monument Valley offers incredible photo opportunities. Bring your camera or smartphone and capture the stunning landscapes. The best lighting conditions are during the golden hours—shortly after sunrise and before sunset—when the soft light accentuates the formations. Experiment with different angles and perspectives to create unique shots.
Hiking Trails: Explore the valley on foot by embarking on one of the designated hiking trails. The Wildcat Trail is a popular choice, allowing you to get up close to the famous Mittens and Merrick Butte formations. Remember to bring sturdy footwear, sunscreen, and sufficient water as the desert terrain can be challenging.
Respect Local Customs: Monument Valley is sacred land to the Navajo Nation, so it's important to respect their customs and traditions. Avoid venturing off designated paths, touching rock formations, or removing any natural objects. Also, be mindful of any photography restrictions, especially during religious ceremonies.
Overnight Stays: Consider staying overnight at The View Hotel, the only hotel located within Monument Valley. It offers stunning panoramic views from its rooms and an opportunity to witness the sunrise without leaving the comfort of your accommodation. Book well in advance, as rooms can fill up quickly.
Pack Essentials: Prepare for your visit by packing essentials such as sunscreen, a hat, sunglasses, comfortable walking shoes, and sufficient water. Additionally, carry snacks and light refreshments as dining options within the park are limited.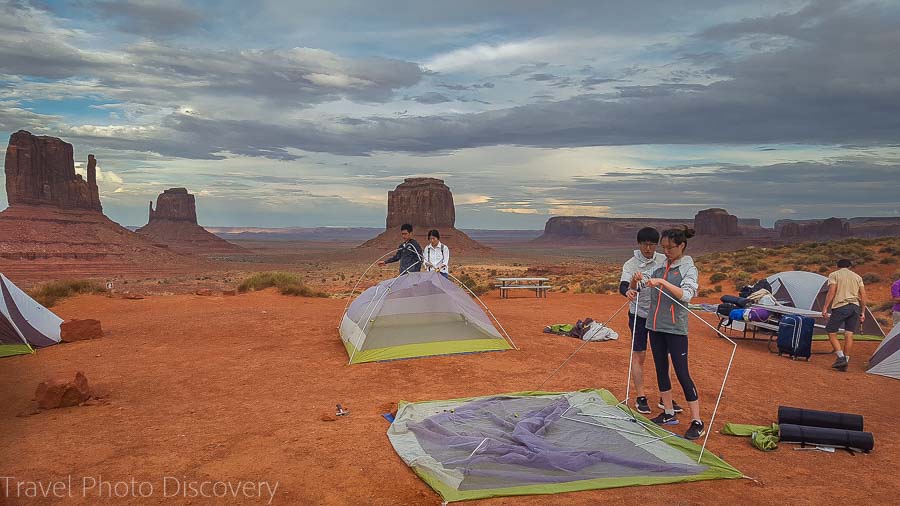 Some details to visiting Monument Valley Navajo Tribal Park
Monument Valley Navajo Tribal Park
PO Box 360289
Monument Valley, Utah 84536
call (435) 727-5874/ 5879/ 5870

General inquiries, you can contact
The park visiting hours
Monument Valley Navajo Tribal Park Scenic Drive Hours
Peak Season (May 1-Sept 30) 6:00am – 8:00pm
Off Season (Oct – Apr) 8:00am – 4:30pm
Monument Valley Navajo Tribal Park Visitor Center Hours
Peak Season (May 1 – Sept 30) 6:00am – 8:00pm, 7 Days a week
Off Season (Oct 1 – Apr 30) until 8:00am – 5:00pm, 7 Days a week
Park entrance fee is $20 per car up to four people and additional $6 per person, free for children under the age of 6.
You can drive through the canyons on your vehicle, but the dirt roads are a little tricky.  You can choose to go with a guided tour through the major parts of the park and you can check out various tour outfitters here for more details and prices.
For more information on visiting Monument Valley Navajo Tribal park, check out their main website here for more details, weather and their calendar of events.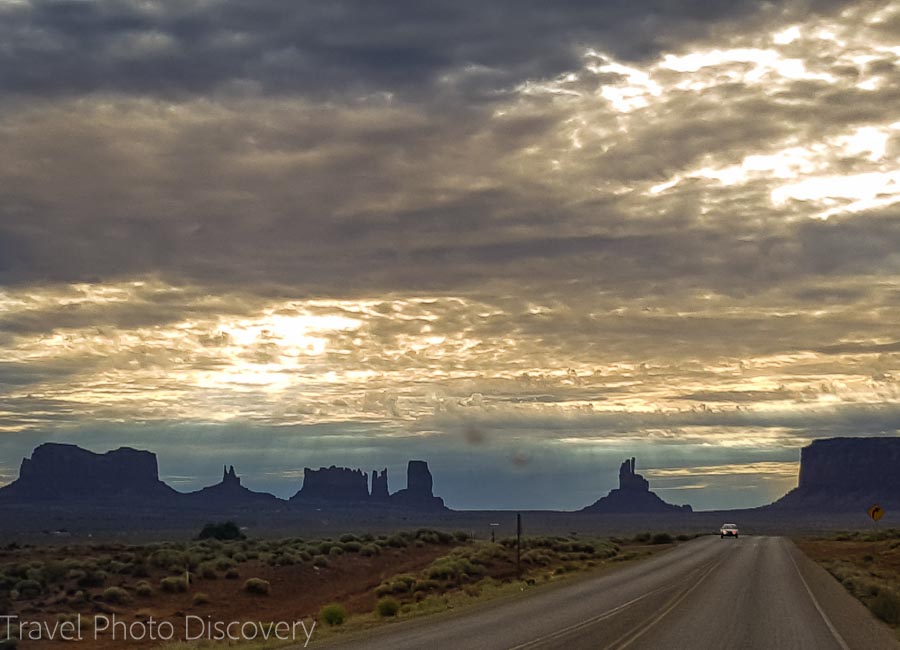 If you enjoyed this post, please check out my other articles on Utah's national parks and monuments below
Visiting Zion National Park and popular hikes
Visiting Bryce Canyon National Park
Zion National Park – black and white landscapes
Conclusion to visiting and touring Monument Valley in Utah
Visiting and touring Monument Valley in Utah offers a captivating adventure in the stunning American Southwest. Plan your trip during favorable seasons, witness breathtaking sunrises and sunsets, take Navajo-guided tours for cultural insights, and explore hiking trails. Respect local customs, stay at The View Hotel, and pack essentials for a memorable experience in this extraordinary destination.
Thanks for visiting today, if you enjoyed reading this post on Visiting and touring Monument Valley in Utah, please do share it with any of the social media links below, thank you.
If you like what you see, come and check out my other social media channels for more updates, including Instagram, Pinterest and Twitter