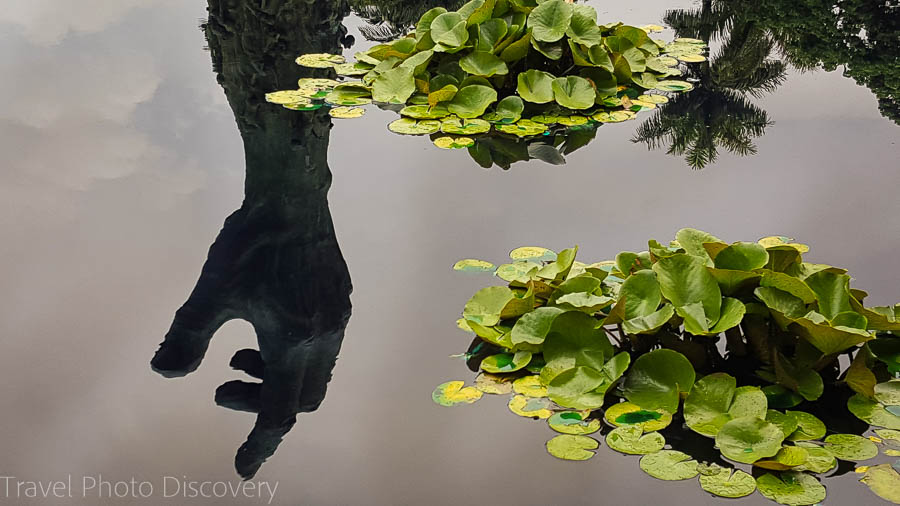 Visiting Miami – Holocaust Memorial Miami Beach
I decided to visit both the Holocaust memorial and the Miami Beach Botanical Garden at the same time since they are located next to each other at Miami Beach.  Not knowing too much about the museum and why it was located in Miami beach intrigued me and when I finally approached the memorial, I was shocked to see a huge bronze hand jutting straight out of a circular pond in a pose that you will never forget.
The memorial was formed by a small group of holocaust survivors to commemorate the over six million Jews that perished from the Nazis. I learned that Miami Beach was the perfect location to establish the memorial with the highest population of Holocaust survivors and their family living in South Florida and Miami Beach.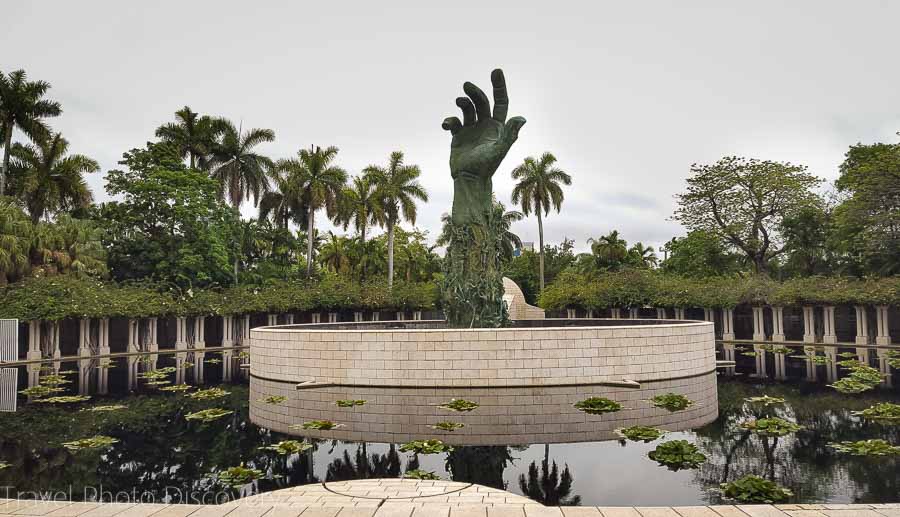 Design of the Holocaust memorial was the vision of sculptor/designer Kenneth Treister  who conveyed the unimaginable tragedy with grace and artistic vision. An outstretched hand comes out of the water with hundreds of sculpted figures clinging to the hand. Emaciated figures, faces with terror, crying children and all different shapes and sizes of people.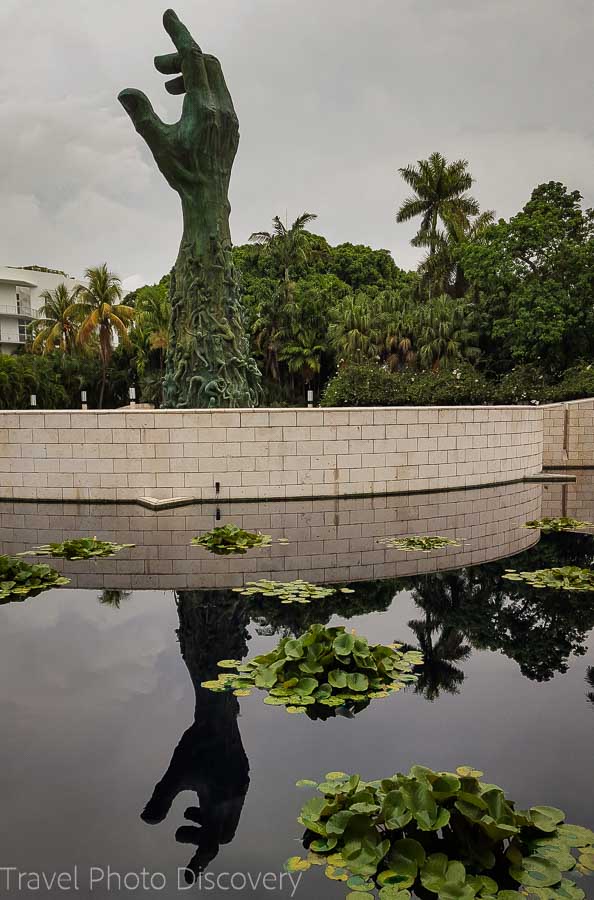 Art that creates impact
The stunning hand and individual bronze statues that were created by Kenneth Treister who challenges visitors to see individual faces and situations what we easily recognize and can see humanity at its lowest form – how can you not see this an feel emotional. In order to get up close to the hand, the visitor has to walk around the Pergola covered walkway and enter this tunnel to get to the island where the  the hand is located. The walk through the stone tunnel below has this ethereal feel while you transition into the island area, in between are thin gaps where you can view the outside pergola walk and water garden.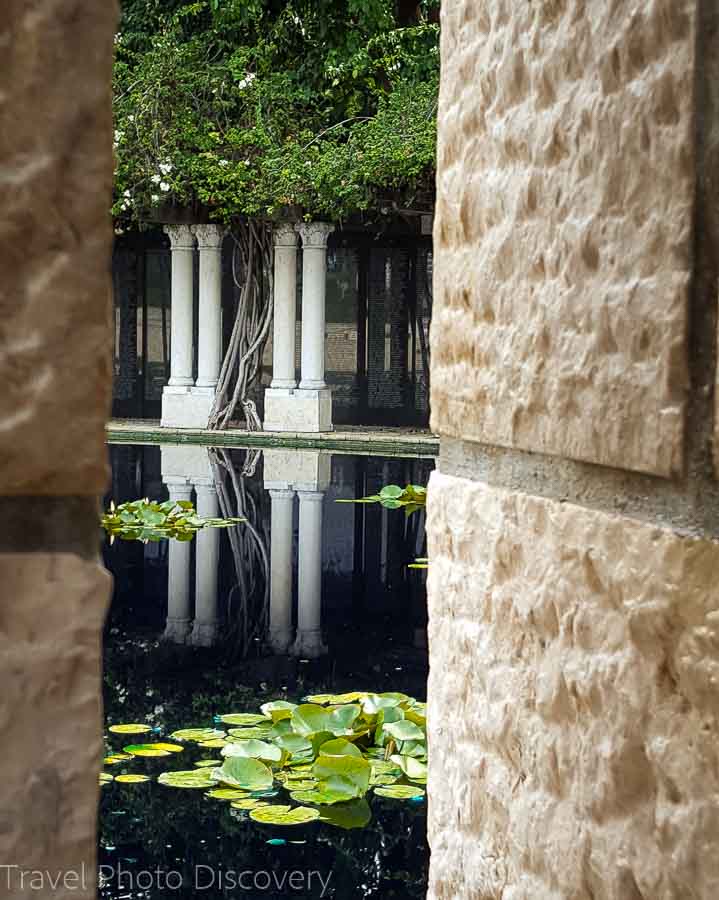 The stone tunnel leading to the bronze hand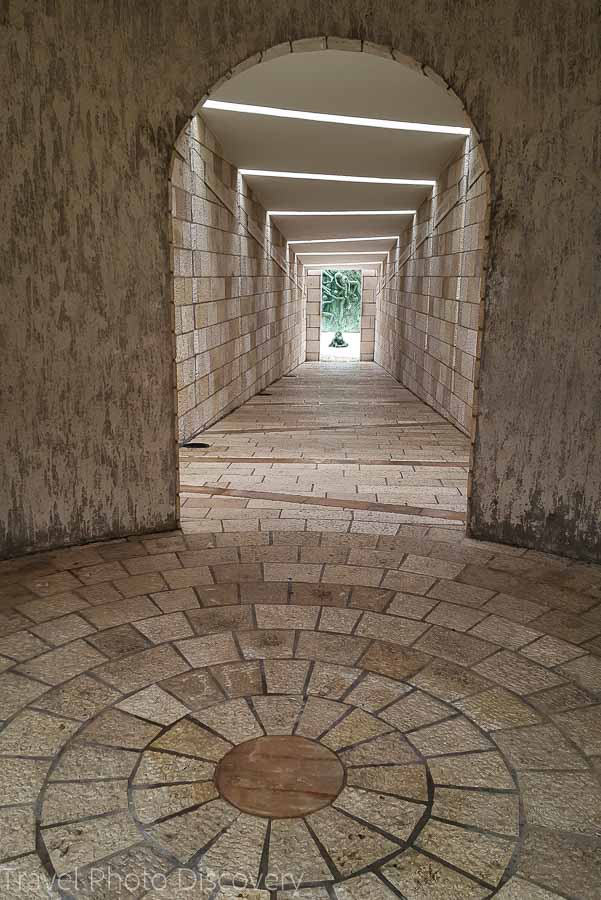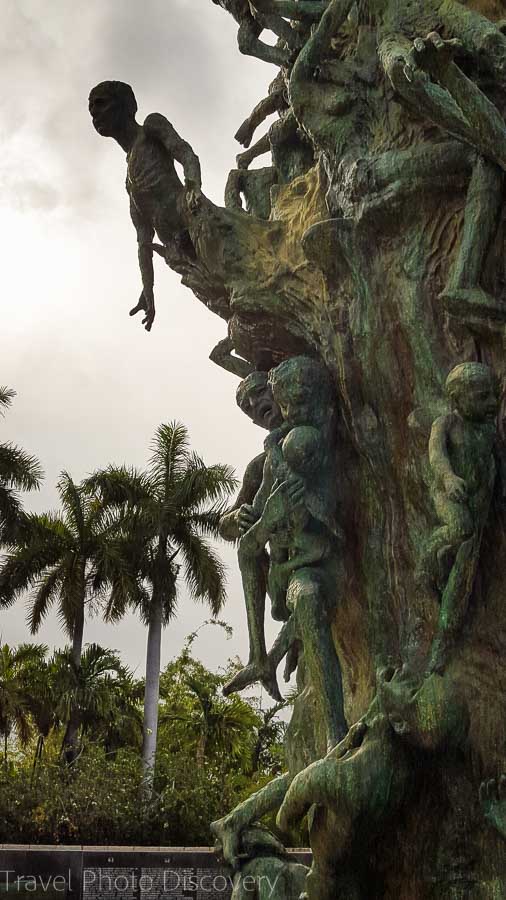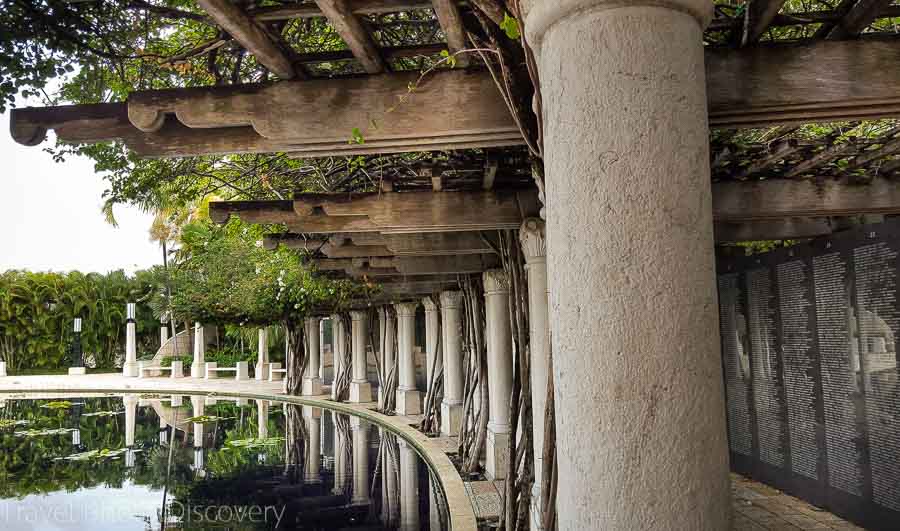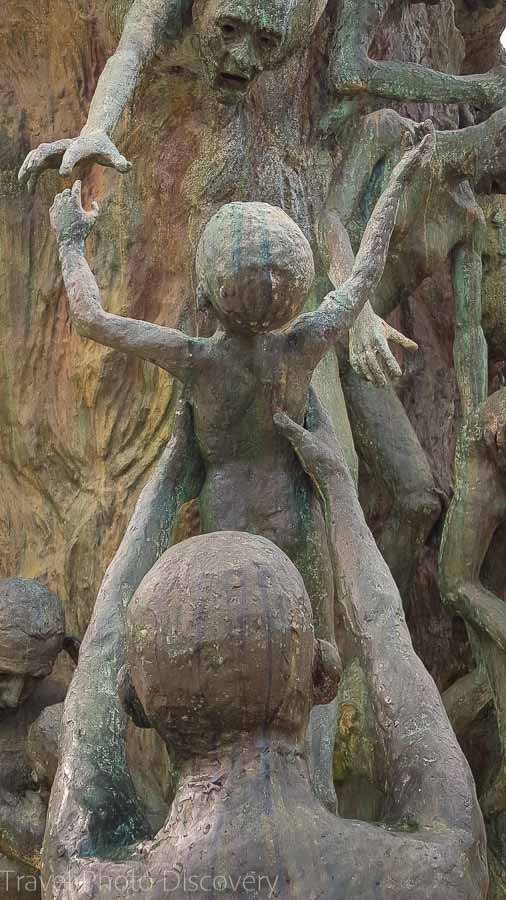 Probably one of the most striking and haunting Jewish Holocaust memorials that I have ever visited around the world, the Holocaust memorial at Miami Beach is really worth visiting when you are in the area.
More details about visiting the Holocaust Memorial at Miami Beach
Guided self tours with brochure guides available (suggested $2 donation)
Group tours/classes available with reservation
Click here for more information on tours
Holocaust Memorial Miami Beach
1933-1945 Meridian Avenue
Miami Beach, Florida 33139
If you enjoyed this post about Miami Beach, please check out these other place to explore around Miami Beach and the greater area.
Visiting Miami – a South Beach food tour
Touring the Miami Beach Botanical Garden
Thanks for visiting today and checking out this post on Visiting Miami – Holocaust Memorial Miami Beach, hopefully you will be able to see and experience this lovely garden when you are in the Miami Beach area. If you enjoyed the images and post, could you please share it with any of the social media buttons located around the post.
If you like what you see, come and check out my other social media channels for more updates, including Instagram, Pinterest and Twitter