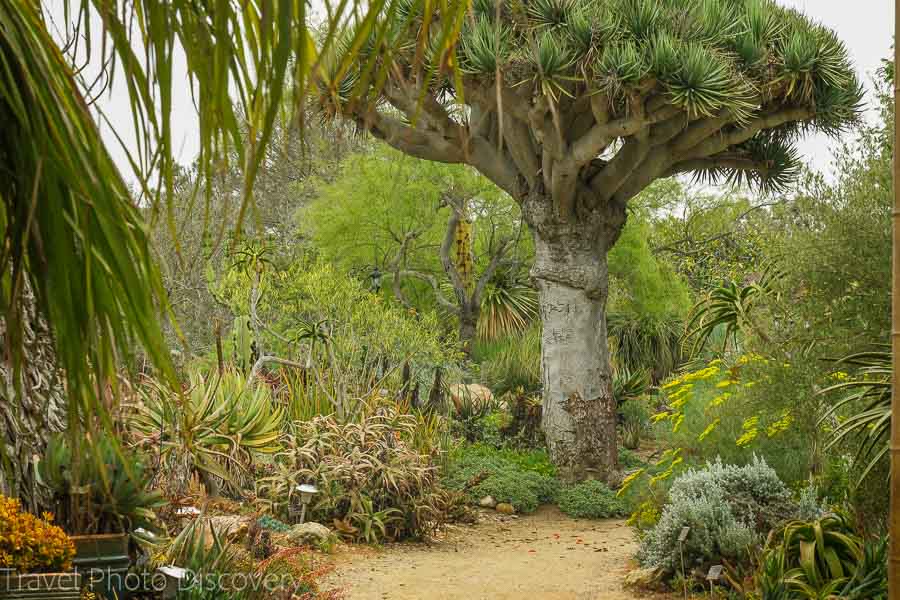 If you enjoy visiting botanical gardens, then the San Diego Botanical Garden is a definite must visit attraction if you are in the area. Located about 30 minutes north of downtown San Diego in the coastal community of Encinitas, the garden is a wonderful experience especially with any of the garden docents that will take you on a fun discovery tour of the gardens.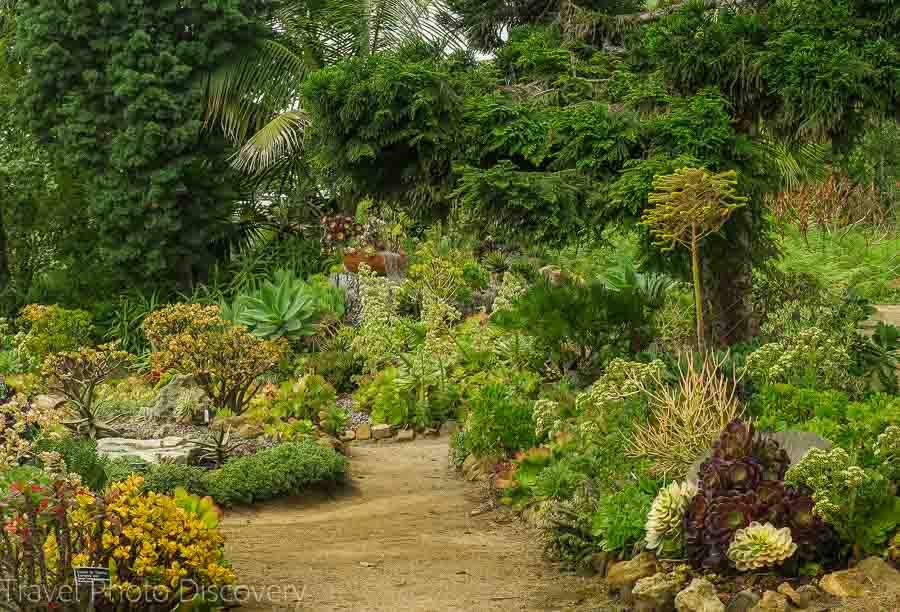 What to see at the San Diego Botanical Garden
The gardens were gifted to the city of San Diego from their donors the Charles and Ruth Larabee who loved this beautiful property overlooking the bluffs of Rancho Mesa, just north of San Diego. Drawn to this natural wonderland, the Larabee's have been constantly building up their magnificent gardens and have been steady collectors of mostly Mediterranean loving plants. They planted regional and Mediterranean specimens mostly from South America and Mexico that thrive well in this warm environment in the hillsides fronting the ocean.
Beautiful mosaics and fountains in the garden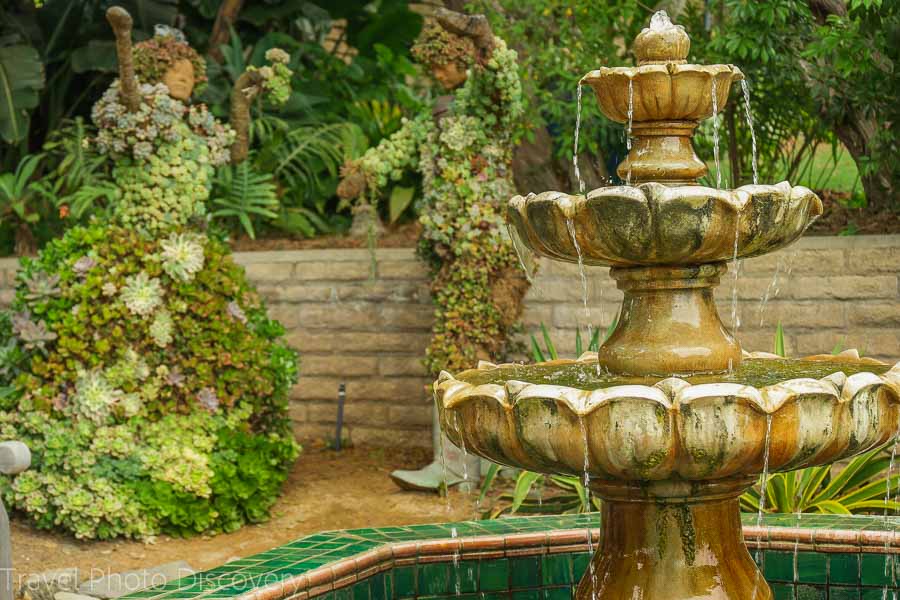 In order to save the California quails that were loosing their habitat, the decided to gift the entire property to the city in 1957 to have a safe haven for them. This garden is also open for the public to enjoy the beautiful love of plants and  botanical garden and gorgeous coastal views. The botanical garden has maintained this magnificent place as stewards and upholds their vision of environmental awareness and conservation, a wildlife sanctuary and a learning center for all to enjoy.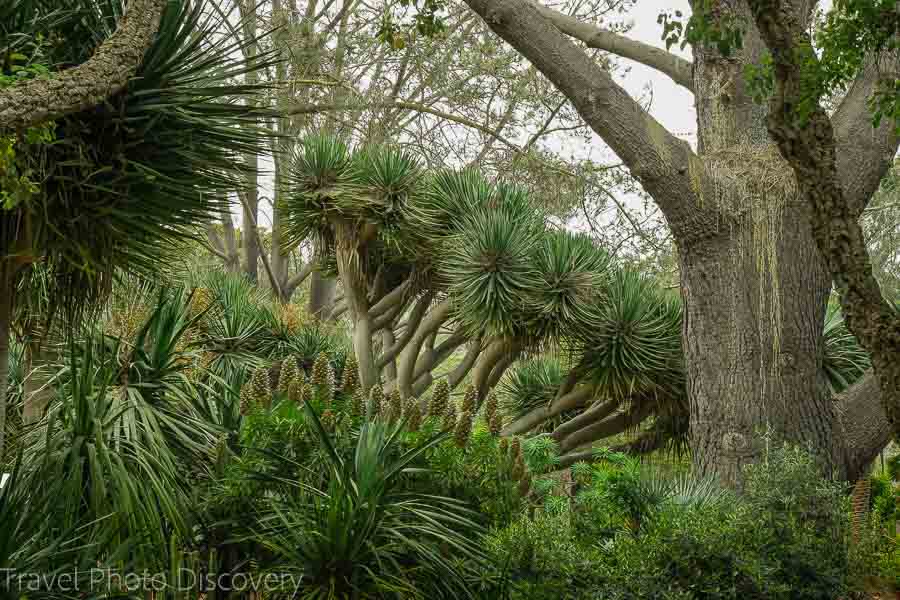 A quiet respite from the urban jungle San Diego
The San Diego botanical gardens and trails
With over 4 miles of trails, you also get to see some amazing scenic landscapes, views to the ocean and over 25 individual gardens like the South American Desert Garden, Mexican Garden, walled garden, New Zealand garden, sub-tropical fruit garden – you can spend an entire morning to all day here. You can do a self guided tour, but I would recommend going with a docent who will give you the history, tour and other special inform and hidden places to see while visiting the various gardens.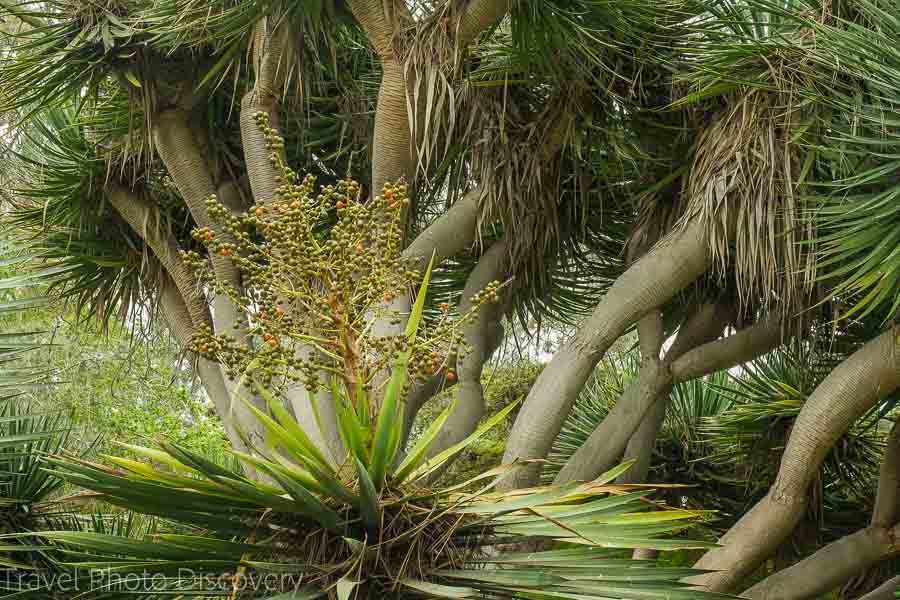 Colorful and whimsical sculpture found in the gardens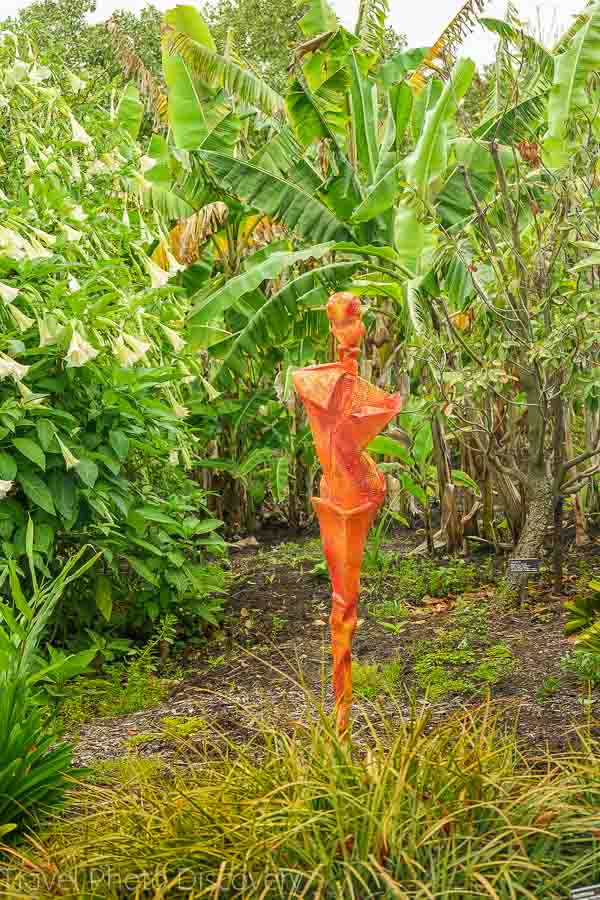 Subtropical zone and waterfall at the garden
Details to visiting the San Diego Botanical Garden
Hours of operation 9 to 5 daily
Cost $14 adults, $10 seniors/students/military with ID.
Check out the website here for more details, entry and calendar of events at the gardens.
For more posts about places to visit nearby, check the following:
Top 40 things to do in San Diego
Exploring Balboa Park in San Diego
A visit to Queen Califia's Magical Garden
Visiting San Juan Capistrano Mission
Thanks for visiting today and checking out this post on the Visiting the San Diego Botanical Garden. If you enjoyed the images and post, could you please share it with any of the social media buttons located around the post.
If you like what you see, come and check out my other social media channels for more updates, including Instagram, Pinterest and Twitter