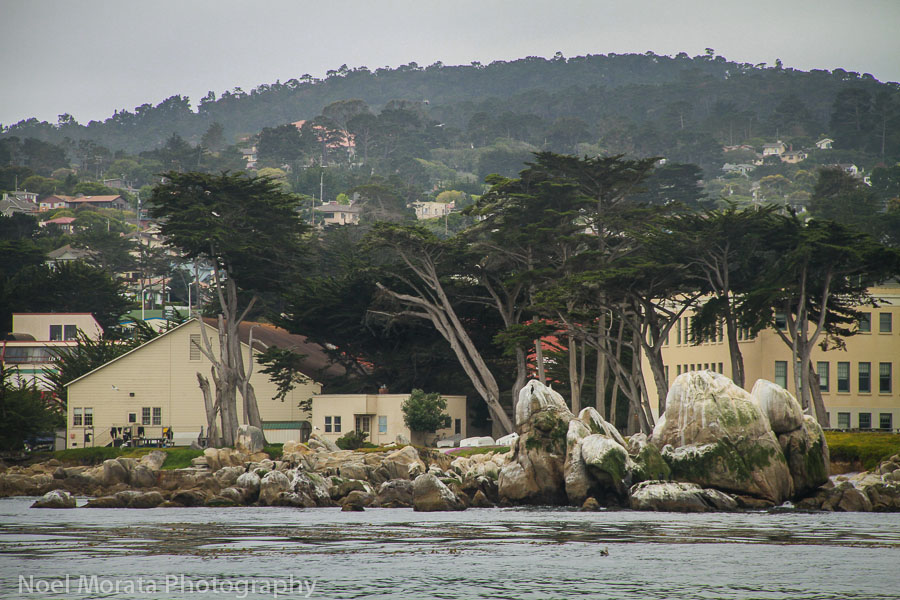 Enjoying a day in Monterey and Pacific Grove  
It's Monday morning, time to enjoy some gorgeous travel photography and inspiration from around the world. Let's banish those Monday blues by sharing gorgeous imagery and story telling. You can also check us out on Twitter for Travel Photo Mondays at #tpMondays for more updates and submissions for the day.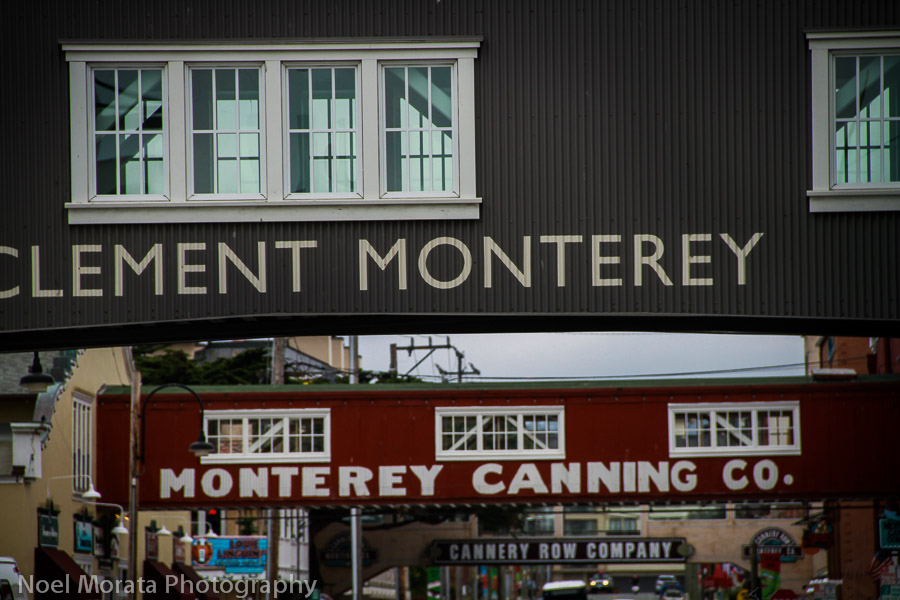 Spending a day along Cannery Row in Monterey and Pacific Grove, it's a wonderful way to enjoy the history and natural beauty of Monterey Bay. Monterey attractions typically center toward the waterfront area with the Monterey Fisherman's Wharf, Cannery Row and Pacific Grove lined up one right next to the other. It's actually a pleasant walk starting at Fisherman's Wharf enjoying the various shopping venues, tasting some of the best local seafood or even taking a cruise around the bay to see some wildlife along the coastal areas of the bay. On the way to Cannery row is San Carlos Beach – a mecca for scuba divers getting into the bay and a nice spot for a break and watch the divers go through their maneuvers.
Monterey Bay and an old Cannery converted to shops
Exploring Monterey Bay and Cannery Row
Cannery row has been revitalized from former canneries into restaurants, shops and entertainment venues. The back streets have a series of art galleries and antique stores for those interested in looking for some local art work or treasures.  Towards the end of Cannery Row is the famous Monterey Bay Aquarium housing many special and permanent exhibits on sea life from Monterey Bay and beyond. if you haven't seen my post yet on the new Tentacles exhibit at the aquarium, you can check it out here.
Enjoying the outdoors and coastal areas of Monterey
Continuing on the Monterey Bay Coastal trail is the quiet community of Pacific Grove with its secluded coves protected to shelter various sea life like seals that birth and protect their young in these beaches. The trail leads all the way to Lovers Point, which actually referred to lovers of Jesus Christ, when the area was a Methodist retreat. Now the area is a popular haven for kayaking, scuba diving, swimming and a variety of water related sports.
Nature and the coastal areas of Monterey
A very popular for Monarch butterflies en-route to the Monarch Grove Sanctuary where they flock to the Eucalyptus trees and habitat for shelter. October is a great time to see them visiting this habitat.
The Monterey Bay Coastal Recreation Trail runs past this entire area starting from Castroville all the way down to Pacific Grove. It is 18 miles of trails that used to be the route for the Southern Pacific railways and is now a wonderful coastal trail to use for hiking, biking or just enjoying a short walk or vista of Monterey Bay.
What to see more of Monterey and Carmel?
Weekend getaway to Carmel by the Sea
Exploring Moss Landing in Monterey
Did you enjoy visiting Monterey and Pacific Grove for Travel Photo Mondays? Thank you for visiting us today, please do check out these other bloggers below by clicking on their links.
If you enjoyed this post, please consider sharing this with any of the social media buttons located around this post, thank you.