Nature at it's best at Point Lobos Reserve in Monterey County (updated 2021)
This place is simply breathtaking – the crown jewel of the California State parks, Point Lobos Reserve is the ultimate of California's scenic coastline that will leave you speechless. The peninsula juts out into the ocean just south of Monterey Bay and is one of the most panoramic coastlines in Central California. It is filled with marine sea life and rich geologic features that are wonderful to see and explore.
 Enjoying nature at Point Lobos Reserve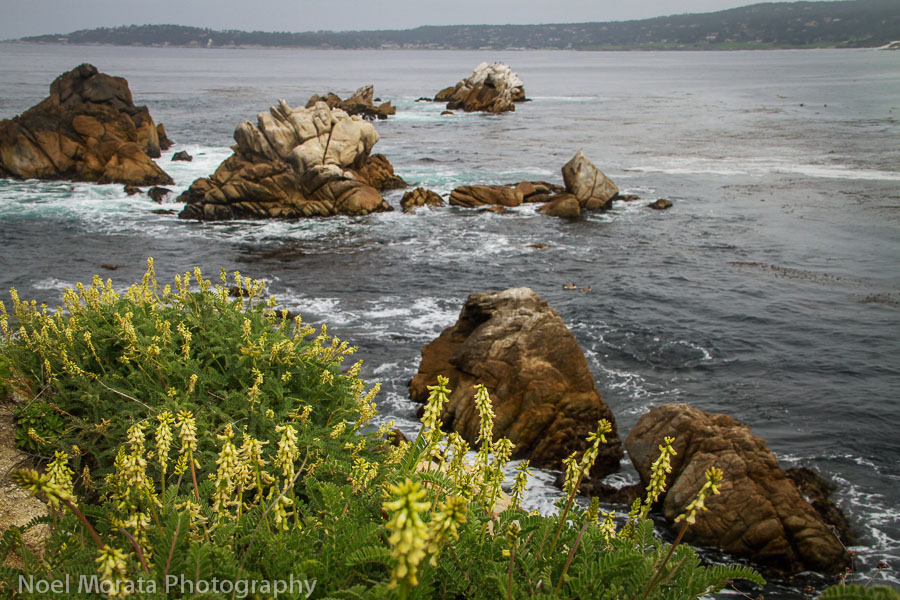 Where is Point Lobos Reserve located?
Point Lobos is located on the coastline south of Carmel in Monterey County and about 3.8 miles to the entrance of the park area and is considered the crown jewel of California's state parks.
With a rich plant, animal and marine sea life thriving within the reserve, the ecological area of Point Lobos was established in 1973 and has become a well preserved no-take reserve and safe sanctuary to many of the California native animals and sea life protected within its boundaries. You will find many activities to see and do along the headlands, coves and coastal hikes, with every turn leading to more stunning views ahead. There is a lot of wildlife to see at the reserve: migratory birds, whales, sea lions, harbor seals and otters can be seen in hidden coves and the many inlets around the reserve.
Outdoor recreation
Recreation and outdoors enthusiasts can enjoy a variety activities at the reserve including: hiking through various scenic landscapes, diving from various entry points, bird watching or whale watching to see some amazing migratory animals passing through. You can visit some of the historic landmarks like Whalers cabin or the Whaling station, or just enjoying the panoramic views and photographing many of the scenic vistas along the coastal paths.
Other recreational activities around the reserve include taking a docent led walk, whale watching, kayaking or even snorkeling for those brave enough to brave the cold Pacific ocean.  It's even a perfect place to do some art – you will see artists regularly setting up their easels at strategic points to capture their perfect landscape like the artist below working on her composition.
An influx of immigrants into the Monterey coastline were drawn to resources of rich marine life eventually starting new industries in the area to include whaling, abalone and harvesting of local fish varieties and shellfish. Along with marine life that were exploited, many other natural resources were also discovered close-by including coal and a granite quarry that supplied many buildings in San Francisco and surrounding cities in Northern California.
Abalone industry
With the influx of Chinese settling in the area and coming from the gold rush, the Chinese community developed a robust export seafood industry with abalone as one of their primary exports along with squid, fish and other seafood. Japanese immigrants also came into the area and started farming the deeper areas of the bay by wearing innovative wet suits and breathing apparatus to dive into deeper areas to harvest abalone.  The last remaining building from the area has been converted into a museum and displays more about the settlements, artifacts and various tools for harvesting sea life. The museum is usually staffed with a volunteer or park employee who can answer questions or give more insight to life during that time frame.
A whaling history
Point Lobos also has a rich history in whaling and an established whaling community and living quarters. Portuguese sailors sailed from the Azores to set up a community around 1861 with 50 -60 people living on the southwest part of Whalers Cove.  Grey whales were hunted in season and the blubber boiled down to make oil for burning lamp oil. The Japanese followed afterwards in the whaling business which only lasted for a few years.   The remaining whaling station was eventually converted into museum that houses a variety of images, artifacts and documents the whaling history of the Point Lobos area.
Starting with the sale of over 348 acres of Point Lobos from the Allan family in 1933, a series of save the Cypress and the Point campaigns were put into effect to add more acreage to the reserve and buy back some of the lands originally slated for property development. Eventually through many donations and purchases, the reserve has grown to over 400 acres to what it is today.  The reserved added the marine component in 1973 to become an ecological reserve and was included in 1990 as part of the Monterey Bay National Marine sanctuary – the largest marine reserve in the United States.
Some more details if you visit Point Lobos
Cost to enter the park is $10 per vehicle or you can park outside the park and hike in for free.
There are docent led tours at the reserve or you can take a self tour/hike, check with their website below.
There is an information station within the Sea Lion Point parking lot – open from 9 to 5 pm. You can get maps and information from this center to map out your day at Point Lobos.
For more information about the reserve, check out their main website here.
Come and check out my other posts on Monterey County below
Enjoying nature and the cool town of Moss Landing
Enjoying a day along the bay in Monterey and Pacific Grove
A visit to the Monterey Bay Aquarium
Have you been to Point Lobos Reserve
Have you enjoy a visit to Point Lobos or would love to visit someday? Please share your thoughts in the comments below.
If you enjoyed this post on enjoying nature at Point Lobos Reserve, please consider sharing it with any of the social media buttons that are located around the post, thank you.