Enjoy a Weekend getaway to Carmel by the Sea in Central California
A gorgeous sandy beach to stroll and gaze, window shopping in charming European styled galleries, wine tasting and trying some fabulous cuisine – Carmel by the sea does deliver all these fantastic experiences. A weekend getaway to Carmel by the sea can be relaxed and casual with plenty of time to unwind or it can be filled with plenty of activities, recreation or touring. It's up to you to decide how you want to enjoy the weekend here, and here's some ideas of what we did in Carmel and the surrounding areas and attractions worth visiting.
Why visit Carmel and the Carmel Valley?
Carmel is one of the most unique cities in the central coastal areas of Monterey county with a mix of European flare and storefronts, beautiful shops and galleries, a gorgeous beach area and landscapes along with fantastic wineries to explore makes this the perfect year round destination. Carmel is such a beautiful and European inspired city that is tourist friendly and just fun to explore for all ages of visitors.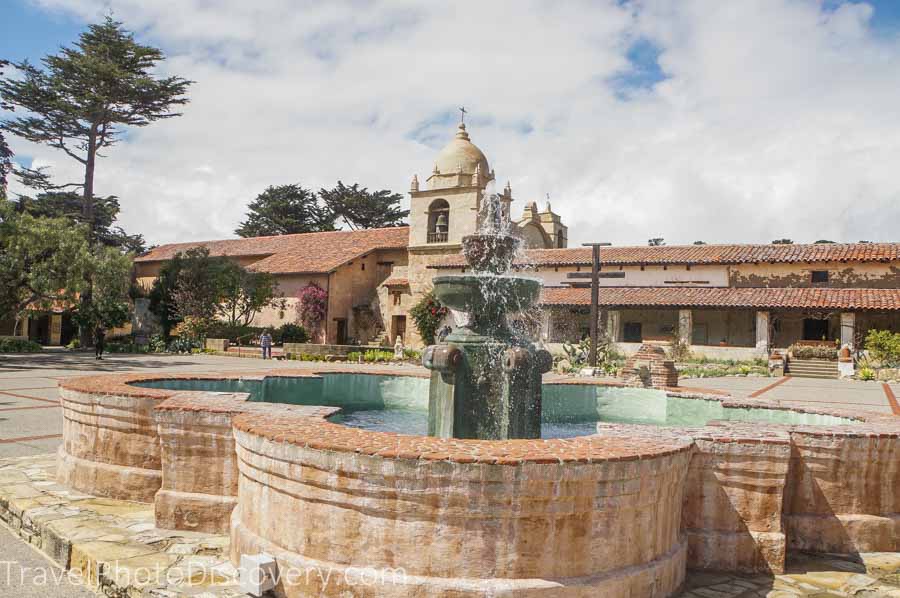 What to do at Carmel by the Sea
You can take in as much as you like or just visit a few wineries and shop till you drop depending on what your interests are. I typically love to do a combination of activities and see as much that strikes my interest. So here are some of my favorite activities and places that I visited in Carmel and the surrounding areas in a quick weekend getaway.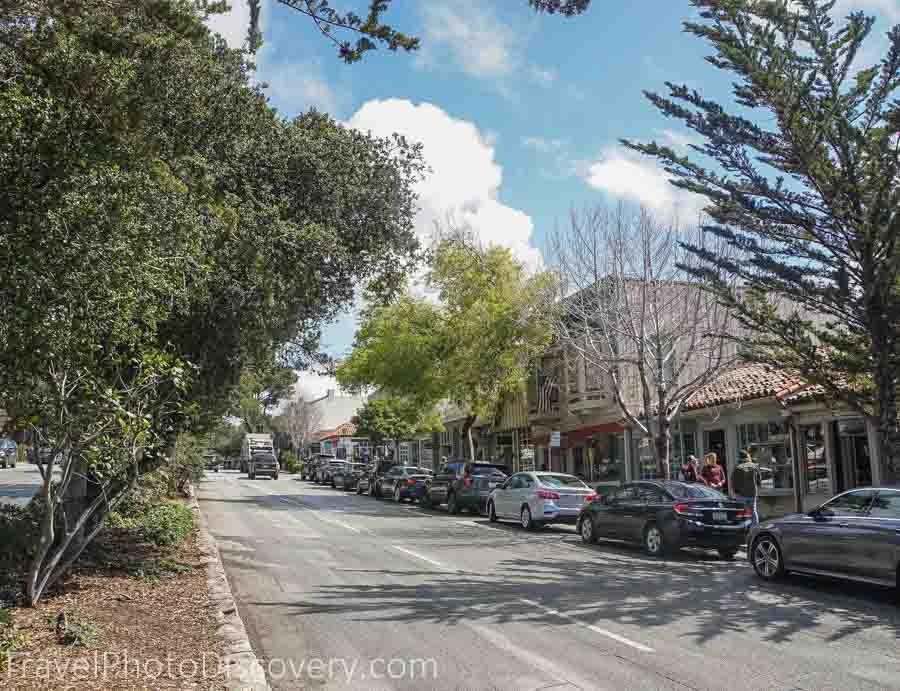 Explore the main drag on Ocean Avenue
The main road into Carmel is Ocean Avenue, a beautiful thoroughfare lined with designer boutique stores, art galleries, mouth drooling bakery shops, unique family run specialty shops many with a European design style and old world charm. On the side streets, you'll find a variety of winery tasting rooms, delicious restaurants and a section for art galleries featuring local and state artists. It's fun to take your time to enjoy and do some window shopping or pick up a yummy pastry in the many desert/bakeries that are always filled with sugar fanatics.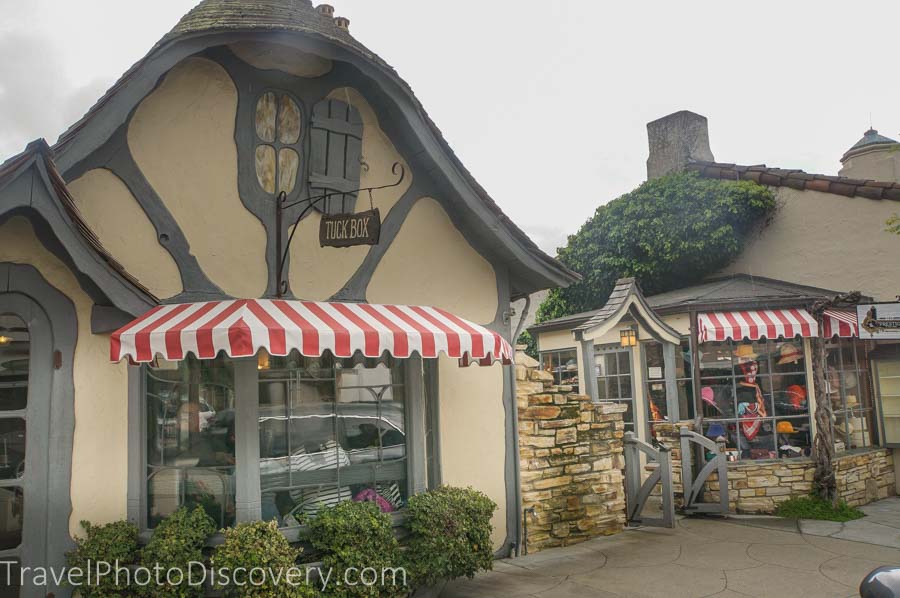 Euro charm and unique boutiques at Carmel by the Sea
It's fun to just wander around and stop at any shop that peaks your interest or something that smells amazing and you just have to drop by for a free sample. But if you're interested in checking out more historic details, this self walking tour of historic Carmel might be a better insight to how the town developed and some of the unique businesses in the area worth seeing.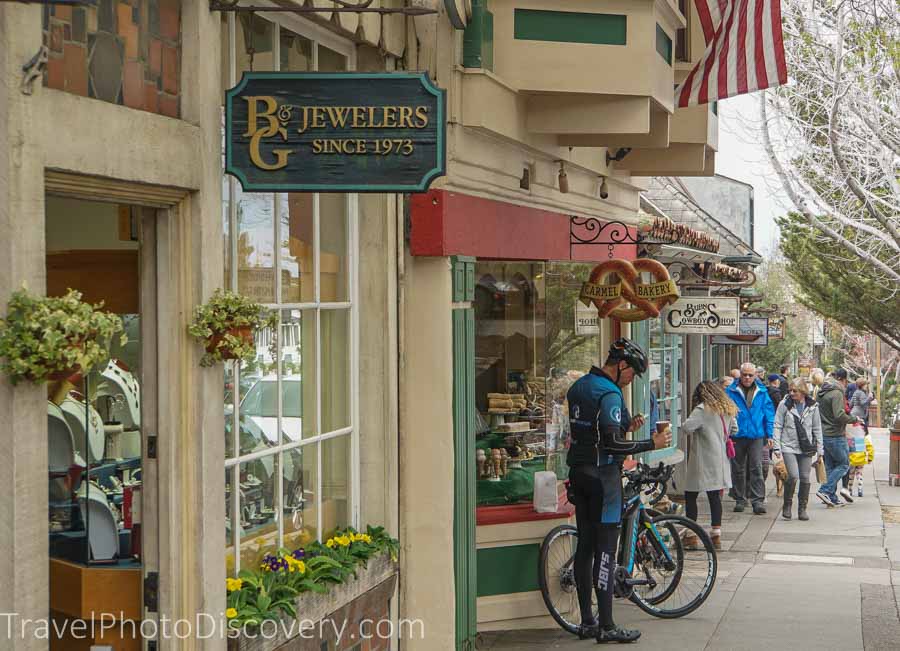 Art gallery touring in Carmel by the Sea
Enjoy the walk down to Carmel beach
After getting to explore most of the downtown area, I love walking all  the way down Ocean avenue to Carmel beach, one of the most iconic and photographed beaches in the US. The downhill walk from town is pleasant and relatively fast on an easy slope and before you know it, you've arrived at the beach. On both sides are gorgeous coastal views in both directions, and there is a small boardwalk area if you want to get closer to the water without getting sand on your shoes. You definitely can't take a bad picture here at Carmel beach, it's that spectacular.
 
Gorgeous trees and coastal views from Carmel beach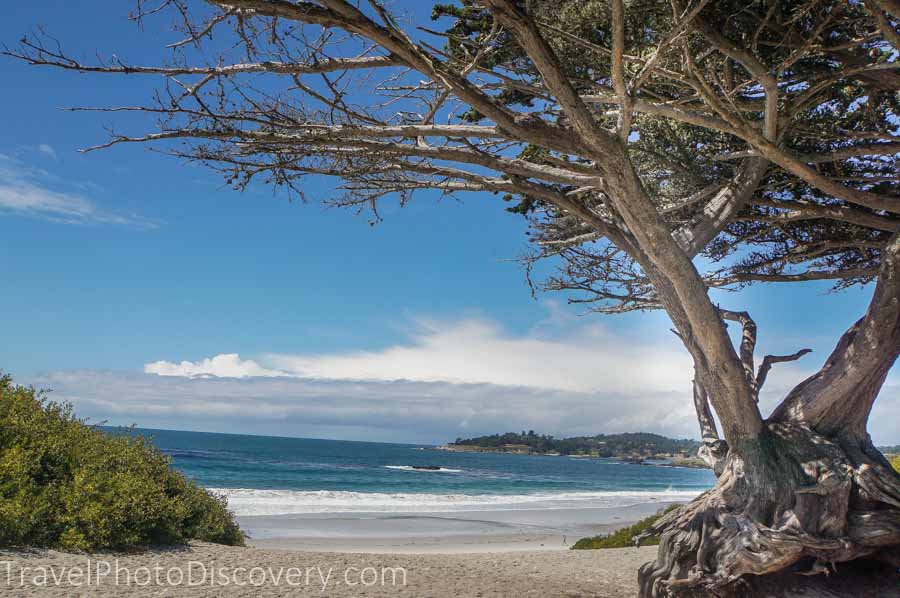 Home window shopping in Carmel
I love driving around the quaint downtown area and on weekends, all the realtors have open houses and it's actually a lot of fun to drop in on a few of course with million dollar views and price tags. Who knew that this was such a popular weekend getaway spot and perfect if you have a few million to blow. Well, it's free to just visit and pretend for a short time that you can live a beautiful life here in Carmel.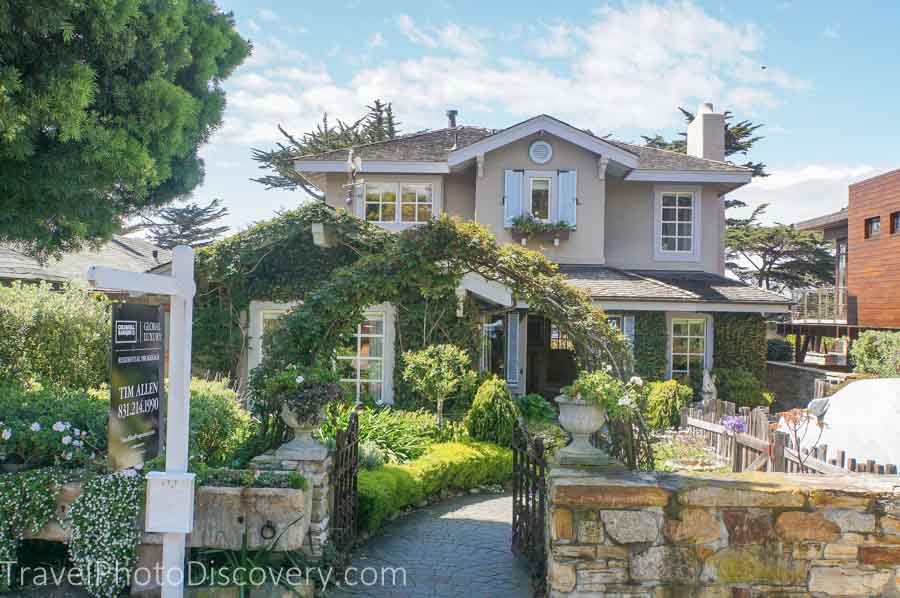 Want this home? It's only 3.4 million on the market, add another half million and you'll also get some ocean views on this 5,000 square foot lot in the old part of Carmel by the Sea.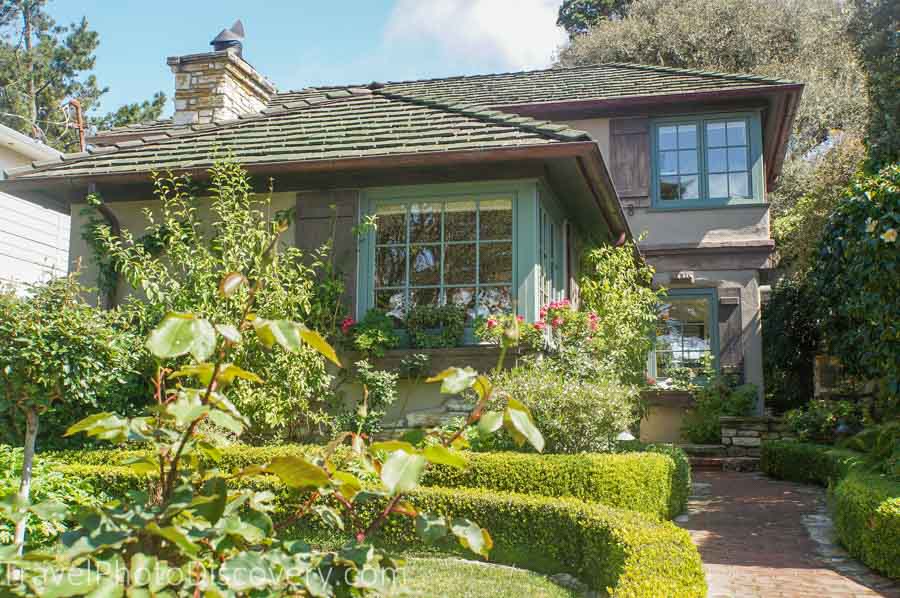 Million dollar views with million dollar price tags in Carmel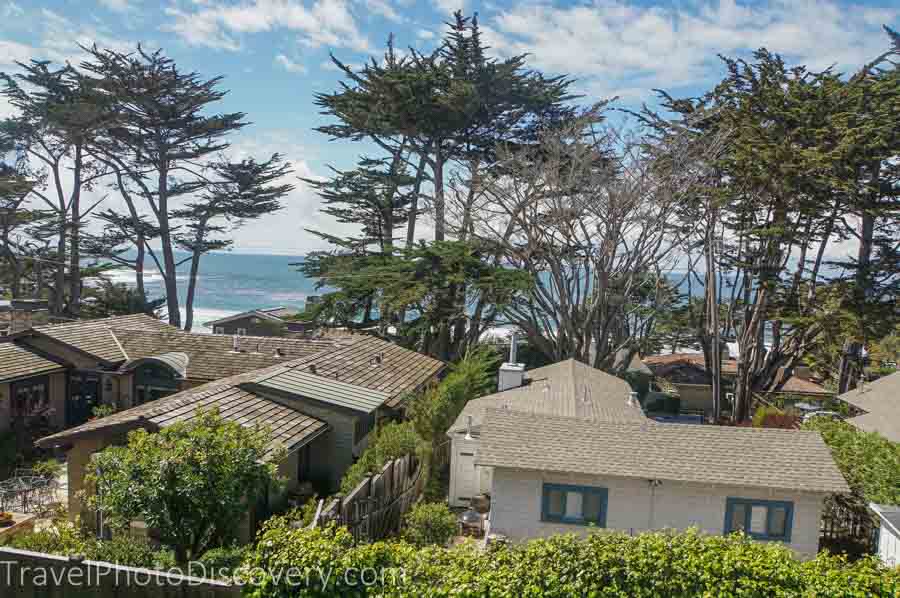 This is the view you get on a 3.8 million dollar home on a 5,000 square foot lot – do you want it?
Visit the Carmel Mission
Later in the afternoon, visiting the Carmel Mission is ideal especially when all the tourist crowds have gone back into town or on a road trip.  One of the prettiest of the California missions, Carmel Mission Basilica was founded in 1771 and still has an active parish. If you love California history, then the museum and information guides offer a fantastic insight to early California lifestyle and the missionaries who paved the way for the Catholic faith all over California. The mission is beautiful inside and out and the gardens surrounding the compound is very colorful and stunning to photograph and enjoy. Check out more details to visiting Carmel Mission here for hours and tours.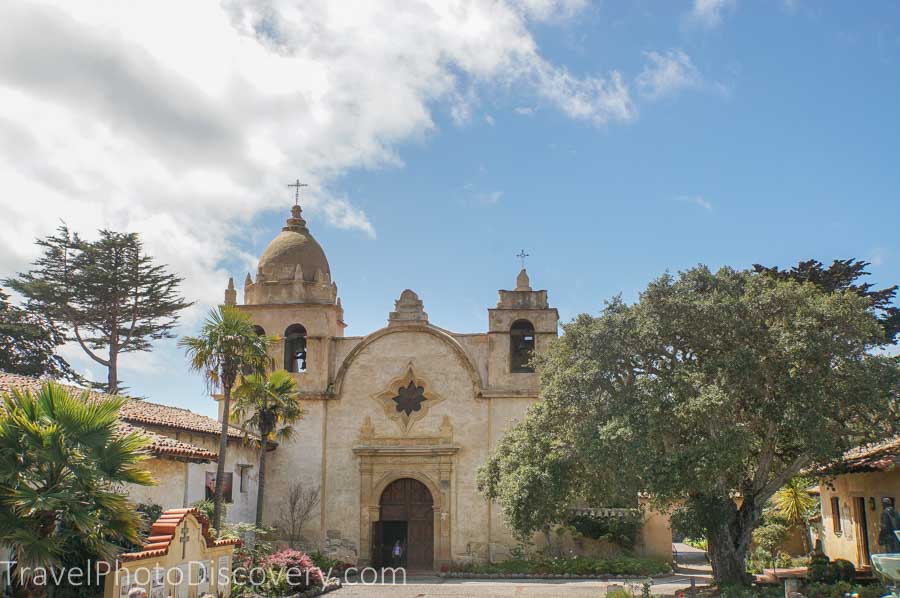 Gorgeous interiors and gardens of Carmel Mission
There are tours you can take of the mission but it was easy enough doing a self tour and reading the placards located in all the main areas and displays showing the collectibles and typical life in the early California missions and expansion to the rest of California by the Spaniards wanting to both find material wealth and to covert the native population into the catholic faith.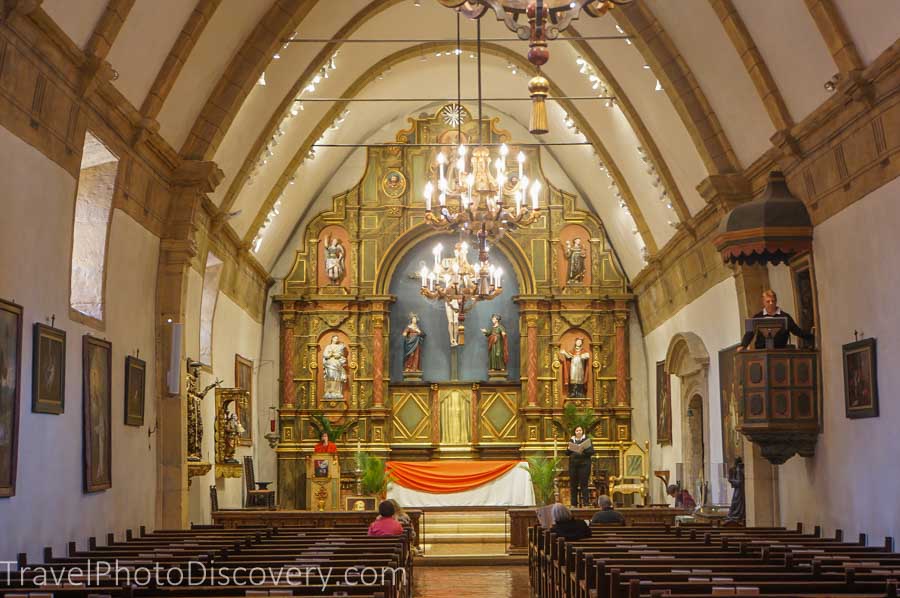 Beautiful outdoor gardens and fountains at Carmel Mission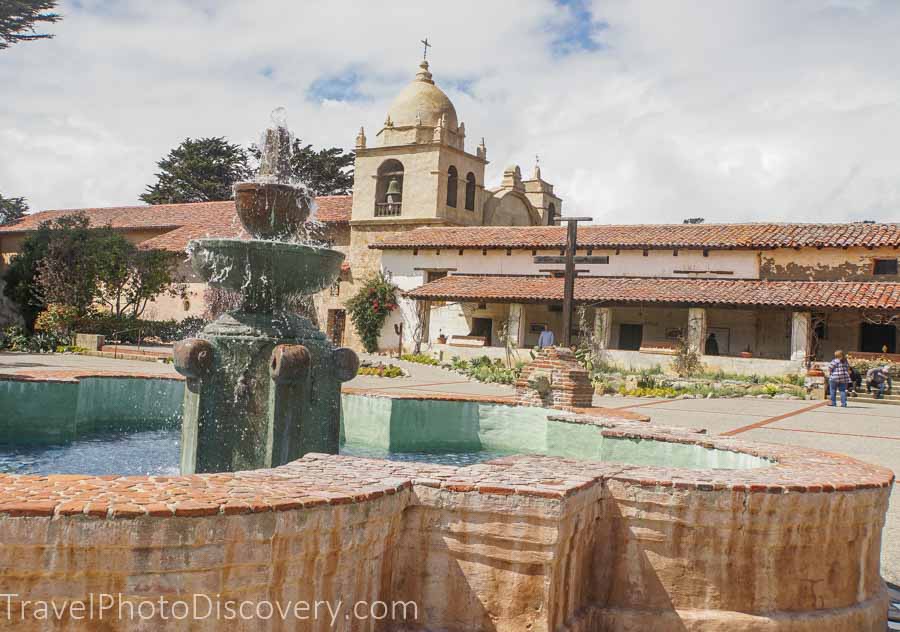 Burial plots with abalone shells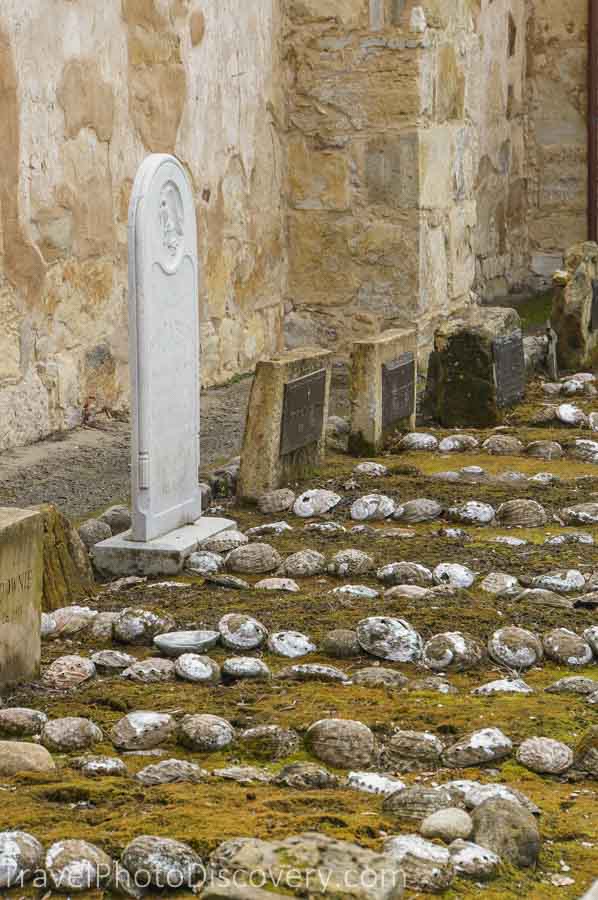 Wine Tasting in Carmel by the Sea
After a nice visit to the Carmel Mission, it's time to head back to the old town and do some wine tasting with all the wine tasting venues all located in the heart of town. The village has so many tasting rooms, wine bars and wine shops to choose and showcasing the many fine wines grown in the local wineries in the Carmel Valley.  If you're looking to try some local favorites or just discovering some new tasting rooms, check out this tasting venue list and map of where to find the tasting rooms in the village.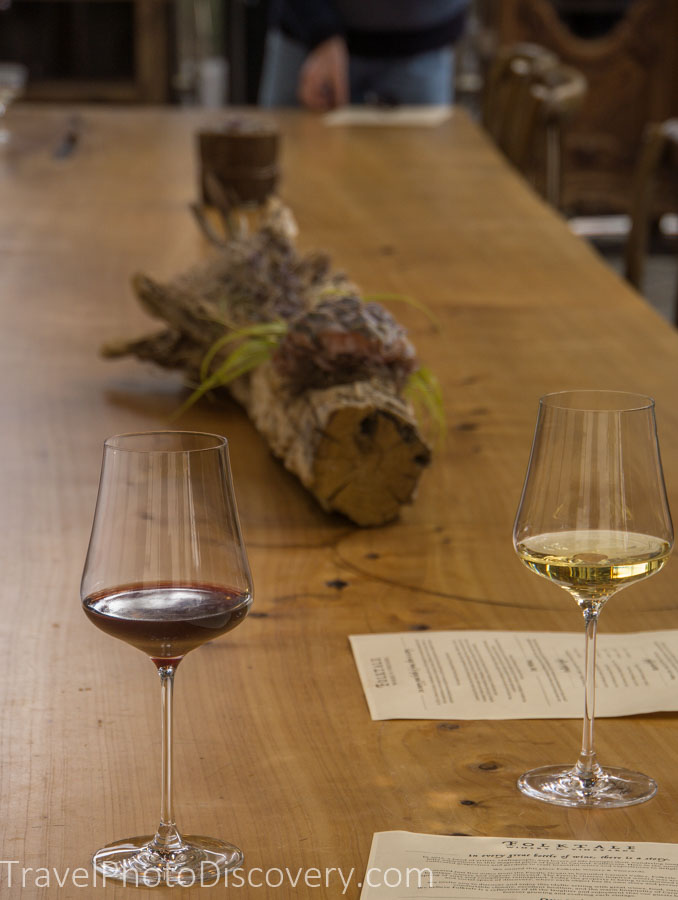 Wine tour at Carmel by the Sea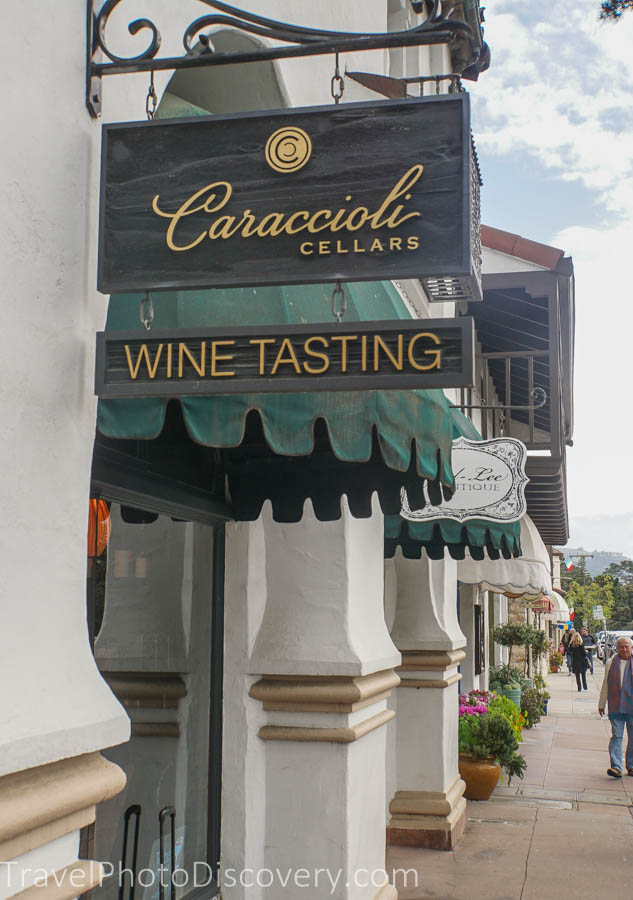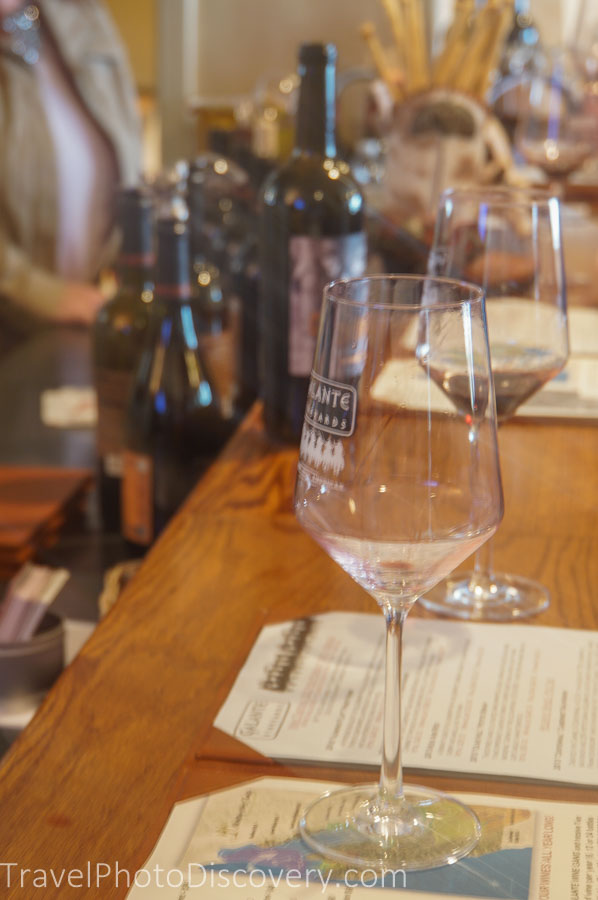 Dinner in Carmel
There's definitely some amazing food venues to enjoy in the city with many premium restaurants and family run venues specializing in every regional cuisine you can imagine. For dinner we booked a reservation (reservations at all dining venues are important) at the quaint Portabella restaurant in a charming European styled abode with old world elegance and a pan European menu. There's plenty to choose from tonight's menu, I settle for a nice glass of wine, a creamy crab bisque and then a nice king salmon with fresh vegetable mix.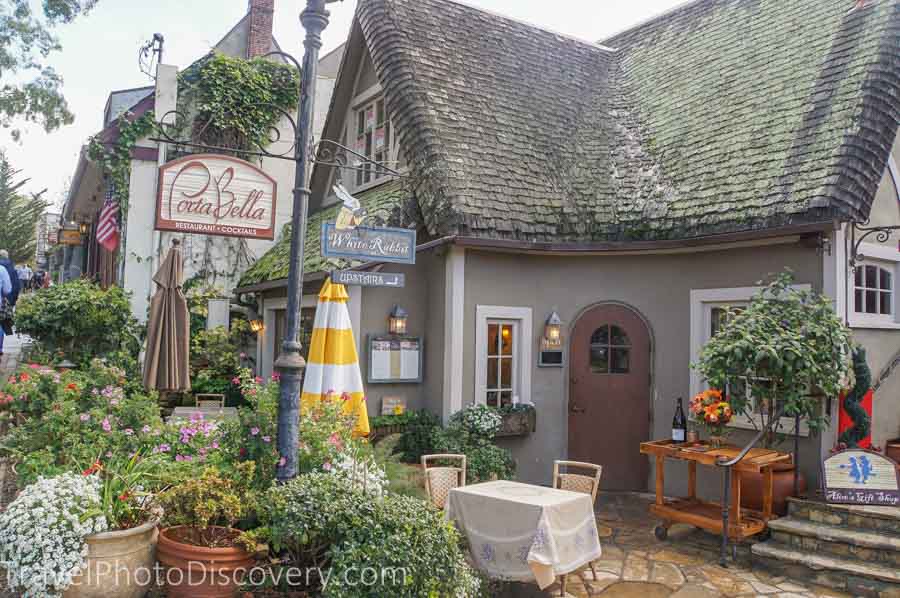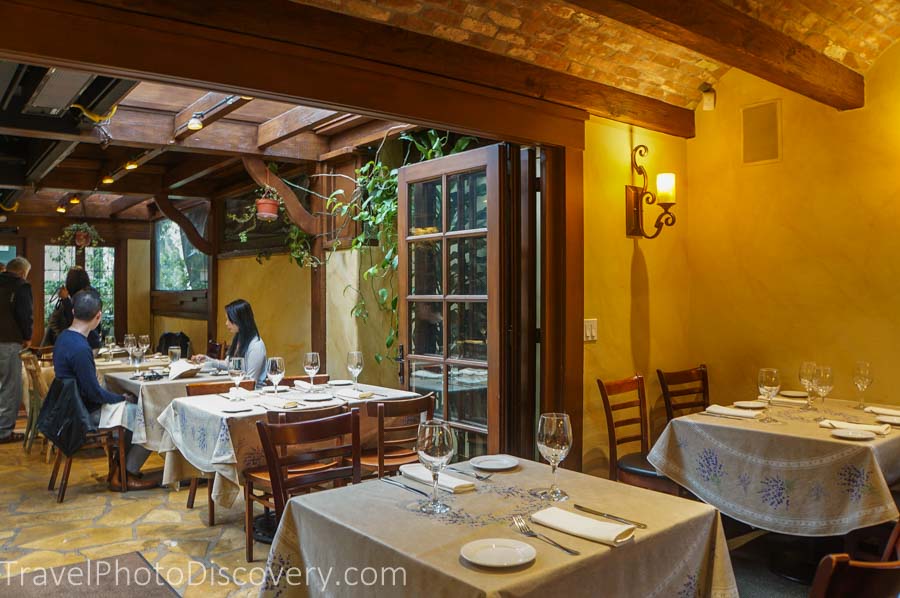 A nice glass of wine and seafood bisque – it's a perfect combo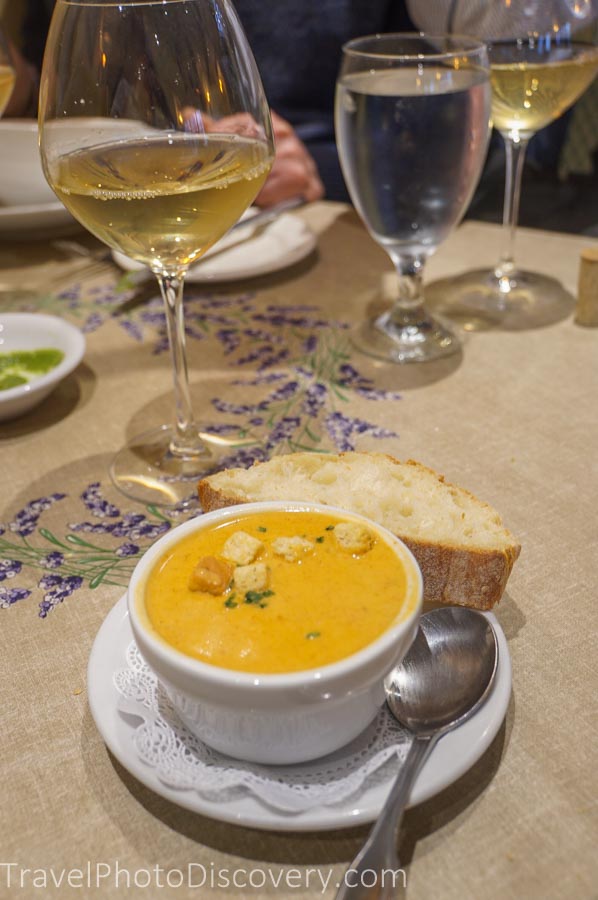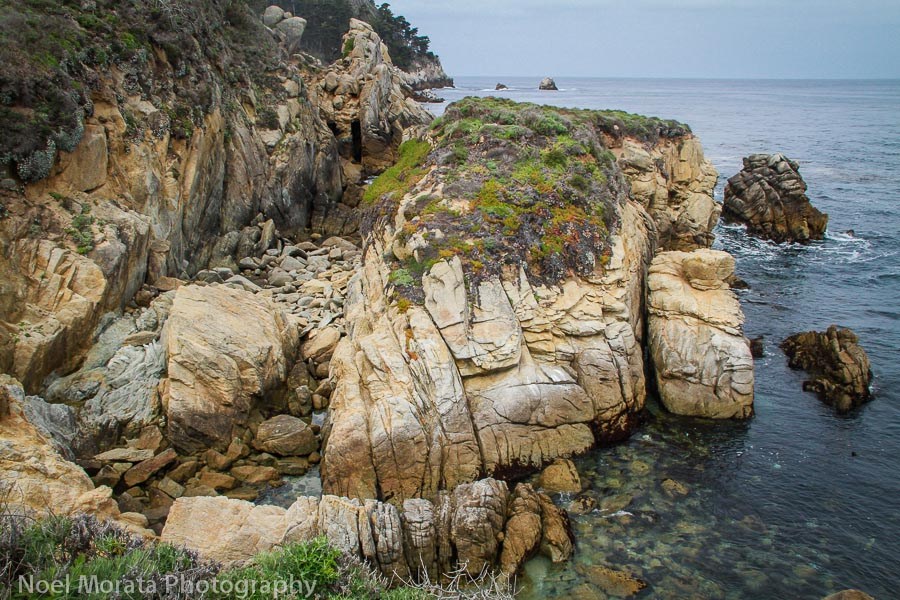 Day two in Carmel by the Sea
After a nice breakfast at our hotel, it's an early start to drive down the coast to walk around Point Lobos State Park. There's no traffic this morning and thee roads are nice and clear so we head out to the park in no time and even find parking at our first stop along the rugged coastal trail.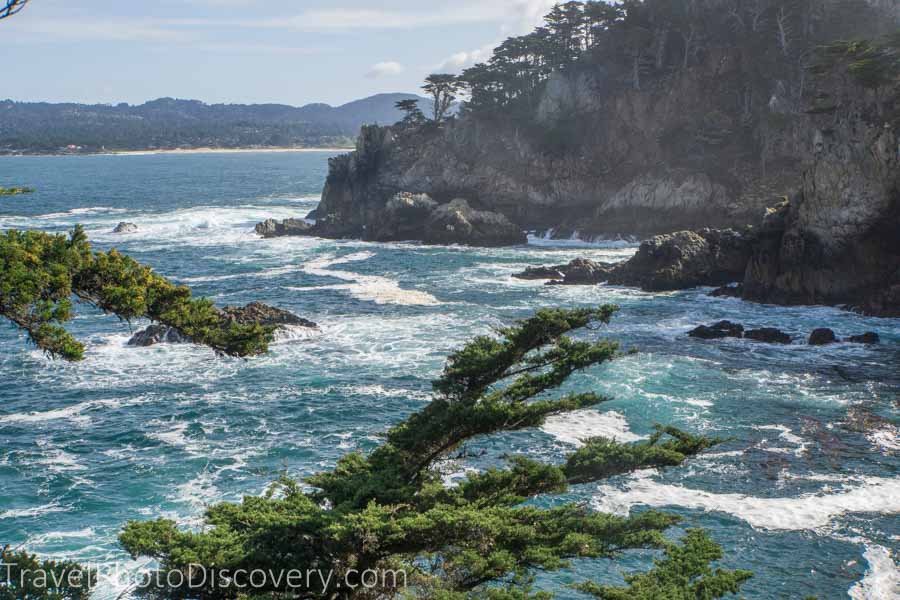 It's a gorgeous morning and a nice long hike around the coastal trailheads is going to be a real treat on this perfect day for picture-taking. Check out some of these amazing views walking around Point Lobos. Anytime I'm in Monterey, I always love to visit Point Lobos Reserve to walk around the gorgeous trails and get inspired to photograph this stunning coastline.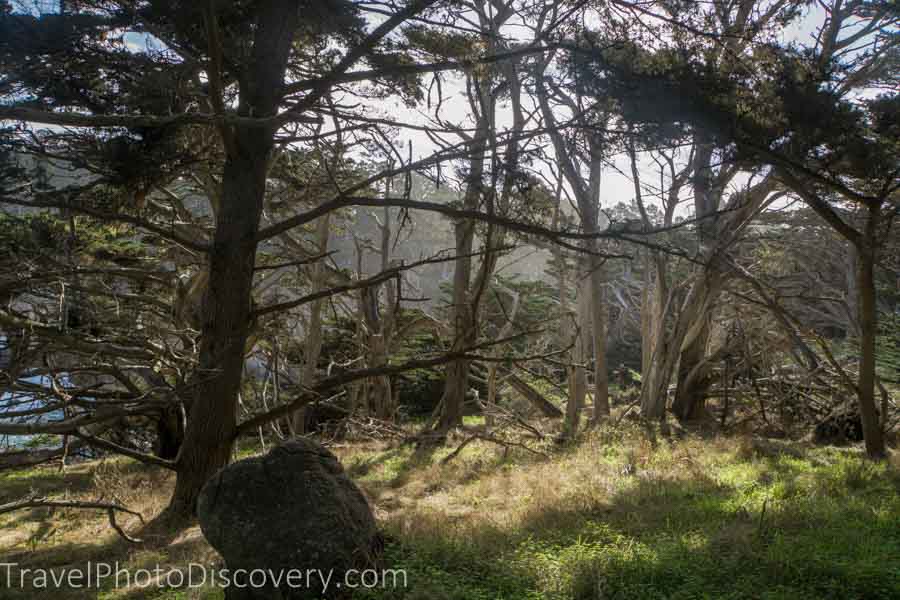 Back to Carmel for a leisurely lunch
After a nice long hike around the many trailhead in Point Lobos, it's time to head back to Carmel and have a nice long lunch. The hard part is finding a spot that isn't busy right at the peak lunch hour period. The best thing is to walk the side streets for those tucked away spots away from the tourist crowds. Finally we find a spot with a few seats open in the courtyard and sit right in for a nice lunch. I order a delicious salad and croquet Monsieur and it is so yummy.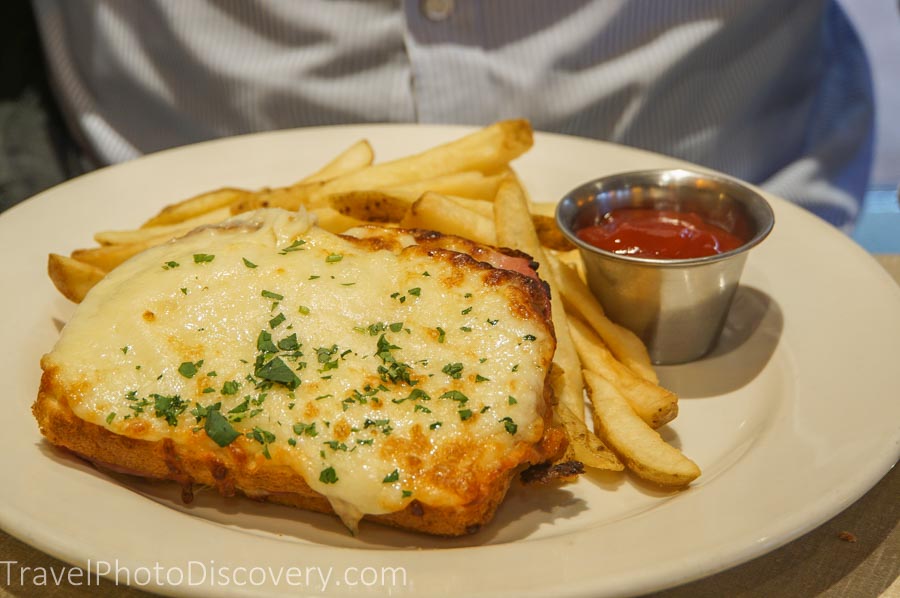 Exploring the Art Galleries in Carm
el
Since the restaurant is right on the block with all the big galleries, we decide to take a stroll to  check out the fine artwork for sale – and of course with large price tags to boot.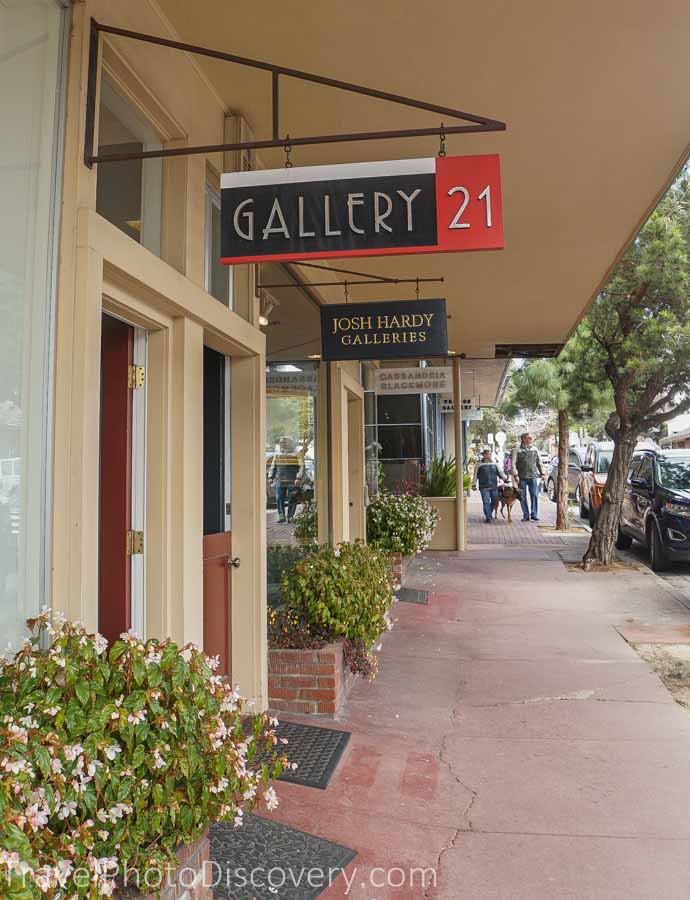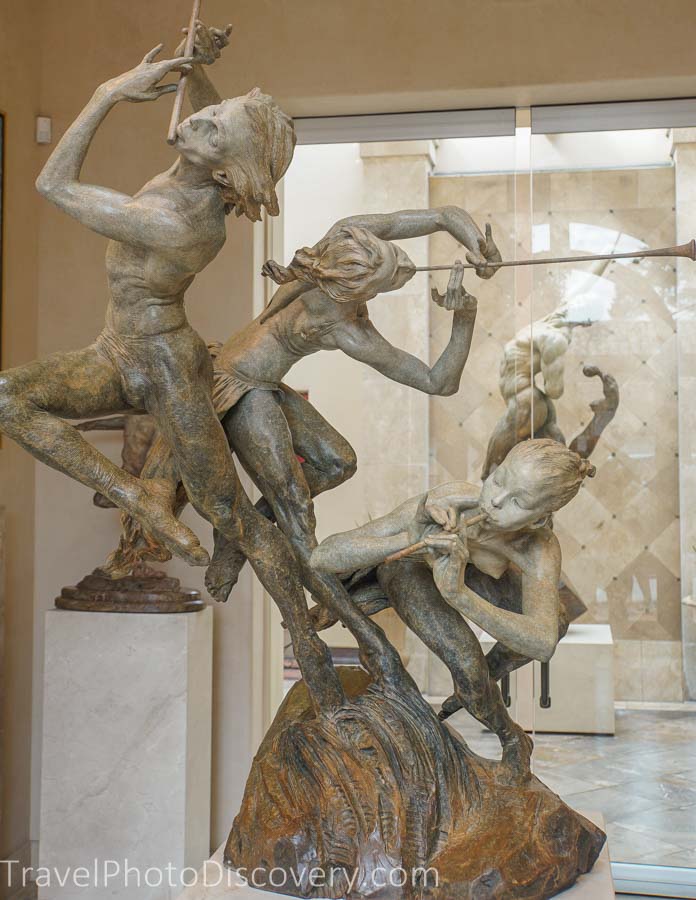 There are many unique galleries featuring various local artists and other California artists. Also are a variety of coop galleries including the lovely coop below with the Carmel Art Association Gallery featuring some beautiful work by local artisans.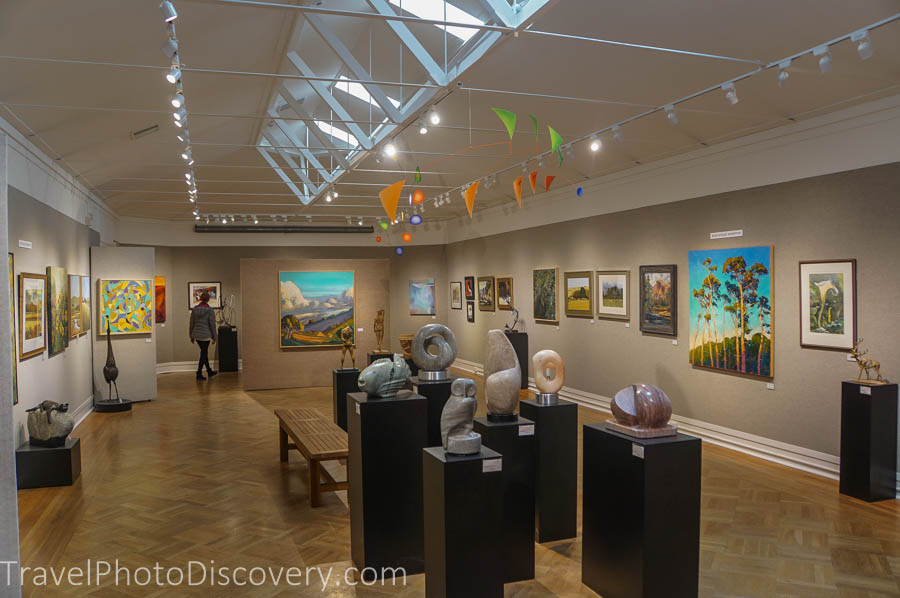 Wine tasting in Carmel Valley
A visit to Carmel isn't complete without exploring Carmel Valley and checking out a few of the popular and premium wineries in the area. A close drive to the town is the French inspired châteaux at Folktale Winery and Vineyard and beautiful outdoor and indoor tasting areas. I loved being here late in the afternoon when they set up a cool band to keep you entertained while nibbling on some delicious small bites made by an in-house chef. If your wondering about the wine tasting menu's and samplers, there are quite a few choices and they are all delicious to sample.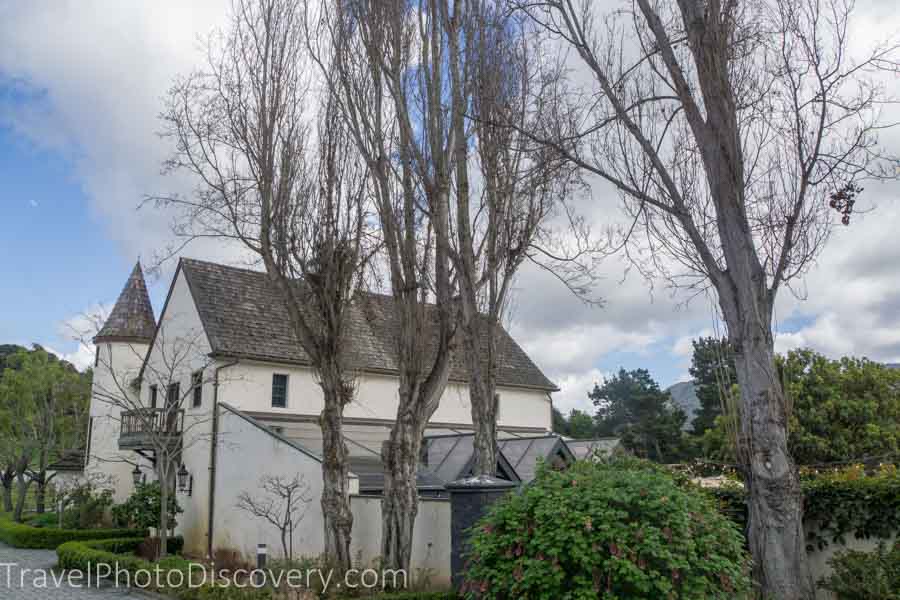 You get a nice free glass of bubbly walking into the Folktale winery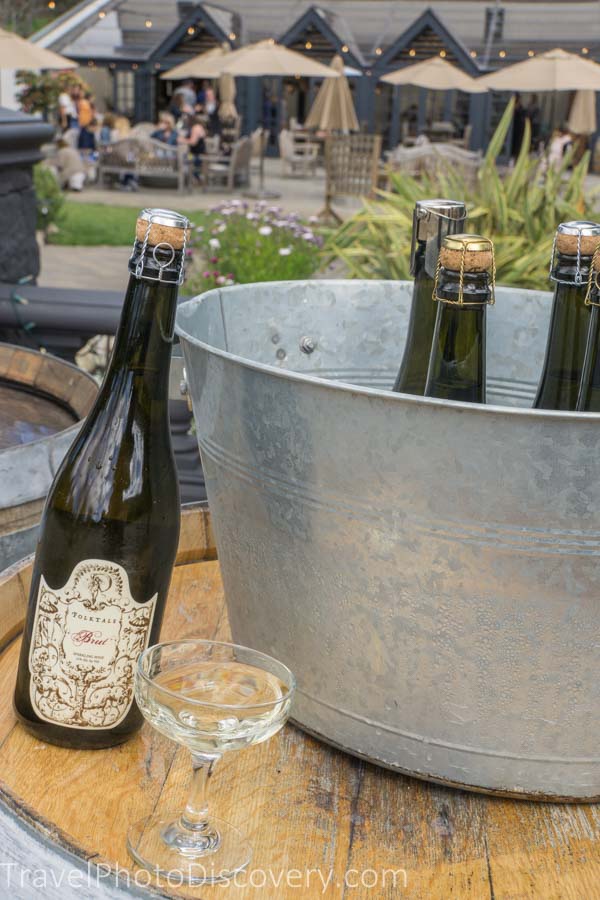 Delicious wine sampler and tasty bites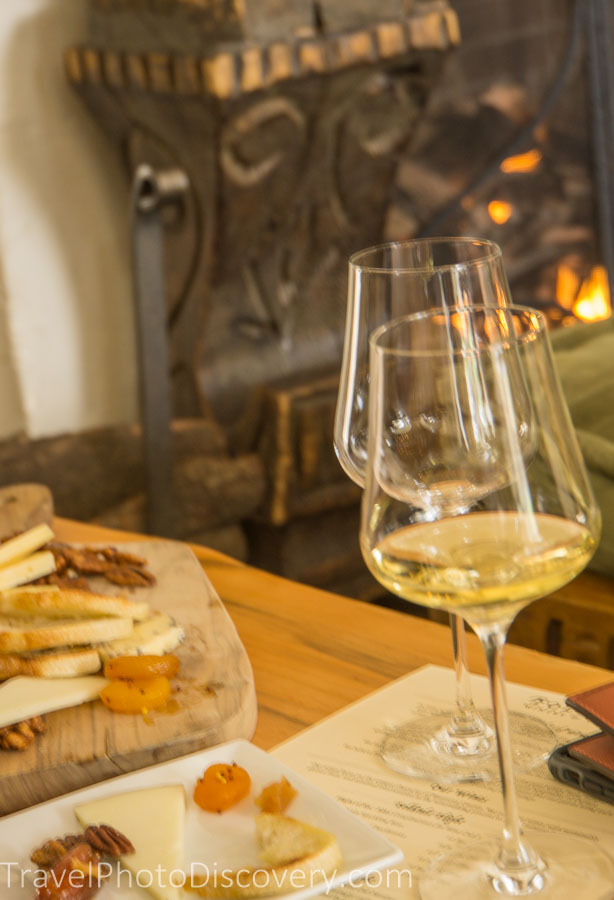 Bernardus Winery and Vineyards
Another excellent winery located in Carmel Valley with nice indoor and outdoor venues and tasting room. Bernardus winery excels at wines excellent reds like their Pinot and delicious whites like their very popular Sauvignon Blanc.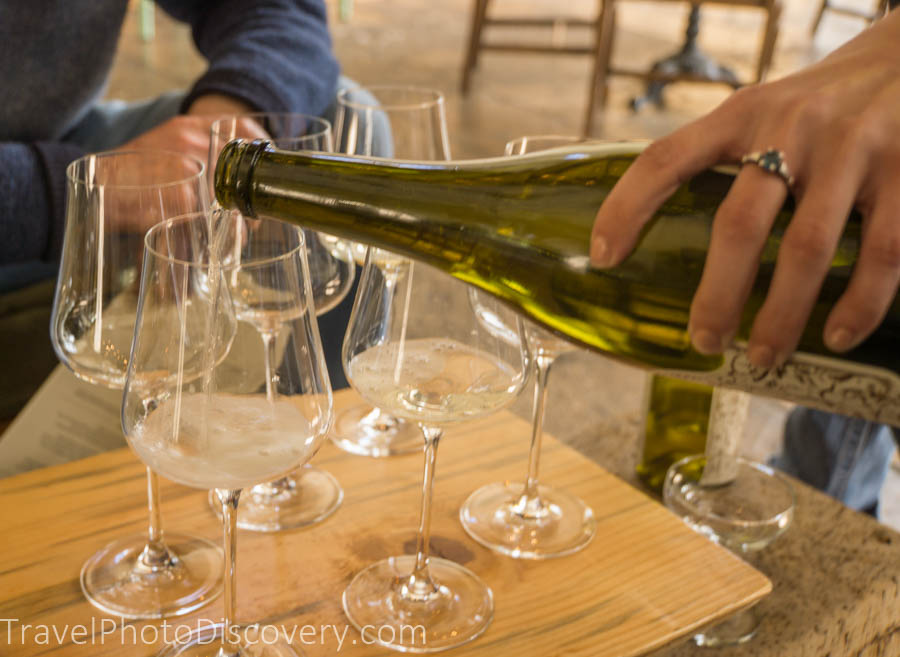 There's plenty of wineries to choose from and if you have more time and want explore some of the best wineries to visit in Carmel valley check out this reviews of Carmel Valley wineries to highlight your visit to Carmel.
Where to stay in Carmel
There are many unique boutique inns and hotels that identify with the charming Carmel experience. Here are a few that you might want to consider for a perfect stay in Carmel by the Sea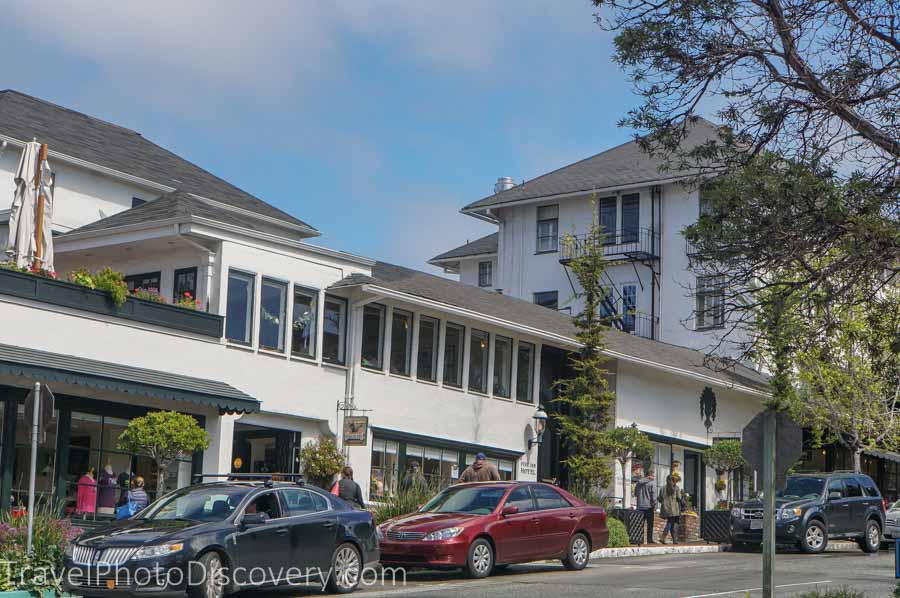 The Pine Inn – Located on the main Ocean Blvd, the historic inn is in a great location in the old town, classic, comfortable, spacious and beautifully decorated rooms.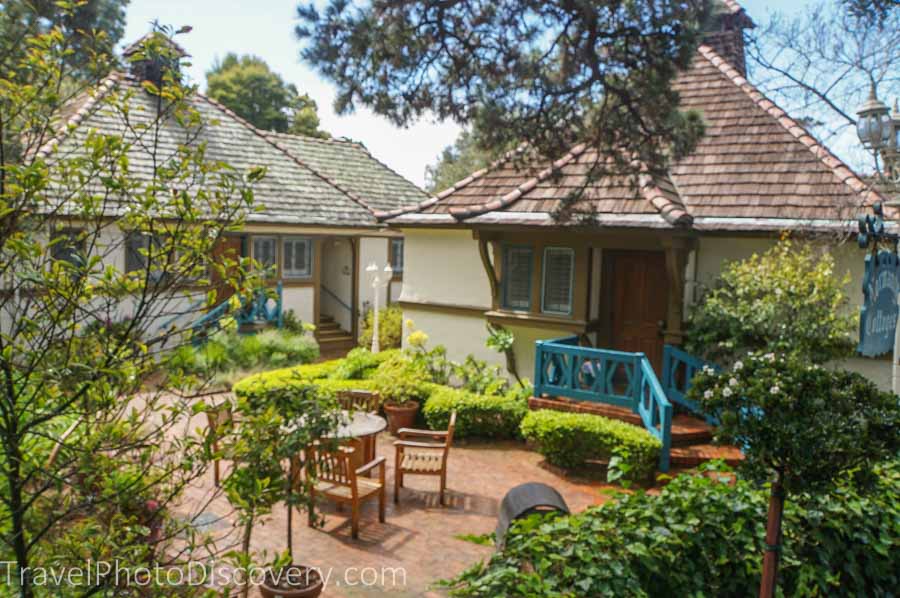 A fairytale stay at the Normandy Inn – Located on Ocean Avenue, this inn oozes charm and cute, comfortable rooms and free afternoon sherry.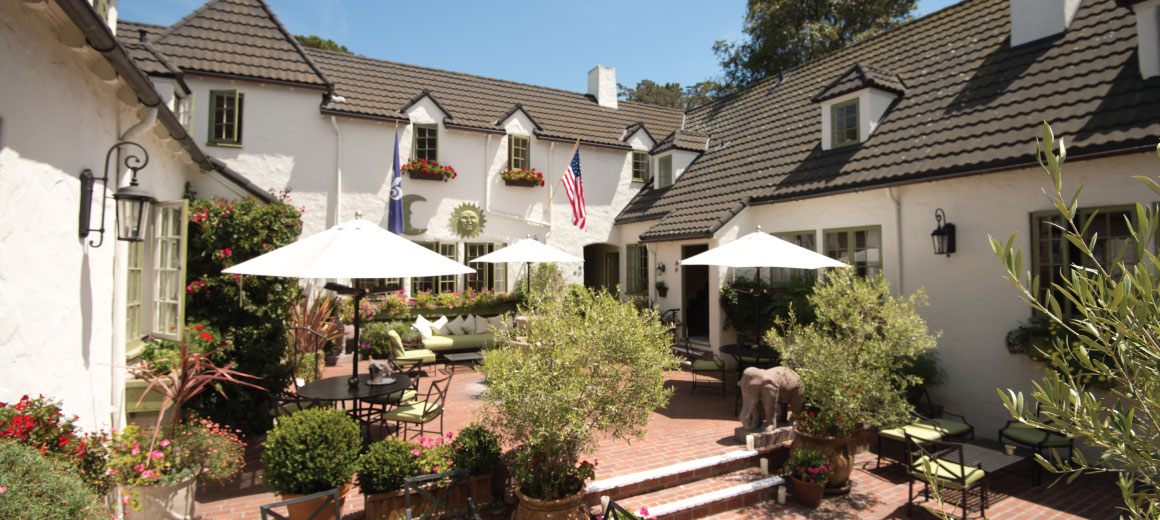 Luxury stay at L'Augerg Carmel – Part  of the Relaix & Chateaux properties and an exceptional stay with a cosy with an upscale environment and plush accommodations.
Here are a few more reviews of nice inns at Carmel by the Sea worth checking out with availability and current prices per night.
What to see more of Monterey and Carmel?
Enjoying a day in Monterey and Pacific Grove
Exploring Moss Landing in Monterey
Conclusion to visiting Carmel by the Sea
If you love exploring beautiful and unique places along California's gorgeous central coastline areas, then a visit to Carmel by the Sea and exploring the  parts of Monterey County and even wine country is a fun thing to do as an easy getaway from San Francisco or Los Angeles area.
If you enjoyed this please pin it!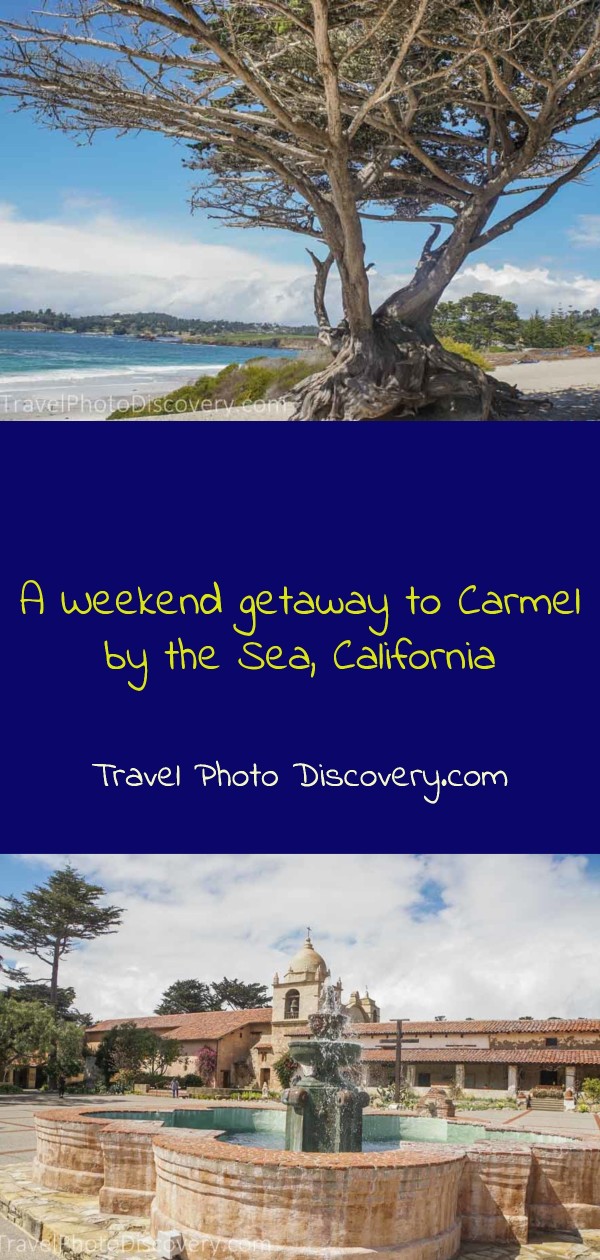 Thanks for visiting today and checking out this post on a Weekend getaway to Carmel by the Sea, if you enjoyed the images and post, could you please share it with any of the social media buttons located around the post.
If you like what you see, come and check out my other social media channels for more updates, including Instagram, Pinterest and Twitter
Disclosure – There are affiliates links on this posts which provide a small commission to support this site at no extra cost to you. Thank you for reading, and happy travels.