European destinations for your bucket list
There's always so many wonderful places to discover and experience in Europe with new and exciting destinations that are constantly evolving and reinventing themselves to appeal to particular crowds or interests. If you've done all the big capital cities around the continent along with some of those grand European tours covering many countries in a limited time frame, why not try some of the smaller cities or try a unique travel experience that is focused on one region or a special interest or hobby?  Following are five destinations or regional tours that are fun and filled with unique travel experiences. Hopefully you'll put them on your bucket list to visit someday and have a personal discovery of your own.
Road trip through the Dalmatian coastline of Croatia
Croatia has been on the travel radar for some time as a travel alternative to Italy. The stunning Dalmatian coastline would make a fantastic road trip starting from the medieval city of Dubrovnik all the way north to the medieval fortress and city of Zadar. This entire region is filled with amazing Unesco sites, scenic landscapes, quaint towns and Venetian style cities that are spaced out perfectly for a road trip. Along the way, you should try some Dalmatian foods, especially the abundant seafood found in many places serving delicious regional foods and specialties from the area.  Of course each restaurant will always prepare some special Dalmatian dish worth trying, especially when it includes wonderful shellfish and fish caught locally. Please check out my visit to the coastal city of Split here and my first impressions visiting the historic city center and other beautiful locations in and around Split.
 
Visiting France's regional food capital in Lyon
Lyon, in the center of France, is considered the heart and belly of French specialty food and regional cuisine. With an abundance of freshly grown produce, finished goods and local products, the city is full of food inspired venues from the waterfront markets, street food, the streets lined with international food venues to the historic medieval area with restaurants serving traditional French fare. You will find local favorites including Salad Lyonnaise to a popular bean cassoulet (stew) from the region. Besides eating, there's plenty of historic attractions, landmarks and neighborhoods to visit before your next indulgent meal. For inspiration, check out my first impression of Lyon here and see if this is something that will make you want to explore the region.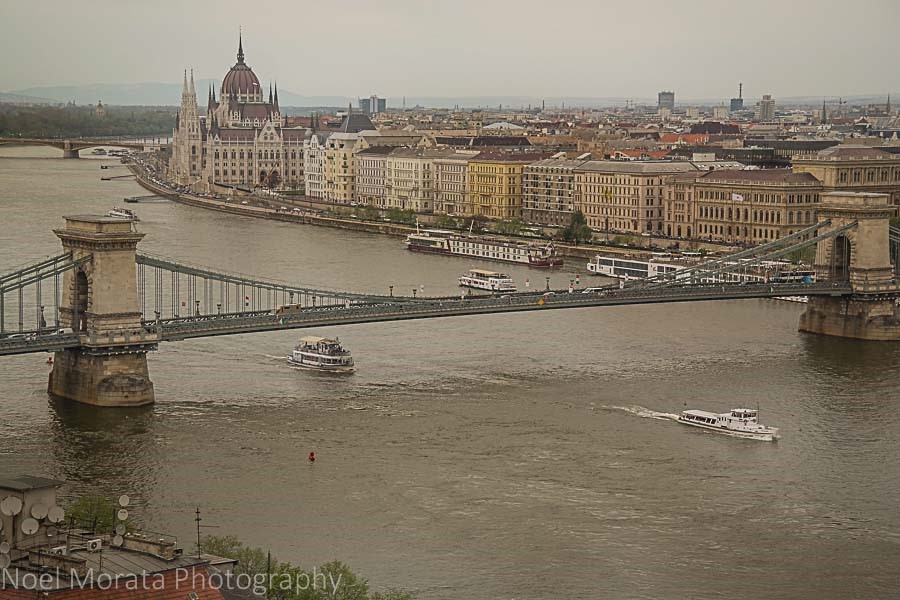 River cruising Europe's grand waterways
For a different take on slowly traveling around Europe, why not experience a European River Cruise? There are many rivers and regions around. There are many European river cruises to choose from depending on your interest, hobbies or region that you want to visit. One of the most popular cruises to take is on the iconic Danube river which passes through some of the grandest cities, fanciful towns and scenic landscapes along the Danube. These include the capital cities of Vienna, Bratislava, Budapest, Belgrade and the baroque town of Melk.  While slowly cruising through pleasant countryside with ornate castles on hills, you can take part in a variety of day trips or shore excursions to visit some of these impressive cities that line the majestic shores of the Danube. Cruising is a unique way to relax and travel at a slower pace, giving you more quality, enjoyment and an elegant way of seeing Europe.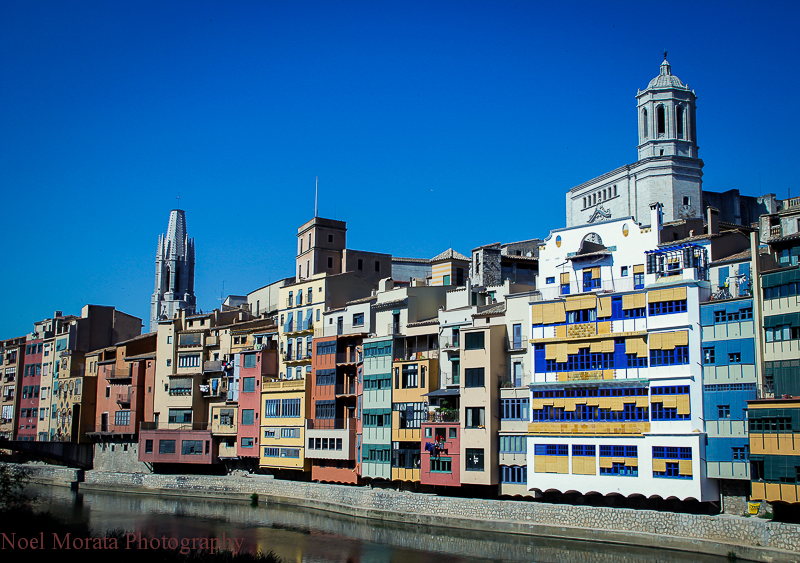 Visiting Spain's Costa Brava
Not as well-known as the Costa del Sol in Southern Spain, the Costa Brava region in the eastern part of Catalonia and bordering France is worth a visit, especially with easy regional access from the Catalan capital of Barcelona. The Costa Brava, is low-key and not so glamorous like its southern counterpart, but it doesn't lack in charm, historic sites, beautiful and quiet beaches and yes amazing Spanish tapas and regional seafood specialties.  Easy train connections from Barcelona take you to the largest regional city of Girona,  which is a medieval city filled with gorgeous architecture, attractive plazas and an old city center that's fun to explore. From Girona, it's easy to explore the rest of the surrounding area with public transport or by car to visit some lovely beach towns, scenic landscapes and ancient roman monuments and historic buildings throughout the region. If your a Game of Thrones fan, then look to Costa Brava for some of the magnificent landscapes that are going to be shown on Season Six here.
Experience Italy's Emilia Romagna region
There are so many wonderful areas in Italy worth visiting outside of just the popular tourist destinations of Rome, Florence and Venice. If you are looking for amazing regional food, stunning hilltop castles and Unesco sites, then look no further than the Eastern side of Italy in the Emilia-Romagna region. With easy access to the main hub in Bologna, there are many lovely little towns, villages and unique travel experiences to in this scenic region. Starting off in the regional capital at Bologna which is filled with lovely medieval churches, architecture and markets, you can easily visit many of the surrounding cities including Parma, Ravenna and Rimini. The countryside of Emilia-Romagna is truly romantic with rolling hills and vineyards, ancient hilltop castles and ruins, and beautiful old cities that are off the beaten path. Here's my first impression of visiting Romagna and the medieval cities of Riole Terme, Faenza and Rimini.
Please pin this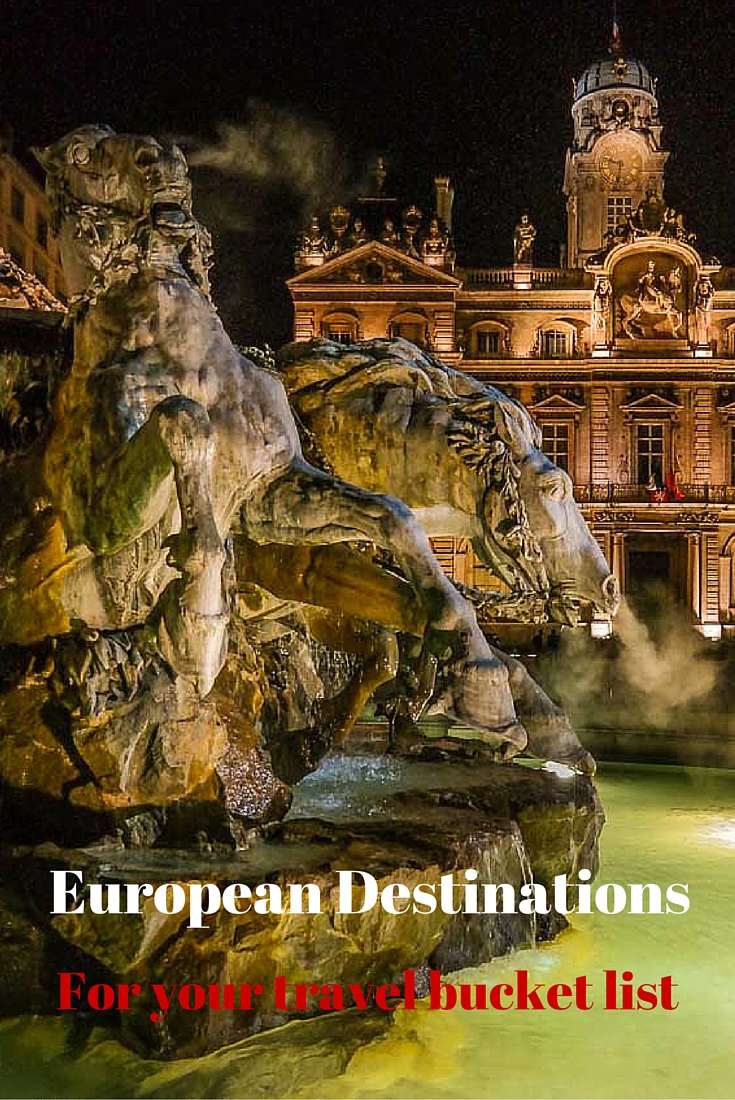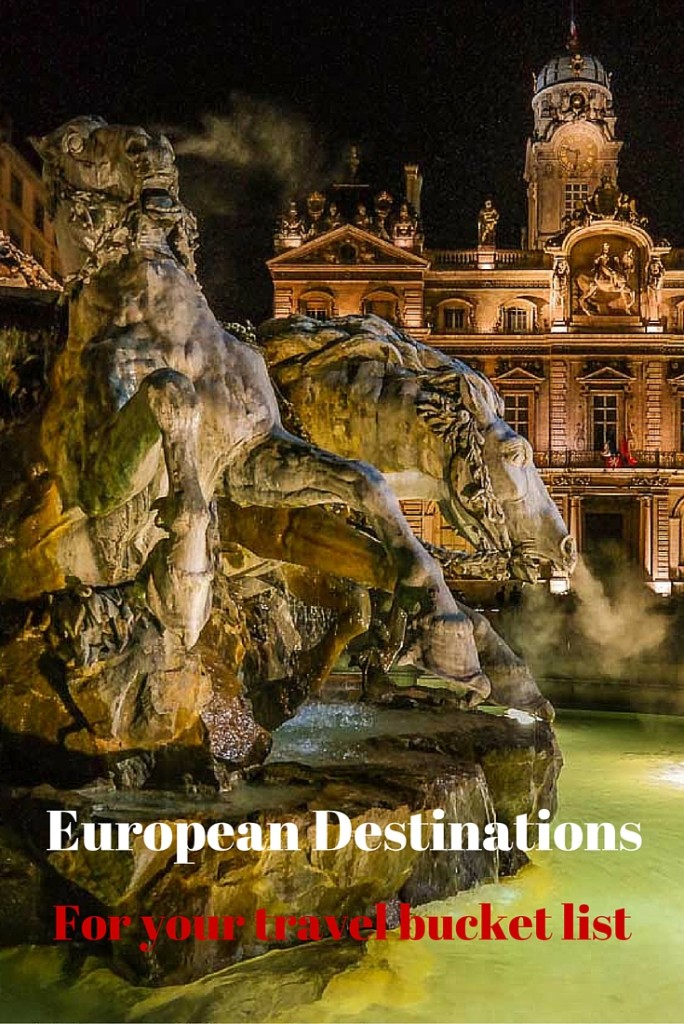 What do you think, are these inspiring you to visit any of these destinations and explore the regions or travel experiences? Thanks for visiting today and checking out this post on European destinations for your bucket list. If you enjoyed the images and post, could you please share it with any of the social media buttons located around the post.
If you like what you see, come and check out my other social media channels for more updates, including Instagram, Pinterest and Twitter.