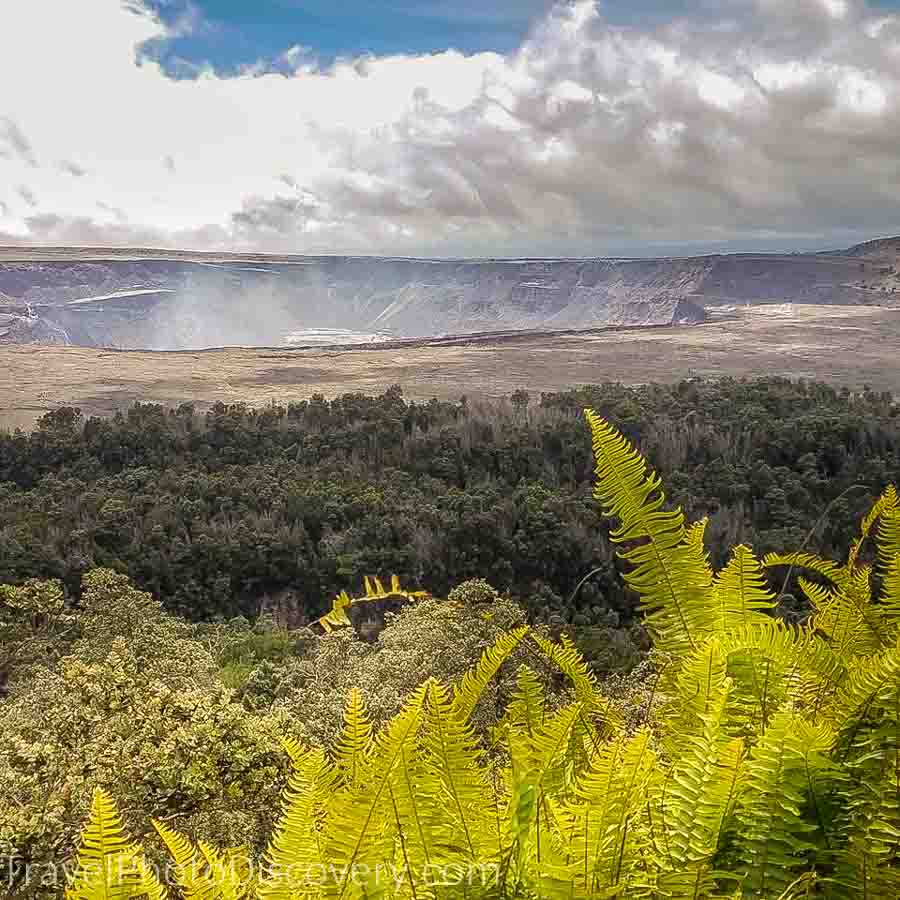 Volcanoes Hawaii National Park on the Big Island of Hawaii has finally re-opened its doors for the public to visit this wonderful park in Hawaii to explore and enjoy. Closed recently for 3 months because of the damage to the park, earthquakes and the major collapse of the main caldera at Halema'uma'u, the park is again a fantastic place to see the majestic wonders of this national park.
What you can see and do at Hawaii Volcanoes National Park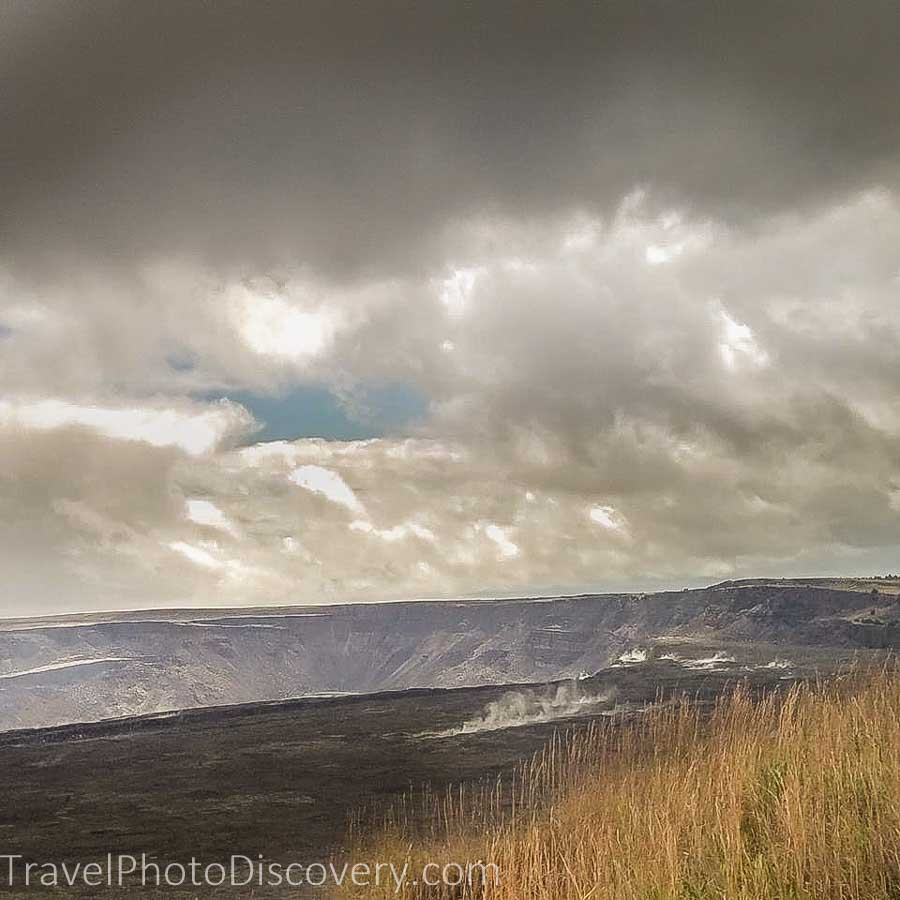 There are still so many wonderful landscapes and places to visit despite some areas that have been damaged or have not been safely inspected for the public to visit at the park. First thing after entering the park, take the time to go to the visitors center so you can get an update of what's open to see and even talk to a park ranger about the days happenings and places of interest that are open for the public to see and enjoy. You can also check out a safety film that is a wonderful orientation on the park to explore and what is available and actually visit various areas around the park to witness the current lava eruptions happening at Volcanoes National Park.
Many of the roads are still open for a day trip to visit different segments of the park including the Chain of Craters road which gives access to the following areas.  Two of the attractions in the park, Thurston Lava Tube is open but the Jaggar museum are still damage or not thoroughly secure at the moment but there are still many parts of the park worth visiting. Of all the National parks in Hawaii to visit, Volcanoes National Park is always in constant change with all the lava eruptions, changing landscape and topography and attractions that make this an exciting park to visit regularly.
.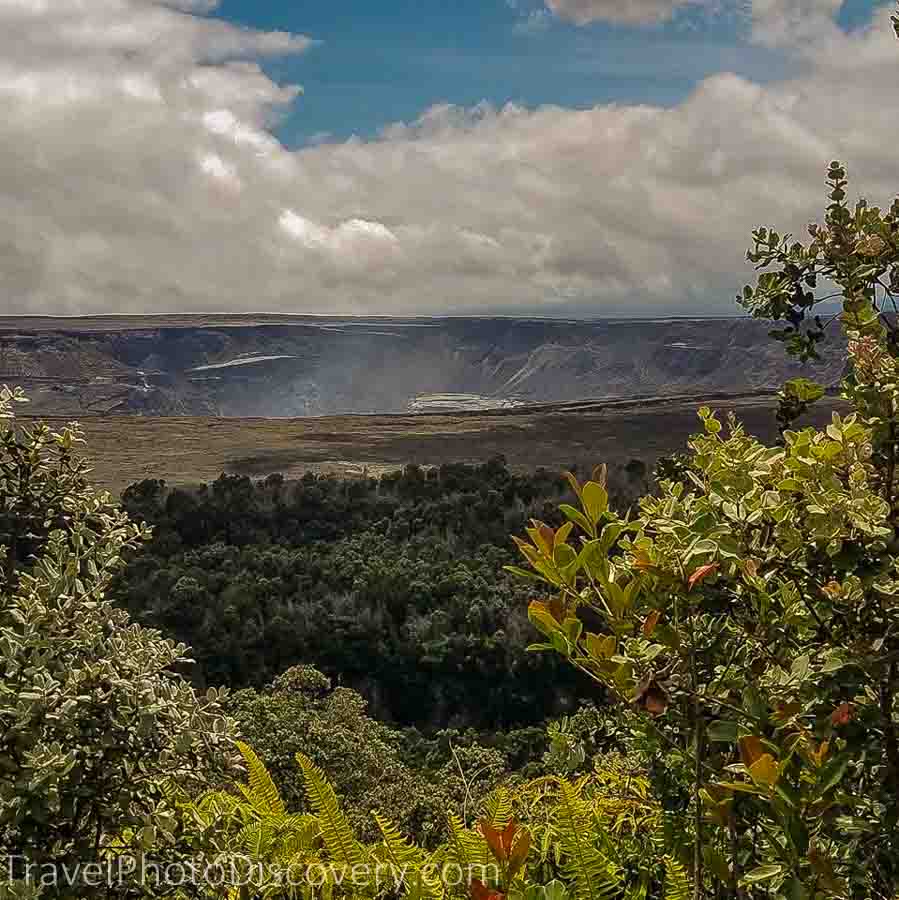 These are the main places that are open to visit below in the park for visitors to explore
Overlook scenic spots in the park
Kilauea Iki overlook and parking lot– one of the most scenic spots to stop and admire the main caldera of Halema'uma'u with adequate parking spots
The Volcano house and overlook – Opposite the visitors center –  the Volcano house hotel is partially open for business and has a fantastic viewing area from the bar/café and also outdoor overlook area. This is also the starting point for the crater rim trail.
Sulfur banks area trails and overlooks – the closest you can drive and see the expanded crater created by Halema'uma'u and visit the stem sulfer beds at the same time.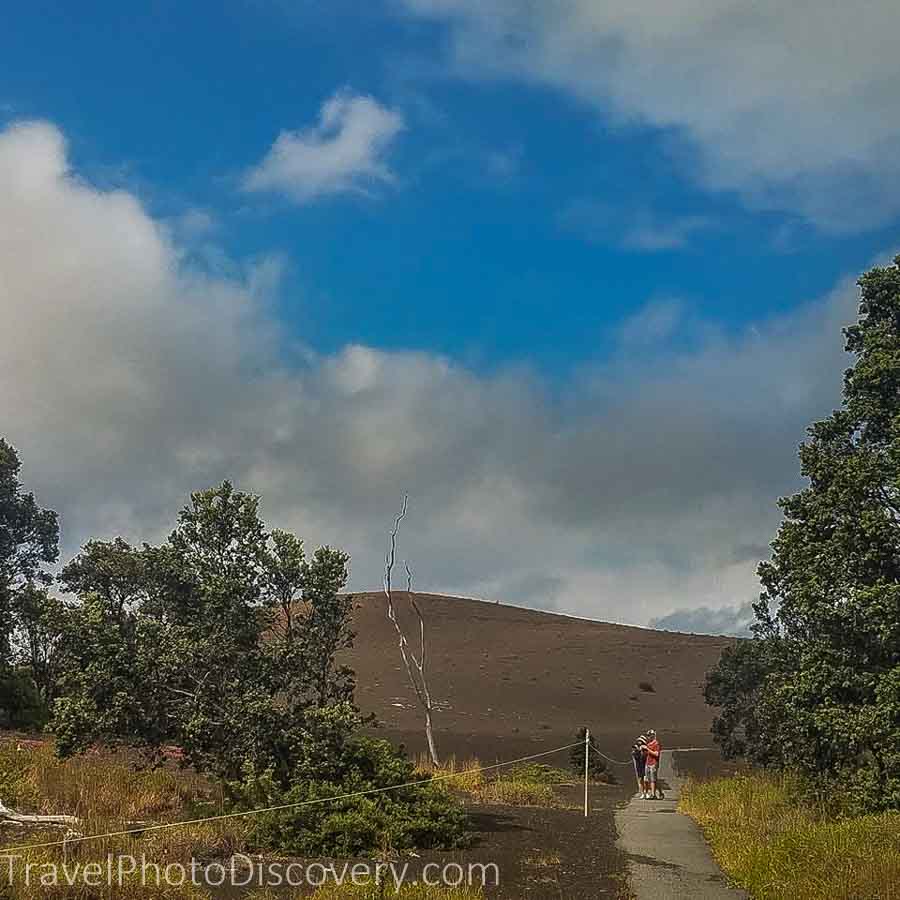 Various hikes that are open in the park
The scenic Crater rim trail – is a fantastic and easy trail with beautiful views of the large caldera and hike between Volcano House and KMC
Sulfer banks trail – another fantastic overlook of the caldera and trail that visits that many sulfer steam banks in the area
Devastation trail – a walk through this stark and desolate part of the park with a lookout to a smaller crater
Kipukapuaulu trail – a short 1.2 mile trail taking you to an old kipuka  and old growth forest in the park
Keanakākoʻi trail – and easy and short hike to see the overlook at Keanakākoʻi crater
Mauna Ulu/Pu'u Hulhulu – a moderate uphill climb approximately 2.5 miles roundtrip through pahoehoe and a'a lava flows, old kipuka, cinder cones, tree molds, through native plants and trees and panoramic views along the trail.
Ka'u desert trail – a strenuous five mile trail from Hiina Pali from the scenic ridgeline through the Ka'u desert area filled with pahoehoe and a'a lava fields.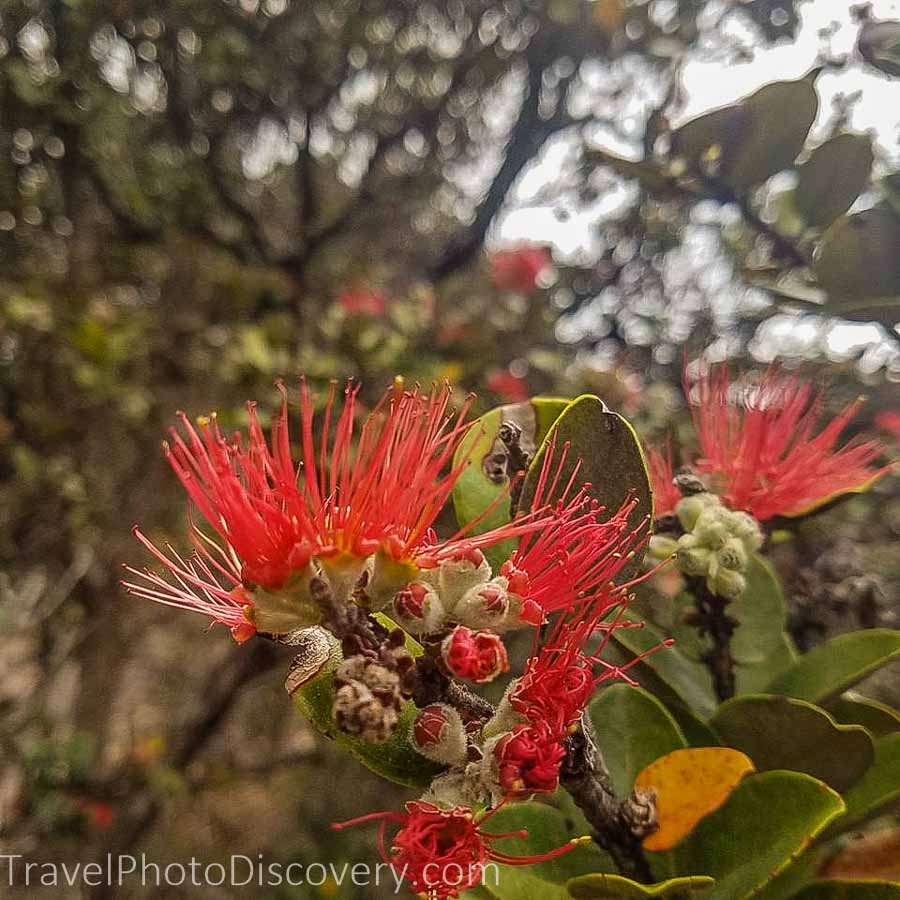 Other attractions to see at Volcanoes national park
Chain of Craters road – a stunning and lush road and drive through beautiful ohia and giant ferns leading to crater views, lava fields and beautiful overlook scenic areas around the park
Pu`u Loa Petroglyphs – ancient petroglyphs can be seen on this short 1.4 mile hike and wood walkways that protect the fragile petroglyphs in which there are over 23,000 in this fascinating landscape.
Kahuku Unit – located outside of the park area is the lush ranch areas in the Kau area with gorgeous trails to explore, magnificent views and a different upcountry part of the island to explore and open to the public.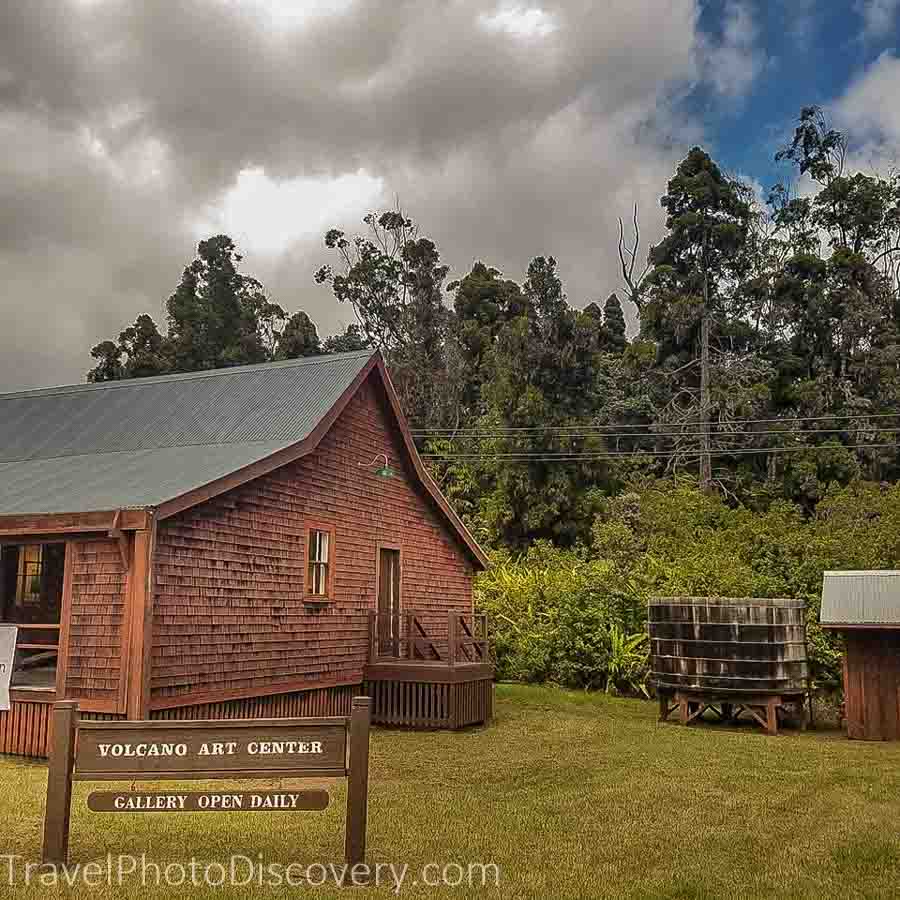 Volcanoes Art Gallery – an impressive gallery that used to be the old inn at Volcanoes featuring the works of local artists in glass, wood, ceramics and other impressive creative media for visitors to enjoy and purchase.
Holei sea arch – an impressive arch at the bottom of the Chain of Craters road – a short hike leads you to this ocean sea arch created 100 years ago.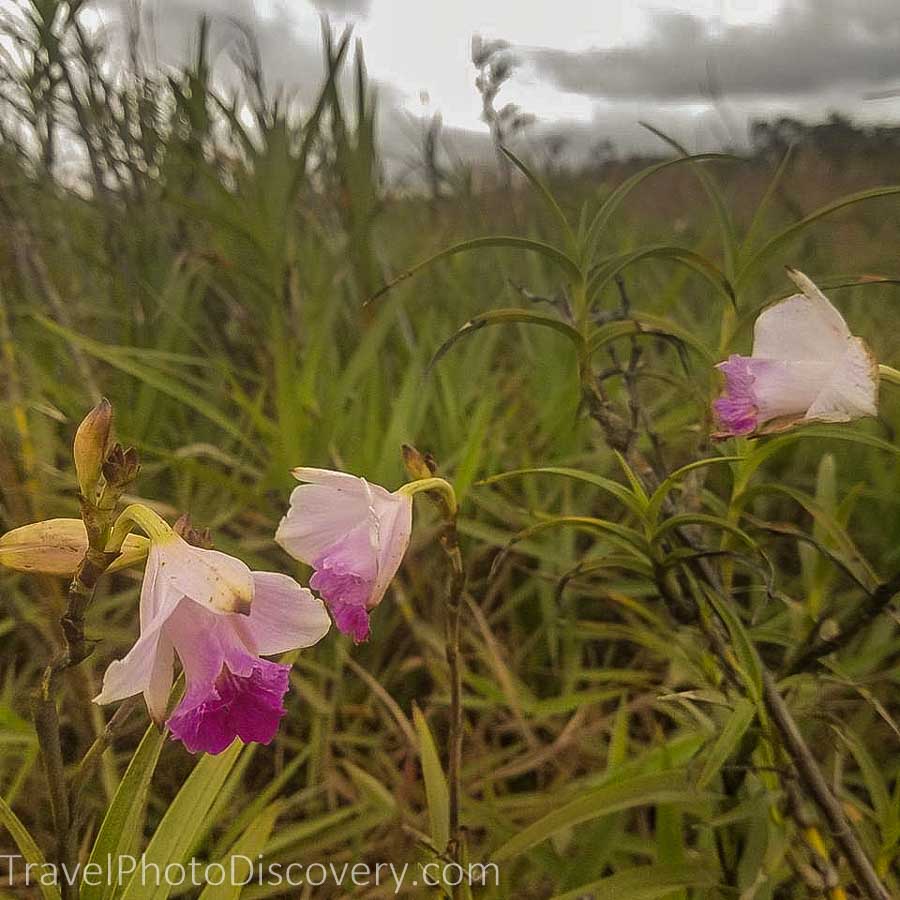 Where to stay around Volcanoes National Park
There is one hotel open in the park called Volcano House. You can find a variety of bnbs and other rentals at Volcano village close by or in the Hilo area. Here's a list of places to check out if you plan on staying in the area. Or you can visit Volcano Village and find places to stay, eat and even explore in this lush jungle area.
Volcano House – this historic hotel located in the park and on the crater rim is a great place to enjoy a comfortable stay and amazing views right on the park.
Grand Naniloa Hotel – located on the Bayfront in Hilo, remodeled with spacious rooms, great views and easy location to downtown Hilo.
Kilauea Lodge – close vicinity to the park in this historic inn with cozy and comfortable rooms, tropical rain forest settings and fantastic food.
Check out the listing and reviews of these properties from Trip Advisor here for more details and current prices.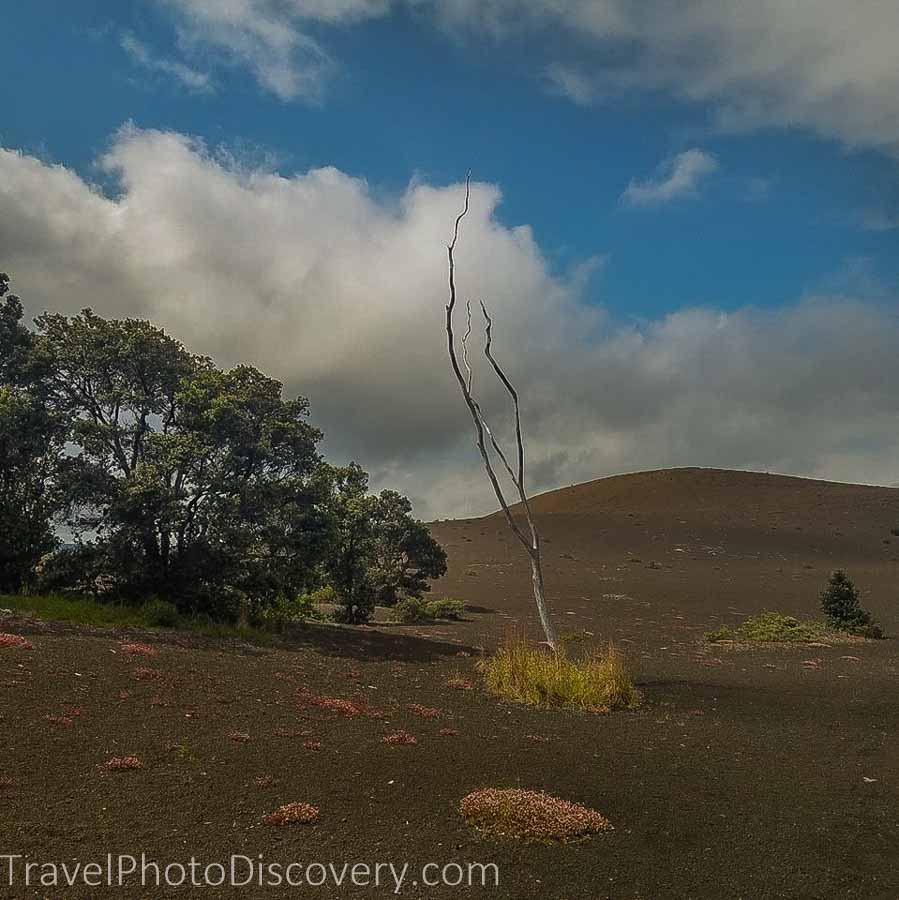 More details to visiting Hawaii Volcanoes National Park
Park Hours – open 24 hours daily
Entry fees to the park – $25 car fee valid for 7 days or $50 for Hawaii Tri-annual pass or $12 per individual walk in
Visitors center – visitor center open 9 – 5 pm daily
Weather  – varies on a daily basis, you can check out the website here for more details on your visit.
Meals/cafes at the park are available at Volcano House, Kilauea military camp or in Volcano Village closeby
Volcanoes National Park website – check out more details to your visit here for updated information.
If you enjoyed the post – please pin it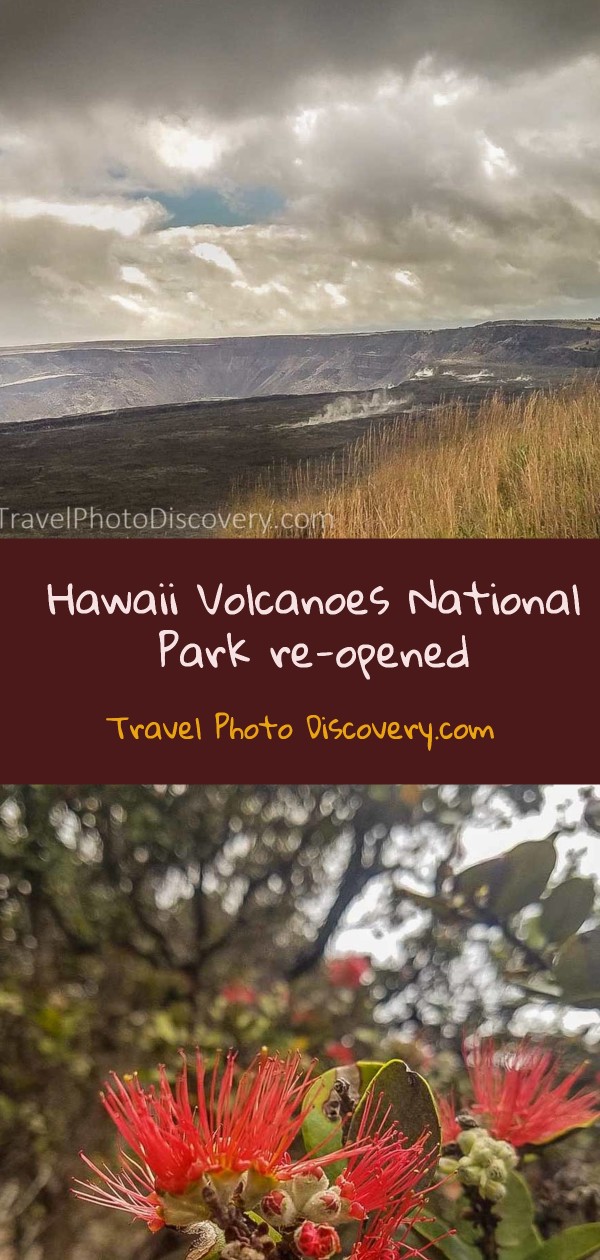 Check out these posts on visiting the Big Island
Things to do on the Big Island with kids
Hawaii island – key attractions on the west side
Hawaii island – top places to visit on the east side
Farmers markets on Hawaii Island
Visiting Keauhou on the Big Island
Small towns to visit around the Big Island
Thanks for visiting today and checking out this post on Volcanoes National Park Big Island is reopened, if you enjoyed the images and post, could you please share it with any of the social media buttons located around the post.
If you like what you see, come and check out my other social media channels for more updates, including Instagram, Pinterest and Twitter
Disclosure – There are affiliates links on this posts which provide a small commission to support this site at no extra cost to you. Thank you for reading, and happy travels.