Key West Tours: Uncover the Hidden Wonders of Paradise!
Go on an extraordinary journey of adventure and discovery in Key West! Get ready to immerse yourself in a world of thrilling activities and captivating excursions that will leave you breathless with these Key West Tours. From snorkeling in vibrant coral reefs to exploring historic landmarks, Key West offers a treasure trove of unforgettable experiences. Dive into crystal-clear turquoise waters, bask in the sun on pristine beaches, and indulge in mouthwatering seafood delights. Whether you're seeking adrenaline-pumping water sports, fascinating eco-tours, or vibrant nightlife, Key West has it all. Join us as we unveil the hidden gems and must-try activities that will make your Key West vacation an unforgettable escapade.
The 14 Best Key West Tours
How to get to Key West
Getting to Key West is an adventure in itself, offering various options to suit your preferences. Here are a few ways to reach this tropical paradise:
By Air: Key West International Airport (EYW) is conveniently located on the island, serving domestic and limited international flights. Several major airlines operate direct flights to Key West, making it a quick and convenient option for travelers.
By Car: Driving to Key West is a popular choice, especially for those looking to enjoy the scenic journey. The Overseas Highway (U.S. Route 1) connects the Florida Keys, and it's a breathtaking drive with stunning ocean views along the way. From Miami, it takes approximately three to four hours to reach Key West.
By Bus: Greyhound and other bus companies offer scheduled services to Key West from various cities in Florida. It's an affordable option, and you can sit back, relax, and enjoy the scenic route without the hassle of driving.
By Ferry: If you're coming from Fort Myers or Marco Island, you can take a ferry to Key West. The Key West Express operates high-speed catamarans that provide a comfortable and enjoyable journey across the Gulf of Mexico.
By Cruise Ship: Key West is a popular port of call for many cruise lines. If you're on a cruise vacation, you'll have the opportunity to explore the island during your scheduled stop. The cruise terminal is located near the historic district, allowing for easy access to Key West's attractions.
Once you arrive in Key West, various transportation options, such as taxis, rental cars, bicycles, and scooters, are available to help you navigate the island and make the most of your stay. Whether you choose to fly, drive, or sail, the journey to Key West promises to be the gateway to a memorable and enchanting tropical escape.
Experience the 14 Best Key West Tours below
A Full Day Charter in Key West offers an unparalleled opportunity to explore the stunning waters and islands surrounding this tropical paradise. This private charter experience allows you to customize your day and embark on a personalized adventure tailored to your preferences.
The journey typically begins as you board a spacious and comfortable boat, accompanied by a knowledgeable captain and crew who will guide you throughout the day. With a full day at your disposal, you have the freedom to choose from a range of activities and destinations.
Cruise along the vibrant coastline, feeling the refreshing sea breeze against your face, as you admire the breathtaking views of Key West's iconic landmarks. You can opt for snorkeling or diving excursions to explore the vibrant coral reefs teeming with colorful marine life. Dive into the crystal-clear waters and discover a world of underwater wonders.
If fishing is your passion, the charter can take you to prime fishing spots where you can try your luck at reeling in trophy-sized fish. The experienced crew will provide all the necessary equipment and guidance to enhance your fishing experience.
As the day unfolds, you can enjoy a leisurely picnic on a secluded beach, soak up the sun, or simply relax on the deck of the boat, savoring the tranquility of the surrounding waters. You might even spot dolphins or sea turtles along the way, adding to the enchantment of your journey.
With a Full Day Charter in Key West, you have the luxury of time to explore multiple destinations, such as the pristine sandbars, remote islands, and hidden coves that dot the seascape. The captain and crew will ensure your safety and offer insights into the area's history, wildlife, and natural wonders.
Whether you're seeking thrilling water activities, peaceful relaxation, or a combination of both, a Full Day Charter in Key West promises an unforgettable experience. Immerse yourself in the beauty of this tropical paradise and create memories that will last a lifetime.
Duration Full Day Charter- 7 Hours approximately
Experience the enchantment of a Key West sunset aboard Seabreeze, Barefoot Billy's 45-foot power catamaran. Let the turquoise waters be your backdrop as you cruise into the sunset, creating lasting memories during your Key West vacation. Seabreeze offers a spacious setting, ensuring plenty of room to relax and unwind without overcrowding.
Indulge in a delightful array of complimentary hors d'oeuvres while you sail through Key West's balmy seas. Quench your thirst with our complimentary selection of fine wines, premium beers, prosecco, and refreshing soft drinks.
Departing from Garrison Bight Marina, our sunset cruise takes a unique route away from the bustling downtown area, allowing you to enjoy a peaceful and carefree journey. Marvel at the magnificent water views where the Atlantic Ocean meets the Gulf of Mexico. Keep an eye out for the iconic Southernmost Point buoy, symbolizing the southernmost spot in the United States. Glide past the historic Fort Zachary Taylor, a Civil War-era fortress, and the navigational point guiding the way to Cuba.
Raise your glass as the sun gracefully descends towards the horizon, painting the sky with vibrant colors. Cherish this magical moment with your loved ones as darkness embraces the surroundings.
Let Barefoot Billy's sunset cruise be the highlight of your Key West experience, immersing you in the beauty of nature and the serenity of the open seas.
Duration 2 ho
On this family-friendly cruise, we venture out to balmy Backcountry waters to snorkel in Key West's wildlife sanctuary before searching the Gulf of Mexico's backcountry's balmy waters before searching for Key West's dolphins in the crystal clear waters for our local dolphin pods at play. The tour starts on our Seabreeze catamaran, a 45ft Corinthian Powercat, where you'll have plenty of space to relax under some covered shade while the captains and mates share their knowledge of the ecology and wildlife of Key West. You'll also have plenty of time to ask questions and gain new insights into our tropical paradise! Jump in and discover the natural beauty under the sea with starfish, rays, turtles, conch, corals, sponges, and tropical fish. We will always bring you to the best snorkel spot of the day – from the artificial reef at Archer Key to the famous Great Florida Reef, the only reef located in the continental United States! Never snorkeled? No problem! All equipment is provided along with expert instruction. Come back aboard and wash off with our freshwater rinse and relax with a cold drink in the shade. Every trip is different as we cruise along searching for dolphins and appreciating whatever Mother Nature offers up on any given day: Dolphins, eagle rays, sea turtles, ospreys, frigate birds, and migratory birds. During this time you'll observe dolphins cavorting in their natural habitat among deserted tropical islands. We include snacks, soda, and bottled water onboard throughout your cruise. After your snorkel, we will pop open the beer cooler for some complimentary drinks as you laze in the sun. For your convenience, there is a large head (bathroom) below-deck.
On a family-friendly cruise that takes you to the balmy Backcountry waters of Key West, where adventure awaits. Begin your journey aboard the Seabreeze, a 45ft Corinthian powercat, providing ample space for relaxation under shaded areas while our experienced captains and mates share their knowledge of Key West's ecology and wildlife. Feel free to engage with them, asking questions and gaining insights into our tropical paradise.
Dive into the crystal clear waters and uncover the natural beauty beneath the surface. Encounter starfish, rays, turtles, conch, corals, sponges, and tropical fish as we take you to the best snorkeling spots of the day. From the artificial reef at Archer Key to the renowned Great Florida Reef, the only reef in the continental United States, each snorkeling destination offers a unique experience. Don't worry if you've never snorkeled before; we provide all the necessary equipment and expert instruction. After your underwater exploration, rinse off with freshwater and relax in the shade with a refreshing cold drink.
As we cruise along, keep an eye out for the incredible wildlife that may grace our journey. Dolphins, eagle rays, sea turtles, ospreys, frigate birds, and migratory birds are among the marvels you might encounter. Witness dolphins playing in their natural habitat amidst picturesque deserted tropical islands.
Throughout the cruise, we provide snacks, soda, and bottled water to keep you refreshed. After your snorkeling adventure, we'll open the beer cooler and offer complimentary drinks as you soak up the sun. For your convenience, there is a spacious bathroom below-deck.
Each trip is a unique experience as we embrace the unpredictability of Mother Nature and tailor the cruise accordingly. Enjoy this immersive excursion that combines snorkeling, wildlife encounters, and a relaxing time onboard, creating unforgettable memories for the whole family.
Duration 3.5 hours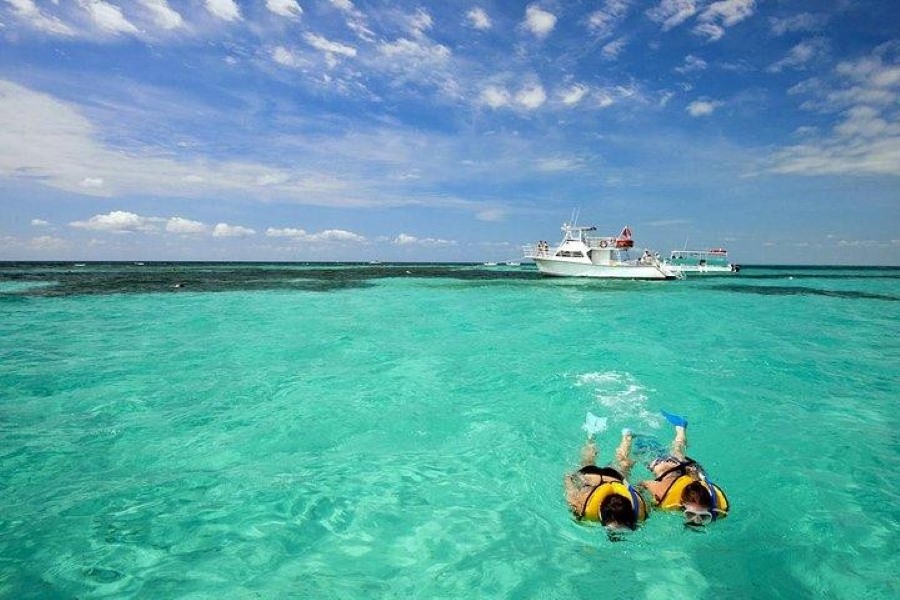 Experience the ultimate full-day trip from Miami to Key West, immersing yourself in one of America's most extraordinary motor journeys. Traverse the scenic 110-mile Overseas Highway, a unique route adorned with mesmerizing ocean views, 42 captivating bridges, and an abundance of natural wonders and historical sites. Each region of the Keys possesses its own distinct character, transporting you far away from bustling cities and theme parks. After a memorable day exploring the Keys, be sure to visit our shop and claim your complimentary bike rental for 3 hours, allowing you to discover the vibrant ambiance of South Beach during your Miami stay.
Commence your journey early in the morning aboard a comfortable, air-conditioned motor coach, delighting in the picturesque views of the Atlantic Ocean and Gulf of Mexico. Cross the iconic Seven-Mile Bridge and, upon reaching Key West, embrace a Caribbean atmosphere brimming with street artists, charming outdoor cafes, and delightful restaurants.
Spend your day leisurely, meandering through Key West's streets, indulging in its laid-back and quaint atmosphere. Discover the renowned Ernest Hemingway's House, venture to the southernmost point of the continental U.S. marked by the famous "90 miles to Cuba" Monument, or explore Mallory Square. Alternatively, you may opt for a snorkeling trip, a glass-bottom boat ride, or hop on the convenient Hop-On Hop-Off trolley to explore the city at your own pace. After a day filled with excitement in Key West, our transportation will whisk you back to Miami Beach, arriving around 10pm.
Duration: Full Day From 6:30am to 10pm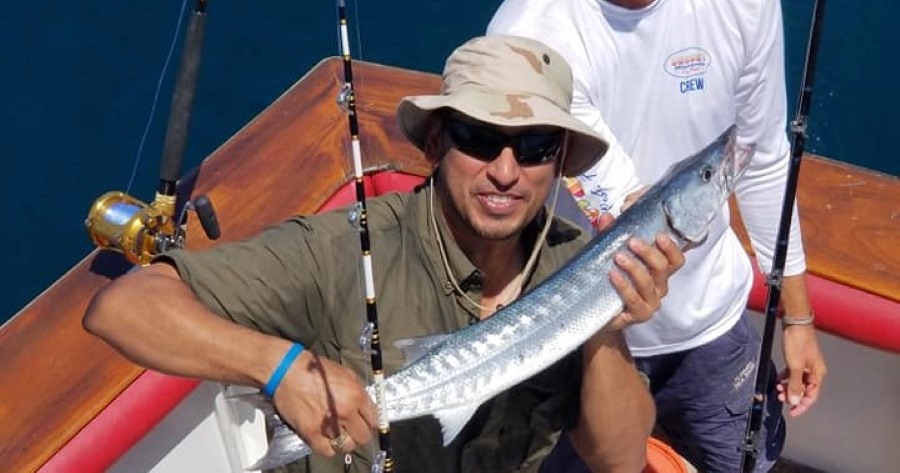 Light Tackle for the reefs and heavy duty Penn Reels for off shore trolling. Out riggers and down riggers to help get the bait to the fish.
For those who just want to cool off and watch the action from inside the air conditioned cabin, we have a luxurious space for them to relax until the next big fish gets on the hook.
What's included:
Bait
Tackle
Fishing Licenses
Cooler and ice
What to bring:
Duration 6 Hours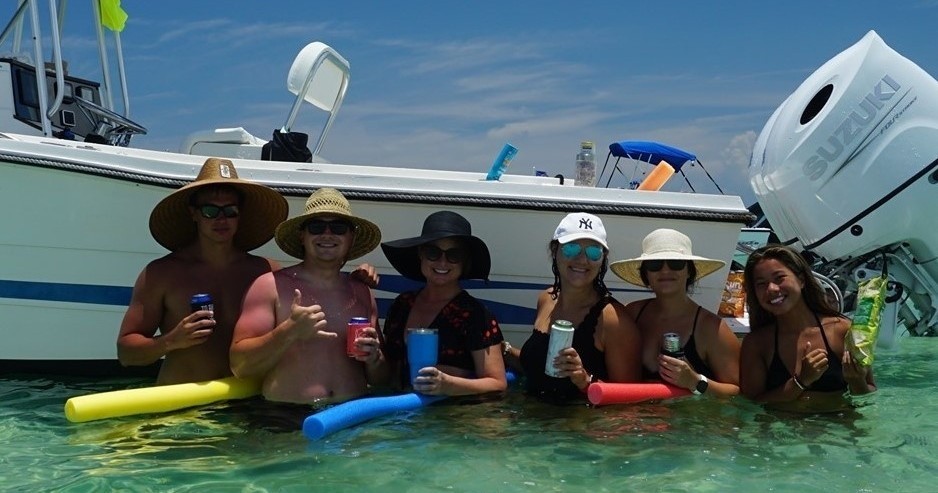 Come explore the picturesque waters of the Florida Keys
What's included:
Snorkel equipment
Cooler & Ice
Bottled Water
Floaties
Stereo With Bluetooth
All Fuel
USCG Licensed Captain
Duration 6 Hours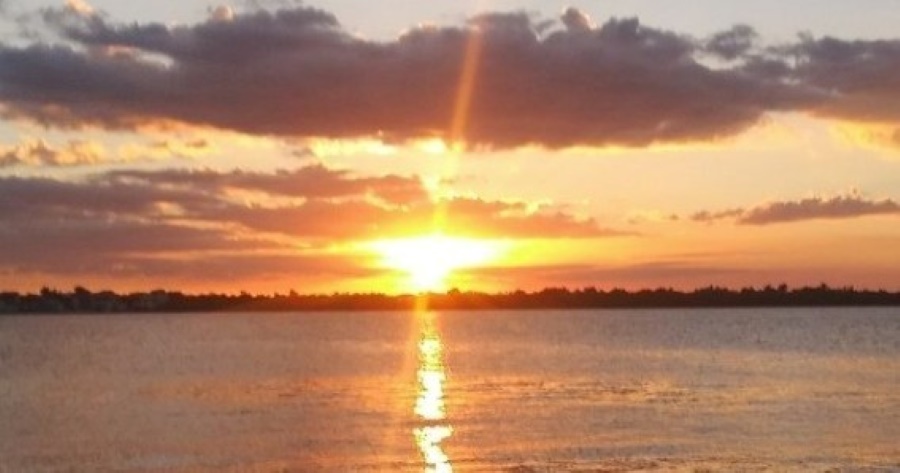 Join us for a Sunset Celebration and see the unobstructed Key West sunset on the water that everyone is talking about. This tour starts as we head out to Man-O-War Harbor to find that perfect view as the sun drops behind the horizon. This trip usually lasts about 2 hours with Casual Monday Charters.
What's Included:
Cooler & Ice
Bottled Water
Floaties
Stereo With Bluetooth
Safety Gear
All Fuel
USCG Licensed Captain
Duration – About 2 Hours
Danger cruises presents this The Morning Half Day Excursion is a great way to start your day off. This trip is a 4.5 hour trip on one of our shallow draft schooners. It includes snorkeling, kayaking, and sailing.
Key points about this tour:
Relax on a historic schooner
Limited to 20 people or less
Sail in the pristine waters of Key West
Kayak and snorkel – no experience necessary
Enjoy complimentary non-alcoholic and alcoholic drinks
Fresh fruit, chips, salsa, and hummus
We provide:
• All instruction and safety gear (no experience necessary!)
• Masks, fins, and snorkels
• Easy-handling kayaks and paddles
• Comfortable life jackets for all sizes
• Wetsuits (winter months)
• Healthy snacks, soft drinks, and water
• Wine and beer after watersports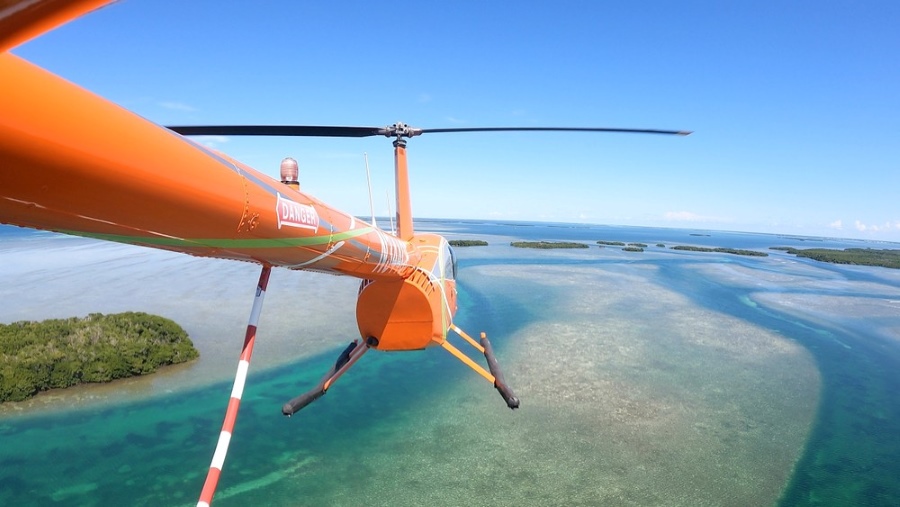 Embark on a serene and captivating flight that will transport you to the western side of Key West, where the captivating Marquesas Keys await. Indulge in the picturesque waters and surrounding scenery of this uninhabited island chain, marveling at the breathtaking colors that adorn the crystal-clear waters. As you soar above, keep your eyes peeled for the remarkable marine life that inhabits these waters, including sharks, stingrays, turtles, and dolphins.
Upon your return to land, enjoy a scenic view of Key West's most renowned historical landmarks, including the iconic Mallory Square and the world-famous Southernmost Point. If your desire is tranquility and relaxation, the Marquesas Explorer flight is the perfect choice for you.
Please note that there is a maximum weight limit of 275 pounds per seat and 525 pounds per group. Additionally, please be aware of our 24-hour cancellation policy. For more detailed information, kindly refer to the terms and conditions outlined on our FAQ page.
Duration – 45 minutes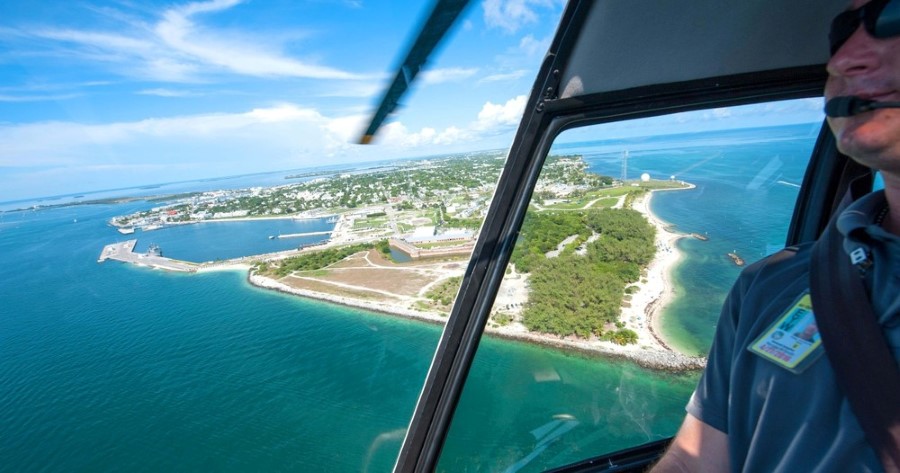 Embark on an immersive tour of the captivating Lower Florida Keys! Setting off from Key West, your journey begins with a thrilling flight past the Naval Air Station, where Navy fighter pilots engage in year-round air combat training. As you venture north along the Keys, you'll be treated to striking views of the Barrier Reef to the south, and the magnificent Overseas Railroad gradually unveils itself before your eyes.
Prepare for a memorable experience as the iconic Seven Mile Bridge, known for being the longest of its time, comes into view. Moving into the enchanting mangroves of the Backcountry, keep your eyes peeled for captivating marine life, including sharks, stingrays, dolphins, and turtles. Descending towards the island of Key West, you'll witness the city's most popular landmarks, capturing the essence of its charm and allure.
Please note that there is a maximum weight limit of 275 pounds per seat and 525 pounds per group. Additionally, we kindly request that customers adhere to our 24-hour cancellation policy. For more detailed information, please refer to the terms and conditions outlined on our FAQ page.
Duration – 60 minutes
Weather and best time to visit Key West
The weather in Key West is typically warm and inviting, making it a year-round destination. However, certain times of the year offer more favorable conditions for different activities and experiences. Here's a breakdown of the weather and the best time to visit Key West:
Winter (December to February): Key West experiences mild winters with average temperatures ranging from the mid-60s to low 70s Fahrenheit (around 18-24 degrees Celsius). This is a popular time for tourists seeking to escape colder climates. It's an ideal time for outdoor activities, including snorkeling, fishing, and exploring the vibrant local culture.
Spring (March to May): Spring in Key West brings warm temperatures ranging from the mid-70s to low 80s Fahrenheit (around 24-28 degrees Celsius). The island is less crowded during this shoulder season, making it an excellent time to visit for quieter beaches and shorter lines at attractions. Spring is also the time for colorful festivals and events.
Summer (June to August): Key West summers are hot and humid, with temperatures averaging in the mid-80s to low 90s Fahrenheit (around 29-32 degrees Celsius). This is the peak tourist season due to school vacations and summer holidays. It's an excellent time for water activities, such as swimming, diving, and boating. Be prepared for occasional rain showers and consider planning outdoor activities during the cooler mornings and evenings.
Fall (September to November): Fall in Key West sees a slight decrease in temperatures, ranging from the mid-70s to high 80s Fahrenheit (around 24-31 degrees Celsius). It's still warm, and the island experiences fewer crowds compared to the summer months. This is a great time to explore the natural beauty of Key West, including nature trails and wildlife encounters.
Overall, the best time to visit Key West depends on your preferences and the activities you wish to partake in. Winter and spring offer pleasant weather, while summer brings more crowds and higher temperatures. Consider the shoulder seasons for a balance of favorable weather and fewer visitors. Regardless of the time you choose to visit, Key West's vibrant atmosphere and breathtaking scenery will make for a memorable vacation.
Check out these other cool things to do around Key West
Florida Keys and top attractions and things to do in Islamorada
Things to do and see on Marathon Island
Top 10 things to do in Key West
 How to spend a long week in South Florida
Conclusion to these Key West tours and activities
In conclusion, Key West tours and activities offer an unforgettable experience in a tropical paradise. Whether you're exploring the vibrant coral reefs while snorkeling, strolling through the historic streets of Old Town, or enjoying thrilling water sports, Key West has something to offer every type of adventurer.
The pristine beaches, crystal-clear turquoise waters, and lush natural landscapes create a backdrop of unparalleled beauty. The rich cultural heritage, lively festivals, and delicious seafood delicacies add an extra layer of charm to this vibrant island.