When you explore the expansive Mexico City neighborhoods or Colonia, you really get a better insight to the unique and wonderful experiences to visiting the city and it's vibrant Colonia. Mexico's colorful Colonia are all different and fun to explore with colorful attractions, historic monuments, amazing food culture and street food and one-of-a-kind places that draw you into the history, culture and fun activities you experience while visiting these neighborhoods.
To give you more insight and inside tips to visiting each Colonia, I've asked a few experience travel writers and journalists to share their favorite things to do within each Colonia. Mexico City is more attractive within their Colonia and there's so much to do and see here – check it all out below.
Top Mexico City Neighborhoods to explore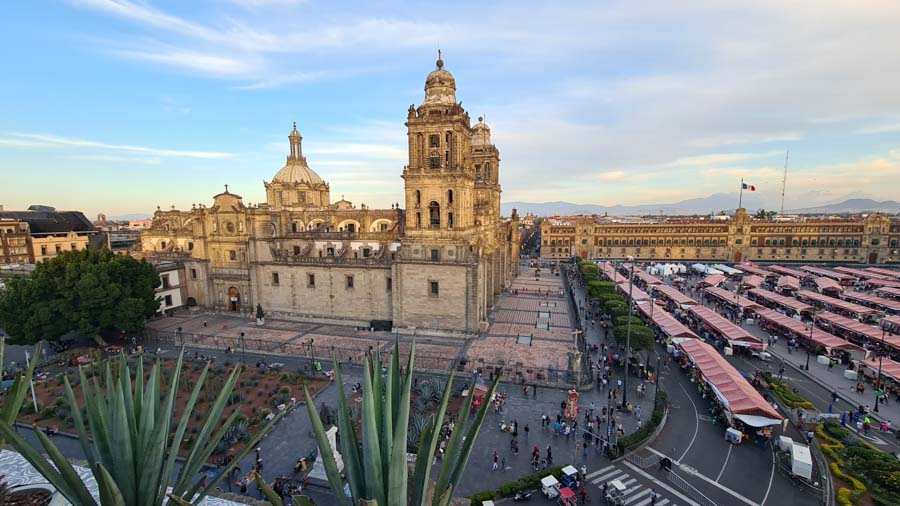 When is the best time to visit Mexico City?
Mexico City is a year-round destination with pleasant weather that averages 59 degrees. The best time to actually visit the city is in spring time from March to May when the spring time weather is really nice and, visiting the city is affordable with reasonable flights and hotels along with availability at all the major restaurants in town. With its mild year round weather attracting visitors from around the world, Mexico City is a destination city that is a great transit hub but also a destination on its own catering to all different age groups, interests and affordability to visiting the city.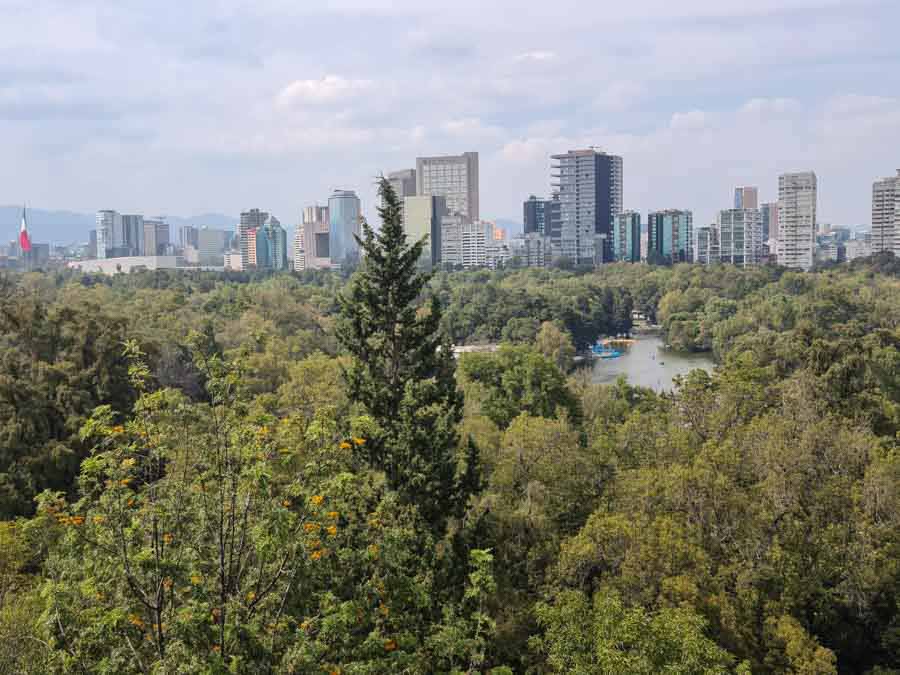 How to travel around Mexico City
Fortunately, transportation within the city is well established and you can get around relatively easy and cheap. The metro system is extensive, fast and very cheap for those travelers visiting on a budget and the bus system is also covers the entire city. You can easily catch a taxi or Uber quickly to any location your want around the city so covering all the Colonia in the city is relatively fast and easy to do here.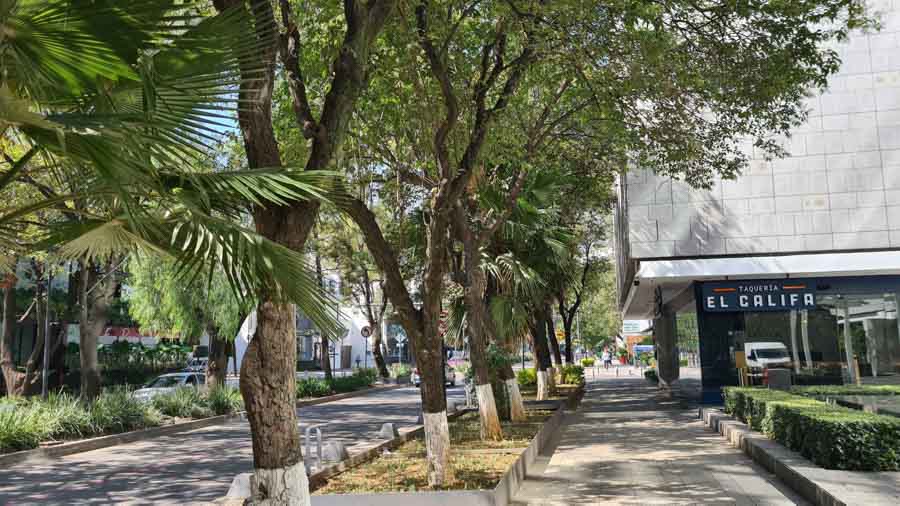 Visit the top neighborhoods or Colonia of Mexico City
Be inspired to visiting these dynamic and diverse neighborhoods to explore in Mexico City. These key Colonias in the city cover the many attractions, art shopping, museums, food venues and other inside tips of places to discover in these neighborhoods.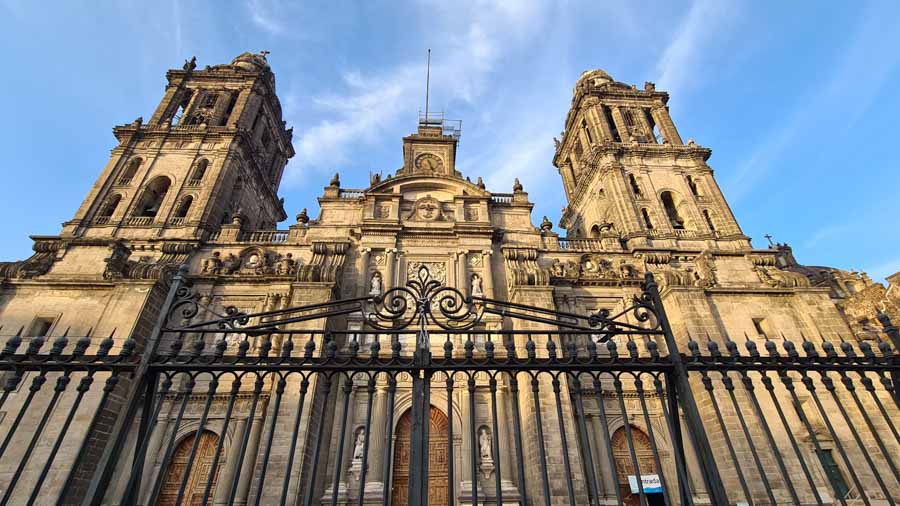 Historic Centro
The first neighborhood that draws in the majority of visitors to Mexico City is the Historico Centro or the Historic Center. The Historico Centro the largest square of Mexico City called Zocalo or more formally as the Plaza de la Constitucion with the imposing Catedral Metropolitana, Palacio National and the Aztec ruins of Templo Mayor and Museum.
Along with historic sites in the Historico Centro is the grand walking promenade called Madero street, the beautiful Palacio de Bellas Artes which is the grandiose cultural center of music, opera, ballet, theater and literature and the beautiful Alameda Central Park – a large gathering place and gardens in the historic district.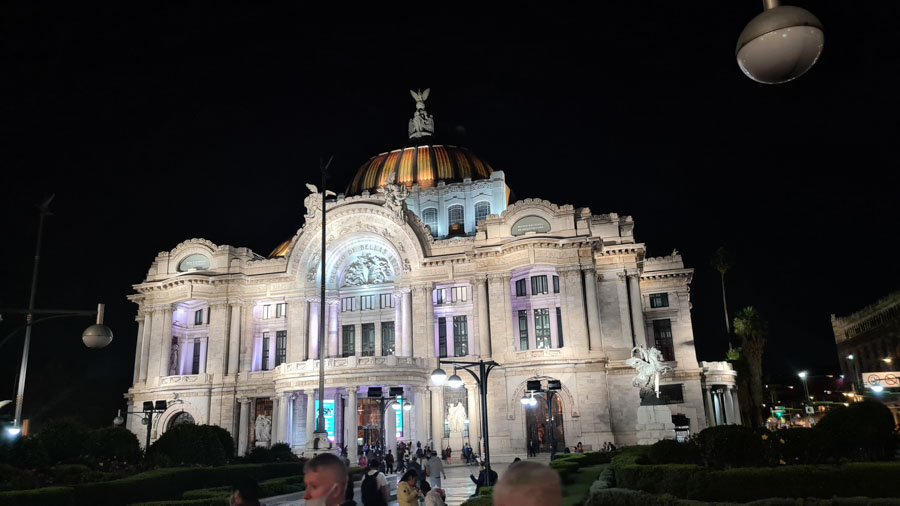 Where to stay in Historic Centro
With so many elegant hotels, converted villas and classic hotels in the Historico Centro consider these top rated accommodations here for inspiration and planning your trip to Mexico City. Check out these top rated reviewed hotels and inns here for availability and current prices.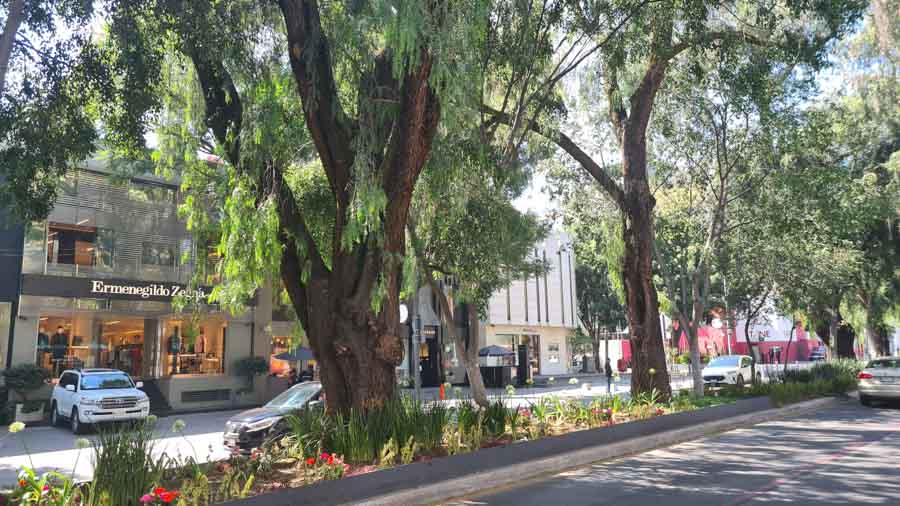 The posh Polanco District
Always in constant change and trendy or luxury pursuits, the Polanco district of Mexico City is where luxury meets hip shopping and dining venues around the neighborhood. The large Polanco district is a meld of architecture from modern and trendy to more classical and orderly and covering some of the major upscale shopping venues, world class restaurants and luxury brands. The premiere shopping street in Polanco is called Avenida Presidente Masaryk, with designer boutique stores, fine dining restaurants and luxury cars and other brands on this upscale shopping venue. The neighborhood is wealthy with lush leafy tree lined streets, large mansions and beautiful streets and public gardens to explore.
To the north of Polanco is Nuevo Polanco with ultra modern architecture, including the futuristic Museo Soumaya, Jumex Modern Museum of art, shopping malls and the main business district with international companies. This area is complete with world class museums, aquariums, luxury hotels and condos along with many fine dining venues and cutting edge bars in the newer part of the Polanco area.
Where to eat in Polanco – there are many fine dining and farm to table restaurants on Avenida Presidente Masaryk and off the side streets are many nice cafes, breakfast places and outdoor restaurants.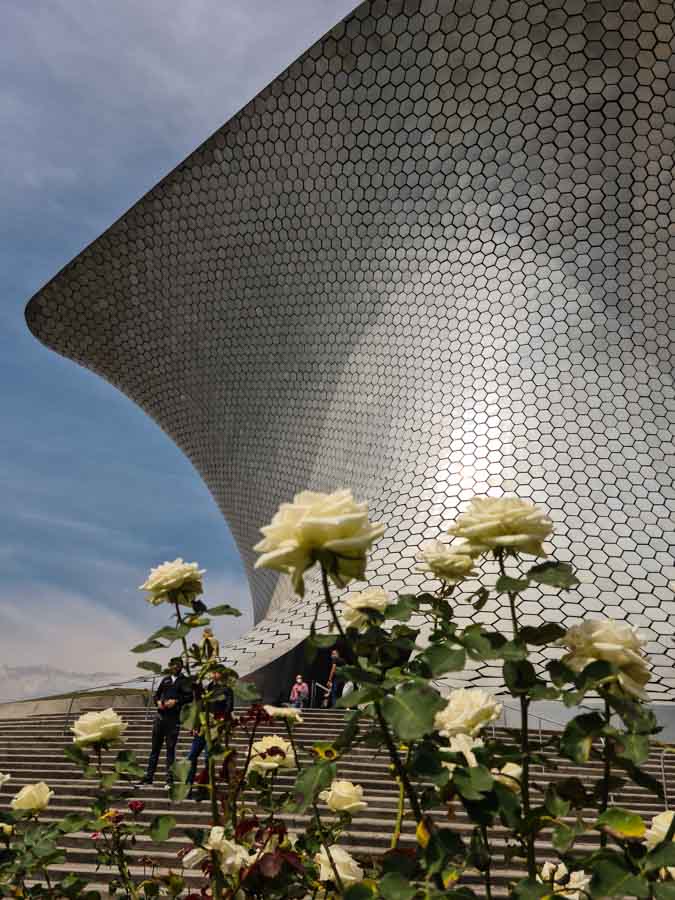 Where to stay in Polanco District
With so many elegant hotels and luxury inns with converted villas and ultra modern hotels to consider in Polanco, check these top rated accommodations set the standard for the entire city. Check out these top rated reviewed hotels and inns here for availability and current prices.
Noel with This Hawaii life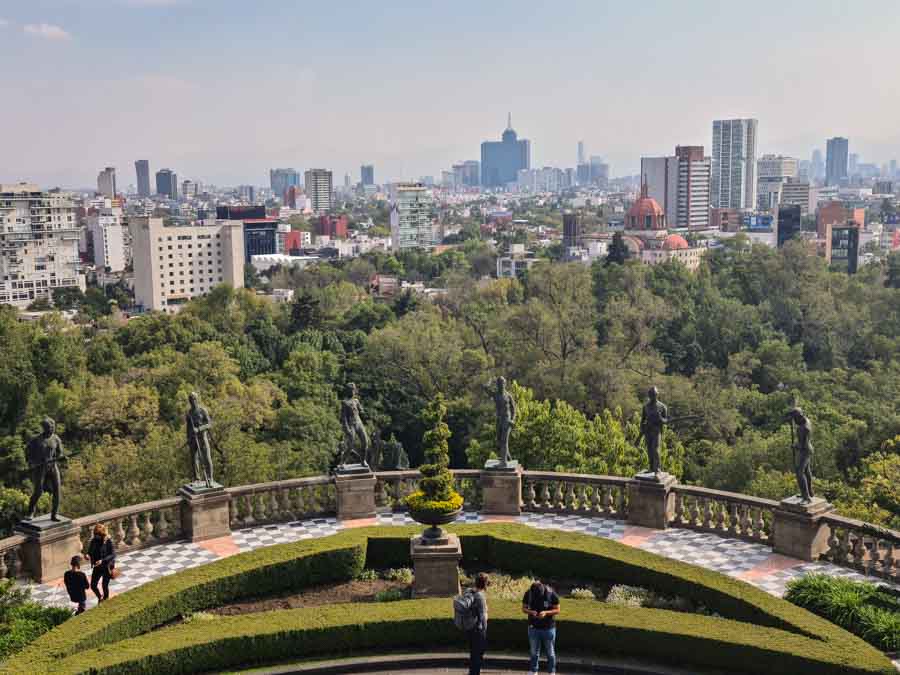 San Miguel Chapultepec
The neighborhood that covers the area around Chapultepec park and some of the surrounding area is the green and open space of the city. With the large and expansive Chapultepec park with an area that is almost double the size of New York's Central Park, San Miguel Chapultepec hosts the world class museums of the Anthropology Museum, Galeria de Arte Mexicano and Chapultepec castle and the National History Museum. The neighborhood is filled with cultural and historic treasures to visit and Chapultepec park is huge and fun to explore the gardens, man made lakes, the zoo and other historic treasures in the park. Here are some other important monuments, attractions and museums worth visiting in the neighborhood includes: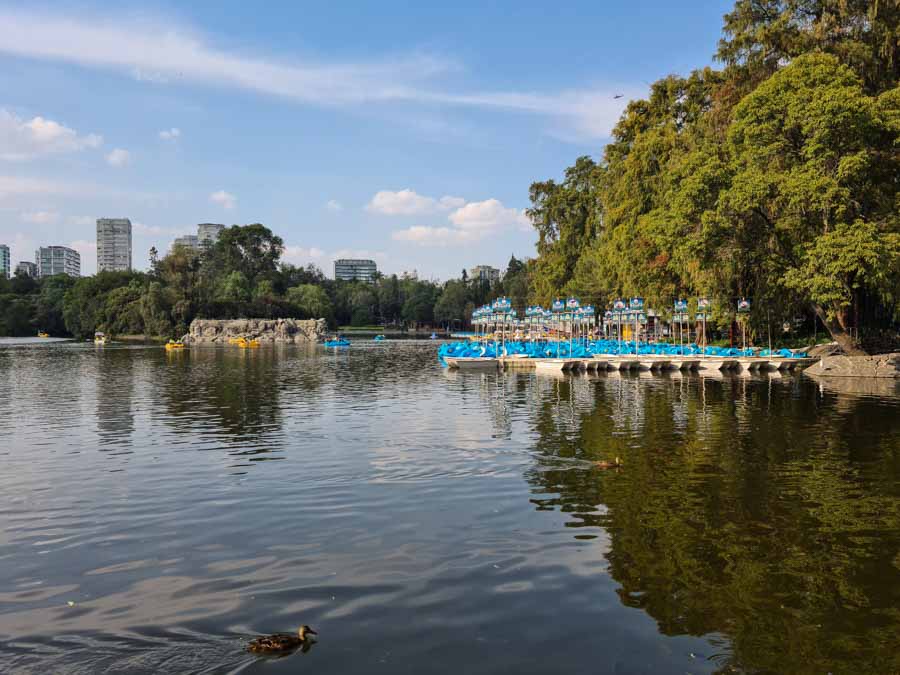 Where to stay in San Miguel Chapultepec
The area around San Miguel Chapultepec has many large hotel brands and independent hotels in the area catering to visitors that want to be in the open and greener areas around Chapultepec.  Check out these top rated reviewed hotels and inns here for availability and current prices.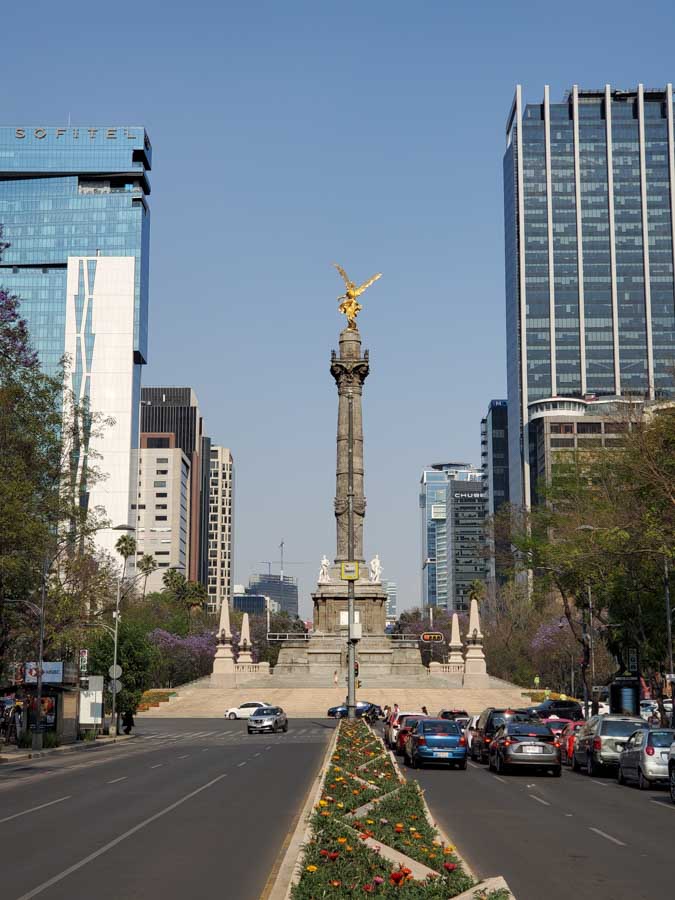 Reforma
CDMX is my favourite city in the world to visit. I try to get there three or four times a year, at least. On my last trip I stayed just off Reforma by the Angel de la Independencia. I took two friends and we had an utter blast walking, exploring, eating and drinking. We walked from  Bosque de Chapultepec all the way to Alameda Central where we checked out the Museo Mural Diego Rivera, Museo Kaluz, the Palacio de Bellas Artes (and then kept on walking down to the zocalo).
Without even leaving Avenida Paseo de la Reforma you can see marvel at the Angel (and if you're lucky it won't be boarded off), check out the fascinating street art, sculptures–including the famous Crocodile by Leonora Carrington, monuments, street markets, protests and more.
Just behind the Angel is Mexico City's famous Zona Rosa, the city's queer district. It's a fun and packed place to grab a drink and watch the world go by. If you prefer a less rowdy spot then  there's a Cafebreria El Pendulo where you can browse books and then head upstairs to the bar for a cocktail overlooking the magnificent INAH building (the Institute for National Anthropology and History).
Where to stay: Laila Hotel on Calle Río Lerma is modern, well equipped and very affordable. It's also a great location for exploring the area on foot.
Where to eat: Calle Río Lerma is known by locals as a foodie road. From cheap tacos to high end restaurants and bars, there's everything and more. My absolute favourite restaurant in the area though is Yerba Santa Restaurante just around the corner on Calle Río Panuco. You won't find a better brunch spot in the area.
Check out Cassie's post on CDMX with kids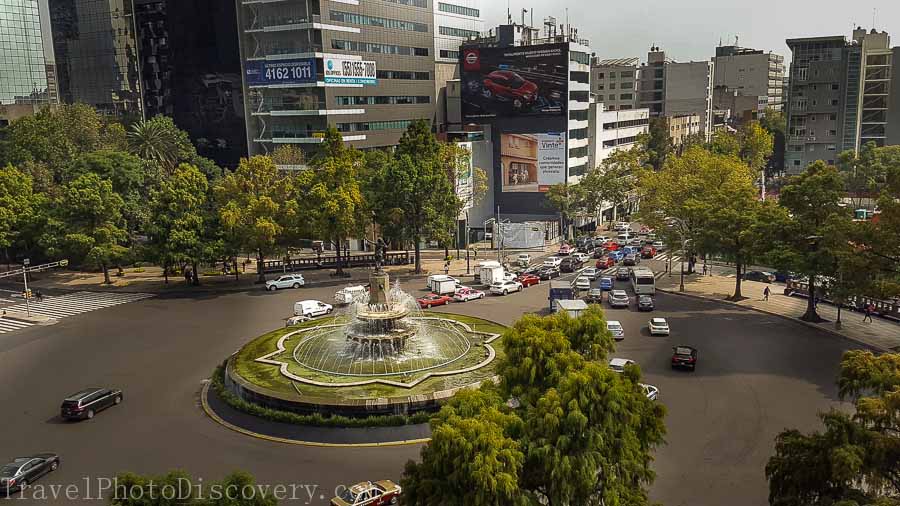 Where to stay in Reforma
The area around Reforma has many hotel choices from world class brands to mostly independent hotels in the area catering to visitors that want to be in this hip and modern part of the city.  Check out these top rated reviewed hotels and inns here for availability and current prices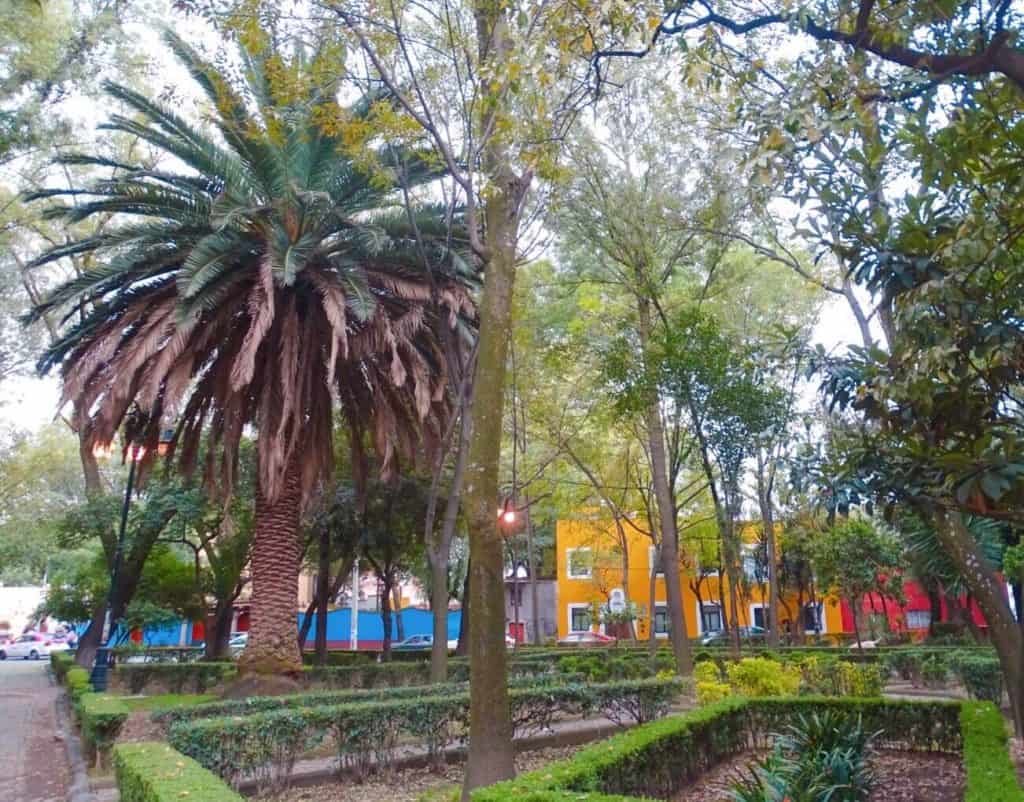 Coyoacan
Without doubt, one of the most charming and atmospheric areas of Mexico City is Coyoacan, situated in the south. Indeed, it was once its own charming town, now incorporated into the sprawling metropolis that is Mexico's capital.
Although it's Frida Kahlo that put Coyoacan on the map, there's more to Coyoacan than the Blue House. Of course, Casa de Azul is worth a visit: this period property that Frida and Diego called home is now a cultural heritage site, overflowing with original artwork that tell the story of her fascinating yet troubled life.
Other things to do in Coyoacan include eating your heart out at Coyoacan Market (don't miss the tostadas – fried corn dough with delicious toppings – served at Tostadas Coyoacan), buying local goods at Mercado Artesanal Coyoacán, admiring the religious sites including San Juan Bautista Church, and learning about the history and culture of Coyoacan at the Museum of Popular Cultures.
Foodies will want to drink local coffee at El Jarocho (a local intuition with decades of history) or sip the perfect flat white at Cafe Avellaneda. Those with a sweet tooth can enjoy churros at Churreria General de la Republica and ice cream at Paletas y Helados La Gloria.
For accommodation options, consider Casa Coyoacan for a lovely guest house and Hostel Cuija Coyoacan for a relaxed, family-run hostel.
Top tips for visiting Coyoacan include booking your Blue House ticket ahead of time: it gets very busy especially at weekends. To save money on an Uber, you can get the Metro into Coyoacan station but note this is a 20-minute walk from the center
Rose Munday with Where Goes Rose?
Where to stay in Coyoacan
The area around Coyoacan is mostly quiet residential with small town vibe and local hotel brands and independent hotels in the area catering to visitors that want to be in the open and greener areas around Roma.  Check out these top rated reviewed hotels and inns here for availability and current prices.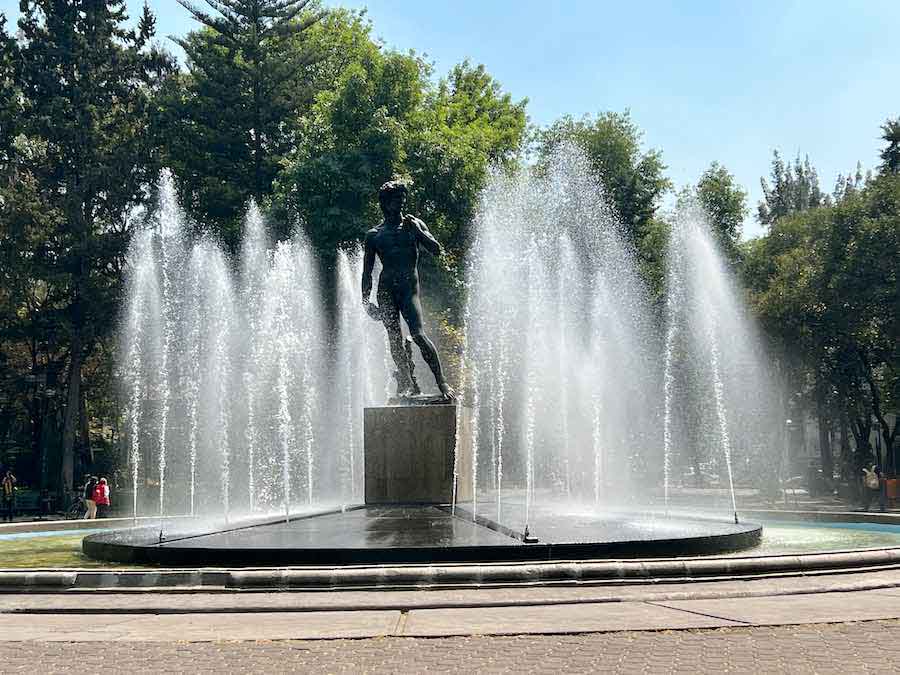 Roma Norte
One of the most fascinating neighborhoods in Mexico City is the bohemian enclave of colonia Roma Norte. Not only is it rich in culture but it's got a welcoming sense of community that's extraordinary given that the population of the metro area of Mexico City is a whopping 21.9 million.
Situated west of Mexico City's historic center, Roma Norte was established in the early 1900s and designed as a residential subdivision for the elite to escape the congestion of the downtown core. It features tree-lined streets and boulevards dotted with gracious mansions built in a Mexican-French fusion style known as Porfirian architecture.
Today, those pedestrian-friendly streets are perfect for strolling, stopping in cafes, bike riding and relaxing at one of its many parks. Perhaps the most famous of these parks is Plaza Rio de Janeiro, a tranquil green space south of the Glorieta de los Insurgentes roundabout.
At the heart of the plaza is a fountain with a replica of Michelangelo's "David" at its center. The park is ringed with ornate buildings, restaurants and coffee shops, most notably Cafe Toscano, an upscale cafe where you can while away a few hours people-watching and sipping espresso.
Just steps away is the impressive Baroque-style Parroquia de la Sagrada Familia (Church of the Holy Family) and the MODO Museo de Objeto, a collection of everyday objects from Mexican culture housed in an Art Nouveau building. When evening hits, dine at one of the neighborhood's acclaimed restaurants — such as Maximo Bistro, Madre Cafe, Lardo and Rosetta — and wrap up at Hotel Boutique Villa Condesa, set within a beautiful historic mansion.
Michelle with A Taste for Travel
Where to stay in Roma Norte
The area around Roma Norte is hip and fun with small hotel brands and independent hotels in the area catering to visitors that want to be in the open and greener areas around Roma.  Check out these top rated reviewed hotels and inns here for availability and current prices.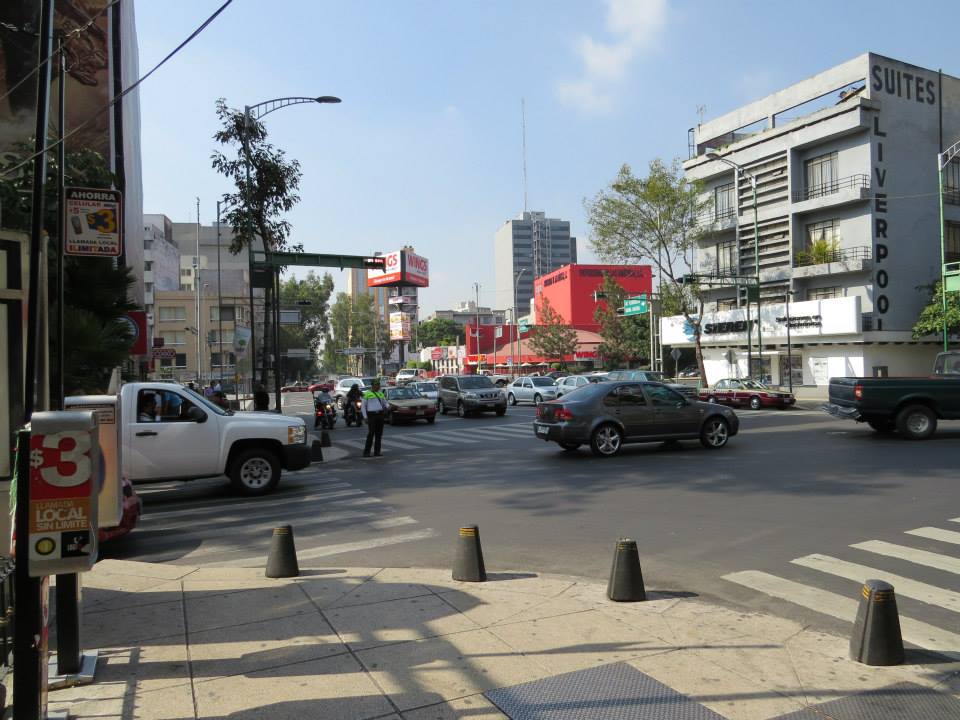 Zona Rosa
The gay area of Mexico city called Zona Rosa or "Pink Zone" is where the gay community is traditionally centered with shopping, nightlight, food venues and bars. The neighborhood is officially part of the Colonia Juárez colonia and is located just west of the historic center of the city.
The most LGBTQ+ friendly area in Mexico City, Zona Rosa is bustling with activity day time into night and is considered a safe neighborhood to explore and hang out with all the popular night clubs and bars in the city.
The Zona Rosa has also become more gentrified with a strong influence of the Korean community in the neighborhood.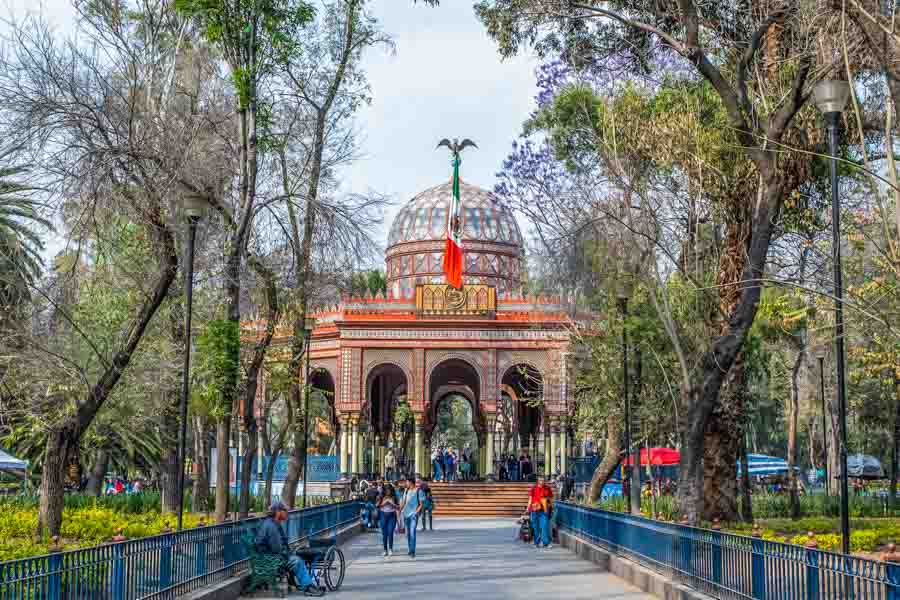 Santa Maria La Ribera
The old-school neighborhood of Santa Maria la Ribera may be the last of the un-gentrified neighborhoods around the center of Mexico City. A few blocks north of Paseo de la Reforma, it's somewhere between the history of the Centro Historico to its east and the sprawling luxury of Cuauhtemoc to its west. Santa Maria la Ribera seems blissfully unaware of the changes happening in other neighborhoods around it as many of the residents are older and maintain the small-town vibe of the few square blocks that La Ribera takes up. 
Most of the excitement centers around the Alameda de Santa Maria, the green space towards the center of the park where you will find the locals playing live music and dancing most evenings and Sunday afternoons. Families throw parties here, kids ride their bikes, and vendors sell tamales, pan dulces, and aguas frescas. The center point of the park is the Moorish-style Kiosko Morisco, an ornate bandstand of tiles and arches that was designed for the 1884 World's Fair held in New Orleans. 
Don't miss out on the barbacoa and mariachi music on a weekend at Restaurante La Oveja Negra Restaurante La Oveja Negra. La Tía is the place to head for Mexican breakfast classics like huevos rancheros and chilaquiles. Portions are huge and prices are not.
Like the residents, most of the hotels and apartments in the area remain a bit old. So it's best to stay in San Rafael or at the northern edges of Cuauhtemoc if you still want to enjoy these lesser visited neighborhoods and their lower prices while still staying somewhere nice. Hotel Carlota is particular cool with a rooftop pool and stylishly designed rooms.
Check out Laura's post on the Best rooftop bars in CDMX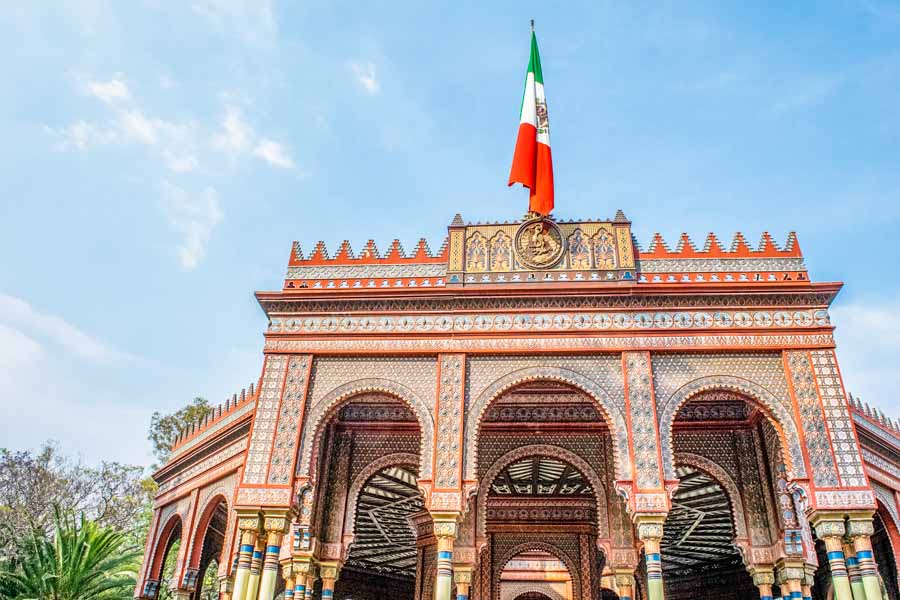 Where to stay in Santa Maria la Ribera
The area around Santa Maria la Ribera has many large hotel brands and independent hotels in the area catering to visitors that want to be in the open and greener areas around this colonia.  Check out these top rated reviewed hotels and inns here for availability and current prices.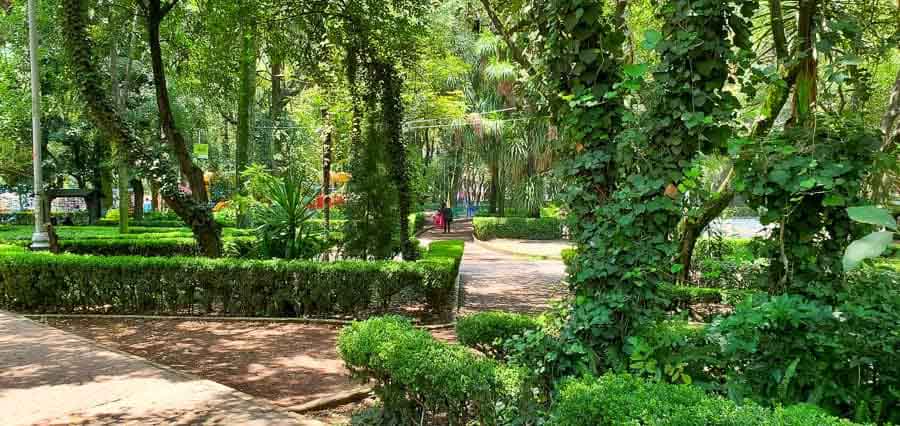 La Condesa
If you are looking for a hip, artsy neighborhood with fabulous restaurants and swoon-worthy tree-lined streets, look no further than Condesa.
La Condesa, located right between Roma and Chapultepec Park, is known for its wide avenues where walking paths and lush greenery make you feel as though you are walking through a vast park (even if you are just walking down to the corner market!).
You would be forgiven for confusing pictures of Condesa with Europe, as every street features art nouveau mansions and apartment buildings, and art deco fountains and sculptures abound. You can stop almost anywhere to get an Instagram-perfect photo of the fashionable homes and their jungle-like streets.
Condesa boasts some of the classiest nightlife you'll find in CDMX, as well as designer boutiques and high-end restaurants, including local breakfast favorite La Esquina del Chilaquil or the tapas mainstay Lardo. In Condesa, you are also walking distance to the greatest attraction in Mexico City, Chapultepec. But in case that is not enough nature for you, Condesa is dotted with several fabulous parks.
Condesa feels youthful, trendy, and lively, but is much quieter than neighboring Roma. If you would like to be walking distance to the excitement of Roma but without any of the nighttime noise, Condesa is a perfect balance. That is why it's the best neighborhood if you are visiting Mexico City with a baby or toddler.
La Condesa has many gorgeous and quirky boutique hotels, but a perennial favorite for many travelers is Condesa DF. This is considered to be the original boutique hotel of the city, and it retains a relaxed, upscale vibe today.
Dani Ward with Diapers in Paradise
Where to stay in Condesa
The area around Condesa has mostly independent inns and small hotels in the area catering to visitors that want to be in the quiet, upscale and green neighborhood.  Check out these top rated reviewed hotels and inns here for availability and current prices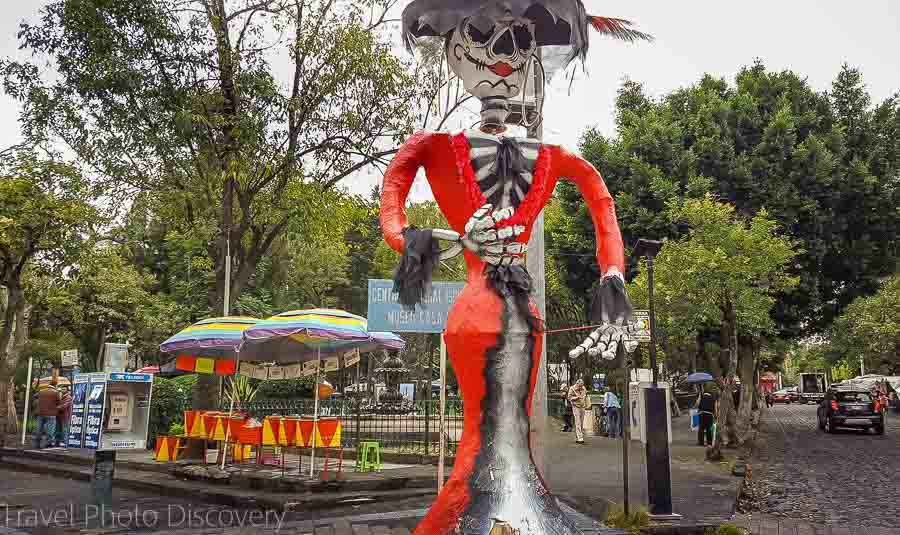 San Angel neighborhood
The San Angel neighborhood is quiet, artsy and charming. Located in the southwest in Álvaro Obregón borough, San Miguel used to be a rural part of the southwest part of the city with a beautiful square area called Plaza San Jacinto. The area is lined with cobblestone streets, beautiful colonial homes and gardens and wonderful boutique stores, art galleries and many fine dining venues. The popular thing to do here is the Saturday art market where the square and areas of the neighborhood are filled with many art street vendors selling hand made crafts, art, jewelry and other decorative home furnishings and accessories. The areas restaurants are bustling and colorful on art days here.
Other places to visit in the area includes the 17th-century El Carmen monastery is now a major museum and the studio of Diego Rivera and Frida Kahlo at Museo Casa Estudio. There are many beautiful churches also worth exploring in the neighborhood including Parroquia de San Jacinto with its famous green gardens and the monastery of Templo y Ex-Convento del Carmen with its huge garden and fruit orchard now a living museum to visit.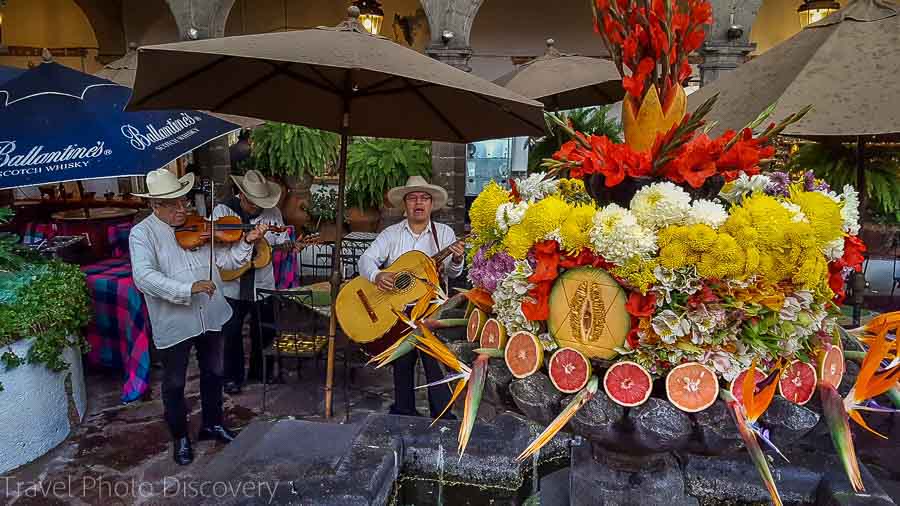 Where to stay in San Angel
The area around San Angel has mostly independent inns and small hotels in the area catering to visitors that want to be in the artsy and colonial neighborhood.  Check out these top rated reviewed hotels and inns here for availability and current prices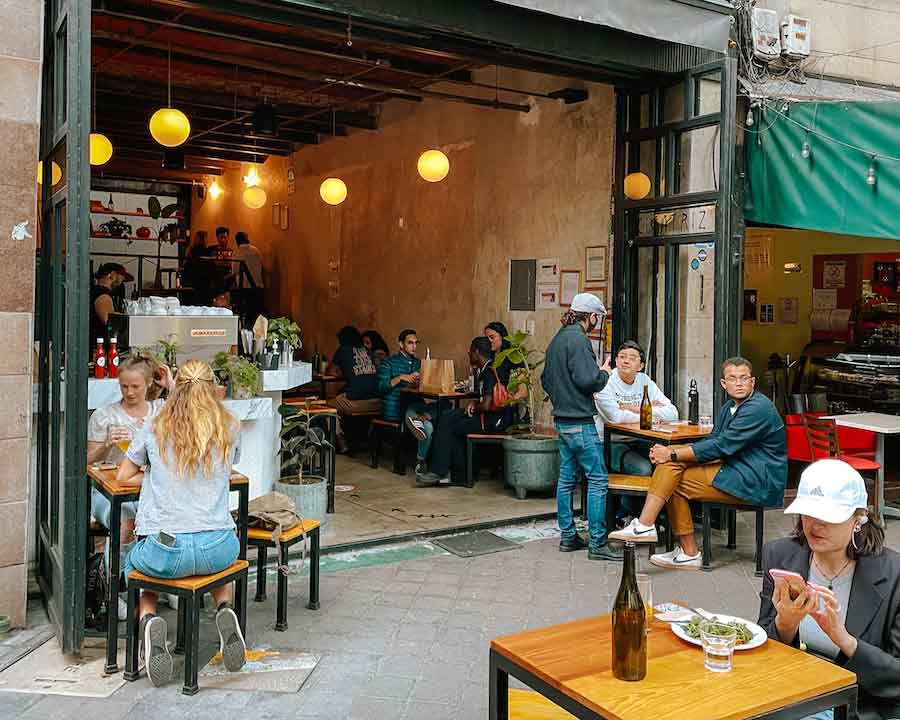 Juarez
Walk north of Roma Notre across busy Chapultepec Ave to enter Juarez, an up-and-coming neighbourhood that is becoming one of the hottest areas in the city. Juarez is known for its creative crowd, design studios, concept stores, hip bars and buzzing eateries.
Similar to Roma, Juarez used to be an affluent area in the early 20th century, however its wealthy residents moved to more appealing neighborhoods. This paved the way for artistic and bohemian types to move in. Over time, the abandoned French-Colonial mansions have turned into unique spaces, creating the fashionable atmosphere you see today. You don't want to miss adding this fun neighbourhood to your Mexico City itinerary.
For brunch, sit outside at Cafe Nin, the newest spot from acclaimed Mexican chef, Elena Reygadas of Rosetta. The chic cafe is located on a quiet street and serves excellent pastries.
Shop at CIHUAH and the Carla Fernadez flagship store for contemporary pieces with a mix of traditional Mexican design. Next, make your way over to Bazaar Fusion, a two-story market in a 20th century house featuring local products from Mexican designers.
For dinner, snag an outdoor table at the funky Cicatriz eatery that opens up onto a plaza. It's a great spot for people watching and sipping cocktails. Keep the party going at Xaman Bar for innovative cocktails made with indigenous ingredients, like wild herbs. The dimly-lit space with upbeat electronic music is a fun way to end the night.
Stay nearby in Roma Notre at La Valise, a design-forward hotel in a mansion with custom Mexican furnishings. It's only a 10 minute walk from Juarez.
Where to stay in Juarez
The up and coming neighborhood around Juarez has mostly independent inns and small hotels in the area catering to visitors that want to be in the artsy and hip neighborhood.  Check out these top rated reviewed hotels and inns here for availability and current prices
Check out my other posts on visiting Mexico City
Visit to Mexico City with Tours by Locals
Tours by locals visiting Mexico City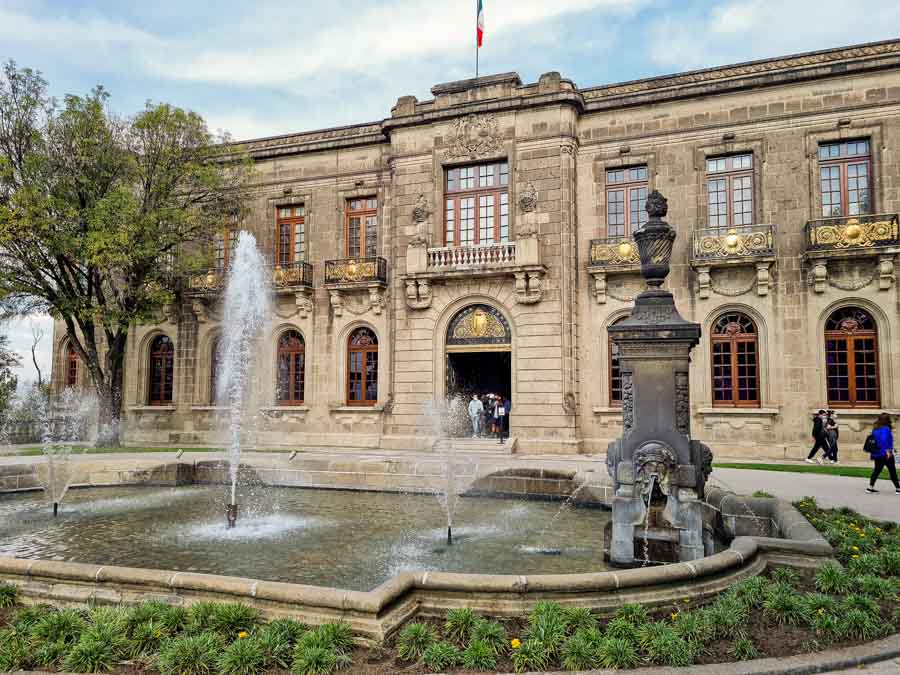 Conclusion to Mexico City Neighborhoods
Mexico city is huge and always changing and it's colorful and beautiful Colonias or neighborhoods are constantly evolving and creating so many fun and fascinating places to explore, eat, shop and wander around the many neighborhoods of the city. Hope that this post has been helpful to planning your visit to the city and if so, please do share it with any of the social media channels and buttons located below.
Disclosure – some of the links above are to affiliate sites that are either reviews or recommendations if you book helps to keep our site running at no additional cost to you. We appreciate your supporting our website meanwhile.