Places to enjoy San Francisco during the spring time (updated 2023)
It's always amazing to visit San Francisco any time of the year, but springtime in the city is definitely when the city starts to open up and unfold all its delightful layers. Each district seems to bustle with more activity and people enjoying the springtime weather, being outdoors and checking out the local scene or just spending some time outdoors.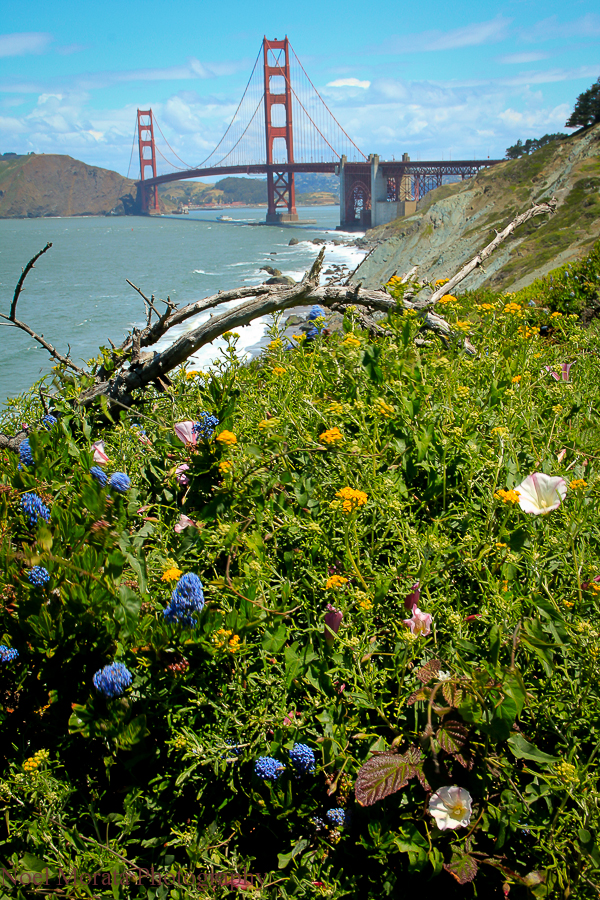 Springtime in the city is a great time to explore outdoors and do some do some of these best hikes around San Francisco. The nice thing about San Francisco is all the open spaces around the city including the coastal areas that have been preserved for everyone to enjoy and be outdoors hiking, biking or doing any adventure activity. Whether you want to explore some of the places outside with easy day trips from San Francisco or more popular attractions in town, there's plenty to keep you busy.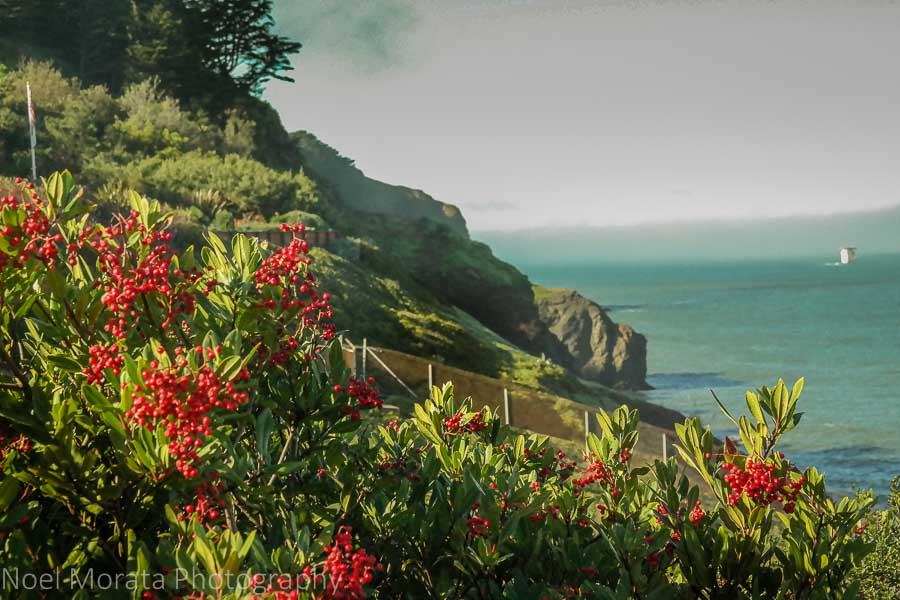 Let's explore the outdoors around San Francisco
Enjoying nature and the outdoors in San Francisco is easily accessible with the many parks, trails and public venues around the city.  Golden Gate park offers a multitude well-known attractions like the Conservatory of flowers, the arboretum, Japanese tea garden and local museums including the De Young and California Academy of Sciences. There are many areas within the park for recreation and sporting activities, along with trails and bike paths leading all the way to Ocean beach.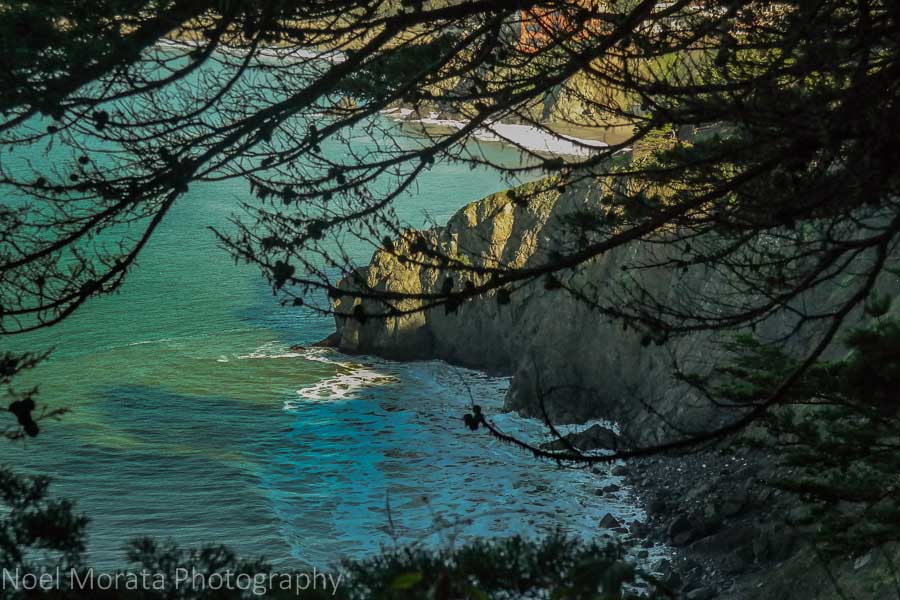 Hiking along the coastal trails at Lands End and China Beach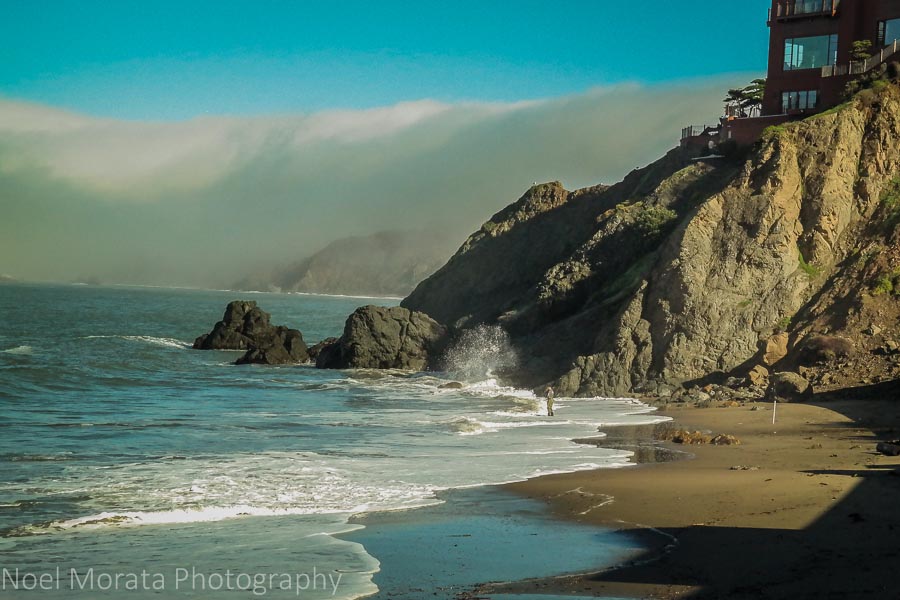 Golden Gate Park Recreation Area
As part of the Golden Gate National park system, the area starting from Lands End connects all the way to the Golden Gate bridge with trails, green belts, beaches and a golf course.  The public beaches and coves are all connected by well maintained trails including China beach, Baker beach, and Marshall beach (walking directly on the beach along the shoreline leads directly underneath the Golden Gate bridge and Fort Baker).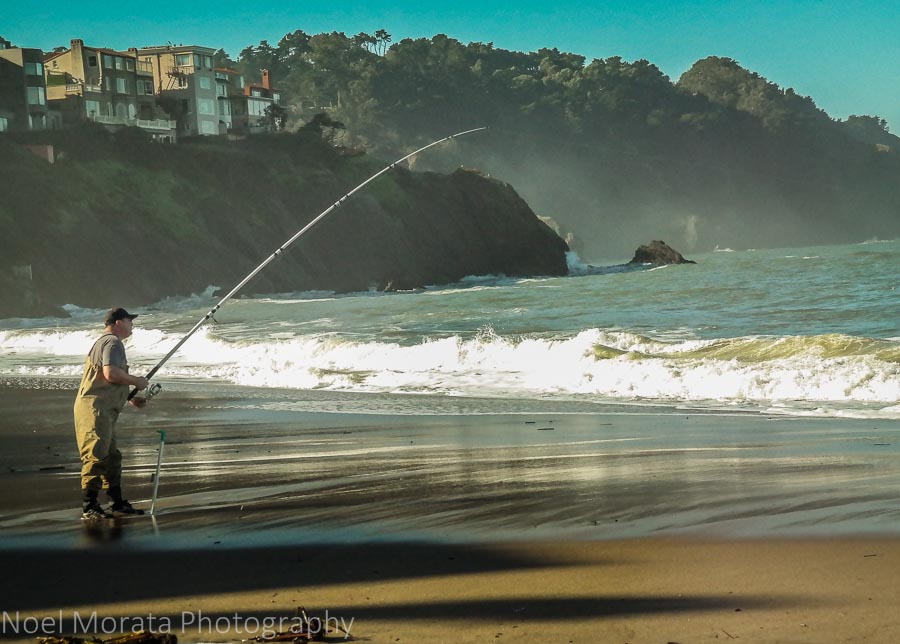 Enjoying a day out at Baker Beach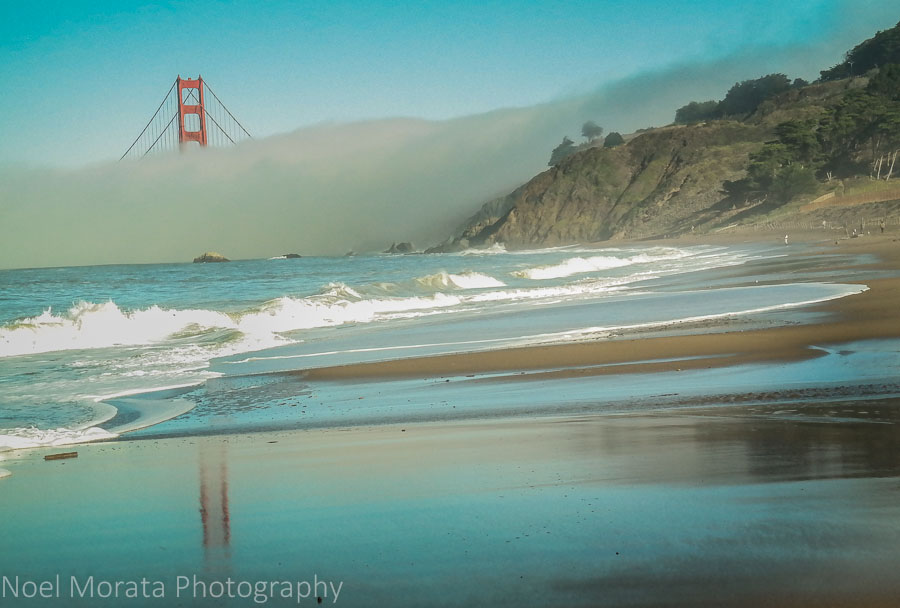 Visit the Presidio area of San Francisco
From the Golden Gate,  there are more green belts, parks and trails covering the Presidio (another national park and monument) and along the bay front at Crissy fields, the marina district and down to Fisherman's Wharf. Its amazing in such a condense and packed urban metropolis, San Francisco has successfully save some of it's best views and public parks and green belt areas for the public to enjoy.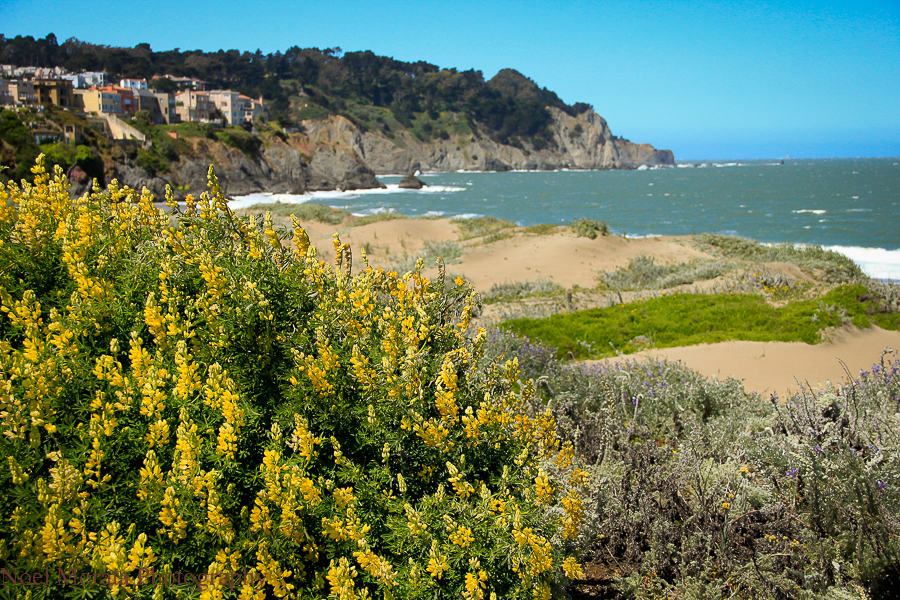 Visiting San Francisco – a riot of blooms
It's not surprising that springtime along these open areas are bursting with color and abundant plantings of native flora and flowers. Vivid blooms of yellow and blue lupines, native orange poppies and the various blue shades of Ceanothus, a native California lilac fill the coastal areas, dunes and beaches.  Careful planting and maintenance with the various conservancy groups and the Golden Gate Park system has ensured that these areas are well cared for and they hope to revert the area back to its original landscape prior to development.
Along the trail head leading to Baker beach, I bumped into a group of local volunteers maintaining the area and  diligently planting a new bed with seedlings. Eventually this area will develop into a larger patch of sandy dunes covered with local flowers and ground cover, so the dunes are well-preserved and lovingly cared for with these volunteer groups.
It's these ongoing projects around the bay trails that volunteers lovingly tend to with no rewards outside of contributing to nature's beauty, for all to enjoy these fantastic open areas preserved around the city.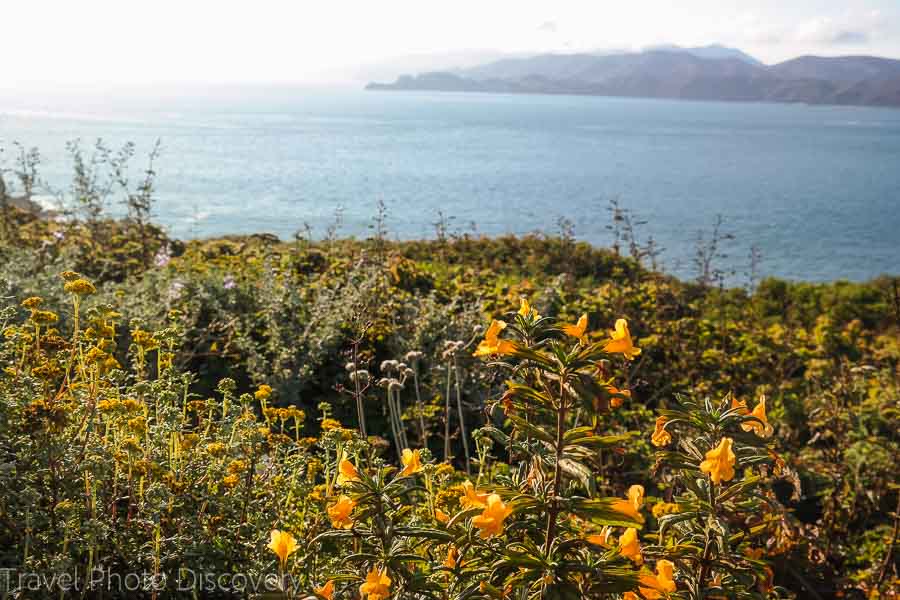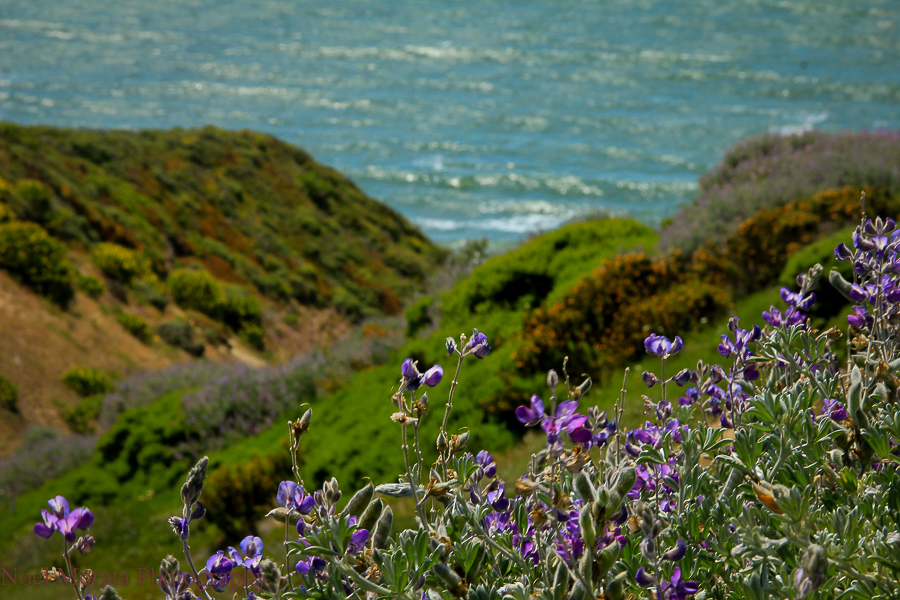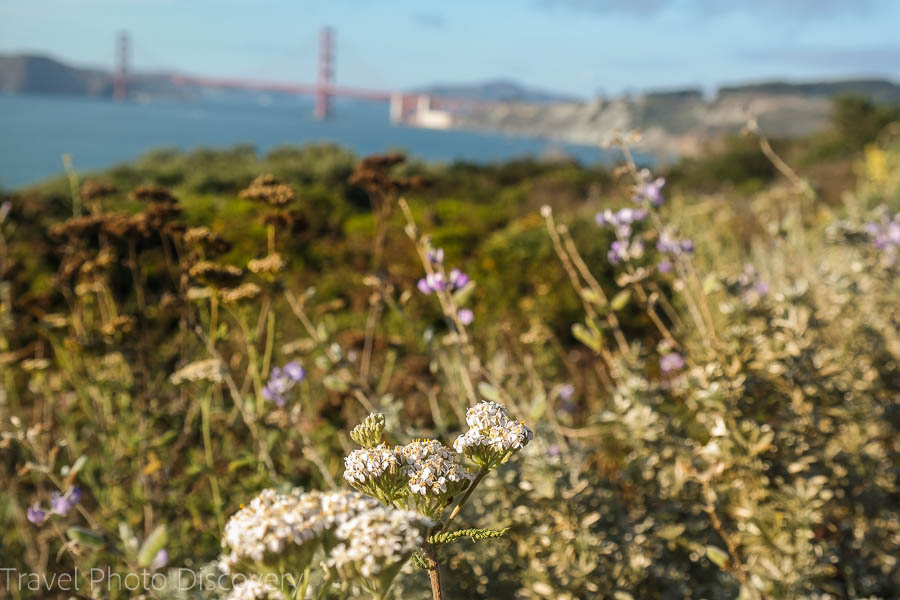 In San Francisco must see the outdoors and nature
It's so nice to spend some quiet time and visit a part of the city that is still connected to nature. It doesn't take too far to actually see and enjoy nature in this large and urban metropolis. Open spaces and parks are a natural extension of the California lifestyle outdoors, and recreation and sports activities are a year-round activity.
San Francisco in springtime is when the weather is pleasant, and everyone wants to be outdoors around many of the parks and trails round the city.  Taking some time to seeing the natural beauty around San Francisco and its parks and recreation are a nice way to spend the day outdoors outside of the typical tourist attractions available in the city.
To visit the various areas of the Golden Gate Recreation Area, you can visit their website at http://www.nps.gov/goga/index.htm
To visit the various sites around the Presidio at San Francisco, you can visit their website at http://www.nps.gov/prsf/index.htm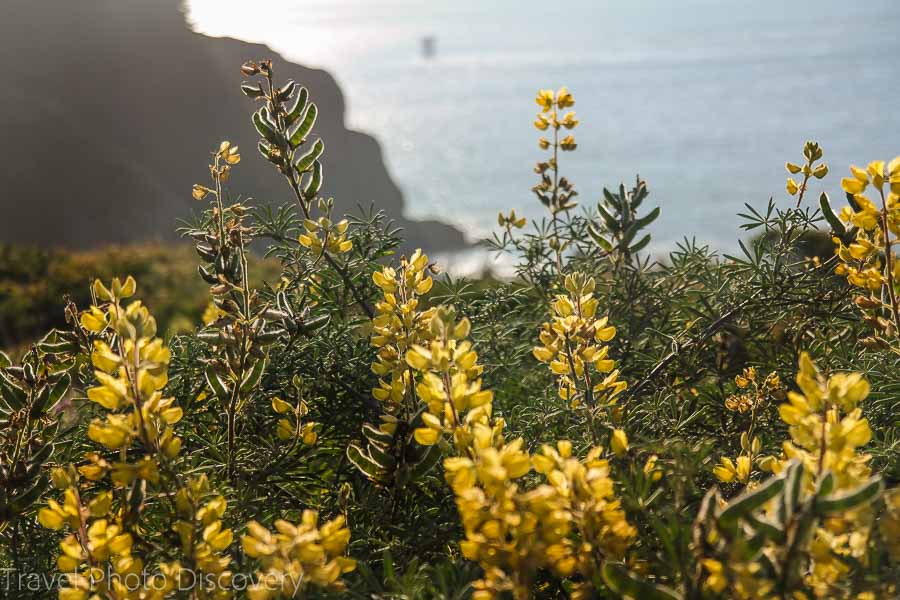 If you enjoyed this post, check out my other San Francisco posts below
Visiting the new SF Moma – San Francisco Museum of Modern Art
Fantastic places to eat in San Francisco
San Francisco views from above
San Francisco Mission district food tour
San Francisco North Beach food tour
The cool stairs of San Francisco
San Francisco – best views to take a picture
Now's your turn
Did you have any fun outdoor venues and springtime experiences in San Francisco? Please share them in the comments section below.
Thanks for checking out the blog today and finding out about San Francisco in springtime, hopefully you enjoy your San Francisco travel and experience some of these cool and local things to do in the city.
Have you done anything else cool or unusual in San Francisco? Please share it with us in the comments below.