San Francisco Museum of Modern Art – SFMoma
This has been a long time in the making and the new San Francisco Museum of Modern Art or SF Moma in short is a fantastic addition to the museum scene in San Francisco. Touted as the largest Modern art museum in the United States, the new SF Moma increases the exhibit space by over four times its original size. The new space is enormous and showcases many of the museum's permanent collections and a series of rotating art shows.
SF Moma video highlights
I spent the day at SF Moma, enjoying the exhibits and creating a video about the experience. My take was more in terms of experiencing the exhibits with fresh eyes and a bit of humor with many of the exhibits which were in need of interaction and observation. Almost irreverent in our approach, we played and saw the exhibits in a different way and enjoyed our visit.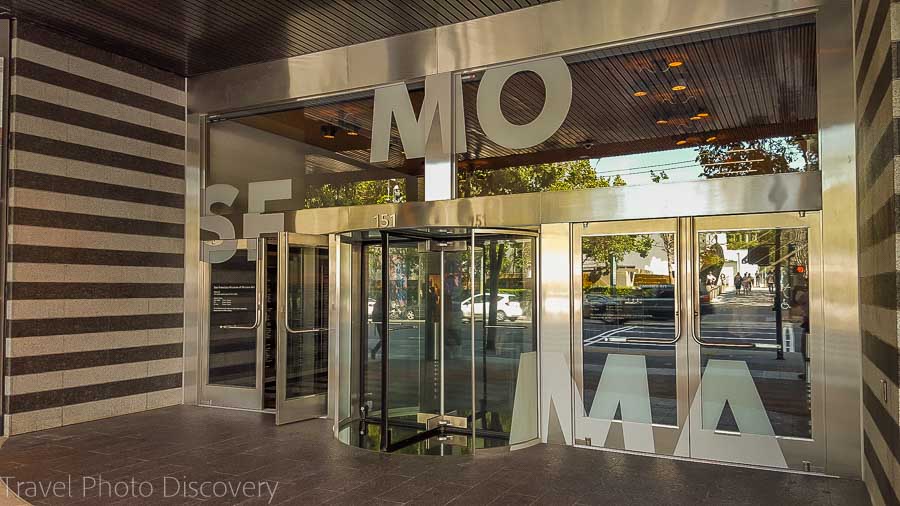 Main entry and staircase to SF Moma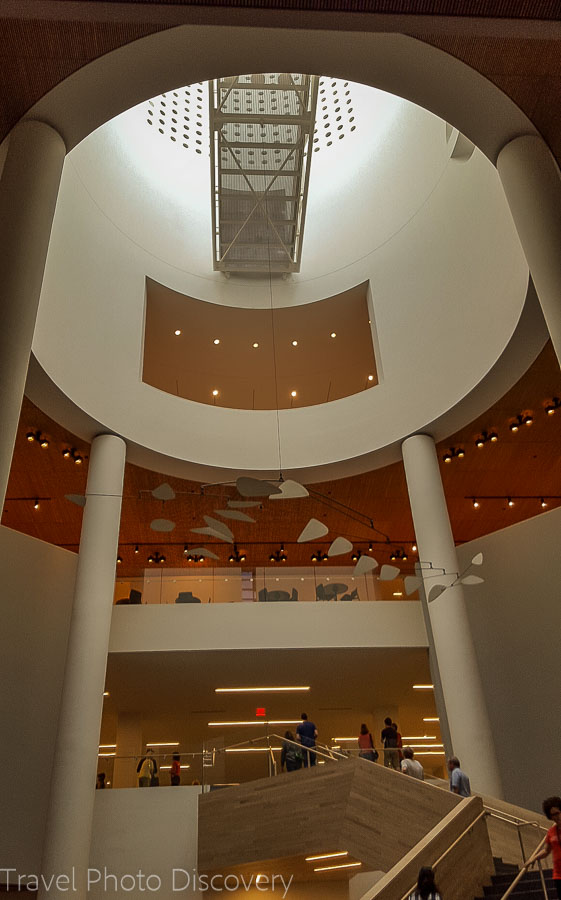 Richard Serra's gigantic Sequence at the main entrance
Enormous art installations at SF Moma
One of the first installations placed at SF Moma is by native son Richard Serra with his piece called Sequence. This monumental steel sculpture located in the entrance area of the new wing is gigantic and draws you in to it's rusted steel walls of interconnected rings that you can explore from one central ring leading into the other. It's a fantastic piece and I had fun with my friend Kyna taking photographs and using the beautiful lines and light to play with and capture a fashion type shoot below.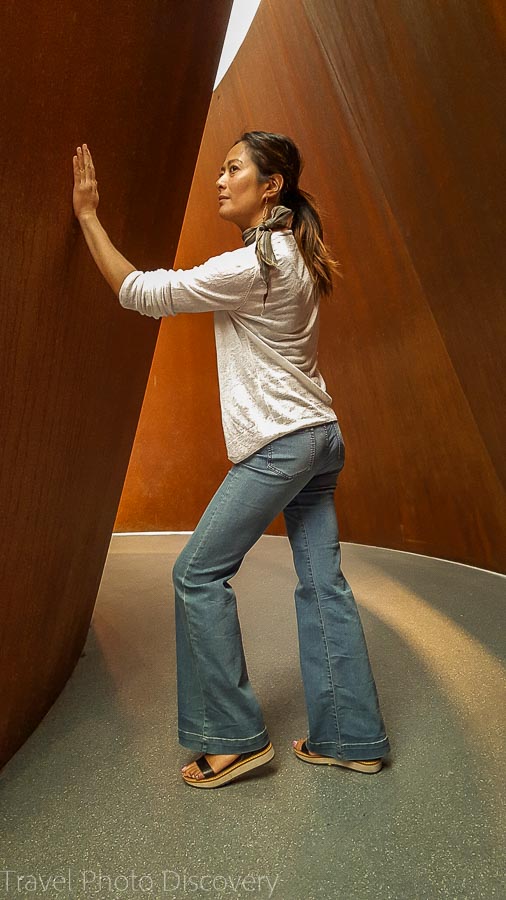 Capturing beautiful light and curves at Sequence installation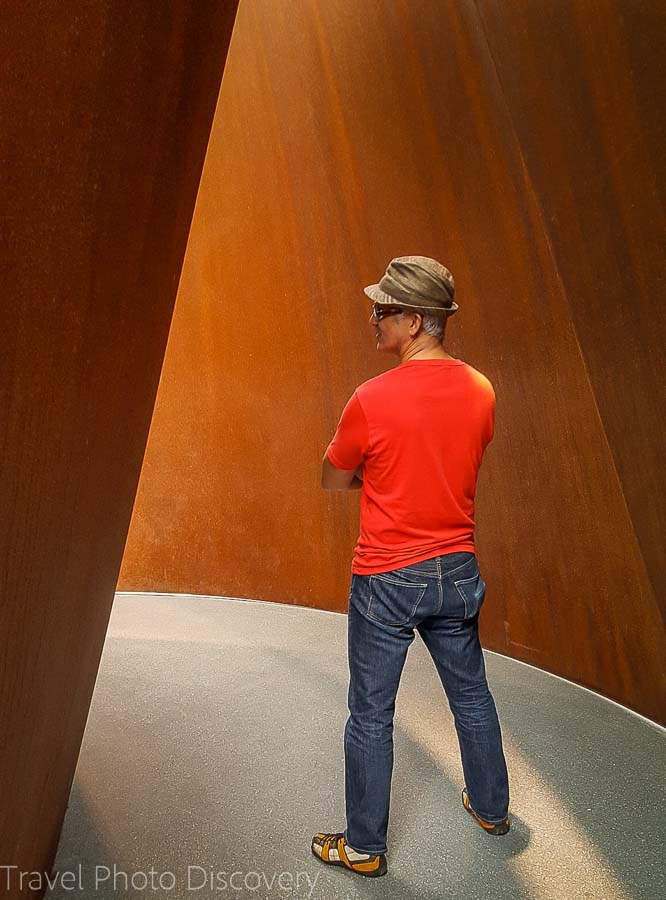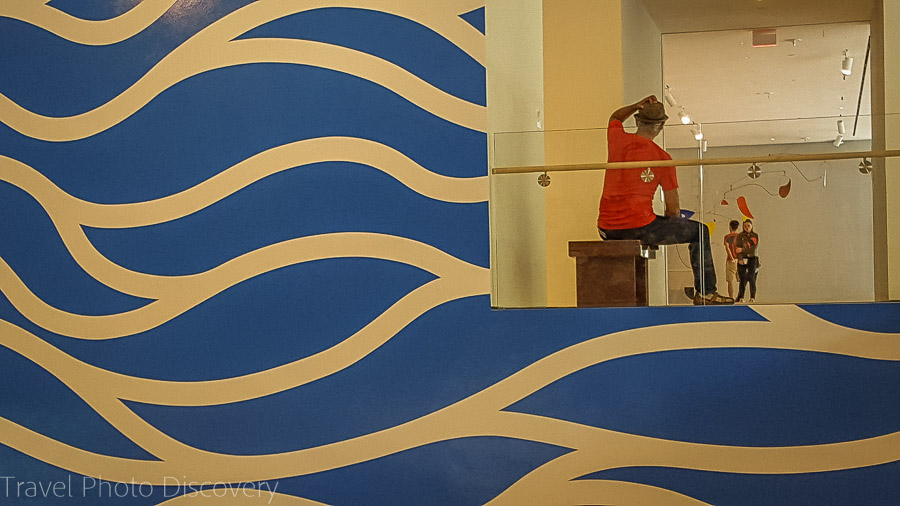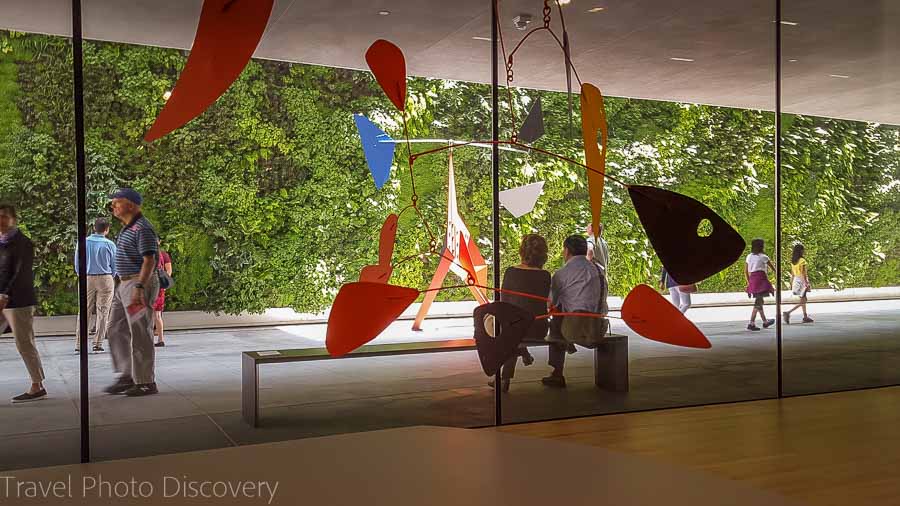 Calder's on display at SF Moma
In a bright gallery with plenty of glass panels looking out into a wall of green in a living wall, the Calder exhibit and displays are handsomely arranged and spaced out well. It's easy to walk around the many sculptures, while they twirl and create these fascinating floating motions from the slight wind coming from the outside and gently moving them in kinetic fashion.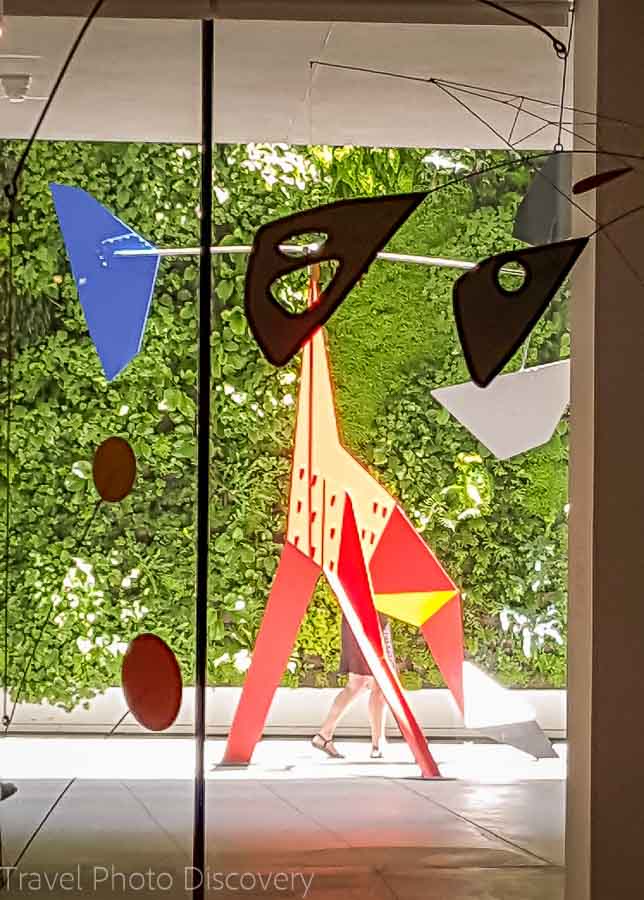 The Living Wall
The living plant wall facing the Calder gallery is huge and draws you in to check out all the textural foliage and interesting layered effects from all the unusual plant materials. Of course, it is a perfect spot to take selfies with all these beautiful greens and patterns – the effect is impressive with this Living Wall, the largest of its kind in the United States with over 19,000 + plants from over 37 different species. It is breathtaking to see this wall of green and take a nice break from all the visual stimulus inside. When you are ready to get back in, there's over seven floors of artwork to explore in the new wing, quite a feat even if you are a die hard modern art fan.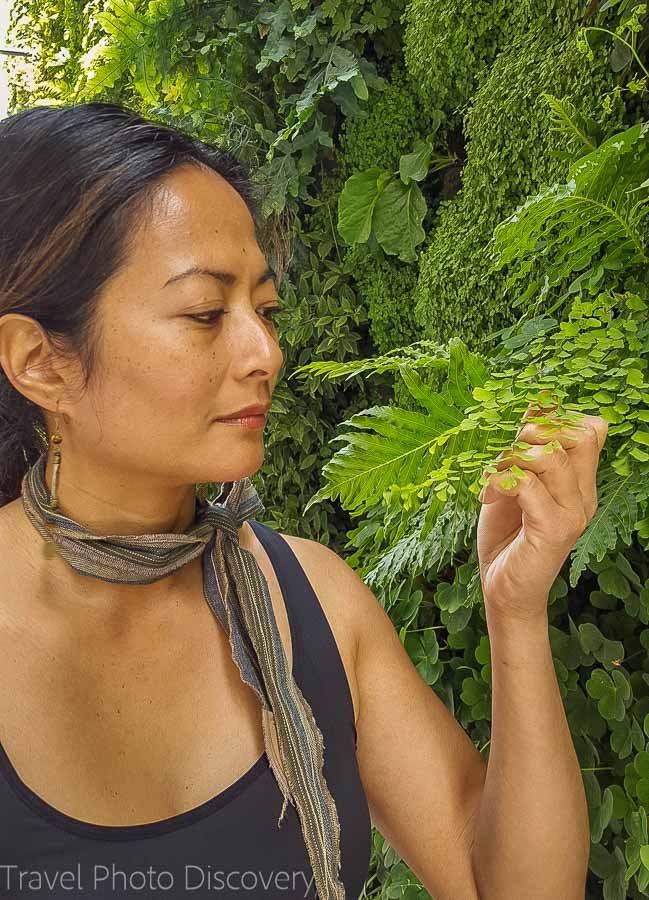 Fronting the Living Wall is the exterior shell of the new wing, in undulating wave forms made of composite materials and adding a sculptural presence to the façade. This rippling façade creates interesting patterns and changing shadows from the shifting effect of sun moving through the building throughout the day – it's a perfect exterior for such a grand museum.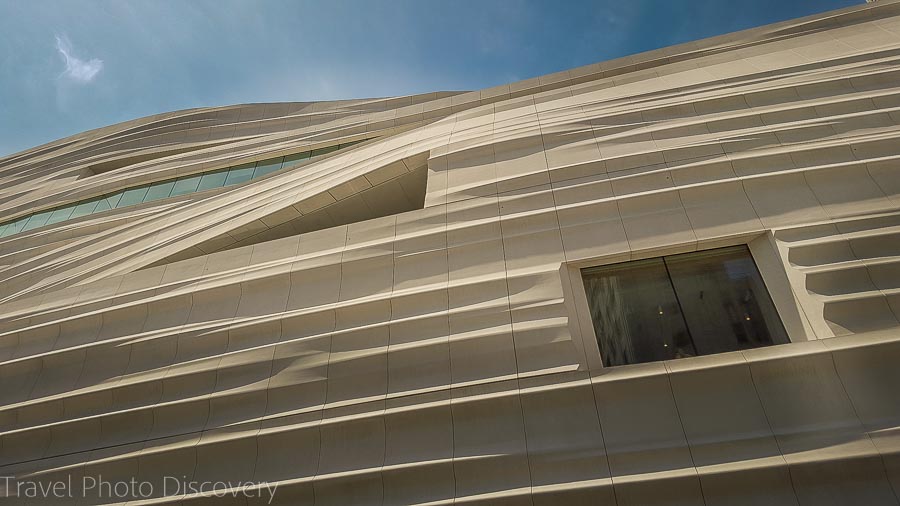 Exhibits at SF Moma
With over 7 floors of exhibit space in the new wing, there's plenty of spacious galleries to display works from the permanent collection and revolving shows that SF Moma is hosting. Covering contemporary art from the modern era to present times, the various collections at SF Moma are expansive and offer large galleries with breathing space for most of the museum to showcase their permanent collection and rotating exhibits. Here are a few more exhibits that drew my attention when walking through the different galleries.
For those visitors not well versed on modern American art, you can join a docent lead tour depending on your interest in specific media current exhibits, or a general tour of the museum. You can check out the tour schedule and current shows here for more information.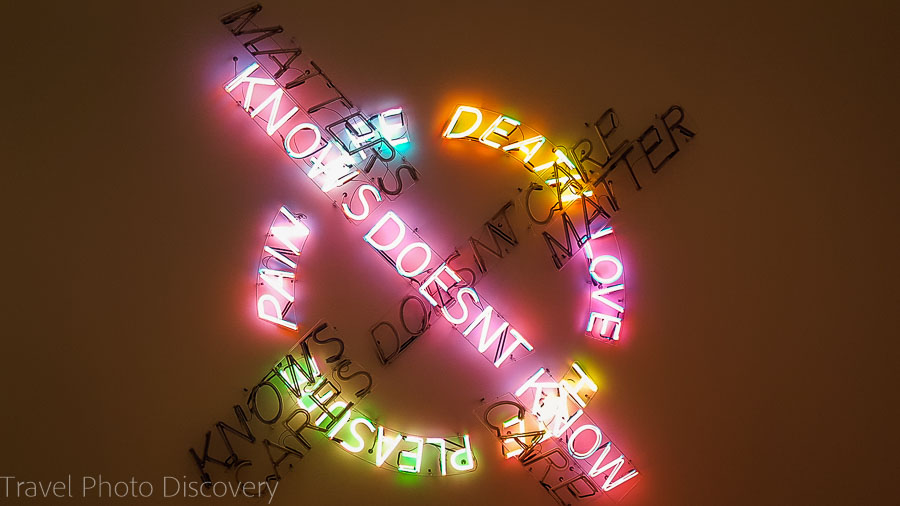 Here's a huge blow up photograph of a super store filled with snacks (would you consider this art?)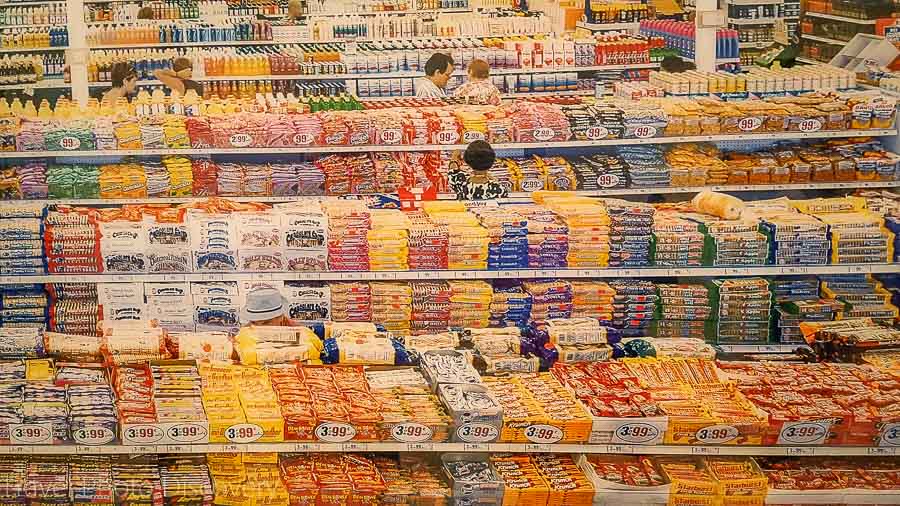 Just blending into the surroundings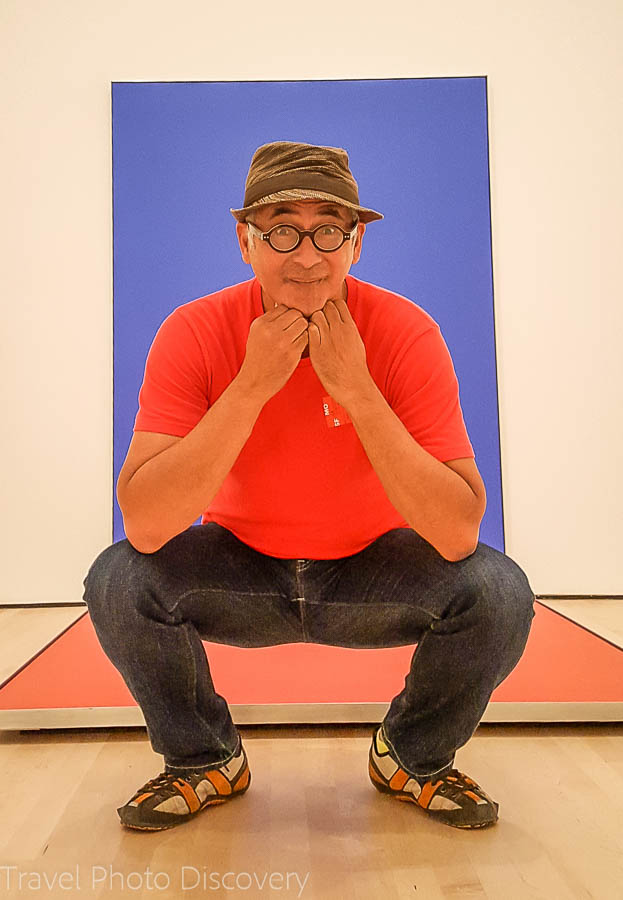 Kyna is getting her 'Flash dance moves' on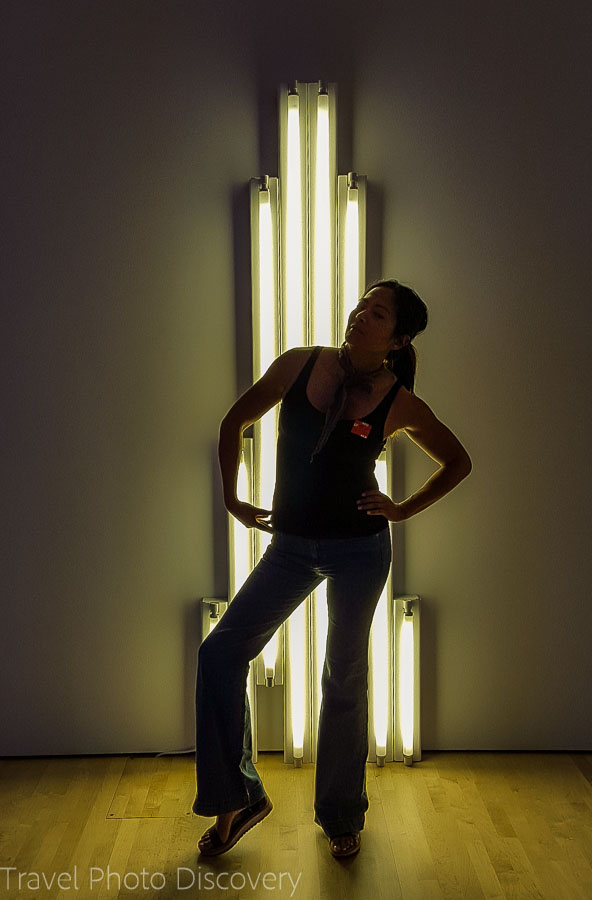 While I have a conversation with the police officer
Unfortunately he is not real and a life-like version with amazing skin and hair, it freaked out everyone, but I was the only one taking a photograph with my new buddy in blue.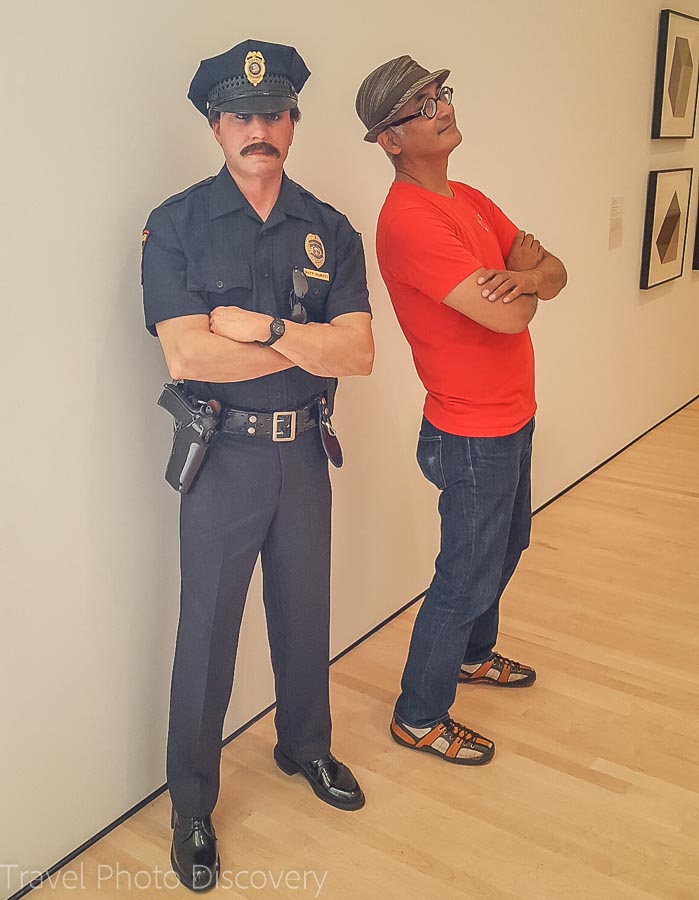 I'm totally digging the color scheme in this exhibit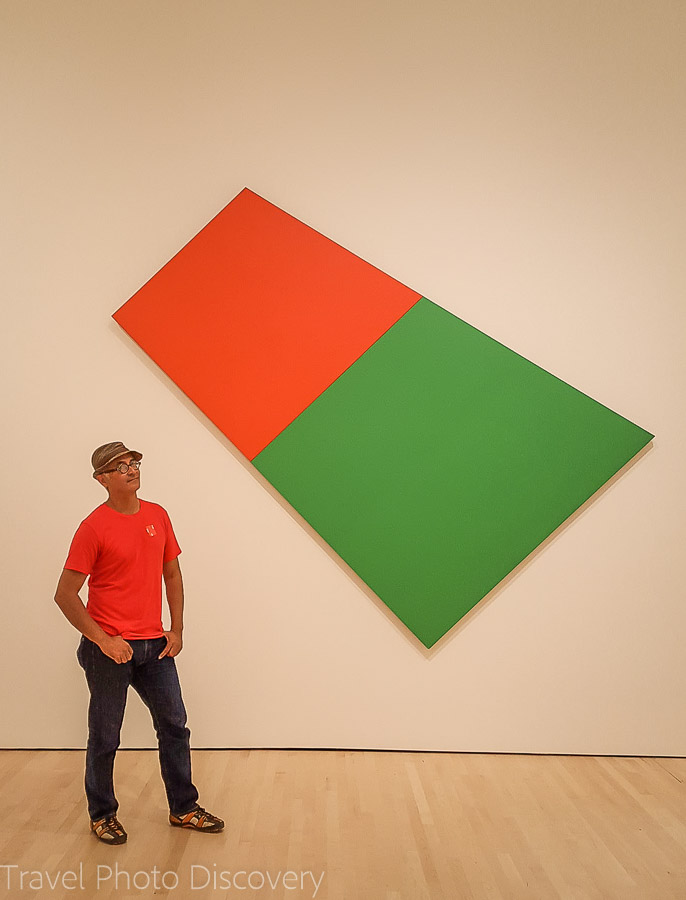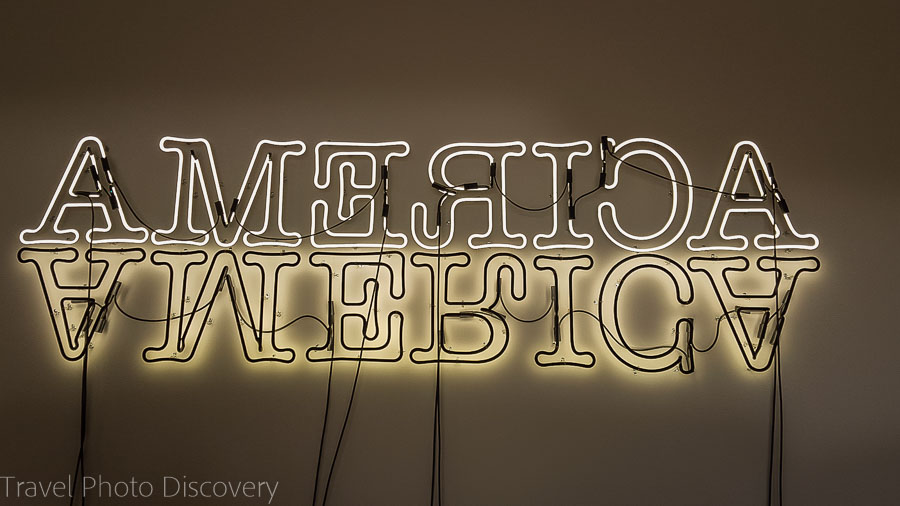 If you go to SF Moma
151 Third Street
San Francisco, CA 94103
Hours – 10am – 6pm everyday, until 9pm on Thursday
Prices – Adults $25, 65+ $22, 19 – 24yrs $19, Under 18 yrs free
You can order tickets online to get your time slot for entry to the museum
You can check out the SF Moma website here for more details and a calendar of monthly events.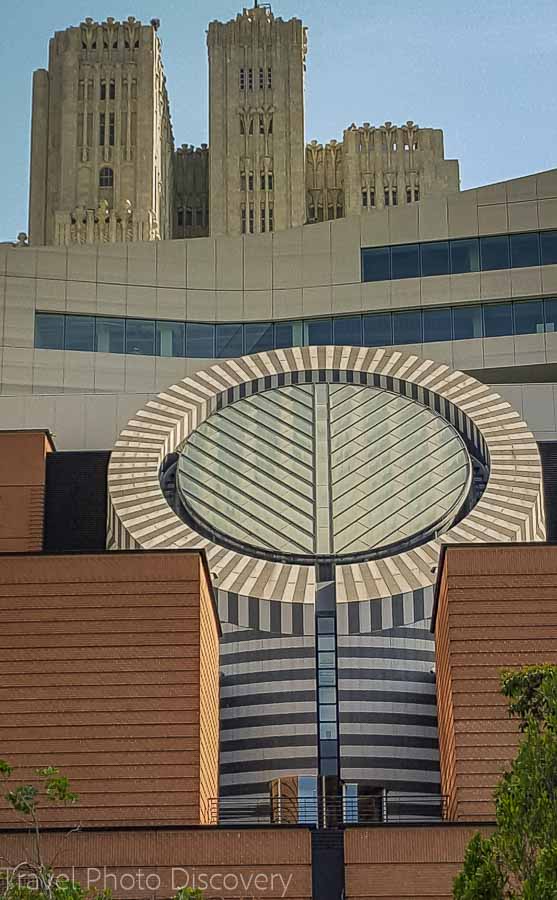 If you enjoyed this post, please do check out these additional posts on visiting San Francisco
San Francisco views from above
Cool graffiti at Clarion Alley
Exploring North Beach and the Greenwich steps
20 quirky and fun places to explore in San Francisco
Best views to photograph in San Francisco
Places to eat in San Francisco
Thanks for visiting today and checking out this post on San Francisco Museum of Modern Art – SFMoma, hopefully you will be get to explore the museum when you are visiting San Francisco. If you enjoyed the images and post, could you please share it with any of the social media buttons located around the post.
If you like what you see, come and check out my other social media channels for more updates, including Instagram, Pinterest and Twitter