Top things to do around Phoenix (fun, quirky and really cool things to do in city or road trip)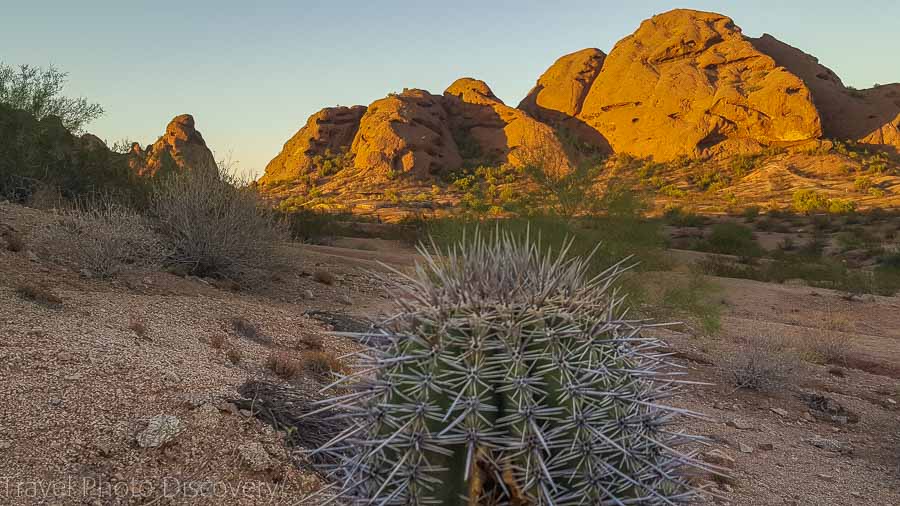 There are so many fantastic places to explore around Phoenix and areas just outside the city limits or a short road trip away. Phoenix is such a dynamic and ever-changing place but still retains a lot of cultural and historic places, fascinating neighborhoods to explore and one-of-a-kind attractions to visit and explore. Check out some of the top things to do around Phoenix below for inspiration and planning some of your own adventures in visiting around the city.
There are so many fun things to do around Phoenix like visiting unique architectural places, top notch museums, desert botanical gardens, resorts and spas to being outdoors and exploring some amazing parks and fantastic landscapes.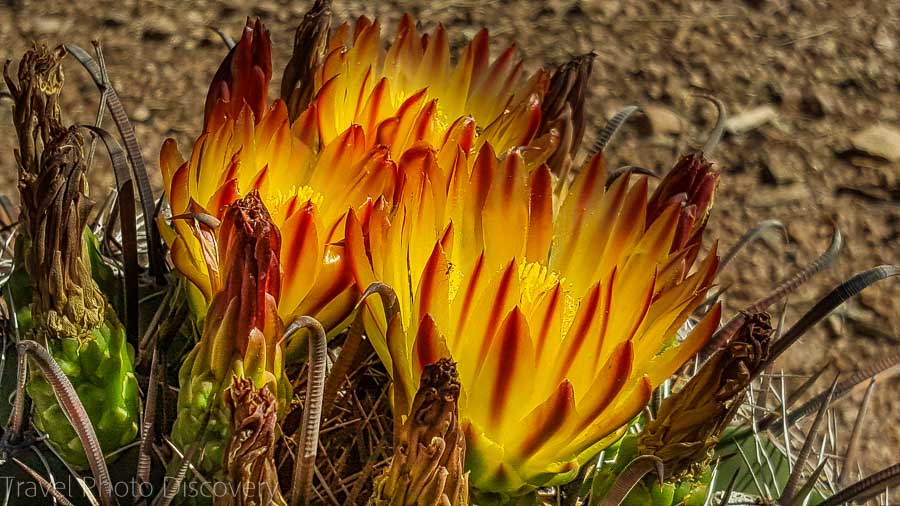 Best time to visit Phoenix
The early spring time and shoulder season are more mild and easier to enjoy the outdoor temperatures and outdoor living. The time frame from June to September tends to be extremely hot includes monsoon season which brings more humidity one has to live through in this area of extremes. So, visiting from October through April and months of late September or May tends to be more mild and pleasant in the area and spending sometime to explore the attractions and landscapes around the city.
Explore the Top things to do around the Phoenix metropolis right now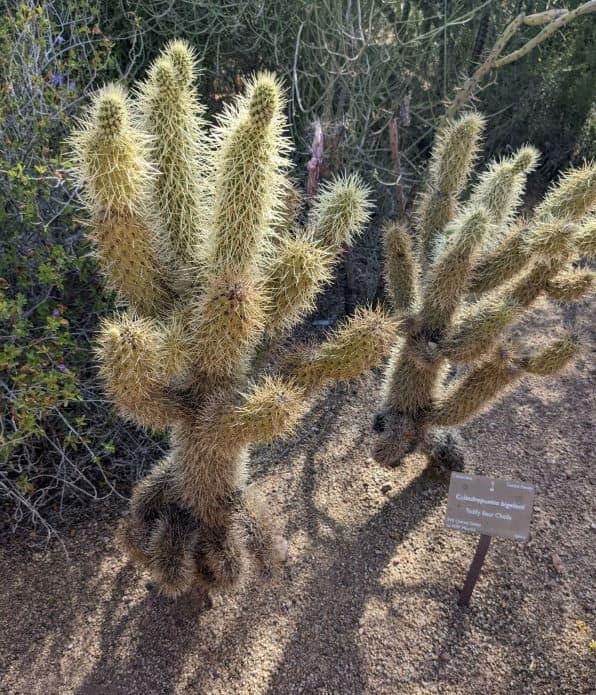 Desert Botanical Garden
A visit to the Desert Botanical Garden is a real insight to enjoying this fantastic outdoor space and gardens. This expansive botanical garden is broken up into many different garden areas and rooms that you can visit and fantastic home idea gardens you can incorporate more arid plantings, hardscaping and just enjoying the cactus and succulent collections here. The over 140-acre garden houses over 50,000 plants in their collections and is spectacular to explore along with excellent art and sculpture, signage and interactive displays and many fun places to explore.
Desert Botanical Garden
Desert Botanical Garden is located in Papago Park, east of Interstate 202 in Phoenix, AZ. You can make this a full day of exploring by hiking one of several easy trails of Papago Park before (go at sun up), or add the zoo.Around 2.1 miles if you do all 5 loop trails.
Helpful tips:
● Make reservations online before arriving.
● Come early, not only will it be the coolest part of the day, there will be fewer people.
● Bring a water bottle, hat, and sunblock. Water stations are located around the park to
refill water bottles. You will also find several clean restrooms.
● If you want to see cactus in bloom, come in early spring.
● The gardens are fully accessible by wheelchair and stroller. Most of the five paths are
wide and constructed of concrete, but a few are hard-packed dirt. Both wheelchairs and
strollers can be rented.
● If you want to see the Butterfly Exhibit, head there first or expect to wait in line for an
hour or more.
● Plan to spend 2-3 hours in the park.
● Don't touch the cactus, especially the "Jumping" Teddy Beach Cholla.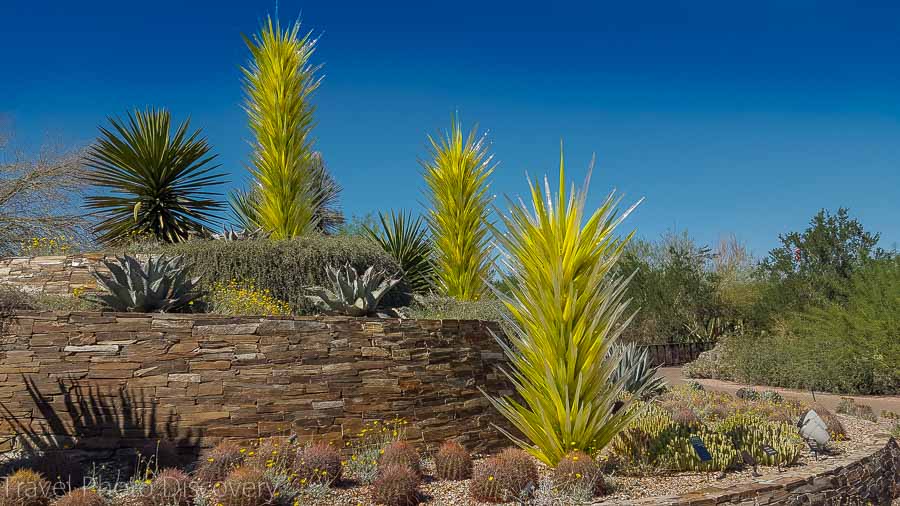 What's cool about the Botanical Garden in Phoenix? In one location you can see over 50,000 native plants that live in the Desert Southwest and Sonoran Desert, plus you may see animals in their natural habitat too! Cactus blooms in early spring, showing off hues of bright orange,
yellow, white, pink, and red. Make sure to look closely if you haven't seen these plants before. I love all the textures. Glance up and see the birds living in the huge cactuses, who are not bothered by the spikes,spines, and thorns. Finally, make sure to look for the Crested Saguaro, it is very impressive. If you can't find it, ask one of the volunteers to point it out. Children and adults will enjoy the Cactus Kids Club, much like the Junior Ranger Program at the National Parks.
No matter if you are just visiting the Phoenix area or live nearby, Desert Botanical Garden is a great way to get familiar with the sometimes odd plants that call the area home. After you finish exploring, head over to Defalco's Italian Deli and Grocery. Tasty Italian food with.
Kristina with Gallivanting Souls
Hole in the Rock at Papago Park
This impressive park has stunning desert scape to hike through and explore. The iconic rock formation with the large opening in the middle nicknamed the Hole in the Rock makes the perfect IG photo moment to explore and capture some cool images or selfies if you like. The gorgeous red rock formations are striking late in the afternoon if you visit and want to hike through this spectacular landscape around the park grounds. This is also very close to the Desert Botanical Garden so you can visit both in one close area.
Noel with The Mature Traveler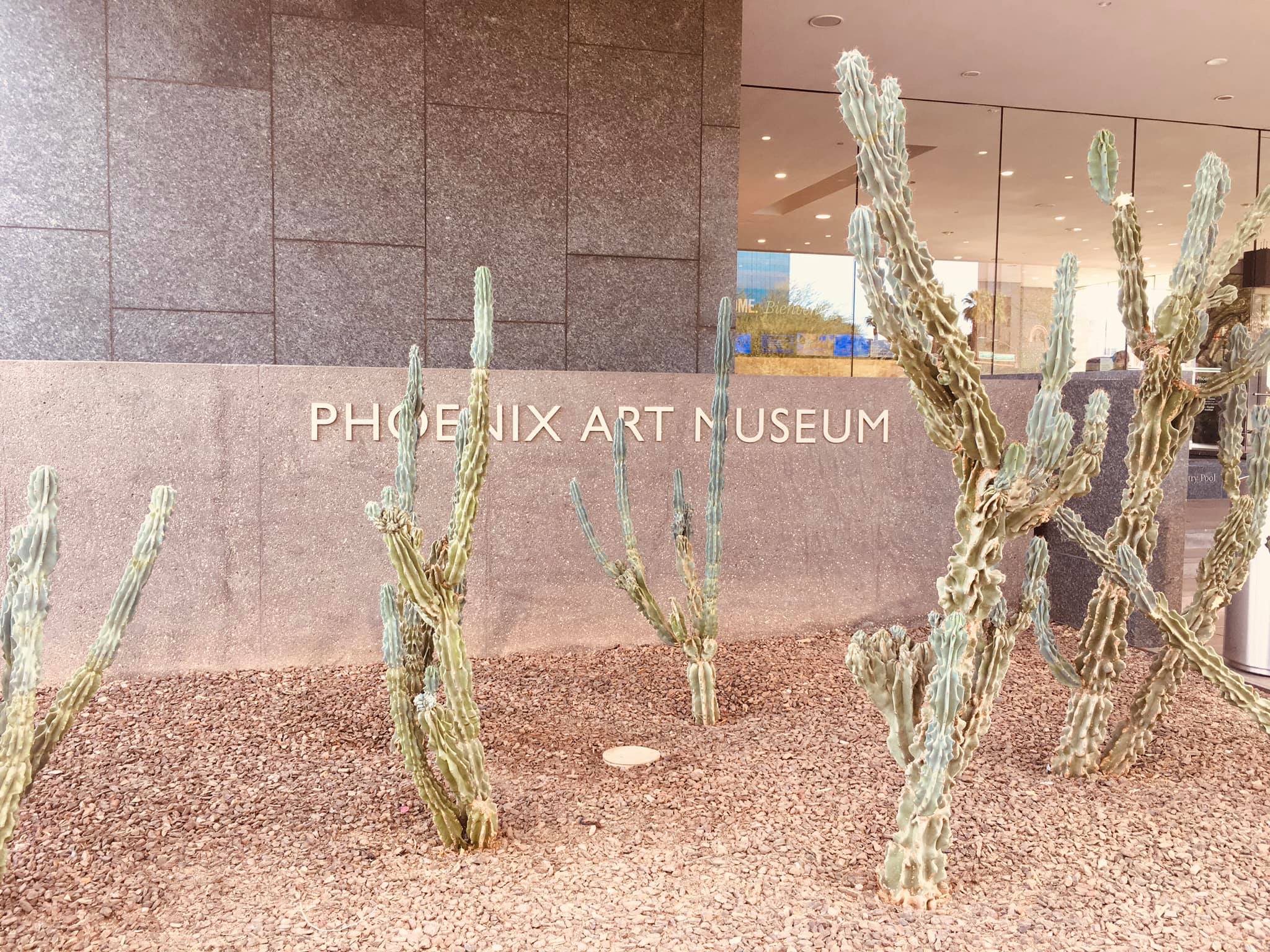 Fabulous Museums of Phoenix
Not surprisingly there are many fantastic museums that cover the gamut of local interests in native and indigenous Indians and culture, Art inspired museums and unique one-of-a-kind places that are housed in a one-off museum worth visiting.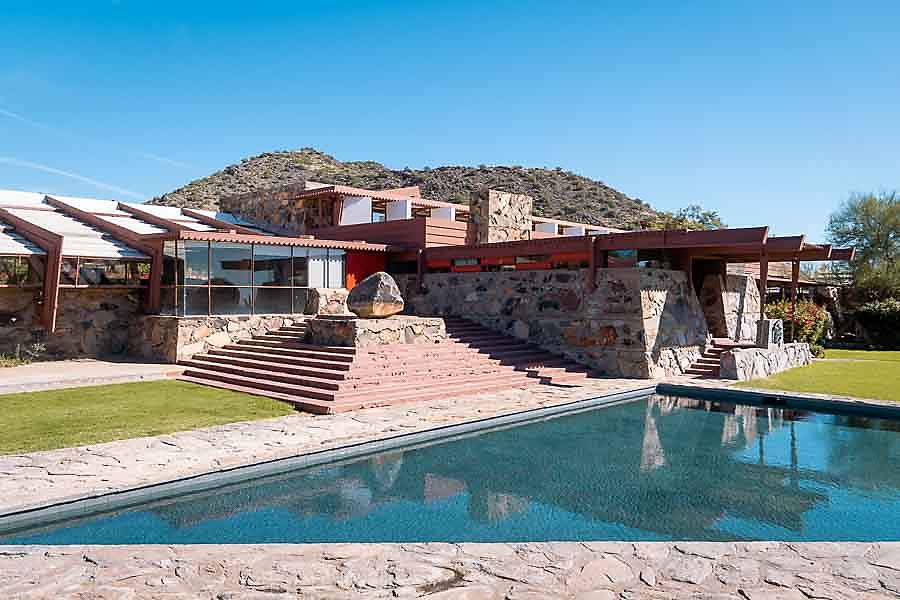 A visit to Taliesin West
Especially for anyone interested in architecture or design, one of the best things to do in Phoenix, Southern Arizona is to tour Taliesin West, the winter home of world-renowned architect Frank Lloyd Wright. This fascinating place contains curiously strange geometric architecture and stunning desert views of the McDowell Mountains just outside Scottsdale, Arizona.
As an organic architecture project, Wright constructed Taliesin West as a desert camp built into the slope utilizing materials typical to the natural landscape.
Visitors may participate in guided tours of Taliesin West, which provide an excellent opportunity to learn more about his life and career. Your guide will take you through the various rooms and explain the significance and history of how he built this desert home.
Tour reservations may be made online or at the visitor center, generally lasting 1 – 1.5 hours. The Frank Lloyd Wright Foundation's tours are the only way to see the interior of Taliesin West, so be sure to plan your visit in advance. Open nearly every day of the year, bring extra water and shade in the summer, as the heat in Arizona's desert can be intense.
Set just on the edge of the city, restaurant options are plentiful. Nearby Ancala Village Shopping Center provides various international cuisine only a 5-minute drive from Taliesin West.
Tip: There are two Frank Lloyd Wright-designed Taliesin's: Taliesin in Wisconsin and Taliesin West in Arizona. Make sure you're getting the right tour ticket when purchasing online.
For anyone interested in architecture or design,
plan a mini southwest road trip
to tour Taliesin West, the winter home of world-renowned architect Frank Lloyd Wright. This fascinating place contains curiously strange geometric architecture and stunning desert views of the McDowell Mountains just outside Scottsdale, Arizona.
Catherine with Nomadicated.com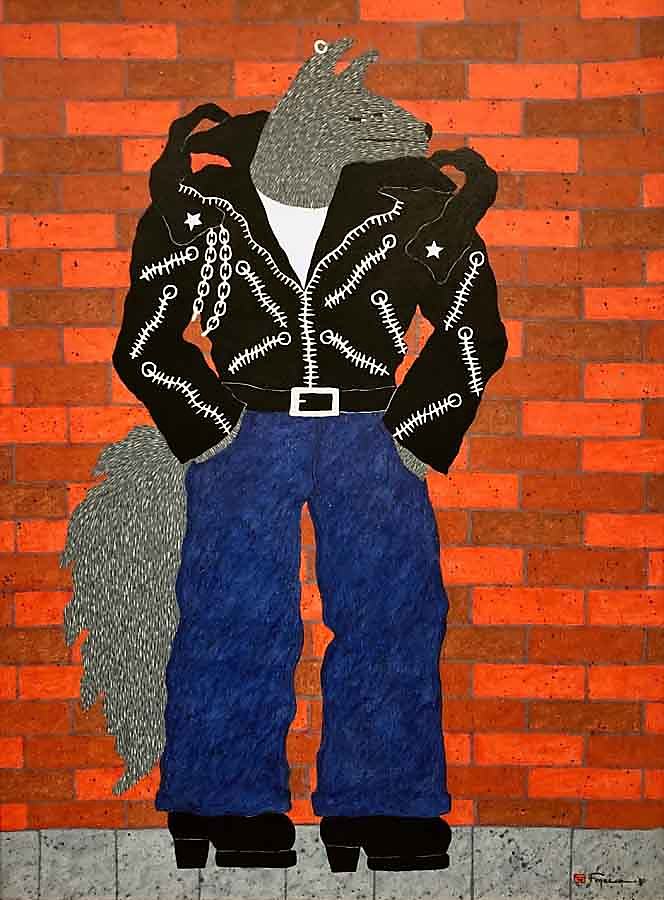 Visit the Heard Museum
The Heard Museum is a unique museum which honors Native American arts and culture. It is located in downtown Phoenix and is easily accessible via the light rail line. There is also plenty of free on-site parking for those arriving by car.
The Heard Museum's collection is a showcase of arts and cultural artifacts across many Native American tribes. Displays throughout the museum's galleries depict the tribes' histories as well as ceremonies that were important to their cultures.
The Heard Museum showcases items used in the daily lives of Native Americans, such as textiles, jewelry, baskets, and pottery. There is also an extensive collection of intricately decorated Kachina dolls.
The Heard Museum also displays modern artworks from Native American artists. It is interesting to view the cultural influences in these contemporary paintings. Don't miss the additional works located in the outdoor sculpture garden.
If you have a smartphone, be sure to download the museum's app. That way, you can listen to audio guides as you explore the galleries, allowing for a deeper context and understanding of the exhibits.
If you get hungry, stop by the coffee shop or the café. The Courtyard Café's menu has a definite Southwestern flair and includes ingredients used by the Native Americans.
As you conclude your visit to the Heard Museum, be sure to stop by the Museum Shop. Here you'll find a wide selection of authentic Native American crafts for purchase.
Contributed by Lisa Garrett of Waves and Cobblestones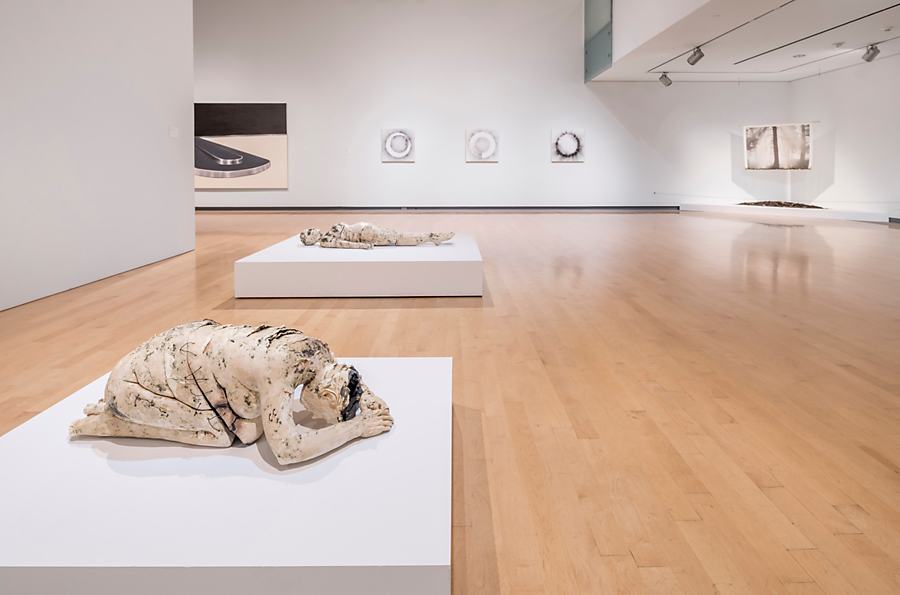 Phoenix Art Museum
The largest art museum in the Southwestern USA and designed in the 1950s by apprentices of Frank Lyold Wright into this modernistic space and covering a gamut of artistic styles from Renaissance period to today. Well known artists showcased here at the museum includes: Frida Kahlo, Claude Monet, Georgia O'Keefe and Phillip C Curtis. With over 20,000 art collections on display, you can easily spend an entire day exploring all wonderful exhibits.There is an extensive Asian art collection, fashion and clothing lines. an extensive photography collection and contemporary artwork on display.
Things to do near Phoenix
Just a short drive outside of Phoenix brings you to some fun and cool attractions, towns and unique places just outside of the city or a very short road trip to discover some fun places to visit outside of the city.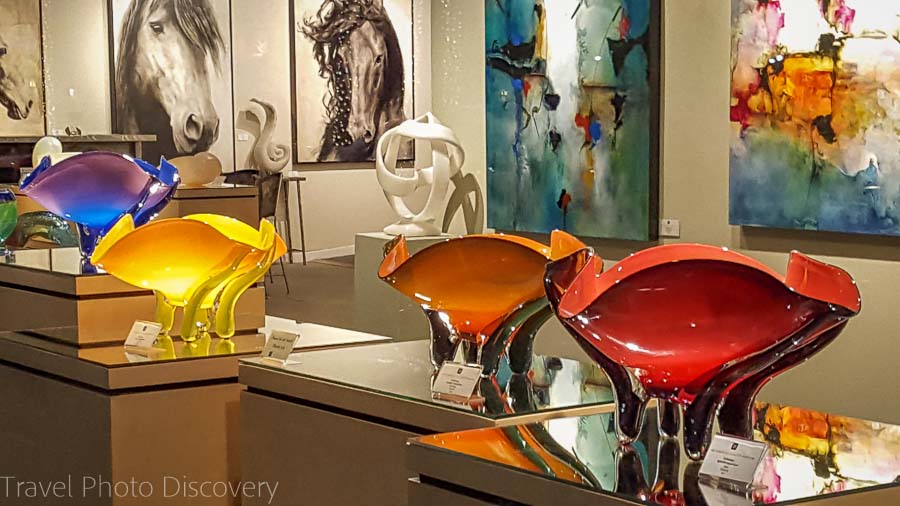 Art Gallery scene at Scottsdale Arizona
The next door city to Phoenix, Scottsdale is upscale, trendy and fun with a variety of fantastic art galleries, shopping, eating venues and bars in the downtown area. The Art scene here is world class with major art galleries showcasing local fine artists from the area and covering a vast gamut of mediums from painting, ceramics, sculpture and multi-media art presentations. Covering the gamut of traditional Indian craft and fine art to more contemporary and abstract works of art, Scottsdale features a wide array of different art styles and themes that caters to a variety of taste and price points.
Major streets with these galleries worth visiting in Scottsdale is at North Scottsdale road and E. Main street which line both sides of each street.
Noel with The Mature Traveler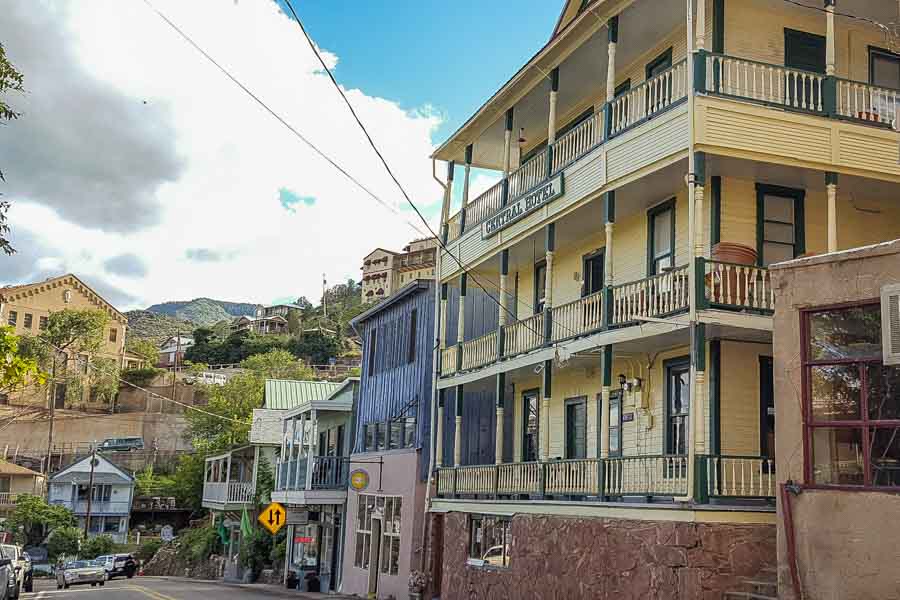 Jerome
One of the most fascinating hilltop towns that was part of the copper mining community, Jerome sprung up quickly with the boom of mines in the area and the bust when the mines closed down. The area was eventually a haven for creatives that did art, started galleries and developed a community which blossomed to wine tasting rooms, craft breweries, fantastic new restaurants and quirky shops and boutique stores that draw in visitors from Phoenix and all around the state. Jerome is now a popular tourist destination to enjoy the quirky and fun town, gorgeous views, explore the old mines and have a fantastic meal in this cool and artsy town.
Jerome is a fascinating mining town that has developed into a fun day trip to explore and enjoy the views from above the hill where the city is perched.
Noel with This Hawaii Life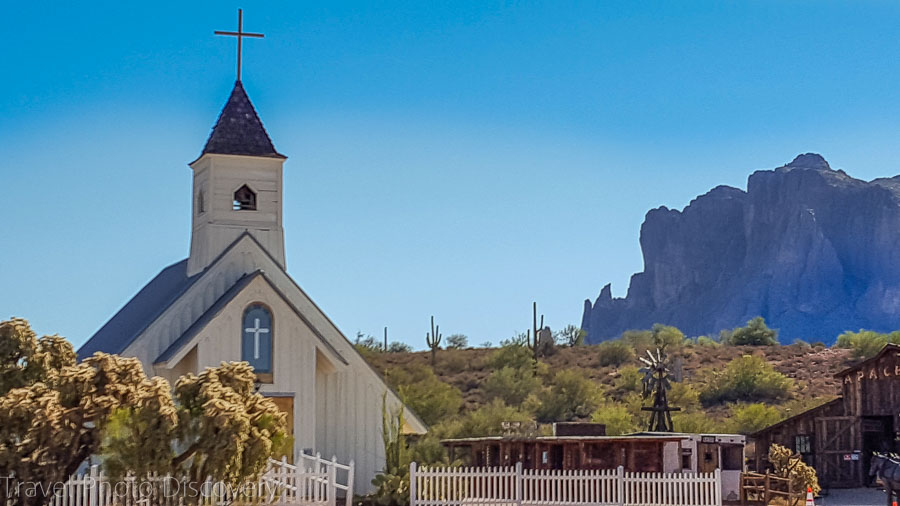 Visit to the Apache Trail
Located southeast of the Metro area of Phoenix is the start of the Apache Trail, an old road through some of the most scenic desert scape combined with lakes that surprise you at every turn of this mostly gravel and dirt road. Highlights to visiting the Apache Trail includes:
Lost Dutchman State Park
Usury Mountain Regional Park
Goldfield Ghost Town
Superstition Mountain
Siphon Draw
Tortilla Flat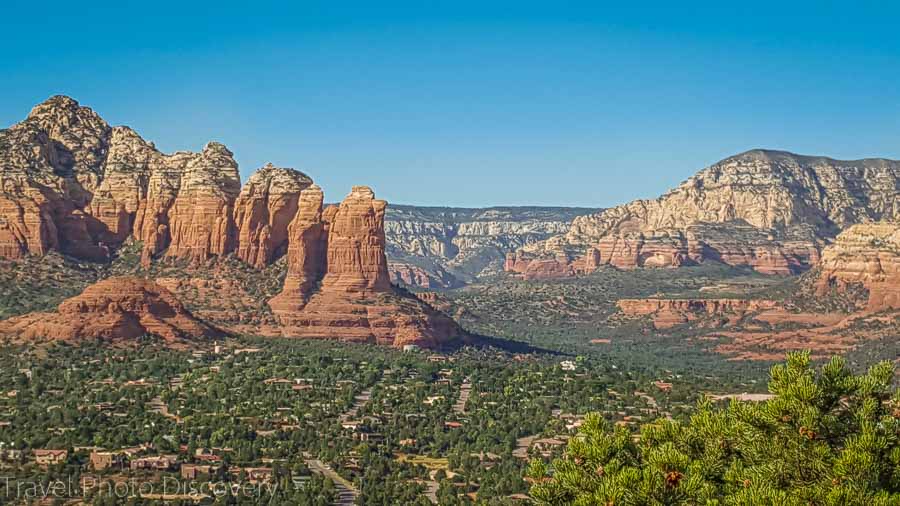 A road trip to Sedona
You definitely can visit Sedona in a full day road trip if you only have limited time to visit the area, but definitely try to do this as an overnight stay or longer to really get the benefits of exploring this spectacular landscape of the Red HIlls of Sedona. With so many beautiful places to explore outdoors, it wouldn't justify driving all that way to just see a few places on the map when you can visit outstanding sites to include:
Uptown Sedona
Cathedral Rock
Red Rock Scenic Byway
Oak Creek Canyon Scenid Drive
Vortexes
Chapel of the Holy Cross
Boynton Canyon
Bell Rock
Slide Rock State Park
Do spend a longer weekend or getaway at Sedona and you will find it worth your time and effort to driving up to see the spectacular landscape of this area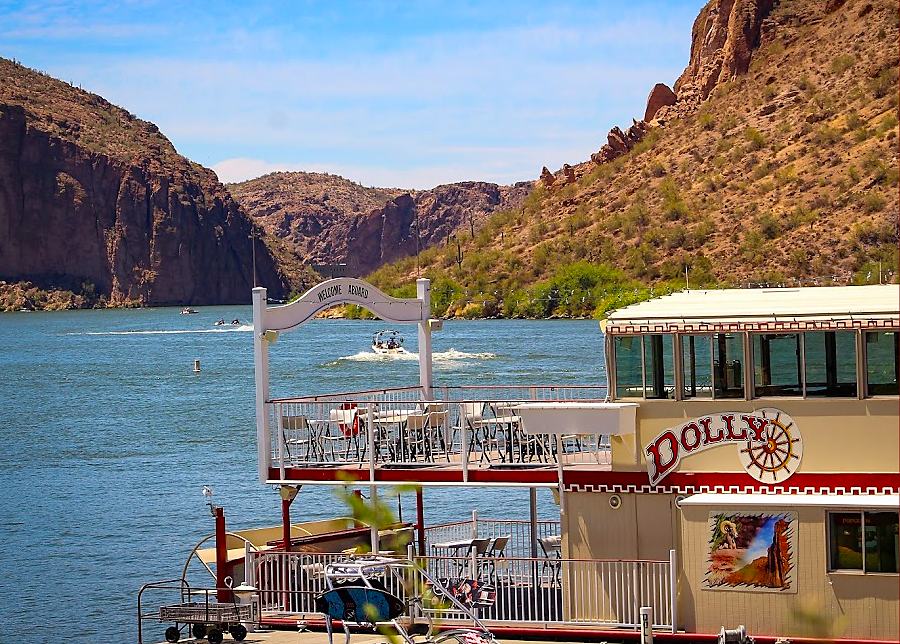 The Dolly Steamboat on Canyon Lake
Arizona may be the Grand Canyon State but there's another lesser-known canyon formed by the Salt River that's worth a visit if you're in the Phoenix area. Located about an hour's drive from downtown Phoenix, Canyon Lake is what Wild West dreams are made of. Board the Dolly Steamboat for a river cruise that makes you feel like you traveled back in time to the 1800s. The tour takes you across the lake and then up the scenic Salt River for six miles where you'll see soaring cliffs, plentiful saguaro cacti, bighorn sheep and bald eagles. Be sure to bring some binoculars so you can get a better view of the nests perched high up on the clifftops. The daytime cruise lasts 90 minutes and costs $30 for adults and $15 for kids. Or you can opt for an out-of-the-ordinary date night with your significant other and do the sunset dinner cruise instead for $80 per person. Though not as famous as Lake Powell on the Utah-Arizona border, Canyon Lake is also a great place for water recreation, such as kayaking, paddleboarding, riding wave runners, water skiing, or wake surfing.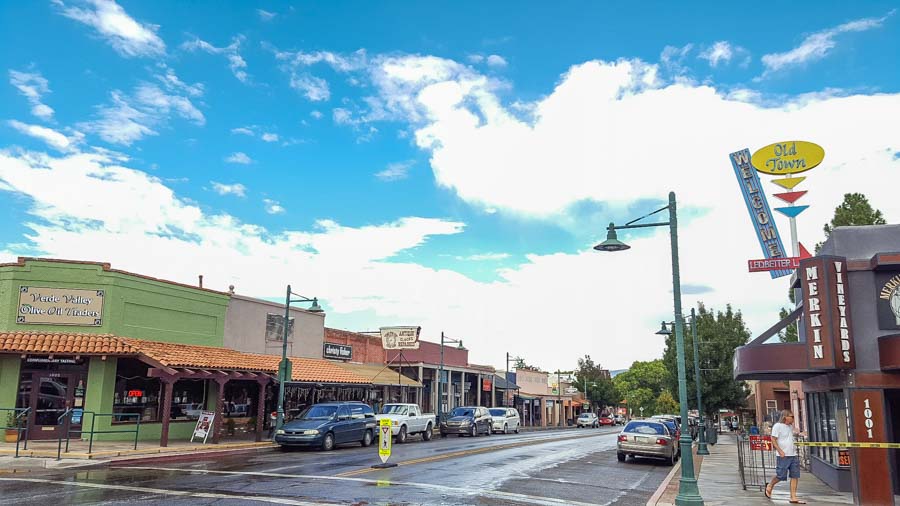 Explore Cottonwood
Cottonwood is just a short drive from Downtown Phoenix. It's just over 100 miles north on the I-17, and the drive should take you just over an hour and a half. You'll pass through Camp Verde on your way, and when you arrive, you'll be just minutes away from Sedona, Arizona.
Cottonwood is the wine-tasting mecca of Arizona! It's one of the main cities on the Verde Valley Wine Trail—a collection of 20+ wineries, vineyards, and tasting rooms between Sedona and Jerome. During your time in Old Town Cottonwood, you can go wine tasting at several wineries, including Carlson Creek Vineyard and Merkin Vineyards, or drive a few minutes away to visit the vineyards, like D.A. Ranch and Page Springs Cellars.
Cottonwood has plenty of other fun activities to enjoy, including hiking the Jail Trail, shopping at the local stores and boutiques, and dining at some of the city's incredible restaurants, like Pizzeria Bocce and Crema Craft Café & Kitchen. You can also enjoy a luxury stay at The Tavern Hotel, a boutique hotel in the heart of Old Town Cottonwood.
Brittany with Travel with Brit.com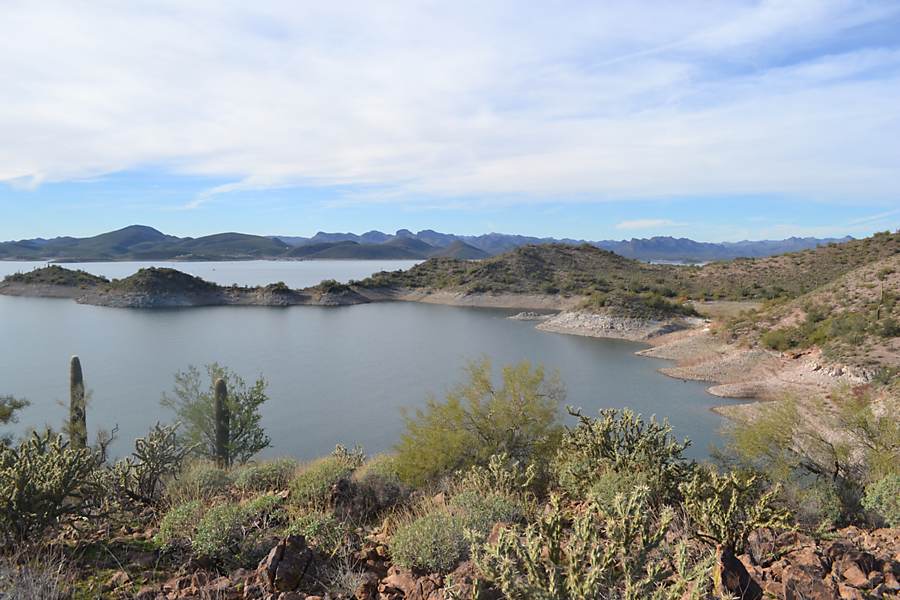 Visit Lake Pleasant
Just an hour north of Phoenix, Lake Pleasant has cool waters, boating, fishing and camping that make it one of the best day trips from Phoenix. It's a great oasis to cool off from the city. Lake Pleasant Regional Park boasts 23,000 acres of water and a hilly desert landscape full of shrubs, driftwood and saguaro cacti. There's a nature center to learn more about the regional wildlife of the Sonoran desert.
The lake is popular for water sports like kayaking, fishing and scuba diving. There are two boat launching ramps, lots of parking and restroom facilities. You can bring your own boat or rent a boat for a day or half a day. The Pleasant Harbor Marina is on a beautiful stretch of the shore and offers fishing, swimming, boating, hiking and more.
Dillon's Bayou Bar & Restaurant is also great for waterfront views and a leisurely lunch. Scorpion Bay Marina has hourly and daily boat rentals that include fishing boats, kayaks and water toys to keep the entire family entertained. There's also lots of camping sites, for both camping and RVs, if you want to stay longer and enjoy the sunsets over the water and stargazing at night.
Check out Dee's post on visiting Prescott, Arizona
Pin this to your board
More things to do around Phoenix area
Weekend getaway to Phoenix Arizona
Exploring Montezuma Cliffs and well
Visit Flagstaff and surrounding areas
Best places to photograph Sedona
Conclusion on Things to do around Phoenix
If you decide to do the road trip, it can be easily done on a day trip, but if you do have time to explore, these other sites above are definitely worth placing on these fantastic things to do around Phoenix
Hope that this post has been helpful to planning your visit to the city and if so, please do share it with any of the social media channels and buttons located below.
Disclosure – some of the links above are to affiliate sites that are either reviews or recommendations if you book helps to keep our site running at no additional cost to you. We appreciate your supporting our website meanwhile.