Unforgettable Adventures Await: Exciting Things to Do in Flagstaff
Flagstaff is a great base to be able to explore many of Arizona's national parks, monuments and other popular attractions in the area. Not only is Flagstaff a great base, but you can take many short day trips to a variety places around Arizona that are an easy drive to do from Flagstaff. Following are some of the popular things to do around Flagstaff, Arizona and places to explore within Flagstaff's historic district and outlying areas.
Flagstaff is a city surrounding with gorgeous nature and landscape covering desert, mountains, Ponderosa pine forests and impressive national monuments to visit like Walnut Creek Canyone and Wupatki National monument with their fascinating Pueblos. The Grand Canyon National Park is an easy 78 miles through beautiful and scenic landscape in the area and an affordable place to stay close to the national park system.
When you are considering exploring this central area of Arizona and all the national parks, monuments and historic sites in the area, consider a visit and stay to Flagstaff.
Things to do around Flagstaff, Arizona (national parks, indian pueblos & cool hiking venues)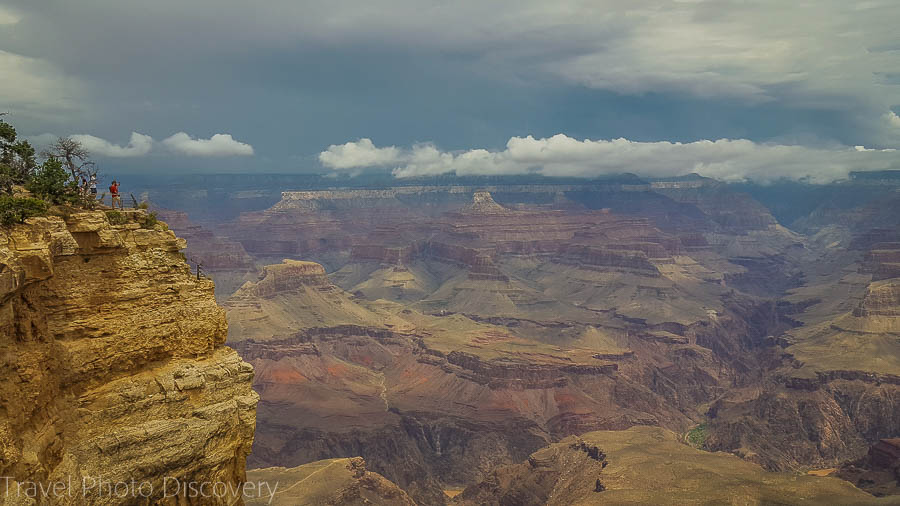 Things to do around Flagstaff Arizona – a great base for exploring the Grand Canyon
Flagstaff is a perfect location and base for visiting the Grand Canyon. It's a relatively short drive (approximately 74 miles one way) and an affordable alternative to staying in the Grand Canyon area. The Grand Canyon is the most popular national park to visit in Arizona and staying in Flagstaff is so easy. There are many airlines that fly into Flagstaff and you can easily rent a car to drive to and explore the national park or you can also sign up for tours offered and pick up directly from the Flagstaff area.  For inspiration on planning a drive, do some short hikes, check out my short guide to explore the rim trail  and areas around the South and East Rim of the Grand Canyon.
Weather and best time to visit Flagstaff, Arizona
Flagstaff, Arizona, is known for its pleasant weather and natural beauty. Here's some information about the weather in Flagstaff and the best time to visit:
Flagstaff has a highland climate, characterized by mild summers and cold winters. Summers are generally pleasant with average temperatures ranging from 70°F to 80°F (21°C to 27°C) during the day and cooler temperatures in the evenings. It's a great time to enjoy outdoor activities like hiking, biking, and exploring the nearby Grand Canyon.
Autumn in Flagstaff is beautiful, with temperatures gradually dropping. The foliage displays stunning fall colors, making it a popular time for nature enthusiasts and photographers.
Winter in Flagstaff brings snow and colder temperatures, with average highs ranging from 40°F to 50°F (4°C to 10°C) and lows dropping below freezing. The city is a popular destination for winter sports, such as skiing and snowboarding, due to its proximity to Arizona Snowbowl ski resort.
Spring is another pleasant time to visit Flagstaff, with temperatures gradually warming up. It's a great time to witness the blooming wildflowers and enjoy outdoor activities before the summer heat sets in.
Overall, the best time to visit Flagstaff depends on your preferences. If you enjoy mild weather and outdoor activities, summer and autumn are ideal. Winter is perfect for snow sports enthusiasts, while spring offers beautiful scenery and comfortable temperatures.
Keep in mind that weather conditions can vary, and it's always a good idea to check the forecast before your visit.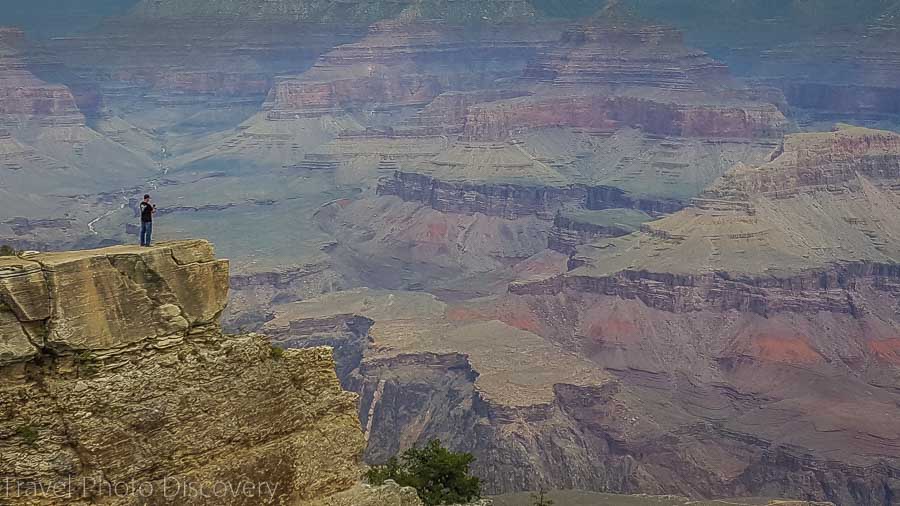 Checking out the Grand Canyon Village in the South Rim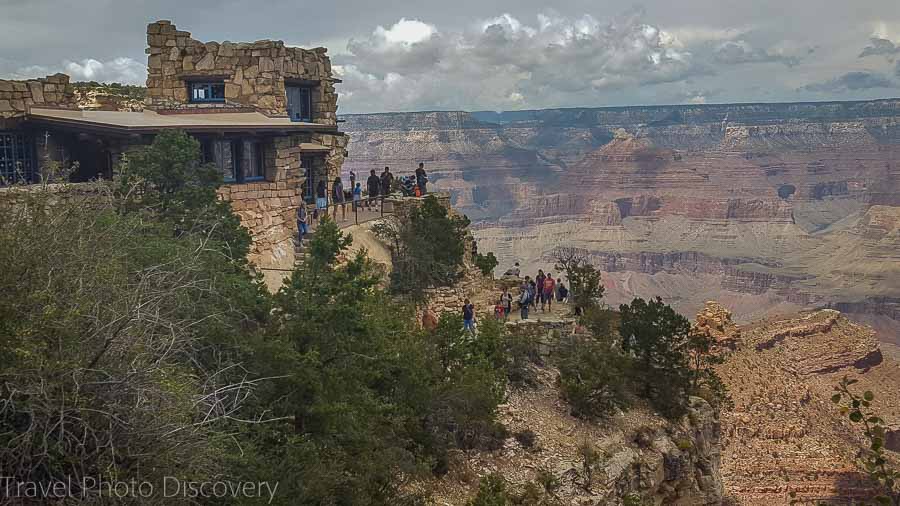 Taking a road trip from Flagstaff to the South Rim of the Grand Canyon below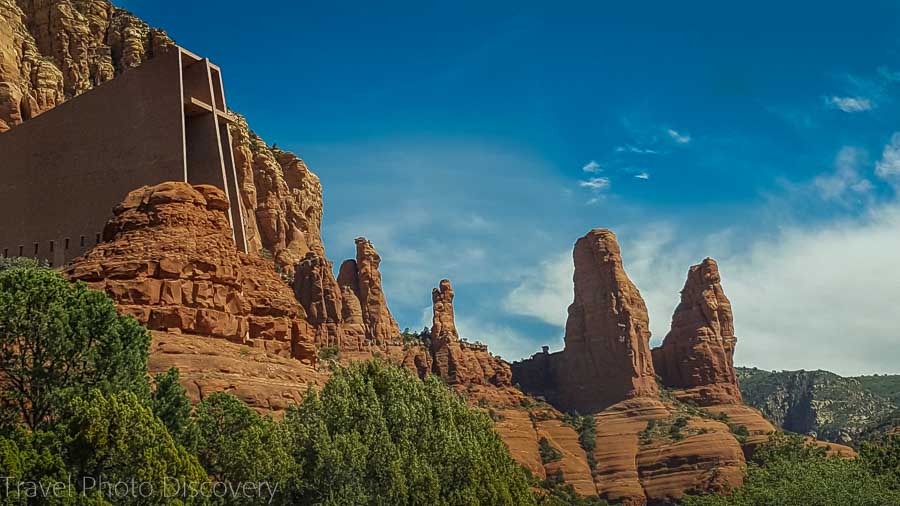 Visiting Sedona with Flagstaff as a base
It's a really nice road trip from Flagstaff on Highway 89A through the striking Oak Creek Canyon and into Sedona. The short 30 mile trip only takes less 45 minutes to cover over beautiful landscape, canyons and mountain views until you get into the central district of Sedona (unless you stop at some of these magnificent vista points along the way). While your visiting Sedona, you can visit and check out the major Sedona attractions and landscapes and even explore some of the most picturesque and best places to photograph Sedona if your looking for amazing views and landscapes. There's a lot to explore and enjoy outdoors around Sedona and you can easily do a variety of day trips from Flagstaff to enjoy different parts of Sedona and saving on expensive hotels and dining in the Sedona area. If you decide to stay over night or a few days, here are some of my recommendations of places to stay in Sedona and what to expect.
Tip – you can also drive down the main highway I 17  and bypass the slower highway 89A, either route offers beautiful views arriving into Sedona area.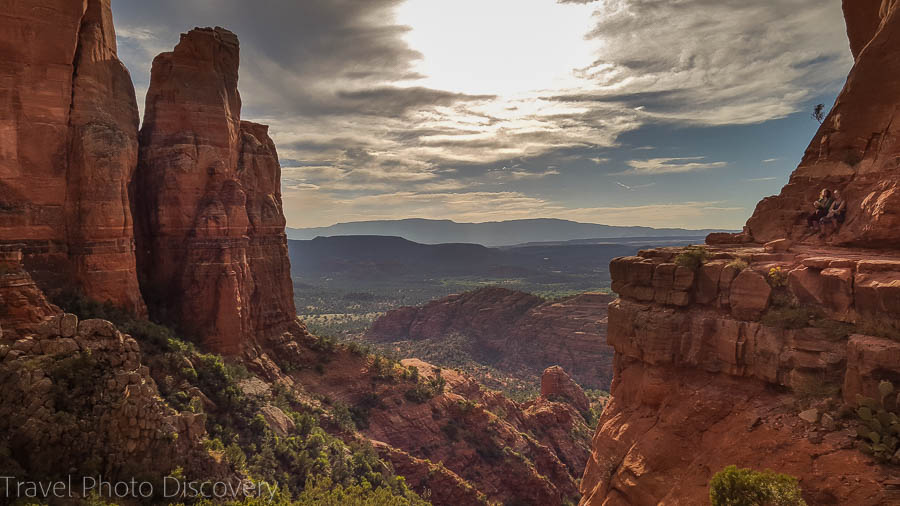 Here's a gorgeous drive and look of driving from Flagstaff to Sedona, Arizona below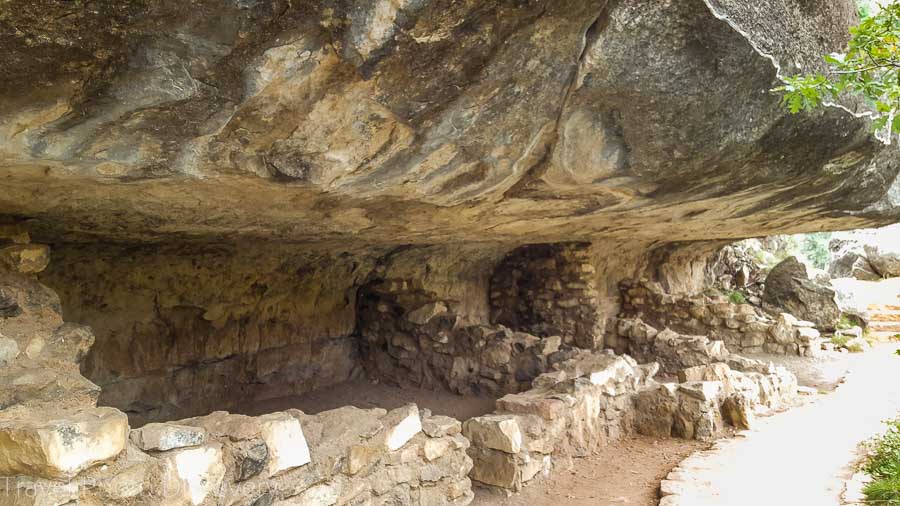 Things to do around Flagstaff Arizona  – a trip to Walnut Canyon National Monument
Less than 9 miles or 15 minutes east of downtown Flagstaff, Walnut Canyon National Monument brings you directly into the ancient cliff dwellings of the Sinagua people who lived along the cliffs of Walnut Canyon from 600 to 1400 AD. It is a wonderful national park to explore and you can easily hike down stairs and short trails directly to the main cliff dwellings that were carved and facades built of local stone and mortar and survived the harsh conditions in the region. You can check out more images and story about these ruins of Walnut Canyon National Monument here for more information and details about visiting the park.
Tip – There is a fantastic visitors center and movie to watch about the area and Sinagua people, also rangers can give you information on what to see and trails to explore at the park.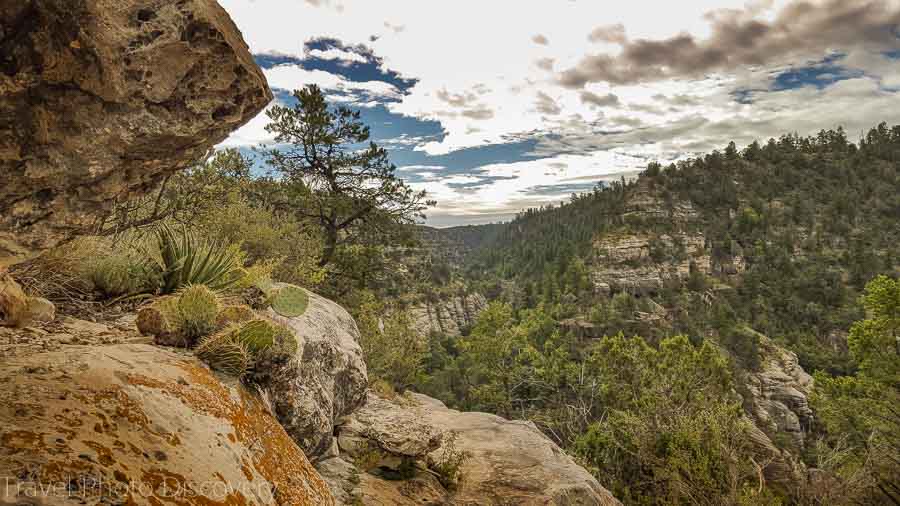 Here's some fun hiking areas to explore around Walnut Canyon below
 
Things to do around Flagstaff Arizona – visiting Wupatki National Monument
Wupatki National Monument is just a short drive north of Flagstaff about 12 miles north on Highway 89. You take exit Wupatki  loop road which is over 34 miles and winds through some of the most scenic areas in the Northeast sector of Flagstaff. The loop road goes around the Wupatki National Monument and the Sunset Crater National Monument which is filled with historic pueblos, rugged landscape and the lava rock landscape of the crater which is black and different from the surrounding red soil and rocks in the region that is typical of the Wupatki area and monuments.
You can check out more images and story about visiting both parks and other indian pueblos on my Wupatki and Sunset Crater post here for more details about visiting these attractions.
Here's a visit to Wupatki National monument below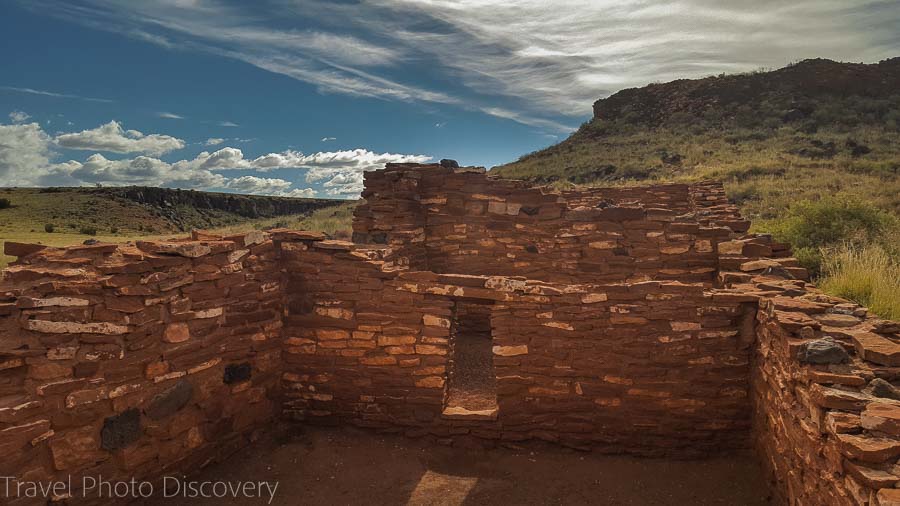 Explore Sunset Crater National Monument
Along the main Wupatki loop road that also covers Wupatki National Monument, the loop goes through the area foothill areas skirting the Sunset Crater National Monument. Even though there are no visitors center open, there are a few trails that are available to explore the black cinder cone and black lava formations and flows in the surrounding area. For more images and story check out this post here for details about visiting this scenic area north of Flagstaff.
Here's a visit to Sunset Crater National Monument below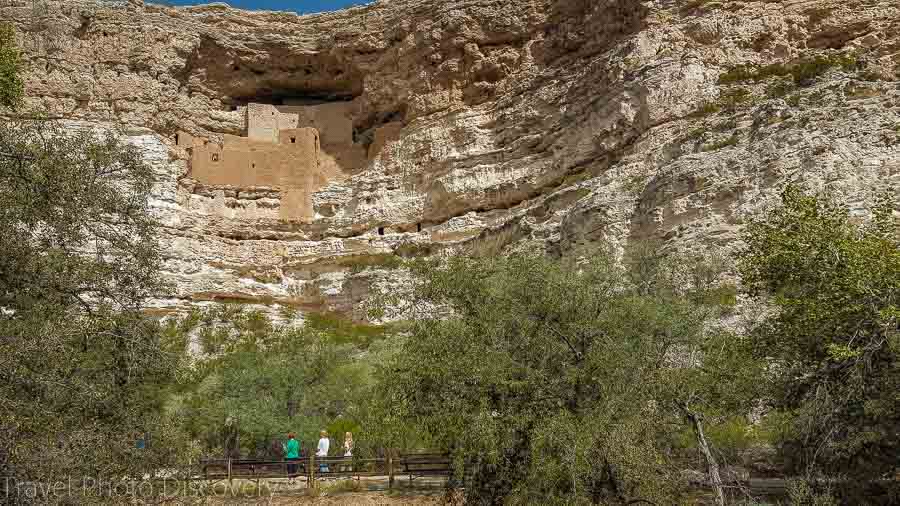 Visit the Montezuma Castle and well
To visit the Montezuma Castle, well and pictographs from Flagstaff, it is a quick thirty minute drive down the main highway I 17 to get to the main exit at 293. These historic national monuments feature where the ancient Sinagua people lived and created agricultural communities in the region. Montezuma's Castle is a national monument with a fantastic visitors center to get familiar with the history, culture and landscape. The tour around the main site is easy and flat along with a round trip walk to the stream areas fronting the cliff dwellings.  Montezuma well is a further drive from the Castle and is a free park to explore with a small visitors center staffed by guides who share information again about the Sinagua people and culture.
You can check out more images and story about visiting both parks and the Sinagua pictographs on my Montezuma post here for more details about visiting these attractions.
Here's a visit to Montezuma Castle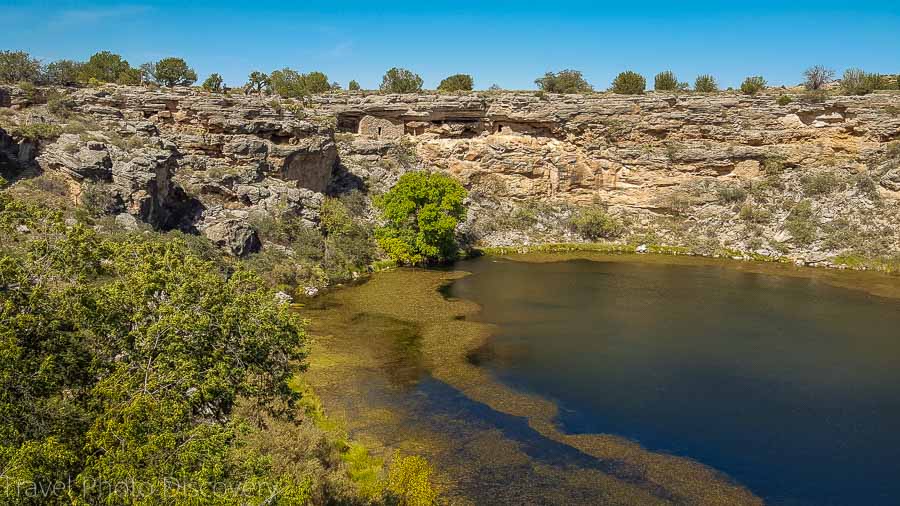 Here's a visit to Montezuma Well below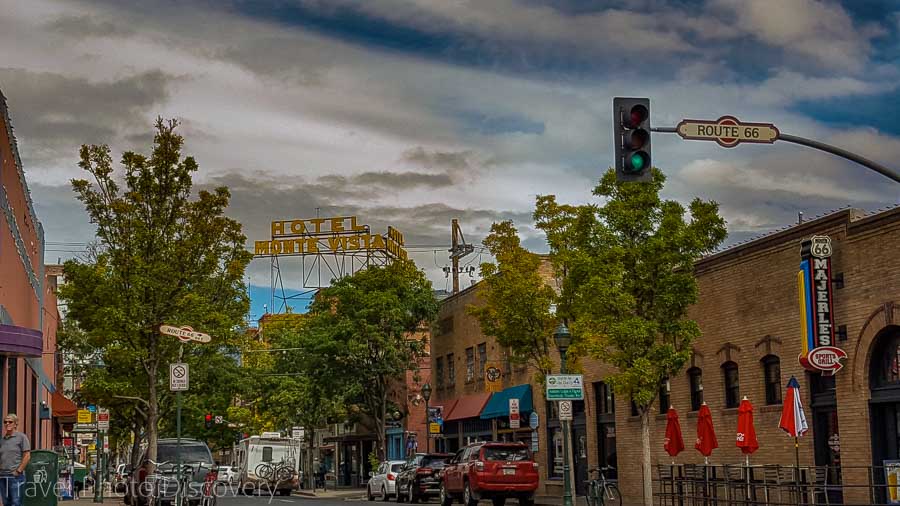 Visiting Flagstaff attractions and the historic district
When you base yourself in Flagstaff, make sure to spend some time to explore the wonderful city and its quirky attractions. First place to explore is the historic district downtown with a variety of striking architecture, art and craft galleries and other places of interest in the downtown area.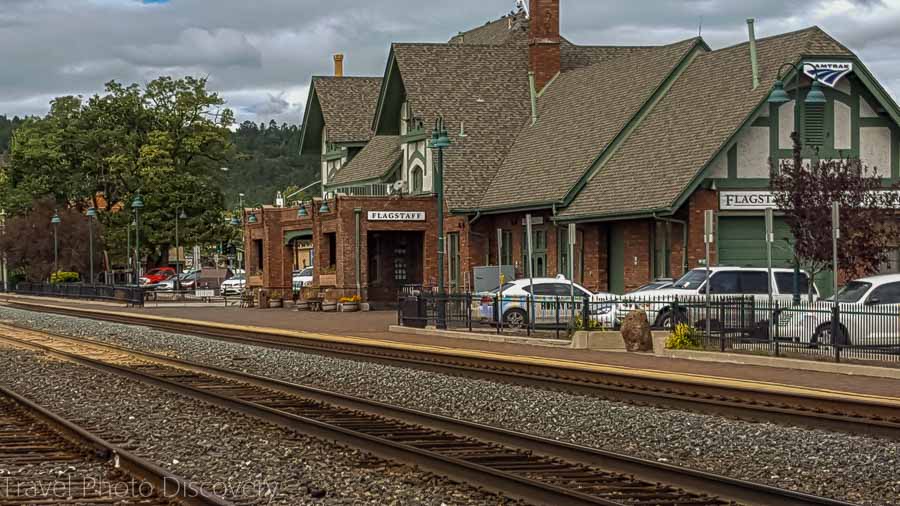 Working train station and museum at Flagstaff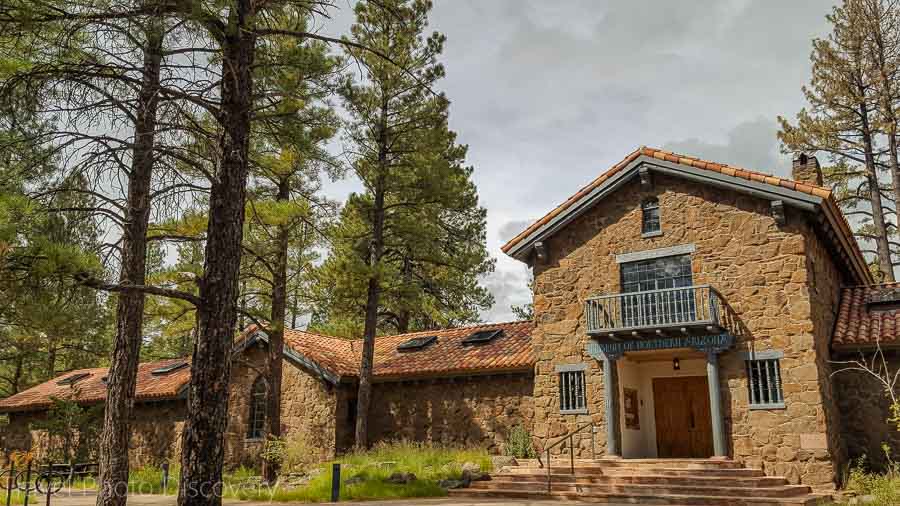 Visiting the impressive Museum of Northern Arizona and the impressive tribal indian collections from the regions around Flagstaff
Here's a visit to friendly Flagstaff, Arizona below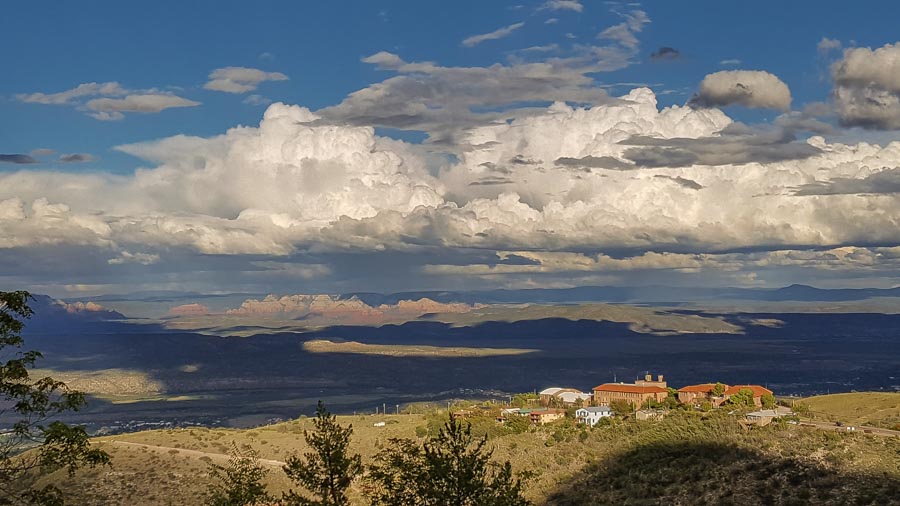 Take a scenic road trip through Sedona through to Jerome
One of the most scenic road trips to do is the drive on highway 89A to Sedona and then Jerome and passing some really cool little towns, Indian dwellings and other fantastic attractions along the way. Check out this post on visiting Sedona to Jerome here for inspiration on doing this fun roadtrip with Flagstaff as your base to start this road trip
Here's a look at cool and artsy Jerome, Arizona below
Visit Phoenix area
The capital city of Arizona and dubbed the the Valley of the sun is a large metropolis with so many fantastic attractions, neighborhoods and historic and cultural landmarks to explore here. A fun weekend getaway or longer tour in the Phoenix will let you explore the many facets and cool places around town to visit.
This includes historic and fun attractions and sites like:
Desert Botanical garden
Phoenix Art Museum
Phoenix Zoo
Camelback Mountain
Heard Museum
Papago Park
Arizona Science Center
Arizona Capital Museum
Hole in the Rock
Check out the top things to do around Phoenix below
How to get to Flagstaff, Arizona
Flagstaff, Arizona, can be reached by various modes of transportation. Here are some common ways to get to Flagstaff:
By Air: The nearest major airport to Flagstaff is Flagstaff Pulliam Airport (FLG), located about 5 miles south of the city center. Several airlines offer flights to and from Flagstaff, connecting it to major cities like Phoenix, Denver, and Dallas. From the airport, you can take a taxi, shuttle service, or rental car to reach your destination in Flagstaff.
By Car: Flagstaff is easily accessible by car as it is located at the intersection of Interstate 40 (I-40) and Interstate 17 (I-17). If you're driving from Phoenix, it's approximately a 2-hour drive on I-17 North. From Las Vegas, you can take US-93 South to I-40 East, which takes about 3.5 hours. There are also scenic drives, like State Route 89A, that provide access to Flagstaff from Sedona and other areas.
By Train: Amtrak's Southwest Chief route stops at Flagstaff Station, providing train service from major cities like Los Angeles and Chicago. The station is located downtown, and from there, you can use taxis, ride-sharing services, or local transportation to reach your final destination.
By Bus: Several bus companies, such as Greyhound and FlixBus, offer service to Flagstaff. The bus station is centrally located, making it convenient to access other parts of the city. Local public transportation, including buses and shuttles, can be used to reach your specific destination within Flagstaff.
By Shuttle: Shuttle services are available from Phoenix Sky Harbor International Airport to Flagstaff. These services provide convenient transportation for individuals or groups and can be booked in advance.
Once you arrive in Flagstaff, the city offers public transportation options, including buses and shuttles, to explore the area. Taxis, rental cars, and ride-sharing services are also available for convenient transportation within the city.
Remember to plan your trip and consider factors such as travel time, cost, and personal preferences when choosing the best mode of transportation to reach Flagstaff.
Where to stay around Flagstaff
There are many affordable hotels and inns around Flagstaff that make this an easy place to be based when exploring the areas and attractions around Central Arizona. Here are some suggestions of where to stay in the immediate area around Flagstaff.
Little America Hotel Flagstaff – 3.5 star accommodation close to downtown and airport area with large comfortable rooms, safe, wifi, outdoor swimming pool and Jacuzzi
Double Tree Hilton Flagstaff – In Flagstaff with shuttle service, wifi, outdoor pool, tennis courts and Jacuzzi, spacious rooms and restaurant on site.
Drury Inn & Suites – 3 star accommodation 10 minute drive to airport, wifi, free complementary breakfast, 24 hour front desk service, conference rooms and gym
Comfort Inn Flagstaff – wifi, conference service, pool and 24 hour front desk, modern bedroom with small kitchenette and in house restaurant service
** For more Flagstaff locations to choose from, check out the latest prices and availability here for updates
Car rental agencies in Flagstaff
There are a few car rental agencies to choose from with offices at the airport or downtown Flagstaff to pick up your rental car. Check out the availability and prices on the sites below.
Check prices on Hertz rental locations at the Flagstaff airport or downtown Flagstaff
Check prices and availability on Travelocity at Flagstaff airport or downtown
Check out the daily deals on Expedia here
Flying into Flagstaff
Flagstaff Pullman airport flights current prices and availability through these aggregators
Travelocity check here for current ticket prices and schedules
Expedia check here for current ticket prices and schedules
CheapAir here for booking daily cheap flights specials
Check out these other post visiting Phoenix area
Things to do around Phoenix, AZ
Exploring Montezuma Cliffs and well
Weekend getaway to Phoenix, AZ
Best places to photograph Sedona
Please pin and save for later
Would you use Flagstaff as a base to explore this region?
Have you visited this region or would love to visit some of these wonderful places? Please share your thoughts in the comments section.
Conclusion of things to do around Flagstaff Arizona
In conclusion, Flagstaff, Arizona, is a captivating destination known for its pleasant weather, natural beauty, and outdoor recreational opportunities. Whether you're a nature enthusiast, an adventure seeker, or a photography lover, Flagstaff offers something for everyone.
Thanks for visiting today and checking out this post on things to do around Flagstaff, Arizona , if you enjoyed the images and post, could you please share it with any of the social media buttons located around the post.
If you like what you see, come and check out my other social media channels for more updates, including Instagram, Pinterest and Twitter
Disclosure – There are affiliates links on this posts which provide a small commission to support this site at no extra cost to you. Thank you for reading, and happy travels