Try this fantastic road trip from Sedona to Jerome (Updated 2021)
One of the most fun road trips to do now in Arizona covers the back roads from Sedona down to cool hill town of Jerome or done in reverse. The road trip through Highway 89A, basically a two lane road traverses some of the most scenic landscape, foothills and the magnificent red rocks around the Sedona region. You'll find the trips to be visually striking from the start to the end with interesting towns, Indian historic monuments and unique attractions that would make a perfect visit even for a short timeframe.

What makes this a fun and scenic drive from Sedona to Jerome?
Coming from Sedona or the opposite way in Jerome, the landscape is really spectacular with the surrounding red mountains, rugged terrain and these gorgeous cloud formations that make it an inspiring drive from each location. Along the way are Indian dwellings that are unique and fun towns that surprising are lively and fun to explore. The wine industry is also making a lot of inroads with wine tasting venues and cafes that specialize in locally grown wines from the region that makes it a fun drive to eat, drink and enjoy nature at its very best in Arizona.
How far is the trip from Sedona to Jerome?
The trip from Sedona to Jerome is only 27.3 miles or approximately 45 minutes drive. The route through Hwy 89A goes through scenic landscapes and fantastic places to stop and visit along the way including Cottonwood, Tuzigoot, Clarkdale and then Jerome.
Highlights visiting Sedona to Jerome Arizona
I chose the Sedona route after spending two days exploring Sedona and its magnificent red rock landscapes and various vista points. Passing through Red Rock State park, the last outlines of the impressive rock formations transitions into rolling green hills with dramatic and puffy skies adding to the drama and pleasant landscape.
Exploring the historic district at Cottonwood
First major stop along the way is the city of Cottonwood which has recently become a cool spot to explore especially in the historic district with a variety of wine tasting rooms, trendy art galleries and antique shops to keep you busy in the colorful downtown area. There are plenty of dining options in town so take you time browsing through the menu's before you choose a meal for lunch. Cottonwood is a perfect spot to stop and explore this charming city and its historic district and if you're hungry, there are lots of fun places to eat in town.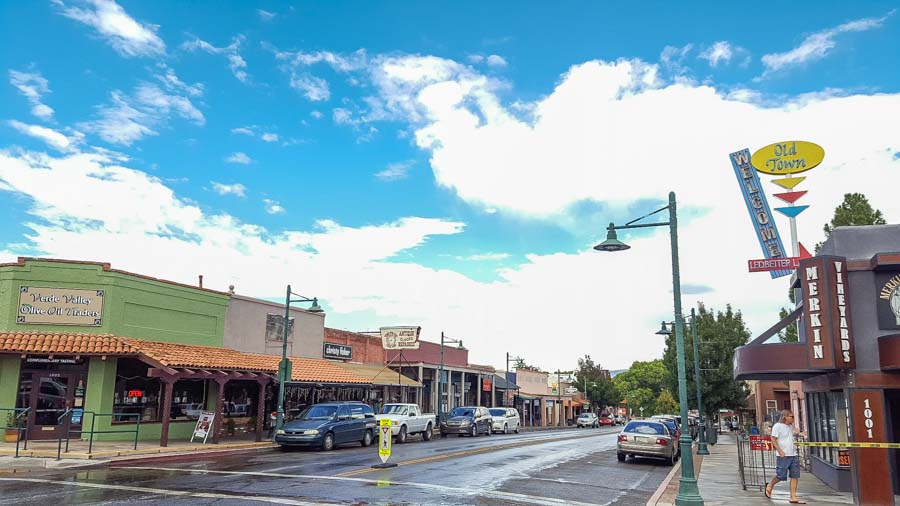 Walking around Cottonwood's historic district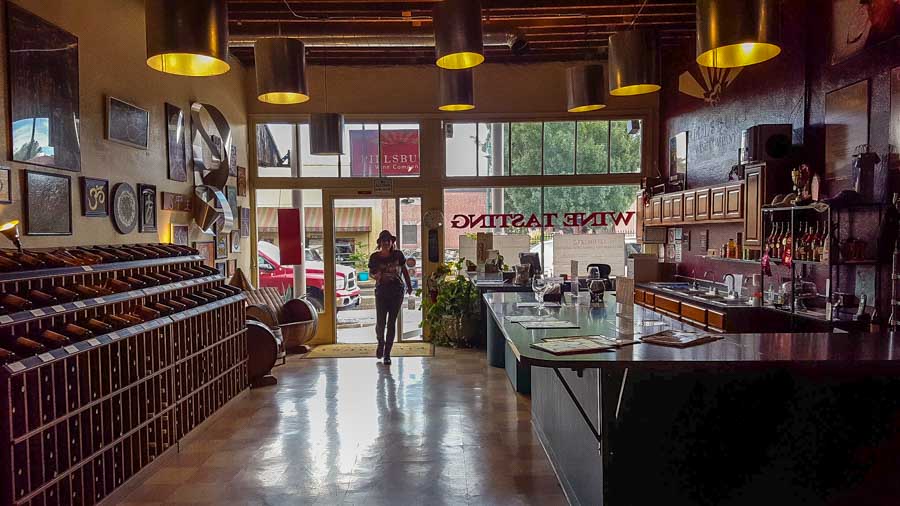 Wine tasting in Cottonwood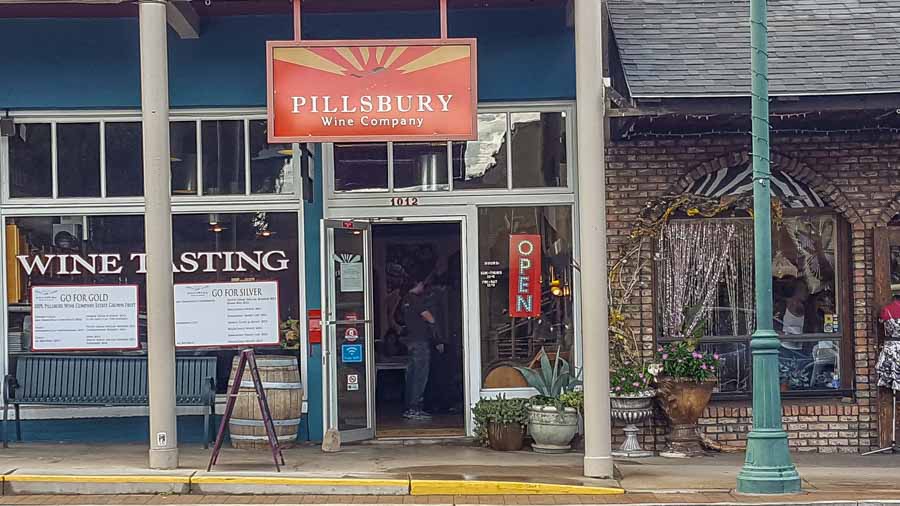 Checking out antique shops in Cottonwood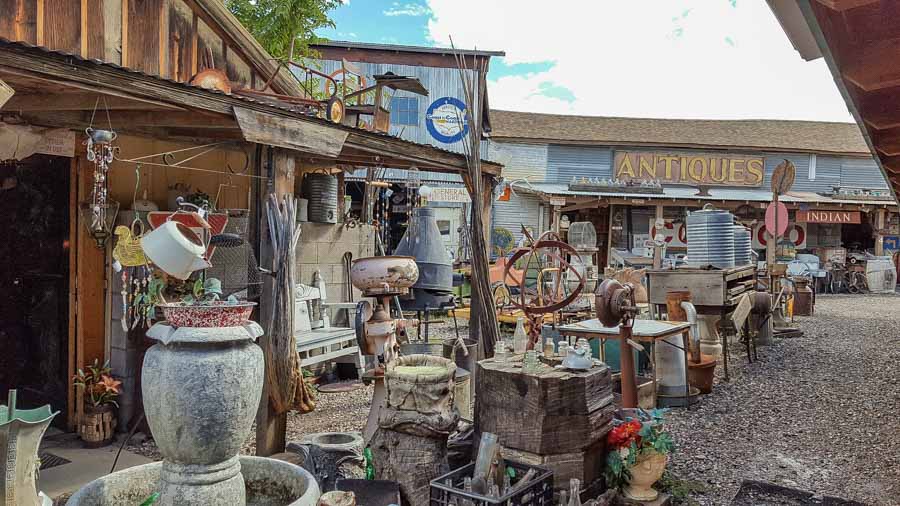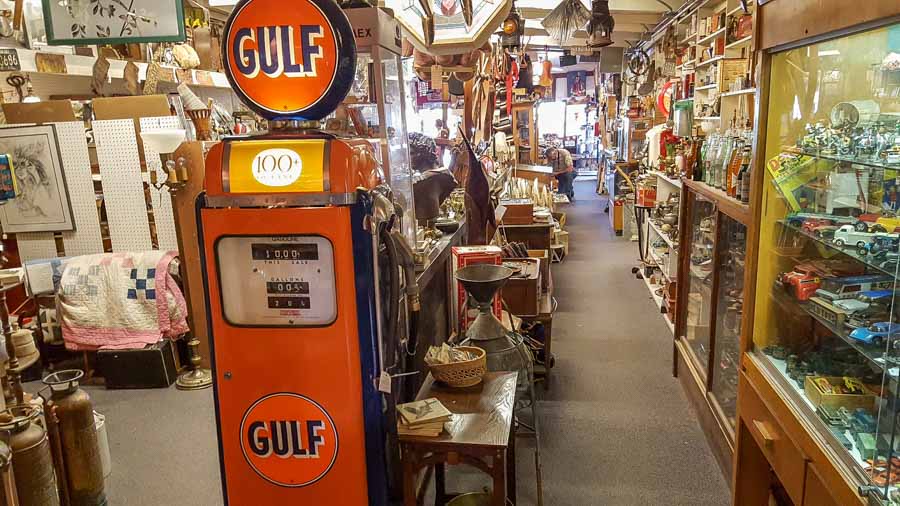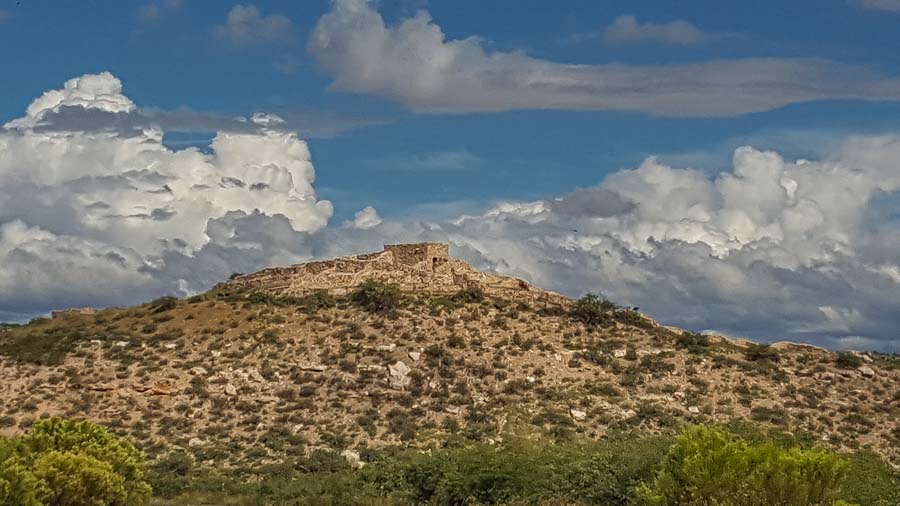 Indian ruins at Tuzigoot National Monument
Just a short drive from Cottonwood are the historic ruins of Tuzigoot, a national historic monument which was faithfully recreated from rock ruins to its original state. When you climb up from the visitors center, you are rewarded with panoramic views of the entire region and impressive mountain range surrounding the historic monument. There is an audio video tour included along with wonderful educational signage around the main portions of the indian Sinagua pueblo ruins. You can continue your climb up the bluff to a cluster of building ruins with wonderful views of the area below.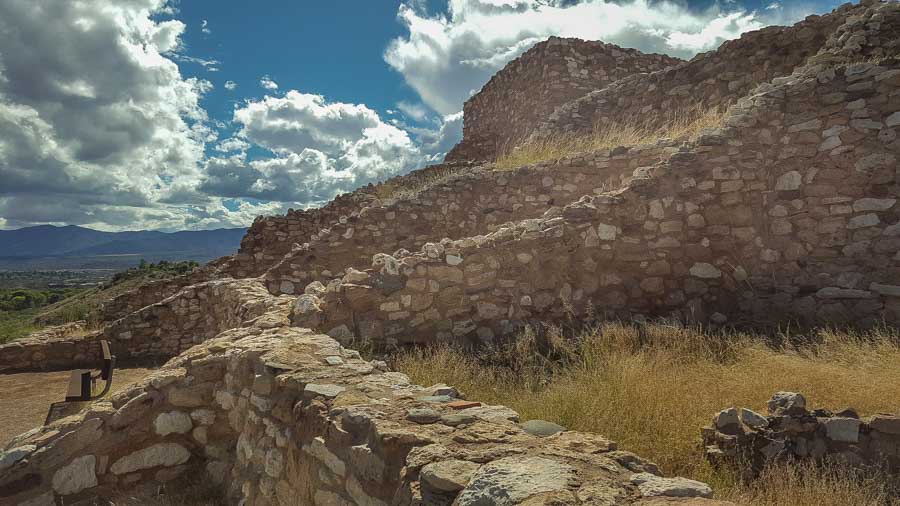 Exploring the interior dwellings at Tuzigoot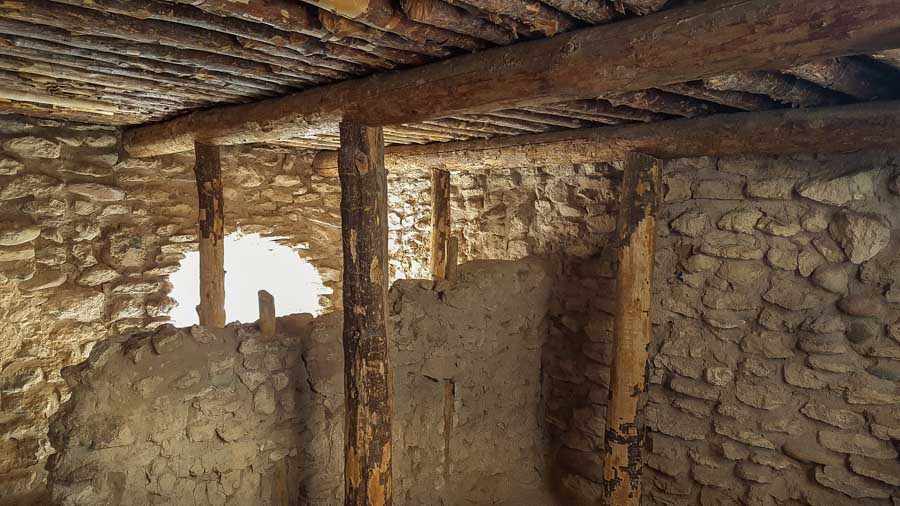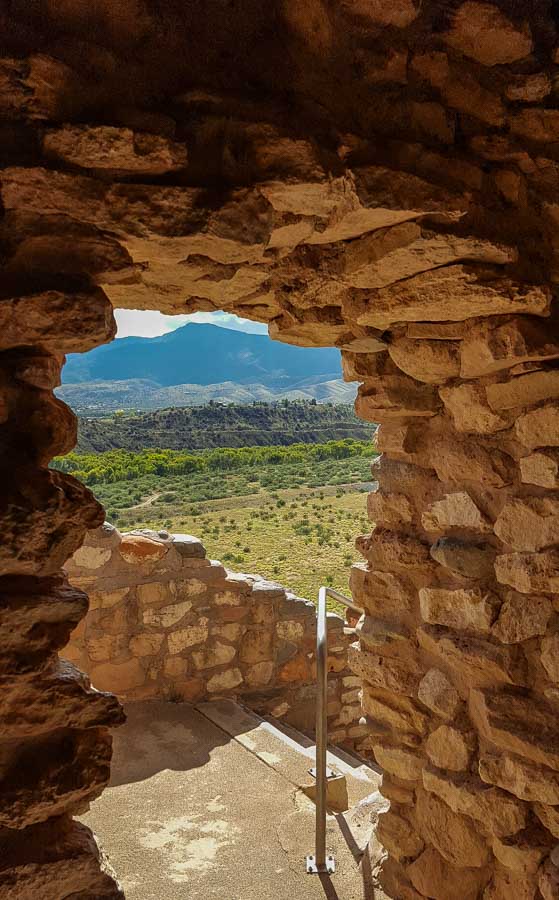 After exploring Tuzigoot, I continued on the idyllic two lane road another hour and passing quickly through the small village of Clarksdale on the way to Jerome.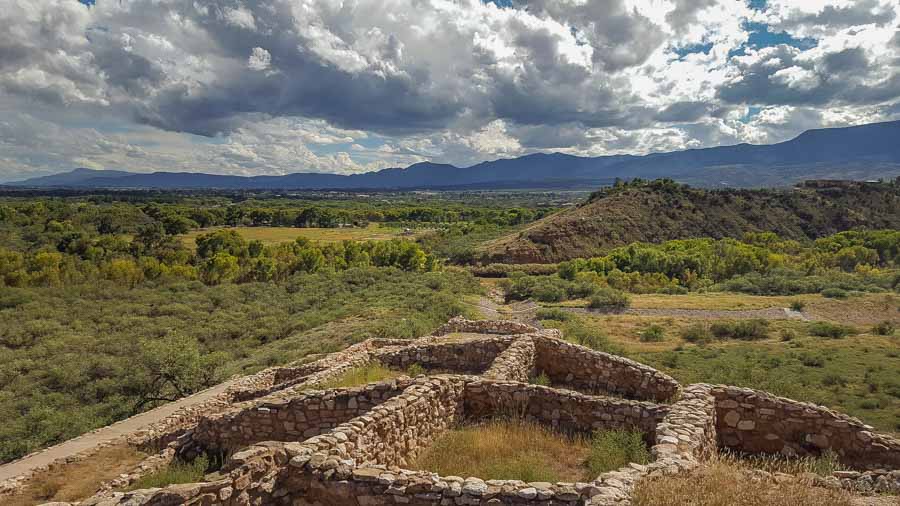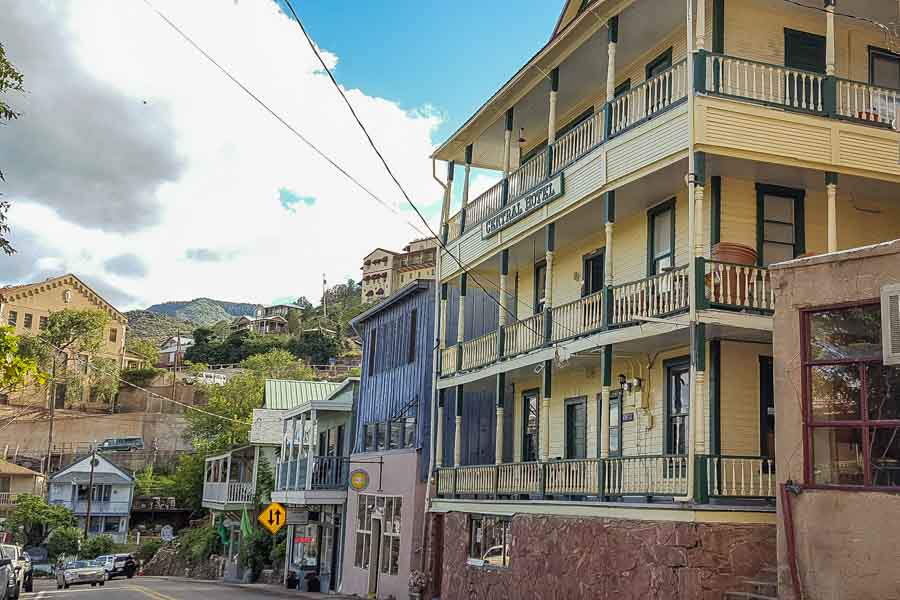 Jerome on top of the hill
The highlight of this road trip is the visit to the hilltop town of Jerome, a funky community with a large ratio or artists and art galleries in town that make this such a fun place to explore. While you wander up the hill and around the historic town, there are a variety of new wine tasting rooms all featuring wine vintners from around the state and operating tasting rooms in this tourist focused destination. While you walk through the quirky and impressive Victorian buildings, there are peek a boo views below to the scenic landscape.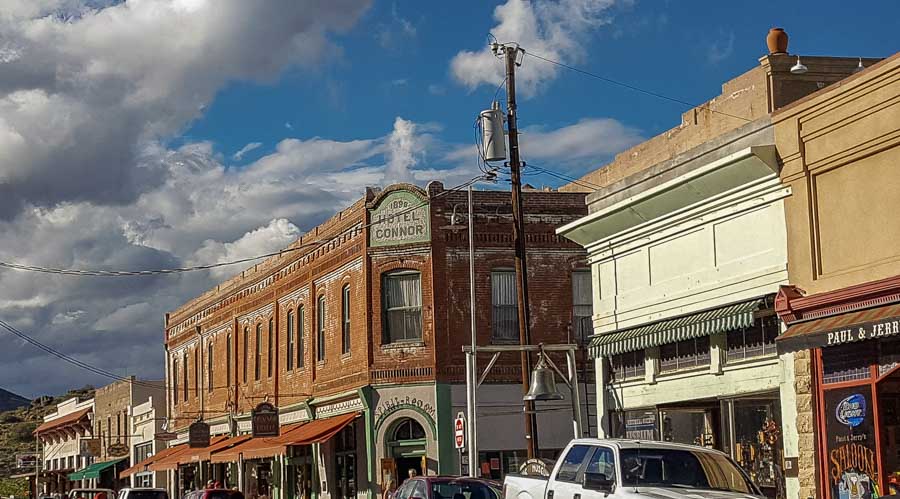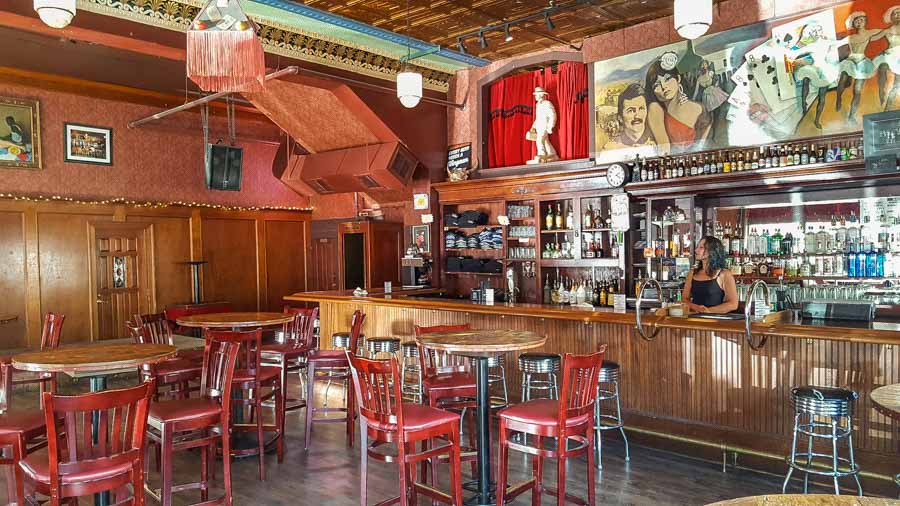 Jerome bar scene and wine tasting rooms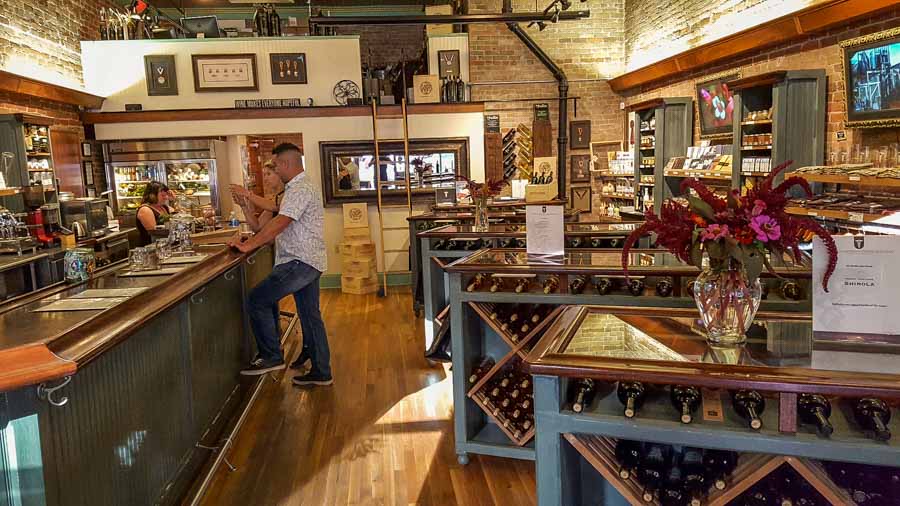 On clear days like today, you can see all the way to the outskirts of the mountain ranges and buttes that feature the famous Sedona red rock formations. Outside of the historic downtown area you can also spend some time to explore the Gold King mine and ghost town, Jerome state historic park and check out the sliding jail.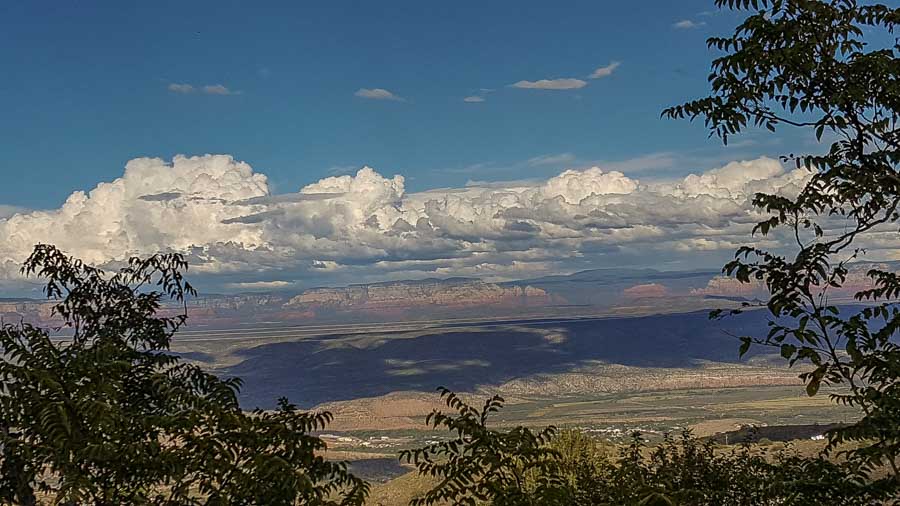 Jerome's scenic landscapes from above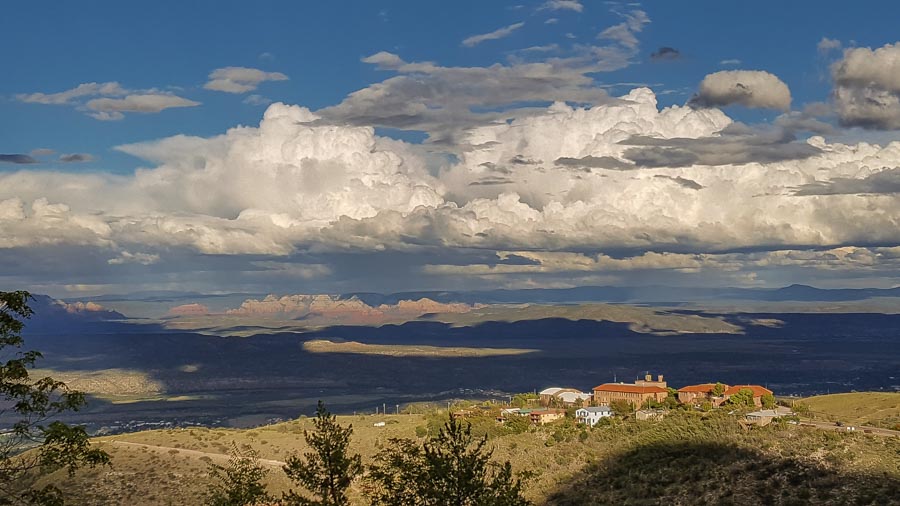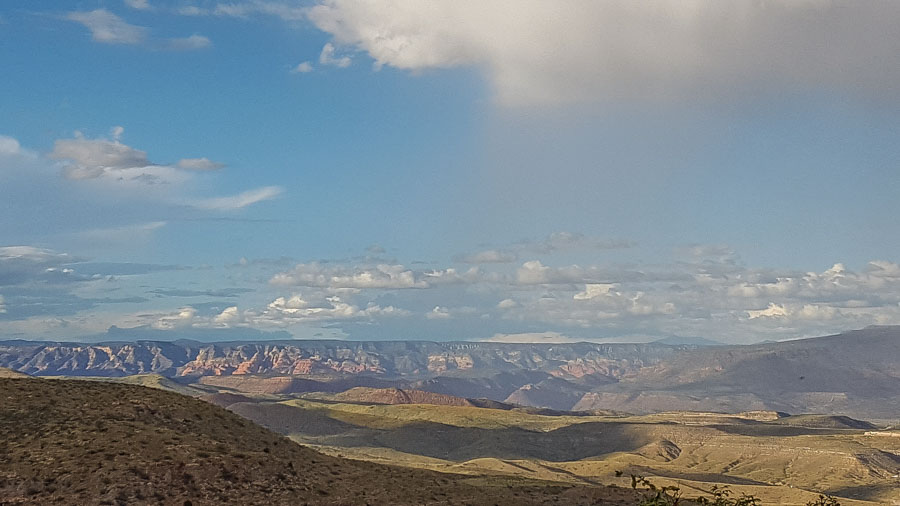 It's easy to spend most of the afternoon if not the entire day just exploring the entire town from top to bottom while stopping in at a few interesting wine tasting rooms to sample some of the unique boutique wineries from around Arizona. There are also plenty of choices for dining ranging from simple casual dining venues to more creative outlets and restaurants featuring locally sourced produced and inventive season menus.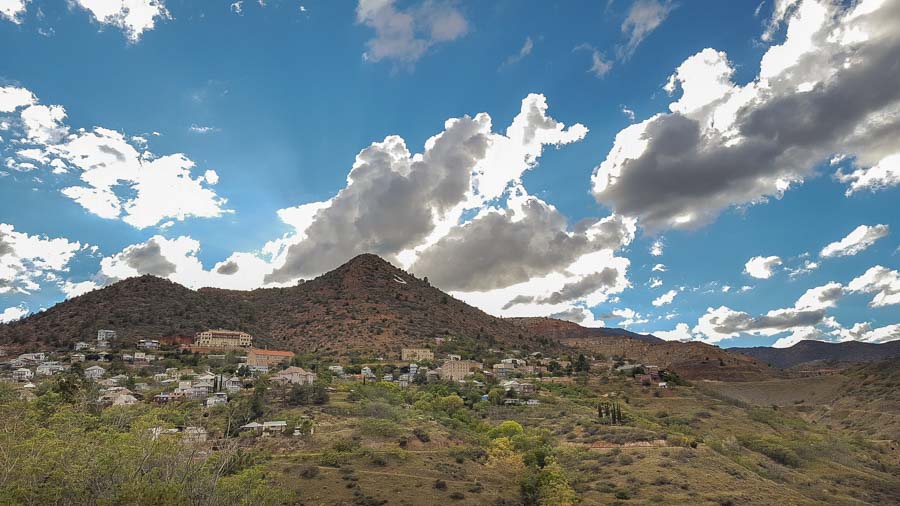 Where to stay along the way
You can easily stay any where in the various locations to relax and take your time in exploring the area. There are a variety of nice place to stay in the region so you can be comfortable and enjoy your visit. Here are some of my recommendations below on where to stay in each area from Sedona, Jerome to even Phoenix if you want to base yourself there to explore other areas of the region..
Check out rates and availability in Jerome area
Check out rates and availability in Phoenix area
Rental Cars
You can rent cars from Sedona or the Phoenix area and do this easy road trips. Check out the best rates from the sites offered below.
Check out car rentals with Expedia
Check out car rentals with Hertz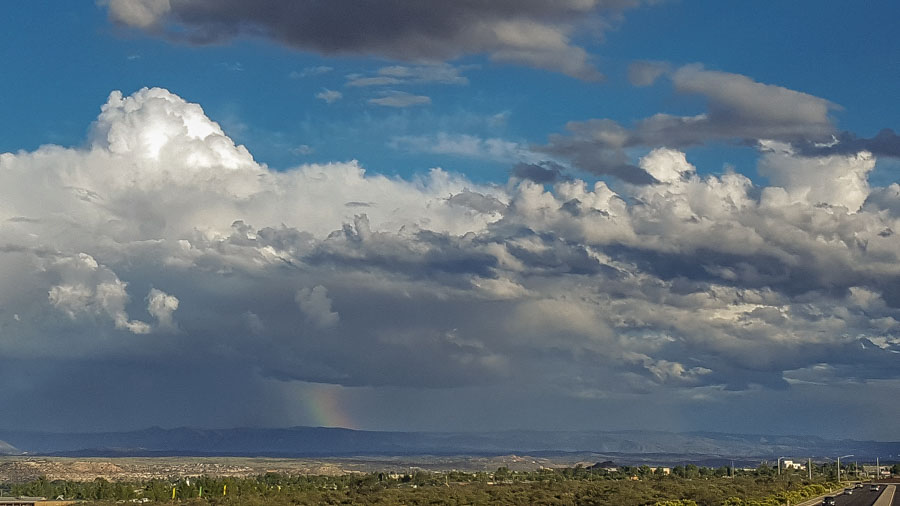 Conclusion on a road trip from Sedona to Jerome.
If you are looking for a unique and fun road trip in this part of Arizona the slow pace and gorgeous landscape between Sedona to Jerome is a must do for any visitor to the state. You can easily visit Jerome also as a day trip from the Phoenix metro area and drive up towards Sedona if you want to visit the other attractions heading north. This road trip can easily be a day trip or broken up into an over night visit if you want to see other Indian sites and landscapes in the vicinity.
Check out these other Arizona posts below
Things to do around Flagstaff Arizona
Getaway weekend to Phoenix Arizona
Road trip to Walnut Canyon National Park
Road trip to Waputki National Monument
Best places to photograph Sedona
Visiting Sedona landscapes and photography
Exploring the Montezuma cliff dwellings
If you enjoyed the post – please Pint it!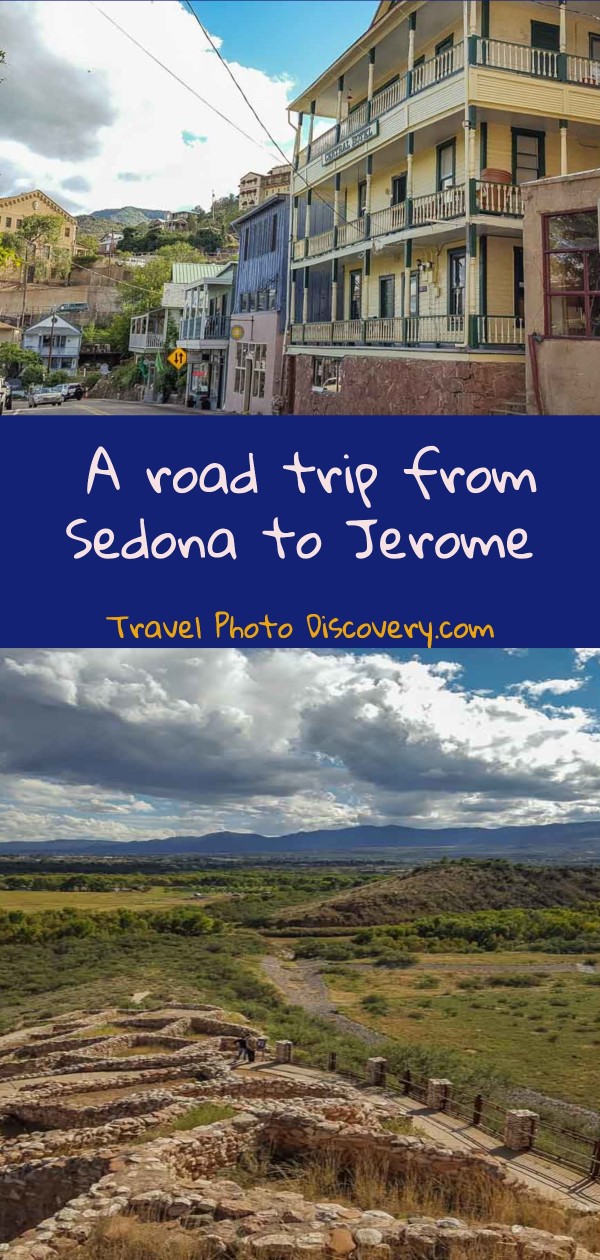 Thanks for visiting today and checking out this post on this Road trip from Sedona to Jerome, if you enjoyed the images and post, could you please share it with any of the social media buttons located around the post.
If you like what you see, come and check out my other social media channels for more updates, including Instagram, Pinterest and Twitter
Disclosure – There are affiliates links on this posts which provide a small commission to support this site at no extra cost to you. Thank you for reading, and happy travels