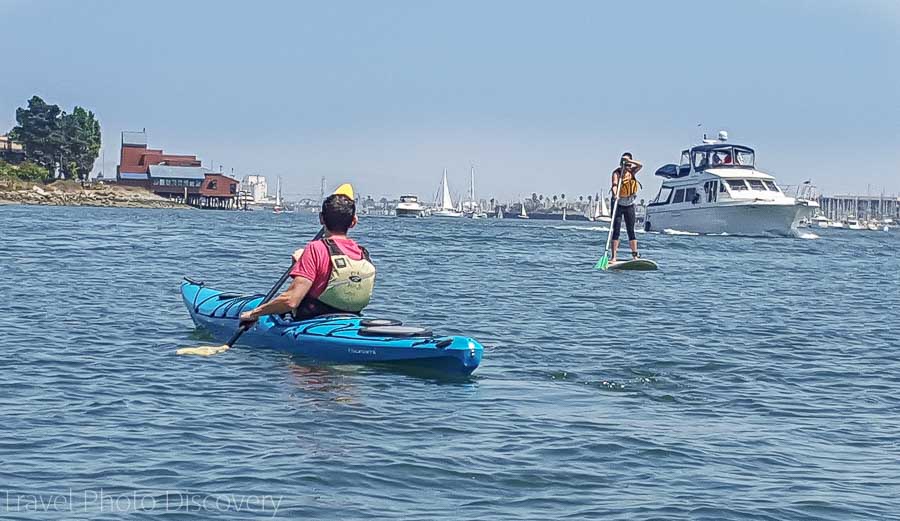 If your looking for active adventure in the USA, it's time to grab your gear and head out to some of these amazing destinations around the country. If you love trekking through exciting mountain ranges and national parks, kayaking through pristine rivers, canyoning, snorkeling or diving or some fantastic water sport that gives you that unforgettable rush and once in a lifetime experience, you need to try any of these adventure trips in the USA.
Best adventure experiences in the USA
Whether you enjoy summer or winter adventure experiences. Extreme or soft immersion and sensory trips, there are so many wonderful things to do around the USA that inspire you to visit and try these fun and cool active or easier active experiences. This guide is broken down into extreme, easy/soft, family oriented and unusual adventure/active experiences and the specific activities and locations to go to and tips on how and when to do this.
Extreme or challenging USA adventure tours or experiences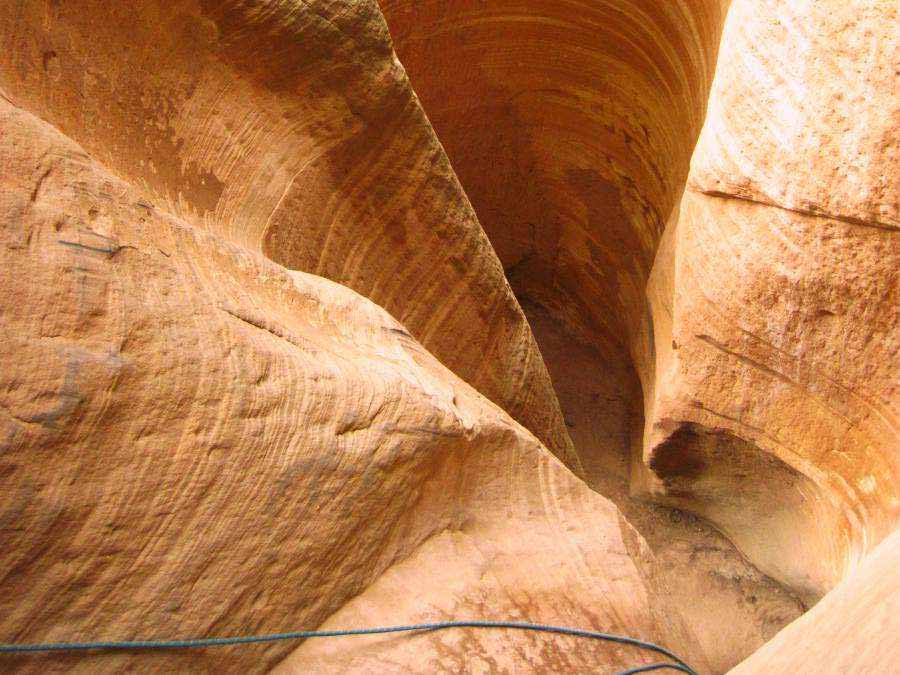 Canyoneering at Zion National Park
A really great outdoor activity for adrenaline junkies or those with a sense of adventure is canyoneering in Zion National Park. This involved rappelling and climbing down a series of narrow slot canyons. One of the best places to do canyoneering is in and around Zion National Park because the area is riddled with enormous 'staircases' made of multiple layers of cliffs 15-200 feet high with narrow walls only several feet apart. There are anchors firmly attached at the top of each cliff on most routes in the area, so if you have your own rappelling equipment, this is easy to do. If you don't – and especially if this is your first time canyoneering – there are operators in nearby Springdale that will arrange everything for you, including providing an expert guide to teach and accompany you. The first descent is the worst – edging your way backwards over the edge of the cliff, then lowering yourself down is terrifying at the beginning, but soon the thrill and awe at the incredible surroundings take over. This is not for the faint-hearted, but after you get over any initial fear, it is pure fun.  Early fall is the best time of the year for canyoneering, but late spring and early summer are also OK. 
 James at Travel Collecting
Easy or soft USA adventures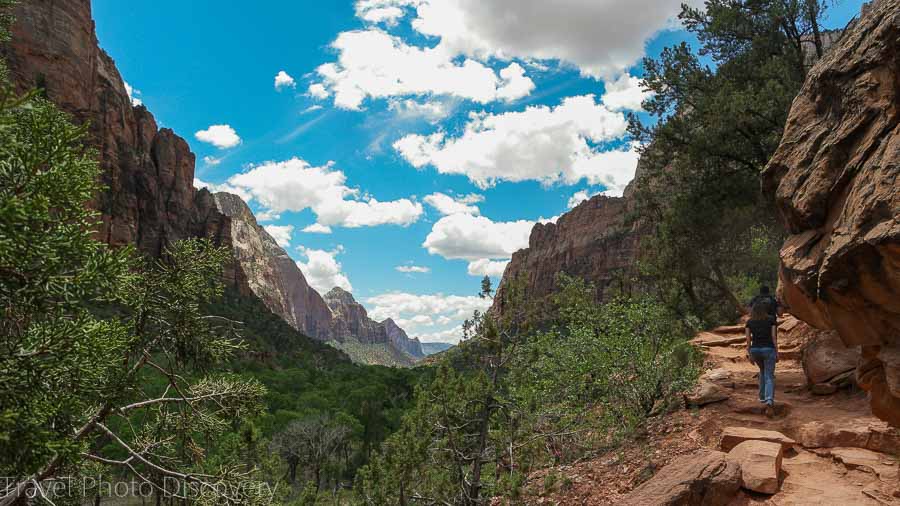 Hiking the many trails of Zion National Park
Even though Zion National Park is a four season destination, in my opinion spring time is really the best time to explore Zion National Park. There are so many amazing trails to get out and see the stunning landscape around the park from soft to more challenging hikes. You can't go wrong with any of these hikes that spot light different areas of the park and are more dependent on the timeframe you have to visiting each area. Spring to summer is a very popular time to visit so make sure you book your hotels months in advanced because accommodations fill quickly or you will be paying outrageous prices. Same for campers and camp sites that are full during peak visiting time frames.
For more inspiration, check out my Zion National Park hikes post here for more images and the main hikes worth visiting around the park.
Check out reviews and booking accommodations around Zion National park here for more details and current prices.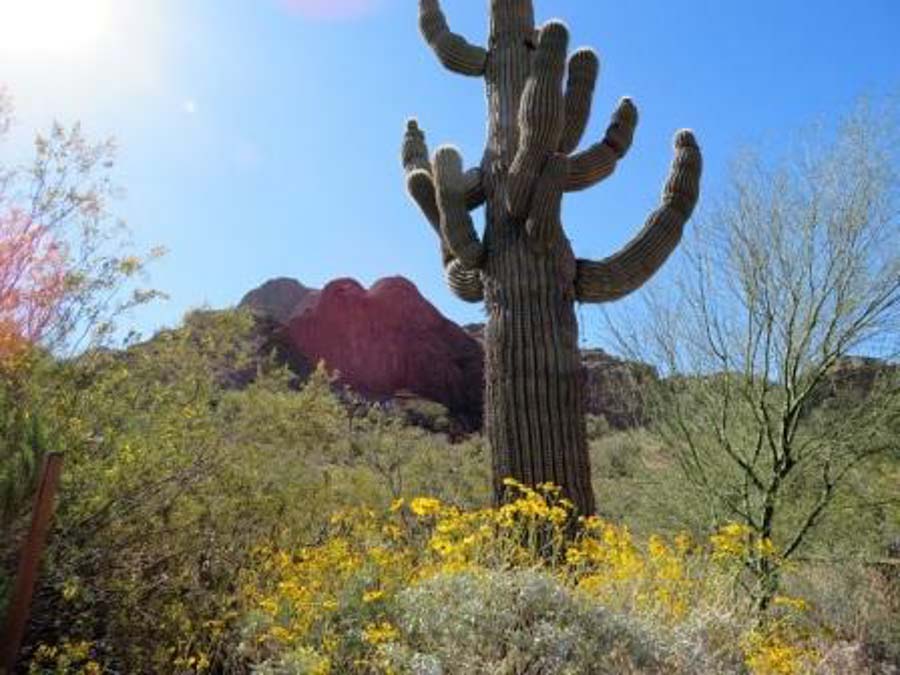 Urban Hiking at Cambelback Mountain in Phoenix, AZ
Should you mention in Phoenix that you are slightly interested in hiking and the enthusiastic response is sure to be, "Oh you must hike Camelback Mountain!" America's fifth largest metropolis boasts one of the best urban hikes in the world. At an elevation of 2,706 feet, the camel-shaped mountain landmarks the northeast horizon of the city of Phoenix. Arriving to the summit of the camel's hump and the jaw-dropping 360 degree view of the surrounding cities of Scottsdale, Phoenix and Paradise Valley is no walk in the park.
There are two different Camelback Mountain hiking routes, the Echo Canyon trail and the Cholla trail. The Echo Canyon route is most popular and begins at 4925 E McDonald Drive. Arrive early, as close to sunrise as possible, to avoid heat and to ensure parking. There is no water supply on Camelback Mountain so bring a good supply of water. Reading guides to hiking Camelback, the difficulty level is rated moderate to extreme. The reality is that the Camelback trail is very difficult, with some moderate sections. For everything you need to know to hike Camelback Mountain click here.
Sue Slaght-Travel Tales of Life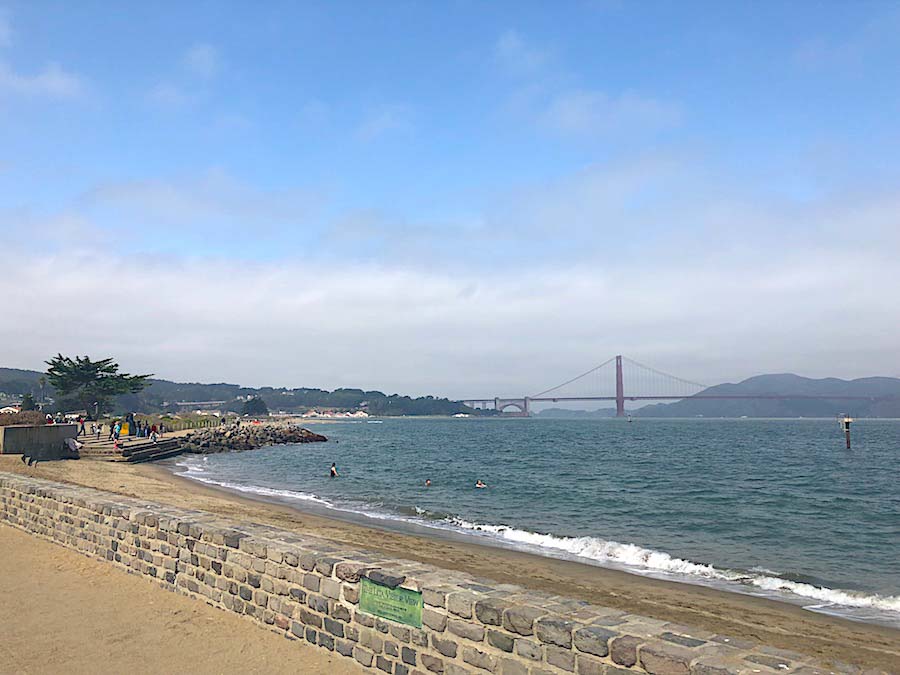 Biking Along the Waterfront In San Francisco
Biking along the San Francisco waterfront, and over the majestic Golden Gate Bridge, is a fun adventure for the whole family. This is a great bike ride year round, just check the weather forecast and dress accordingly. Reserve your bikes online at San Francisco Bicycle Rentals and your fun day will start here, at 425 Jefferson Street, near Fisherman's Wharf. After picking up your bikes, set out along the waterfront to Aquatic Park. Ride up the hill and through Fort Mason, now you are in the Marina District. Ride along the bike trail, by the Marina Green, and continue on the stunning trail along the Bay, looking out to the splendor of the Golden Gate Bridge. Ride over the Golden Gate, then take a left, go under the bridge and down into posh Sausalito. Make your way to the ferry dock where you can purchase your tickets. The ferry will arrive at one of the best foodie destinations in the City, the Ferry Building. Have lunch, then continue riding along the waterfront, passing Pier 39 and Fisherman's Wharf, and return your bikes.
Read more on Fun Things To Do In San Francsco
Tip: For young kids, consider renting a tandem. You will be biking in some areas with many cars and pedestrians, the Golden Gate Bridge can be windy with serious cyclists racing by.
Whitney with Go fam travel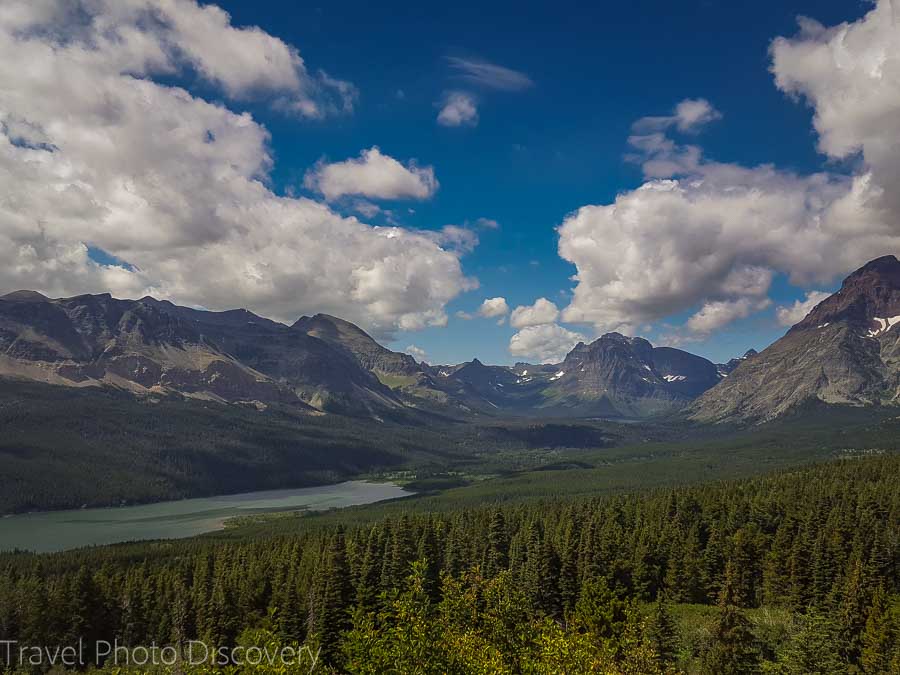 Road trip through Glacier National Park
One of the most inspirational places to visit is Glacier National Park and a drive through the most scenic areas and short visits and hikes through the area is ideal to experience the best parts of the park. There are many scenic look out points and the highlight of visiting the area is to take a drive on the Road to the Sun starting from the valley floor to the most spectacular points of interests while driving up the stunning mountains to view the park valley and mountains from below. Once you are up in the summit areas there are many trails that you can explore in the park. One of the most popular trails to take is up by the Logan Pass visitor center at the summit of the Road to the Sun. The alpine trails at the summit area are a great way to explore the summit areas with fantastic views of the peaks and scenic views overlooking the park areas.
For more inspiration to visiting, check out my Glacier National Park tour here for more images and details to visiting various parts of the parks including the Road to the Sun.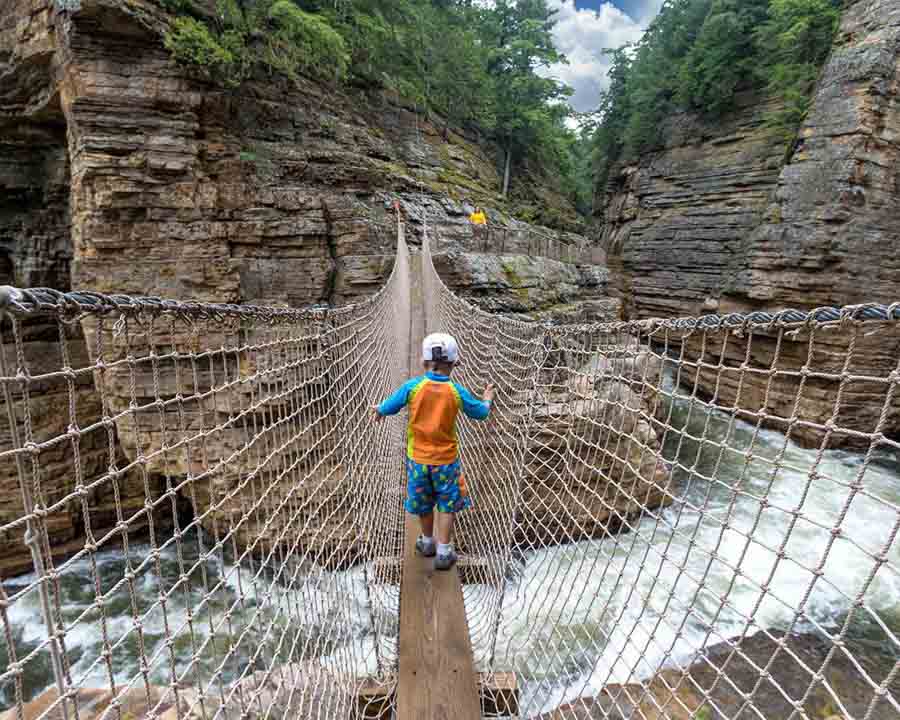 Ausable Chasm in Upstate New York
Ausable Chasm is one of the most spectacular attractions in Upstate New York. This 2-mile gorge along the Au Sable river is one of the oldest attractions in the US dating back to the late 1800's. Shaped by glaciers and tectonics, Ausable Chasm is a full-on adventure destination too.
There are rope courses, rafting, tubing, and rock climbing, much of it
fit for the whole family. usable Chasm is also a year-round destination. It's popular for hiking and exploring or just enjoying the great outdoors.  Although Ausable Chasm is in a fairly remote part of Upstate New York, it's not too far from other great attractions like Lake Placid and The Wild Center. And there is great camping nearby at the Ausable Chasm campground. There are incredible nearby attractions as well such as the fascinating Underground Railroad museum documenting the regions importance in freeing slaves from the deep south.
But, if you're visiting this incredible Adirondack adventure center,
make sure to explore the visitor center as well. They have an amazing
staff of historians and nature experts that can take your visit to this
natural wonder to the next level.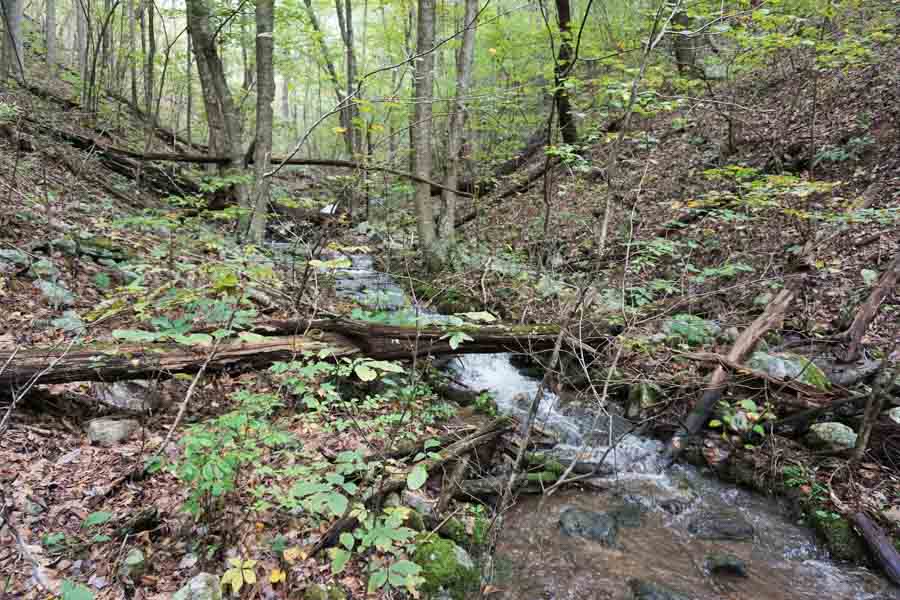 Hiking in George Washington National Forrest, VA- Duncan Knob Trail
Duncan Knob is a 7.8 mile, difficult, but dog-friendly loop trail. This is a strenuous hike with rocky pathways so I highly recommend wearing hiking boots. It is ranked hard because the highest peak of the trail reaches 1,679 ft. in elevation.
Getting there was complicated because the GPS we were using didn't recognize the trail. We ended up having to put in the coordinates. It is a good idea to print or save the directions to the start and for the trail itself because there is no service once you are there and it's easy to get lost (we learned that the hard way.) It starts at Crisman Hollow and then climbs to Peach Orchard Gap. There is a short trek on rocky ledges, then the trail descends to Duncan Hollow where it follows a rocky stream. Be careful, it gets slippery. After, it turns and crosses Middle Mountain where it loops back to Peach Orchard Gap back to Crisman Hollow.
It is best to do this trail in the fall so the weather is cool and breezy. It takes about 5 hours to complete, so be sure to pack plenty of water and bug spray, if you are loved by mosquitoes as much as I am. The trail is well shaded so sunscreen and sunglasses aren't a necessity.
Hailey Harris with Diary of a Wanna be World Traveler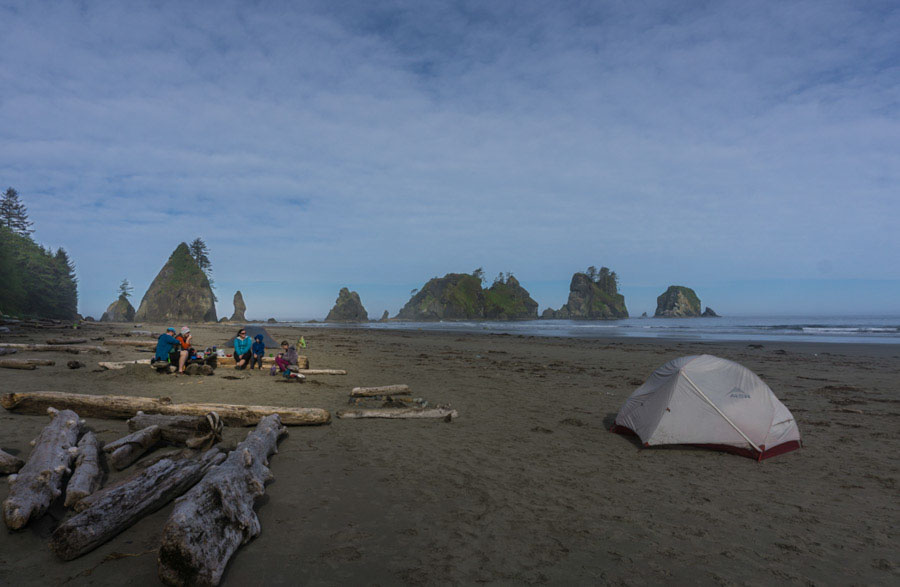 Adventure experiences at Olympic National Park
To really experience the Pacific Northwest you need to see its remote rainforest beaches. Olympic National Park in Washington has 35 miles of pristine coastline. And to get to it you'll have to hike in – there is no road access. The beaches are a great place to explore the tide pools or see the sun set over the Pacific Ocean. And if you're lucky you'll spot whales, seals, otters and eagles. For the best scenery, I recommend hiking in with your camping gear and staying overnight.
There are several wilderness campsites along the coast. They are very basic sites (some don't even have a pit toilet) so you will have to carry in everything you need and be totally self-sufficient. Be sure to get a permit from the park ranger's office before you go. The best time to go is the summer, but some areas require reservations. If you want a challenge, you can hike the entire 35 mile coast over a few days. For shorter trips that maximize scenery I recommend the Ozette Loop or Shi Shi Beach. Both are easy hikes suitable for first time wilderness campers or kids.
Check out Taryn's post on hiking and camping at Shi Shi beach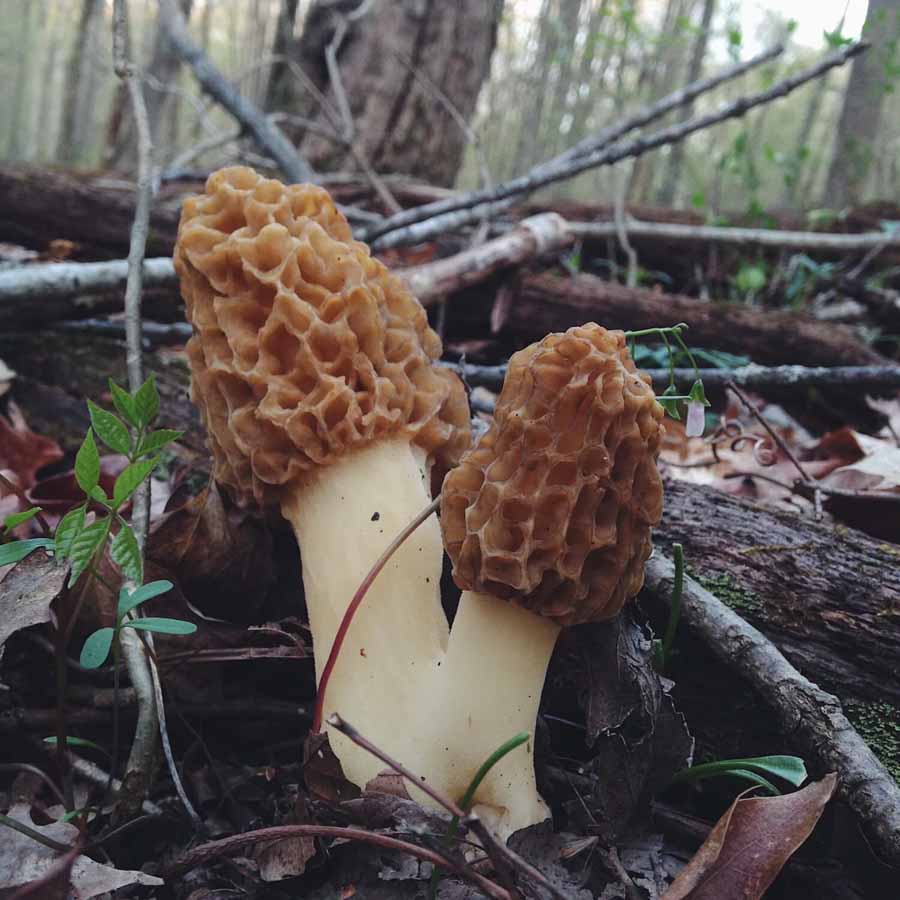 Morel Mushroom Foraging in Indiana
Tips: "When in doubt, throw it out." If you're not 100% sure the mushroom you have found is a true morel do not eat it. When we first started hunting we carried an Audobon guide with us to help identify mushrooms and frequently did spore testing to make sure what we found was in fact edible. 
Morels don't grow on trees but near/around the base of trees because they tend to be associated with and form a symbiotic relationship within the roots of the host trees and other plants nearby.
Look carefully at the forest floor because leaves can often be covering these sneaky little shrooms. Mature stands of oaks, elms, and hickory trees are a good place to start.

Trilliums, trout lilies, bloodroot, and

mayapples

are good environmental indicators because of their need for rich, moist soil with a healthy composition of nutrients and soil microbiota. 

Keep an eye on soil temperatures as well; different varieties will produce when they range from 50-60 degrees. 
Logistics – You don't need to go far to have a successful trip. Head out to one of your favorite hiking trails and start looking. Make sure to bring mesh bags or baskets with you so the mushroom spores can fall to the ground as you keep looking. We also always treat our clothing and boots with permethrin to keep ticks and mosquitos at bay.
Best times – Spring is the season for morels in Indiana but it depends on what the weather is doing. Sometimes we've found them in March and sometimes it's been late April. You have to learn how to interpret the landscape to have a successful hunt.
Check out Emily post on hunting morel mushrooms with Em's on the Road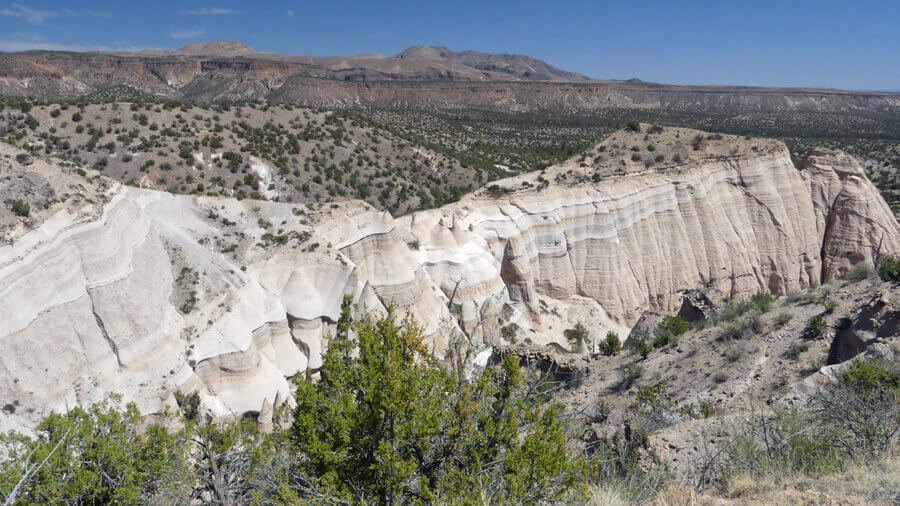 Hiking at Tent Rocks National Monument, New Mexico
Kasha-Katuwe, better known as Tent Rocks National Monument near Santa Fe, New Mexico, is an extraordinary geological sight, almost other-worldly, and aptly named. Cone-shaped tent-like rock formations, called hoodoos, highlight this unusual natural landscape; it is a product of erosion since volcanic eruptions from 6-7 million years ago.
We hiked the Canyon Trail at Tent Rocks in April, a moderate-to-difficult hike that took us from the canyon base to the mountaintop. It was exhilarating to hike through the slot canyon and scramble up above the hoodoos.
The Canyon Trail is a 1.5-mile trek each way through a narrow canyon up a steep 630-foot climb to the Mesa. Atop the Mesa, we were treated to spectacular views of the Sangre de Cristo, Jemez, Sandia Mountains and the Rio Grande Valley.
An easier trail is the 1.2-mile easy Cave Loop Trail where the hoodoos are visible from the base, without the mountain and valley views.
Location:
Tent Rocks National Monument is located just under 1 hour west of Santa Fe in north-central New Mexico.
Tips:
The Canyon Trail is only difficult a couple of places.
Difficult, steep spots can be overcome by crawling up or down on your butt.
Be aware of the altitude; 6-7000 feet may make breathing difficult.
A hiking stick is helpful.
Tent Rocks is open from 8 AM – 4 PM, and you must be out by 5 PM.
Fee is $5 per car.
The sun is quite strong so wear sunscreen, hat, sunglasses, and long-sleeves.
When to go:
Spring is a good time to go, before the summer crowds, and when the sun is not as strong.
The Monument is closed on certain holidays, so be sure to check the website. (Noel, If you can embed 1 additional link to make easier for people to check, it is – https://www.blm.gov/visit/kktr)
Check out Wendy's post on Santa Fe, New Mexico on your bucket list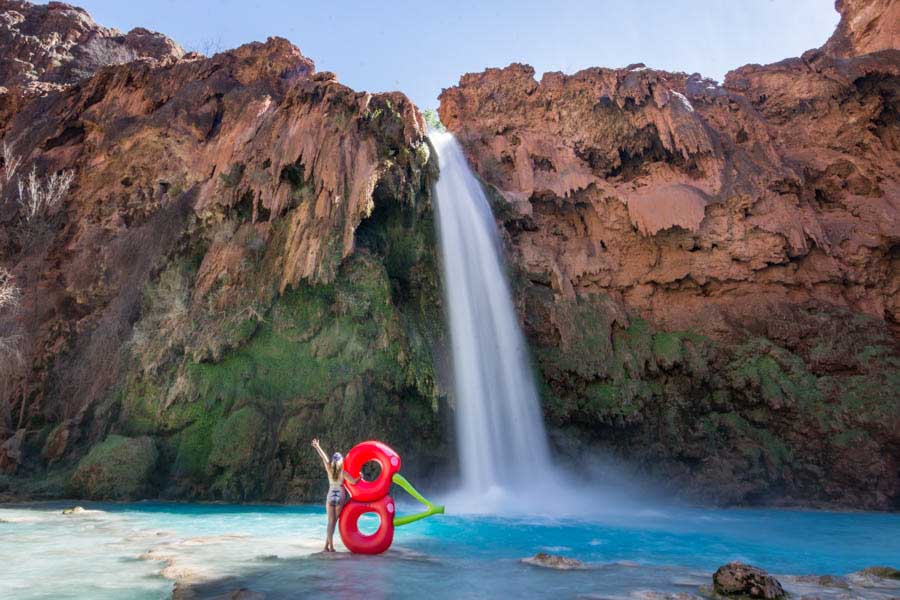 Exploring Havasu Falls, Arizona
Exploring the Maroon Bells in Colorado
With its snow striped mountaintops surrounded by golden aspens, Maroon Bells is perhaps the most photographed mountains in the Rockies.  Visiting the Maroon Bells in Colorado deserves to be on every outdoor adventure enthusiast's list. The red mudstone layers give the mountains their unique maroon coloring and its name.  When the light and weather conditions are right, the peaks reflect in the lake, and this image is on prints and postcards for sale at most gift shops in Colorado.  10 miles from Aspen up Maroon Creek Road, the Maroon Bells put on quite a show in Fall, when the aspen groves turn shades of yellow and gold.  
Cat from For Two, Please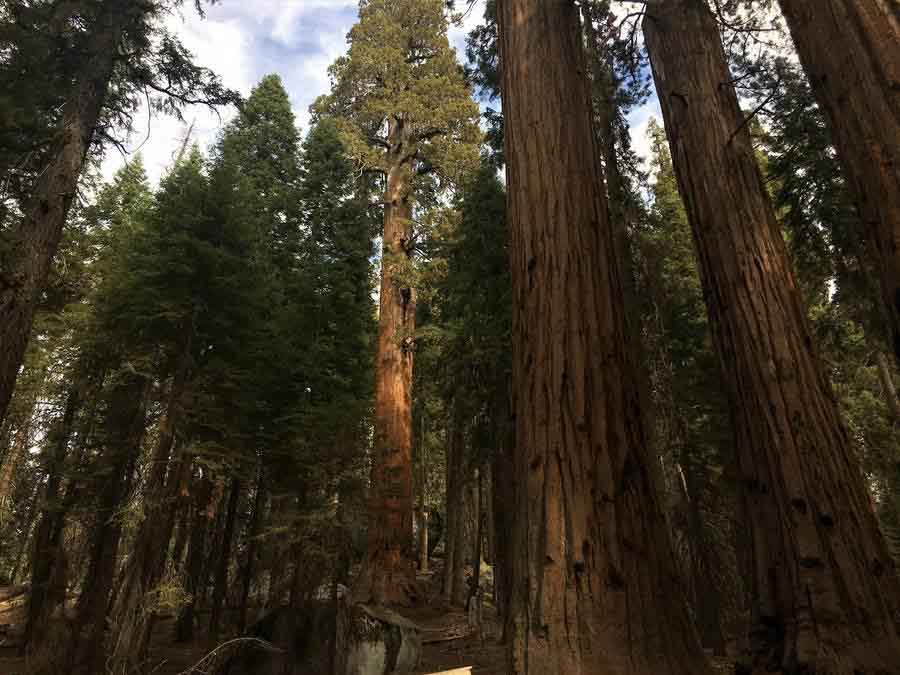 Exploring Sequoia National Park
Family friendly adventure tours or experiences

Hiking the trails at Hoh Rainforest
The Hoh Rainforest of Washington is truly unique to the United States. Between ancient cedars and giant maples, the hiking trails present several different views of this Pacific Northwest rainforest. From the Olympic National Park Hoh Visitors Center, head onto the Hall of Mosses or Spruce Trails to be surrounded by dripping moss and colorful fungi.
A four-hour drive from Seattle or five hours from Portland, exploring the westerns side of the Olympic Mountains is a dedicated trek and is best paired with either a stay at one of the Lodges of Olympic National Park or a camping trip, even in the cooler months. There is no public transportation to this part of the National Park, but tours are available out of Seattle if you're interested in arranging a guided excursion.
The best time to visit the Hoh Rainforest is early November (elk rutting season and fall colors!) or late April when the forest is just waking up. The summer is also beautiful, but there are a lot of visitors hiking through the rainforest during the nicer months. No matter when you choose to visit, rainforest hiking in the Pacific Northwest is not to be missed.
Rob Taylor with 2traveldads.com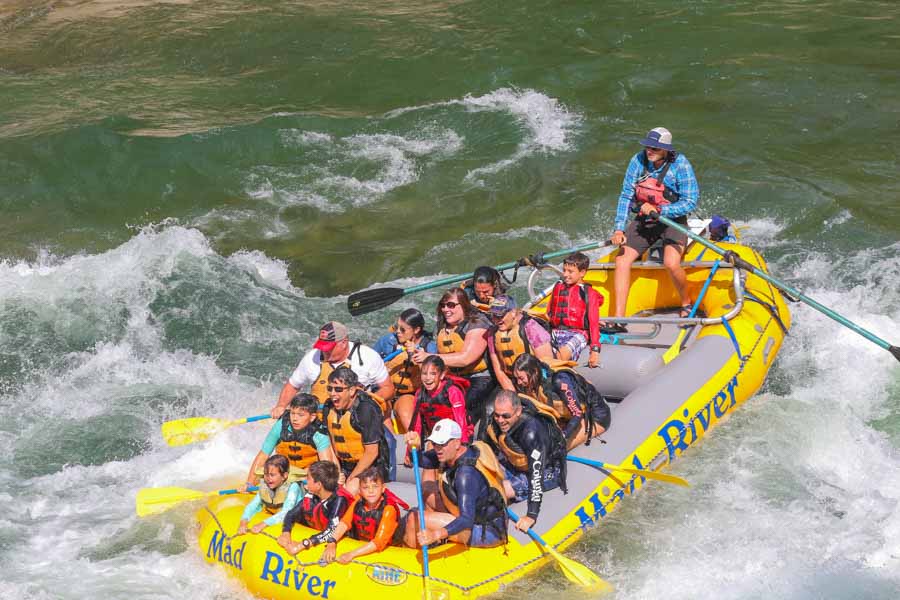 Family whitewater rafting on the Snake River
Whitewater rafting on the Snake River in Jackson, Wyoming has been one of my favorite outdoor adventure experiences. What made this trip even more memorable was that my kids were finally old enough to experience the thrill of white water rafting. There are quite a few rafting companies in Jackson Hole, as the Snake River has very popular class II and III rapids. We chose Mad River Outfitters and were very pleased with their prices, knowledgeable guides and overall experience. You can choose from a gentle scenic float on another section of the river or brave the whitewater on larger classic rafts (which we did), or smaller rafts for the more daring. There are even options to couple the experience with an outdoor BBQ lunch.
The best time to whitewater raft would be the summer, as the water temperatures are the mildest (60 degrees). Our group was also fortunate that Wyoming had plenty of snowfall this past winter, so the rivers were running high. Our guide explained to us that the more snow falls the in winter, the higher the water volume in the spring and summer (which makes for a better rafting experience). The entire trip on the river was about an hour, with some gentle stops along the way to jump in the cool water.
Although there is an element of danger with falling out of the raft during one of the rapids, our guide taught us what to do if we fell off and how to safely get back on the raft. We paddled, laughed and got soaked on this adventure. To date, this is my family's most enjoyable outdoor experience and one we will look back on fondly.
Attached is the photo. I know you requested mostly landscape, but I had an action picture that is pretty great!
Family hiking in Joshua Tree National Park
One of the most memorable outdoor adventures we had with the kids in the US was hiking in Joshua Tree National Park. Located in Southern California, about 2 hours East of Los Angeles by car, Joshua Tree is often described as 'otherworldly' and indeed, it is different from anything we had even seen before.
The park lies where the Mojave and the Colorado deserts meet and its landscape is made of barren land dominated by large boulders and the so called 'Joshua trees', tall yucca plants stretching their spiky arms towards the sky.
You can visit Joshua Tree at any time of the year. The spring is the most popular time for outdoor pursuits but we went there in the summer and it was still possible to enjoy its stillness and beauty, despite the scorching heat.
In all seasons, good hiking shoes, a sun  hat and water are a must as sunstroke and dehydration are a significant danger.
The park has three visitors centre where you can get detailed maps of the area and a list of hikes of different levels of difficulties.
Many of them are under 1 hour long and suitable for families, making Joshua Tree a very easy yet impressive park to enjoy even with young kids.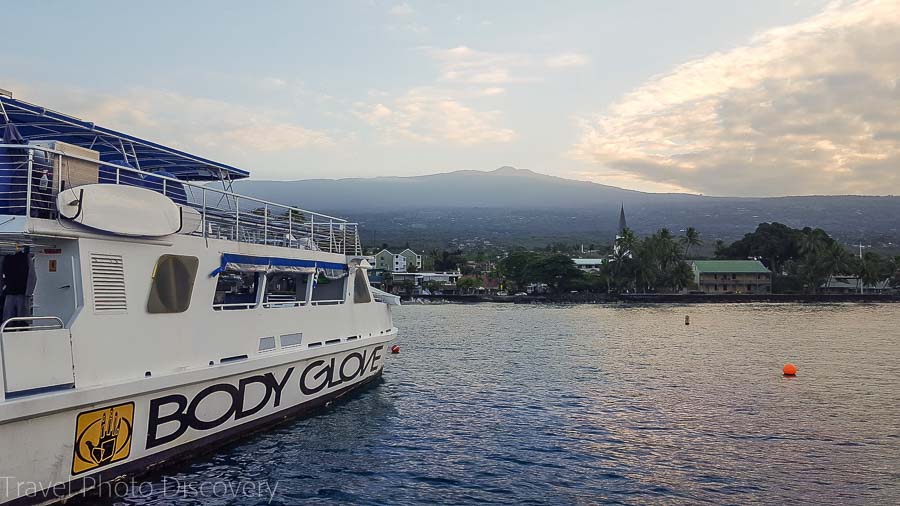 Family adventure snorkeling cruise on the Big Island
Those looking for a unique day adventure cruise should experience this cruise offered with Body Glove tours. The adventure tour starts early at the Kona pier and proceeds through the scenic coastlines while the captain explains all the sealife that happens in the area most of which include turtles, dolphins, whales in season and a variety of tropical fish. Along the route is a stop at the red rocks for snorkeling, exploring the coastline area and a nice barbeque lunch while enjoying this beautiful area.
Check out this cruise experience on the Big Island here for more inspiration and images to doing this particular tour.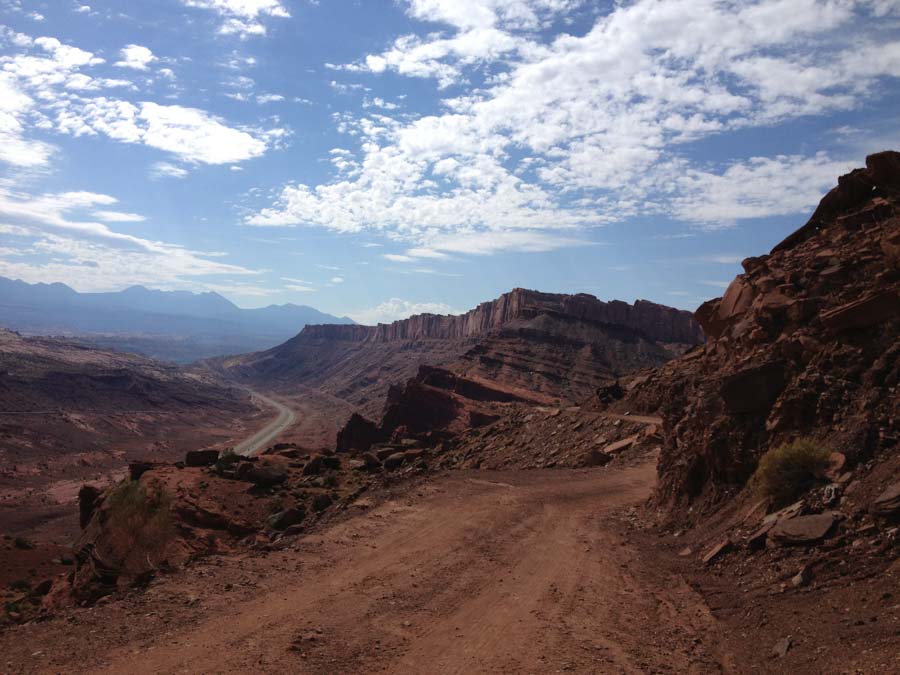 Clemens with Travellers Archive
Unusual adventure experiences in the USA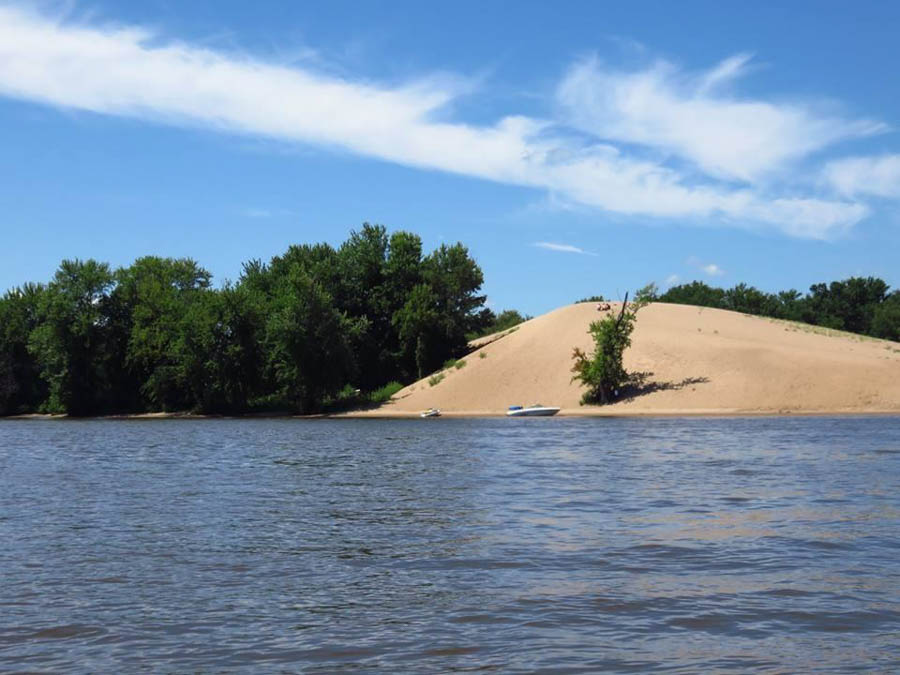 Sandbar camping along the Mississippi River
Wild sandbar camping in the Mississippi River (Iowa) from Kylie at Between England and Iowa
An unusual outdoor adventure that can be found in the USA, is wild camping on the sandbars in the Mississippi River!  There are various little islands and sandbars dotted along the river that you are allowed to camp on for free, for up the 14 days.  The best way to reach the sandbars is by boat or by kayak, keep in mind that the current of the Mississippi River can be strong so it's best to travel 'down stream'.  Whatever mode of travel you choose, you'll also have to carry all gear (tents, sleeping bags, food, water etc).  Some good places to drop in would be Guttenberg Iowa (below lock and dam 12) or Dubuque Iowa (below lock and dam 11). There are some rules however that campers have to adhere to, such as not leaving the camping site unattended for more than 24 hours, after 14 days you have to move on to a different sandbar more than a set distance away, fires can only be mad with fallen branches (no cutting down live trees) and of course taking all your litter away with you.  This are displayed on information boards on some of the larger sandbars.
The best time to go sandbar camping is during the summer.  Early in the season, be careful with higher river levels and debris that may have been caught up in ice while the river was frozen during the winter.
They are also great for just a day trip!  I've been out a couple of times and it's a great way to feel like you're on your own deserted island for a few hours!  Whether it's just stopped and cooking lunch over a camp fire, fishing or relaxing on the beach and spending some time reading or swimming.
Forest Bathing in the Adirondacks
Check out Danila's post on visiting the Adirondack peaks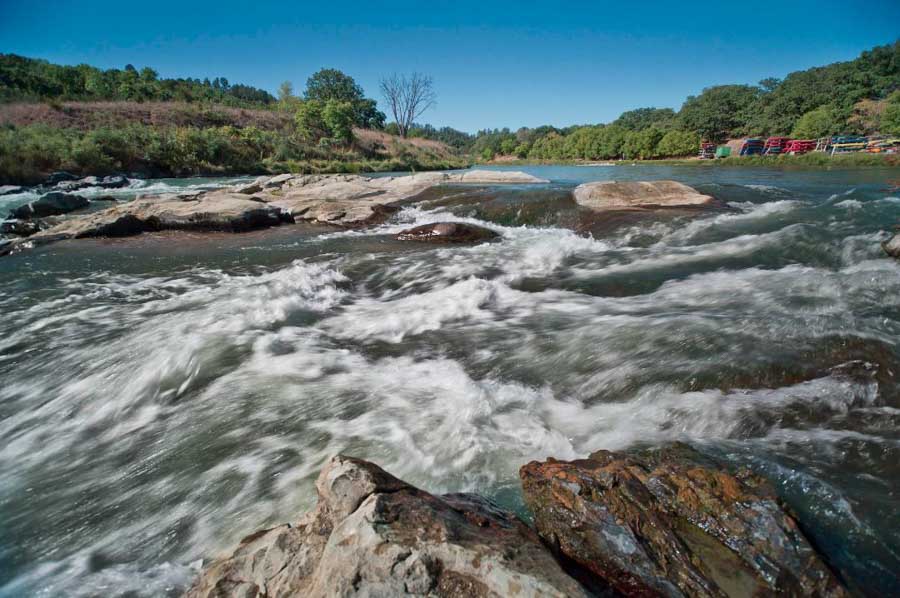 Horsetank floating in the Niobrara river in Northern Nebraska
Water sports activities around the USA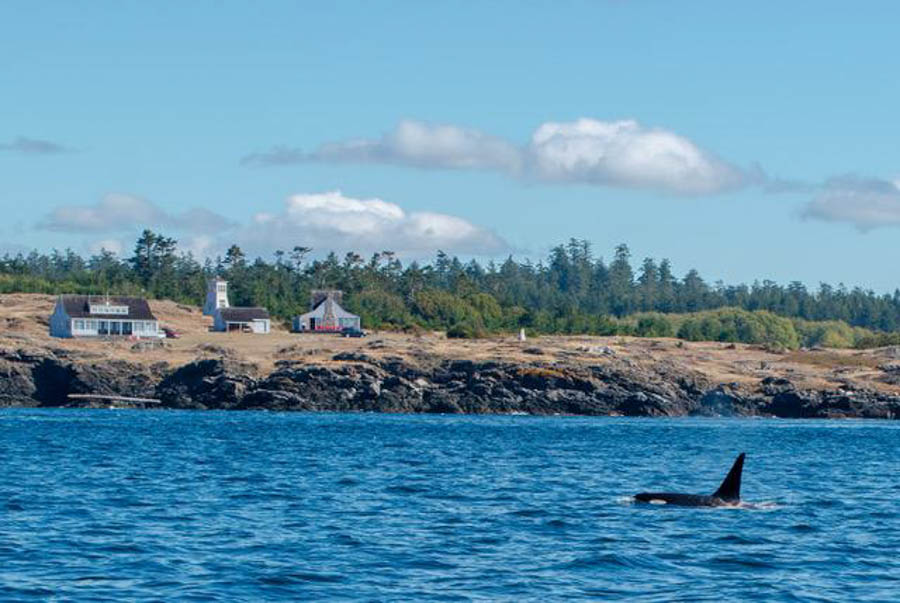 Orca and whale watching in Puget Sound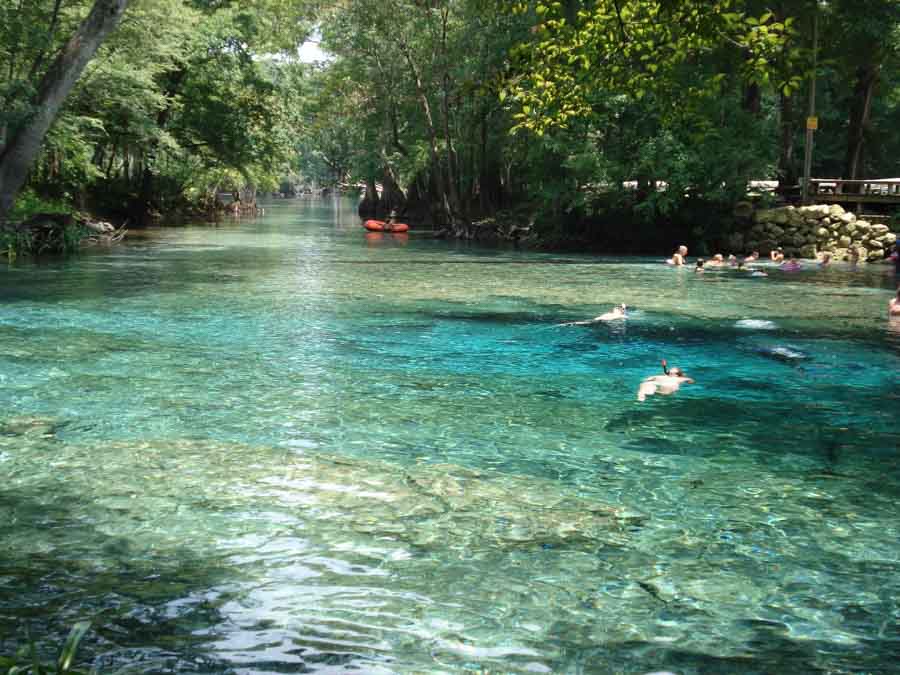 Under water caving in Central Florida
Throughout Central Florida, an area where the land is made nearly entirely of soft limestone rock, there are pockets along rivers and bodies of water that have been washed away over millennia – much like the cenotes one finds in Mexico. These areas, over time, are filled with fresh water, creating the underground cave system in the fresh springs of the area.
Because of the amazing underground anomalies, adventure seekers from around the United States year-round to snorkel, dive, and explore caves that can go beyond 100 feet deep under the surface of rivers and springs in Central Florida. In fact, teams of professional divers, diving instructors, and underwater explorers with syndicated shows flock to the area to explore the underwater cave systems, dive deep, and see what the spring waters under Central Florida offer. Areas such as Ginnie Springs, near Gainesville, offer camping and off-road paths, as well as down-river rafting alongside these deep and ancient springs, making the area one of the most popular in the United States to enjoy the labyrinth of pathways.
In addition to being visually stunning, the underwater cave system is immense, and features a variety of freshwater wildlife. Luckily, the temperature of these underwater cave systems is typically too cool to feature another frequent visitor to Central Florida waters – alligators!

Diving at Key Largo
Key Largo is the first stop in the Florida Keys, and it is roughly a one-hour drive from either Miami or Fort Lauderdale Airports. Diving in Key Largo is one of the most cool, fun, and unusual things to do in the Florida Keys.
Dubbed the "Diving Capital of the World," Key Largo offers some of the best diving sites in the continental USA.
Here, you can dive some of the most famous coral reef system in Florida – Molasses Reef and French Reef are two of the most popular. You'll find different types of fish, rays, sea turtles, and sometimes even dolphins in these waters.
For a cool diving adventure, check out some of Key Largo's well-known shipwrecks. One of them is the famous USS Spiegel Grove wreck – a Thomaston-class dock landing ship that was purposely sunk in 2002. The Spiegel now rests 60-130 feet below the surface. You can explore this massive ship, which still bears the US Flag.
There are several reliable dive operations in Key Largo. We recommend Rainbow Reef, as the staff is quite attentive to guests and puts a lot of emphasis on safety. The best time to visit Key Largo is during the summer season. Keep in mind that you will need to be flexible if you want to visit the Florida Keys during hurricane season, which starts in September.
Halef with The RTW guys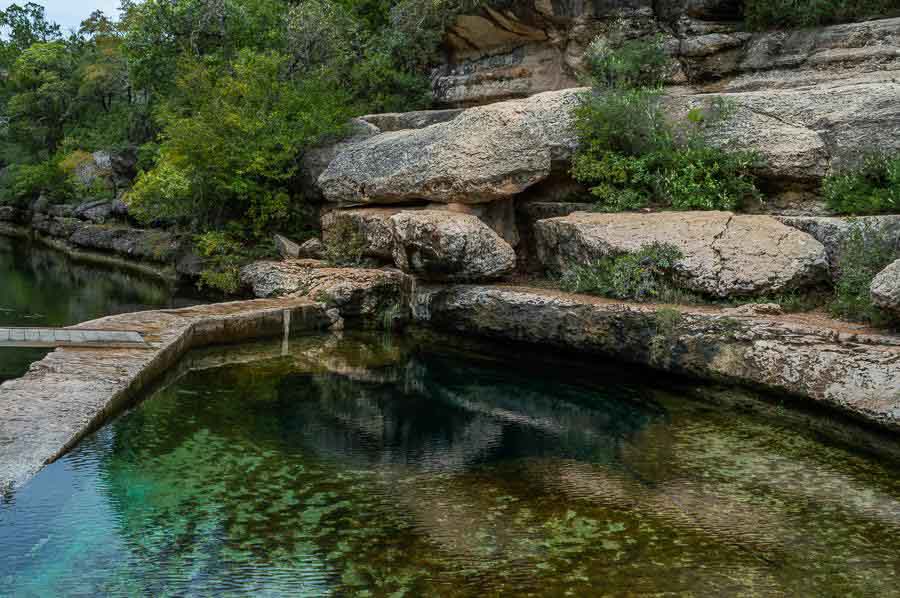 Swimming hole fun at Jacob's Well
Getting a spot to experience the beautiful Jacob's Well. While visiting and looking at the well is free and can be done without reservation within opening times. There are 60 spots in every time 2 hour allotted time slot for swimming.
This vertical hole is considered one of the most dangerous diving spots in the world as at least 8 people have died. At the base of the well, a small cave entrance is visible, but the sunlight begins to filter and becomes eerie quite quickly.
Fun on the Guadalupe River in Texas
Jillian with Adventure Travel
Winter adventure experiences in the USA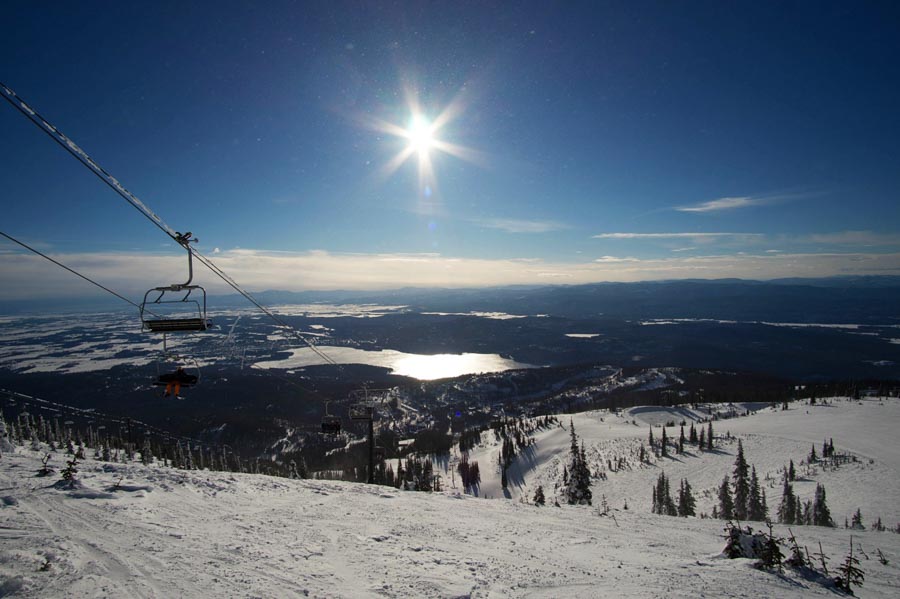 Skiing Whitefish Mountain
Whitefish, Montana is wonderful winter destination and the skiing at Whitefish Mountain Resort is fantastic.  The town is located near Glacier National Park and 66 miles from the Canada-US Border. 
The mountain often gets dumps of knee-deep powder and offers a number of runs for all abilities.  The Hell Roaring Basin is the most challenging skiing on the mountain and has some excellent steeps and trees for strong skiiers. The weather on the mountain is frequented by "inversions" where the cloud cover stays low in the valley and skiiers can literally ski above the clouds.  This also makes the top of the mountain warmer and provides fantastic views.
The town of Whitefish is worth taking some time to explore and enjoying for a bit of apres-ski. There are several touristy shops with all manner of quaint items that would be perfect for decorating a ski cabin.  The local pub, the Bulldog Saloon serves delicious burgers with an interesting ambience (make sure you visit the bathrooms…)  The Great Northern Brewery Company and Craggy Range both have a variety of local craft beers on tap and the latter has excellent food as well.    
Check out Phillip's post on the best ski resorts near Calgary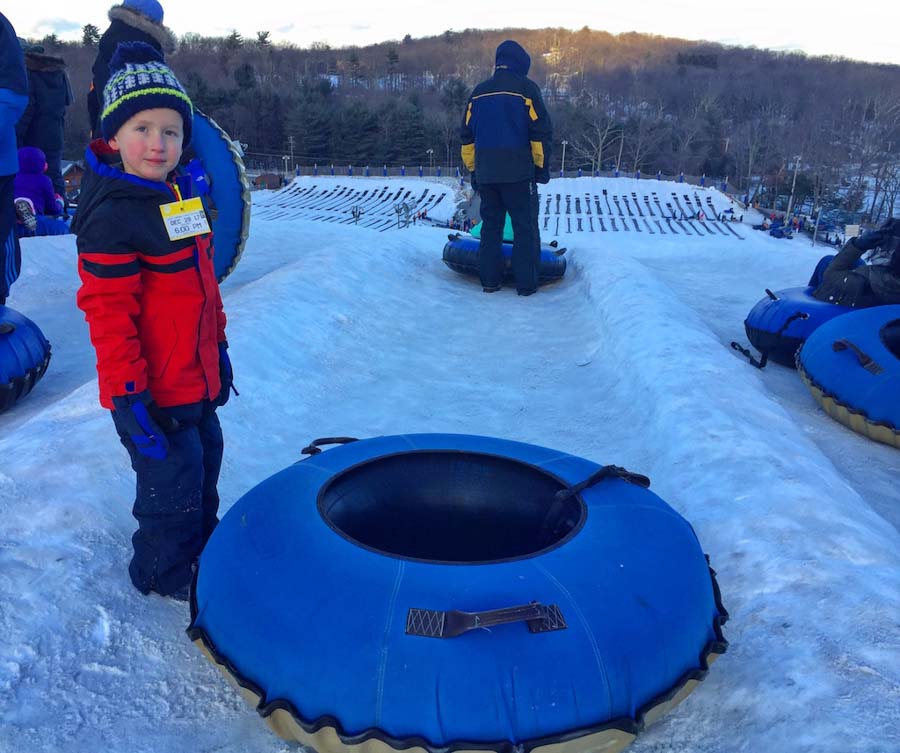 Snow Tubing in Camelback PA
Camelback Mountain Resort in the Pocono Mountains is just a 2-hour drive from New York City, and is renowned as a ski resort, with 37 ski trails ranging from green to double diamond.
For real fun in the snow though, Camelback also boasts the biggest snow tubing park in the United States. With 42 snow tubing lanes, you can race your friends and family to the bottom – and with two magic carpet lifts, you don't even have to drag your tube back up to the top! They have double tubes too, so you can take the little ones with you.
This is obviously a winter-only sport, so dependent on snow you can expect to tube from late November to early April. Thanks to 1200 snow making guns, they can keep the season going longer here.
As it is so close to New York City, Camelback can be visited as a day trip but we chose to stay at the Camelback Resort, which is super family friendly. There's loads of fun to be had here for families, with an onsite indoor water park with a wave pool and selection of water slides and an indoor ropes course.
Name: Marianne Rogerson with Mum on the Move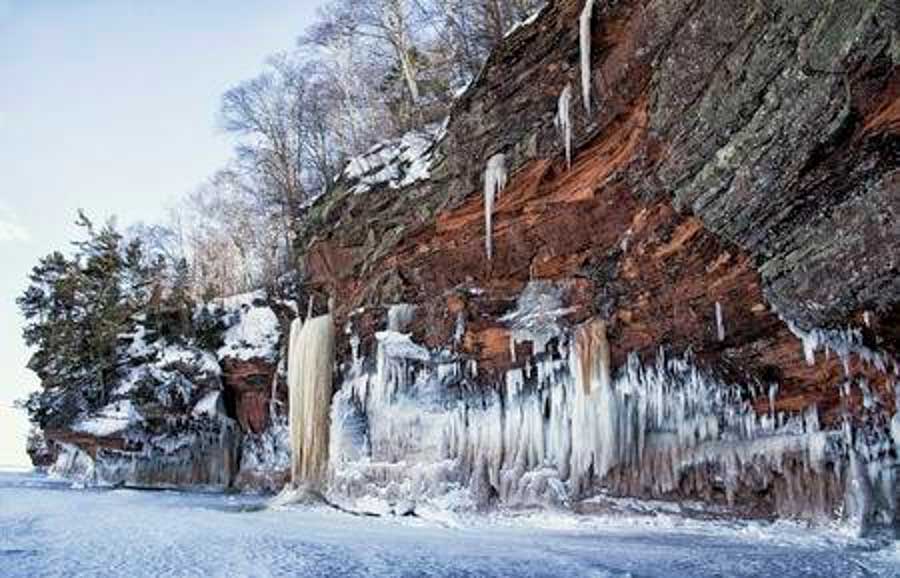 Apostle Islands and Sea Caves in Winter
 Summer may be the peak season for many places but the Apostle Island Sea Caves are great to visit in the winter.  The Apostle Islands National Lakeshore is located in Northern Wisconsin on Lake Superior.
 In the winter, Lake Superior freezes over and you are able to walk on the ice to the sea caves that have formed along the shore.  They are spectacular to see in the winter as the water that has frozen to the red stone caves and even waterfalls have frozen into place.
 You are also able to walk into the caves in the winter whereas if you visit in the summer and take a boat you can only view the caves from outside as the water is too rough to enter the caves.
I recommend checking the National Park Service website to check the Ice conditions and if the mainland ice caves are open or closed.  I would wear waterproof snow boots as the snow will melt and of course warm clothes.
Check out Nicole's post on things to do in Bayfield and the Apostle Islands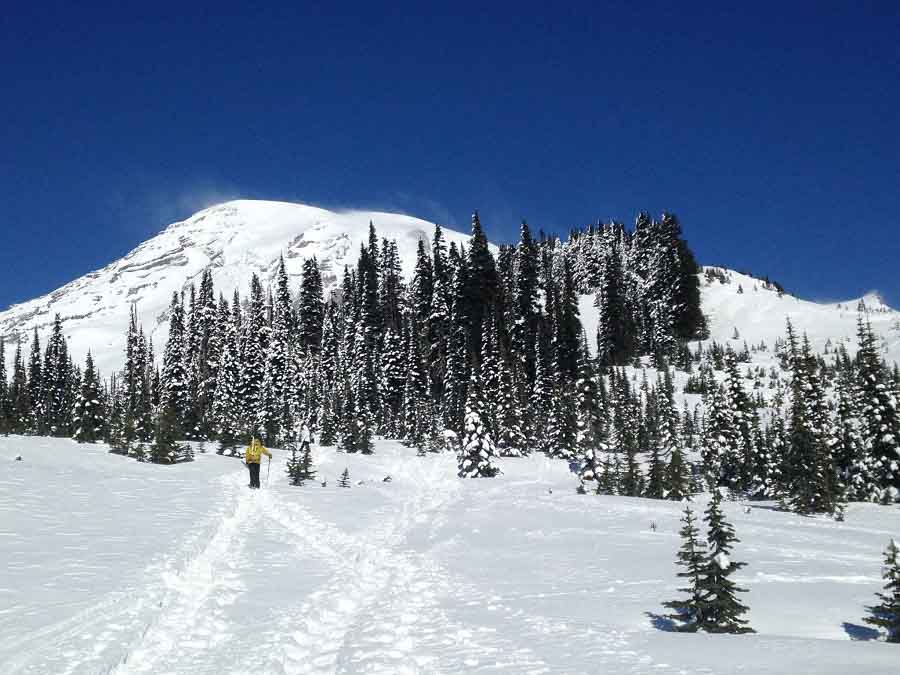 Exploring Mt. Rainer in winter
Mount Rainier is the gem and symbol of Washington State, and for good reason. In summer, the alpine fields are bright green, hewn with
wildflowers spread like a carpet towards dramatic mountain vistas. In
winter, swaths of snow and ice crystals cover everything in sight,
making the world sparkle in the sun and the branches of evergreen trees laden with heavy snow. The snowshoeing season picks up around December, snow dependent of course, and lasts well into the beginning of spring.
There are numerous snowshoe trails throughout the Park, including a
seasonal, Ranger-led walk starting from Paradise, which is perfect for
beginners to snowshoeing and the mountain. For those doing a guided
walk, snowshoes can be rented at the Paradise Visitor's Center, and for
anyone going on their own, rentals can be obtained at the Longmire
Visitor's Center, as well as a handful of locations outside the Park.
One of the best trails to snowshoe, albeit one of the more well-traveled, leads 1.5 miles up the mountain to Glacier Vista from
Paradise to an incredible viewpoint of the Tatoosh Range, Mount Adams, and Mount Saint Helens. If you're more experienced at snowshoeing and recognizing avalanche danger, you can also do the longer and more challenging Panorama Point trail. Always check the avalanche conditions and weather report with the Visitor's Center before heading out, as conditions can change rapidly in the mountains, and pick up a trail map from the rangers on site. Don't forget to protect your eyes and skin from the bright sun, especially in snowy conditions at these elevations.
Head out to Mount Rainier for your next winter adventure to see why it is aptly named Paradise!
Check out these other adventure sports related topics
Adventure experiences around the world
Top Asia adventure experiences
Top adventure and eco experiences for 2017
Pin this for later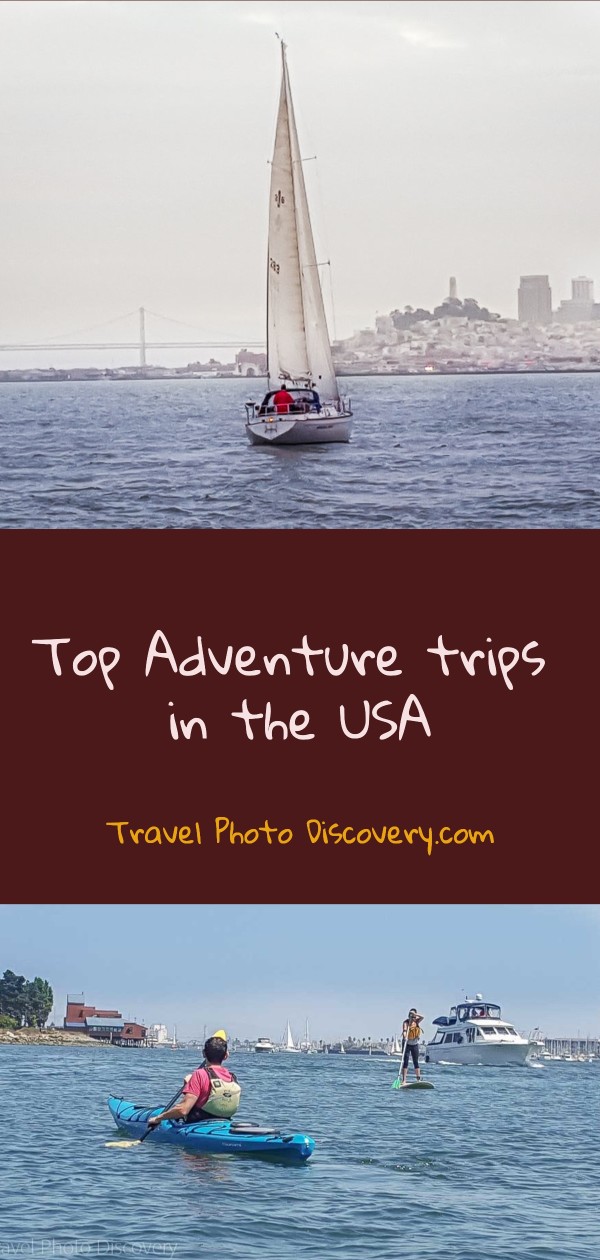 Thanks for visiting today and checking out this post on Top adventure trips in the USA, if you enjoyed the images and post, could you please share it with any of the social media buttons located around the post.
If you like what you see, come and check out my other social media channels for more updates, including Instagram, Pinterest and Twitter
Disclosure – There are affiliates links on this posts which provide a small commission to support this site at no extra cost to you. Thank you for reading, and happy travels.