Touring Mendocino town
A walk around the town of Mendocino is like taking a leisurely stroll down a well-preserved Victorian coastal town except that this is on one of the most spectacular coastlines of Northern California. The nicest part visiting Mendocino is that easy feel of the town, it is not congested and touristy compared to the many tourist attractions in California.
Here the walking tour is easy and simple…..window shopping, dropping into a fun and creative arts or crafts gallery, snacking on some sweet desserts at a local bakery, or just walking down the beautiful and ornate neighborhoods filled with ornate Victorian homes. Even the homes with white picket fences and sweet entry gardens are fun to enjoy from the sidewalk and imagine what it would be to live in this charming neighborhood.
Mendocino details
One of the fun parts of walking this town is noticing the details that make this place special and so well-preserved and taking these images.  A short walk from downtown is the local Mendocino Art's center which offers a whimsical garden and magnificent  art gallery featuring local art from artisans in the area.  I love walking down the main streets and older neighborhoods to see the beautiful architecture, and  fine details that make this place so special, take a look at what I captured:
Nature trails
Spending some time outdoors and walking through any of the trails by the cliffs and coastlines is another wonderful way to observe nature and vistas of the town and coast. The trails are relatively flat and easy to maneuver unless you are interested in walking or climbing down into some of the coves and beaches below. It's nice to enjoy your walk, take some beautiful coastal pictures and include the town in some of your compositions.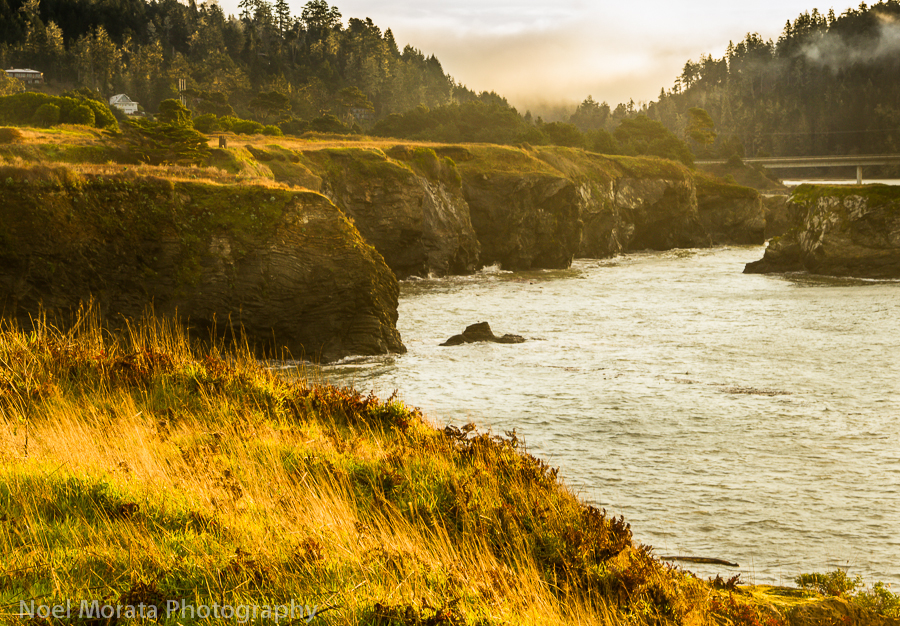 If you like this post on Touring Mendocino town, please consider subscribing to the blog below – also please do share the post with any of the social media buttons all around the post. Thank you for visiting.