Tours in Sedona: Unveiling the Wonders of an Enchanting Landscape
Embark on an unforgettable journey through Sedona's mesmerizing landscape and nature, where you'll be captivated by its vibrant essence. Delve into the hidden treasures awaiting your discovery, from immaculate natural formations to historical landmarks, and indulge in exhilarating adventure experiences. Sedona has it all, whether you crave thrilling escapades, artistic revelations, delectable culinary delights, or cultural immersions. Offering a myriad of incredible encounters, this enchanting city promises an exceptional experience. With our thoughtfully curated itineraries and exclusive insights, this blog post will serve as your compass, unveiling the must-visit attractions and local secrets that make Sedona a truly incomparable destination. Prepare to forge timeless memories as we share some of our most cherished tours, excursions, and adventurous exploits in this extraordinary and enjoyable city.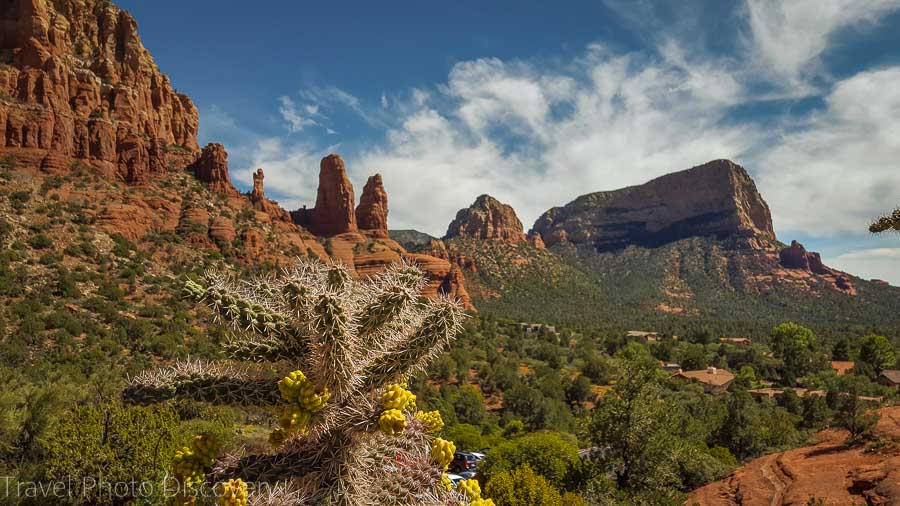 How to get to Sedona, Arizona
To get to Sedona, Arizona, you have several transportation options depending on your starting location and preferences. Here are some common methods of travel to reach Sedona:
By Air: The nearest major airport to Sedona is Phoenix Sky Harbor International Airport (PHX), located approximately 120 miles south of Sedona. From the airport, you can rent a car or take a shuttle service to Sedona. The drive from Phoenix to Sedona takes about 2 to 2.5 hours.
By Car: If you're driving from within the United States, Sedona can be accessed via several major highways. The most common routes are:

From Phoenix: Take Interstate 17 northbound and exit onto State Route 179, which will lead you directly into Sedona.
From Flagstaff: Take Interstate 17 southbound and exit onto State Route 89A, which will take you through Oak Creek Canyon and into Sedona.
By Bus: Various bus services operate routes to Sedona from nearby cities. Greyhound, for example, offers service to Flagstaff, from where you can take a local bus or shuttle to Sedona. Additionally, Arizona Shuttle provides transportation options from Phoenix Sky Harbor Airport and Flagstaff directly to Sedona.
By Train: Unfortunately, there is no direct train service to Sedona. However, you can take an Amtrak train to Flagstaff and then use other transportation options like buses or shuttles to reach Sedona.
Once you arrive in Sedona, there are local transportation services available such as rental cars, taxis, and ride-sharing apps to help you explore the area.
Why take a guided tour around Sedona, Arizona?
Taking a guided tour around Sedona, Arizona can offer several advantages and benefits. Here are some reasons why you might consider a guided tour:
Expert Knowledge and Insights: Guided tours are led by knowledgeable local guides who are familiar with the area's history, geology, culture, and hidden gems. They can provide valuable insights, interesting facts, and stories about Sedona, enhancing your overall experience and understanding of the destination.
Convenience and Efficiency: Guided tours take care of the logistics, transportation, and itinerary planning, saving you time and effort. You won't have to worry about navigating unfamiliar roads, researching attractions, or making arrangements for entry tickets or permits. The tour operator handles these details, allowing you to relax and enjoy the journey.
Access to Exclusive Locations: Some guided tours offer access to special sites or areas that are not easily accessible to the general public. This could include private land, restricted areas, or off-the-beaten-path locations. By joining a guided tour, you may have the opportunity to explore and discover hidden treasures that you might not have found on your own.
Safety and Security: When exploring unfamiliar terrain, having a guide can enhance your safety and security. They are trained to handle emergencies, provide first aid if needed, and navigate challenging trails or landscapes. Guides are also aware of local rules, regulations, and potential risks, ensuring that you have a safe and enjoyable experience.
Enhanced Cultural and Natural Understanding: A knowledgeable guide can provide cultural context and environmental awareness during your tour. They can share information about the indigenous history, flora, fauna, and conservation efforts in the region. This deepens your appreciation for the destination and promotes responsible tourism.
Social and Networking Opportunities: Guided tours offer opportunities to meet fellow travelers who share similar interests. It can be a chance to make new friends, exchange travel tips, and create lasting memories together. Group tours also provide a social environment for solo travelers or those who enjoy shared experiences.
While a guided tour offers many benefits, it's important to choose a reputable tour operator that aligns with your interests and preferences. Research different tour options, read reviews, and consider the specific activities, duration, and group size to find the tour that best suits your needs.
Check out these exciting tours to enhance your visit to Sedona, Arizona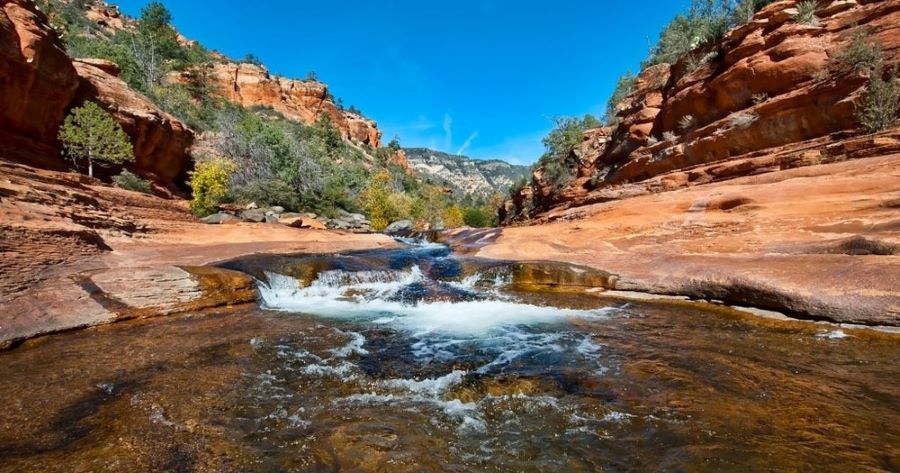 Experience the personalized Sedona Scenic Tour, meticulously crafted to match your specific preferences. Explore the iconic landmarks and any other captivating points of interest in Sedona, the Village of Oak Creek, and Oak Creek Canyon, where the mesmerizing red rocks dominate the landscape. This tour offers an unforgettable introduction to the enchanting Sedona region.
Delight in visiting renowned landmarks such as the Chapel of the Holy Cross, Airport Mesa Overlook, Cathedral Rock, Bell Rock, Courthouse Butte, and embark on one of Arizona's most stunning drives through Oak Creek Canyon.
Your knowledgeable and experienced guide will enlighten you about the geology, history, and intriguing legends of this popular area. The tour can be tailored to your interests, encompassing insightful discussions on vortex energy fields, visits to a Buddhist Stupa, and the tranquil Peace Park.
Highlights: Tailor-made tour designed to suit your interests Discover the captivating sights of Sedona and the Verde Valley All entrance fees are included for a hassle-free experience.
Duration – 8 hours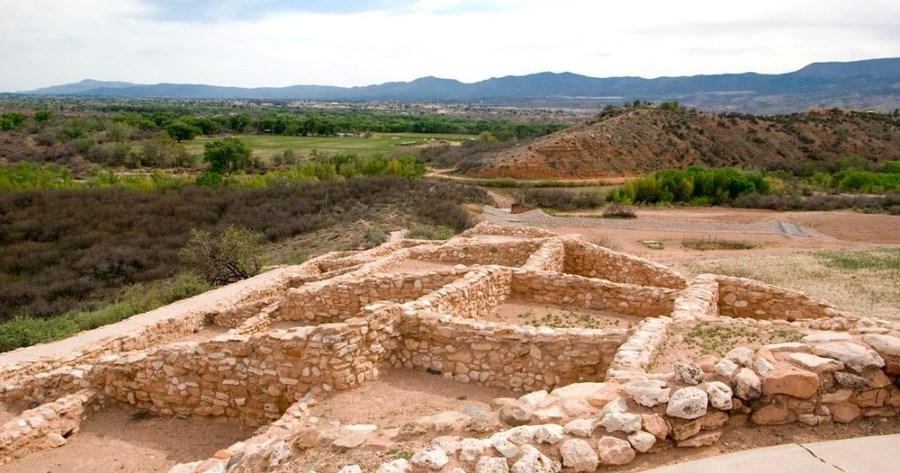 Join our knowledgeable guides as they delve into the captivating legends and history of the Sinagua people. The Verde Valley in Northern Arizona stands as one of the most archaeologically significant regions in the entire continent. Throughout the millennia, various cultures have inhabited this area, leaving an enduring mark on the landscape.
Accompany us on a journey to Montezuma Castle and Tuzigoot National Monuments, and if time permits, Montezuma Well, offering a glimpse into the extraordinary lives of the Sinagua people. Our experienced guides will skillfully share the legends, stories, and historical accounts of this remarkable region.
Highlights: Half-day tour to immerse in the experience Explore ancient cultural sites Discover the wonders of Sedona and the Verde Valley All entrance fees are included for your convenience Optional helicopter add-ons are available
Duration – 4 hours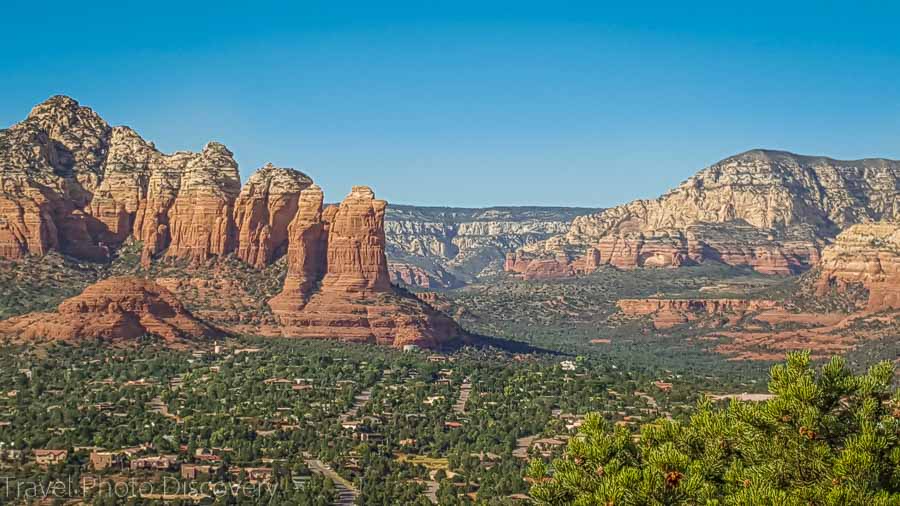 This excursion spans over 30 miles, showcasing the magnificent Red Rock formations. Additionally, it takes you deep into the canyons, where we'll reduce our speed significantly to provide a close-up view of the ancient ruins, offering breathtaking sights!
Additional Information: Our helicopters feature exclusively forward-facing seats and are equipped with air conditioning for your comfort. We offer seating options to ensure a pleasant experience, including Comfort seating for individuals weighing over 229 lbs, and Comfort Plus seating for those weighing 270 lbs and above.
For each flight, a minimum of 2 seats must be purchased. If you are traveling alone and prefer not to buy an extra seat, please contact us, and we will gladly assist you in booking a flight with other passengers.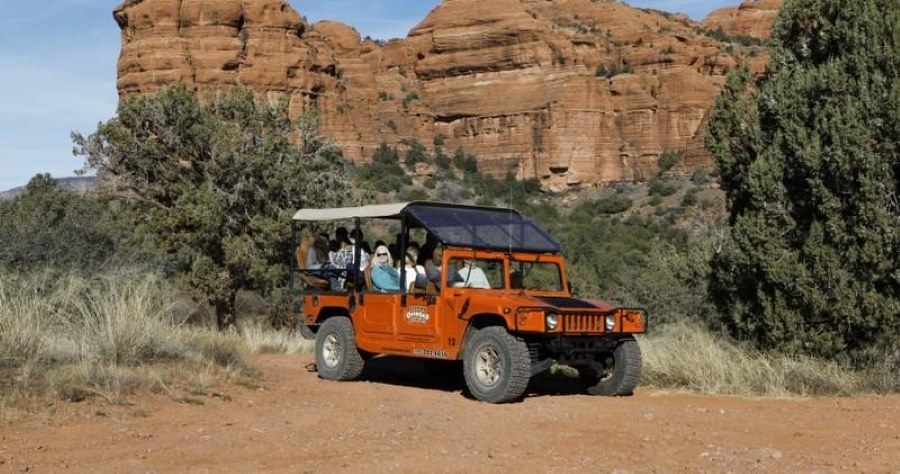 With A Day in the West Tours, you can be sure to have a fantastic time exploring this rugged trail that meanders through the picturesque high desert landscape. Experience the exhilaration of navigating rocky terrain, feel your heart race with excitement, and behold the captivating beauty of Sedona's red rocks. The H-1 Hummer is the only vehicle that can guarantee you'll have an unbeatable adventure.
Duration – 2 hours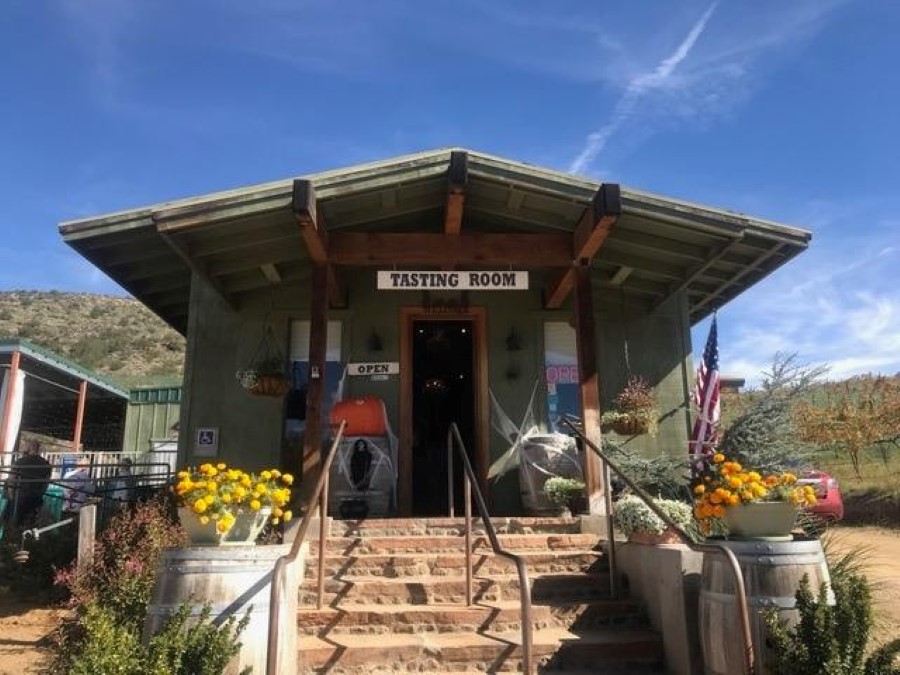 Duration – 7 hours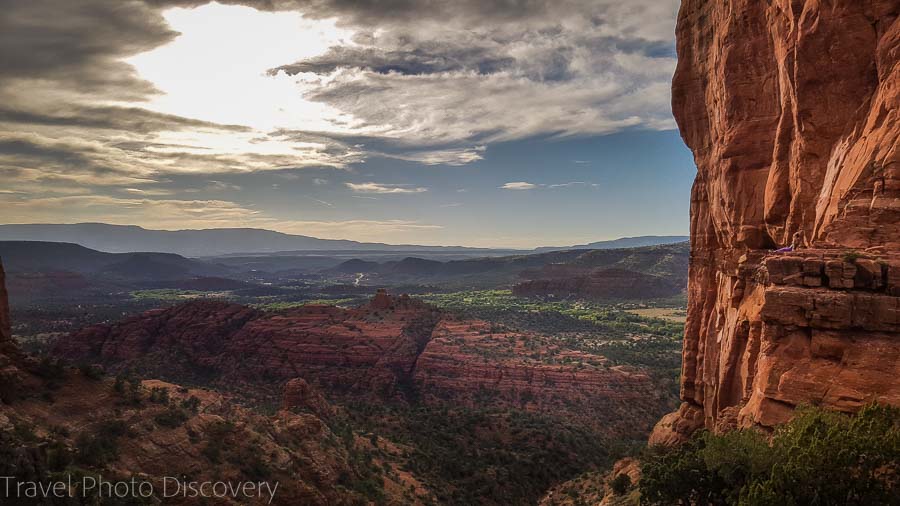 We offer exclusive access to the finest hiking trails in Sedona, catering to a variety of interests such as photography, cultural and natural history, vortex areas, and serene backcountry environments. Our experienced and knowledgeable guides will carefully match your fitness level and desired experience for the day. Join us on foot as we embark on a journey to discover the most breathtaking landscapes Sedona has to offer.
Venture with us to an area near Sedona brimming with high energy levels. Immerse yourself in the tranquility of our relaxing tours while marveling at the scenic beauty of the red rocks. During the excursion, you'll also have the opportunity to experience a remarkable form of relaxation, healing, and stress relief. Your guide will provide instruction on simple meditation techniques that you can continue practicing even after your visit to Sedona. Rest assured, the tour includes convenient transportation to and from your hotel.
All our hikes include provisions such as water, snacks, backpacks, and trekking poles. We also offer pick-up services from your hotel or resort, ensuring a seamless experience.
Red Rock Treks/First Class Charter Tours holds legal permits from the US Forest Service/Red Rock Ranger District, and all hikes are conducted within permitted areas of the Coconino National Forest.
Duration – 3 hours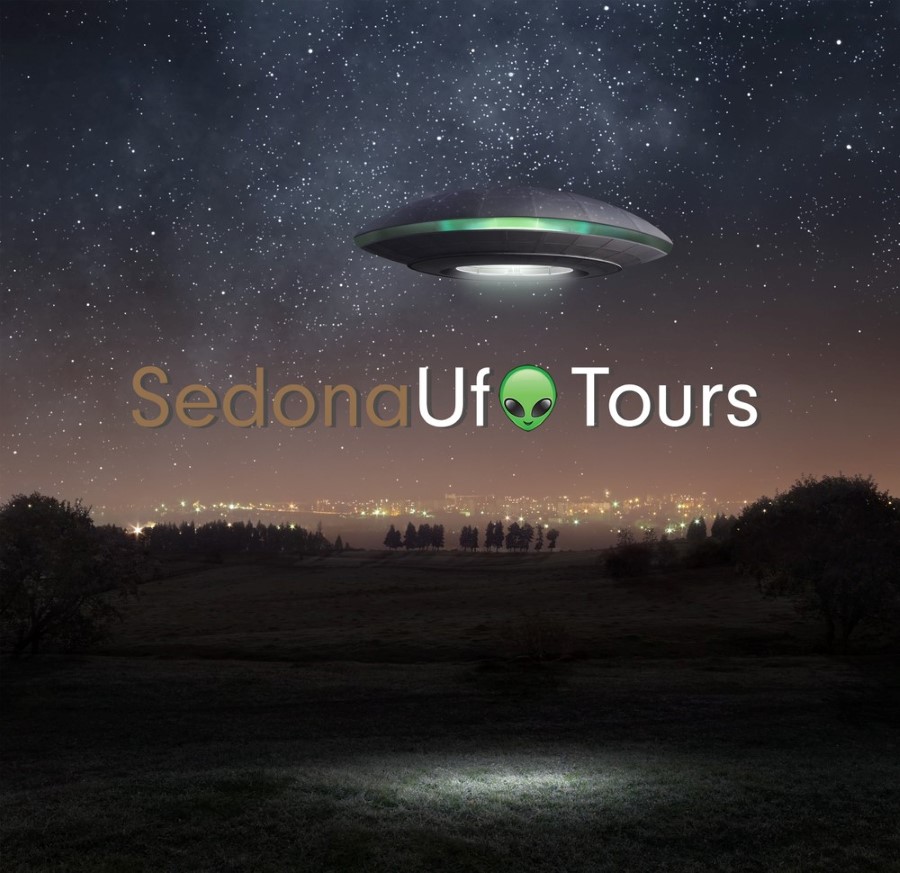 Experience the anomalies of the night sky!
Are you ready to experience anomalies in the night sky above Sedona's famous Mesas/mountains? See UFO's powering up to take off, move in random and unusual formations(every night is different), even landing on far-off mountains. Family Friendly tours ensure that your little ones (6+) will have a great time! For groups traveling with children under the age of 6 or if you have service animals please contact us directly to book.
Duration 1.45 mins
1.75-2 Hours
REQUIRED CHECK-IN TIME: 30 MINUTES PRIOR TO TOUR START TIME SHOWN ON YOUR TICKET. Start time of the tour is at the viewing location.
All ticketed guests MUST check in within this time frame. Tour leaves promptly after check in. & starts at our viewing location at the time stated on your ticket.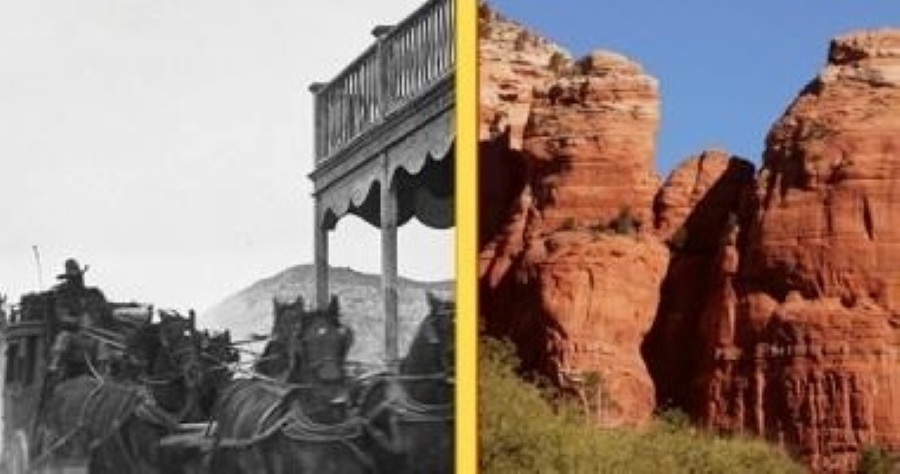 Embark on the Go-Easy Sedona Historical Tour, a remarkable two-hour adventure conducted on paved roads, where you'll ride in an open-air jeep. This tour is packed with fascinating highlights, including a visit to the renowned 7 Canyons and the esteemed Sedona Heritage Museum. As you explore, you'll also delve into the captivating history of the Bradshaw Family's involvement in "Old Westerns" films.
Duration – 2 hours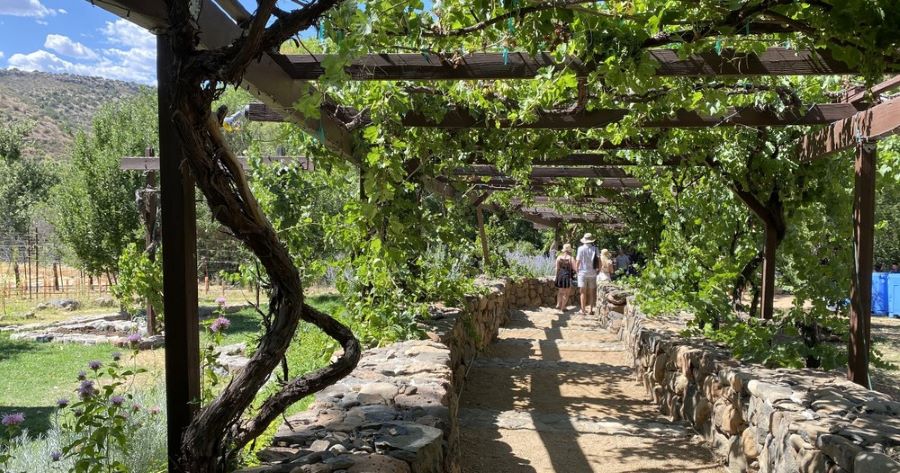 Embark on a delightful journey as you visit four wineries or tasting rooms and savor a delicious lunch at a local restaurant. Each tour is thoughtfully designed to provide ample time for sightseeing, immersing in local history, shopping, and more.
Our tours are completely customizable, ensuring that your day is tailored to meet your specific needs. It's not just about the wine; it's about immersing yourself in the vibrant Verde Valley. Explore art galleries, boutiques, and historical landmarks while enjoying an educational tasting experience that will expand your palate.
For a personalized experience, please contact us directly at 928-308-5166 to customize your tour. We prefer to keep our groups small and intimate, accommodating up to 12 people. Feel free to inquire about discounts for larger groups.
Important information to consider before booking:
All tasting fees and charges are included in the tour.
Lunch at a local restaurant is included for your convenience.
The tour vehicle is stocked with healthy snacks and water at all times.
Duration – 6 hours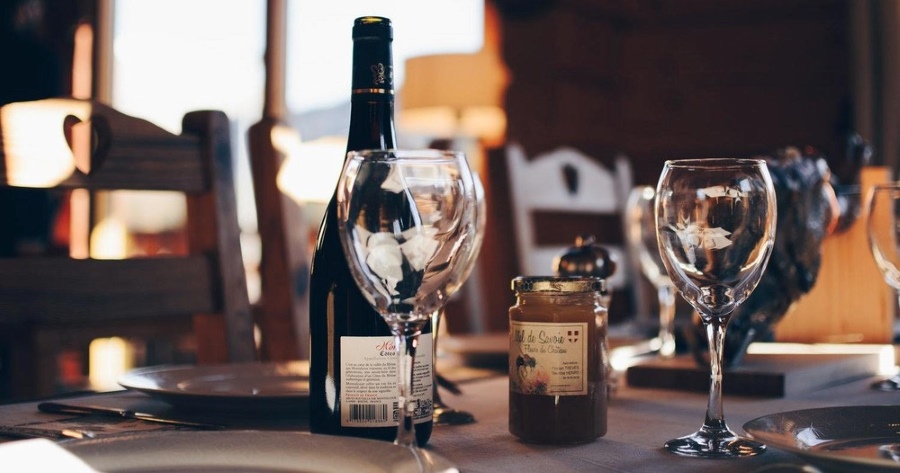 Take this awe-inspiring scenic air tour of Arizona, commencing at Deer Valley airport in North Phoenix. Witness the rugged seclusion of the Tonto National Forest and the Mazatzal Wilderness as you take flight. Passing the charred ridges of Pine Mountain, you'll enter the picturesque Verde Valley, home to the ancient Montezuma's Well and the renowned red rocks of Sedona. Your journey continues with a landing at Sedona airport, marking the beginning of your wine tasting adventure with Arizona Winery Tours.
Indulge in the picturesque countryside as you luxuriate in the comfort of a luxury limo bus, traveling to three exceptional wineries. Throughout the day, you'll have access to a selection of complimentary cheeses and bottled water. At each winery, you'll have the delightful opportunity to sample exquisite wines within a warm and inviting tasting room ambiance. A delectable picnic lunch awaits you at one of the charming vineyards. Your relaxing day concludes with complimentary drop-off at the Sedona Airport, leaving you with memories to cherish for a lifetime.
During your return flight, you'll traverse the Sedona and Oak Creek area, glide along the Mogollon Rim, pass by the enchanting Sycamore Canyon, and journey onward to the historic mining town of Jerome. The grand finale of your expedition showcases a panoramic view of Lake Pleasant, one of the Valley's newest sparkling reservoirs, before landing at Deer Valley Airport.
Tour Details:
Departure from Deer Valley Airport at 9:00 am
Approximate return time of 3:00 pm
Duration
6 Hours
---
Highlights
Scenic, narrated flight
Verde Valley
Sedona Red Rocks
Wine tasting at 3 Wineries | Additional charges apply for tastings
Flights may make additional stops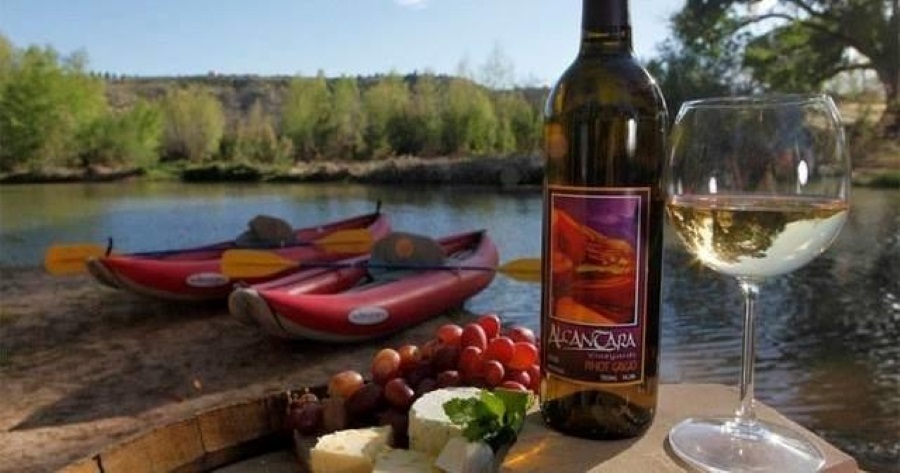 Experience the ultimate blend of adventure and indulgence by combining the thrill of a Ducky Kayak trip along the picturesque Verde River with a delightful wine tasting escapade at Alcantara Vineyards. This extraordinary Water to Wine Experience offers the best of both worlds.
Embark on an approximately 1 1/2 hour Ducky Kayak excursion, navigating through a scenic section of the Verde River. Along the way, you'll encounter just enough exhilarating chutes and riffles to add a touch of excitement without causing any distress.
Your memorable river journey concludes at the convergence of Oak Creek and the Verde River, beneath the comforting shade of magnificent Cottonwood trees. From here, follow the gravel path that winds through the vineyards, leading you to the Tuscan farmhouse at Alcantara Vineyards, where an enchanting wine tasting experience awaits.
Renowned as a favorite stop on the Verde Valley Wine Trail, Alcantara Vineyards boasts award-winning wines and affable sommeliers who expertly guide you through the tasting session. Within the Tuscan Farmhouse, the Wine Tasting room offers breathtaking views of the vineyards and the rolling hills that stretch beyond.
The Water to Wine Experience not only promises fantastic photo opportunities and stunning scenery but also grants you the chance to observe abundant wildlife in their natural habitat. Moreover, you'll receive a credit that can be applied towards the purchase of wine or memorable items from the gift shop. Without a doubt, the Water to Wine Experience is an unforgettable adventure that harmoniously combines excitement and indulgence.
Duration – 2 to 2.5 hours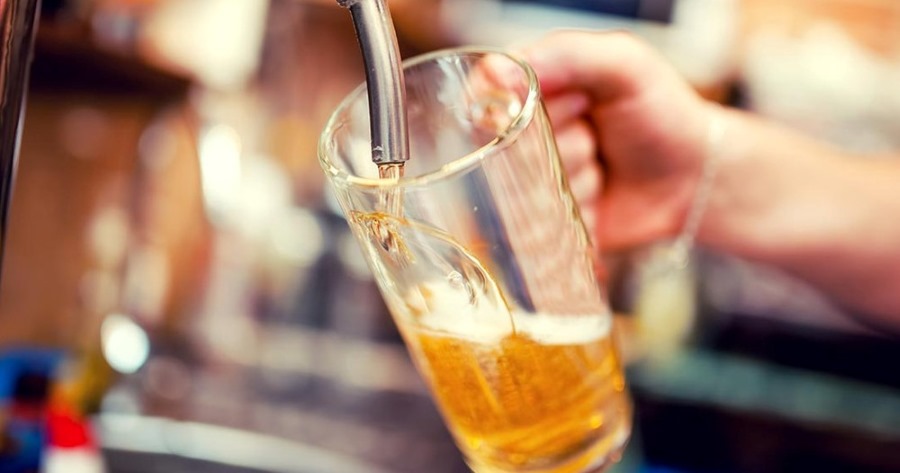 Explore a diverse range of breweries and craft beer destinations as you visit 6-8 remarkable locations. This includes renowned establishments such as Oak Creek Brewery, Oak Creek Brewery & Grill, Sedona Beer Company, Belfry Brewery, Smelter Town Brewery, THAT Brewery, Verde Brewery, Beaver Street Brewery, Flagstaff Brewing Company, Lumber Yard Brewing Company, Mother Road Brewing Company, Dark Sky Brewing Company, Historic Brewing Company, and Wanderlust Brewing Company.
Each of our tours is tailored to cater to your specific interests, ensuring that you get to visit the places you desire at your own preferred pace. What sets us apart is that every tour is exclusively private for individuals, families, or groups, allowing for a more personalized and intimate experience of the area.
The duration of every tour can be fully customized according to your preferences, whether you prefer a shorter beer tasting and sightseeing adventure concentrated in Sedona (recommended duration: 2-3 hours) or an extended exploration that includes Flagstaff (recommended duration: 6 hours or more). Our tours are available at any time of the day or night to accommodate your schedule.
Duration – 8 hours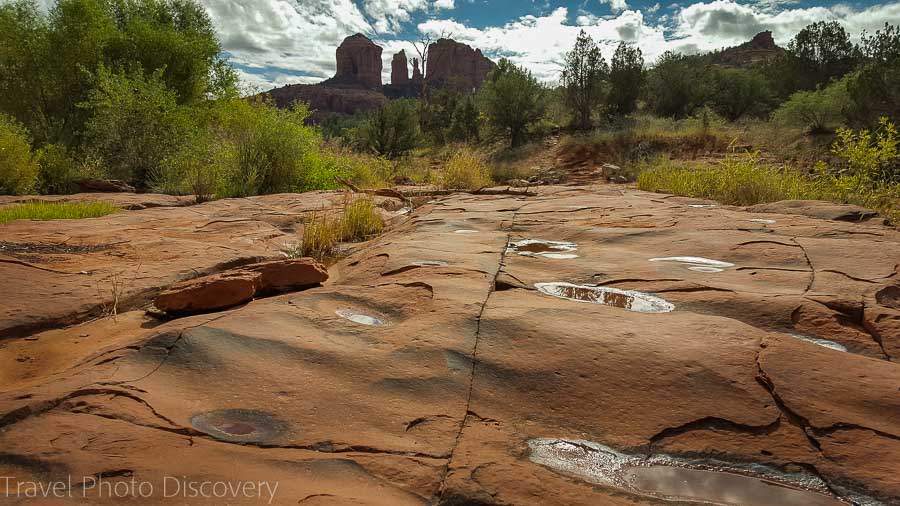 Weather and the best time to visit Sedona
Sedona, Arizona, has a mild and pleasant climate, making it a year-round destination. Here is some information about the weather and the best time to visit Sedona:
Seasons:
Spring (March to May): Springtime in Sedona brings mild temperatures, with highs ranging from the 60s to 80s Fahrenheit (15-27 degrees Celsius). It is a popular time to visit due to blooming wildflowers and lush landscapes.
Summer (June to August): Summers in Sedona are warm to hot, with temperatures reaching the 90s Fahrenheit (32-37 degrees Celsius). It is the peak tourist season, but you can escape the heat by visiting early in the morning or engaging in water activities along Oak Creek.
Fall (September to November): Fall offers pleasant temperatures, with highs in the 70s to 80s Fahrenheit (21-27 degrees Celsius). The autumn foliage colors and milder crowds make it an excellent time to visit.
Winter (December to February): Winters in Sedona are mild, with temperatures ranging from the 40s to 60s Fahrenheit (4-15 degrees Celsius). While snowfall is possible in the surrounding areas, Sedona itself usually experiences mild winters, making it a great time for hiking and exploring without the crowds.
Best Time to Visit: The best time to visit Sedona depends on personal preferences and the desired activities. Spring and fall are generally considered the ideal seasons due to pleasant temperatures, blooming flowers, and vibrant fall foliage. These shoulder seasons also offer fewer crowds compared to summer. However, if you enjoy warm weather and want to engage in water activities or explore outdoor trails, summer can be a good option.
Popular Events: Sedona hosts various events and festivals throughout the year. The Sedona International Film Festival in February, Sedona Yoga Festival in March, Sedona International Arts Festival in April, and Sedona Hummingbird Festival in July are a few notable events worth considering when planning your visit.
It's important to note that weather can vary, so it's advisable to check the forecast before your trip and pack accordingly. Regardless of the season, Sedona's scenic beauty and outdoor activities make it an attractive destination throughout the year.
Check out these other topics and attractions to visit around Sedona area
If you are looking for more inspiration to visiting Sedona and surround areas and attractions, check out these other topics below for more iimages and information.
Visiting Sedona Landscapes and Attractions
Best places to photograph Sedona
Things to do around Flagstaff, Arizona
Exploring the Montezuma cliff dwellings
Road trip from Sedona to Jerome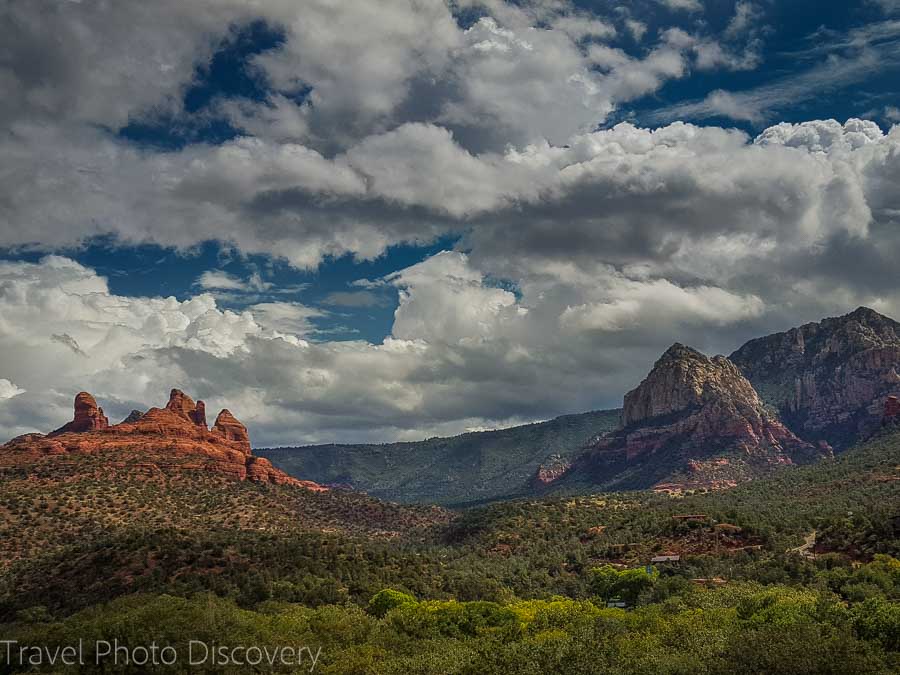 Conclusion to Tours in Sedona
Participating in guided tours in Sedona, Arizona offers numerous benefits. Local guides provide expertise, convenience, and access to exclusive locations. They prioritize safety and enhance your understanding of the culture and environment. Tours also provide social engagement and can be enjoyed year-round, with spring and fall being popular seasons. Choose reputable operators that align with your interests for a memorable Sedona experience.
If you like what you see, come and check out my other social media channels for more updates, including Instagram, and Pinterest
Disclosure – There are affiliates links on this posts which provide a small commission to support this site at no extra cost to you. Thank you for reading, and happy travels