What are the best Sedona resorts to stay and base yourself in?
Visiting Sedona in Arizona is just one of those special places that you can always go back and it will always be an amazing experience. It's easy to see why Sedona is so popular and filled with stunning landscapes, delicious cuisine and food choices, and wonderful Sedona resorts that cater to every whim and interest you may have. You'll find that you can visit Sedona all four seasons and it will be difficult to find the perfect time because anytime is always a special experience. To help you find a comfortable stay in Sedona, check out all the main districts of Sedona, the amenities and resorts to these Sedona resorts.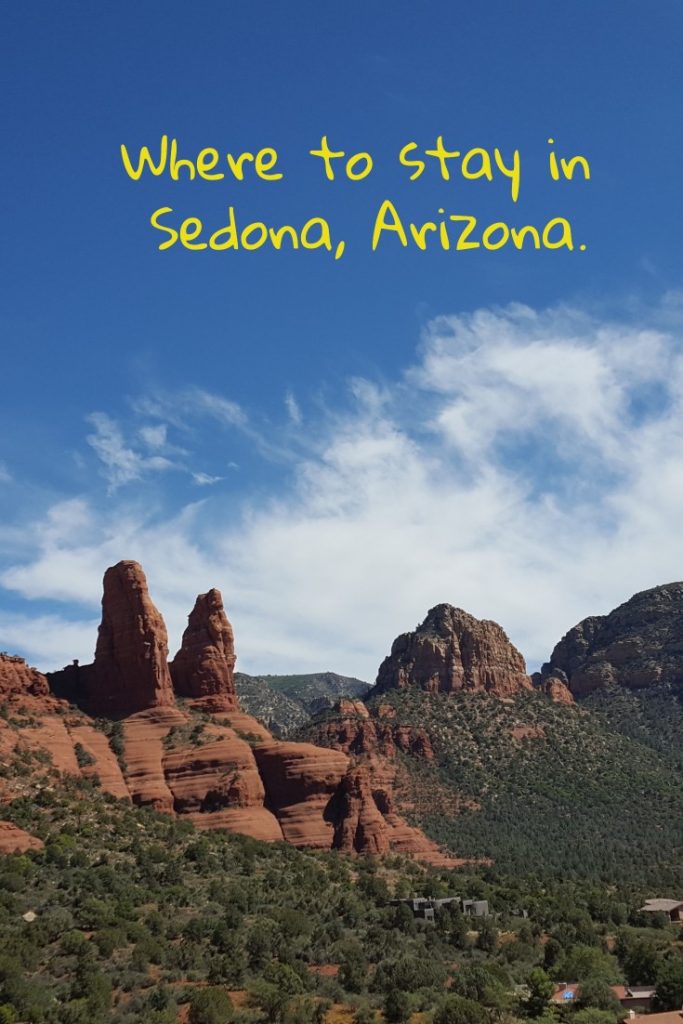 Where to Stay in Sedona in the 4 districts
Where to stay in Sedona you ask? There are so many wonderful places within the 4 districts of Sedona area that would work well as you base for exploring the region and landscapes around the city. Check out all the details below to finding your best accommodations for lodgings in Sedona.
Sedona districts layout
Sedona is broken down into four main distinct areas: the Village of Oak Creek, Uptown Sedona, West Sedona and Oak Creek Canyon. Uptown Sedona is the central downtown area and is filled with all the restaurants, galleries and shops, and central Sedona resorts if you want to be located in the heart of the city. The other districts are relatively close and within driving distance but have their own little communities, shopping/dining and other related services.
Village of Oak Creek
Just south of Sedona is the quiet village of Oak Creek which is about 7 miles to Uptown Sedona. This relaxed and upscale community has all the right comforts and services along with some fantastic resorts to choose from.
Hilton Sedona Resort at Bell Rock – A well maintained property exuding local design and flair, the Hilton sits in a quiet golfing community away from Highway 179 at Bell Rock. The resort has a nice pool and spa service, fitness center along with a golf course and those gorgeous Red Rock views.  Check out current prices and availability here
Poco Diablo Resort – located in between Oak Creek Village and South Uptown Sedona, Poco Diablo is in a beautiful location with a small golf course setting. Meticulous detail and front desk service cater to every whim and need. Spacious rooms with fireplaces and beautiful Red Rock views. Check out current prices and availability here
West Sedona
West Sedona is located only 3.5 miles west of Uptown Sedona and features more convenience, location and amenities within the district. It is a busy and active area if you want to be located closer to downtown but also have access to outdoor venues close by. Here are some of the fantastic resort choices for the West Sedona district.
Adobe Grand Villas – Modern Southwestern style adobe and features, the Adobe Grand Villas in West Sedona have spacious rooms and well appointed rooms,  spectacular views and sumptuous breakfast buffets. Extras include baked bread for your rooms along with water and sodas in the fridge. Fantastic service and location in Sedona. Check out current prices and availability here.
A Sunset Chateau – A perfect getaway in a quiet and rural part of West Sedona with beautiful grounds, comfortable accommodations and beautifully decorated and appointed rooms. Easy parking, trails on the property and great customer service make this a very nice stay in the city but outside of all the crowds and noise.  Check out current prices and availability here.
Sedona Rouge Hotel and Spa – Situate in a perfect location in West Sedona just off the main road at 89A, Sedona Rouge hotel and spa offers luxury style accommodations at affordable prices. Friendly service and central location in West Sedona make this an affordable choice for being close to the downtown district. Check out current prices and availability here.
Uptown Sedona
Ground zero for central location and being in the heart of the scene, Uptown Sedona is a fun walking neighborhood with plenty of choices for food, fun and accommodations. Here are the Sedona resort and hotel choices & availability for the Uptown district.
Amara  Resort & Spa – a Kimpton hotel property, the hotel is in the heart of Sedona but still private and quiet. Added amenities include shuttle service, Afternoon wine Happy Hour, fabulous infiniti pool and spa, easy and prompt check in services, this Kimpton hotel delivers comfort, design and excellent services from the front desk and concierge. Check out current prices and availability here.
L'Auberge de Sedona – A beautiful location and property in the Uptown Sedona district. This gorgeous and well maintained property and excellent service and staff. This luxury property offers elegant cottages with outdoor showers, Creekside dining,  walking trails, free events and shuttle service. Everything you would want for a comfortable stay in the heart of downtown Sedona. Check out current prices and availability here.
Best Western Plus Arroyo Roble Hotel and Creekside Villas – In a great location going towards Uptown Sedona, this hotel is in the older section of Sedona and has been remodeled. Offering hotel or Creekside villa accommodation with full kitchen, washer/dryer and other amenities, great balcony views and breakfast buffets, this is a popular hotel and easy walking in the downtown district.  Check out current prices and availability here.
Oak Creek Canyon area
Just north of Uptown Sedona and skirting the beautiful landscape of Oak Creek Canyon, this area is really private and outside of the city but still within easy commute to the Uptown Sedona area if you are looking for fun activities. There are many fantastic Sedona resort and hotel choices in this district to choose from more rustic and comfortable to more cabin style resorts located along the canyon drive just north of Uptown Sedona.
Junipine Resort – Just off 89A north of Sedona and facing a lovely creek, the Junipine resort is a quiet place but within easy driving distance to central Sedona. Spacious and clean rooms with kitchens and fireplaces, along with large patios and creek side views, the resort is serene with woodsy/organic style units for a comfortable stay. Check out current prices and availability here.
Forest Houses Resort – more cabins than resort accommodations, this hidden treasure is more of a retreat location with each cabin being a different make and size from small to larger style accommodation needs. Incorporating, wood, stone and decking areas or patios, the cabins are perfect for a more rusty and homey vibe just outside Sedona town. Check out current prices and availability here.
Didn't see a property that suited all your needs? Check out these other reviews of hotels, prices and availability on TripAdvisor here  for more details.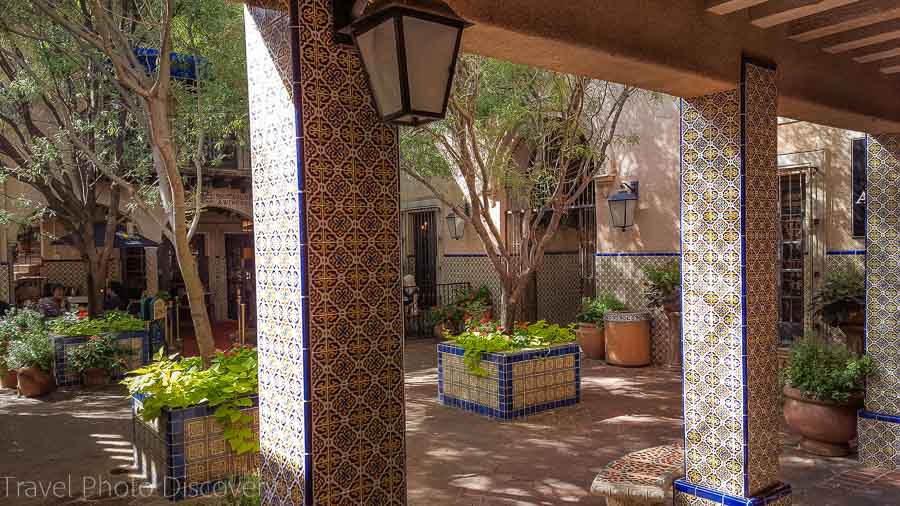 There is so much to see and experience in Sedona, for more inspiration on outdoor fun, activities and what to see and explore around the city.
Check out these other Arizona posts below
Road trip from Sedona to Jerome
Best places to photograph Sedona
Visiting Sedona landscapes and photography
Exploring the Montezuma cliff dwellings
Getaway weekend to Phoenix Arizona
Road trip to Walnut Canyon National Park
Road trip to Waputki National Monument
Things to do around FLagstaff, Arizona
Conclusion on choosing the best Sedona resorts
Hope this quick guide gives you a look to where to find the best place to stay in the Sedona region. You'll have a fantastic stay and with the right accommodation to enjoy end of days, your visit to Sedona will be fantastic!
Thanks for visiting today and checking out this post on the Sedona resorts,  hope you are inspired to plan a vacation in Sedona and enjoy a stay at any of these resorts or hotels. If you enjoyed the images and post, could you please share it with any of the social media buttons located around the post.
If you like what you see, come and check out my other social media channels for more updates, including Instagram, Pinterest and Twitter
Some links in this article on Sedona resorts are affiliates which provide a small commission to support this site at no extra cost to you. Thank you for reading, and happy travels!