Visiting Sedona landscapes and attractions and what cool things to see and do here
Those red rocks of Sedona just completely overwhelm you when you see them for the first time, it almost takes your breath away with so many rocky outcrops, buttes and clusters of magnificent mountains. If you come into Sedona from any directions from Highway 17 or 89 north or south you don't get to see those famous rocks until you drive up to a vantage point and there it is in all this amazing glory. I first was able to view the red rocks of Sedona driving through scenic Highway 179 from the main Highway 17. I was already exploring some of the wonderful Indian cliff dwellings at Montezuma's castle and well and the feeder roads dumps you directly into Highway 179 on the way to Sedona. There's so much to see visiting Sedona's landscapes and attractions, checking out the best places to photograph Sedona or even doing a fun road trip from Sedona to Jerome.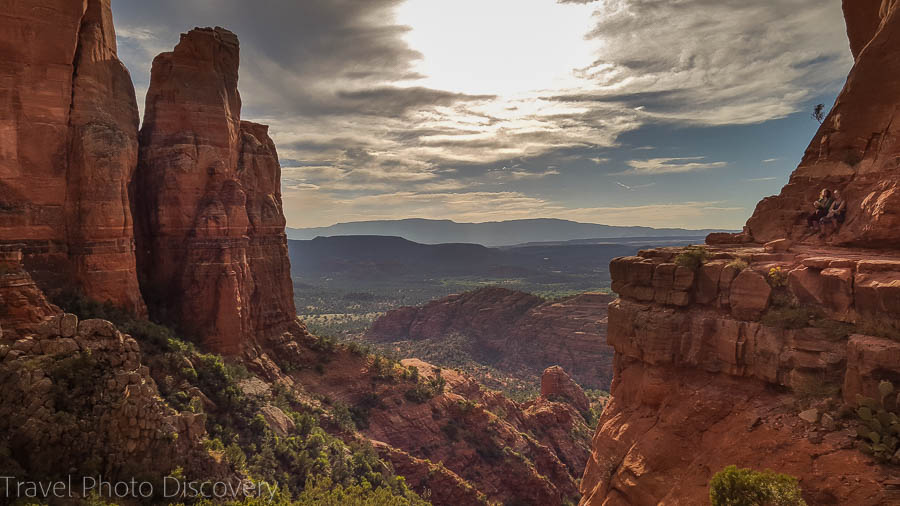 Where is Sedona located?
A semi desert area surrounded by stunning mountains and red hills, Sedona is located in the Coconino National Forest and about 119 miles north of Phoenix on Hwy I7. You can also come down from the Flagstaff area from Hwy 17 or across the scenic mountain road on Hwy 89A which is under 30 miles and a gorgeous drive to do in the area.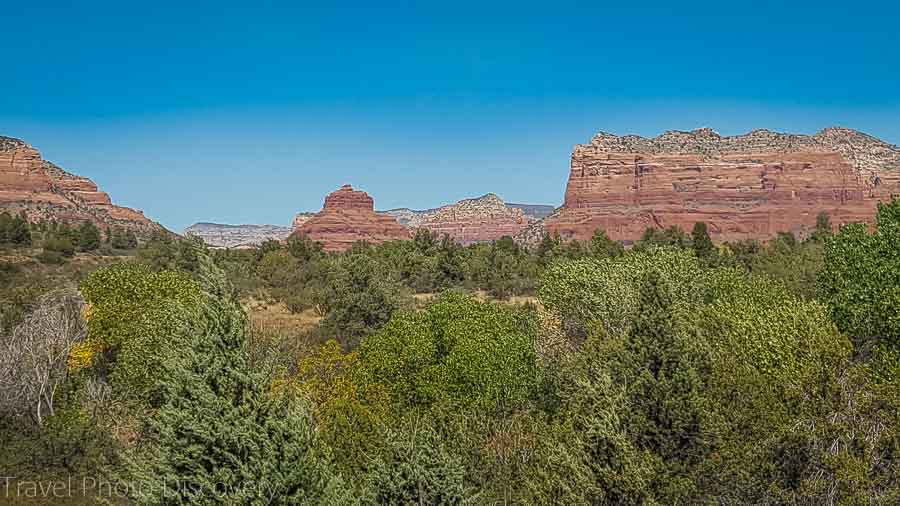 When is the best time to visit Sedona?
Sedona is a year round destination and worth visiting for all the changes in season but the best time to really visit Sedona depends on your timeframe and what you want to see. The absolute best time in my opinion is spring time from March to May when the weather is really pleasant and warm but not hot. The wildflowers are blooming all around the landscape and adding color to the red rock formations and beautiful rocky formations. This tends to be the peak season for also visiting Sedona so if you are looking for cheaper accommodations, tours and other experiences then visiting in winter or even July to August would be the most economical timeframe to visit Sedona.
Here are the best things to do in Sedona and the surrounding areas
Arriving Sedona area
It's a pleasant 25 mile drive from the Highway 17/179 junction to the heart of Sedona and the views just keep getting better and better on this scenic road. There are many gorgeous spots and places along the shoulder that you can easily stop to take more photographs, but here are some of my favorite stops and Sedona attractions along the way into the city that were worthwhile spots to stop and admire the views from many vantage points. You can do and see a lot on a weekend or a two day Sedona itinerary of this scenic region.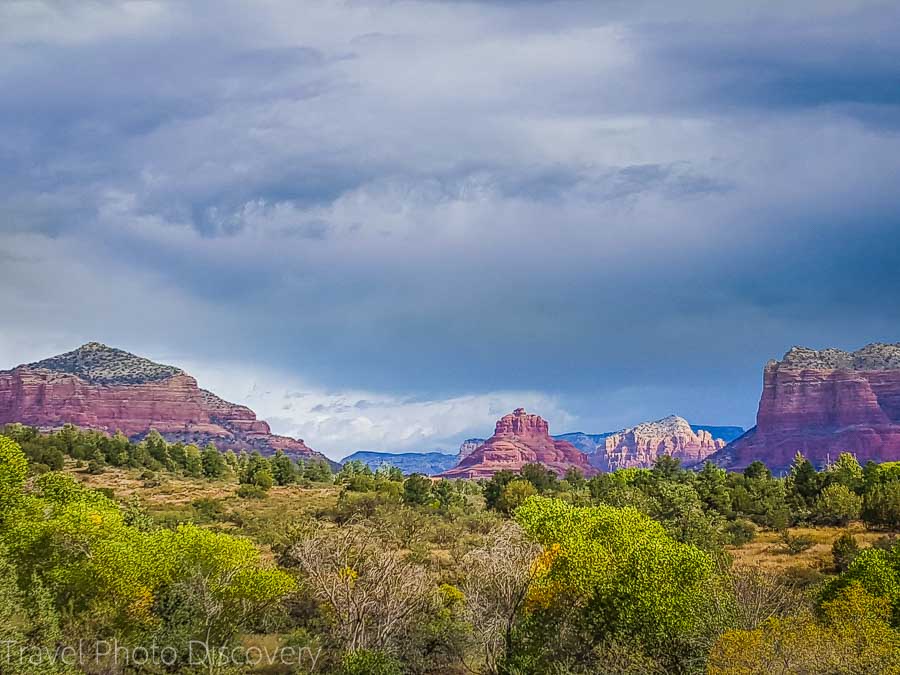 Red Rock ranger and visitors center
The drive along Highway 179 at the start is mostly rolling hills and pleasant scenery with no views of Sedona until you reach the Red Rock ranger and Sedona visitors center about 21 miles from Sedona.  When you arrive at the parking lot, you suddenly can see those magnificent rocks pop out from nowhere. It's definitely worth it on your Sedona trip to stop at the visitors center with the magnificent viewing platform outside. Before you enter the center, check out the entire panoramic vista to the valley and Sedona mountain range in the background, its truly amazing! When you go inside the museum, you'll find some nice displays, artifacts and collections and the information center with volunteers manning the desk  to help you with your questions.
Tip –  I love to visit and chat up the rangers/volunteers on must do places to visit, foodie eating recommendations and secret local photography spots that you always see in postcards and how to find them.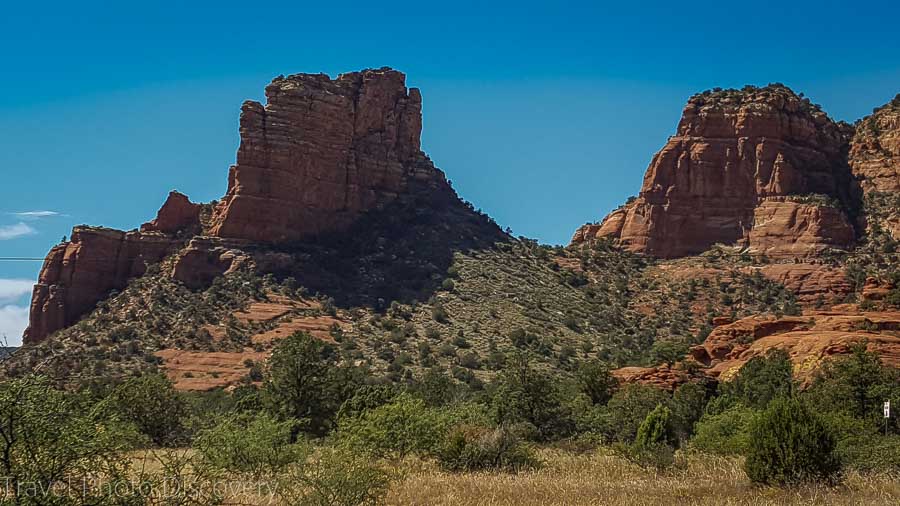 Oak Creek and trails
A few miles from the visitors center is the village of Oak Creek and just outside is a parking area with access to a series of different and scenic Sedona hikes around some of the prominent rock features in the area including Bell rock, Courthouse Butte and other landmarks. There is a large parking lot just outside of the village with access to popular trails including: Bell Rock pathway, Broken Arrow trail, West Fork Oak Creek.
Tip – most of these trails are easy to moderate on fairly flat on dirt pathways. They vary from one to four miles in length with fantastic views of the surrounding outcrops, buttes and mountain ranges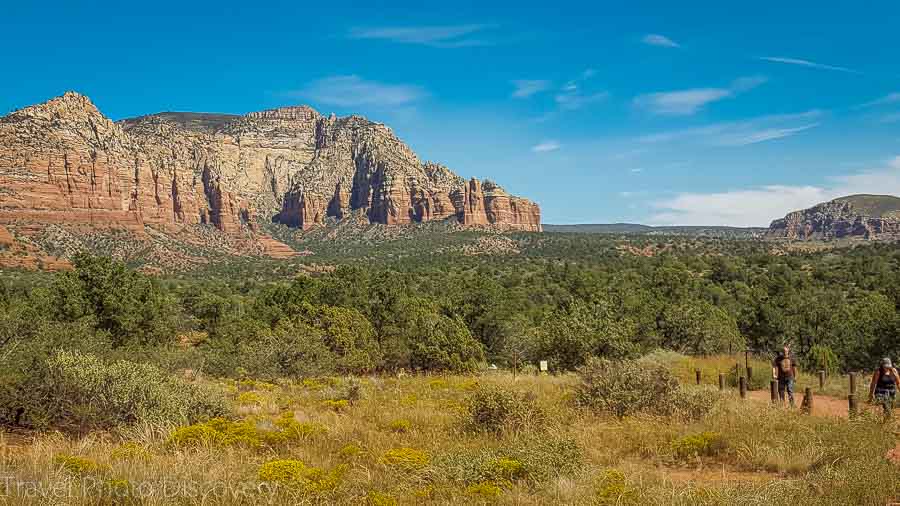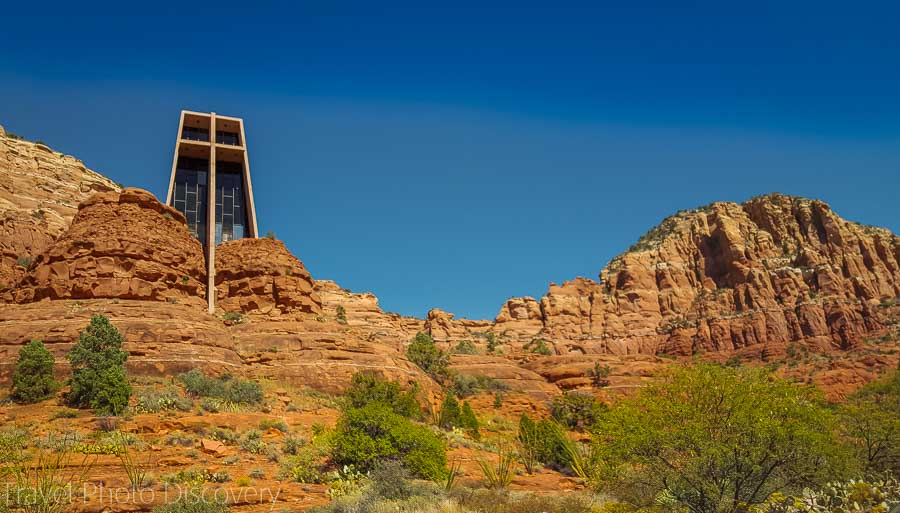 Visiting the Chapel in of the Holy Cross
One of the top things to do in Sedona is a visit to the stunning catholic Chapel of the Holy Cross built right up into the rocks of Sedona is an iconic historic treasure. Jutting out into these boulders and looking out to the Mystic hills and is also one of the Sedona Vortexes that embrace the entire chapel in an arc from behind. The inside of the chapel is unadorned with large picture windows and views out to the Mystic Hills, red it candles offer the only hint of color inside of the chapel.
Tip – This is a very popular tourist destination, it is very crowded and parking can be tricky so my plan was to visit this site very early in the morning when parking would be easier or you can park at the bottom lot and hike up to the chapel.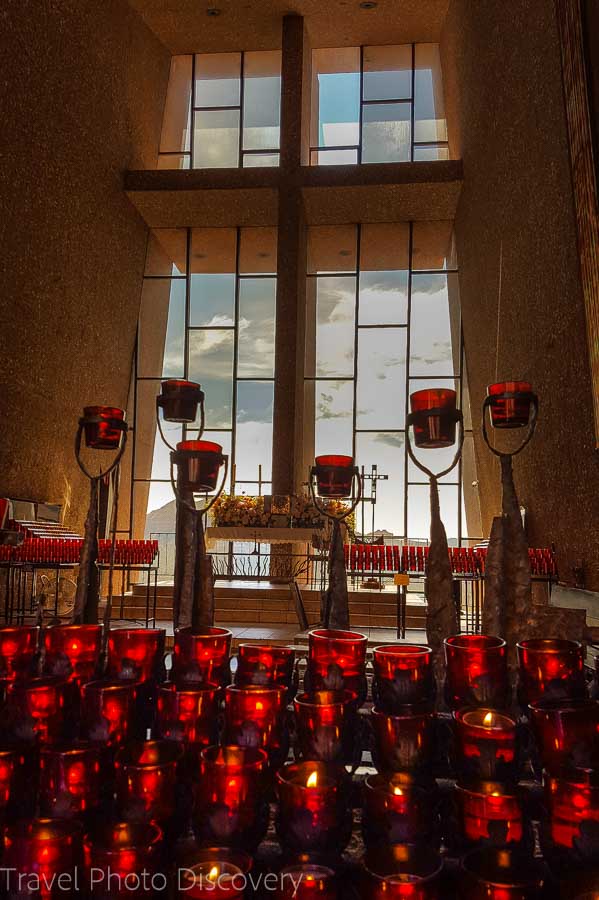 Simple interior details of the Chapel of the Holy Cross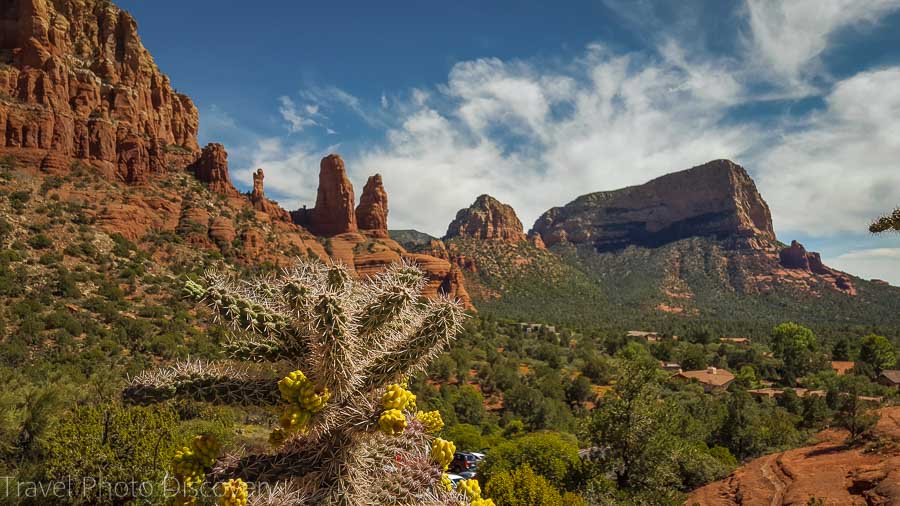 Exterior views to the Mystic Hills
 
Cathedral rock at Oak Creek
One of the most iconic shots of the impressive Cathedral Rock is with a water views from Oak Creek looking out to these majestic peaks. The route I took follows the O'Beyond road to the end becomes part of the national park system. Views are mostly from the other side of the creek looking directly to the Cathedral Rocks, but the interest rock puddles and fall foliage really made this hiking area stand out and framing the Cathedral rock in the back ground.
Tip – There are many trails in this area including a nice loop of the river area and Cathedral Rock. At the main parking lot, you can walk down the trail head for a summary of the popular trails in the area.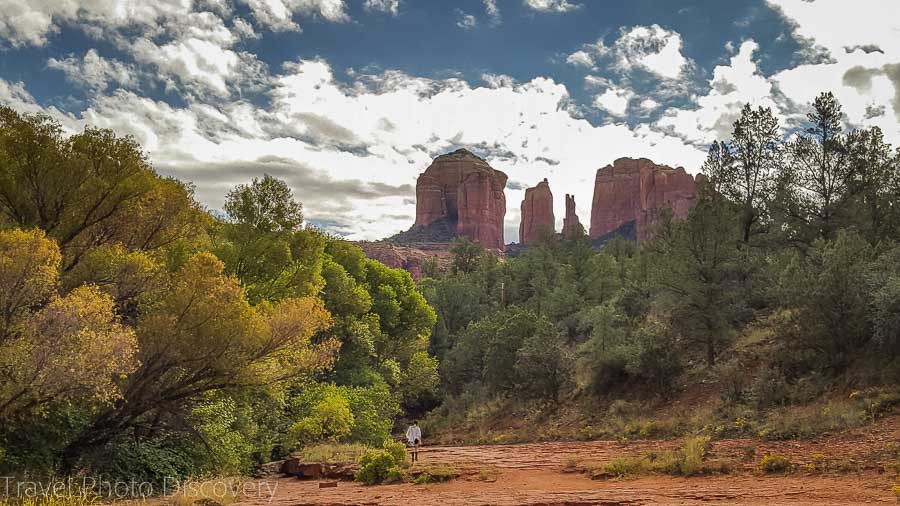 Fall colors coming out at Oak Creek and Cathedral Rock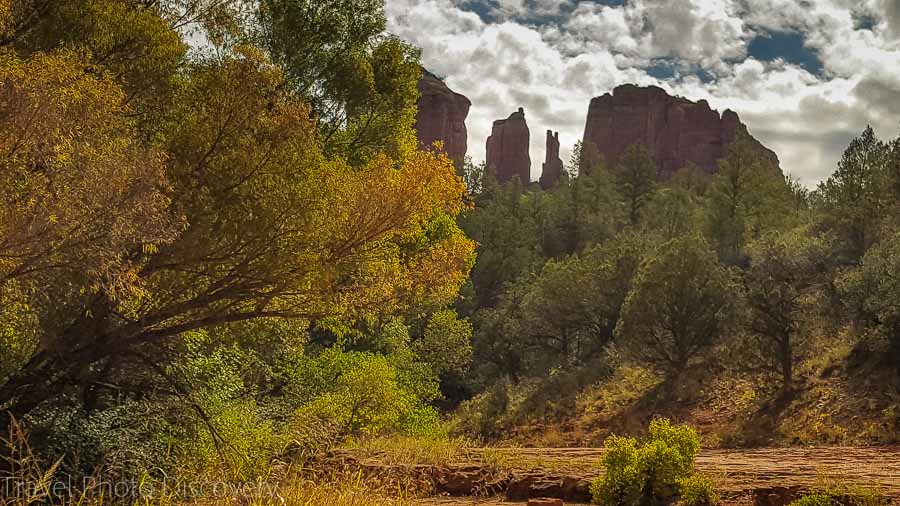 Driving views of Cathedral rock from O'Beyond Road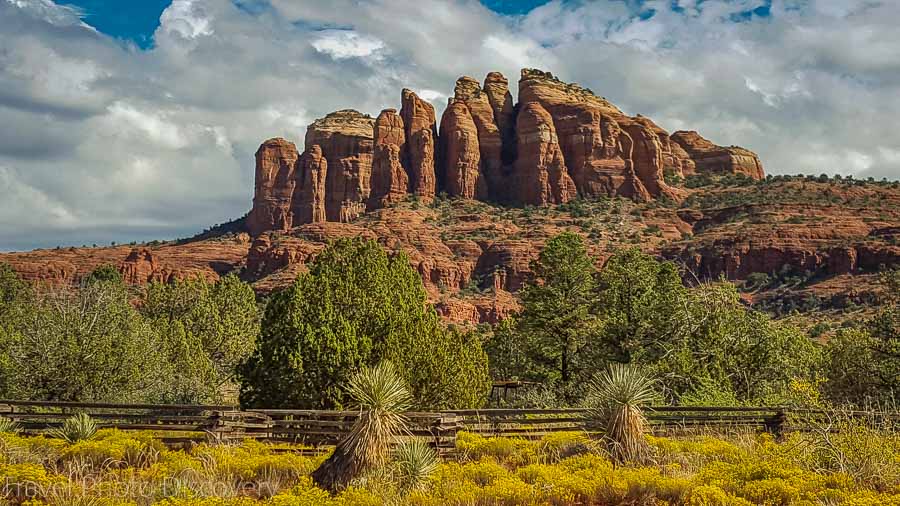 Fun places to visit in Sedona
Central Sedona is spread out with a tourist upper town and the commercial areas surrounding the city. Depending on what your interest in visiting, shopping or eating in the city, here are some of the worthwhile venues that make the city fun to explore even if it is heavily focused on tourism.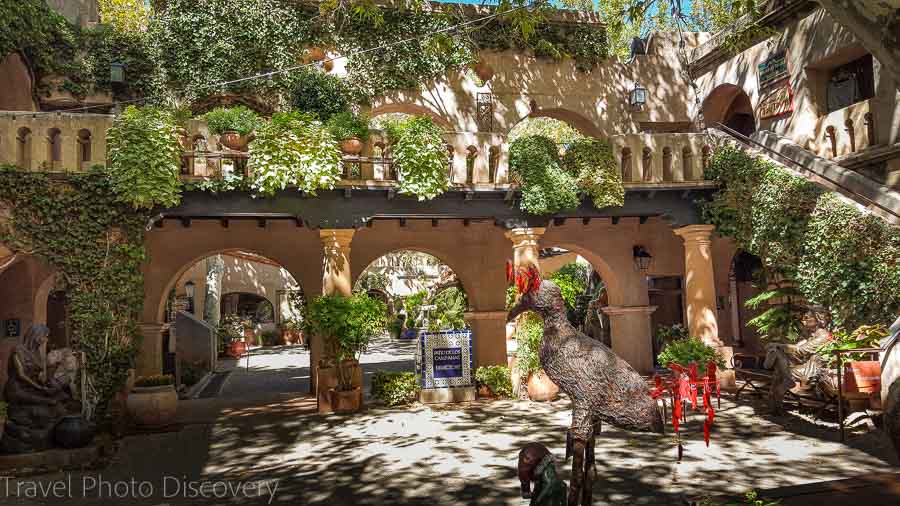 Tlaquepaque Arts Village
Close to downtown Sedona is the upscale Tlaquepaque Arts Village and gallery. Within a gorgeous setting and attractive Southwestern styled buildings are these high end galleries and stores, attractive restaurants and an overall fun place to explore and enjoy the lovely architecture, shops and colorful grounds. There's a lot of wonderful restaurants to choose from covering Mexican, regional cuisine to popular brew pubs.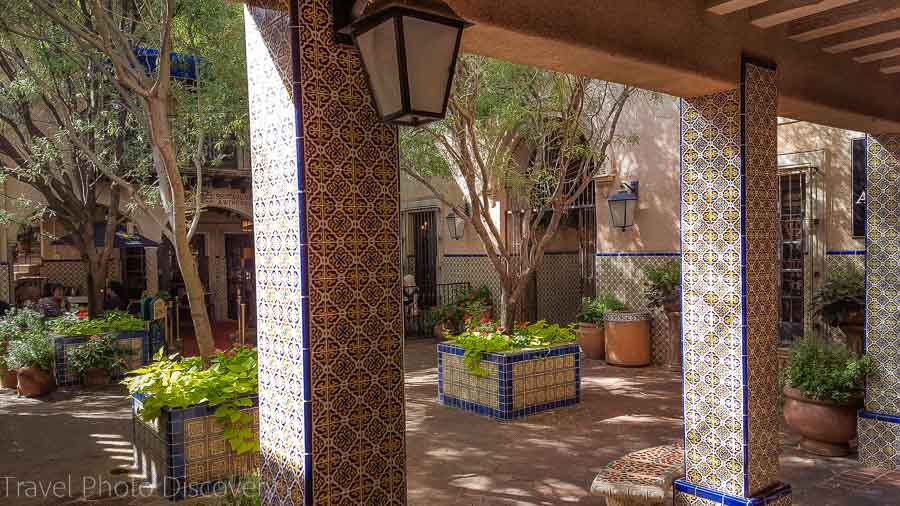 Art Gallery Scene
Sedona is known worldwide as an arts focused community with many galleries supporting local and international artists from around the world. You will find lots of galleries in the Upper town and in standalone locations drawing artists featuring Sedona's landscapes, handmade jewelry, sculpture, Indian craftwork and almost every creative pursuit. You can also take part in a variety of arts programs while visiting the city and its famous outdoor landscapes. To check out the latest of the Sedona art scene, check out this website for updated information.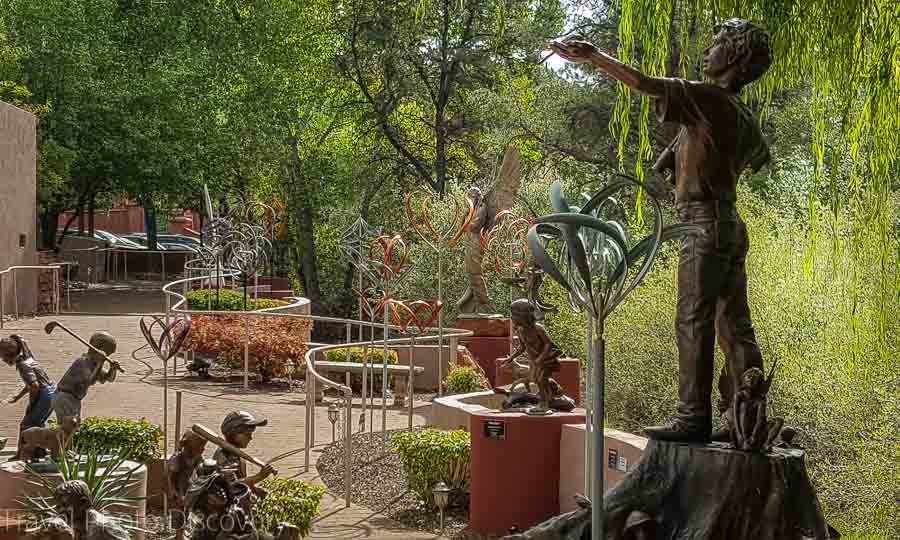 The Sedona art gallery scene is impressive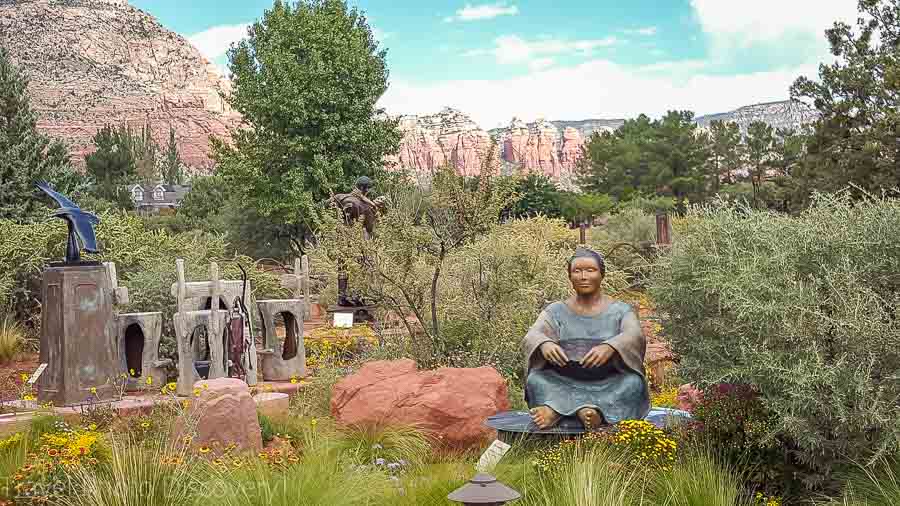 Spiritual Sedona
From visiting the Chapel of the Holy cross, hiking to one of the energy vortex areas, to getting a complete metaphysical tuning, there is a lot of spiritual caregivers and practitioners to enhance your spiritual sensations. Just being outdoors and exploring Sedona's four well-known vortexes gives you opportunities to experience the energy from these environments. To find out more about where all things spiritual converge in Sedona check out this site.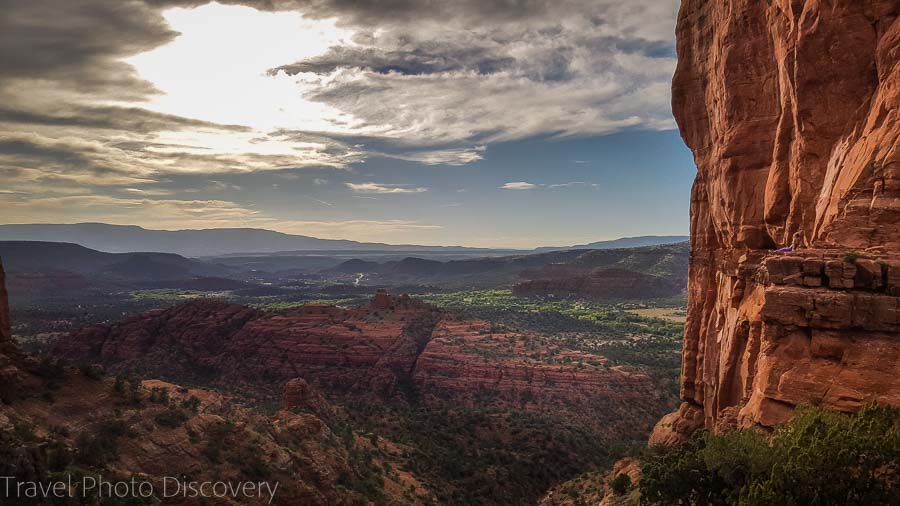 Hiking to Cathedral rock and experiencing the energy vortex from above
Are you hungry – here's some food recommendations
The food scene is delicious here with so many choices of foods from vegan, farm to table and fine dining venues that adds to the experience visiting the area. Check out some these wonderful recommendations below.
7 Best restaurants in Sedona
15 Favorite Sedona eats
Some favorite local venues
Some recommendations in visiting Sedona
Flying into Sedona Airport
Key West International Airport is serviced by many US carriers including: Delta, American and United airlines. To check out the latest prices and schedules you can enter your dates with the search engines listed below for updates.
Sedona hotels and resorts
The first thing to work out for a Sedona visit is where you will stay because Sedona resorts and hotels do book months or years in advance especially during the peak season times in the city. Prices do rise according to limited availability, seasonality and peak seasons in Sedona lodging or Sedona bed and breakfast inns. You can check out reviews and the latest prices through any of your favorite booking websites below
TripAdvisor  smart deals for Sedona
Priceline current prices and promotions for Sedona
Booking your car rental
In order to get the best prices for limited inventory of car rentals in the Sedona area, you also need to book your rental car as soon as you can. Depending on location you can book basically from where you fly into.
Priceline car rentals and bid up to 40% off current rental rates
Hertz Rental cars, save 40% when you pay now
Small group van tours around Sedona
If you're not into doing the driving, then one of the most popular ways of visiting Sedona and other popular landmarks or monuments in the area is to take a small group van tour. The guided tours are offered by Tours4Fun are lead by expert guides from the area and have experience touring and sharing the history, culture and natural beauty of these wonderful places surrounding Sedona. For a list of Sedona 1 day to multiple day tours, check out the Tours4Fun site here for more details and information.
More inside tips to visiting Sedona, Arizona
When exploring the enchanting landscapes and attractions of Sedona, Arizona, here are some inside tips to enhance your experience:
1. **Sunrise and Sunset**: Witness the magic of Sedona's red rocks at sunrise or sunset. Iconic viewpoints like Airport Mesa or Cathedral Rock offer stunning photo opportunities during these times.
2. **Hiking Adventures**: Choose hikes based on your skill level. Trails like Devil's Bridge, West Fork Oak Creek, and Bell Rock offer diverse experiences, from easy walks to challenging scrambles.
3. **Vortex Sites**: Discover the energy vortexes that Sedona is famous for. Cathedral Rock, Boynton Canyon, and Airport Mesa are known vortex locations, perfect for meditation and self-reflection.
4. **Off-Roading**: Take a guided jeep tour into the rugged backcountry. Knowledgeable guides can navigate you through the challenging terrain while sharing local history and folklore.
5. **Art Galleries**: Explore Sedona's vibrant art scene. The Tlaquepaque Arts & Crafts Village and Hillside Sedona boast galleries featuring a variety of artwork, from traditional to contemporary.
6. **Stargazing**: Sedona's clear desert skies make it an ideal spot for stargazing. Join an astronomy tour or simply head out to a dark spot and gaze up at the Milky Way.
7. **Local Cuisine**: Savor the flavors of Southwestern cuisine. Try dishes like prickly pear margaritas, chili, and Navajo tacos at local restaurants.
8. **Shopping**: Explore the unique shops and boutiques in Uptown Sedona for distinctive souvenirs, jewelry, and crystals.
9. **Oak Creek Canyon**: Take a scenic drive through Oak Creek Canyon, one of the most beautiful drives in the United States. Stop at viewpoints and enjoy a picnic by the creek.
10. **Red Rock Pass**: If you plan to hike or park within the Coconino National Forest, purchase a Red Rock Pass in advance to support conservation efforts.
11. **Water Activities**: During the summer, cool off with water activities like swimming or tubing in Oak Creek. Always check current conditions and safety guidelines.
12. **Wildlife Watching**: Keep an eye out for wildlife like deer, javelina, and birds while exploring. Bring binoculars and be respectful of their natural habitats.
13. **Weather Awareness**: Be prepared for changing weather conditions, especially if you're hiking. Dress in layers, bring plenty of water, and check trail conditions in advance.
14. **Reservations**: Make reservations for popular tours, activities, and accommodations, especially during peak tourist seasons.
15. **Leave No Trace**: Practice responsible tourism by following Leave No Trace principles, respecting the environment, and preserving the beauty of Sedona for future generations.
Sedona's enchanting landscapes and spiritual allure make it a captivating destination. With these insider tips, you'll be well-equipped to create lasting memories while exploring this Arizona gem. Enjoy your journey through the red rock wonderland!
Check out these other Arizona posts below
Road trip from Sedona to Jerome
Getaway weekend to Phoenix Arizona
Road trip to Walnut Canyon National Park
Road trip to Waputki National Monument
Best places to photograph Sedona
Things to do around Flagstaff, Arizona
Exploring the Montezuma cliff dwellings
Conclusion to Sedona landscapes and attractions
Thanks for visiting today and checking out this post on Visiting Sedona landscapes and attractions, hopefully you will be able to see and experience the famous red rocks of Sedona some day. If you enjoyed the images and post, could you please share it with any of the social media buttons located around the post.
If you like what you see, come and check out my other social media channels for more updates, including Instagram, Pinterest and Twitter.
Note –  This post contains affiliate links that help to support this website, thanks so much for purchasing directly through Travel Photo Discovery and helping to maintain this site.