Weekend getaway to Phoenix Arizona
The temperature was already at 85 degrees at the terminal while I was walking through to get my rental car and head out to find a quick bite to eat. Fortunately, someone told me about the new Burger Theory joint close to the airport, so I was able to find it a few minutes away and find a seat quickly. Burger Theory was a nice spot to unwind and cool off before I was ready to brave the hot Arizona sun and boy, it felt hot to me. I made my way to my hotel for the next two days, I would be staying at the Holiday Inn in the Chandler district.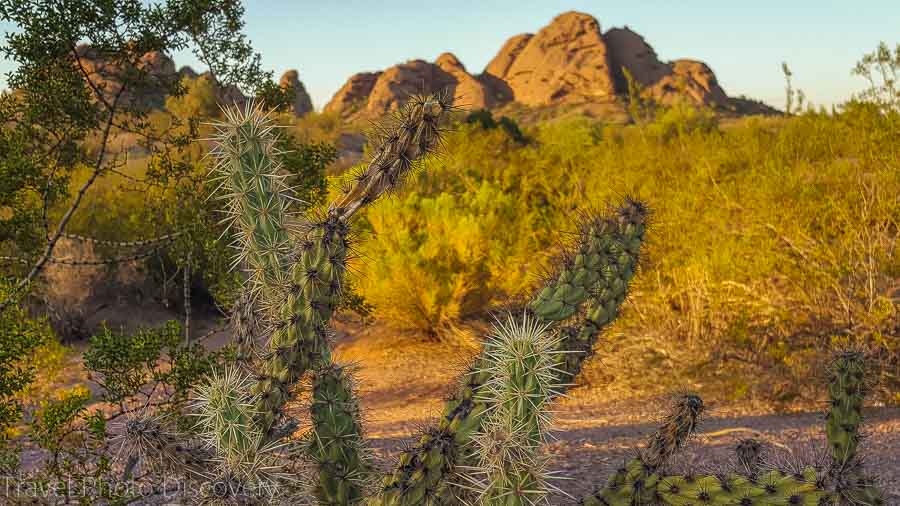 Phoenix offers so many options for places to visit, including outdoor recreation and  some magnificent attractions around the city. This is definitely a city where you can  enjoy western culture, gorgeous desert landscapes and be active with fun adventure activities in the desert and up into the scenic mountain ranges around Phoenix. For my weekend discovery visit around Phoenix, I concentrated on experiencing some of the outdoor sports, visiting some cultural treasure and art discoveries, and sampling some delicious Southwestern cuisine and popular street food of the region.
Here are some of the fun highlights of my visit around Phoenix: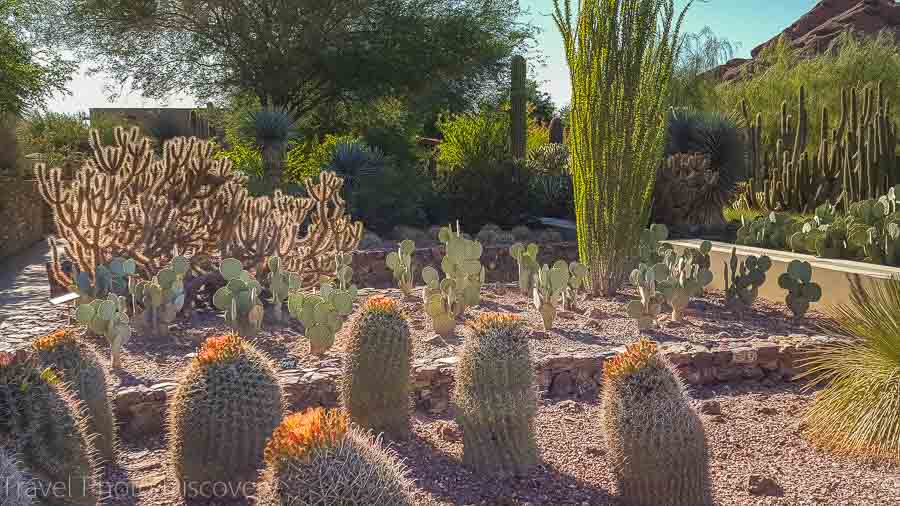 This gorgeous garden wows you at the start, with an impressive glass sculpture resembling a huge cactus placed in a beautiful entry garden. The cool thing about exploring the various desert themed gardens is the diversity of non-cactus and succulents that can also thrive well in this environment. You enter a variety of garden rooms with themes incorporating the Sonoran landscape, a kitchen garden, herb garden and even a colorful butterfly garden. I enjoyed walking through these various gardens which also integrated wonderful western styled architecture done in vignettes as though you would enter someone's home. There's a lot of well-placed artwork, information displays and colorful walkway features that pique your curiosity on what may be ahead on the trails.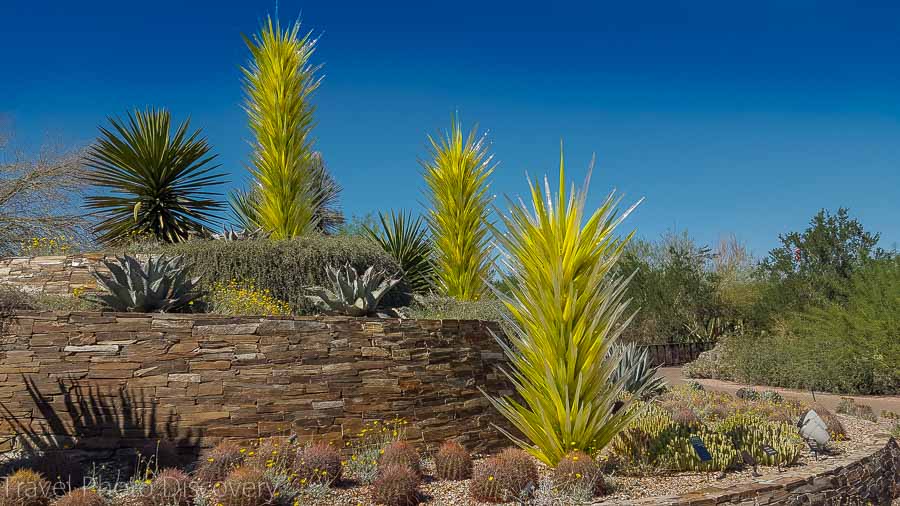 Beautiful Chihuly glass entrance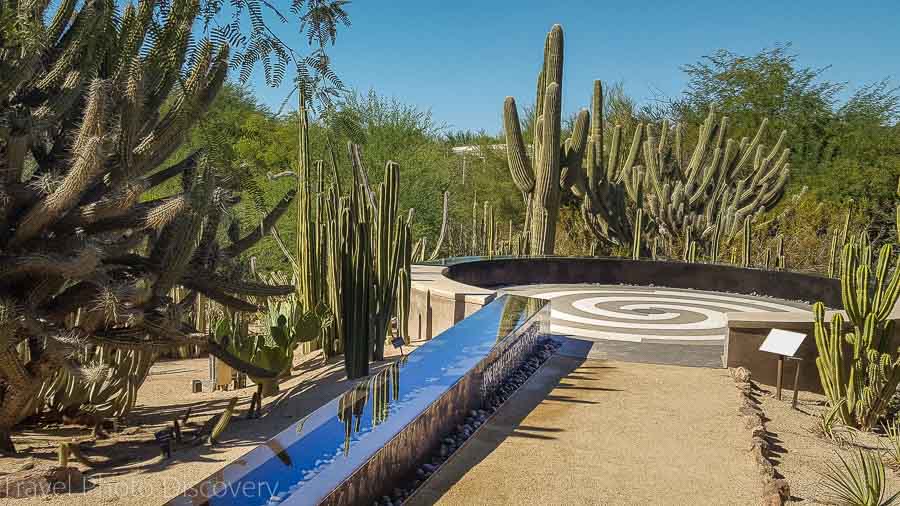 Sculpture and water features at the Desert Botanical garden in Phoenix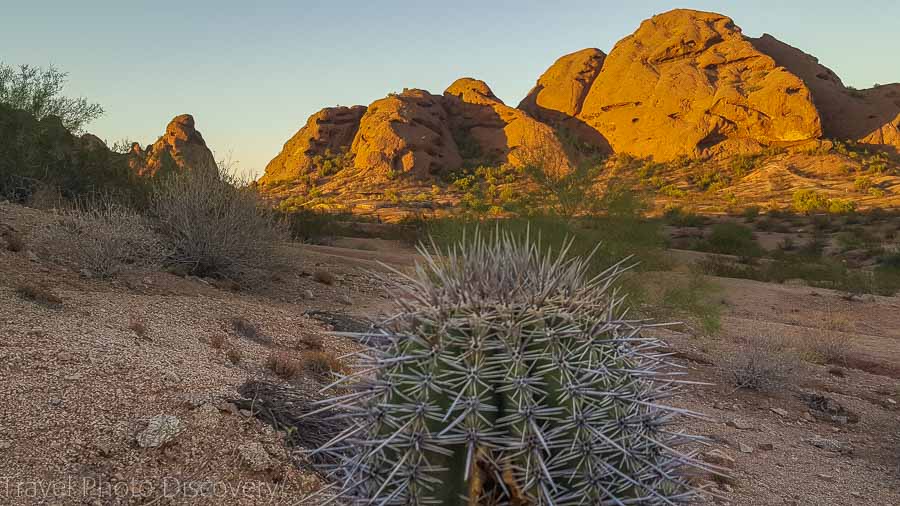 I love that this area of Papago Park incorporates both the Botanical Garden, Zoo and the many hiking and recreation areas of the Park. I visited one of the most popular spots called the Hole in the Rock, where you climb through some Flintstone inspired natural red formations and boulders through an opening in this huge rock. Once you climb through, you get to see a panoramic view around the park and skyline to downtown Phoenix. The park is dotted with these impressive red rocks and formations that you can hike through extensive trails and explore some of the wonderful landscape on your own. I ended up extending my stay to explore more trails and then climbed up a strategic hill to watch the sunset over the downtown area.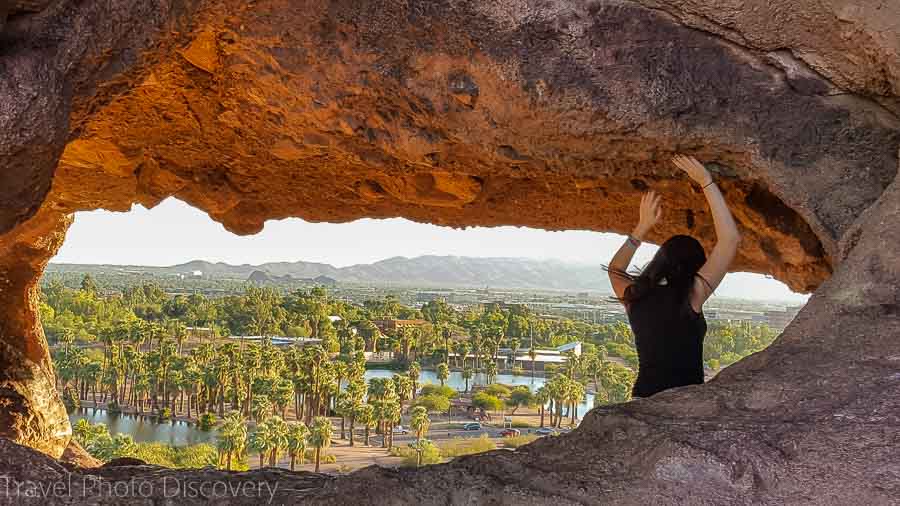 Checking out the Hole in the Rock at Papago Park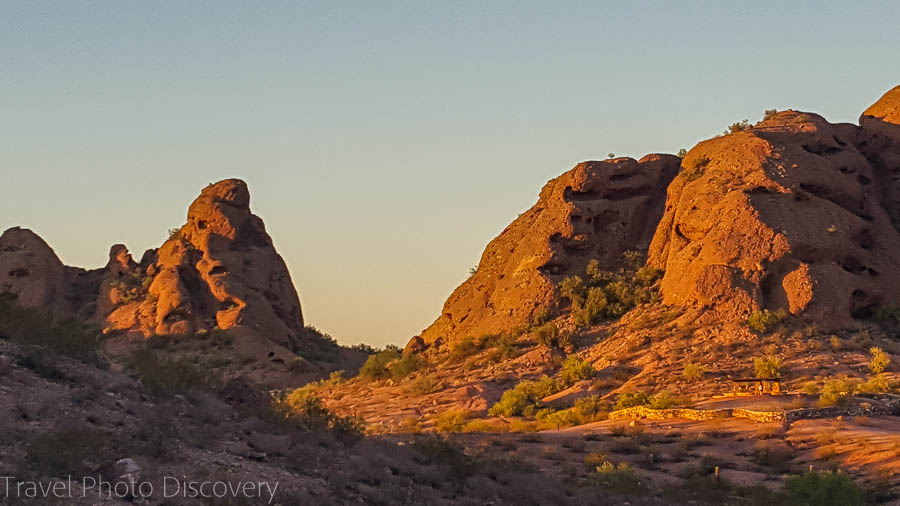 A late afternoon hike at Papago Park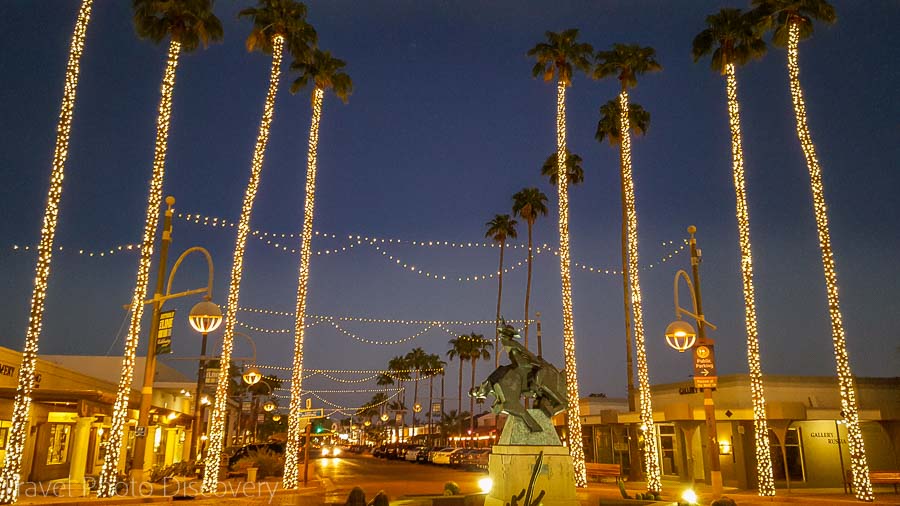 A very close drive to Papago park is Scottsdale and I heard so much about the art and food scene here, that I wanted to explore the area and find a cool dining spot for the evening. It's all happening in Old Town and most of the fine art galleries are centered on E Main street with a world class mix of traditional Southwestern themed galleries to more modern and other popular artwork for sale. It was fun to walk through many of the covered galleries and check out each of the attractive sculpture, artwork and other collectibles on display. Fortunately, I only traveled with a hand carry so I wouldn't be tempted with a pricey memento.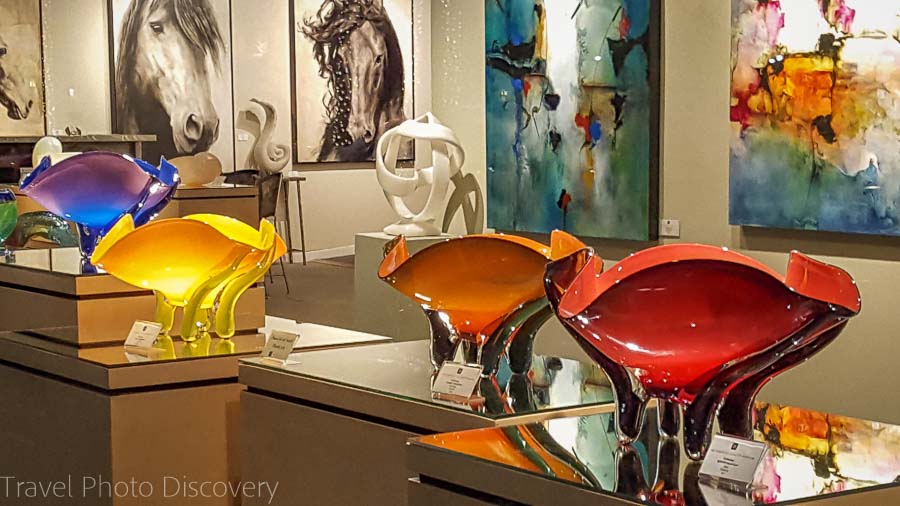 Checking out the art gallery scene in Scottsdale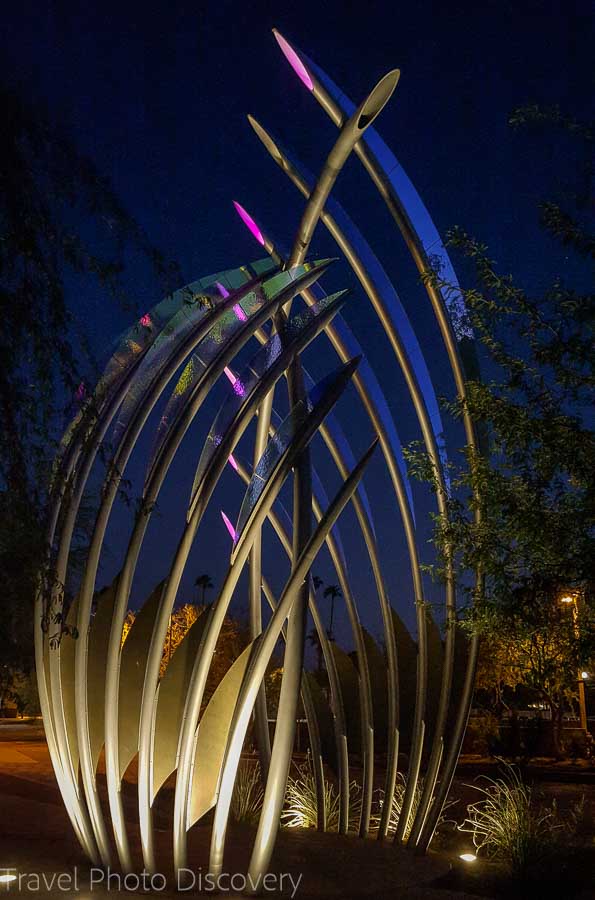 Apache Trail at Apache Junction
I've so much about this trail and was pleasantly surprised by how much of the landscape, history and monuments have been well preserved. This was a fantastic road trip through the area covering a variety of scenic spots, desert terrain, hilltop drives, man made reservoirs with stunning views and colorful villages, mining communities and other unusual attractions. After driving along a fun two lane road, after the Tortilla Flats village, it becomes a packed red dirt road going up all the way to Roosevelt lake and the drive is really breathtaking. Since the drive is winding and dirt roads through many curving and hilly areas driving is slow and can take up the entire day depending on how far you want to go. But I enjoyed the fact that once you get past the popular Canyon lake reservoir, there are few visitors traveling past this area and you practically have all this amazing landscape for yourself to explore. This can be a 1/2 day to full day trip depending if you want to take the slow drive all the way to Roosevelt lake and back or around until you hit some paved roadways.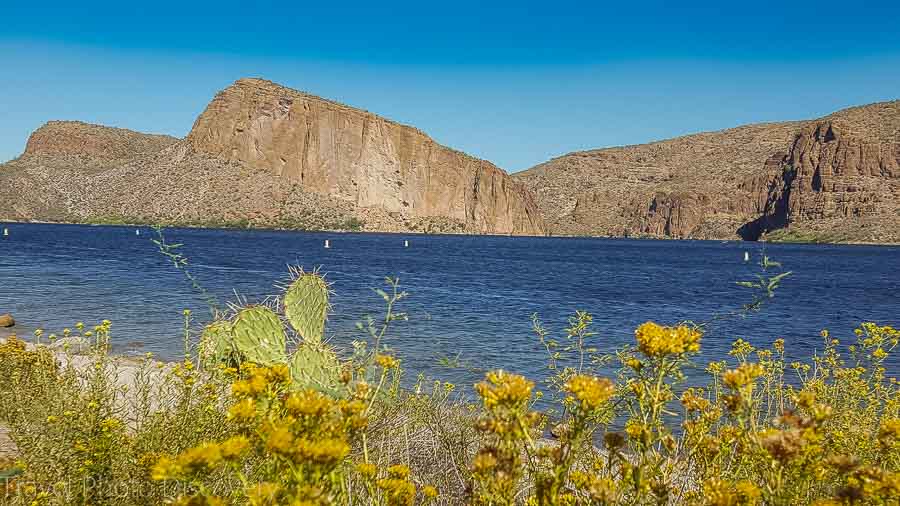 Views at Canyon Lake reservoir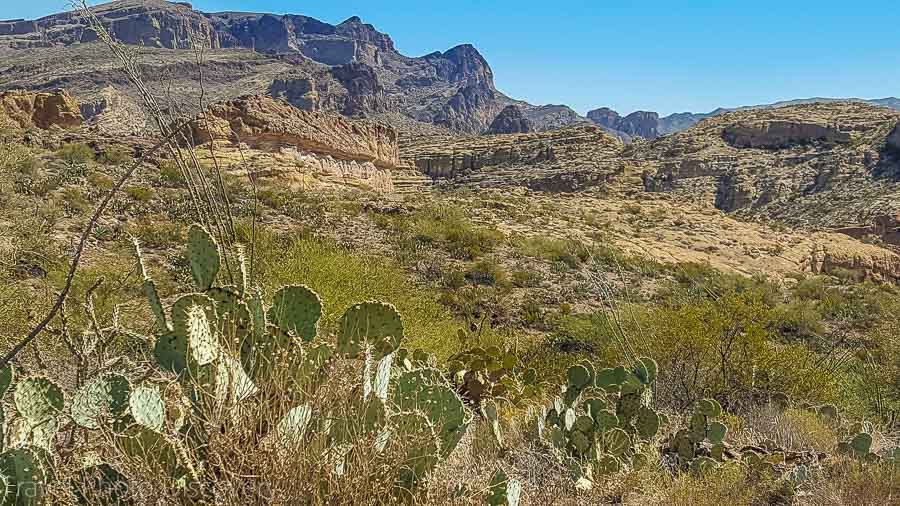 Desert landscape on the Apache Trail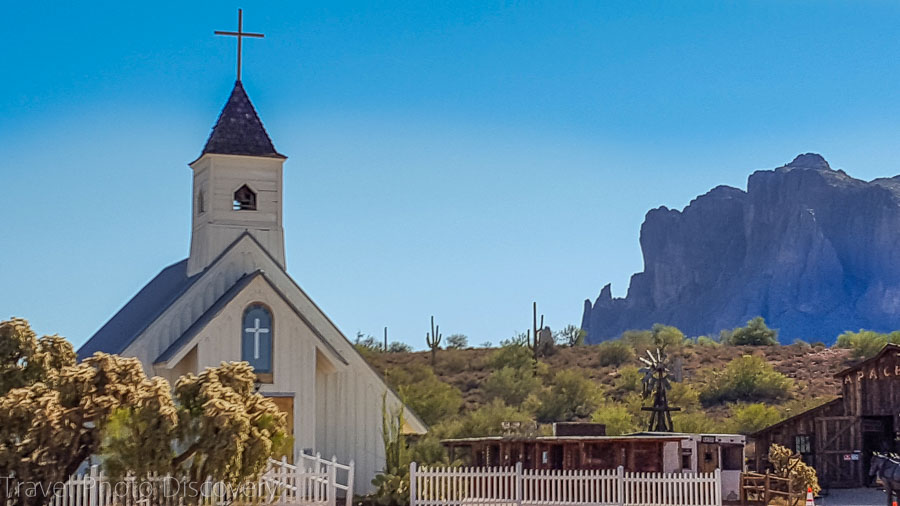 Driving through Superstition Mountain on the Apache Trail
My dining options around Phoenix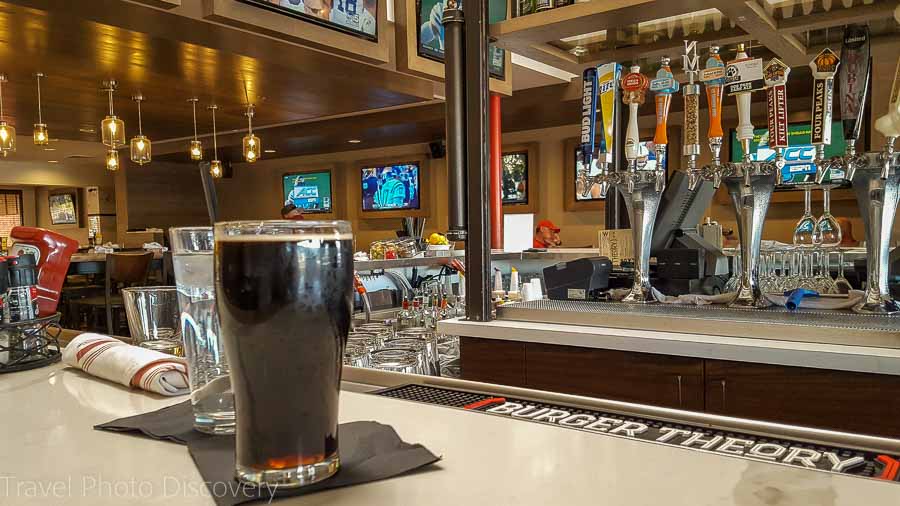 Burger Theory
After landing at Phoenix Sky Harbor International Airport, I was hungry and looking for something close-by and fast but also local and cool. Enter 
Burger Theory 
on 44
th
 Avenue which is one of Holiday Inn's new eateries. I loved the huge bar area surrounding with large TV screens featuring a variety of sporting programs. It was an easy choice to sit up at the bar and check out what local craft beers are on tap and I sampled my first pumpkin infused beers and some other local Heifeweisen from local brewer Four Peaks. It's fun to custom order your own hamburger, but I picked a meaty 1/3 beef with large chunks of portabello mushroom and devoured it while downing the pumpkin brew.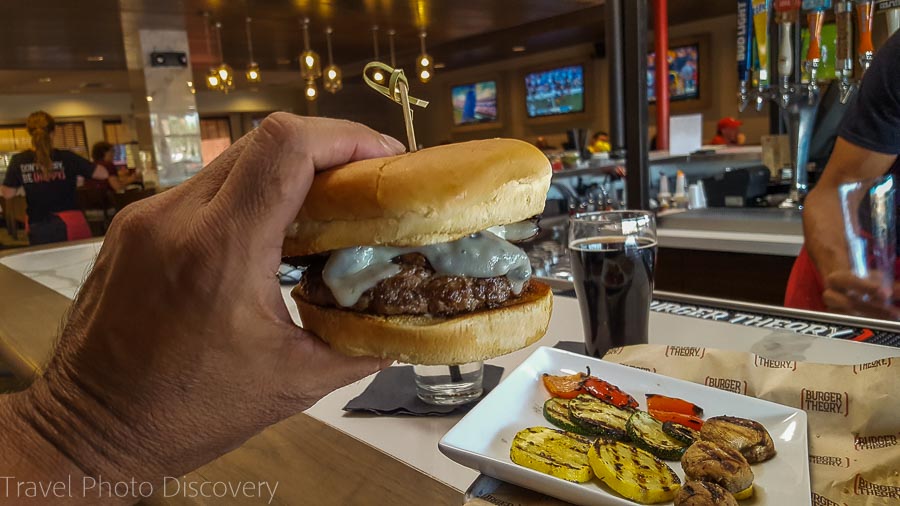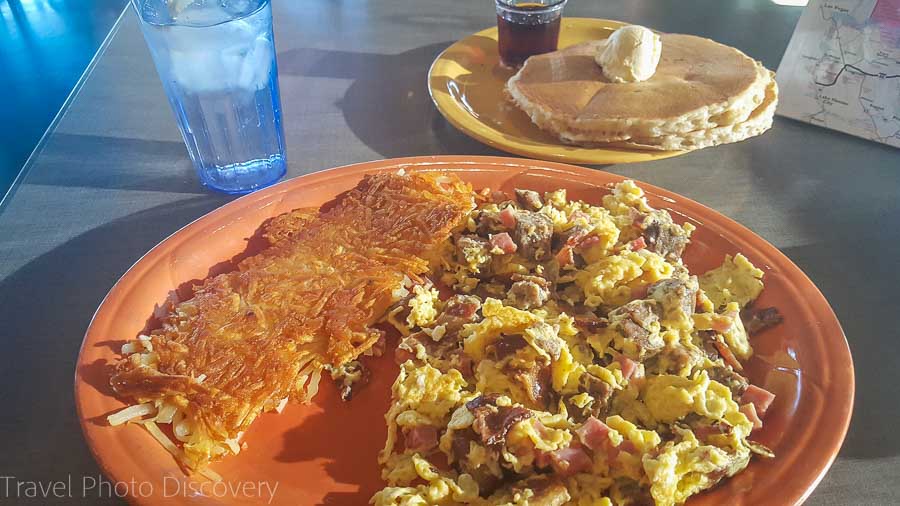 This breakfast/brunch place has a few branch locations in Phoenix and I went close to my hotel in the Chandler district and boy this is a tasty meal. It seems like breakfast here is served with extra large portions. I ordered a scrambled egg dish with three meats and hash browns; I couldn't finish it because you also get huge pancakes that are also jumbo sized. Fortunately I had a big appetite that morning, but still couldn't finish my meal with the pancake addition.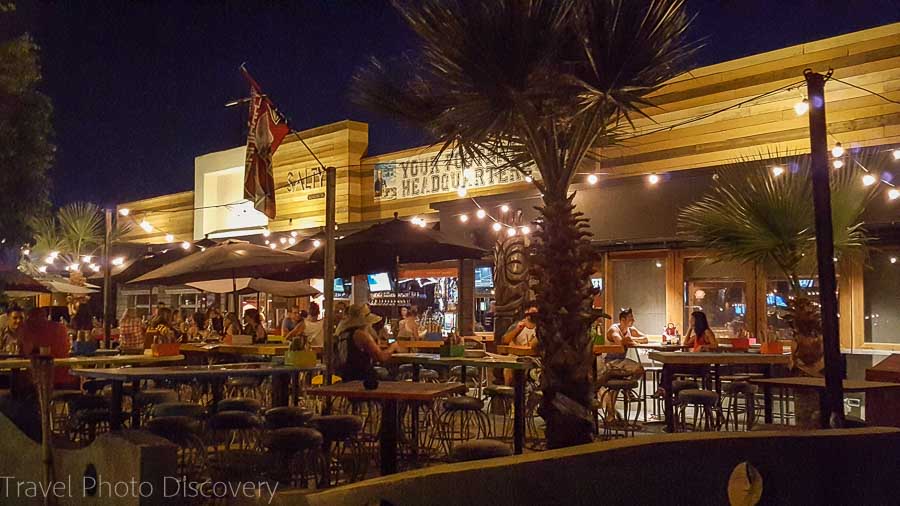 This popular Mexican bar/restaurant in Scottsdale offers indoor or outdoor dining in their large patio spilling into the street. I quickly went up the bar and checked out their extensive beverage and food menu. Of course you have to try any of their popular margaritas here and I tried something new and delicious called Louboutin, Espolon silver tequila with a shot of elderflower liquor – very smooth and subtle for a margarita! I ordered a trio of really delicious tacos: shrimp, braised short ribs and carne asada which I also devoured in some quick and easy bites.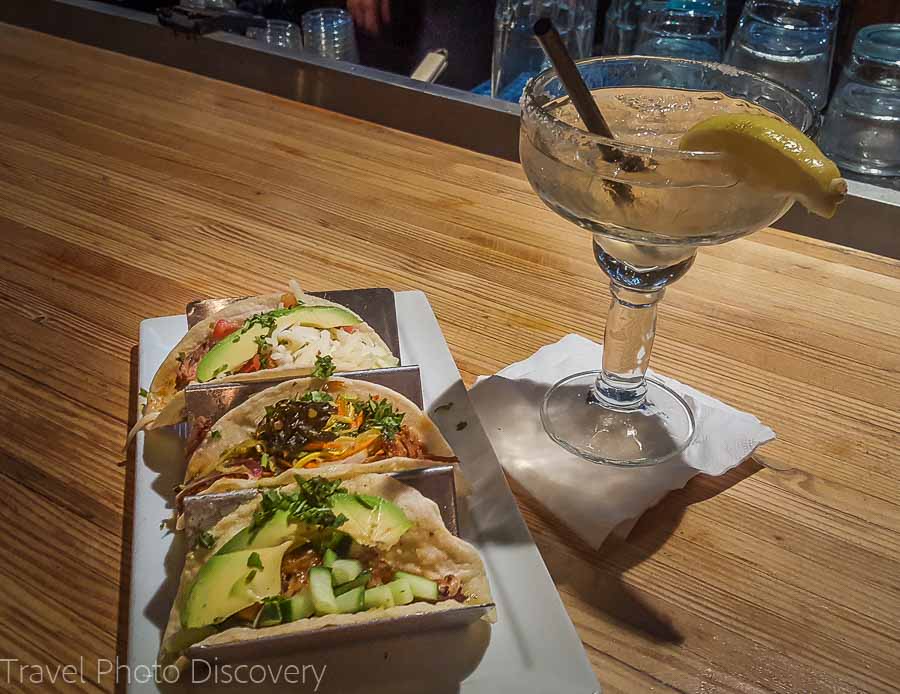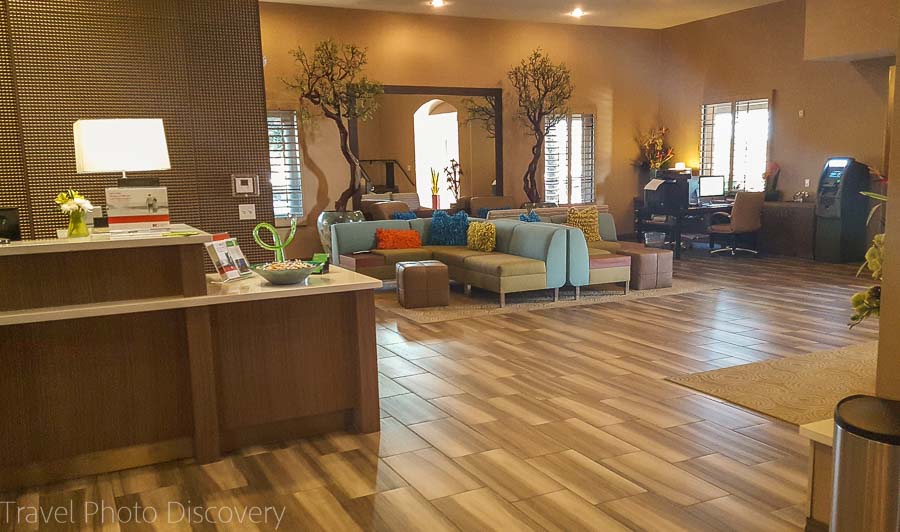 The hotel location in Chandler was perfect for exploring the southern parts of the city and my all day visit to the Apache trail at Apache Junction which is a very short and scenic drive Southeast of the city. The beautiful and modern Holiday Inn, Ocatillo Road features the Southwestern Hacienda style in a comfortable and modern style. Check in was very quick with the front desk giving me a quick overview of the features around the hotel lobby and other public areas, I appreciated the genuine and friendly service and quickly made it to my room to unload my belongings.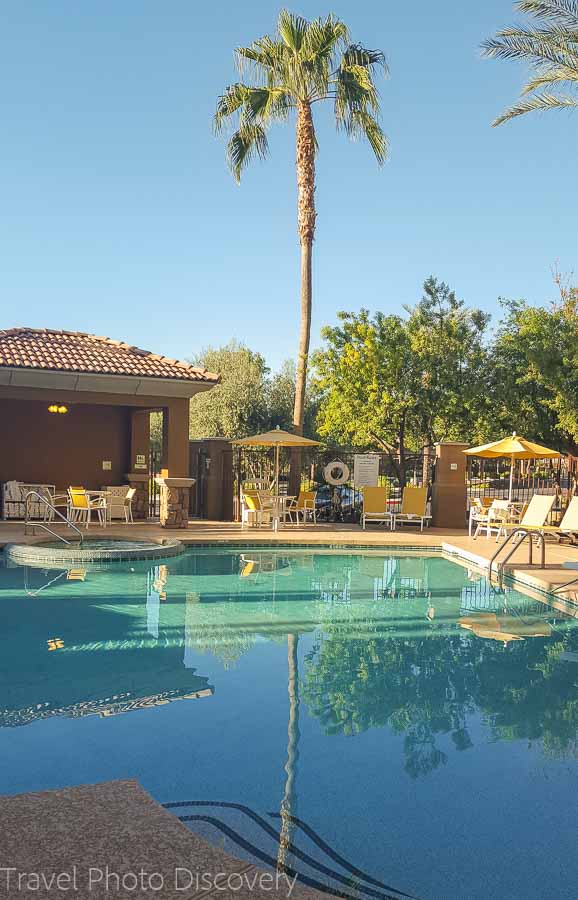 Bedroom features
The standard bedroom and baths at the Holiday Inn, Chandler are really large with an inviting living room section along with a big desk area for work. I was given a room on the fourth floor which had lovely views down to the pool area and the surrounding landscape around Ocatillo Road which is suburban and upscale. Beds are really plush and comfortable, with fluffy pillows.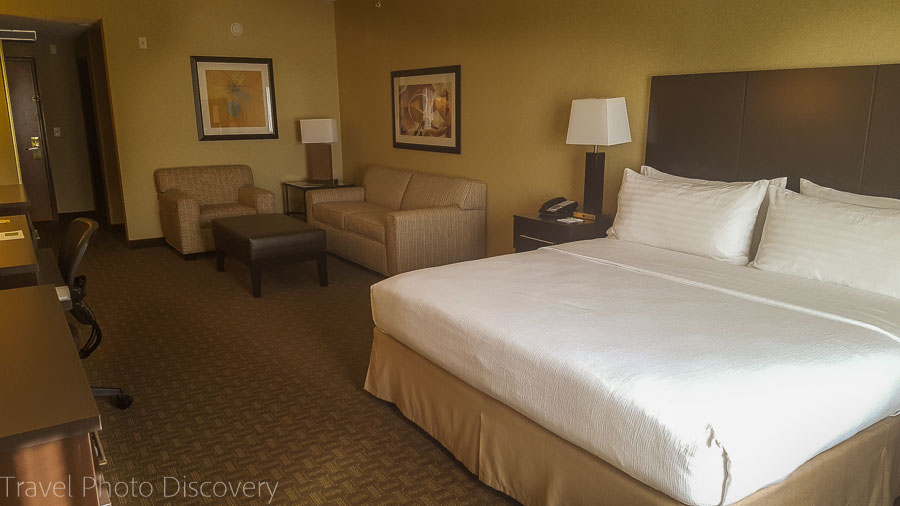 A nice section for fridge, bar and microwave service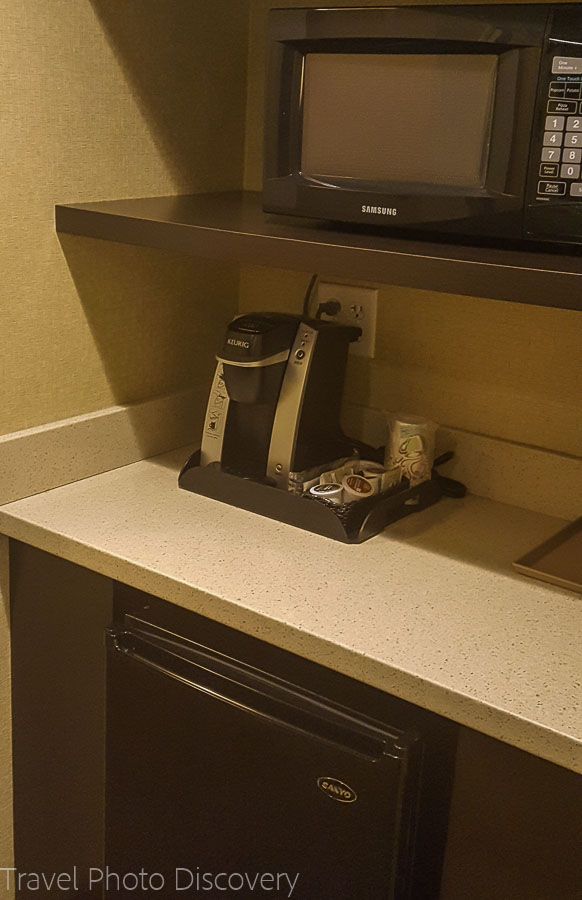 Bathroom features
The bathrooms are nicely appointed with comfortable space and a large vanity to spread out your personal belongings. I like the Holiday Inn toiletries offered in a nicely scented citrus/coconut combination for the bath products and there are plenty of hand and bath towels in the bathrooms as well.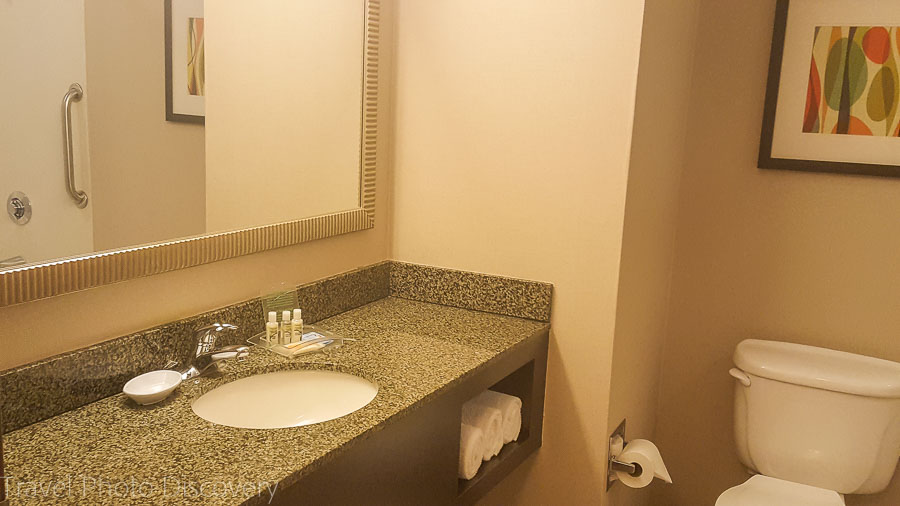 Overall Experience at the Holiday Inn Chandler
I loved my stay at the Holiday Inn and visit to the Chandler area, it was perfect for my visit to the Apache trail and within a short drive to downtown and other areas in the Metropolitan area of Phoenix. You also have plenty of options on freeways to use to get around the different regions of the city. Service is friendly prompt and helpful when you have any special needs or questions.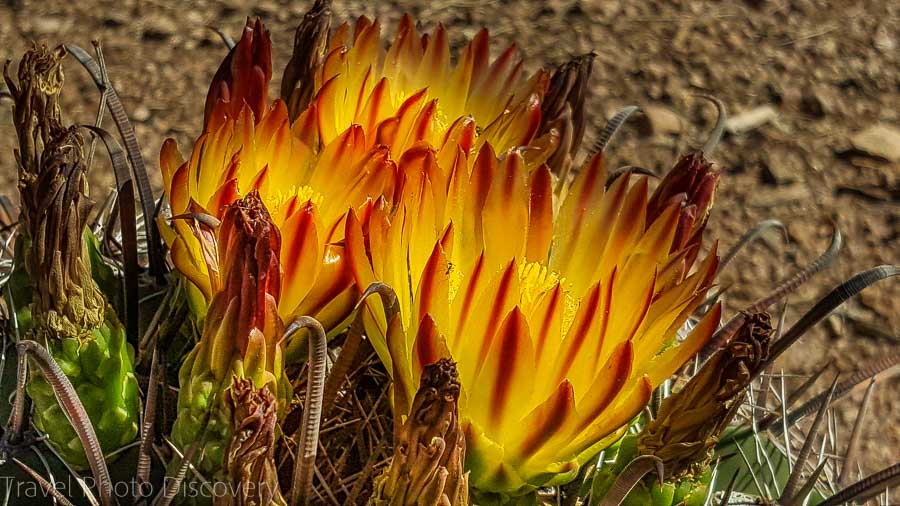 Thanks for viewing this post on a Weekend getaway to Phoenix Arizona. If you enjoyed the article, could you please share it with any of the social media buttons around the post, thanks so much!
My trip to Phoenix was in partnership with 
Holiday Inn
to bring you this story. Travel Photo Discovery maintains full editorial control of the content published on this site and all thoughts, opinions, and enthusiasm for travel are entirely my own