Discover the Best Things to Do in Mexico City: Unveiling the Cultural Treasures of the Capital (updated 2023)
Mexico City is woven by a rich history and tapestry of cultures that cross the ancient to the present. From the Aztec period to the Spanish colonial rule and the Mexican revolution creating a vibrant and independent nation, the capital at Mexico City is vast. It is a colorful and exciting city to explore with a diversity of experiences with the best things to do in Mexico City that changes constantly and is fun to explore. In my experience of visiting this city many times, Mexico offers so many attractions and must do activities in visiting the city.
The large metropolis area is filled with many fascinating and rich cultural neighborhoods, the vast appeal of hundreds of amazing museums, beautiful and manicured parks, trendy venues, cafes and bars along with historic areas that are unique and safe to explore. There's a bucket list of activities that will keep you busy the entire time you stay and we have some fantastic ideas of what to do and see in this Mexico City guide below.
We share the best things to do in Mexico City and with just a few days or even a week, it still is not enough to see all these magnificent sites and activities to do around town, but that will make you want to visit again, right?
I've asked a few fellow travel writers and bloggers to share some of the favorite things to do, hang outs and one-of-a-kind places to enjoy around this grand city. Hopefully this will inspire you to visit some of the off beaten path to more popular activities and venues to explore when you are in the city.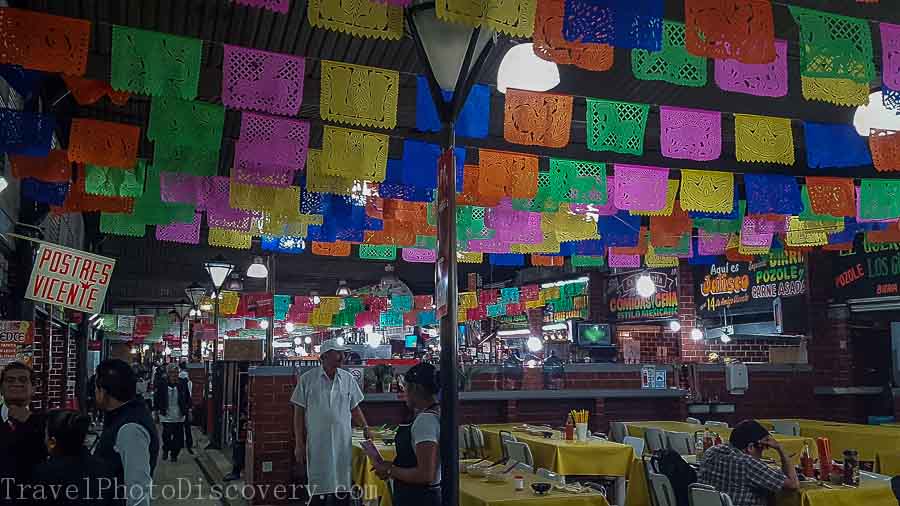 A little history about Mexico City
Set up in a high elevation region in central Mexico (Over 7300 feet), the city was built over a lake during the Aztec period called the Lago de Texcoco. The Aztecs built an artificial island in the lake which eventually dissolved with growth of the population center in their capital city of Tenochtitlan founded around 1325. The population grew to over 100,000 citizens and created large temples, marketplaces, ceremonial centers, palaces and grand residences for the elite.
The Spanish saw at their early visits to the capital city that the population had reached close to over 200,000 people. The Spaniards came and toppled the Aztecs around 1521 raged the capital city to the ground and in its holy places left in ruins, they used large rocks to build the Spanish cathedral and create the Zocalo or Plaza Mayor. T
he city center was later knicknamed the "City of Palaces" for all the social elite that lived in the center and eventually included a large impressive university of Mexico, religious institutions and business opportunities.
Many of the oldest buildings around the centro are from this era along with many colonial era buildings that were repurposed into various government and civic buildings and other institutions.
The Mexican independence of 1821 still focused on Mexico City as the government seat and commerce center of the country and continued a pattern of economic and population growth in the capital city.
How to get around Mexico City
Getting around Mexico City, the vibrant capital of Mexico, is relatively easy with a variety of transportation options. Here are some tips on navigating the city:
Metro: The Mexico City Metro is a convenient and affordable way to travel. With 12 lines covering the city and surrounding areas, it provides access to many popular attractions. Be aware that the metro can get crowded during rush hours, so plan your trips accordingly.
Metrobús: Metrobús is a bus rapid transit system that operates on dedicated lanes, offering a faster alternative to regular buses. It serves major avenues and connects various parts of the city. Purchase a rechargeable card, known as a "tarjeta," to pay for your fare.
Bus: Mexico City has an extensive bus network that covers almost every corner of the city. While buses can be crowded and traffic can be challenging during peak hours, they are a good option for reaching destinations not served by the metro or Metrobús. Be sure to have small bills or coins for payment as drivers generally do not provide change.
Taxis: Taxis are plentiful in Mexico City, and there are various types available, including traditional taxis, radio taxis, and ride-hailing services like Uber. Always use authorized taxis or reputable ride-hailing apps for safety and fare transparency. Insist on using the meter or agree on a price before starting the ride.
Ecobici: For a greener way to explore the city, consider using the Ecobici bike-sharing system. Rent a bike from one of the many stations scattered across the city, and enjoy pedaling through parks, bike lanes, and quieter neighborhoods. Keep in mind that Mexico City has hilly areas, so be prepared for the terrain.
Walking: Exploring Mexico City on foot is a fantastic way to soak up its vibrant atmosphere. Many of the main attractions are within walking distance of each other, especially in neighborhoods like the Historic Center, Roma, and Condesa. However, be cautious of traffic and pedestrian signals while crossing the streets.
Precautions: Like in any major city, it's important to take precautions when using public transportation. Keep an eye on your belongings, especially in crowded areas, and avoid displaying valuable items. It's also advisable to use well-lit and populated routes, particularly at night.
By utilizing the various transportation options available, you can easily navigate Mexico City and access its numerous cultural, historical, and culinary attractions. Take advantage of the city's public transportation network, embrace its vibrant street life, and embark on an adventure through this fascinating metropolis.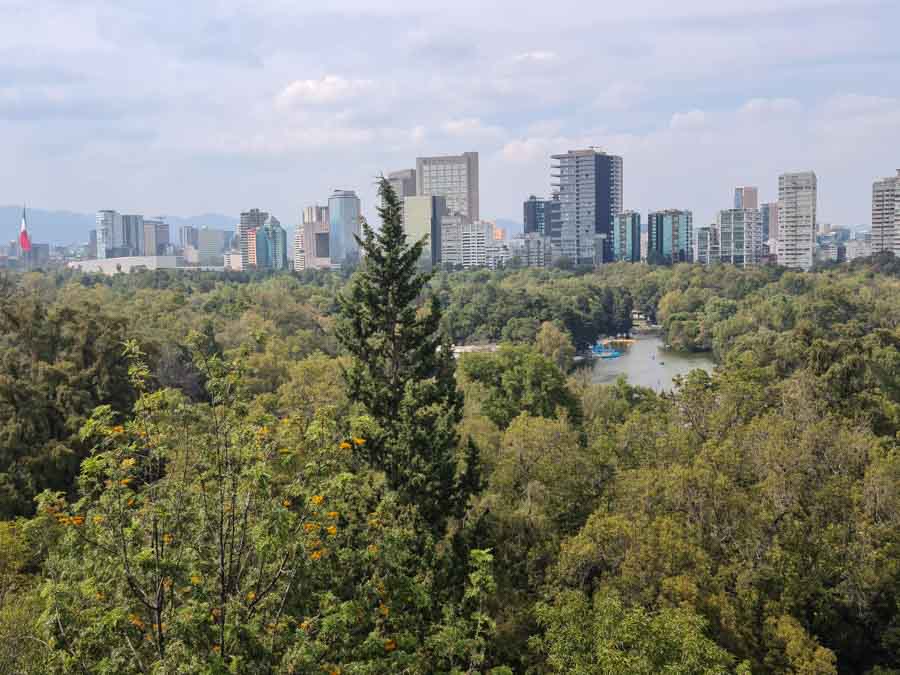 Top 44 places to visit in Mexico City now
With so many choices of things to do and places to visit in Mexico City, we try to break down visits to the most import historic and cultural spots and cool attraction into the main category or areas / neighborhoods for you to plan your visit efficiently going from one zone to the next.
Best 44 places In Mexico city at Zocalo and el Centro of Mexico City
The center of Mexico City or Zocalo is one of the grandest and largest squares in the city. The Zocalo (AKA Plaza de la Independencia or Independence Plaza) and is established as the main hub for events, demonstrations and gatherings in the city and it is still used for many public occasions. Here are the top attractions and places to explore in the downtown area or Centro of Mexico City.
Check out the best reviews hotels in the Centro or Zocalo District here for more information, pictures and rates.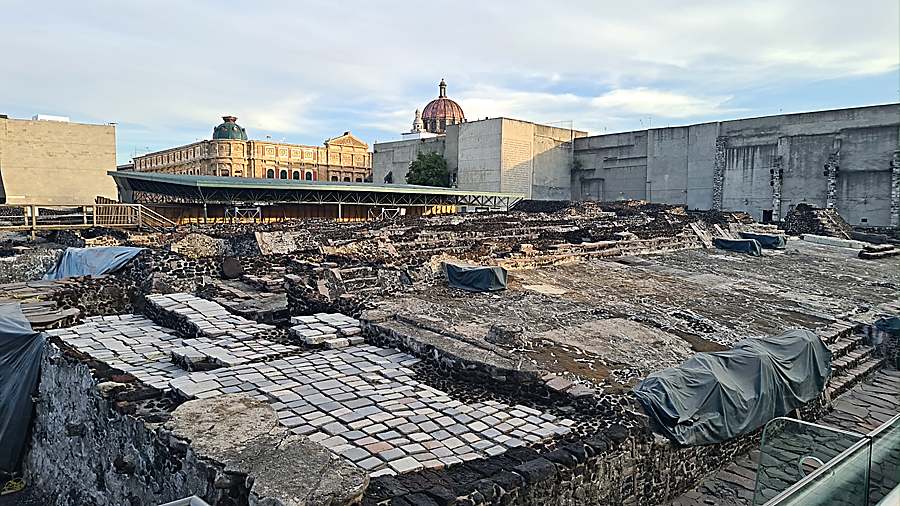 1. Templo Mayor
The Templo Mayor translates into "the main temple" and was the center of Tenochtitlan culture and government. A very close proximity to the main cathedral of Mexico City, Templo Mayor was the ancient Aztec capital that was created in 1325 on the shores of Lake Texcoco.
After the Spanish conquest of 1521, the temple was destroyed with the major rocks repurposed to make the Cathedral situated close to the ruins which is just that. There is a nice museum that pieces the puzzle together to show what the original temples were like in their original glory.
** check out this combo tour experience to Templo Mayor and the Anthropology Museum here for a fantastic combo tour experience.
Here's a fascinating look at Templo Mayor and the history of this sacred temple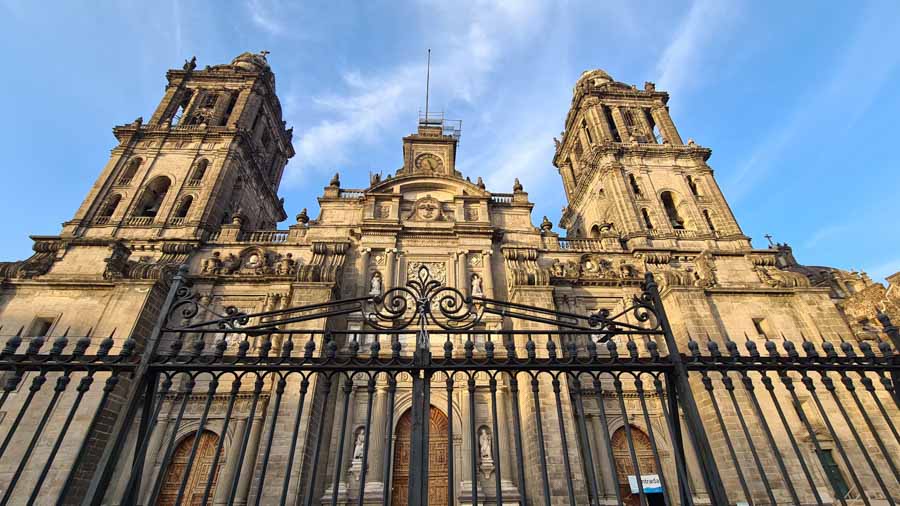 2. Metropolitan Cathedral of Mexico City
Located in zocalo and located right next to the Templo Mayor, the cathedral of Mexico City raised from the ruins of the Templo Mayor and the rocks used as the foundation and building of the cathedral of Mexico City.
The impressive cathedral of Mexico City fronting the large Zocalo is actually two churches rolled into one large complex with the largest pipe organs in America and is truly one of the most ornate and richly detailed churches in all of Mexico.
Here's a quick tour of the Metropolitan Cathedral of Mexico City below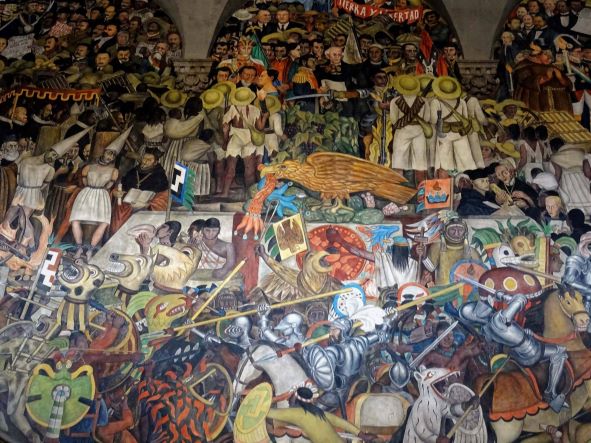 3. Palacio National
Fronting the Zocalo, the Palacio National is the grand government building. Visitors come to see Diego Rivera's masterpiece mural called the History of Mexico which shares the rich history of the city from the Aztec rule to Spanish rule and then the Mexican Revolution to the industrial development of the city to a modern economy. The mural is vibrant, colorful and vast, covering huge walls as canvasses for everyone to stare in awe of his masterpiece.
The National Palace Mexico City is open to visitors from 9:00 AM to 5:00 PM, Tuesday through Sunday. Plan on spending one to two hours exploring the palace and the beautiful murals on the interior walls of the and other artwork.
Here's a look at the amazing art and interiors of the National Palace of Mexico City below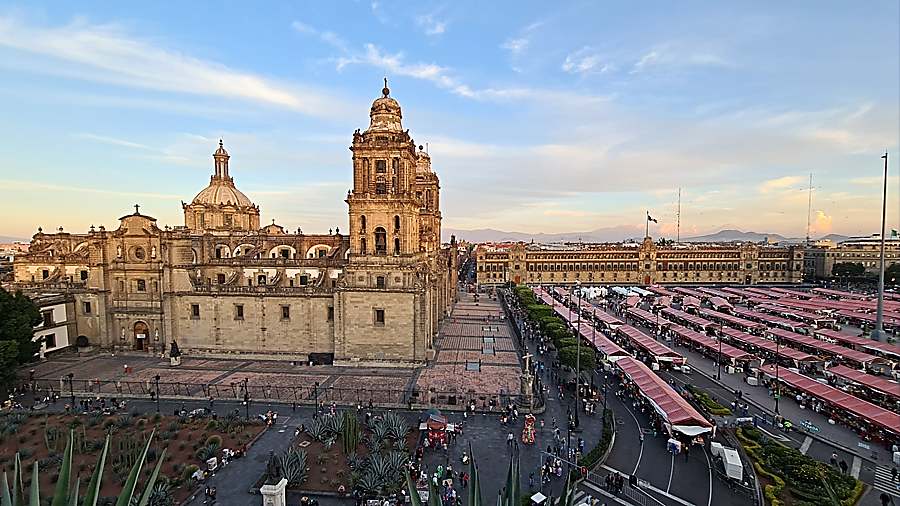 4. Zocalo – a place for gatherings and events
Located on the main plaza overlooking the cathedral, the Zocalo is a grand plaza and hosts a variety of gatherings, musical events and markets that are popular with the locals and tourists visiting this area daily and revolving to whatever your lucky stars may cross when you are visiting here.
The biggest event is the Megaofrenda in the Zocalo or the "Day of the Dead Celebrations", where you'll find stalls of Day of Dead candies, traditional food, corpse figures and other festive celebratory products, tissue paper cutouts and many other food, wine and customed locals and visitors.
Another popular event that happens at the Zocalo is during the Christmas holidays with all the buildings decorated with Christmas lights and people are dressed up with different Christmas characters along with festivals that happen on the square. There is also an ice-skating rink but sometimes changed out with roller skating due to the warmer weather in December at the Zocalo.
** Check out this Instagram walking tour of downtown Mexico City here for highlights to visiting the historic downtown district.
Here are some highlights to visiting the Zocalo and the main attractions in the area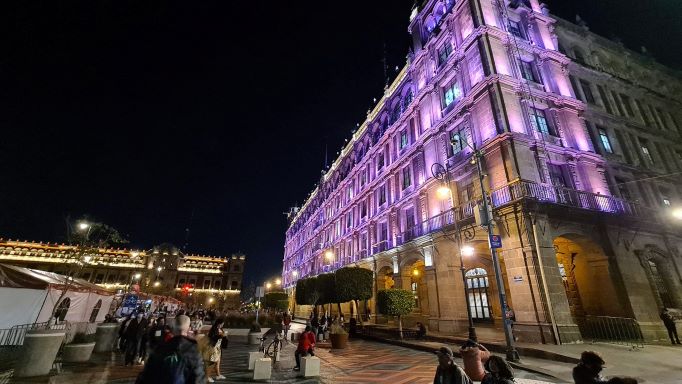 5. Enjoy a balcony bar / restaurant overlooking the Zocalo
The buildings lining around the zocalo have building rooftop decks with elaborate outdoor / indoor venues that you can enjoy from above and check out all the magnificent views. You'll find a lot of barkers offering special deals for entry and cheap drinks but for a really exceptional experience check out the best rooftop bars around the Zocalo here for the best hang out spots with views in the area.
Best 44 things to do in Mexico City at El Centro or Downtown
The entire downtown district of Mexico city is also a Unesco World Heritage site with so many fascinating landmarks and monuments to visit. We are just highlighting a few of the more popular places to visit below.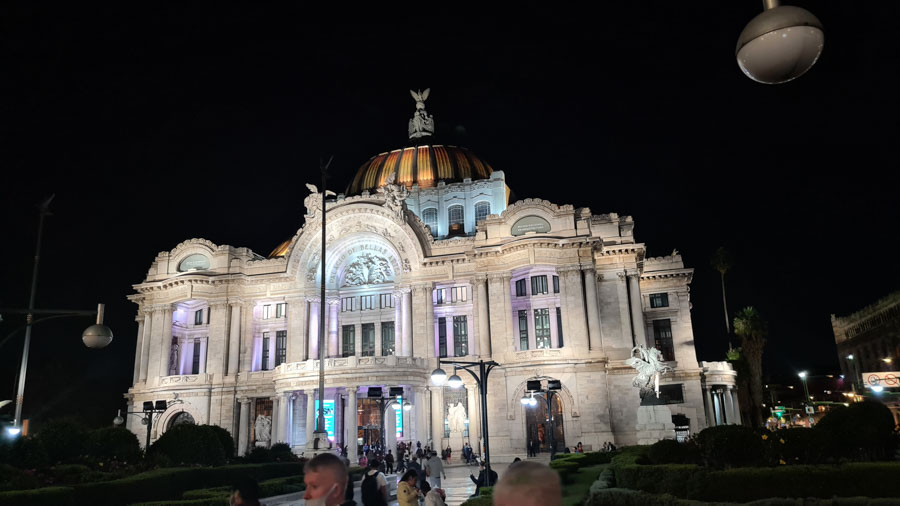 6. The Palacio de Bellas Artes
The Palacio de Bellas Artes, which means "Palace of Fine Arts" in Spanish, is a historic and cultural center of great importance in Mexico City. 
The Palace was built as a centennial celebration of the Mexican War of Independence in 1910, but it wasn't completed until 20 years later in the 1930s. Because of the long span of construction time, the Palace has a unique mixture of the Art Nouveau style from the early 20th century, and the Art Deco style popular in the 1930s. 
The Palacio's other name is the "Cathedral of Art" and it's widely considered the most important artistic establishment in 
Mexico.
The Palacio de Bellas Artes hosts events and shows for all types of art; including music, dance, theater, opera, as well as sculpture, and photography. 
 The Palacio itself is considered a work of art and has murals by famous Mexican muralists David Alfaro Siqueiros, José Clemente Orozco, and Diego Riviera on permanent display. 
The Palacio de Bellas Artes is located in the Centro region of Mexico City. You can get to the Palacio easily via public transit, as it has it's own MetroBus stop, "Metrobús Bellas Artes L4". 
Entry to the lobby of the Palacio is free, but if you would like to visit the museum it's a small fee of 70 Mexican Pesos ($3.50). On Sundays it's fee-free entrance to the museum for everyone. 
** Check out this fantastic Folkoric Ballet of Mexico performance at
Palacio Bellas Artes here
for more information and booking a show experience.
The Palacio is closed on Mondays, but every other day it is open 11 AM to 5 PM. 
Submitted by Katie from KatieCafTravel.com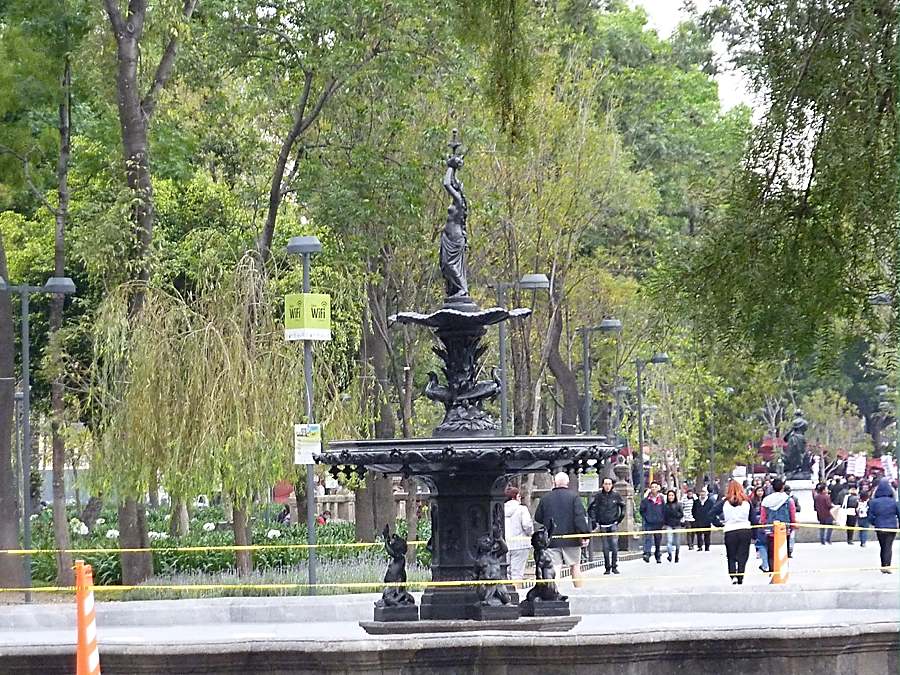 7. Alameda Central Park
Fronting Bellas Artes, Alameda Central Park cuts through the major artery of the downtown area with fabulous fountains, sculpture and lined with hotels, bars and restaurants. There are many street food vendors around the park selling delicious and cheap street food and there are many events and activities that seem to happen daily or spontaneously around the park day and nighttime.
It's fun and festive at night with the park lit up, street performers and other pop displays, art installations and food venues to explore around the park or surrounding buildings with restaurants and shops that you can also explore in the area.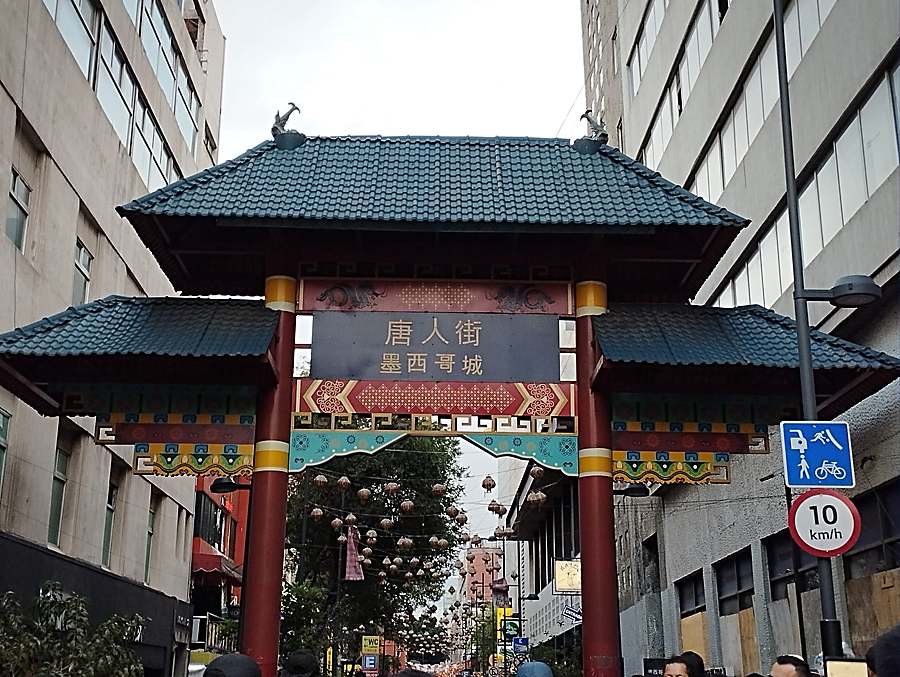 8.  Barrio Chino or Chinatown
A relatively small barrio in Centro, Chinatown here is colorful with paper lanterns, restaurants and an iconic red archway entrance to the area. If you are craving Chinese inspired food, check the area for some delicious asian inspired food, dimsum at good prices.
Or just visit the area to get the vibe, take some pictures of the gate, lantern areas and some inspiring shops to visit.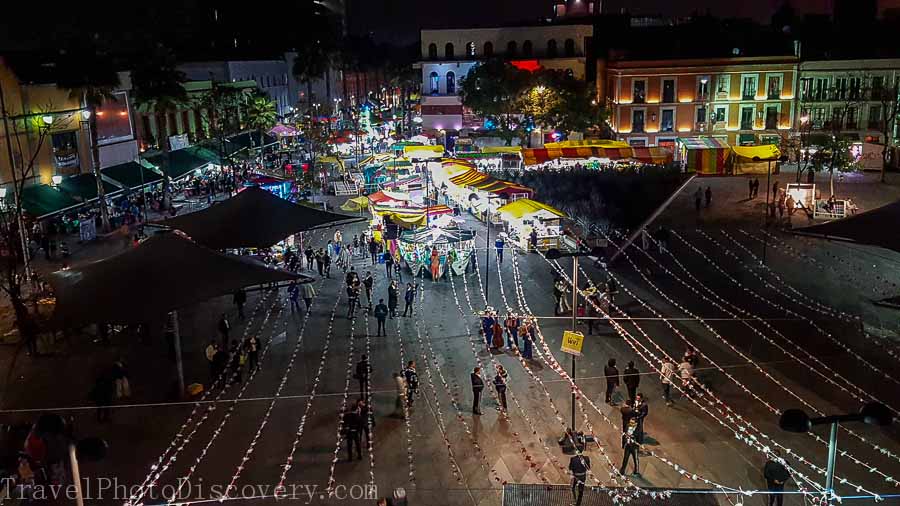 9. Plaza Garibaldi
The entertainment hub of Mexico is filled with roving Mariachi bands that stroll through the main plaza and into the dozens of restaurants that line the plaza area.
A city driven effort has made a resurgence of this area becoming a safer and fun environment for locals and also tourists to enjoy the unique aspect of food and music combined.
While there you can visit the Agave tequila museum that overlooks the square and sample some of the best tequila brands on the roof top while viewing all the mariachis serenading late into the night.
Late at night the square lights up and the dining venues spill out into the plaza with many mariachis strolling around and playing your favorite tunes for some tips.
Here's a fun nighttime visit to Plaza Garibaldi and the Mariachi bands below
10. El Museo de Tequila y Mezcal
Overlooking the festive Plaza Gribaldi, the beautiful El Museo de Tequila y Mezcal is a must for lovers of Mexico's favorite spirits. The displays and gorgeous bottles assembled collections of this favorite spirit into a stunning showcase to explore and yes sample some of your favorites. Go out to the top deck to enjoy some of the Tequila or Mezcal being offered while checking out all the colorful Mariachi bands strolling around the square below in a festive pastiche like these delicious Mexican spirits.
Check out more details to visiting here for information and tasting menu.
Tip – for the best viewing time of the Mariachis, the museum is open until 10pm to view the many bands from above at their terrace.
Here's a great look at the history and culture with Mexican spirits with Tequilla and Mezcal focused in this museum
11. Shopping the large Pedestrian promenade at Madero street
The historic walking promenade in the historic city center or zocalo, Madero street cuts through the the east and west sector to end up in Avenida Juarez. One of the most important walking streets since colonia times the promenade passes through important buildings like Casa de los Azulejos (house of tiles), Sombreros Tartan, Pasteleria El Globo and onto the impressive Torre Latino Americana. You'll enjoy walking down this street day to late night when the walking street is always busy and festive.
It is busy and festive to walk on Madero street from morning until late in the night when locals want to go out and explore, shop and eat on the streets.
Here's a quick walking tour of Madero street below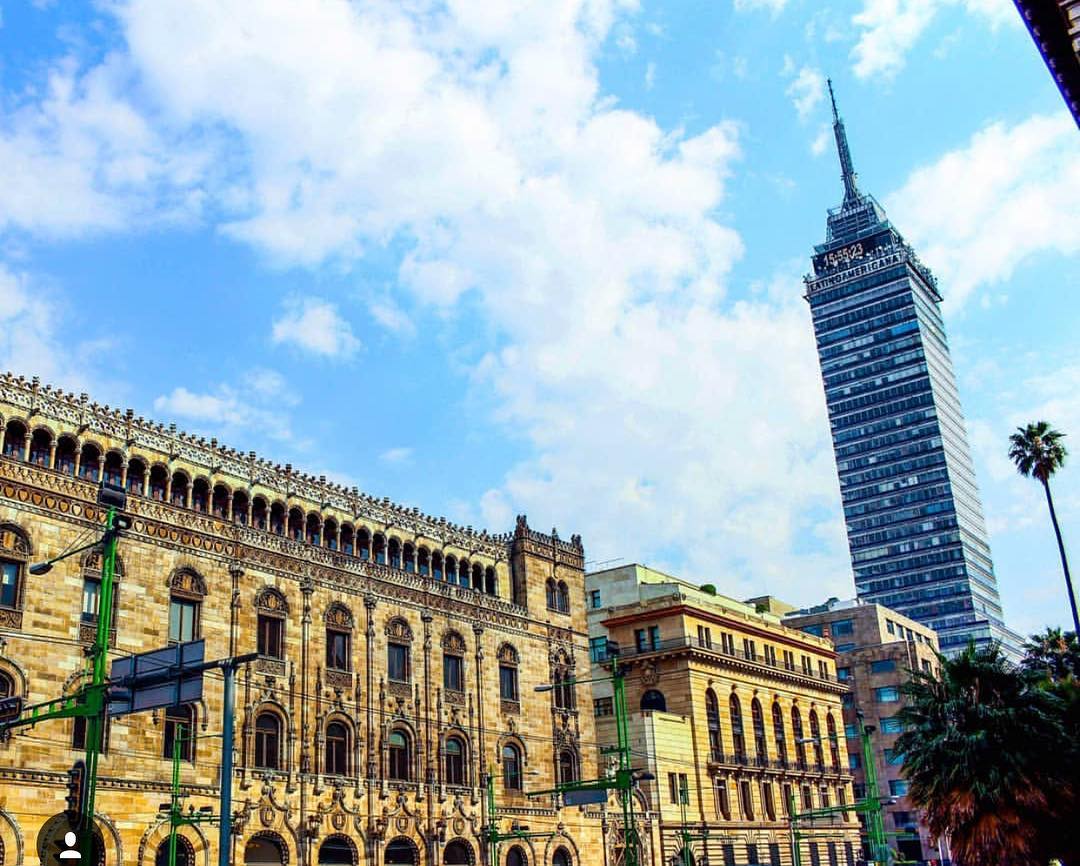 12. Torre Latino Americana
The largest tower building in the centro, built in 1965 and was an engineering marvel during its time, and the Mexican version of the Empire state building.  You can go to the top floor of the observation deck to get 360-degree views of the entire city.
You can also go down one floor below to the new renovated bar and restaurant with the same stunning views and no crowds to enjoy them.
** You can tour the observation tower and also the Mexico City Museum here for more information and booking a tour.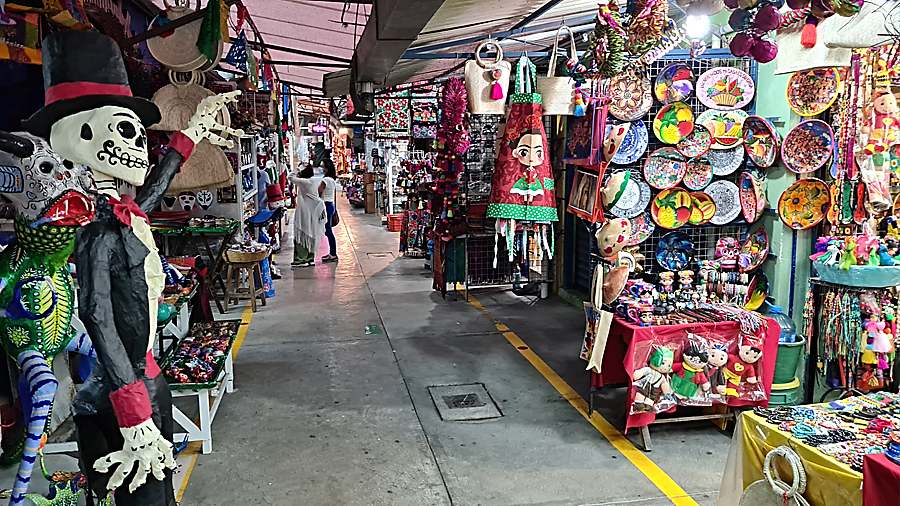 13. Shopping at the main artisan market, Mercado des Artesanias – La Ciudadela
The large and confusing Mercado des Artesanias, a jumble of covered buildings carries all the main crafts and arts from around the country all into one complex of shopping for souvenirs and take-home presents. If you are looking for special glassware, hand-made textile fabrics, carved wood pieces, ceramics and jugs along with the cheap skull and Oaxacan style trinkets, you'll find it all here at good prices.
Tip – Most of the vendors sell at fixed prices unless you buy in quantity and you're a real good bargain seeker.
Address: Balderas S/N, Colonia Centro, Centro, Cuauhtémoc, 06040 Cuauhtémoc, CDMX, Mexico
Looking for bargains at Mercado des Artesanias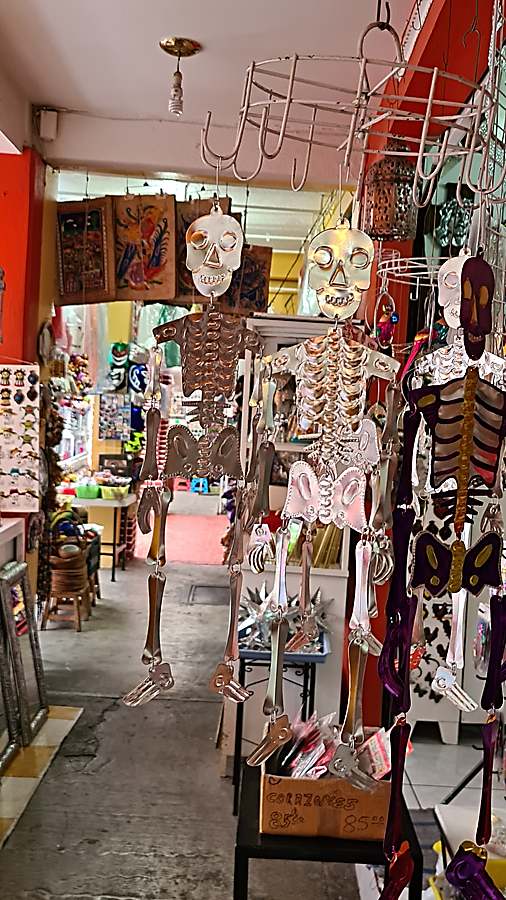 Here's a more fun tour of the marketplace and the expansive offerings of arts and crafts for sale at the market below
Best 44 things to do in Mexico City at Mid-town area & Chapultepec park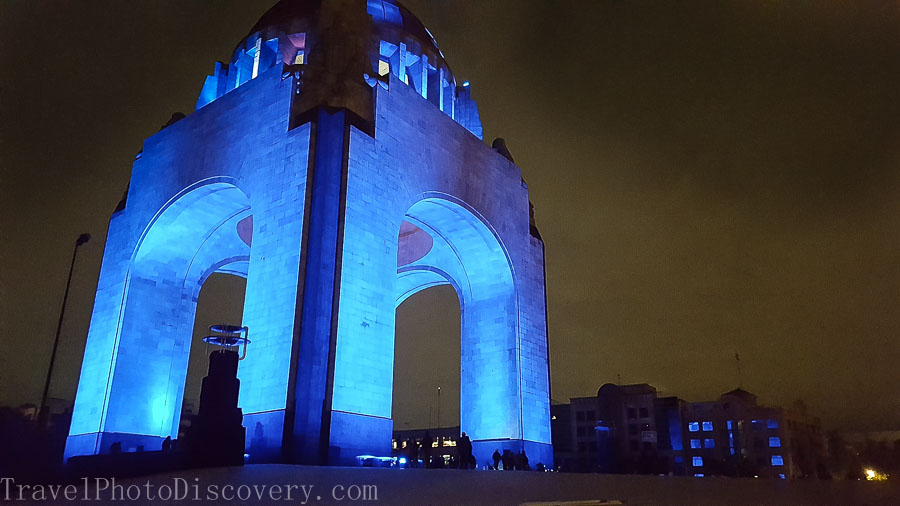 14. El Monumento de la Revolucion
This impressive monument is Mexico City's version of the Arc de Triomphe but larger in size and commemorates Mexico's liberation from Spain. You can catch the fun glass elevator to the top for magnificent views of the San Rafael neighborhood.
Also, you can visit the crypt of the monument to see some of Mexico's national hero's or visit the National Museum of Liberation on site to learn more about this landmark and the events that lead to the Mexican Liberation from Spain from 1810-1821.
15. Chill out in the San Rafael Neighborhood
One of Mexico city's low-key neighborhoods is on the upswing with more restaurants, galleries, bars and hang out spots to attract locals and visitors to this fun area and visit the main landmark at the El Monumento de la Revolucion. The area is lively at sunset and into the night when everyone wants to be out and enjoying the evening in this neighborhood.
Tip – this is a great place to enjoy Mexico's version of Tapas or commida corrida in the many bars and hang out spots that line the various streets and areas fronting the large-scale monument of the Revolution.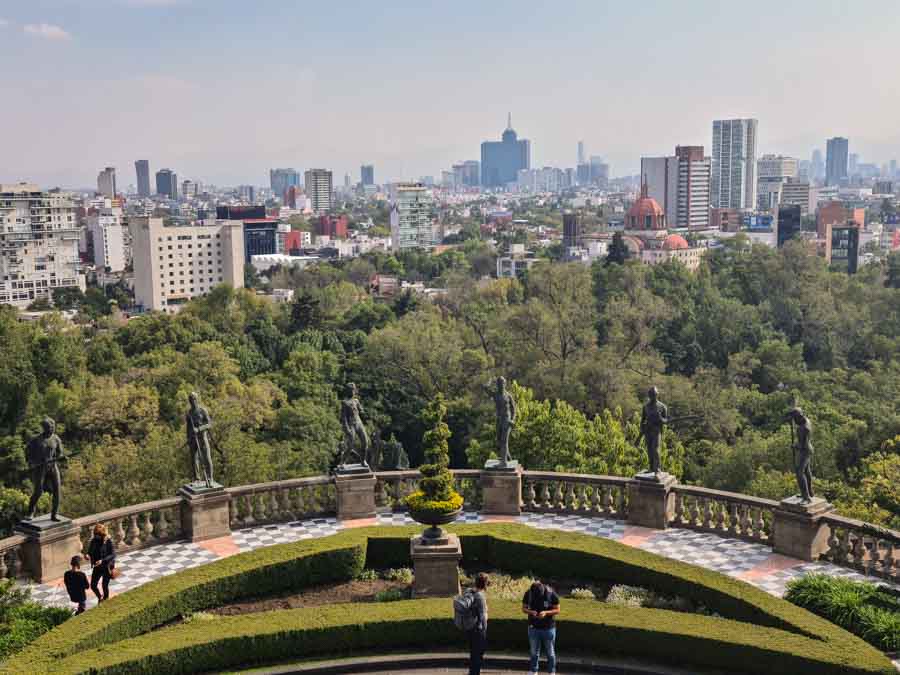 16.  Chapultepec Park
The area around Chapultepec Park is filled with cultural Treasures that are a must for any visitor to Mexico City that covers the gamut of national palaces, National Archeological museums, a zoo and many other attractions to visit in the large park grounds
Almost twice the size of Manhattan's Central Park, Chapultepec Park is really impressive and huge. You can even get the metro to the Chapultepec station and walk directly into the park with signage leading up to a variety of world-famous museums, manmade lakes, a real-life palace that overlooks the city and many other monuments, a zoo and variety of free places to visit for locals and all tourists to enjoy in the park.
** Check out this fantastic bike tour experience here to explore the park and major attractions that you will see along the way.
Check out the best reviews hotels in the Chapultepec District here for more information, pictures and rates.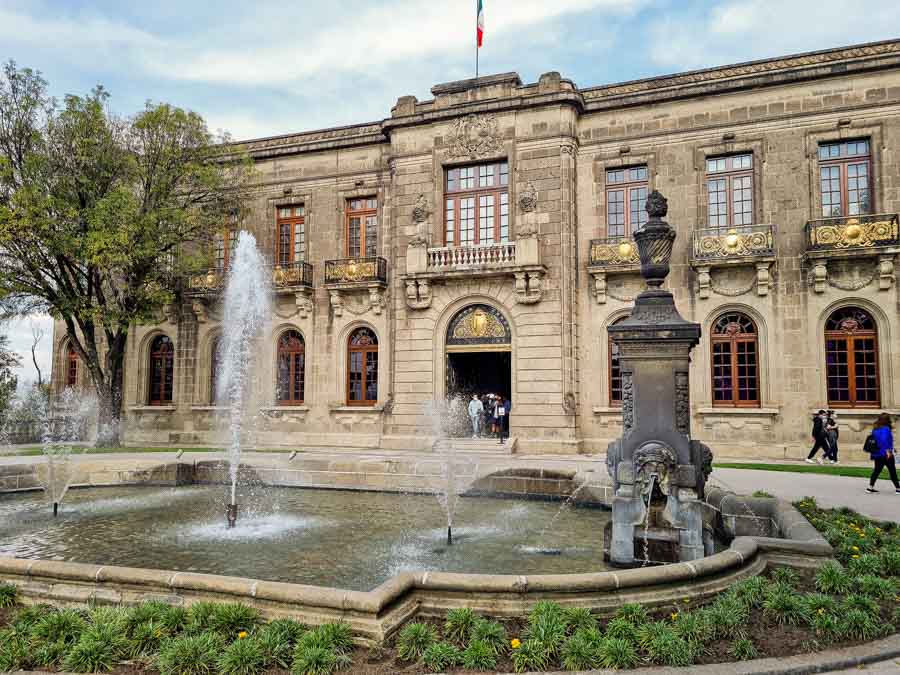 17. Chapultepec Castle and the National History Museum
Overlooking the small hill that sits in the middle of the park grounds, Chapultepec Castle has an impressive view overlooking the entire city. Half of the complex is the castle grounds while the other half is dedicated to the National History Museum housing collections of over four centuries of Mexican history.
The National History Museum next door houses a permanent collections that includes military costumes and regalia, prints, paintings, jewelry and ornamentation, the museum also curates a changing special exhibits program throughout the various gallery areas.
** Book your tour of Chapultepec Castle and the National History Museum here for more details and booking information.
Find out more about the National History Museum here for more details.
Here's a fun tour of the castle and the park area below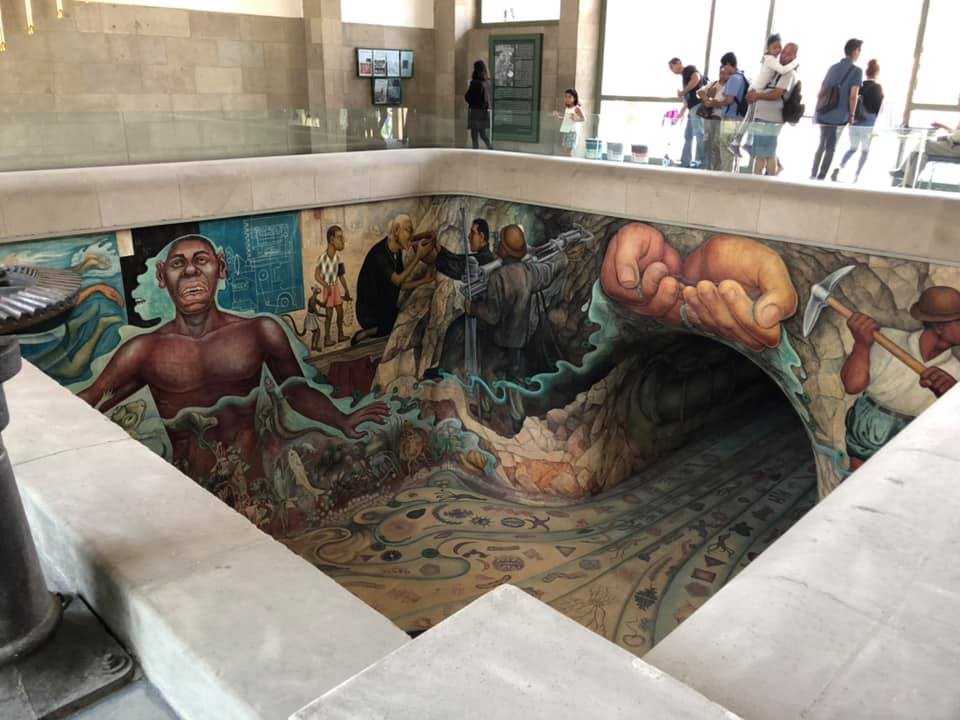 18. Cárcamo de Dolores
Oriinally, the main source of fresh water in the city. In 1951, the pump building was ornately painted with murals from Diego Rivera mural El agua, origen de la Vida (water, the origin of life). Today you can visit and listen to the interesting sound installation called Cámara Lambdoma while viewing the gorgeous murals of Diego Rivera as you check out this off the beaten gem in the park.
If you are in the park, definitely check out this unusual and beautiful gem and see the gorgeous Diego Rivera Murals.
19. Visit to the Botanical Gardens
Not on all visitors bucket list to visit at Chapultepec but just as special is the subdued botanical gardens and glass house that is fun to explore and see the many plants that actually come from different areas around the country with mostly arid gardens cape and some other traditional to exotic plantings you can discover here.
The outdoor section is planted into mass plantings of the same genre of plants and interspersed with different textural elements, height and color giving a cohesive and pleasing pattern of garden design that is easy on the eye when you visit the gardens.
Time frame for visiting the glass houses is varied so you might be lucky when you visit the main sections towards the greenhouse.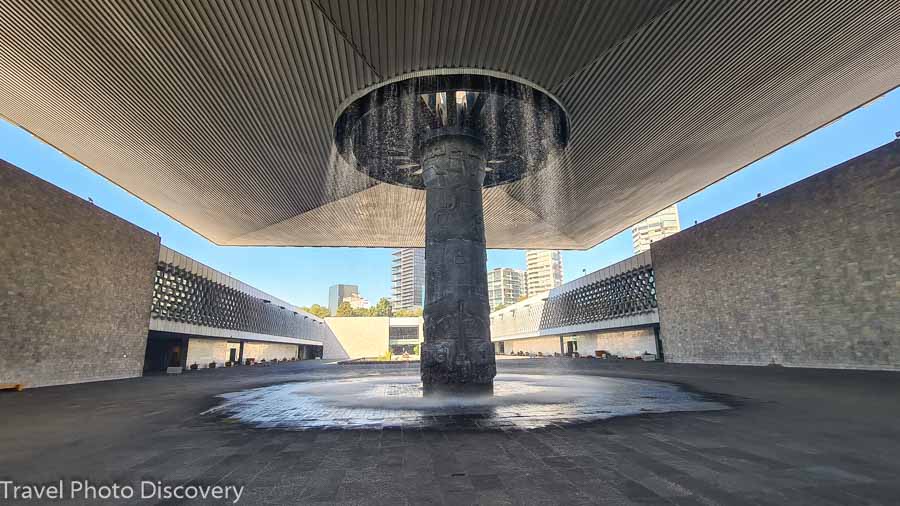 20. National Museum of Anthropology
One of the best things to do in Mexico City is to visit the world-famous National Museum of Anthropology. Home to more than 6 million pre-Hispanic artefacts, CDMX's Anthropology Museum is the world's largest repository of Mexico's ancient art and diverse ethnographic exhibits. 
The museum is spread across two floors and has 22 exhibit halls that reflect Mexico's indigenous history and culture. There are rooms dedicated to Aztec Ruins, Teotihuacan, the Toltecs, the Mayans, the Mexicans, and several other indigenous cultures that grew and evolved in Mexico. Highlights of the museum include the Aztec Sun Stone, a replica of Pakal's tomb from the ruins of Palenque, and the ceremonial headdress of Moctezuma II. 
The museum itself is one big piece of art. Its architecture is unique and the huge water umbrella in the central courtyard is eye-catching. Nestled deep within the plush green environs of Bosque de Chapultepec, the National Anthropology Museum is one of the best places to visit in CDMX and a must-have on every Mexico City itinerary.
The museum is open from 9:00am – 6:00pm, Tuesday through Sunday. Sundays can get busy because admission is free for Mexican nationals. If you wish to avoid the crowds, go during the week. Spare at least 2-3 hours to look through all the galleries because the museum is huge and the displays are very interesting. A guided tour is highly recommended.
** check out these skip the line tickets to visit the National Museume of Anthropology here for information and booking your visit.
Soumya from Stories by Soumya
Visiting the National Museum of Anthropology is simply breathtaking, check out this walking tour experience below
21. Mexico City Zoo
Mexico City's large-scale zoo is absolutely free to visit and a must when you are in Chapultepec park. A popular family friendly venue that is very busy on the weekends, a better timeframe to avoid all the crowds is during the weekday and later in the afternoon when the zoo is not so busy. The expansive zoo grounds is almost like visiting a botanical garden with fantastic animal displays in a naturalistic type of environment that feels more spacious and open and as we can see, a better environment for the animals that are housed here including some really cool panda bears.
Check out more details to visiting The Mexico City Zoo here for information and open hours
Mexico City Zoo animal sections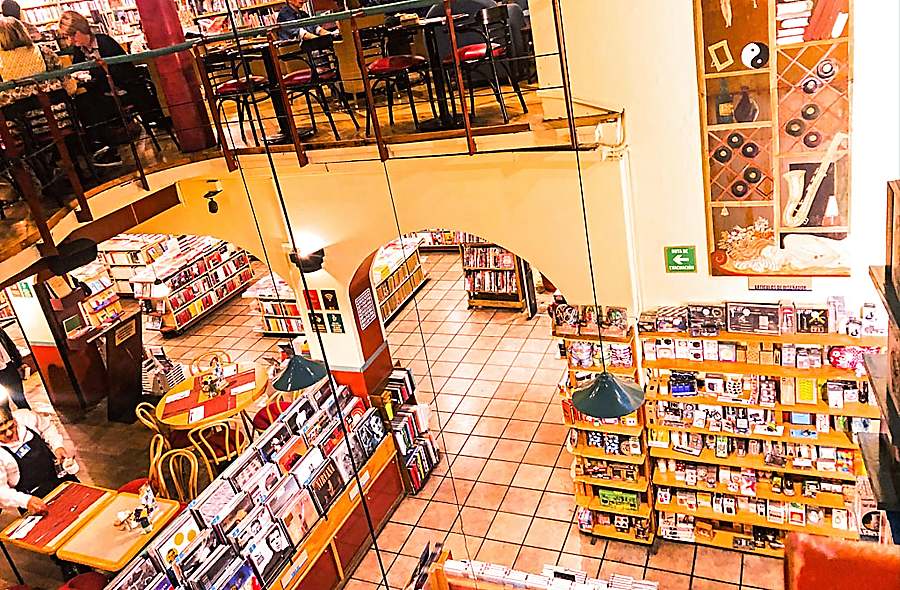 22. Cafebreria El Pendulo
As an avid book lover, I love visiting bookstores and that is why visiting Cafebreria El Pendulo was one of my favorite things to do in Mexico City as an expat. I used to go almost on a bi-weekly basis just to be surrounded by thousands of books. They have multiple locations around Mexico City and since Roma was a favorite area of mine, I used to frequent the El Pendulo Roma store quite regularly.
They also had a small English collection to choose from. My favorite pastime was to sit on the second floor of the book store and just read with multiple cups of coffee. They also have a small cafe inside the bookstore. I used to frequently meet other Digital nomads who used to work from inside the bookstore. They did have the occasional events like book clubs but I never got to visit one while we were living there. I have heard the Polanco bookstore is even prettier than the Roma one. However, it was closed for renovation when we were there. It is definitely a must visit experience in Mexico City especially if you are a book lover.
Check out Soumya 's post on the best places to visit in Mexico here
Best 44 Things to Do Mexico City and Coyoacan 
One of the unique neighborhoods where famous artist Frida Kahlo and Diego Rivera lived. You'll find some fantastic places to visit in this quiet and popular neighborhood in Mexico City with the beautiful streets, popular Mercado Coyocan market or visit Vivero Coyoacan, one of Mexico City's national parks located in the district.
Check out the best reviews hotels in the Coyoacan District here for more information, pictures and rates.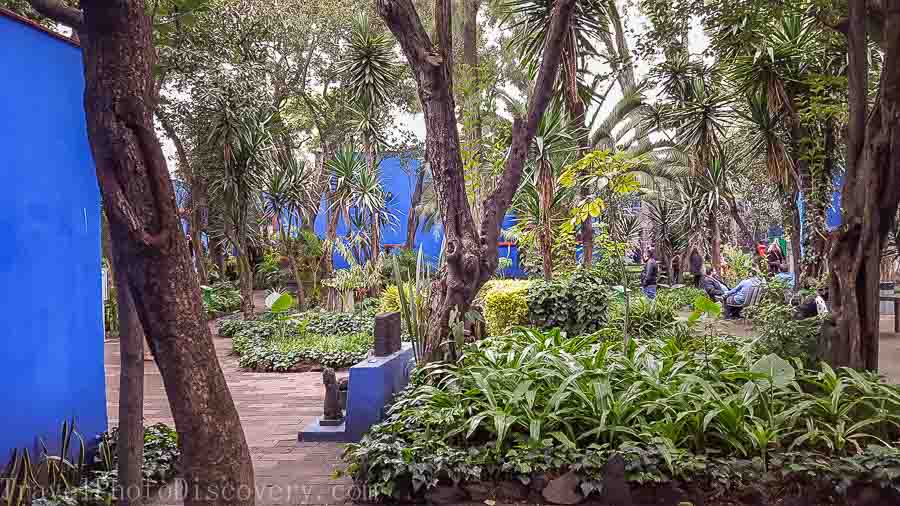 17. Museum Frida Kahlo
Casa Azul is the beloved home of Frida Kahlo which is painted a vivid cobalt blue. This was the ancestral home of Frida Kahlo and where she was born and died. A visit to their personal home showcase all the personal belongings and collections of both artists and view into their creative world and private rooms and work spaces. Even though Frida and Diego lived here at Casa Azul, the museum is dedicated to her exclusively and shows many of her personal belongings and collections, even the dresses and elaborate corsets that she had to wear during her personal health traumas and problems.
The home and self-tour is carefully set for you to tour the entire home and gardens along with an adjunct gallery area for Frida's outfits and some revolving art exhibits.
Check out my visit and tour of the museum here or more inspiration and details to visiting.
You need to get your tickets in advance so reserve a time here for more information and prices.
To avoid the hassle of long lines at this popular attraction, why not opt for this cool VIP and biking tour of Casa Azul and then a fun bike ride in the neighborhood and tasting some delicious churros.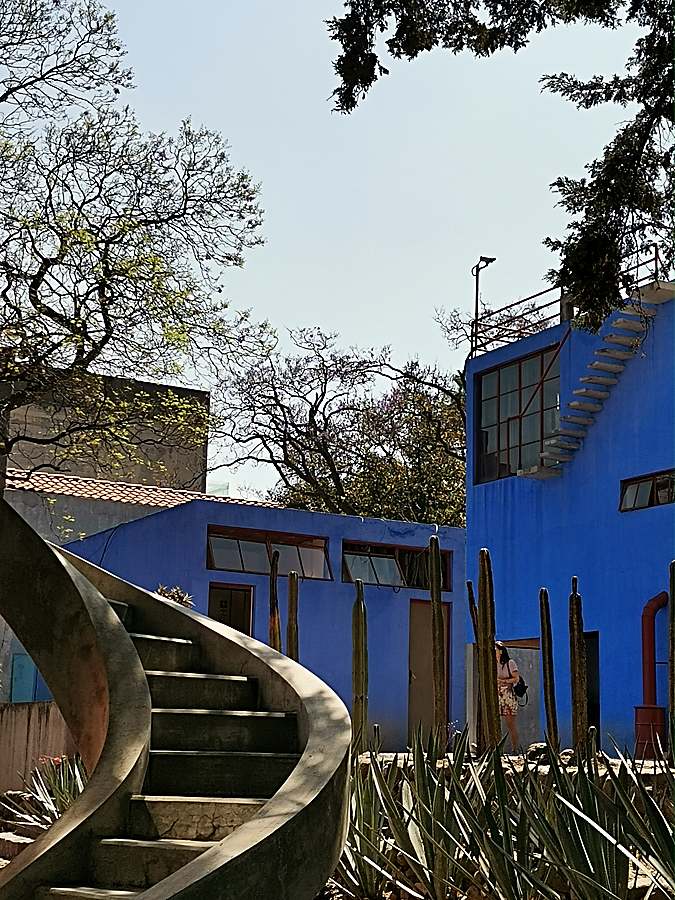 Photo by adrian alva
18. Museo Casa Estudio Diego Rivera Y Frida Kahlo


Frida Kahlo and Diego Rivera are possibly the most iconic couple in Mexican history, and their love affair was marked by affairs, jealousies, and they famously divorced in 1940 and remarried the same year. While Kahlo and Rivera were married, they lived together in a house in the affluent San Angel neighborhood of Mexico City. The house they shared was turned into the Diego Rivera and Frida Kahlo House Studio Museum in 1981 and opened to visitors in 1986. 
Among its many striking elements, the "house" is actually two houses, joined together by an elevated walkway across the top of the buildings. The blue house was Kahlo's and the larger, white house was Rivera's. 
Fans of Kahlo and Rivera will find that the House Studio Museum is marked by symbolism, with the exposed plumbing and wiring intended as a jab to the sensibilities of their affluent neighbors. Further, the walkway is reminiscent of Kahlo's 1939 painting "The Two Fridas" where her self portraits are joined together by a vein that runs from neck to neck. 
Inside the House Museum, you'll find artifacts from Kahlo and Rivera's lives, from their mundane possessions like keys and perfume to their personal libraries and art collections. From the cactus-lined perimeter to the sun-soaked studio spaces, the House Museum offers glimpses into the lives of two of the most prominent artists of the 20th century, and is a must-visit for any aspiring world travelers who visit Mexico City.
You can get to the House Studio by taking the metro and then a microbus, or you can grab a taxi. After you've visited the museum, take some time to wander around the neighborhood to see the interesting architecture and landscaping of the houses in San Angel.
**Check out this 3 museum tour of Frida Kahlo and Diego Rivera museums here for more information and booking information.
Amber with Amber Everywhere.com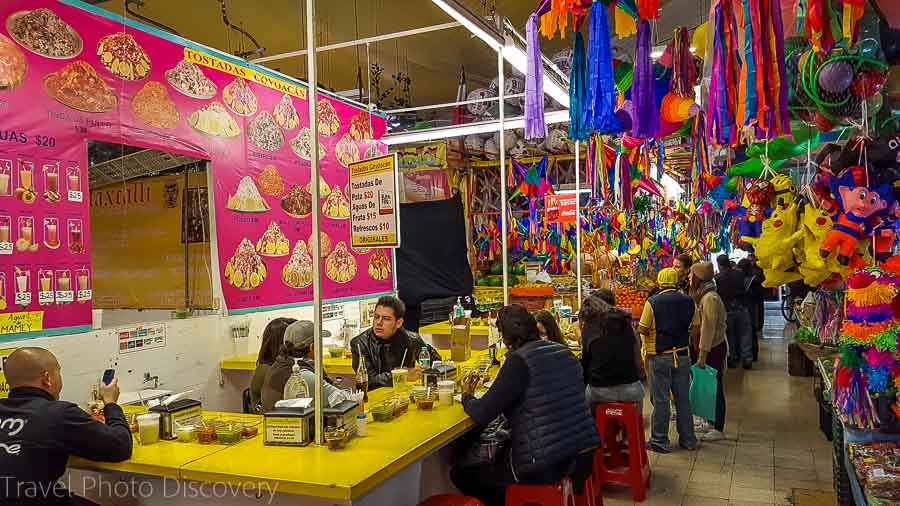 19. Mercado Coyoacan
A popular local market that is covered, tostadas are really popular here with many colorful vendors selling such amazing specialty fillings on tostadas which are the dish to eat here. Each tostada stand will also offer little samples for you to try to close a sale and edge out the competition which is fierce and the tostadas muy delicioso with too many toppings and flavors to try here at the mercado.
Another popular local Coyoacan dish to tray are tepoznieves or shave ice and ice cream combo vendors in a variety of exotic flavors. You'll also find ice cream cart vendors all around the market outdoors selling their favorite flavors.
If you're into taking fun food tours, then try out this delicious food tour offered by a local here to sample some delicious food that is not all about tacos in the city.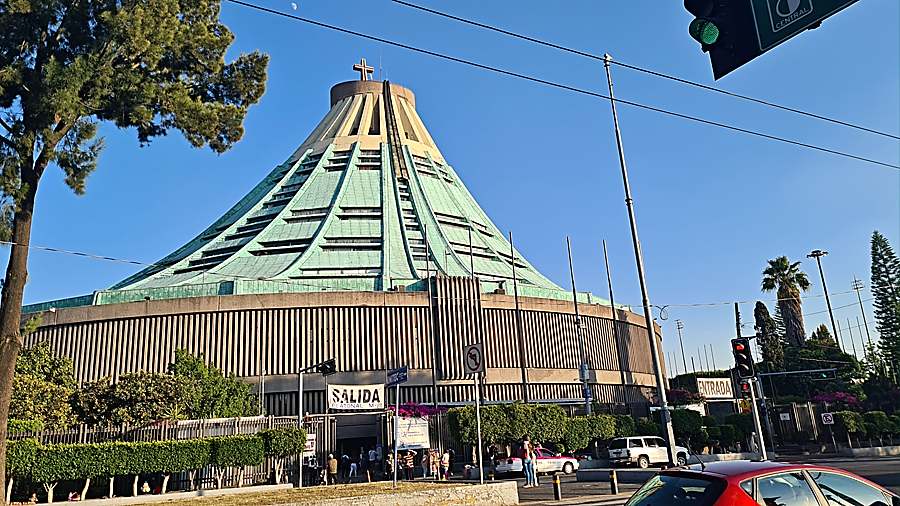 20, Basilica de Guadalupe
One of the mostly holy Catholic Pilgrimage sites in Mexico, the Basilica de Guadalupe is a huge complex of churches dedicated to the Virgin de Guadalupe or the Virgin Mary. A tour of the complexes and the beautiful gardens and tributes are a fantastic way to experience the entire site. Plan on getting their late afternoon where the views on the hill overlooks the city and the sunset views are really spectacular to photograph.
Tip – appropriate wear is required with shoes and covered shirts and pants to enter the many areas of the churches or just wander outside the many gardens or public areas in the complex.
For a guided tour of the sanctuary in English, check out this tour offering here for more information.
Best 44 things to do in Mexico city at Xochimilco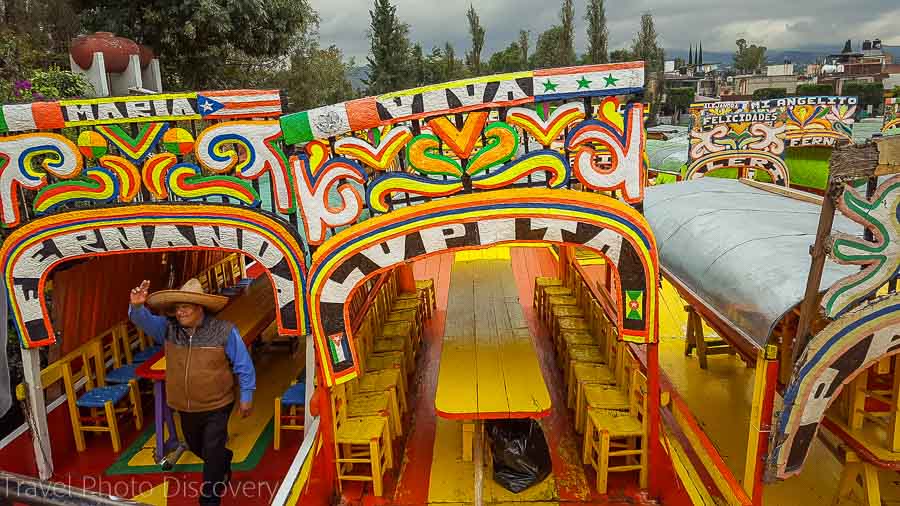 21. Floating Gardens of Xochimilco
Just outside Mexico City is a small network of canals, known as the Floating Gardens of Xochimilco. These canals are the last remaining evidence of the complex system of waterways built by the Aztecs back when Mexico City was the ancient city of Tenochtitlan. Cruising along these canals in a colorful gondola-style 'trajinera' boat is a must do in Mexico City, and these days it is a fun and festive activity for both locals and tourists.
To get to Xochimilco, either take an Uber, or catch the metro and light rail system to Xochimilco station. Both options take around one hour. Once you arrive in Xochimilco town, make your way to any of the 'embarcaderos' or piers. There is multiple, where colorful trajineras and their captains will be waiting to whisk you along the canals.
Organising your trajinera will take a bit of negotiating. But the government caps the (legal) cost at 500 pesos per hour, so you shouldn't be paying anymore than that! The cost will be for the entire boat, and organising a group to share the experience and cost with is a fun way to do it. Two to three hours is a good amount of time to cruise the canals.
The best time to visit is on the weekend so you experience the best of the festive atmosphere, as this is a popular activity with locals for any celebration or special occasion. It's recommended to bring along some drinks and snacks, but there are also plenty of vendors out on the canals that will climb aboard to sell you a michelada, or even a mariachi band to sing you a song!
Contributed by Sally from Sally Sees
Tip  – unless you are a good bargainer or Spanish speaker, we recommend that you take any of these tours of Xochimilco to save time and effort for a good visit to the area. Check out these tours offered below for reference.
** Or check out this fun half day group tour to visit Xochimilco, Coyoacan and Frida Kahlo House here for more details and booking this tour.
Here's a fun look to visiting xochimilco floating gardens below
Best things to do in in Teotihuacan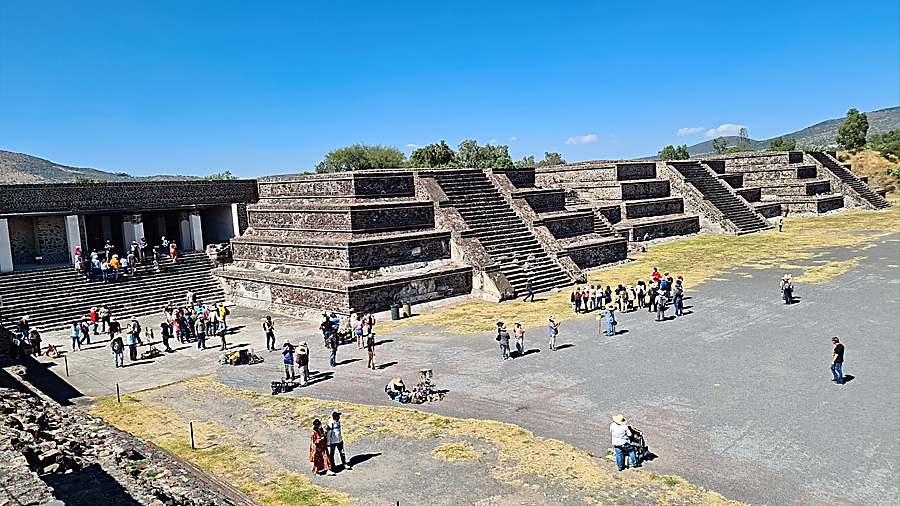 22. Teotihuacan
The Mesoamerican ancient Aztec civilization at Teotihuacan is located in the valley of the Moon. Once the largest city of the Pre-Columbian Americas, the pyramids had over 125, 000 civilians living during the first millennium AD.
A population of mixed races of Maya, Nahua, Mixtec, Zapotec, Otomi made this a great city and civilization located about an hour outside of the city limits.
You can take guided tours arranged at CDMX to include visits to other unique spots around the area before and heading after Teotihuacan.
If you want to get beyond the touristy visits, check out these tours here that you can consider for visiting this area and other local attractions in the area.
Do a hot air balloon experience, a scavenger hunt or how about a visit with an archeologist on a VIP tour experience of the area.
Visiting the pyramids of Teotihuacan
Take a group tour of Teotihuacan
For less hassle, you do take any of these group tours here to the complex of Teotihuacan
** Or choose your option to visiting Teotihuacan here for more details and booking information.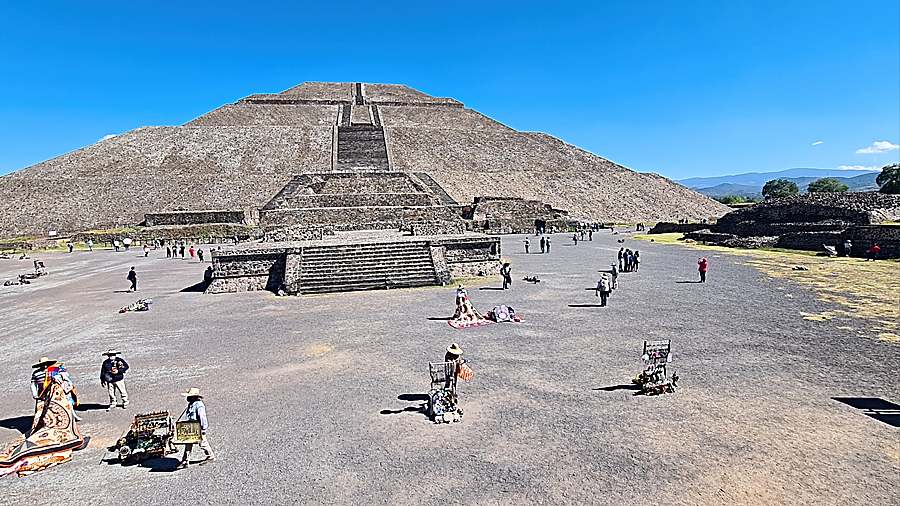 Climb the three main pyramids which are:
Pyramid of the Sun
Pyramid of the Moon
Pyramid of Quetzalcoatl – the feathered Serpent Aztec god
Here's more information and history to visiting Teotihuacan below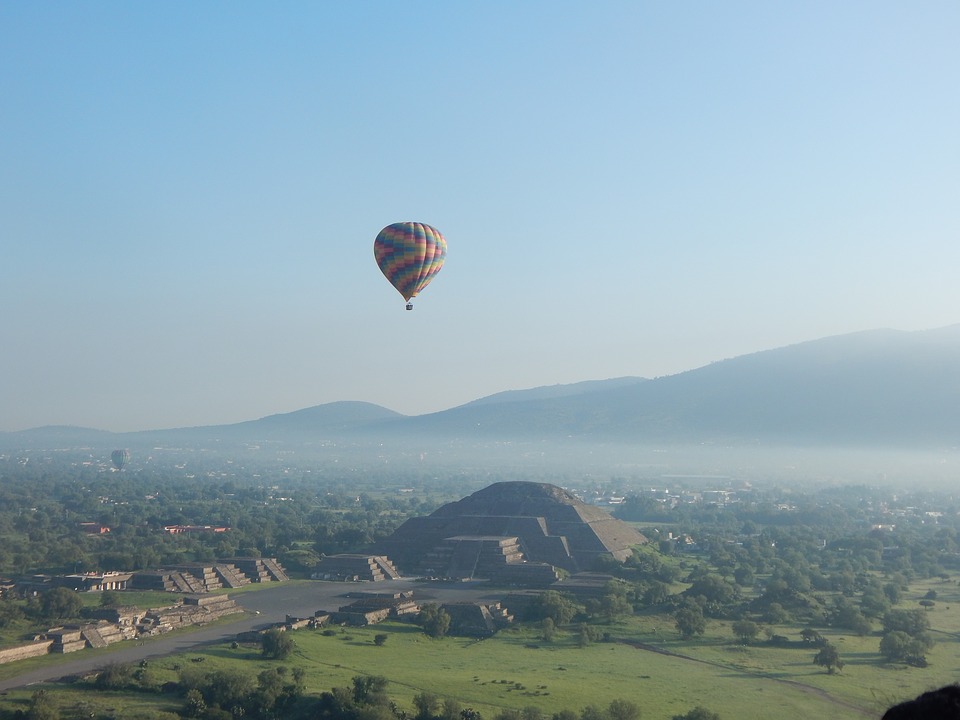 23 Do the Hot air balloon experience
This is a different take on seeing the pyramids from above and a completely different perspective on visiting the entire site as you fly out into the cooler morning light when the air is calm and not so hot in the morning.
You can sign up for the Hot Air balloon experience here for more details and booking a reservation for this experience.
24. Travel Teotihuacan with an expert Guide
You can really learn a lot more with the help of an expert guide to the pyramids that will share all the important details, history, culture and other significant facts and traditions. This includes a visit to the local museum, mezcal tasting and a lunch at a family restaurant close by.
Check out the details for this expert guided tour of Teotihuacan here for more details and booking this experience.
25. Enjoy a unique cave and food experience after your visit
If you are on your own, after your tour of Teotihuacan head out to the town of San Juan Teotihuacan and to the La Gruta, a local restaurant located in a large cave serving authentic Mexican traditional food along with exotic local specialties like chapuline or grasshoppers and escamoles
26. Take a group tour experience to Teotihuacan
For those with limited time and efforts to doing DIY touring, you can easily do any of the small group tours offered here Viator and their local outfitters touring the entire Teotihuacan site.
Tips to visiting Teotihuacan
Wear comfortable clothing and shoes, bring a hat for protection, sun screen and a water bottle since it is very hot there.
Bring extra cash for buying souvenirs, drinks or snacks from local vendors
The visit takes anywhere from 2 to 3 hours depending on your interest in visiting the many different facets of the pyramids and if you want to take a lunch or break before or afterwards.
If you want to go directly to the site via Uber that is doable with prices ranging from $20  $24 dollars each way
Climbing the pyramids – at this point visitors are still allowed to climb up to the top of the Pyramid of the Sun, one of the largest pyramids in the complex.
Visit Modern Mexico City's impressive and trendy neighborhoods and venues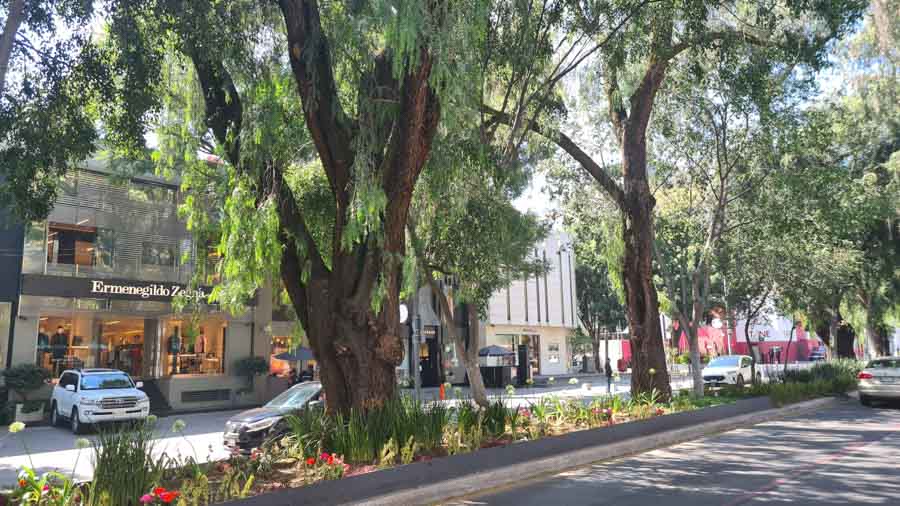 27. Polanco district
The modern and expansive Polanco district is upscale, trendy and fun to explore with high end boutique stores, trendy restaurants and bars and fun hang out spots all around the district. The main drag at Avenida Presidente Masaryk is a real showcase of the ultra hip and luxury brands galore being paraded down this venue with popular brands like Gucci, Luis Viutton, Cartier and designer car outlets like Mercedes, Porche and Tesla on parade.
Popular times to visit Polanco, shops and hang out spots is typically more active at night time when it is lively and all the locals in the area want to party and people watch. But the day time is also nice to explore outdoors and enjoy the sun and shopping on the streets and shopping arcades of Polanco.
Check out the best reviews hotels in the Polanco District here for more information, pictures and rates.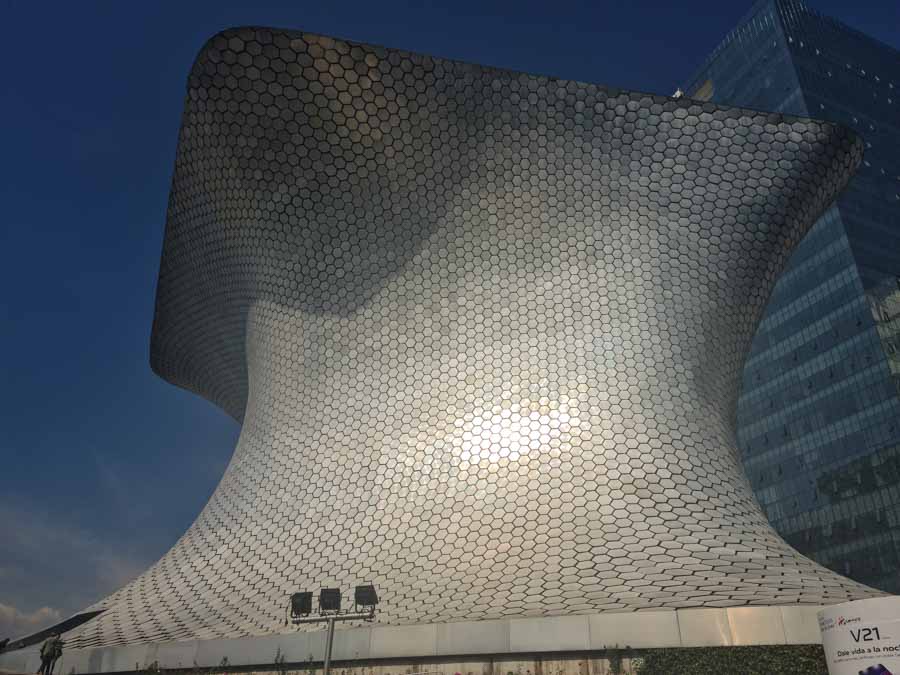 28. Museo Soumaya
This impressive modern museum created by a billionaire as a gift to the city is absolutely free for visitors to enjoy. The world class museum has over 60,000 pieces of art in the collection with the top floor dedicated to famous sculptures like Rodin and other international artists. The beautiful exterior of silver clad scales adds a modern touch and perfect selfie spot to capture this magnificent structure in Polanco.
Each level of the museum is dedicated to important collections that spans many different genres but mostly Mexican art and popular crafts, a extensive Asian Art Collection, A European masters collection and the upper level sculpture exhibits that impresses with the magnificent interiors to walk through.
Check out the details to visiting the Soumaya museum here for their current shows and visiting the permanent collection.
Here's a fun and cool look to visiting the Museu Soumaya below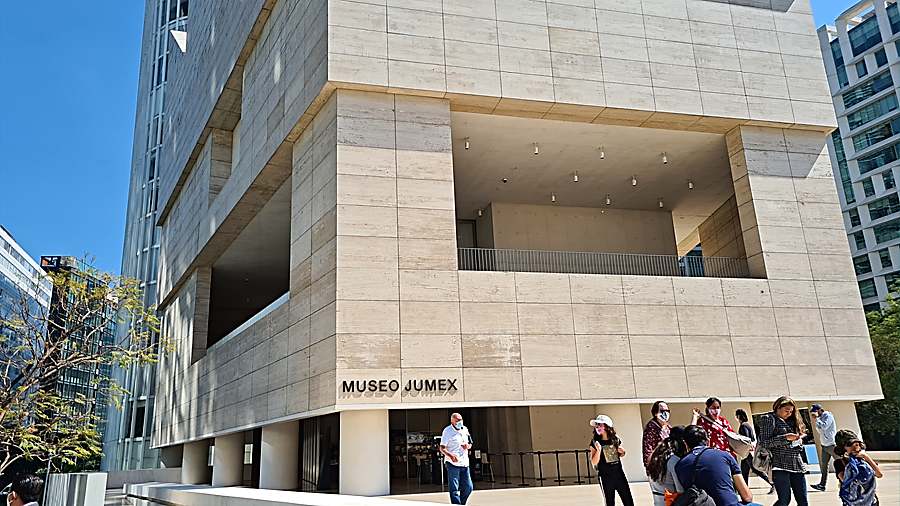 29. Jumex Modern Art Museum
The Jumex Modern Art Museum at Polanco is housed in a contemporary building next to Soumaya and Plaza Carso shopping center. The museum interiors are spacious and houses rotating contemporary art exhibits along with it's permanent collections of international artists in the contemporary art genre.
One of the more unusual and fun activities is the center's focus on interactive and multimedia presentations that you can actually walk around and immerse yourself within the environment and be a participant of the art itself which is a novel experience. Check out the Jumex museum website here for more details to visiting and current shows.
30 Aquarium at Polanco – Acuario Imbursa
The Aquarium at Polanco is a world class facility that is the largest aquarium in Mexico with over 3500 square meters of exhibition space. Located in Nuevo Polanco of Miguel Digalo district, the aquarium is easy to get to and spend a few hours explore the beautiful displays and undersea and marine life sections of the aquarium.
Check out more details to visit here for information and entrance fees.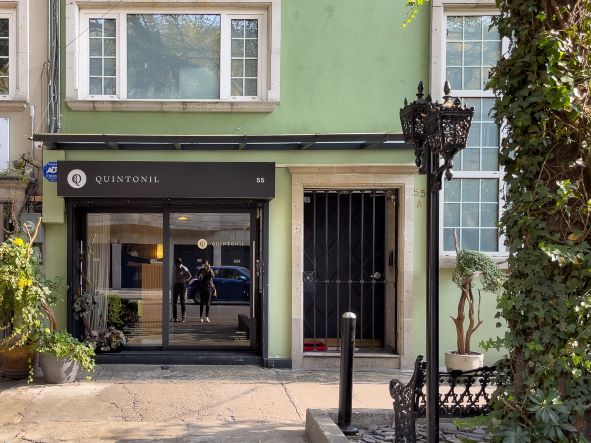 31. Dining at Pujol or Quintonil in Polanco District
When talking about Mexico City, it's impossible not to mention its vibrant dining scene. Though the city has many award-winning restaurants, two of them get the spotlight as part of the World's 50 Best list and top places to places to eat in Mexico City – Pujol and Quintonil.
Dining at Pujol and/or Quintonil is one of the best things to do in Mexico City, as you can get a special look into the many flavors of the country.
Pujol is currently restaurant number five on both the World's 50 Best list and Latin America's Best list. The restaurant's menu features fresh, indigenous ingredients, where you can choose between the multi-course tasting menu in the dining room or the taco omakase menu at the bar. Regardless of which menu you choose, they both are a great experience.
As for Quintonil, the restaurant is making its way up on the World's 50 Best list, and now it's number nine. Its 10-course tasting menu showcases the best of modern Mexican cuisine and can be combined with an international selection of wine. If the tasting menu is too much for you, Quintonil also offers an a la carte menu.
Both these restaurants are located in the posh Polanco neighborhood and the best way to get to them is with a ride-sharing app, which is also the most convenient way to get around Mexico City.
Also, because Pujol and Quintonil are famous, advanced reservation (at least one month in advance) is highly encouraged.
Elen with ElenPradera.com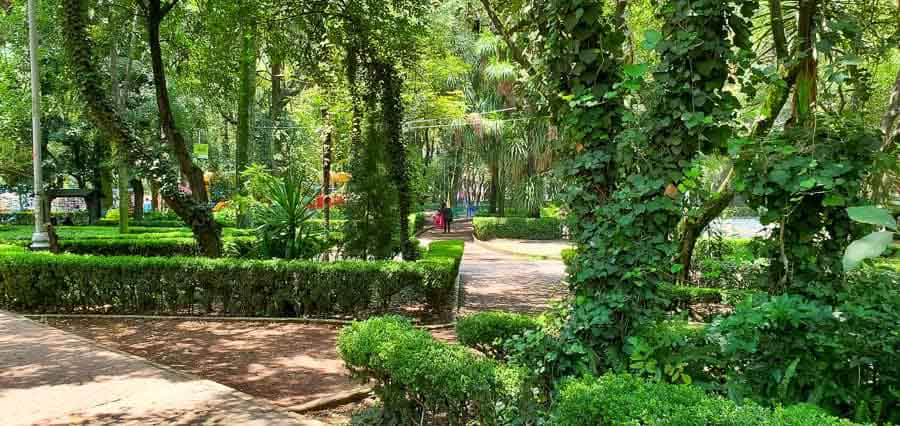 32 chill out in Condesa
One of the most relaxing and beautiful areas of Mexico City is Condesa with it's beautiful main park areas, covered tree streets, fashionable shops and eateries, Condesa has it all.
The area is popular with locals and tourists and a chic hang place to explore with the main park areas called Park Espana and Park Mexico, both urban parks that are lush and fun to explore the gardens, people watching, even yoga and cardio events going on in the park.
Other cool things to do in Condesa includes visiting the various art galleries, designer boutique stores and even the unique Engima Rooms, which are cool escape rooms with different themes with popular culture like Cos Play, Sherlock Holmes and other fun spots to explore.
Check out the best reviews hotels in the Condesa District here for more information, pictures and rates.
Check out more to visiting Condesa and chilling out in this fun area of Mexico City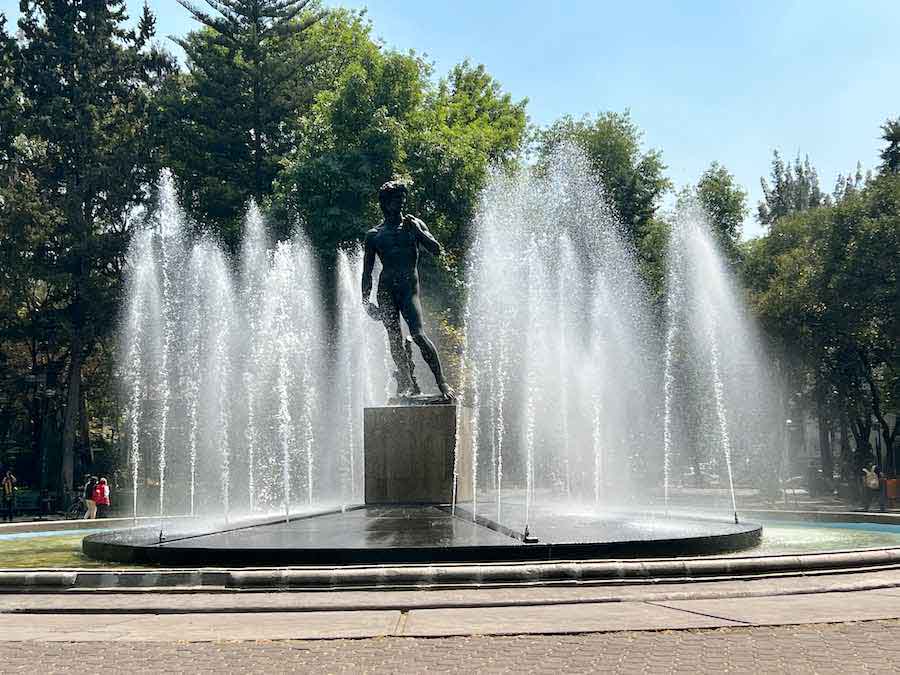 33. Exploring Roma District
The Roma District is young, hip and the spot for trendy hang out spots, bars, clubs and restaurants with locals in the know and tourist wanting to check out what's hot in the area. Roma definitely has a hipster vibe with all these places to hang out and see and be seen venues around the popular areas of the district. Filled with art deco mansions, a lively indoors farmers market, street art scene and some of the hippest restaurants to eat at especially at night time when all the locals want to come out and party in the district, there's even a unique museum dedicated to the everday object called Museo del Objeto del Objeto. 
You'll find a variety of art galleries, bookstores including the popular Cafebrería El Péndulo. which even serves food and the tastiest chilaquiles anywhere in town.
Take the time to walk around the neighborhood and check out the street art and local vibe here in Roma and you'll want to spend all your free time in this district for all the lively entertainment and fun places to hang out.
Check out the best reviews hotels in the Roma District here for more information, pictures and rates.
Here's some more cool things to explore around the Roma District below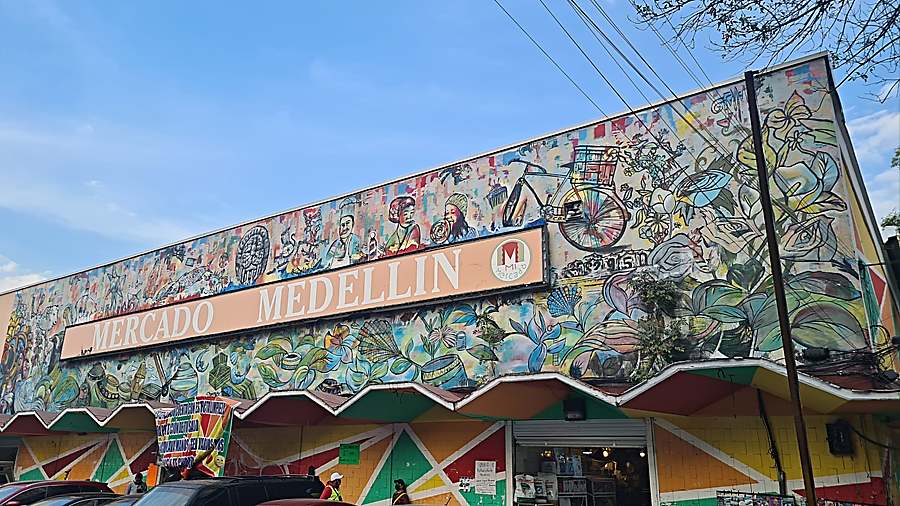 34. Roma Mercado Medellin
The Mercao Medellin is an indoor market in Roma that is colorful, festive and a fun place to explore all the fresh foods, produce and artisanal products from the region. There are small mom and pop cafes that you can sample regional food dishes, snacks and desserts for sale along with some souvenir shopping you can do with vendors selling a variety of arts and crafts at the marketplace.
Check out the details to visiting here for more information on Mercado Medellin.
Inside Roma Mercado Medellin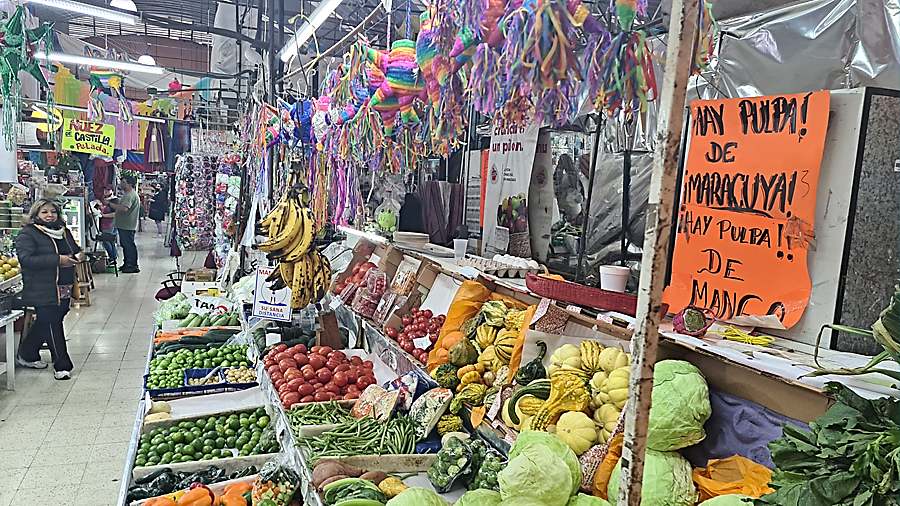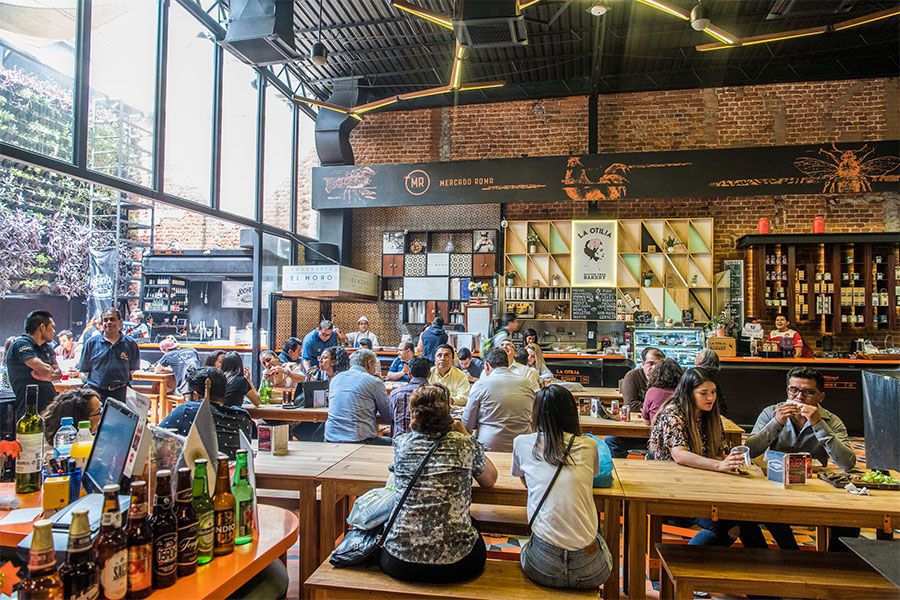 35 Mercado Roma
Mercado Roma market is more upscale than its surroundings. But It has all kinds of foods from BBQ to Italian. And of course, there is a lot of local Mexican cuisine to over-indulge in.
This is a massive three-story market. But it is laid out. It is a little island. Making it easy to wander through until something catches your eye.
My favorite things about the market are sampling Spanish wines, trying new Mexican foods, eating tapas, and shopping for expensive cheeses.
And if you are looking for a drink, there is also a beer garden upstairs. Which is a nice place to relax while digesting all the foods you just sampled!
Mercado Roma is one of the best markets in Mexico. And a perfect place to munch on snacks from different parts of the world.
Stephen Schreck – A Backpackers Tale
Best things to do in Sant Angel, Mexico City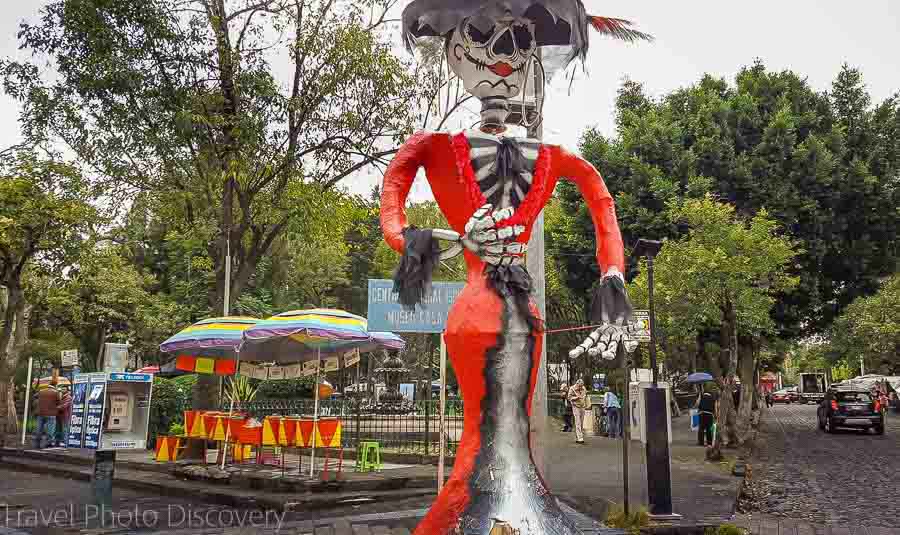 36. Shop the Saturday markets at San Angel
The popular and artsy Bazar Sabado or Saturday Market is where it's at in this up and coming neighborhood with cool arts and crafts on the weekend market. You'll find some of the best local arts, jewelry and local crafts on display and for sale around the market area, in the plaza and on the wide streets filled with diferrent vendors. You can also visit the many boutique stores, galleries and bars and restaurants all day long and enjoy a whole day in this market area alone.
Located in Plaza San Jacinto, the market is open Saturday from 10am to 7pm
More fun and cool things to do around Mexico City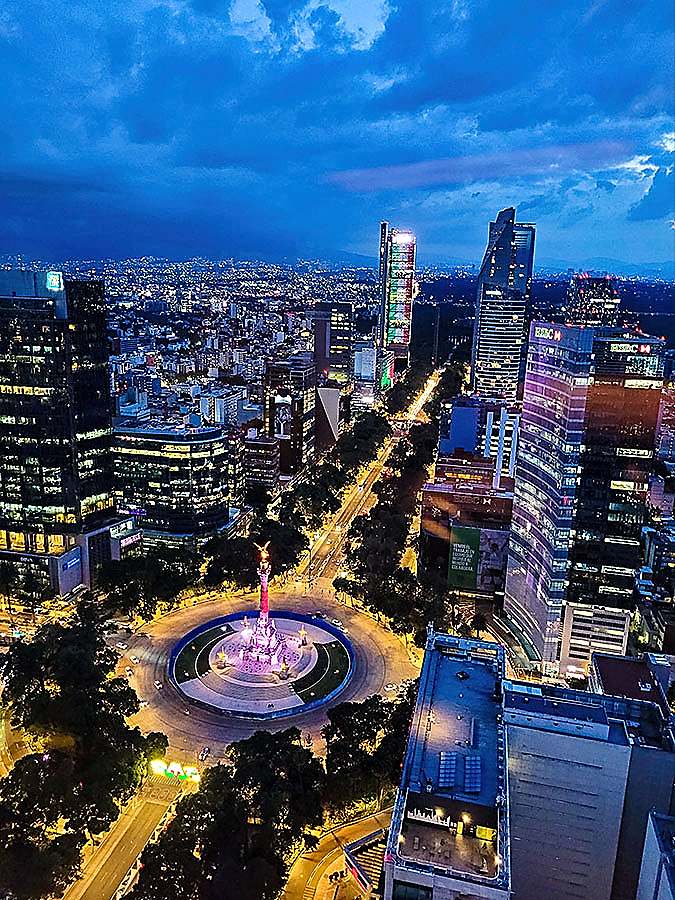 37. Cocktails with a View at Cityzen at Reforma
Everyone knows that Mexico City is beautiful, so one of the best things to do is escape the crowds and take it in from above. Cityzen Rooftop Kitchen is hidden in plain sight, located on the 14th floor of the Sofitel on the bustling Paseo de la Reforma.
When you arrive in the lobby you will clear some gentle security and a metal detector, similar to what you see at an airport. Then you will be given instructions to reach the roof via two different elevators. Though there are a few extra steps than most cocktail bars, it is worth it when you reach the top.
Cityzen is a stylish lounge but the hidden jewel in the crown is the wraparound patio with glass walls overlooking the Angel of Independence. On a clear day the view includes the surrounding mountains, Chapultepec Castle situated inside Chapultepec Park and miles and miles of cityscape.
For the best experience, aim to visit Monday through Thursday between 4pm – 6pm. During this time you are unlikely to need a reservation or have to wait for a table.
This is also the perfect place to watch the city turn from day to night while sipping a sunset cocktail. Don't worry about the cool Mexico City night air as they have gas heaters and blankets to keep you warm.
Although Cityzen is chic and has a million dollar view it is surprisingly inexpensive. Small sharing plates like delicious tacos and toasts are somehow made elegant and cost around $250MXN each. The gorgeously crafted cocktails cost about the same and non-alcoholic alternatives as well as beer cost much less.
Popular with locals, Cityzen seems to be missed by many travellers while offerings one of the most memorable sights in the city.
One off and cool things to do In Mexico City
By Ashlea J. Russell with She Roams About.com
38. After Dark at the Museums
A different and fun way to visit the museums is to see them at night-time. The Museum night in Mexico City happens once a month on the Last Wednesday of each month. This includes: guided tours, concerts, events and other special activities offered with the various museums that participate.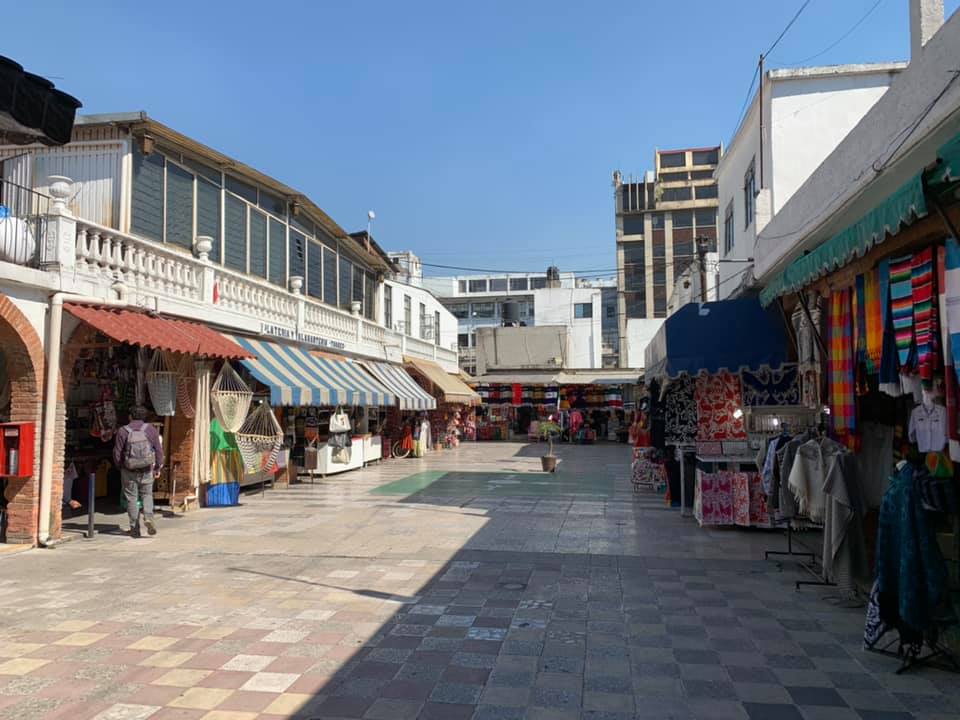 39. Go antique shopping in one of the largest Flea Markets at La Lagunilla
La Lagunilla is the spot to find antiques in Mexico City with this open air market located in the Morelos district next to Tepito. If you are on the hunt for exotic trinkets, vintage clothing or furniture, jewelry and other collectibles then head out to this popular Sunday markets that opens up at 6am for eager buyers.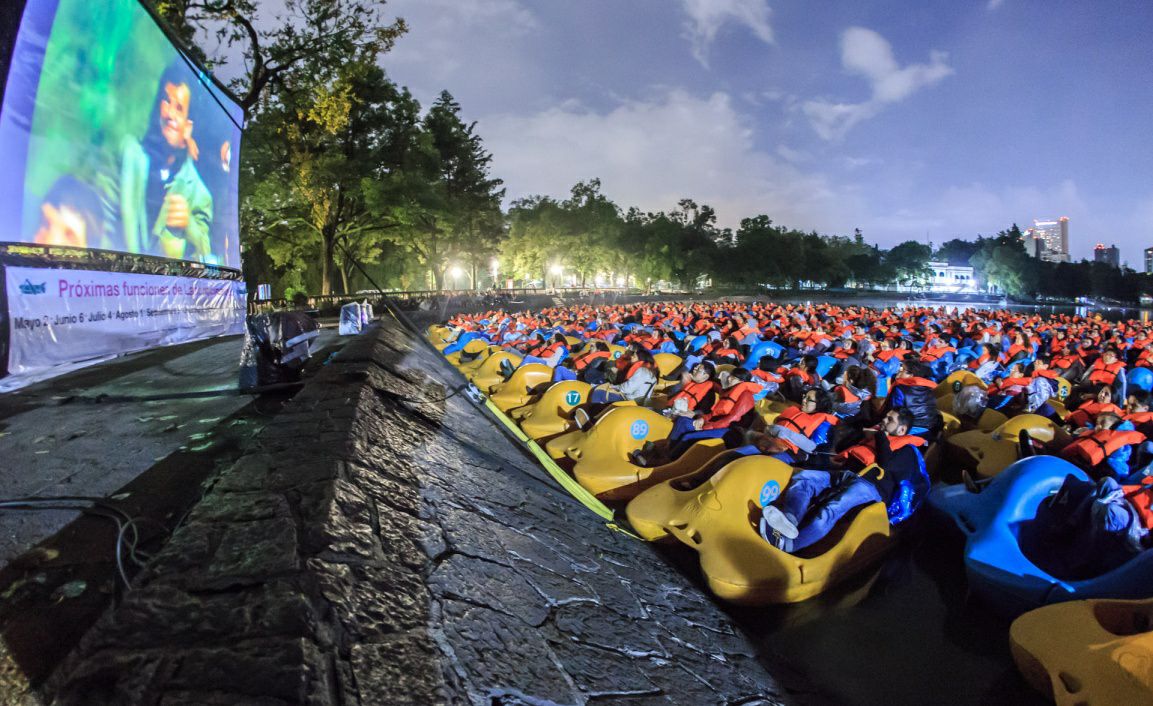 40. Lanchacinema
Love outdoor cinema on a large scale and boating? Yes that's an odd combo but here in Chapultepecs large lake,they hold Lanchacinema at Forest Lake. It's crazy bobbing around for the perfect viewing spot around the large scale screen with hundreds of like minded cinema fans.
If your not a fan of being on the water, make a picnic and grab a spot on shore and fronting the screen for a fun and free night watching cinema al fresco in the park. This event happens on the first Saturday of each month around Chapultepec Park's Forest Lake.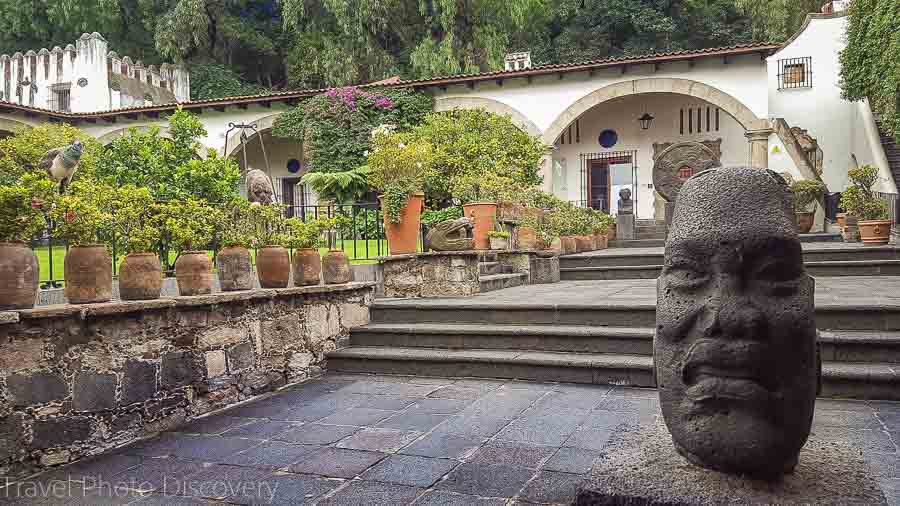 41. Dolores Olmedo Museum
Originally the estate of Dolores Olmedo that was converted into a living museum in 1994 and featuring her collections and other revolving shows in the galleries. The art museum is eclectic with her Mesoamerican sculptures and figurines along with paintings from Frida Kahlo and Diego Rivera and other popular Mexican artist she is inspired by.
The hacienda styled home has a beautiful garden to explore with colorful peacocks along with these cute Mexican hairless dogs that live on the property grounds.
There are seasonal exhibits based on the time of year and artist being featured, the Day of the Dead exhibit in the main galleries are a local favorite and not to be missed if you are visiting during this timeframe.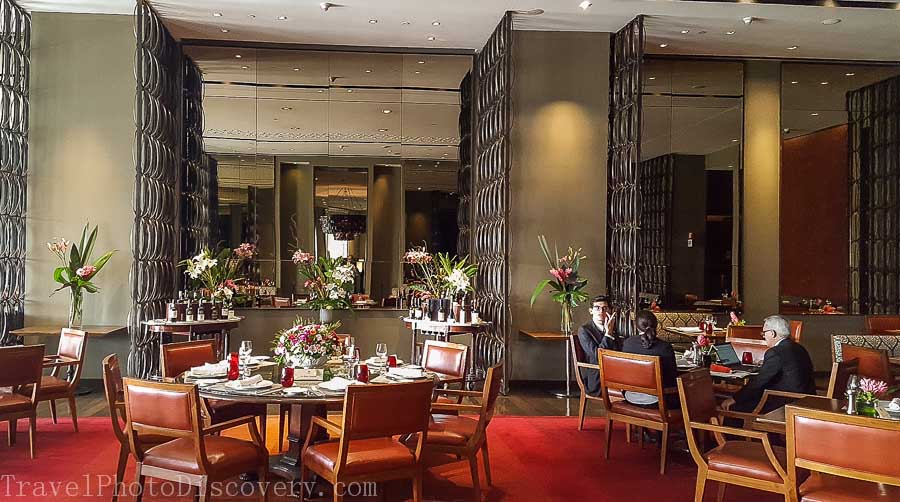 42. Brunch at St. Regis in Reforma
Who knew that brunch is now a popular mid morning activity in Mexico City. The modern St. Regis at Reforma has a wonderful brunch service that provides a different and modern take on brunch with a farm to table approach to dining that is innovative, beautifully plated and a gorgeous environment to indulge in a nice long brunch service.
You'll be amazed that a gorgeous and tasting menu here can be so affordable and enjoyable to do at the St. Regis and you may want to eat here every time while you are visiting the city.
Check out this post on a brunch service at the St Regis here for fantastic pictures and description of the brunch service.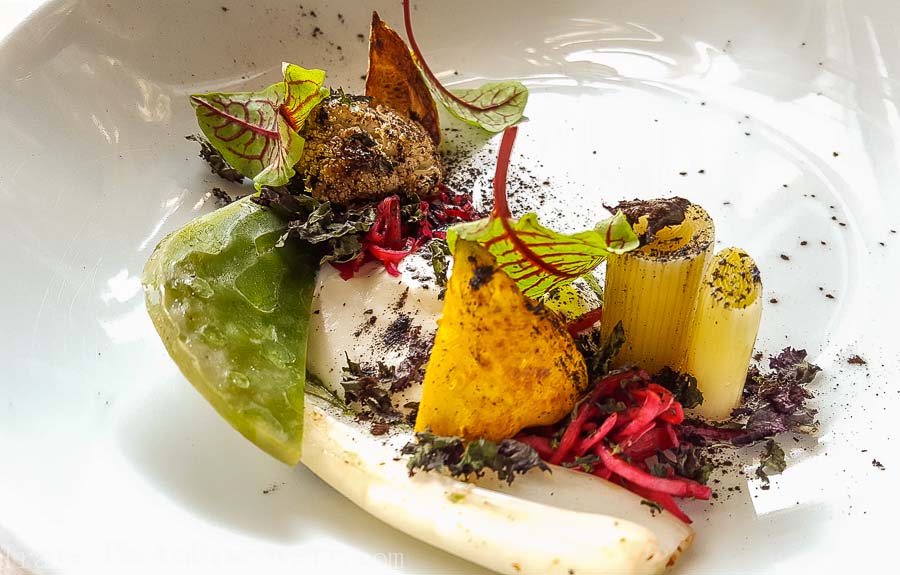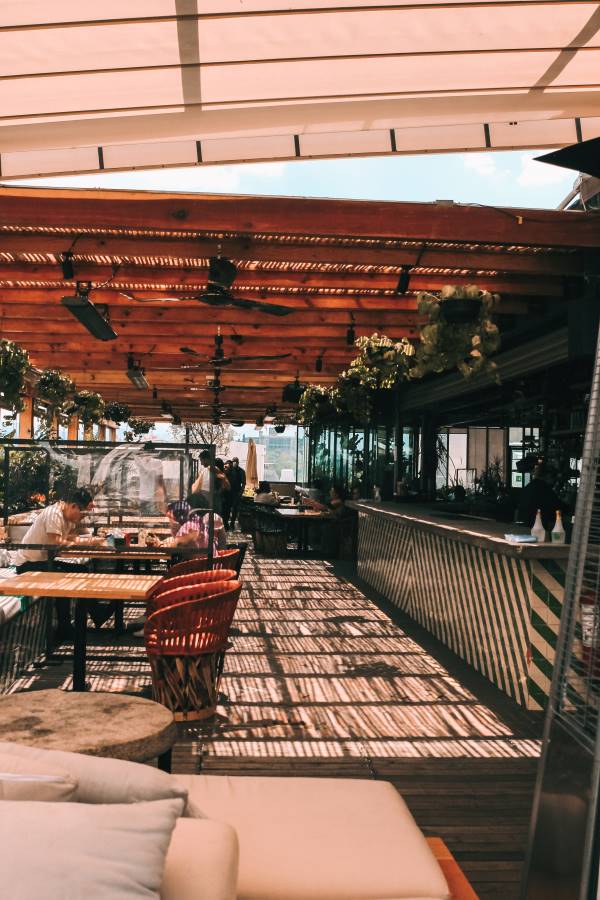 43. Toledo Rooftop
Located on Toledo street in the heart of the centric Juarez neighborhood, Toledo Rooftop is one of the best CDMX rooftops for a fantastic ambiance, gorgeous views of the city, incredible food, and delicious craft cocktails.
During the days, Toledo Rooftop is a wonderful place to grab brunch with beautiful views of Mexico City around you. They have a set menu with Baja Med cuisine, which is a fusion from Baja California that mixes seafood Mexican with Mediterranean and Asian flavors and techniques. Aside from their regular menu, they also host different chef takeovers every month from all over Mexico City, which means no foodie experience here is ever the same and you can get to sample dishes from some of the best restaurants around the city.
At night, especially from Thursday to Saturday, Toledo Rooftop bursts to life and is a favorite pre-party spot for Mexicans and foreigners alike. This is a perfect place to come around 9 or 10 PM, when some of the best DJs in Mexico City fill up the air with modern and underground music. Do note that reservations are highly recommended, especially at night and during weekends.
Toledo Rooftop is located in the Juarez neighborhood, which is very centric and easy to get to in various ways. Uber is always a great choice to move around in Mexico City, but if you want to reach this rooftop by public transport, the closest subway station is Sevilla and the closest Metrobus station is Av. Sonora-Durango.
Dani with The Guide CDMX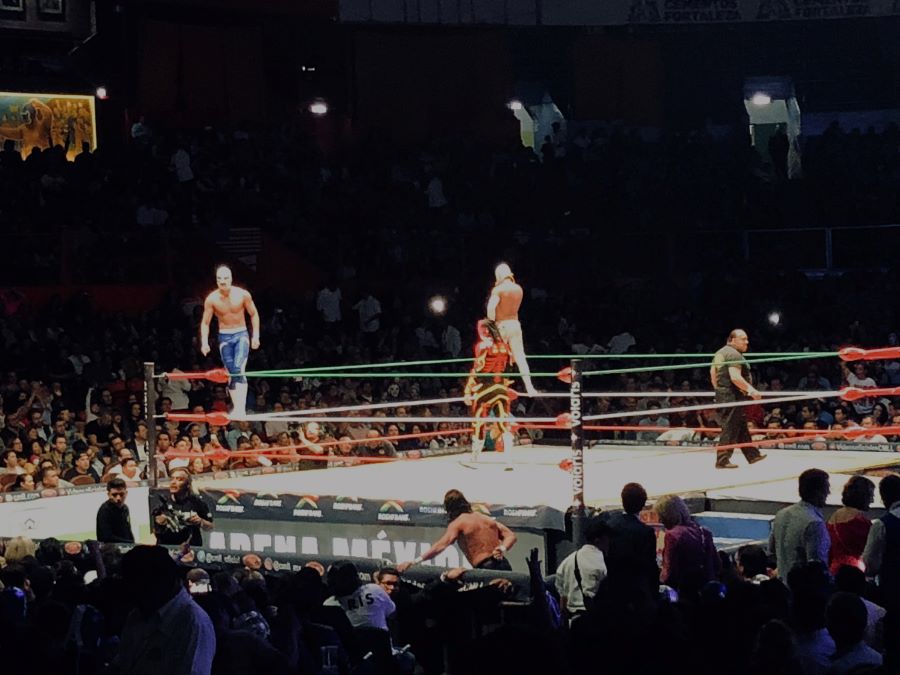 44. Experience Arena Mexico
Located at the cross streets C. Rafael Lucio and Dr. Lavista just southwest of the historic center, Arena Mexico is the venue for the popular Lucha Libre. If you love wrestling or the movie Nacho Libre, you don't want to miss this event while visiting Mexico City. 
Arena Mexico, also known as the Lucha Libre Cathedral, is the best place to catch a show as it is the center of the Lucha Libre world. Even if you are not big fans of wrestling US style, catching a Lucha Libre show is a great way to be immersed in Mexican culture. 
There are various ways you can get tickets to a Lucha Libre event but the best way to see the schedule is online at Ticketmaster. You can buy tickets straight off that website if you prefer to have a seat secured or you can wait until you get to the event to purchase tickets but this will require Spanish speaking and busy ticket windows. There are also tours available that will take you to a Lucha Libre event so you can avoid having to do things on your own. 
Although Arena Mexico is located in between the Centro and Roma Norte neighborhoods, events are usually held at night so you should be aware and cautious especially when leaving after the show is over. Uber is the best option for transportation but you should follow some safety tips and consider upgrading your Uber to get a quicker ride to avoid being left out on the street after the crowds have gone. 
** Check out a performance of Arena Mexico here for more information and booking this experience.
An ever changing and dymanic city
Mexico City is huge and always changing and it's colorful and beautiful Colonias or neighborhoods are constantly evolving and creating so many fun and fascinating places to explore, eat, shop and wander around the many neighborhoods of the city. You'll love visiting the many attractions around the city including all the colonia and unique places to visit around the city.
Weather and the best time to visit Mexico City
Mexico City experiences a subtropical highland climate with mild temperatures throughout the year. The weather is generally comfortable, but there are distinct wet and dry seasons to consider when planning your visit.
Weather Seasons:
Dry Season (November to April): This is the best time to visit Mexico City, as it is the dry season with pleasant temperatures and minimal rainfall. Daytime temperatures typically range from the 60s to 70s Fahrenheit (15-25°C), making it ideal for outdoor activities and sightseeing.
Wet Season (May to October): The wet season in Mexico City brings more rainfall and occasional thunderstorms. While the city remains lush and green during this time, heavy rains can disrupt outdoor plans. Daytime temperatures usually range from the 70s to 80s Fahrenheit (25-30°C) during the wet season.
Best Time to Visit:
The best time to visit Mexico City is during the dry season from November to April. This period offers mild temperatures, lower humidity, and fewer chances of rain, creating a pleasant and comfortable environment for exploring the city's attractions.
If you prefer to avoid crowds and take advantage of potentially lower travel costs, consider visiting during the shoulder seasons of October or May. These months often offer favorable weather conditions without the peak tourist crowds.
Visiting Mexico City FAQ
With a population of over 8.85 million people the massive amount of people traveling around the city and epic traffic is quite daunting for the average tourist to comprehend. Here are some tips to make traveling around and sightseeing easier and effortless. First check this first timers guide to visiting Mexico City and then the main questions poised below.
How many days is enough for Mexico City?
Even though you can easily spend an entire week visiting the capital and not see enough, you should spend a minimum of 3 to 4 days to get a good impression to the attractions and areas below you may be interested in exploring
Can you drink the water in Mexico City?
The tap water in Mexico City or for any part of Mexico is not safe for human consumption. Always have bottled water available for drinking, brushing your teeth or other consumption including ice. Although ice is acceptable if they are commercial ice that is made and provided to many tourist establishments.
What is the best way to travel for safety?
For safety and saving time, always opt for taking Uber which is relatively cheaper in Mexico City
How many museums are there in Mexico city?
If you plan on visiting any of Mexico City's 150 museums, wear comfortable shoes and clothing, cameras are typically allowed with no flash on site.
Is Mexico city safe to travel around?
Even though many of Mexico City's many tourist venues are safe and tourist driven, do take extra precaution at night-time like you would in any large metropolitan city.
What is the best and easiest way to visit Mexico City?
Try to see all the main attractions within each the neighborhoods or district you are visiting for that day and just stick to that area or other places close by. This will avoid having to deal with transportation, cross city traffic and waste valuable travel time when you are visiting the entire city.
Is it safe to eat the street food of Mexico City?
Most street food vendors take great pride in providing the freshest ingredients and cooking it to order. So you should definitely try it with precaution to preparation techniques, if the food is cooked and stored and prepared carefully. Ultimately, you can make your own decisions about food safety and trust your instincts.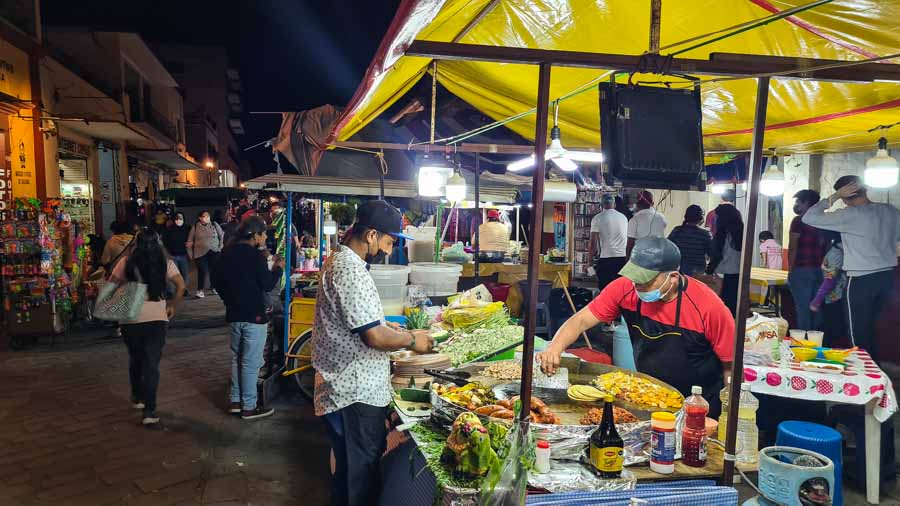 What types of foods to try in Mexico City?
Mexico City offers a mouthwatering culinary scene with a diverse array of dishes that will tantalize your taste buds. Here are some must-try foods when visiting the city:
Tacos al Pastor: These delicious tacos are a staple of Mexican cuisine. Marinated pork cooked on a vertical spit, similar to the Middle Eastern shawarma, is thinly sliced and served in soft corn tortillas. Top them with pineapple, onions, cilantro, and a squeeze of lime for an explosion of flavor.
Chiles en Nogada: A patriotic dish associated with Mexican independence, chiles en nogada consists of roasted poblano peppers stuffed with a mixture of ground meat, fruits, and spices. It's then covered in a creamy walnut sauce and garnished with pomegranate seeds, creating a beautiful representation of the Mexican flag.
Tamales: Tamales are a beloved Mexican comfort food. These steamed pockets of masa dough are filled with various ingredients such as shredded chicken, pork, or cheese, and then wrapped in corn husks. They are often served with salsa or enjoyed on their own.
Pozole: A hearty and flavorful soup, pozole features hominy (dried corn kernels) cooked with pork or chicken in a rich broth. It is traditionally garnished with shredded lettuce, radishes, onion, and lime. Enjoy it with tostadas or tortillas on the side.
Mole: Mexico City is known for its diverse mole sauces, which are rich and complex with a combination of chilies, nuts, seeds, chocolate, and spices. Sample different types, such as mole poblano, mole negro, or mole verde, served over chicken or enchiladas.
Street Food: Mexico City is famous for its vibrant street food scene. Indulge in antojitos, which include quesadillas, tlacoyos, and sopes, topped with an array of fillings like cheese, beans, meat, or cactus. Don't miss out on trying Mexican street snacks like elote (grilled corn on the cob) or esquites (corn kernels served in a cup with mayonnaise, lime juice, and chili).
Aguas Frescas: Beat the heat with refreshing aguas frescas, which are fruit-based drinks. Try flavors like horchata (rice and cinnamon), jamaica (hibiscus flower), tamarind, or agua de piña (pineapple water). They are the perfect accompaniment to any meal.
These are just a few highlights of the delectable cuisine awaiting you in Mexico City. Whether you're a fan of spicy dishes, savory delights, or sweet treats, the city's culinary offerings will leave you satisfied and craving more. So, dive into the vibrant flavors of Mexico City and embark on a gastronomic adventure that will delight your senses.
Check out these other areas of Mexico City to Explore
We share more fun places and attractions to visit around Mexico City below for your inspiration and exploring more cool places in the city.
Visit to Mexico City with Tours by Locals
Tours by locals visiting Mexico City
Enjoyed the post – Pin it!
Conclusion to Best things to do in Mexico City
Visiting Mexico City is an exhilarating experience that immerses you in a world of vibrant culture, rich history, and mouthwatering cuisine. As you explore the bustling streets and dynamic neighborhoods, you'll encounter a fascinating blend of ancient Aztec heritage and colonial influences, all interwoven with the modern energy of a thriving metropolis. The city's architectural marvels, such as the iconic Zócalo, the magnificent Metropolitan Cathedral, and the awe-inspiring Templo Mayor, transport you back in time to the ancient civilizations that once thrived here.
Beyond the historical landmarks, Mexico City boasts world-class museums, art galleries, and theaters that showcase the country's artistic talent. The culinary scene is a culinary paradise, offering a delightful array of street food, traditional dishes, and innovative gastronomy that cater to every palate. From exploring the colorful markets to indulging in the flavors of tacos al pastor or sipping on refreshing aguas frescas, your taste buds are in for a treat. With its warm and welcoming locals, vibrant street life, and an endless array of cultural experiences, Mexico City captivates visitors and leaves a lasting impression. Prepare to be enchanted by this captivating capital that embraces both tradition and modernity, inviting you to embark on a memorable journey filled with cultural discoveries, culinary delights, and unforgettable moments.
Hope that this post has been helpful to planning your visit to the city and if so, please do share it with any of the social media channels and buttons located below.
Disclosure – some of the links above are to affiliate sites that are either reviews or recommendations if you book helps to keep our site running at no additional cost to you. We appreciate your supporting our website meanwhile.