Japanese outdoor markets
It's fun to visit markets when I travel to new places and visiting a local farmers market in the early morning hours is always an interesting adventure in discovering new foods and seasonal specialties from the area. While visiting the city of Takayama in Gifu province one morning, I wanted to check out the local farmers market close to the main river and see the fall harvest crops for sale in the region and any other snack items that I might want to bring with me on my daily excursions.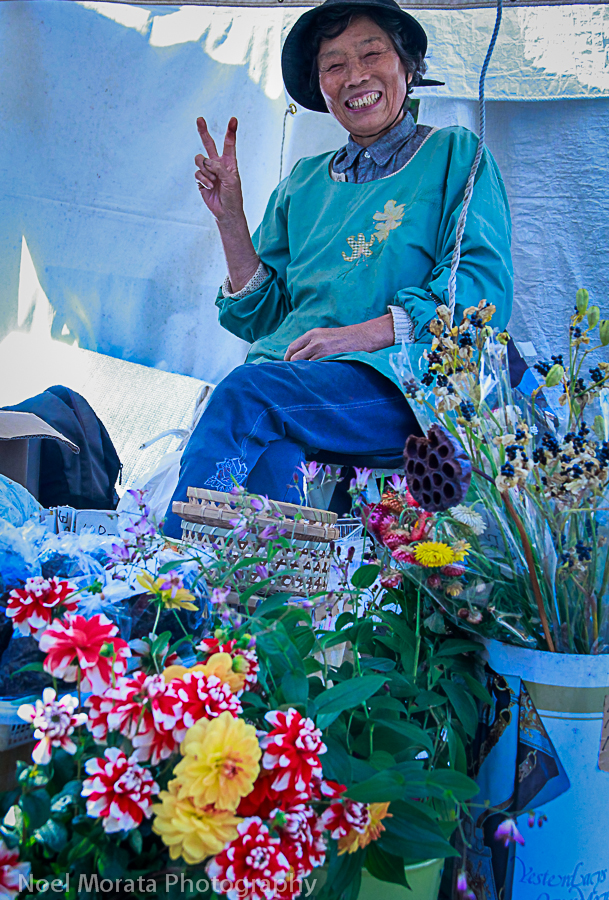 Most of the vendors were just getting started setting up their stalls so they didn't bother when I started to take photographs while they were setting up. I like the fact that most of the vendors were not shy, some smiled and even encouraged me to come by and sample some of their fruits or other delicacies.
Not surprising were the typical fall weather crops that are prevalent during this timeframe including apples, pears and squashes. Surprisingly, there were a few things being offered that I could not recognize and are grown mostly in Japan for a local market. This included the fruit below which I have no idea if it was a fruit or a vegetable, in any case it was very exotic looking and beautiful to photograph.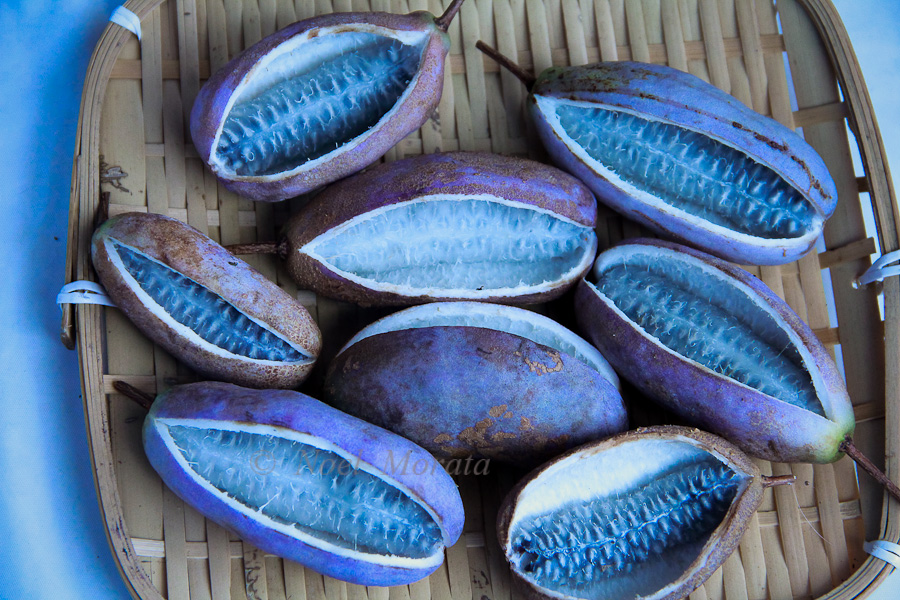 There were a few vendors that sell a variety of pickled radishes and other delicacies. It makes sense with the short growing season here that pickling is one of the best ways to store perishable items for longer term usage.
I love taking photographs of the farmers if they would let me, most Japanese people are okay with this but some of the seniors were a little shy so I didn't take them, but a few here were okay about having their photos taken since the market is in the tourist district and I'm sure they are used to visitors always coming to visit the markets to sample and take photographs.
Apples seem to be the main offering at this market and the apples were huge Fuji like apples which I sampled and they were delicious!
It was fun discovering what is for sale during the fall harvest season here. I loved the expressions and wonderful smiles I received when I was allowed to take some photographs of the vendors at the market. Not to mention trying out some of the seasonal offerings and other specialties of the region which is always a great way of exploring the foods of a particular region.
If you like this post on Japanese outdoor markets, please consider subscribing to the blog by email  below – also I appreciate it if you could share this post with any of the social media buttons located below and around the post, thank you!