What to See and Do in Okinawa: Unraveling the Beauty and Rich Culture of Japan's Tropical Paradise
Okinawa has been on many travelers' bucket list. It's not hard to imagine why. The beautiful blue sea, the white sand beach, the hot sun and the bikini girls. Few can resist its charm. We all know that Okinawa is famous for its gorgeous summer. But is it fun to visit Okinawa in winter? I would say yes, especially if you want to avoid the crowd and escape the winter cold.
Where is Okinawa?
Okinawa (沖縄県, Okinawa-ken) is Japan's southernmost prefecture, consisting of a few dozen small islands. The island chain stretches over about one thousand kilometers from Kyushu to Taiwan.
How to get to Okinawa, Japan
Getting to Okinawa, Japan, is relatively straightforward, and there are a few primary ways to reach the island:
By Air: The most common way to get to Okinawa is by flying into Naha Airport (OKA), which is the main airport serving the region. Naha Airport has numerous domestic and international flights connecting Okinawa to major cities in Japan and several Asian countries. From Tokyo, Osaka, or other major Japanese cities, you can find direct flights to Naha Airport.
By Ferry: If you prefer a more scenic and leisurely option, you can take a ferry to Okinawa. There are several ferry routes connecting Okinawa to mainland Japan and nearby islands. However, keep in mind that ferry travel may take longer than flying, and schedules might be less frequent.
From Abroad: If you are traveling from abroad, you can book a flight to Tokyo or other major Japanese cities with international airports, and then take a domestic flight or connect to a direct flight to Naha Airport in Okinawa.
Inter-Island Flights: If you are already in Japan and want to visit Okinawa from another part of the country, you can take advantage of inter-island flights that connect various Japanese cities to Naha Airport.
Rental Car: Once you arrive in Okinawa, if you plan to explore the island extensively, consider renting a car. Okinawa has a well-developed road network, making it convenient to travel around the island by car.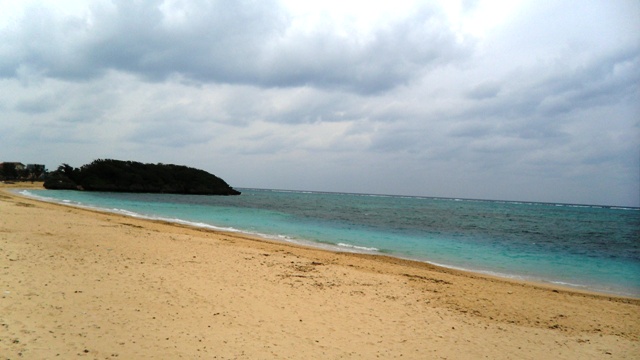 Weather and best time to visit Okinawa
Okinawa, a tropical paradise in Japan, has a pleasant climate throughout the year. The best time to visit depends on your preferences and the kind of experience you seek.
Spring (March to May): Spring in Okinawa brings warm and comfortable weather, with temperatures ranging from 18°C to 26°C (64°F to 79°F). It is an ideal time to visit for sightseeing, enjoying outdoor activities, and witnessing the blooming cherry blossoms and vibrant flora.
Summer (June to September): Summer in Okinawa is hot and humid, with temperatures often soaring above 30°C (86°F). It's perfect for beach lovers who want to indulge in swimming, snorkeling, and diving in the crystal-clear waters. Be prepared for occasional rain showers and the possibility of typhoons, especially from July to September.
Autumn (October to November): Autumn in Okinawa is characterized by pleasant temperatures, ranging from 20°C to 28°C (68°F to 82°F). The weather is relatively stable, making it an excellent time for outdoor activities, exploring the islands, and enjoying the beautiful landscapes. Autumn is also a great time for water sports enthusiasts, as the sea is still warm from the summer months.
Winter (December to February): Winter in Okinawa is mild, with temperatures averaging around 15°C to 20°C (59°F to 68°F). While it's cooler than other seasons, it's still comfortable for sightseeing. Winter is a popular time for whale watching, as humpback whales migrate to the area during this season.
In summary, Okinawa can be visited throughout the year, depending on your preferences. Spring and autumn offer pleasant weather, making them ideal for a wide range of activities. Summer is perfect for beach and water activities but be prepared for the heat and occasional storms. Winter is milder and suitable for sightseeing and unique experiences like whale watching. Ultimately, the best time to visit Okinawa depends on what kind of vacation you're looking for.
Here are some of the top attractions and activities you must see and do in Okinawa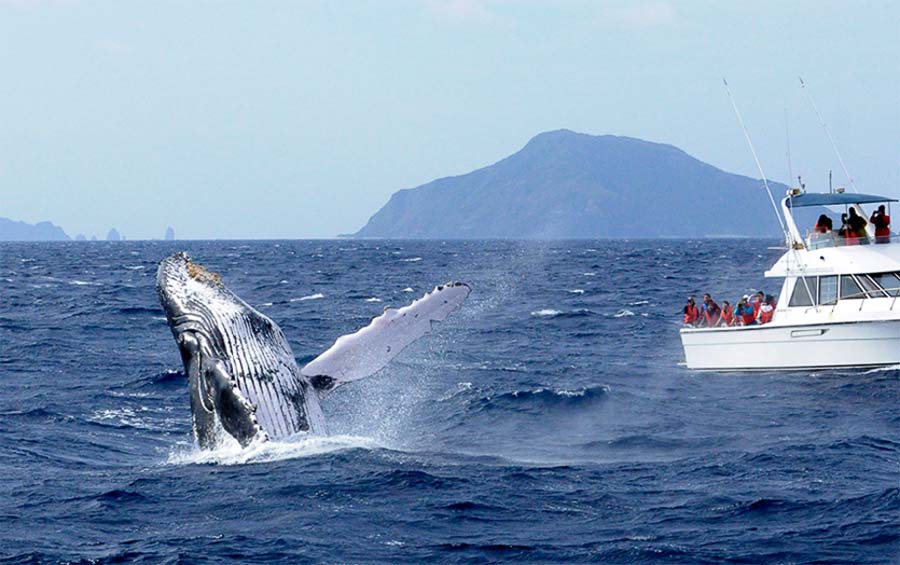 Whale watching around Okinawa
Whale watching is one of the most popular winter activities. The peak season for whale watching is between January and March. Humpback whales and dolphins are the most commonly seen animals on whale watching tours. If you love to witness these beautiful animals up-close, visit Okinawa in winter!
Churaumi Aquarium
The Churaumi Aquarium (美ら海水族館, Churaumi Suizokukan) is widely considered Japan's best aquarium. In fact, it's the best aquarium I've ever visited in my life (much better than the one in Singapore, sorry Singapore). The Churaumi Aquarium is around 2 hours away from Naha city. It is especially famous for its huge Kuroshio Tank, which spans three floors and can be viewed from below like an ocean canopy with huge whale sharks, manta rays, and countless other sea creatures.
You can access the aquarium by the Yanbaru Express Bus. The bus directly connects the airport and Naha with the Churaumi Aquarium. The one way trip costs around 2000 yen. There are six round trips per day.
For more information:  http://www.japan-guide.com/e/e7109.html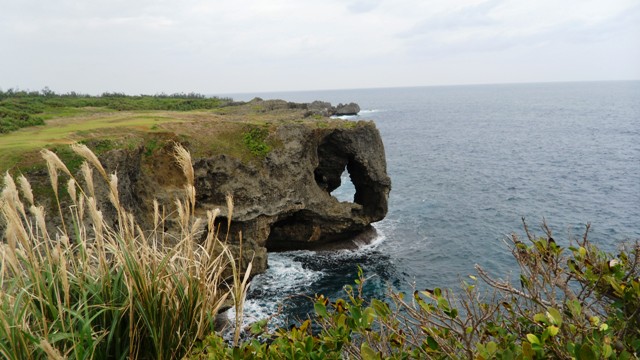 Hiking at Cape Manza
Cape Manzamo (万座毛, Manzamou) is a scenic rock formation located near Onna Village (恩納村 Onna-son). With its beautiful formation, Cape Manzamo is one of the most popular places among both Japanese and international travellers.
Hiking at Cape Manza offers a stunning and scenic experience on Okinawa's island. The picturesque cape features rugged cliffs, breathtaking ocean views, and unique rock formations. As you trek along the trails, you'll encounter the famous Elephant Rock and witness the clear blue waters below. The hike is relatively easy, making it suitable for all ages, and it rewards hikers with a memorable nature adventure in Japan's tropical paradise.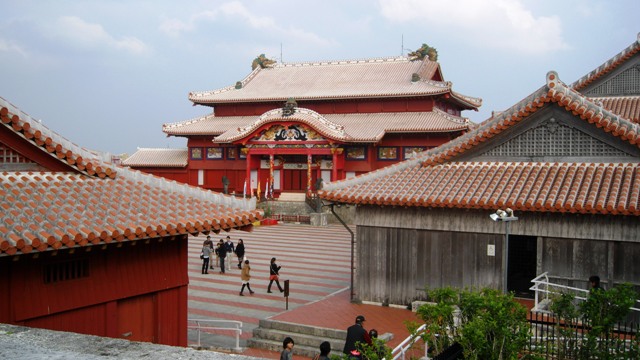 Visit Okinawa's Shuri Castle
If you think you've visited many Japan castles and would like to give it a miss, you are wrong. Shuri Castle (首里城, Shurijō) is truly unique. It has heavy stylistic influence from China and is a brilliant vermillion red.
Shuri Castle is a historic and culturally significant landmark located in Naha, Okinawa, Japan. The castle served as the royal palace of the Ryukyu Kingdom for centuries until it was destroyed during World War II. In recent years, it has been meticulously reconstructed and restored to its former glory, showcasing traditional Okinawan architecture and design. Visitors can explore the beautifully adorned halls, gardens, and courtyards, learning about Okinawa's rich history and royal heritage. Shuri Castle stands as a symbol of pride and identity for the people of Okinawa and is a must-visit destination for anyone interested in Japanese history and culture.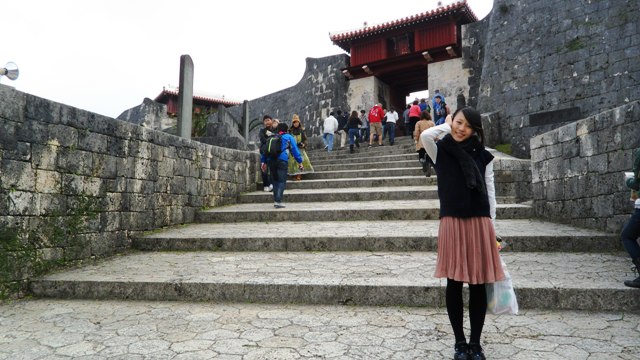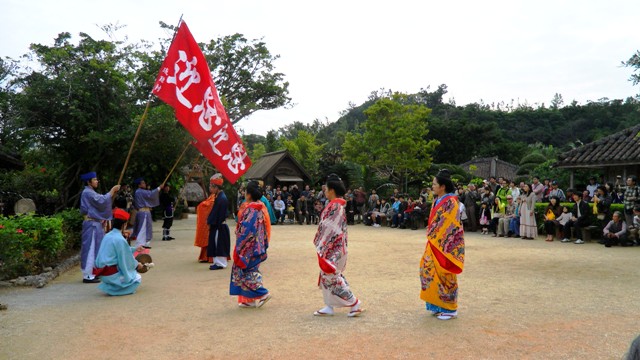 Explore Ryukyu Mura
Ryukyu Mura (琉球村, Ryukyu Village) is a small theme park about traditional Okinawan culture in the form of a recreated village from the times of the Ryukyu Kingdom. A wide range of performances are held at the village, including eisa taiko drumming, dances, concerts, parades and reenacted historical ceremonies.
Ryukyu Mura offers visitors a glimpse into traditional Ryukyuan life and culture while visiting around the park area. The park features a recreated Okinawan village with traditional houses, workshops, and performances showcasing traditional arts, crafts, and music. Visitors can immerse themselves in the unique traditions, sample local cuisine, and even try their hand at traditional crafts. Ryukyu Mura is a great place to experience the essence of Okinawan culture and learn about the island's rich heritage in an interactive and engaging way.
If you would like to find out about the history and traditional culture of Okinawa, this place is for you.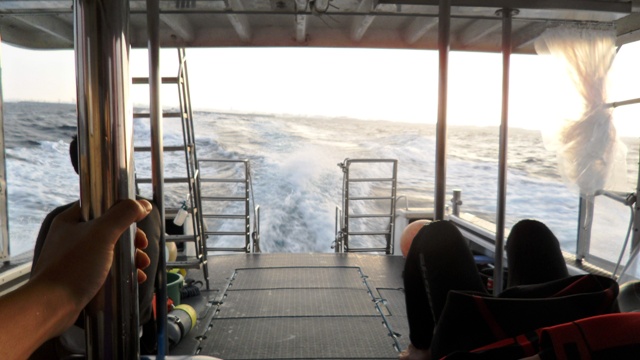 Diving in Okinawa
Although the water temperature in winter is lower, diving can still be done. Engage a diving company and they will provide you with the proper gear. There won't be any crowds and the water is especially clear. In Yonaguni, hammerhead sharks can be seen in January through March.
Diving in Okinawa is a captivating experience for underwater enthusiasts. Known for its crystal-clear waters and diverse marine life, Okinawa offers excellent diving opportunities. The vibrant coral reefs, underwater caves, and shipwrecks create a mesmerizing underwater world to explore. Whether you're a beginner or an experienced diver, Okinawa's warm waters and rich biodiversity make it an ideal destination for unforgettable diving adventures, providing a chance to encounter colorful tropical fish, majestic sea turtles, and other fascinating marine creatures.
I had so much experiencing diving for the first time in Okinawa. As there were no other divers in the trip, we basically had our own "private" guide. How perfect!
What local food to try in Okinawa, Japan
Okinawa, Japan, offers a delightful array of local dishes that showcase its unique culinary heritage. Here are some must-try local foods in Okinawa:
Goya Champuru: A popular stir-fry dish made with bitter melon (goya), tofu, pork, and sometimes egg. It's a signature dish of Okinawan cuisine, known for its distinct and refreshing flavors.
Taco Rice: A fusion dish blending American and Okinawan influences, taco rice features seasoned ground beef served over a bed of rice and topped with lettuce, tomatoes, cheese, and salsa.
Soki Soba: A classic Okinawan noodle soup, consisting of tender pork ribs (soki) served in a flavorful broth with wheat noodles, green onions, and red pickled ginger.
Okinawan Sushi (Nigiri-zushi): Unlike traditional Japanese sushi, Okinawan sushi often includes pork, tofu, omelet, and other local ingredients as toppings, providing a unique and tasty twist to the well-known dish.
Rafute: A succulent and tender braised pork belly dish, slowly cooked with soy sauce, sugar, and awamori (Okinawan distilled spirit), resulting in a rich and savory flavor.
Champuru Vegetables: This dish features a mix of Okinawan vegetables, such as goya (bitter melon), jyagaimo (purple sweet potato), and beni imo (purple yam), stir-fried together with tofu or meat.
Umibudo (Sea Grapes): A local seaweed delicacy resembling tiny, green grapes with a unique texture and a refreshing oceanic taste. It's usually served as a side dish or in salads.
Tebichi: Slow-cooked pig trotters that become tender and flavorful, a favorite among locals.
Andagi: Okinawan doughnuts, deep-fried to perfection and often enjoyed as a sweet treat or snack.
Sata Andagi: Similar to regular andagi, but made with lard, giving it a denser texture and a slightly different taste.
When in Okinawa, don't miss the opportunity to savor these local delicacies, which represent the island's distinctive flavors and cultural influences. Exploring the diverse and delicious food scene in Okinawa is an essential part of experiencing the region's rich culinary heritage.
Where to stay?
When we went to Okinawa in winter, we stayed at Nishitetsu Resort Inn Naha. As expected, the price is a lot cheaper in winter. There is no need to pre-book your room. In fact, we just walked into the hotel and asked about the price. And the hotel staff gave us further discount for staying more than 3 days. We totally enjoyed the stay there. Be sure to check it out for your vacation!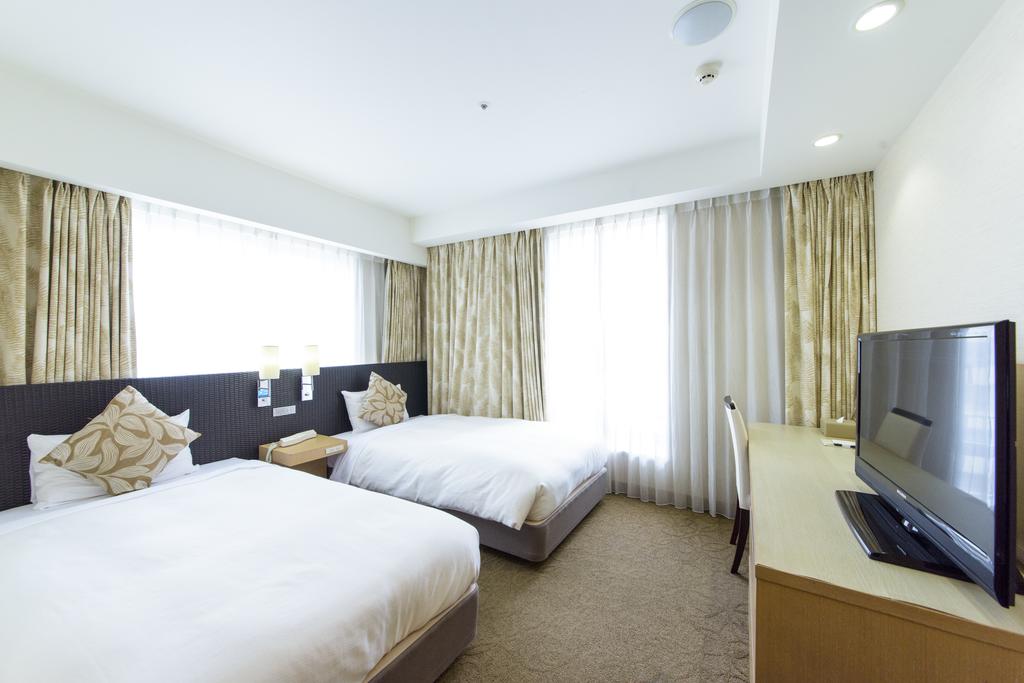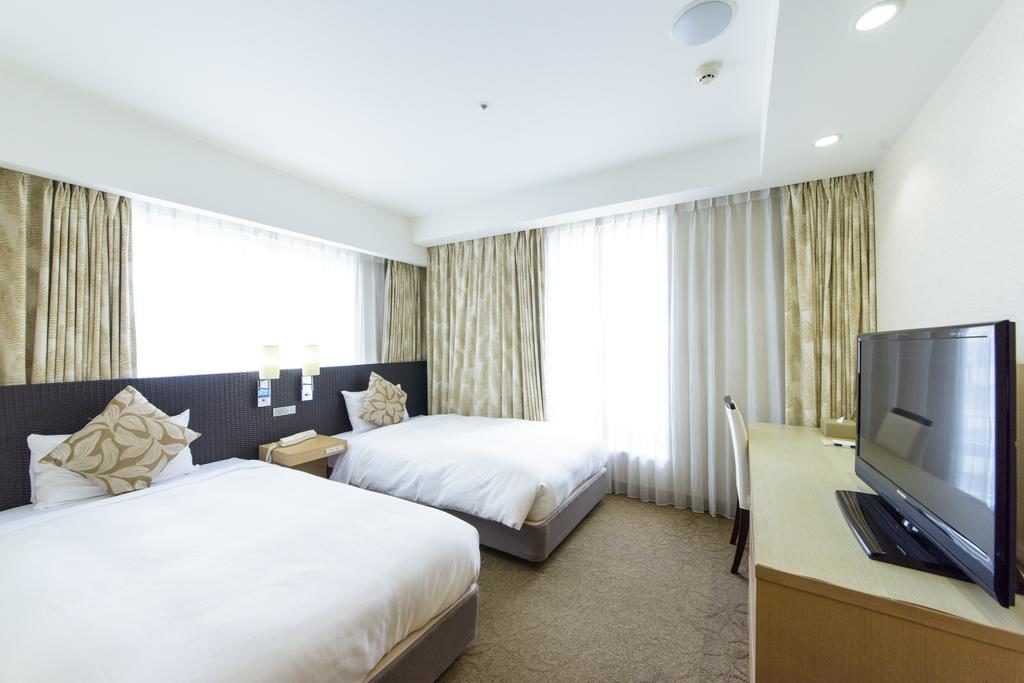 Conclusion to visiting Okinawa, Japan
In conclusion, visiting Okinawa, Japan, promises an unforgettable journey to a tropical paradise. This unique destination offers a perfect blend of natural beauty, rich culture, and warm hospitality. From the stunning beaches and crystal-clear waters to the historic sites and cultural attractions, Okinawa provides a diverse range of experiences for every traveler.
Outdoor enthusiasts can indulge in water sports, diving, and hiking, while history buffs can explore ancient castles and traditional villages. The local cuisine adds another layer of delight, with its distinct flavors and influences.
With its pleasant climate year-round and a wide array of activities, Okinawa caters to all kinds of travelers, whether seeking relaxation, adventure, or cultural immersion. From the warmth of its people to the richness of its heritage, Okinawa leaves a lasting impression on visitors, making it a must-visit destination for those seeking a truly exceptional and memorable travel experience in Japan.
If you're visiting more of the country, check out these fantastic travel tips to visiting Japan for more inspiration. So have you made up your mind to visit Okinawa in winter? Share with us your thoughts by commenting below!
Check out these other posts on Exploring Japan
If you are visiting different parts of Japan, Check out these other posts to explore more of the country below
About Chloe
Chloe is the founder of travel investment blog "Invest Travel Play". She believes in power of Value Investing Strategy. She's been using this strategy to explore around the world, without having to worry about what many travelers are facing – money and time. She set up this website to inspire and guide people to achieve this goal. As you are learning the Value Investing Strategy, do check out her Free Travel Guides for inspirations. The world is too big for us to stop at just a few countries.