What to see and do in Okinawa
Okinawa has been on many travelers' bucket list. It's not hard to imagine why. The beautiful blue sea, the white sand beach, the hot sun and the bikini girls. Few can resist its charm. We all know that Okinawa is famous for its gorgeous summer. But is it fun to visit Okinawa in winter? I would say yes, especially if you want to avoid the crowd and escape the winter cold.
Where is Okinawa?
Okinawa (沖縄県, Okinawa-ken) is Japan's southernmost prefecture, consisting of a few dozen small islands. The island chain stretches over about one thousand kilometers from Kyushu to Taiwan.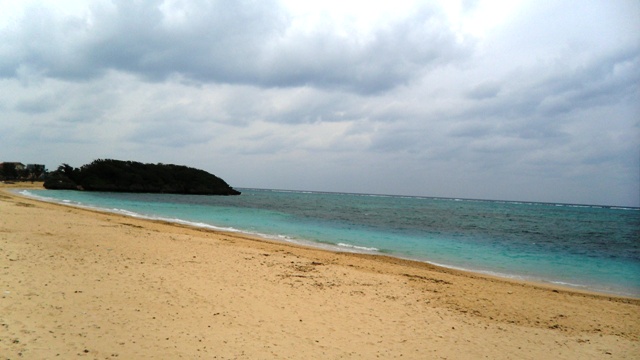 Climate of Okinawa in winter
During winter, Okinawa enjoys very mild temperature. Average temperatures in the city Naha range from around 12–21°C (55–70°F). This is way warmer than other parts of Japan such as Tokyo and Hokkaido, where temperature can go down to negative! That's why many Japanese love to come Okinawa during winter time to get away from the cold. During the day, you may be fine with just a long-sleeve T-shirt and jeans but it cools down at night, so bring a sweater.
Why visit Okinawa in winter?
Because winter is off-season, flights and accommodations become much cheaper and the attractions are less crowded too. Although the sea may not be as blue as the one in summer (probably due to less sunlight), you can still enjoy some water sports such as diving. There are also certain activities that can only be done in winter, such as whale watching.
Here are some attractions you must see in Okinawa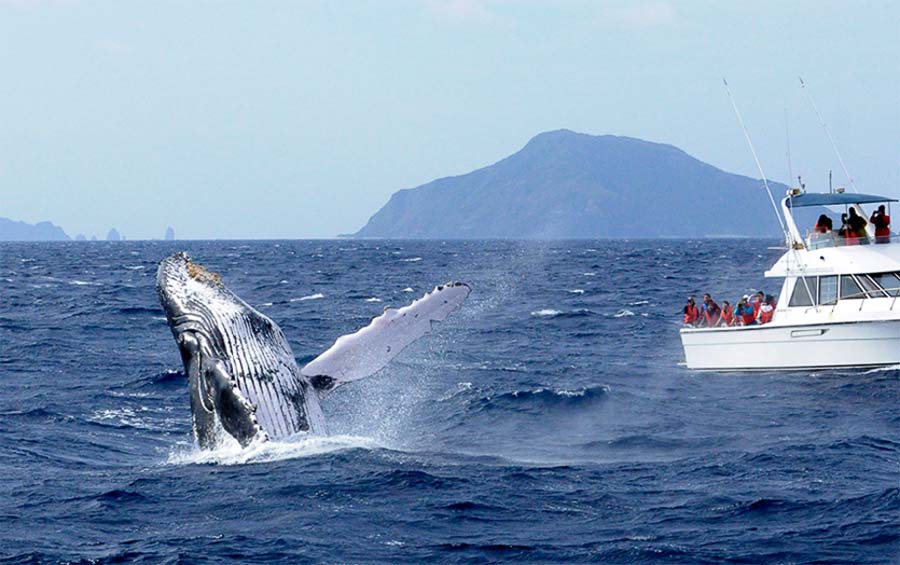 Whale watching around Okinawa
Whale watching is one of the most popular winter activities. The peak season for whale watching is between January and March. Humpback whales and dolphins are the most commonly seen animals on whale watching tours. If you love to witness these beautiful animals up-close, visit Okinawa in winter!
Churaumi Aquarium
The Churaumi Aquarium (美ら海水族館, Churaumi Suizokukan) is widely considered Japan's best aquarium. In fact, it's the best aquarium I've ever visited in my life (much better than the one in Singapore, sorry Singapore). The Churaumi Aquarium is around 2 hours away from Naha city. It is especially famous for its huge Kuroshio Tank, which spans three floors and can be viewed from below like an ocean canopy with huge whale sharks, manta rays, and countless other sea creatures.
You can access the aquarium by the Yanbaru Express Bus. The bus directly connects the airport and Naha with the Churaumi Aquarium. The one way trip costs around 2000 yen. There are six round trips per day.
For more information:  http://www.japan-guide.com/e/e7109.html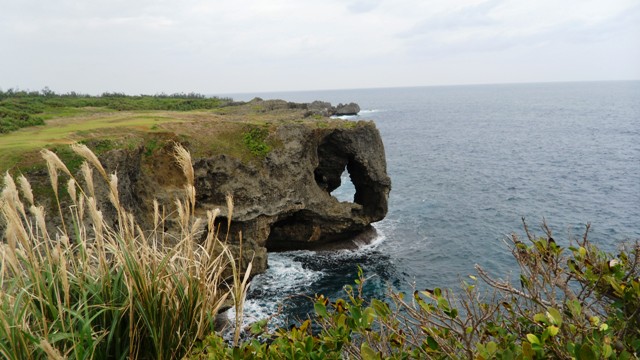 Hiking at Cape Manza
Cape Manzamo (万座毛, Manzamou) is a scenic rock formation located near Onna Village (恩納村 Onna-son). With its beautiful formation, Cape Manzamo is one of the most popular places among both Japanese and international travellers.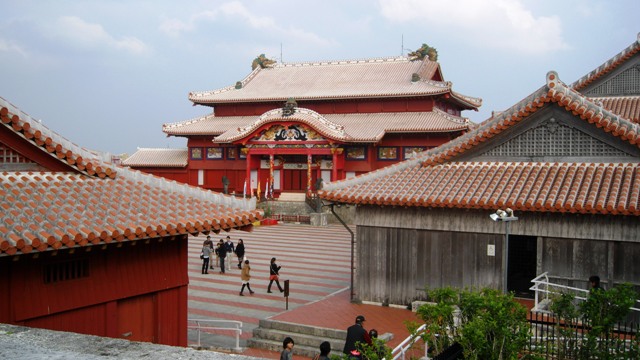 Visit Okinawa's Shuri Castle
If you think you've visited many Japan castles and would like to give it a miss, you are wrong. Shuri Castle (首里城, Shurijō) is truly unique. It has heavy stylistic influence from China and is a brilliant vermillion red. Trust me, it's so different from other castles you can find from the rest of Japan. So do go and pay a visit!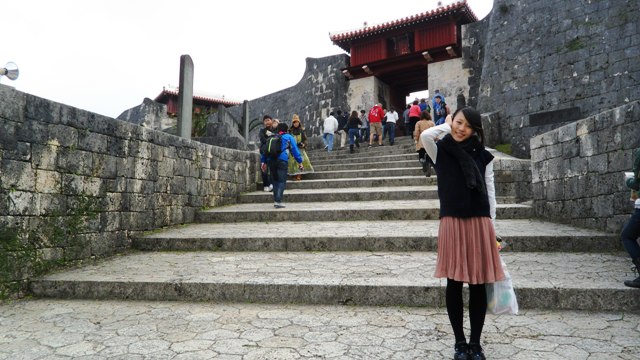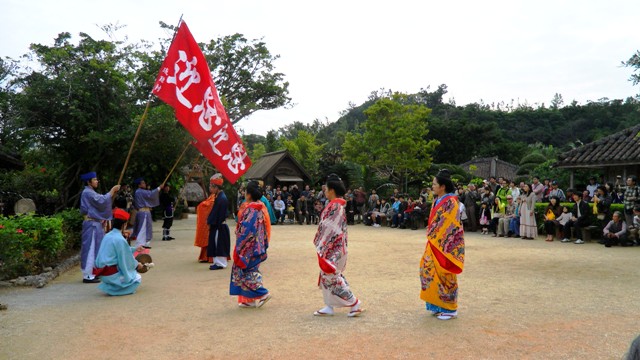 Explore Ryukyu Mura
Ryukyu Mura (琉球村, Ryukyu Village) is a small theme park about traditional Okinawan culture in the form of a recreated village from the times of the Ryukyu Kingdom. A wide range of performances are held at the village, including eisa taiko drumming, dances, concerts, parades and reenacted historical ceremonies. If you would like to find out about the history and traditional culture of Okinawa, this place is for you.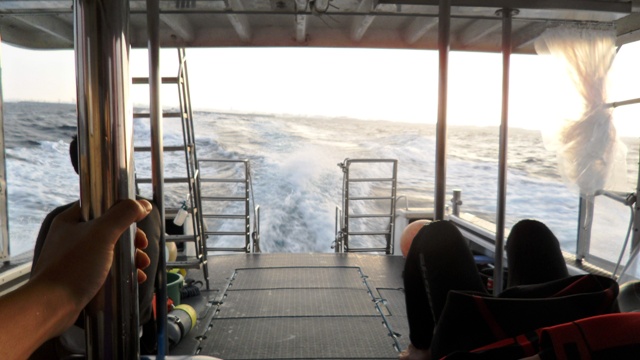 Diving in Okinawa
Although the water temperature in winter is lower, diving can still be done. Engage a diving company and they will provide you with the proper gear. There won't be any crowds and the water is especially clear. In Yonaguni, hammerhead sharks can be seen in January through March.
I had so much experiencing diving for the first time in Okinawa. As there were no other divers in the trip, we basically had our own "private" guide. How perfect!
Where to stay?
When we went to Okinawa in winter, we stayed at Nishitetsu Resort Inn Naha. As expected, the price is a lot cheaper in winter. There is no need to pre-book your room. In fact, we just walked into the hotel and asked about the price. And the hotel staff gave us further discount for staying more than 3 days. We totally enjoyed the stay there. Be sure to check it out for your vacation!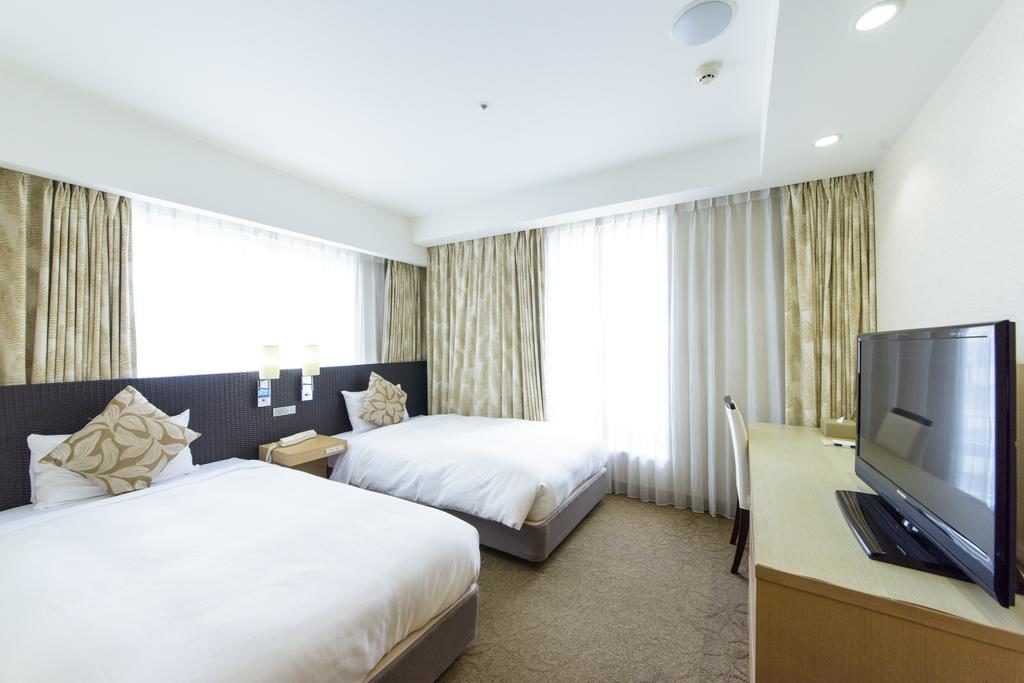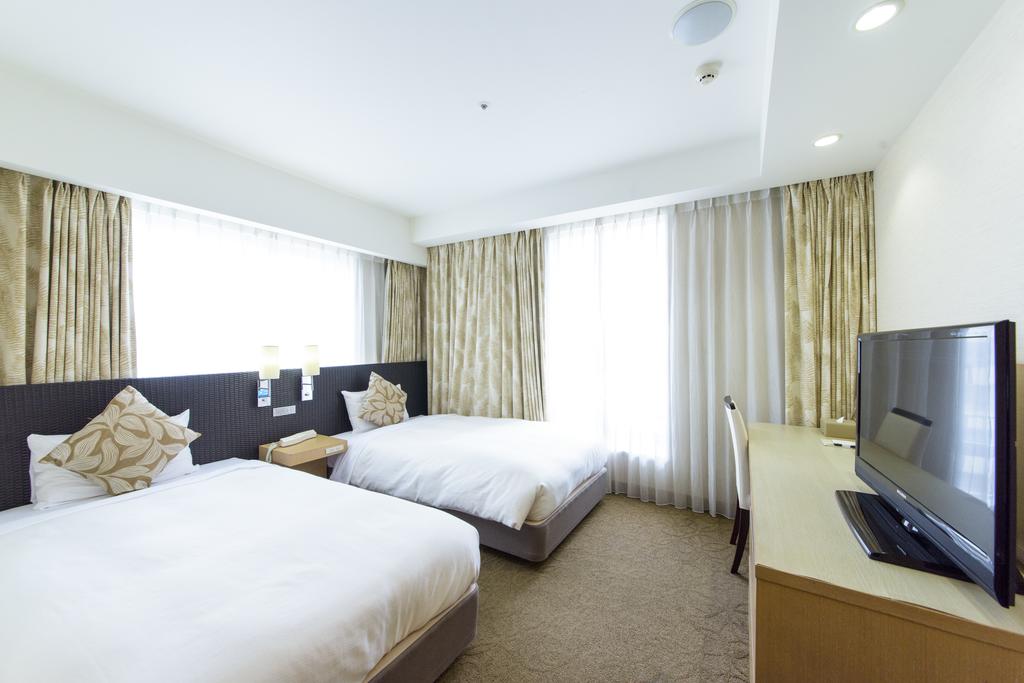 Conclusion
If you're visiting more of the country, check out these fantastic travel tips to visiting Japan for more inspiration. So have you made up your mind to visit Okinawa in winter? Share with us your thoughts by commenting below!
About Chloe
Chloe is the founder of travel investment blog "Invest Travel Play". She believes in power of Value Investing Strategy. She's been using this strategy to explore around the world, without having to worry about what many travelers are facing – money and time. She set up this website to inspire and guide people to achieve this goal. As you are learning the Value Investing Strategy, do check out her Free Travel Guides for inspirations. The world is too big for us to stop at just a few countries.