Barcelona's Gothic District, a photo essay and discovery tour
Sometimes when I've just arrived in a new city, I love the initial rush of seeing a new and exciting place for the first time.
                                                                           It
                                                            is
                                         so
             exciting
    

I'm finally here!
I drop my bags, and rush in into the metro station, quickly learn the transport structure and I'm off going to my first destination in this sparkling jewel called
    Barcelona
Outside of the metro, I follow signs on the buildings and head straight to the Gothic quarter or the 'Barri Gotic' as locals call
this
old central district.
There's
so
much activity, music and performances on the street
I
stop a bit to get my bearings
and
listen
to
this performer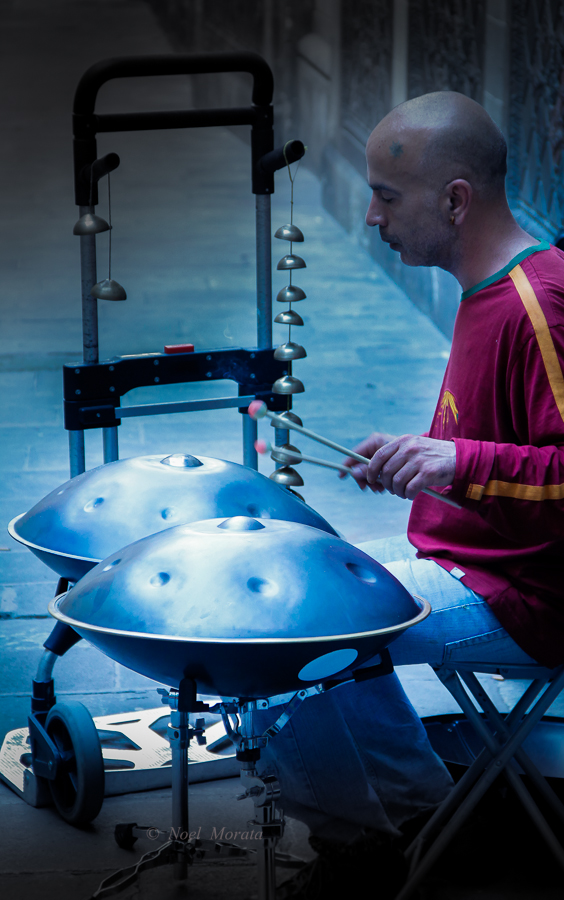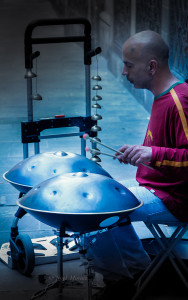 A musician tucked in a quiet corner, engaging the audience with acoustic beats made with recycled instruments and his jazzy inflections and sultry Spanish voice.
I head out again, just
wondering…..
Viewing all the ancient buildings
mixed in
with
tourist tack
I
    follow
             some
                   jagged
                         and
                                narrow  ———————————- streets
   with
               many
             corridors
                             and
                           crooked
                  streets
                                            leading
                                     to
                                                              uncertain
                                    destinations
                                                 and
                                un-known
       places
                                                 

I have yet to experience
  I spot many
                       delightful
                                   shops
                                                    filled
                                                                    with
                                                                             odd
                                                       curiosities
                                      and
                          treasures
       and
finally
        make
                   some
                               sense
                    of
               the
    crazy
  congested
streets
          and
                          happen
                                  into
                                                 this
                                                                   gorgeous
                                              space
                                                                                                                             a plaza
                 lined with
                     beautiful fountains
elegant cafes
and grand architecture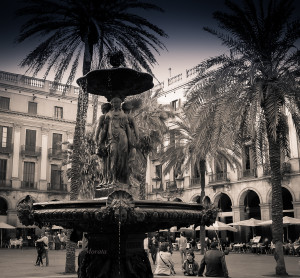 Plaza Real, click image for larger details
The square is filled with so many people and its not even dinner time
I think everyone
 is
                      visiting
                                           Barcelona
                                                                      on this beautiful day!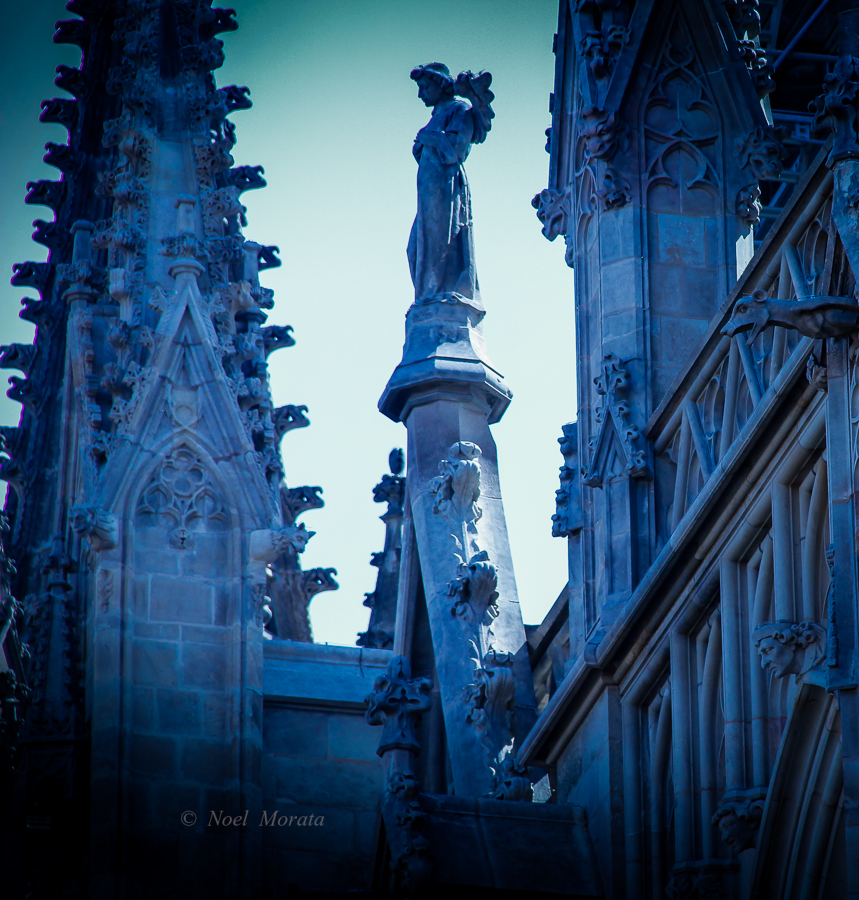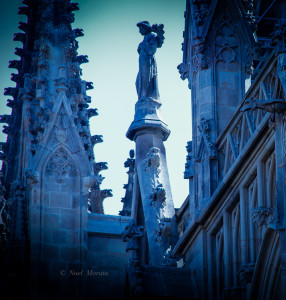 Cathedral details, click for a larger preview
I
walk
down
cobbled
streets
in no
particular
order
or direction
and look
at
all
the marvelous
architecture
wandering
aimlessly
with
a
smile
on
my
face 🙂
I look up to see the sky in between the narrow and tall structures, you can see amazing details of buildings and sculpture way up on the top!
This bridge connecting two old buildings is ornately decorated with delicate features, and human forms projecting horizontally into space and
COMMANDING ALL MY ATTENTION
I spend some time to admire them, observing every detail and character.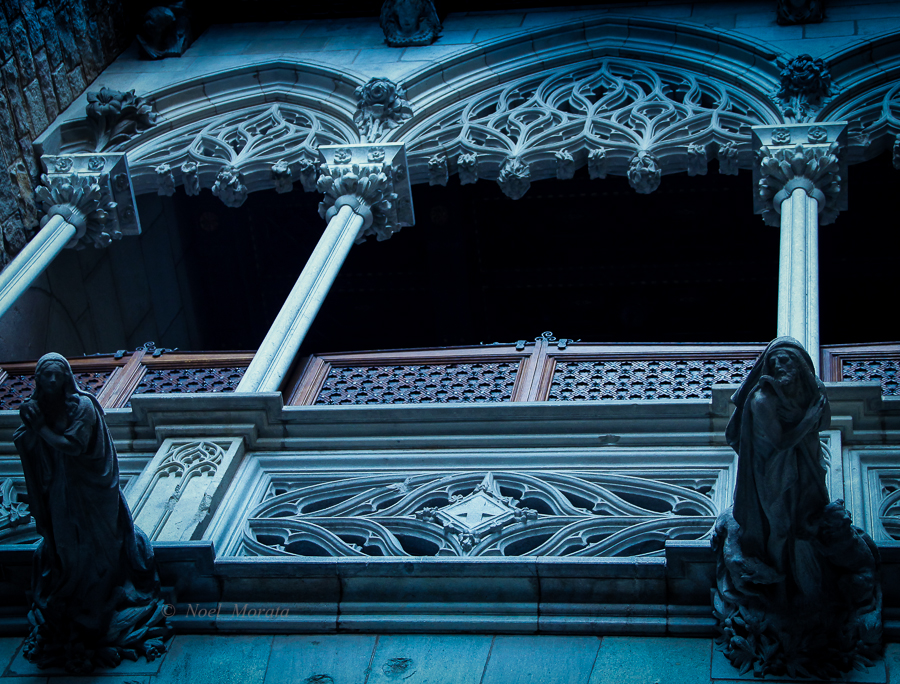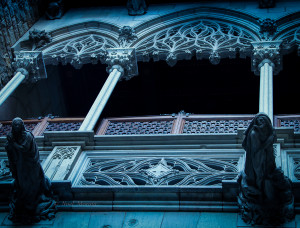 An ornate bridge with intricate details, click image a larger preview
Along side the two adjoining buildings
         are even more impressive sculptures
                                all horizontally placed like guardians
                                                                                      surveying and protecting the myriads of onlookers below.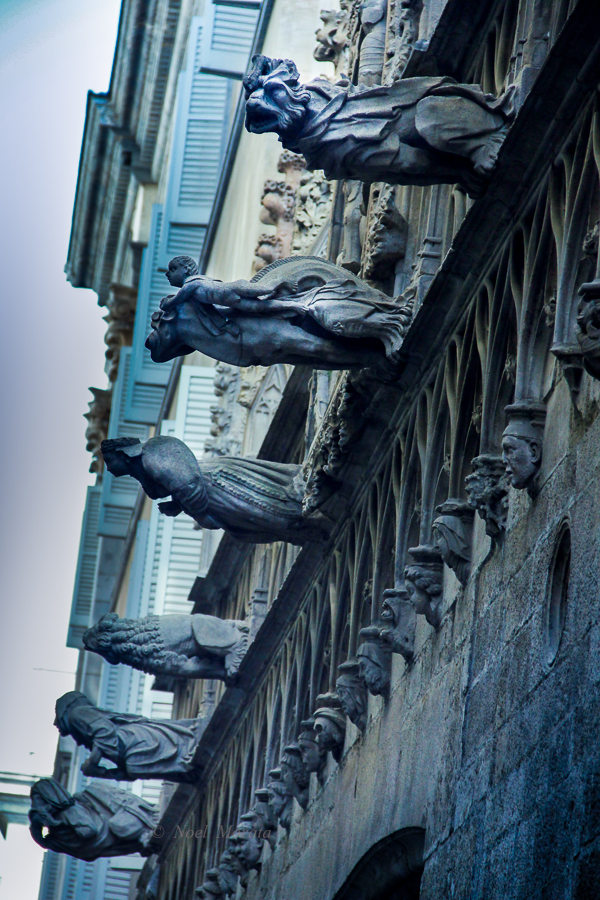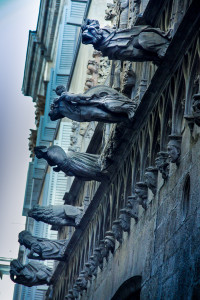 Horizontal saints are watching over you, click for larger details
I finally enter
with
the flock
into the massive cathedral
and….
it's quite
Stunning!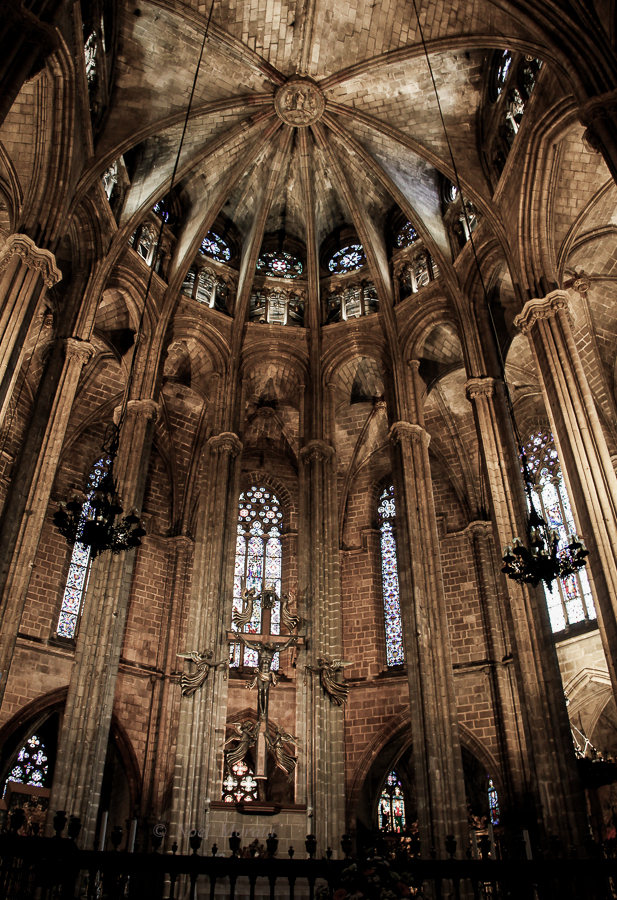 This has been a spectacular first foray into exciting Barcelona, I'm really looking forward to seeing what else is in store with this stunning and historic city. Its going to be a wonderful journey exploring every facet and detail to this city.
Check out these fantastic posts to visiting Barcelona
Barcelona attractions and key places to visit now
Traditional Catalan food you should try
Free things to do in Barcelona
Enjoy the Mossen I Llobera garden at Montjuic
Top places to photograph Barcelona
Exploring the Gothic District of Barcelona
If you enjoyed this post on Barcelona's Gothic District, please do share it with any of the social media buttons that are located around the post, thanks so much.