Enjoy this Breathtaking Road Trip to Walnut Canyon National Monument
Less than a 30 minute drive East on Hwy 89 from Flagstaff is the historic Walnut Canyon National Monument. This national monument is a breathtaking experience hiking down through the ruins and being up close to the dwellings, stunning landscape and wonderful guides and visitor center. It's a worthwhile stop if you are passing through Flagstaff to discover the amazing wonders of Walnut Canyon.
The Walnut Canyon National Monument is stunningly beautiful and fun to explore, so make sure you have your hiking shoes on to visit the cliff dwelling and spectacular trails visiting this historic site.
Here's a brief history about Walnut Canyon National Monument
Walnut Canyon National Monument in northern Arizona holds great historical and archaeological significance. From approximately 600 to 1400 CE, the Sinagua people, part of the Ancestral Puebloans, inhabited the canyon. They built cliff dwellings within the canyon's alcoves, cultivating crops and creating a thriving agricultural society. However, by the 15th century, the canyon was abandoned, and the reasons remain uncertain. In 1915, the area was designated as a national monument to preserve the archaeological remains and cultural heritage of the Sinagua people. Today, visitors can explore the well-preserved cliff dwellings, hike the trails, and gain insights into the ancient civilizations that once thrived in the region.
Walnut Canyon National Monument is a testament to the resilience and ingenuity of the Sinagua people. It offers a glimpse into their lives and serves as a reminder of the rich Native American heritage in the Southwest. The monument stands as a place of reverence, allowing visitors to appreciate the historical and cultural significance of the canyon and the fascinating history it holds.
Exploring Walnut Canyon
Once you enter the park, most first time visitors should stop by the visitors center which has a commanding view of the Canyon, cliff dwellings and other scenic panoramas. The center has a variety of dioramas, displays and artifacts, history and other information panels along with a front staff of volunteers and rangers to help explain the history and Sinagua people and culture..
Tip – make sure you watch the excellent video about this national monument and the history of the Sinagua People that lived and farmed in this area.
Wildflower blooms at Walnut Canyon
Hike to the cliff dwellings of Walnut Canyon
In order to explore the cliff dwellings at Walnut Canyon, you have to walk down a set of stairs almost to the bottom of the canyon where the most of the dwellings are located mid way up the canyon walls. The walk down is scenic with beautiful cactus and other local flora with striking views around Walnut Canyon and surrounding area.
Tip – It is easy to walk down the stairs to the ruins, but a real work out getting back up to the visitors center, so do take water, sunscreen and other provisions for sun, wind or rain which happens regularly.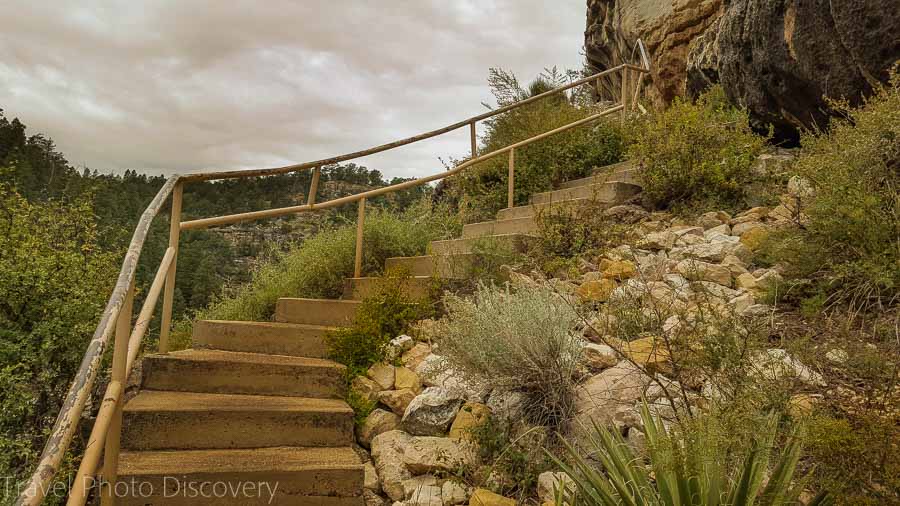 Visit the tourist office to learn about this historic canyon and ancient people
First stop to visiting the canyon is to go to the tourist office which is a valuable resource for visitors, offering information, maps, and assistance. Staffed with knowledgeable professionals, they can provide guidance on attractions, events, and services in the area. You can find maps, brochures, and helpful materials to plan your itinerary. The tourist office can also assist with bookings and offer local tips and recommendations. It's a great starting point for exploring the destination and ensuring a memorable trip.
For information about visiting Walnut Canyon National Monument, check out their website here for more details.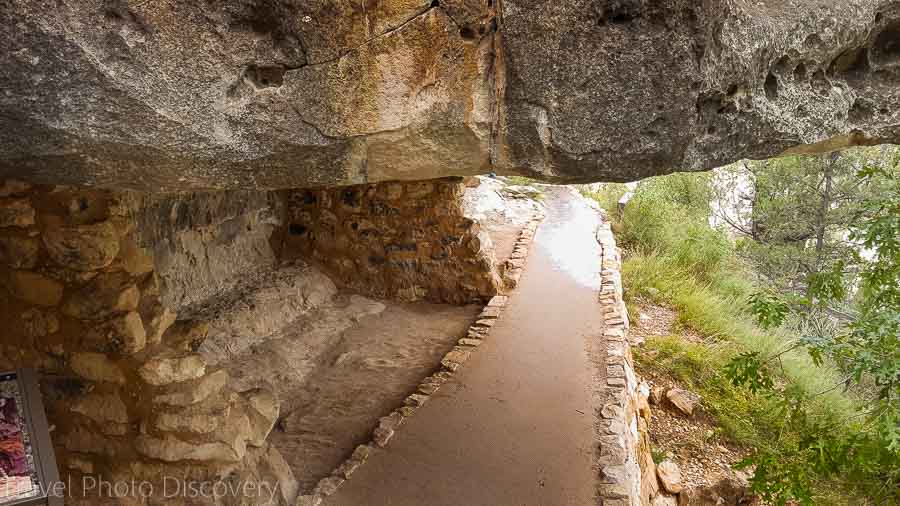 Weather and best time to visit Walnut Canyon
Walnut Canyon National Monument experiences a desert climate with hot summers and cool winters. The best time to visit Walnut Canyon depends on your preferences and the activities you plan to engage in. Here's a breakdown of the weather and recommended times to visit:
Spring (March to May): Spring brings mild temperatures, with average highs ranging from 60°F to 75°F (15°C to 24°C). It is a pleasant time to visit Walnut Canyon, with blooming wildflowers and comfortable weather for hiking and exploring the trails. However, be prepared for occasional rain showers during this season.
Summer (June to August): Summers at Walnut Canyon can be hot, with average temperatures ranging from 80°F to 90°F (27°C to 32°C). It is the busiest time of the year, attracting more visitors. If you plan to visit during summer, it's best to go early in the morning or late in the afternoon to avoid the heat. Carry sun protection, water, and plan shorter hikes or activities during the hotter parts of the day.
Autumn (September to November): Autumn offers mild to warm temperatures, ranging from 60°F to 75°F (15°C to 24°C). The weather is generally pleasant, making it a great time to visit Walnut Canyon. The foliage starts to change, creating a beautiful backdrop for exploring the trails. Autumn also brings fewer crowds compared to the summer months.
Winter (December to February): Winters at Walnut Canyon can be cold, with average temperatures ranging from 40°F to 50°F (4°C to 10°C). Snowfall is possible during this season, creating a picturesque landscape. While the monument is open, visitor facilities may have reduced hours or closures. Winter is a quieter time to visit, allowing for a more tranquil experience and opportunities for scenic photography.
Overall, the best time to visit Walnut Canyon National Monument is during the spring and autumn months when the weather is pleasant, and the crowds are thinner. These seasons offer ideal conditions for outdoor activities and exploration. However, it's important to check the weather forecast and plan accordingly, as temperatures can vary.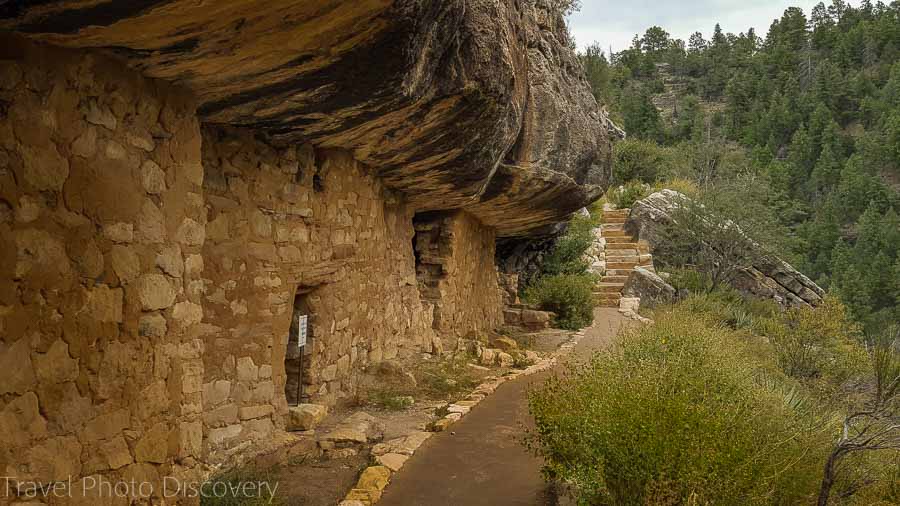 The pathways are paved and skirt through many of the ruins and you can also enter through many of the intact dwellings. There are information displays located throughout the site giving some nice details and stories about the Sinagua people and how they survived the harsh summer and winter climate at Walnut Canyon.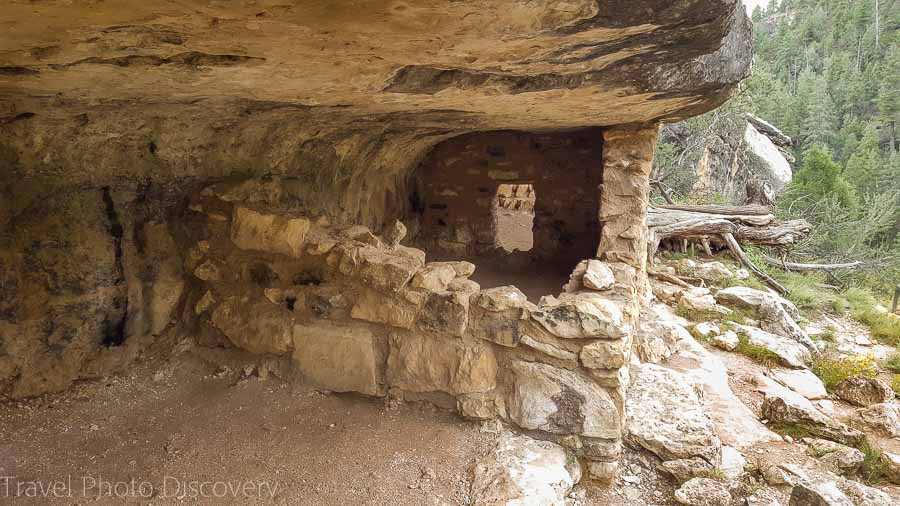 Walnut Canyon nature studies and landscapes details
I love to stop and capture detailed studies with my camera to show the minute details and natural environment while I'm passing through. It really is exciting to explore this canyon and discover these gems along the trails when I'm visiting the site. Below are some of the unique finds and focused studies of hiking through the canyon ruins that caught my eye while visiting Walnut Canyon.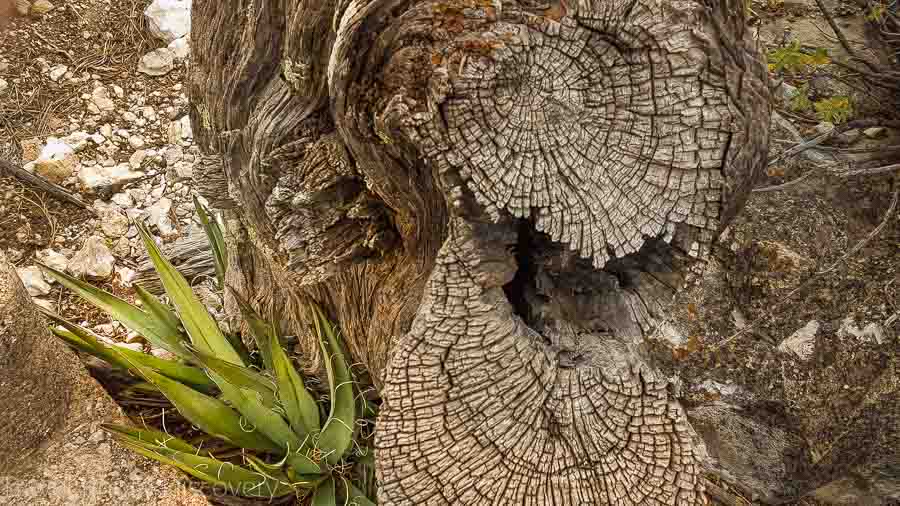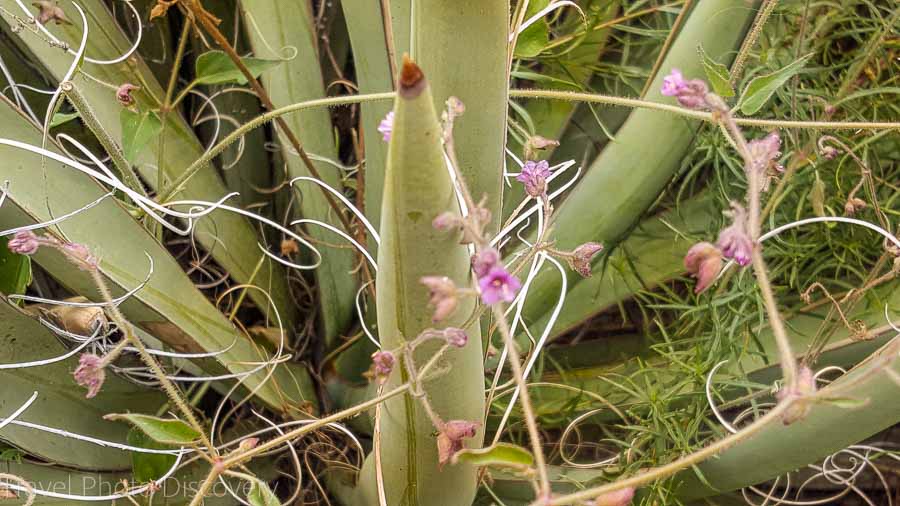 How to get to Walnut Canyon National Monument
To get to Walnut Canyon National Monument, located in northern Arizona, there are several options available:
By Car: The most convenient way to reach Walnut Canyon is by car. From Flagstaff, take Interstate 40 east and exit at Walnut Canyon Road (Exit 204). Follow the signs to the monument, and you'll arrive at the visitor center. The drive from Flagstaff takes approximately 10-15 minutes.
By Public Transportation: If you prefer public transportation, you can take advantage of the Mountain Line Bus System in Flagstaff. Catch Route 4 towards Coconino Community College, and get off at the Walnut Canyon National Monument stop. Keep in mind that bus schedules may vary, so it's advisable to check the current routes and timings in advance.
Guided Tours: Joining a guided tour is another option to visit Walnut Canyon. Various tour companies and organizations offer guided trips to the monument, providing transportation from Flagstaff or other nearby cities. These tours often include informative commentary and a more structured experience.
Once you arrive at the Walnut Canyon National Monument, you can park your car at the designated parking area and proceed to the visitor center. The visitor center offers exhibits, information, and guided tours to enhance your experience at the monument.

More tips to visiting Walnut Canyon National Monument
When planning your visit to Walnut Canyon National Monument, here are some additional tips to make the most of your experience:
Allow Sufficient Time: Allocate enough time to fully explore the monument. Consider spending a few hours or even a full day to appreciate the hiking trails, view the cliff dwellings up close, and immerse yourself in the rich history and natural beauty of the canyon.
Wear Comfortable Clothing and Footwear: Dress appropriately for the weather and wear comfortable clothing and sturdy walking shoes or hiking boots. The trails can be uneven and rocky, so having suitable footwear will ensure a more enjoyable and safe experience.
Stay Hydrated and Pack Snacks: Bring an ample supply of water to stay hydrated during your visit, especially during the warmer months. It's also a good idea to pack some snacks or a light lunch, as there are picnic areas available within the monument where you can take a break and enjoy a meal amidst the beautiful surroundings.
Follow Trail Etiquette: Respect the designated trails and follow any posted signs or guidelines. Stay on the marked paths to protect the delicate ecosystem and archaeological sites. Avoid touching or climbing on the cliff dwellings, as they are fragile and of significant historical importance.
Capture the Moment: Don't forget your camera or smartphone to capture the breathtaking views and unique features of Walnut Canyon. From the panoramic vistas to the intricate details of the cliff dwellings, there will be plenty of photo opportunities to document your visit and preserve the memories.
Engage with Interpretive Exhibits: Take the time to visit the visitor center and explore the interpretive exhibits, which provide insights into the history, culture, and significance of Walnut Canyon and the Sinagua people. This will enhance your understanding and appreciation of the site.
Check for Guided Tours and Ranger Programs: Walnut Canyon offers guided tours and ranger-led programs, which can provide deeper insights into the monument's features and history. Check the schedule in advance and consider joining these informative sessions to gain a more in-depth understanding of the site.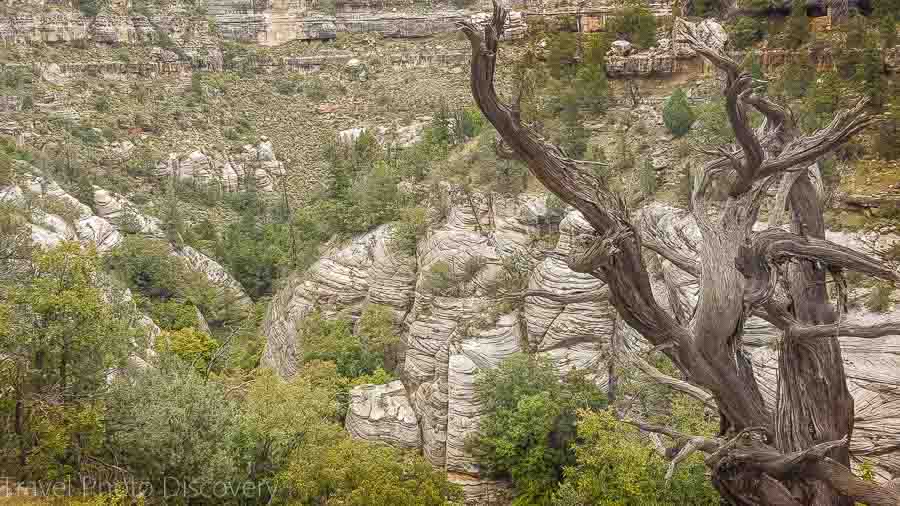 Other places to visit around the Flagstaff region
In addition to Walnut Canyon National Monument, there are several other local attractions worth exploring in the vicinity. Here are some notable ones:
Meteor Crater: Located east of Flagstaff, Meteor Crater is the result of a meteorite impact that occurred around 50,000 years ago. It is one of the best-preserved impact sites on Earth and offers a unique opportunity to witness the power of a cosmic collision.
Sunset Crater Volcano National Monument: Situated north of Flagstaff, Sunset Crater is a volcanic cone that formed during an eruption nearly a thousand years ago. The monument showcases the dramatic landscape shaped by volcanic activity, featuring lava flows, cinder cones, and vibrant plant life.
Wupatki National Monument: Just north of Flagstaff, Wupatki National Monument preserves ancient Puebloan ruins and cultural sites. Explore the remarkably preserved multi-story dwellings, such as Wupatki Pueblo, and learn about the fascinating history of the ancestral pueblo people who once inhabited the area.
Flagstaff: The nearby city of Flagstaff offers its own array of attractions, including historic downtown with its charming shops and restaurants, the Lowell Observatory where Pluto was discovered, the Museum of Northern Arizona with exhibits on Native American cultures, and the scenic San Francisco Peaks for outdoor activities like hiking and skiing.
Sedona: Located to the south of Walnut Canyon, Sedona is renowned for its stunning red rock formations and spiritual energy. The area offers numerous hiking trails, scenic drives, art galleries, and spiritual retreats, making it a popular destination for nature lovers and those seeking relaxation and rejuvenation.
Check out these other Arizona posts below
Road trip from Sedona to Jerome
Getaway weekend to Phoenix Arizona
Things to do around Flagstaff, Arizona
Road trip to Waputki National Monument
Best places to photograph Sedona
Visiting Sedona landscapes and photography
Exploring the Montezuma cliff dwellings
Where to stay in around Flagstaff area
Flagstaff is a great base to discover this rich area of historic treasures and wonderful national parks and monuments.  Hotels tend to be clustered towards the outskirts of the downtown area or along the Highway 89 Corridor. You can check out the latest prices and reviews on Trip Advisor here for more details. Or check out the express deals and name price through Priceline here.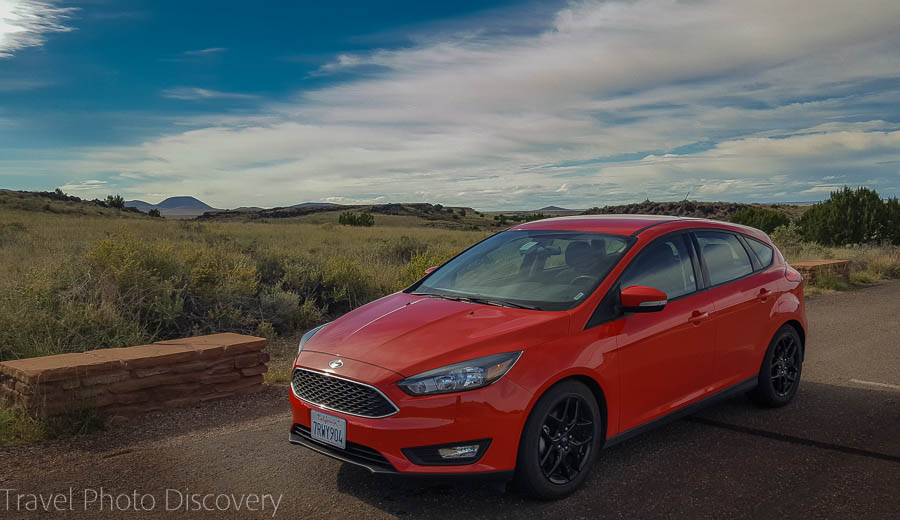 Rental car for your road trip to Walnut Canyon & Flagstaff attractions
There are plenty or rental car companies to choose from Phoenix area if you are planning on taking a drive up from the south, but there are also a variety of car rental companies if you plan on flying into Flagstaff to stay and do some road trips in the area. You can check out the latest prices to these car rental sites below for the most competitive prices on your rental car.
Priceline car rentals – click here for latest prices.
Travelocity car rentals – click here for latest prices.
If you enjoyed this, please pin it!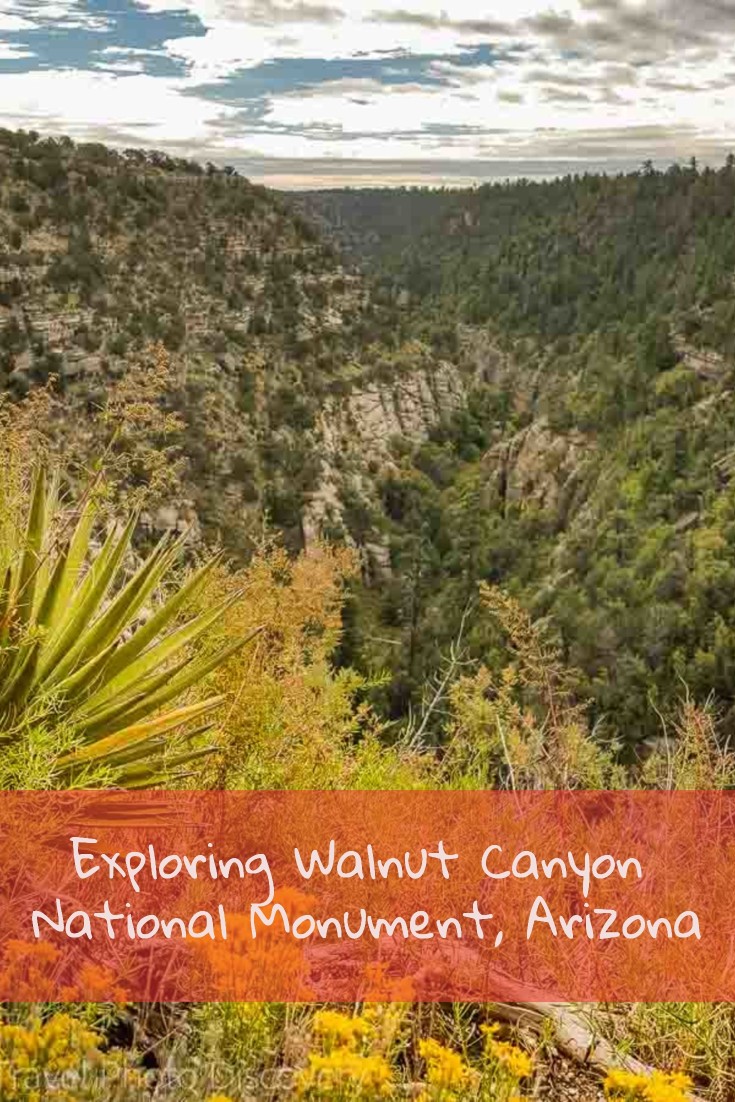 Conclusion on a road trip Walnut Canyon National Monument
Taking a road trip to Walnut Canyon National Monument offers a captivating experience. With its rich history, ancient cliff dwellings, and stunning beauty, it promises unforgettable memories. Explore the well-maintained trails, engage with the knowledgeable staff, and immerse yourself in the stories of the Sinagua people. Walnut Canyon National Monument is a must-visit destination for history enthusiasts and nature lovers alike, offering a remarkable journey through Arizona's desert region.
Thanks for visiting today and checking out this post on Road trip Walnut Canyon National Monument,  hope you are inspired to plan a vacation to central Arizona and enjoy some of these wonderful attractions in the region. If you enjoyed the images and post, could you please share it with any of the social media buttons located around the post.
If you like what you see, come and check out my other social media channels for more updates, including Instagram, Pinterest and Twitter
Disclosure –  Some links in this article on this Road trip Walnut Canyon National Monument are affiliates which provide a small commission to support this site at no extra cost to you. Thank you for reading, and happy travels