Discover Miami on a Budget: Free or Cheap Things to Do and See
Miami is definitely one of those fun and must-see kind of places that is fun, lively and always actively. But,it definitely takes a big dent out of the pocketbook if you want to hang out in all those trendy spots and see and be seen locations around the city.
However, there are plenty of free or inexpensive activities that allow visitors to experience the magic of Miami without breaking the bank. From exploring beautiful parks and art districts to enjoying free concerts and cultural festivals, Miami offers a wealth of affordable options for every traveler. In this introduction, we will uncover a treasure trove of free or cheap things to do in Miami, enabling you to make the most of your visit while keeping your budget in check. So, let's dive into the dynamic and budget-friendly side of Miami and embark on an unforgettable adventure without stretching your wallet thin.
What if I told you that you can still have a great time visiting Miami on the cheap and with lots of free things to do and see? Visiting Miami in my experience is expensive but we have some free things and fantastic attractions and activities that you can do free or cheap below.
Well then, you need to check out these suggestions on this easy guide with free and cheap things to do in Miami below and hopefully you can plan your vacation now for some sun and fun.
Is there anything that's free or cheap to do in Miami?
Yes, lots – you can check out cool neighborhoods, fun beaches, landmarks and historic districts and really interesting parts of the city if you just take the effort to get to these places and do your own touring and research of what to see and do in these areas.
Miami has so many wonderful outdoor places to visit and fun areas to explore, it definitely has  many things to do in Florida all in one large and diverse city.
If you're on a tight budget here, you'll still have plenty of options with things to do and see around this vibrant city and most in the cheap including fantastic foodie venues.
Weather and best time to visit Miami, Florida
Miami experiences a tropical monsoon climate, characterized by hot and humid summers and warm winters. The best time to visit Miami is during the winter months, from December to February, when the weather is pleasantly warm with average temperatures ranging from 20°C to 25°C (68°F to 77°F). This period offers a respite from the intense heat and humidity of summer and is ideal for enjoying outdoor activities, exploring the city's vibrant neighborhoods, and lounging on the beautiful beaches.
It's important to note that winter is also the peak tourist season in Miami, so expect larger crowds and higher accommodation prices. Spring (March to May) and fall (September to November) are also good times to visit, with milder temperatures and fewer tourists. However, Miami's year-round tropical climate means that outdoor activities and beach visits are enjoyable throughout the year, so you can plan your trip based on your preferences and the activities you wish to engage in.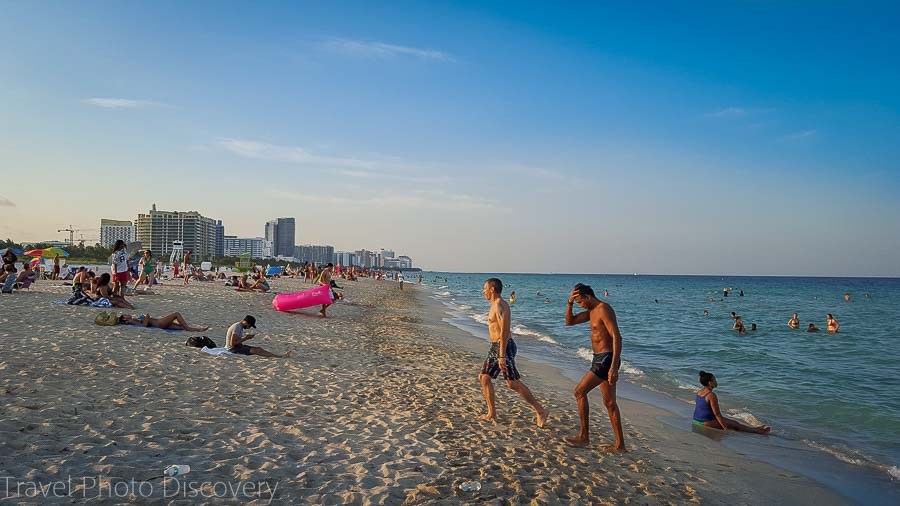 Free or cheap things to do in Miami – Fun, unique and cool things to do here 
Check out those Miami beaches
With so many amazing beaches to explore and hang out in Greater Miami, you can find just the perfect spot that suits your interest and effort to get to. Of course the popular Miami beach area is at South Beach with the popular promenade area with biking/pedestrian lanes and the pastel colored deco buildings.
The expansive South Beach area is packed with cabana areas, sports/recreation rental venues and plenty of open spaces for you to pitch a towel. The areas north and south are also more popular with locals and less crowded than the touristy spots of South Beach.
Check out the top 16 beaches to enjoy some beach time all around Miami here for more information of fun beaches to explore in the area.
For beaches South Beach is the place to hang out and enjoy the beach scene in Miami below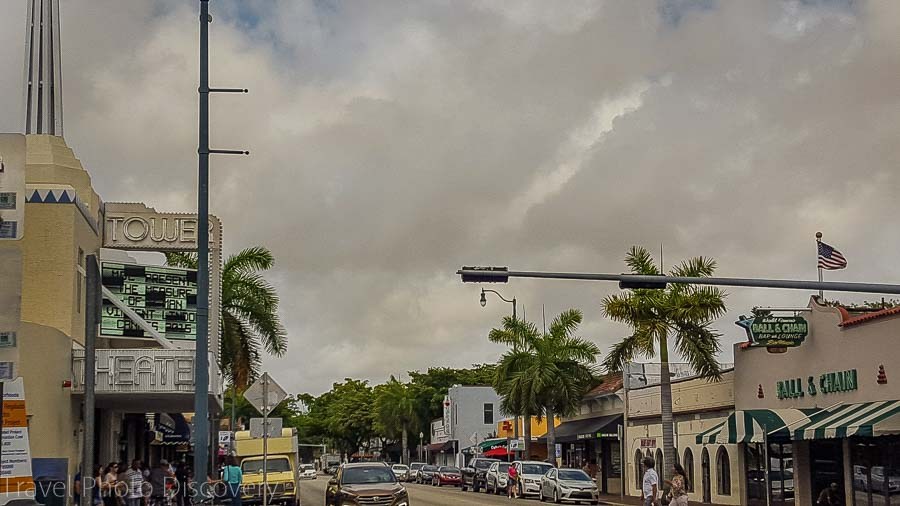 Explore the cool neighborhoods of Miami
There's a lot of really cool and fun neighborhoods in Miami to explore and absorb the local places to hang out and shop. Here are some of Miami's favorite neighborhoods that you should check out to get a flavor of each of these unique districts.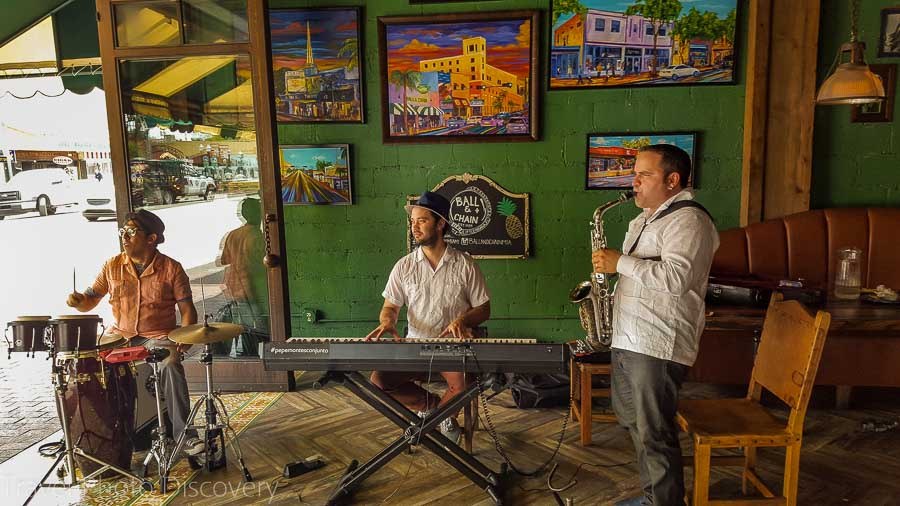 Little Havana
One of the most popular must visit neighborhoods to visit in Miami is Little Havana with all the iconic Cuban venues, eateries, bars and clubs that make this a fun place to explore. Of course the cool part of visiting is to check out the local domino park to play a fun game, see cigars made and sold in Miami, try some of the local food and quick fast food venues or try some of the delicious Cuban coffee to go.
** Check out my post here on visiting Little Havana here and tasting some of the fantastic Cuban foodie spots to try out in the neighborhood.
It's fun to explore the little Havana area and try some of the delicious food venues here and festivals in town.
Check out the top five things to hang out in Little Havana below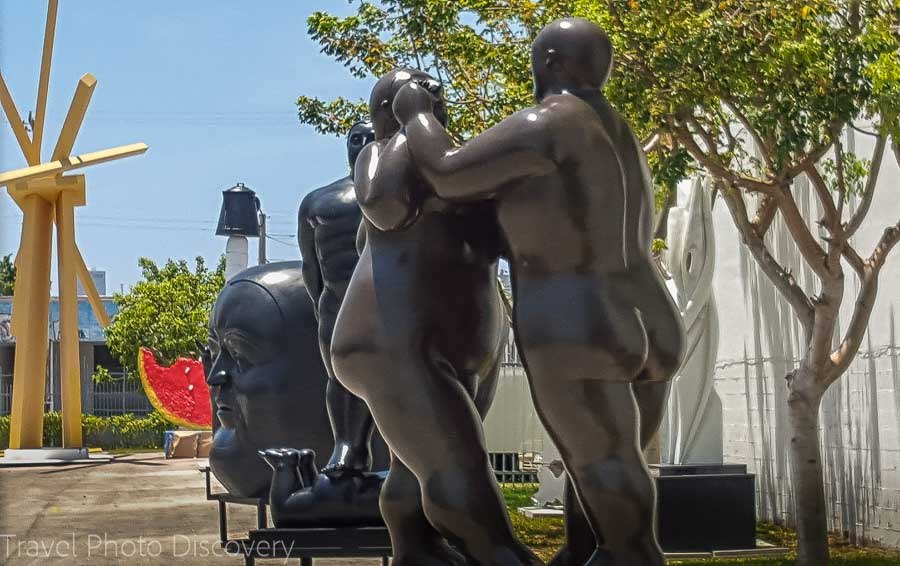 Design District
If you're a fan of hip art, trendy furniture and design studios, then head out to the design district to check out what's hot, cool and fun in the Design District. Filled with cool architecture, museums and fantastic food halls, restaurants and cafes, you'll a lot of fun places to explore in this trendy area of Miami. The Design District has become the must visit trendy spot for shopping and cutting edge public spaces, galleries, designer malls and other cool venues to hang out in this neighborhood.
Check out some cool spots and must visit places in the Design district here for more inspiration.
The design district is uber trendy and fun to explore with shopping and dining venues that is fun to explore
Check out the Design district highlights below for inspiration.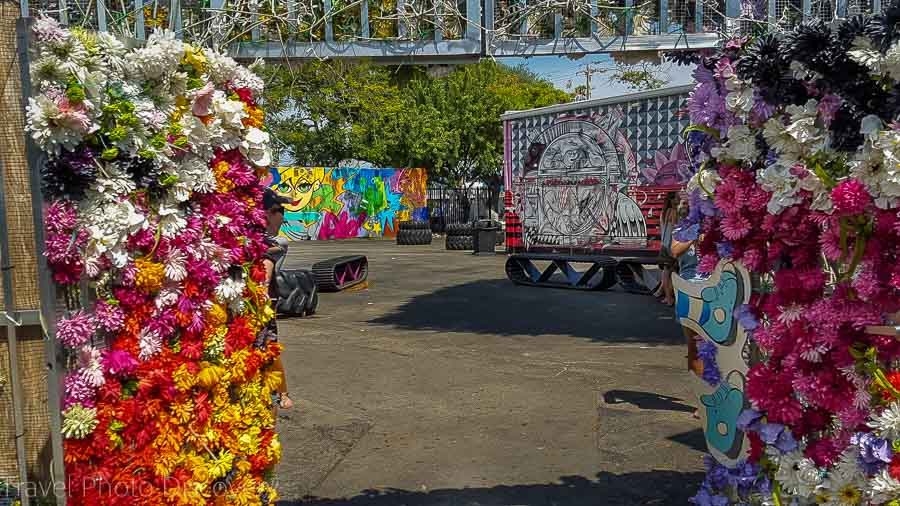 The Wynwood District
You can take a fantastic walk around the colorful Wynwood District of Miami with cool and avant art on the walls and various venues around this area. On the Second Saturdays of each month the area comes alive and stays up late with bands, DJs, drinks/bars open to the late hours along with the popular art/galleries open for the public to visit.
** Check out our post to visiting the Wynwood District here for more information, images and places to hang out in this district.
The Wynwood district with street art, cool galleries and food venues is the IT place with many instagrammable areas to explore
Check out the highlights to visiting the artsy and cool Wynwood district below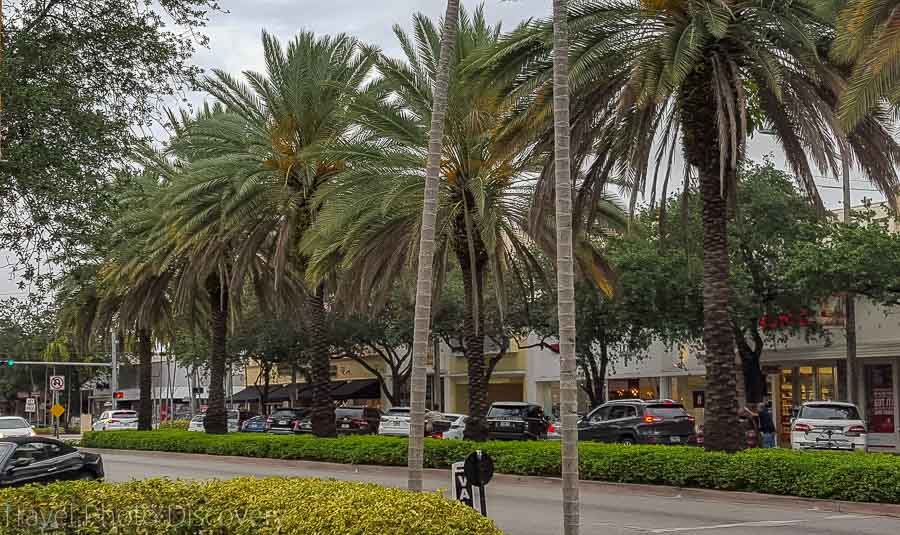 Explore Coral Gables
In the southern district of Miami is the chichi neighborhood called Coral Gables with a beautiful downtown area with lovely shopping, dining and window shopping venues. Even the trolley busses going around the neighborhood is free to hop on and off in Coral Gables. While you're visiting, check out the stunning Vizcaya gardens and museum or the Fairchild Botanical gardens which are both worth visiting when you are in the district.
Find out the cool walking areas and hang out spots in Coral Gables below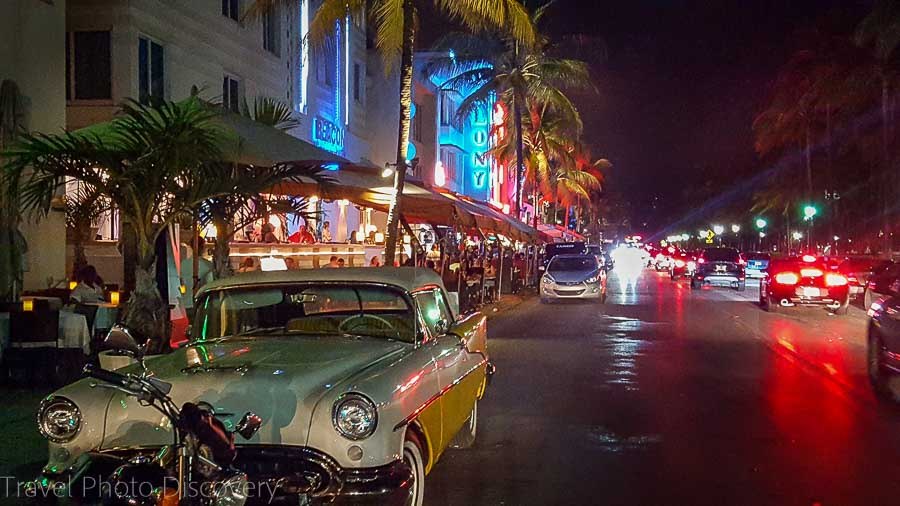 South Beach area
The popular South Beach area is the must visit Miami destination not only for the busy and fun beaches but also cool venues like Ocean Drive, the Art Deco buildings of South Beach, Botanical garden and even the Miami Holocaust Memorial. All these fantastic venues are easy to get to and you can spend an entire day just exploring all the different and colorful attractions in the area. Check out my post here on visiting South Beach and the foodie scene here to some amazing venues all over the neighborhood.
South Beach fun walking around the district, finding some cool bars or restaurants, stroll the beach waterfront areas or hanging out at the beach and enjoy the day and into the sunset time frame.
Check out the South Beach scenes below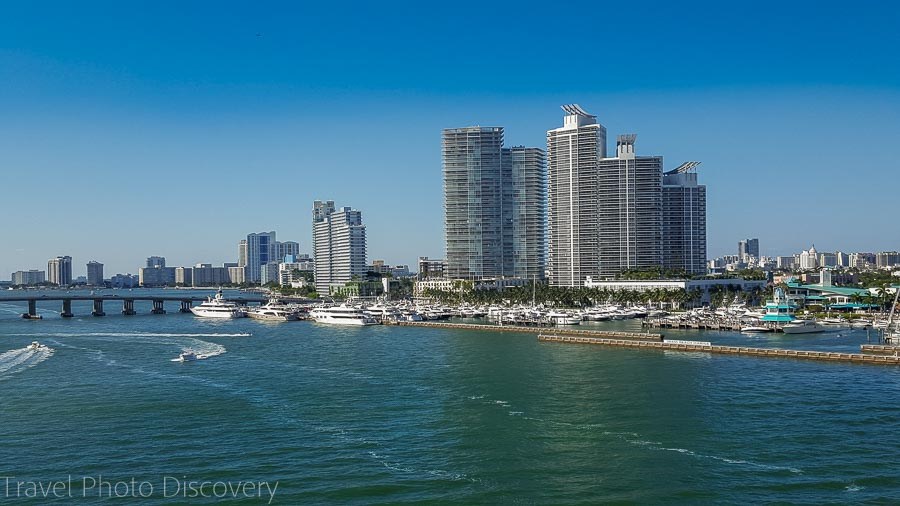 Greater downtown Miami
You can get around downtown Miami with the Metro Mover which goes through the major downtown area past the Bayside Marketplace to the main venues, hotels and downtown skyline. A fun thing to do is to find a cool rooftop bar for amazing views and even sunset above Miami. If you're looking for affordable places to stay, you can stay in downtown Miami and find some fantastic hotel prices compared to other areas of greater Miami.
What's to do in Miami downtown or Brickell Avenue – check it out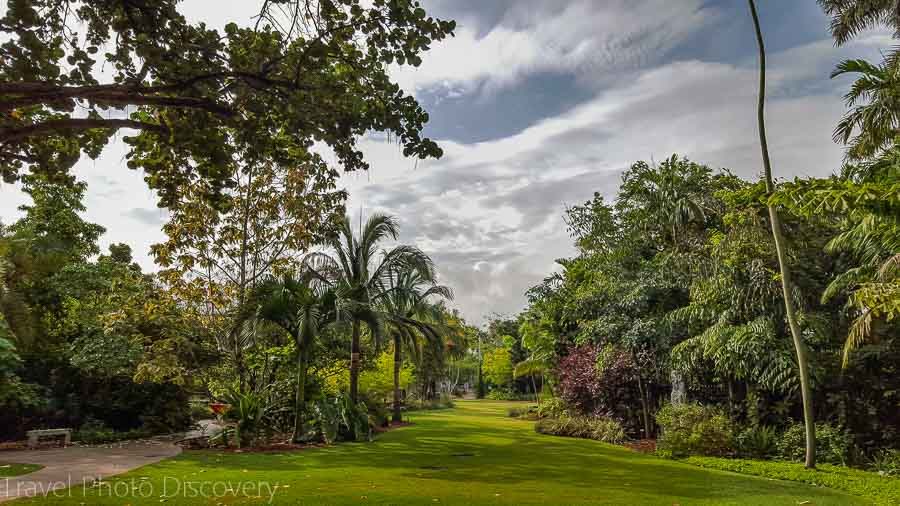 Fun and free attractions around Miami Metro area
There are so many free attractions, events and fun things to see and do around Miami. Check out these popular venues below and you can visit and enjoy some of the unique places worth visiting all around greater Miami. If you are also checking the for things to do in Southwest Florida, check out this post for more details and inspiration to visiting the areas outside Miami's Metro area. Of how about taking a fun road trips around Miami area is also a great way to explore the areas just outside of Miami and discovering some new attractions and places to visit in the area.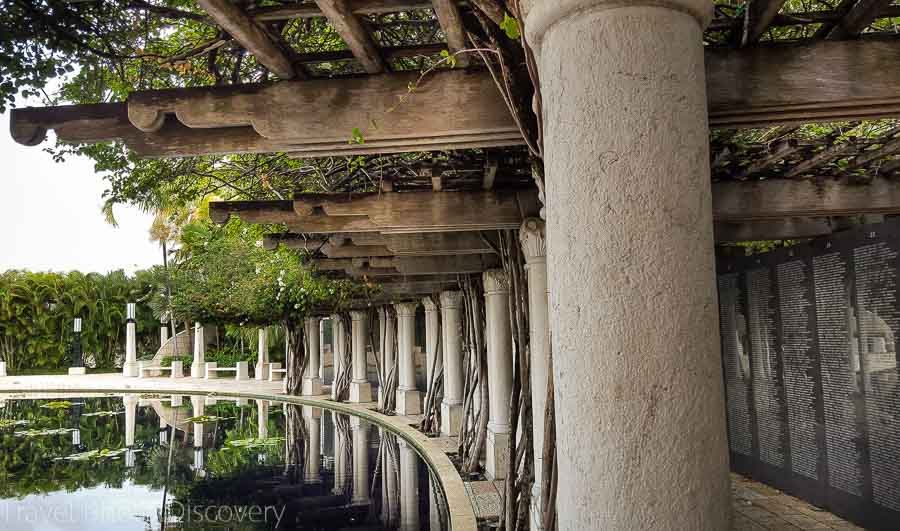 Miami Holocaust Memorial
The Holocaust Memorial located in South Beach is a beautiful attraction that is a must see not only for the stunning gardens, but also the memorial itself which is artistically inspired but also a deep tribute to those that have survived the Holocaust and visiting to experience this site personally to get a personal perspective on the sculptural display and how it can impact your visit and observation of this incredible site.
Check out our post to visiting the Miami Memorial Holocaust memorial here for more information and images to visiting.
Here's a tour highlight to visiting the Holocaust memorial in Miami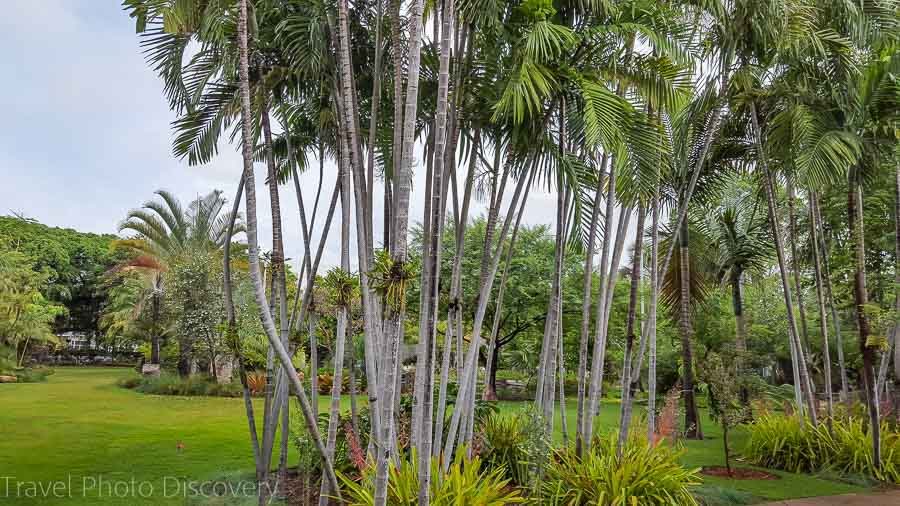 Miami Botanical Garden
Located next door to the Holocaust Memorial is the Miami Botanical Garden – a small but still impressive garden containing many local indigenous plants and some fantastic tropical plants that make a visual statement in this compact but colorful garden. The garden is also filled with art sculpture, a large pond and beautiful landscape vistas to explore and photograph.
** Check out my post on visiting the Miami Botanical garden here for more visuals and a detailed visit of the park.
Check out this fun tour exploring the Miami Botanical Garden below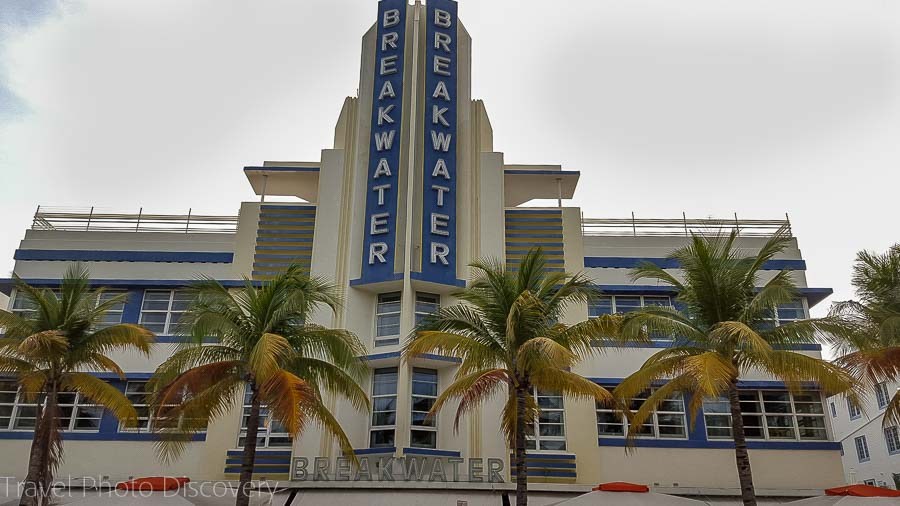 DIY Art Deco district tour at South Beach
You can do your own DIY tour of the historic Art Deco district in South Beach with key attractions in the area. You can download this map here for a comprehensive tour of the area. The Art Deco period is well-preserved here with all the fantastic pastel colored buildings converted into bars and restaurants, hotels and other popular attractions that are open for the public and visitors to explore.
If you're into Art Deco, check out Miami Beach with the over 800 buildings done in Art Deco style, you can do a cheap DIY self tour here to learn more about this fascinating and colorful district.
Here's a fun walking tour of Art Deco below
Check out all the fun activities and events around Miami area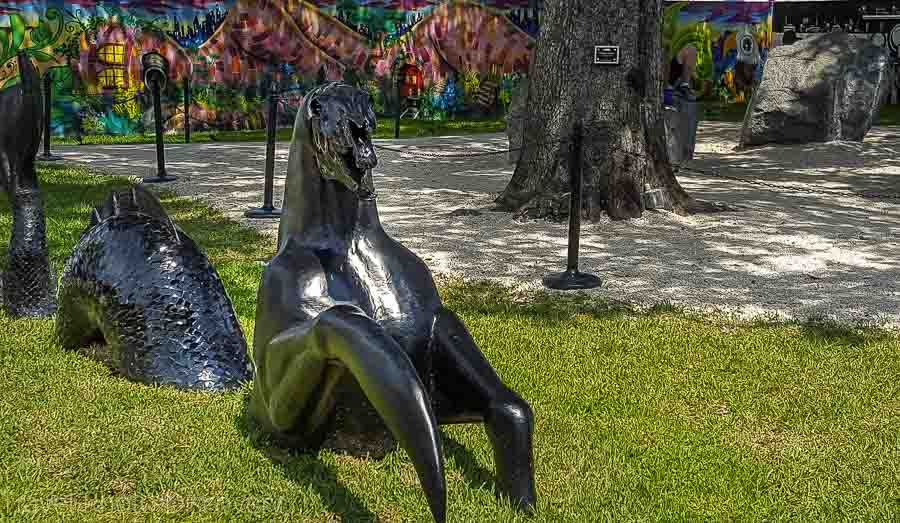 Reggae Sundays at Wynwood Yard
Filled with fun food trucks and live bands at the Wynwood Yard make this a fun and free public venue every Sunday from 2 to midnight. While you are enjoying Reggae Sundays, check out all the other cool venues to explore around the Wynwood district here for more inspiration and images.
First Fridays at Little Havana
The Little Havana district comes alive on the First Friday with the streets in the district coming alive with live music, domino games (a popular pastime), dancing, Cuban art shows and fantastic cafecitos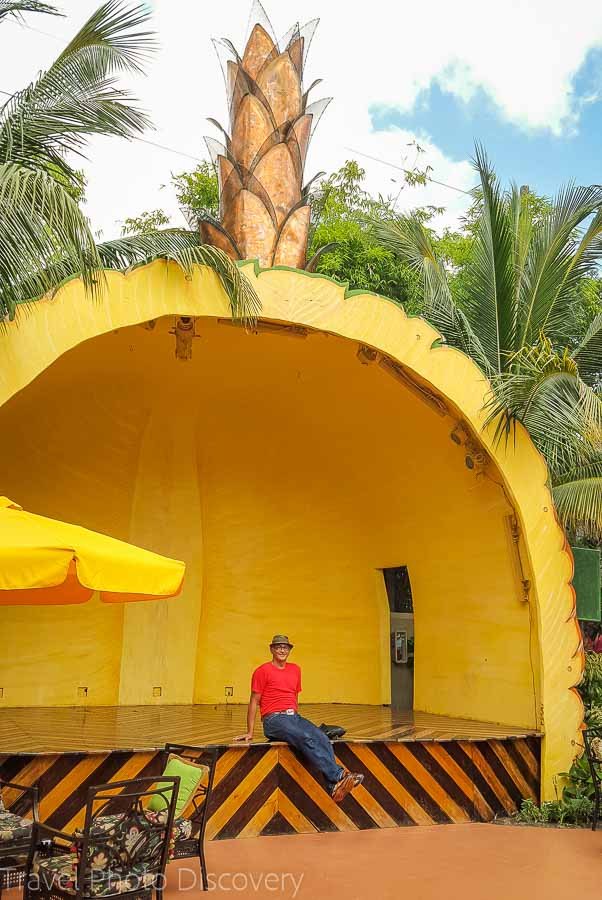 Pineapple bandstand events at the Ball and Chain Club
You can hang out in the back yard area with a giant pineapple bandstand at the Ball and Chain in Little Havana – the club sponsors events every night of the month for you to enjoy some of the local vibes and Latin beats in this fun and historic neighborhood dance/bar venue. You can check out all the fun events and music on their calendar here for more details.
Free Activities or Events in Miami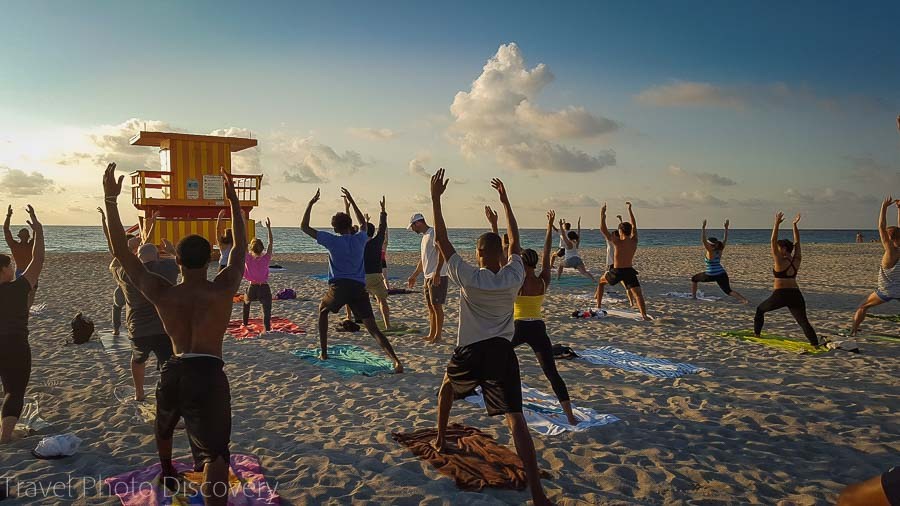 Free Morning Yoga on South Beach
For those early risers there are quite a few free yoga venues you can do all around the city. But the most popular and unique experience is to go to South Beach for the early morning Yoga at 3rd street and the closest lifeguard station there. Come early to get the best spots to be able to hear the instructor clearly.
Live Music at Bayside Marketplace
Gorgeous harbor vistas and live entertainment at the Bayside Marketplace can't be beat. Check out the Marina stage fronting Biscayne Bay for daily live concerts from Latin beats, funk, pop, funk and other cool free shows and live performances.
Check out the Bayside calendar and event site here for more information and details.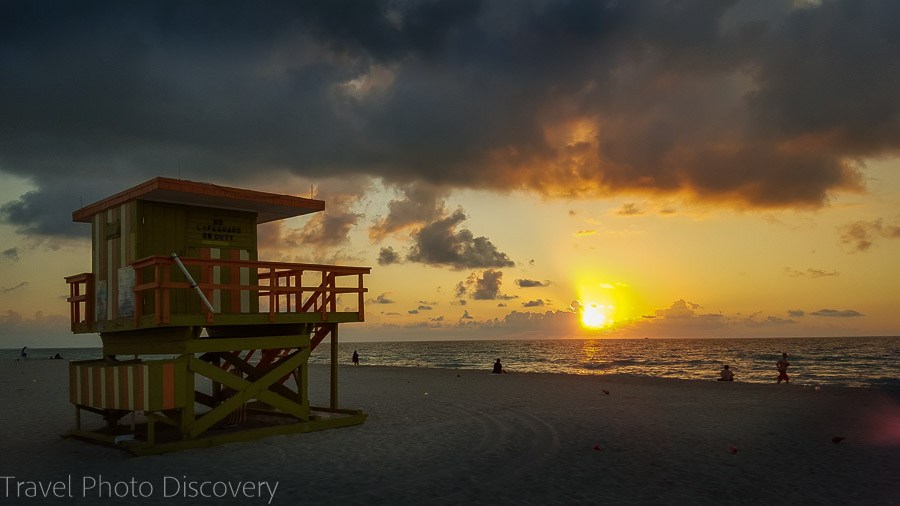 Enjoying Sunrise or  Sunset in Miami
Ending or starting the day on the beach in Miami is a wonderful experience to connect with nature and have less crowds also on the beach. The best time to witness a spectacular display is at sunrise when the sun comes up over the horizon on the beach. Sunset time allows for gorgeous golden light hour when sunset comes down on the opposite side of the beach area and a great spot to visit to witness sunset would be on a rooftop bar anywhere in the city or in the South Point area of South Beach.  Check out this post for the best rooftop bars of Miami here for more details and cool places to hang out all day to night.
Free Museums days in Miami
You can visit these Miami museums for free on different days of the month. Check out this website here for an updated list of free times to visit these popular cultural venues and enjoy some culture and art for free!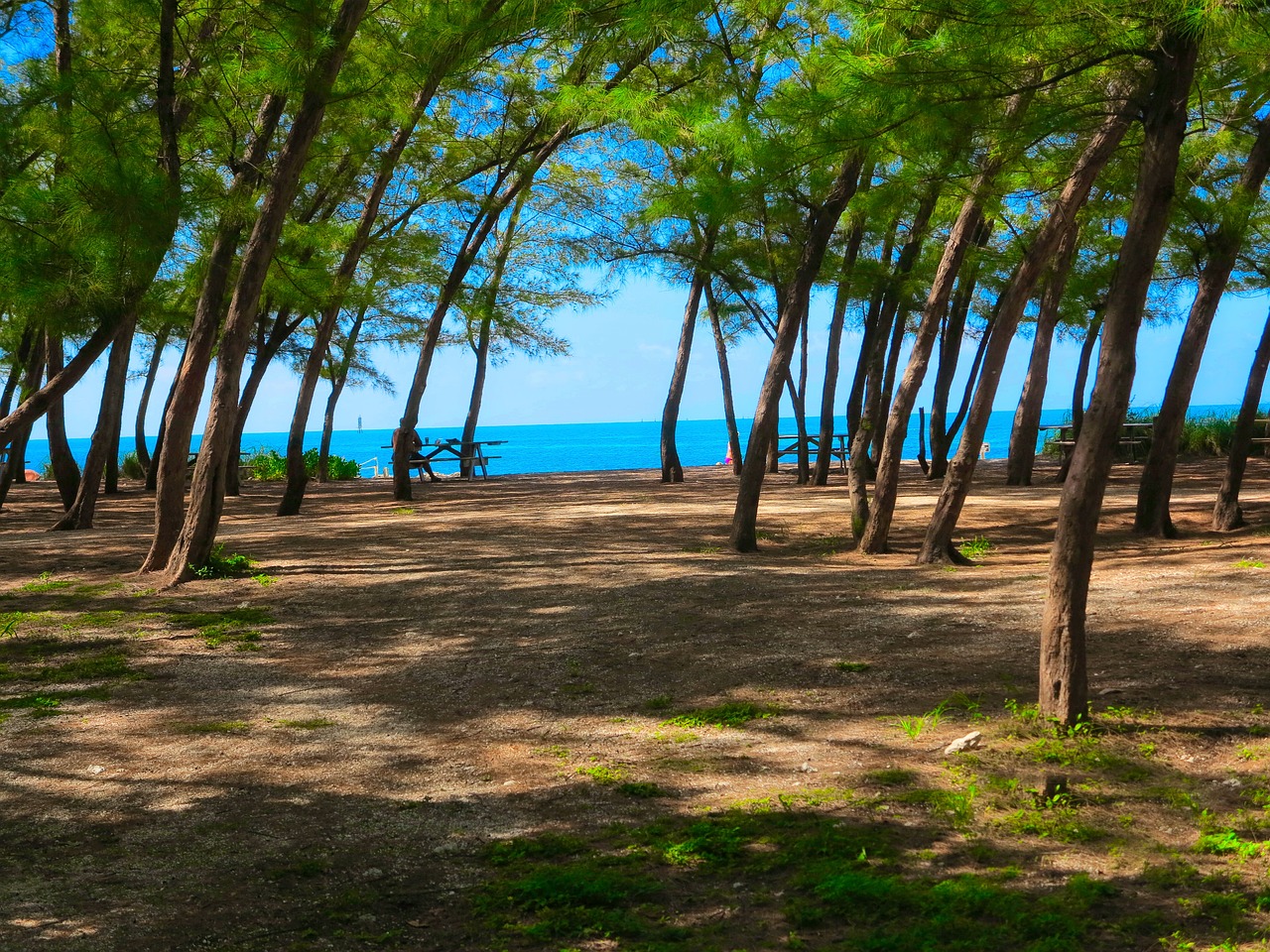 Secret or hidden Miami
Check out an eco reserve at Crandon Park in Key Biscayne
One of the best preserved wetlands in Miami with fantastic nature trails and coastline and marshes, the Bear Cut Nature preserve is a different take on the nature and fantastic preserve in Miami. There are over 3.5 miles of trails and bike paths that takes you throughout this wonderful park where you can learn about the ecology of South Miami.
The Old Cutler Trail
You can explore over 11 miles of paved trails along Matheson Hammock park skirting Biscayne Bay, the Fairchild gardens, Pinecrest gardens Vizcaya. This trail also connects with the Commodore and Biscayne trail on both ends if you want to take a longer day to explore nature in South Miami.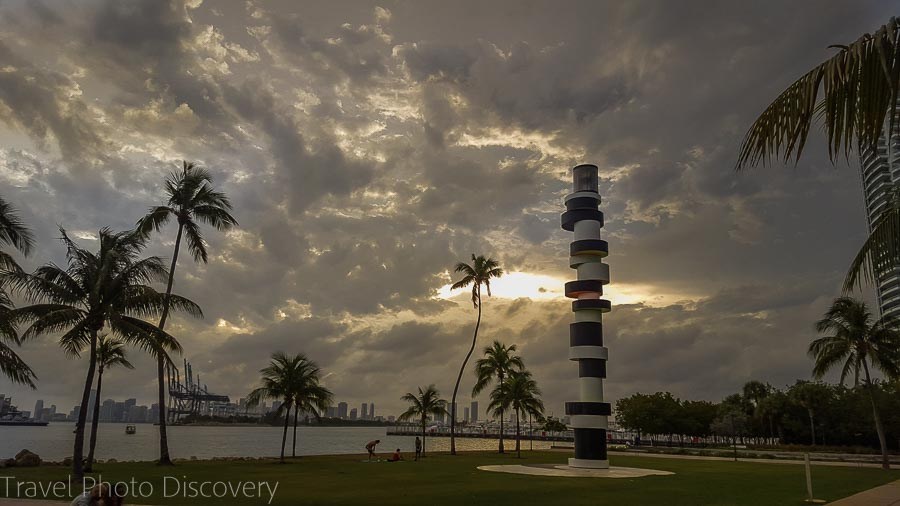 South Point Park
South Point in South Beach is hardly a popular tourist area to visit and quiet compared to the rest of South Beach. But you'll get fantastic water views of the harbor, downtown skyline and at sunset fantastic views to Greater Miami for those photography buffs that want to capture Miami sunsets from this area.
How to Get Around Miami
Getting around Miami is relatively easy, thanks to its well-connected transportation options:
Metrorail: Miami's Metrorail is a convenient and affordable option for exploring the city. The elevated train system covers downtown Miami, the airport, and various neighborhoods. It's a great way to travel quickly and efficiently, especially during peak hours.
Metromover: The Metromover is a free automated people mover system that operates in downtown Miami. It provides easy access to popular areas, including Brickell, Bayside Marketplace, and the American Airlines Arena. The Metromover offers a convenient way to explore downtown without worrying about parking or traffic.
Metrobus: Miami's Metrobus network covers a wide area, making it an extensive public transportation option. Buses serve various neighborhoods, including Miami Beach, Coral Gables, and Coconut Grove. Fares are affordable, and buses typically run frequently, but travel times may vary depending on traffic.
Trolley Services: Miami offers free trolley services in select neighborhoods, including Miami Beach, Downtown Miami, and Coral Gables. These trolleys provide a convenient way to navigate within the specific areas they serve and are especially popular among tourists.
Rideshare Services: Services like Uber and Lyft are widely available in Miami. They offer convenient transportation options, allowing you to request a ride from your smartphone and be picked up by a nearby driver. Rideshare services are particularly useful for reaching specific destinations or traveling with larger groups.
Car Rental: Renting a car in Miami gives you the flexibility to explore the city and its surrounding areas at your own pace. Several car rental agencies operate in Miami, and there are various parking options available, although be mindful of parking fees and restrictions.
Biking and Walking: Miami has made efforts to become more bike-friendly, with bike lanes and paths available in certain areas. Renting a bike or simply walking around can be enjoyable, especially in neighborhoods like Miami Beach and Wynwood.
Uber or Taxi when you want to get somewhere faster and more directly without wasting time and money
When planning your transportation in Miami, consider the distance you need to travel, the convenience of public transportation options, and the parking availability if you choose to rent a car. It's also important to check schedules and any updates or changes to services before your journey.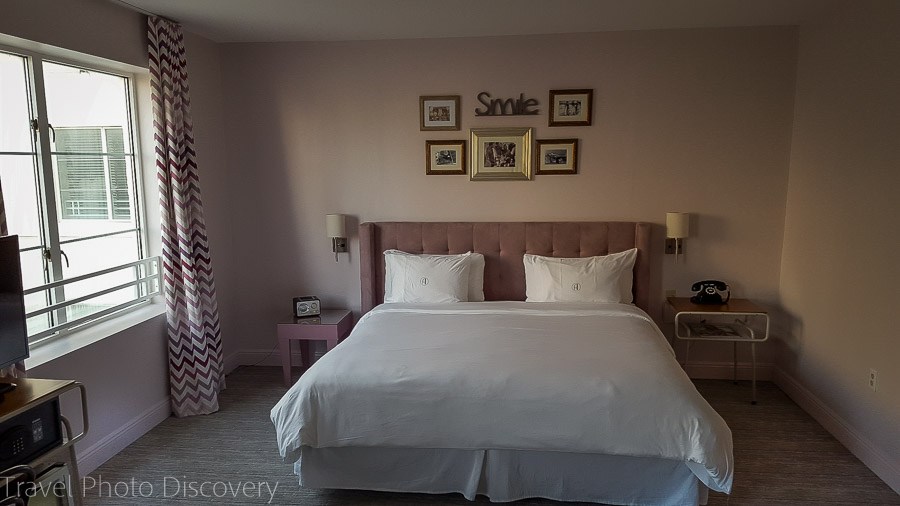 Where to stay in Miami
There are plenty of accommodations around Greater Miami and hitting all different types of price ranges. If you are looking for better deals and prices, you can find better rates outside of South Beach and closer to the airport and outlying areas of Miami. Check out the reviews and prices of affordable properties in the following areas below.
Affordable hotel accommodations closer to Miami airport
Affordable hotel accommodations in the Miami downtown area
Affordable properties located in the Little Havana neighborhood.
Check out these better priced deals below for affordable stays in Miami here for reviews, current prices and best deals.
Please pin this for later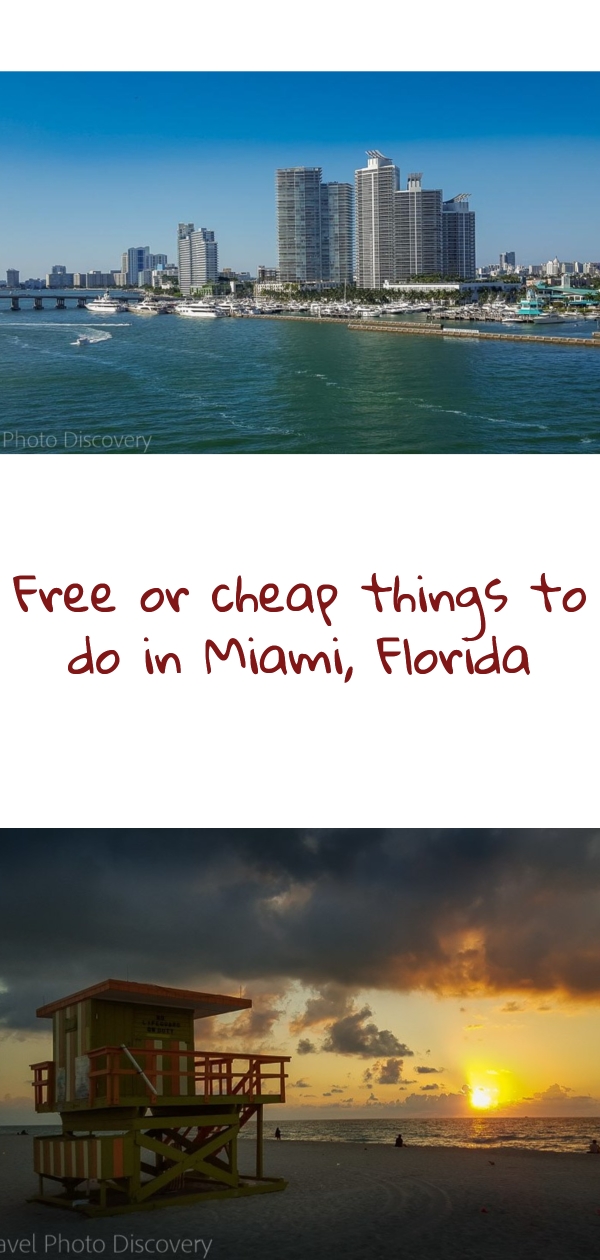 Check out these other posts on visiting Miami
Visiting the Wynwood district of Miami
Touring Vizcaya Museum and gardens
Holocaust Memorial of Miami Beach
Check out these locations for free and cheap things to visit
Free things to do in Sao Paulo
Would you do any of these free or cheap things in Miami?
Been to any of these fun free places in Miami or do any of these sound intriguing enough for you to do?
Please share in the comments below.
Conclusion to Free or cheap things to do in Miami
Miami proves that you don't need to break the bank to enjoy all that this vibrant city has to offer. With a plethora of free or inexpensive activities and attractions, Miami provides budget-conscious travelers with an array of options. From basking in the sun on the beautiful beaches to exploring the colorful neighborhoods, indulging in delicious street food, and immersing yourself in the city's cultural scene, there are endless ways to enjoy Miami without straining your wallet. Whether you're strolling along the iconic Ocean Drive, visiting the renowned art galleries of Wynwood, or taking advantage of free concerts and festivals, you can experience the essence of Miami's energy and charm on a budget. So, pack your sunscreen, embrace the vibrant atmosphere, and make the most of your time in Miami without compromising your budget.
Thanks for visiting today and checking out this post on Free or cheap things to do in Miami if you enjoyed the images and post, could you please share it with any of the social media buttons located around the post.
If you like what you see, come and check out my other social media channels for more updates, including Instagram, Pinterest and Twitter
Disclosure – There are affiliates links on this posts which provide a small commission to support this site at no extra cost to you. Thank you for reading, and happy travels.