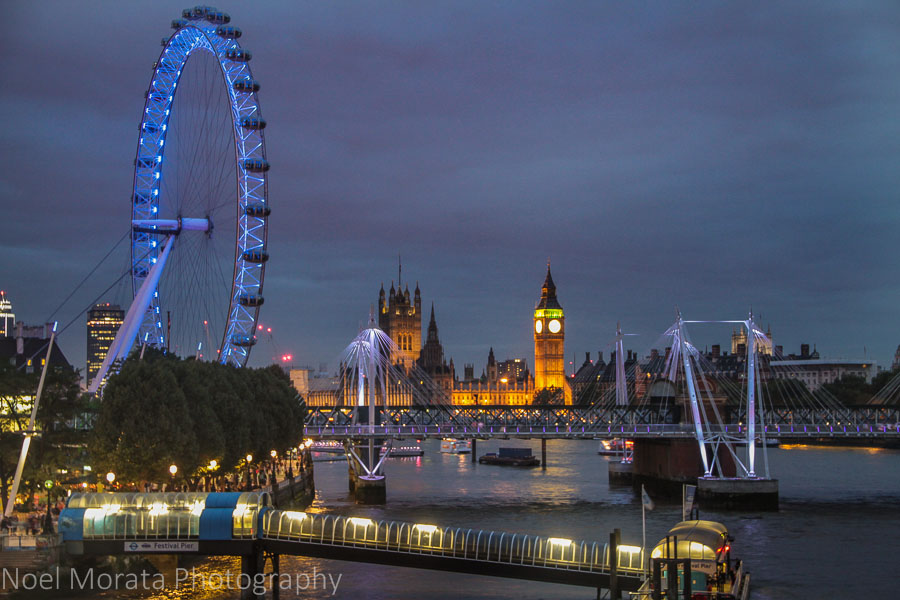 61 Free or cheap things to do in London
There are so many fascinating and fun things to do and see in London, but the only problem is that it always costs a pretty shilling to check out all these wonderful and historic attractions. London is definitely one of those cities to experience with many unique and one-of-a-kind places to visit, but most do charge exorbitant fees to enter. What if  I told you that you can still have a great time visiting London on the cheap and with lots of free things to do and see all around the city without spending a ton of money?  Well then, check out these suggestions on free things to do in London below and hopefully you can plan your vacation now and not worry about all the money you're going to spend on this trip.
Here's what's free or cheap to do in London
 
Check out these free London museums
Many of London's Museums are absolutely free and a great way to spend some time enjoying these spectacular and some intimate and more  focused collections. Check out all these free museums that you can visit in London below, the good thing is that there's so much to choose from and they are all free.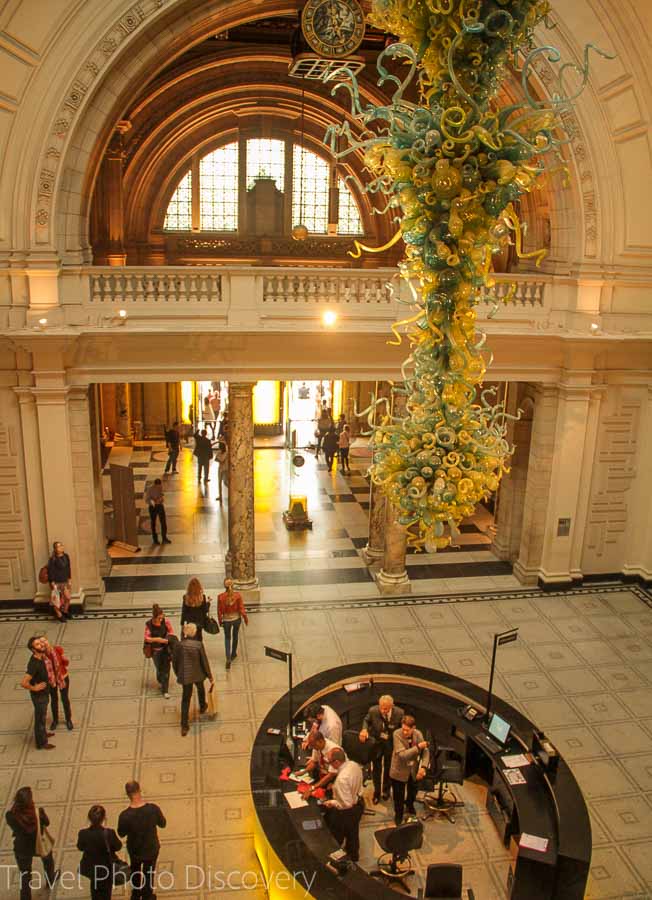 4. The Victoria and Albert Museum
5. The Queens House in Greenwhich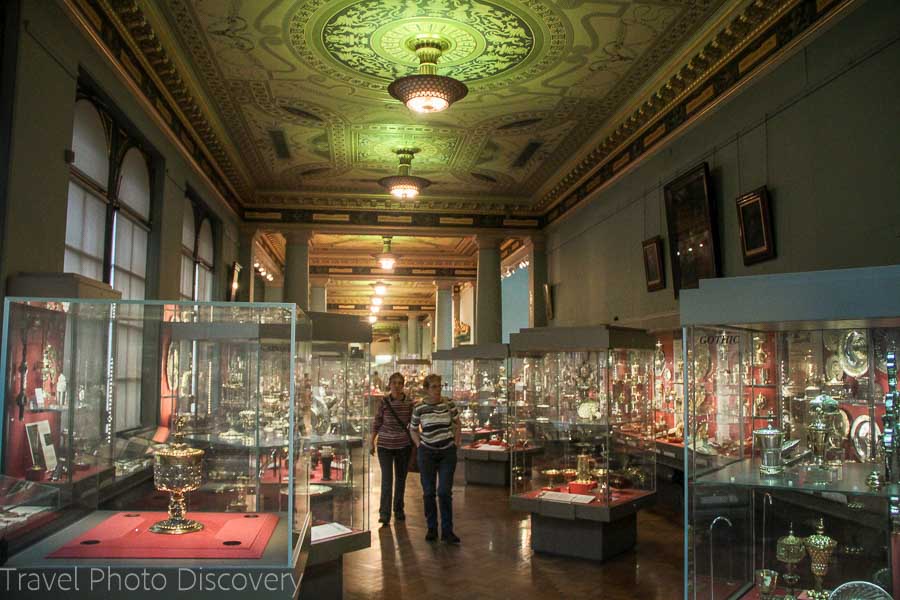 Visit London's free public markets
London offers so many fantastic public markets and some housed in fabulous buildings and repurposed structures that are popular places to shop, gather, dine and just hang out. Here are some of the more well-known and cool public markets to explore in London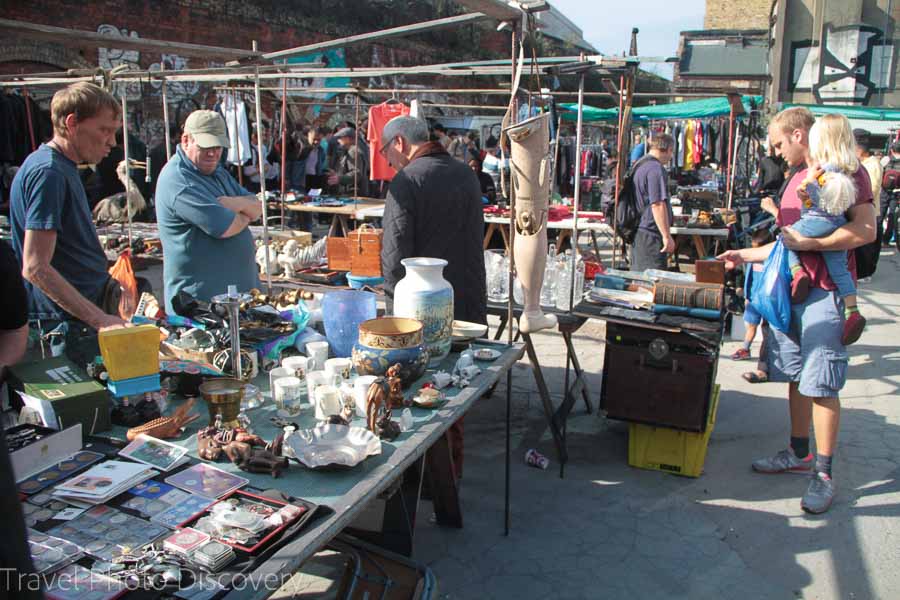 12. Brick Lane Market – Shops and restaurants open daily but the main market is typically held on Sundays.
13. Portobello Road Market – a popular market for antiques, unusual finds and collectables
14. Borough Market – Located in the South Bank on the other end of the London bridge, this 1000 year old market is still fun and trendy to hang out.
15. Columbia Road Flower Market – if you're into beautiful flowers and shopping, check out this popular Sunday market along with vintage shops, delis and of course garden stores.
16. Camden Market – this popular market opened since 1974 sells fabulous street foods, creative brands and artisanal crafts and one of a kind shops.
17. Old Spitafields Market – located in a re-purposed train station, this colorful complex of shops is open daily with independent brands, fun events and really cool bars and restaurants.
18. Brixton Village Market – located on Station Road offers and international foods from around the world, restaurants and shops
19. LeadenHall Market – set in a stunning 14th century classic building with boutique stores and galleries, restaurants, wine bars and unique vendors to worth visiting.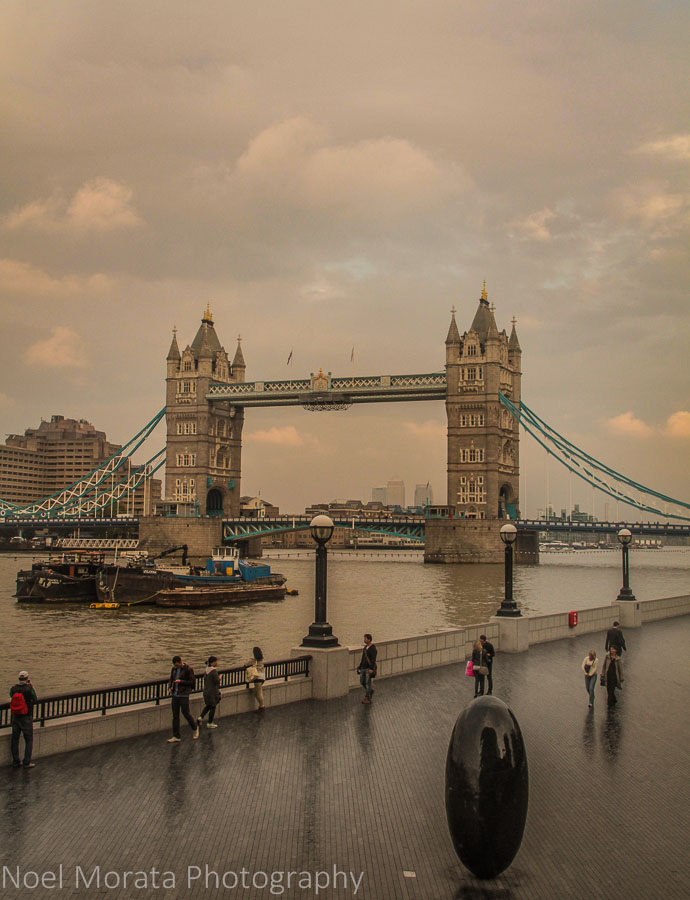 Want to do a free walking tour of London?
You definitely can do a lot of walking around the streets of London, but what a better way to do it than with a local guide or a DIY guide from the area that can spout of fun historic details to off the wall tidbits of info that you'll only get from an insider. Check out these various walking tours that are really free (tips are welcomed for the guides) for those wanting to save a dime.
20. Free London walking tours by locals
21. Strawberry's Free walking tours of London
22. Sandemans Free London Walking tours
23. DIY guide of the Regents Canal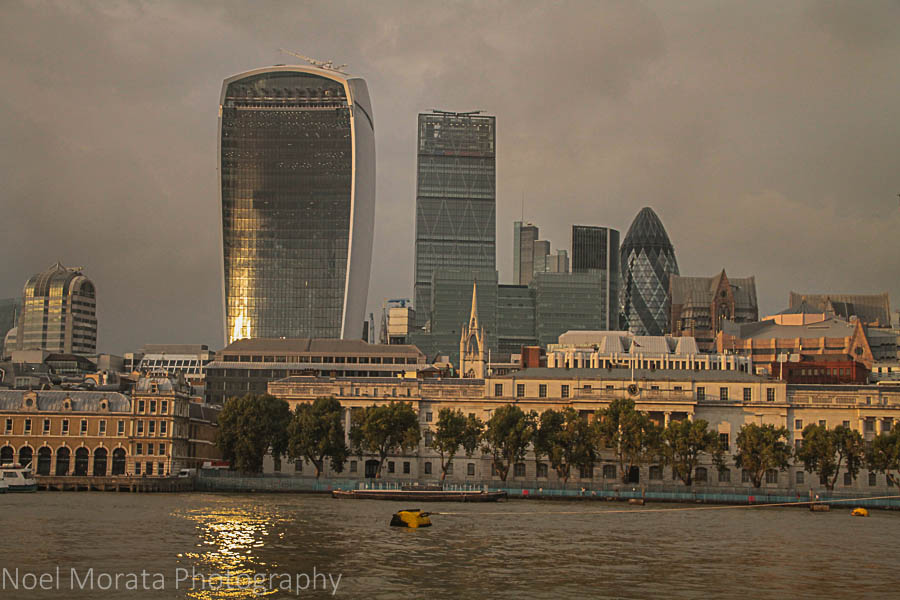 Free views over London
Typically views from London from above are pricey to check the panoramic views of the city. But if your willing to check these places out and walk out to mostly parks and museums, then they are absolutely free! Check out these fantastic views, one of the fun and best things to do with kids in London for family friendly fun.
25. The Tate Modern – Observation area and café on the top floor has fantastic views of the river and downtown London areas.
26. Parliament Hill – If you get to the top of Parliament Hill on Hampstead Heath then you will get some gorgeous views hopefully on a nice sunny day.
27. Primrose Hill – at the top of the hill areas are fantastic views out to the city and downtown areas.
28. Greenwich Park – Overlooking the Thames river, the views from the top areas of the park into downtown London are fabulous and free to this historic Unesco site.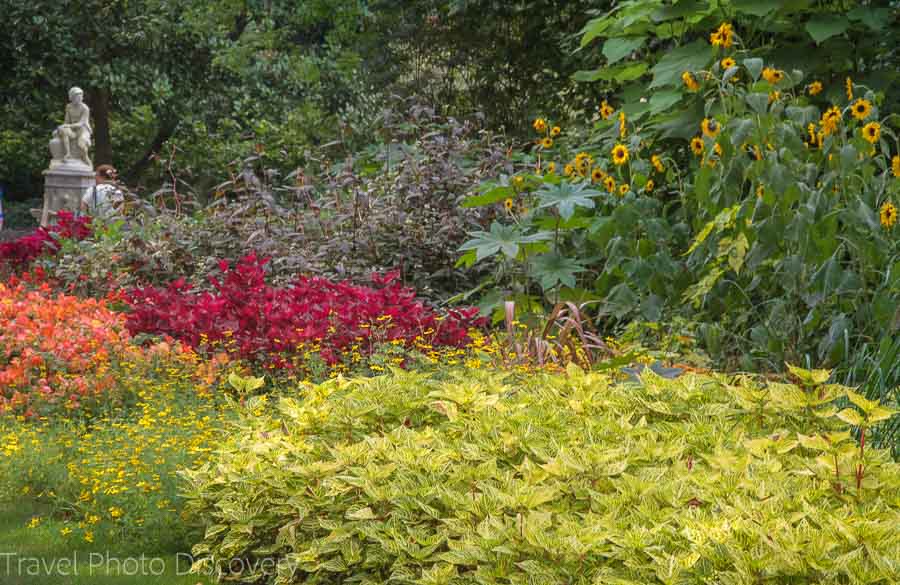 Check out the free parks of London
Well London does have some amazing and beautiful parks around the city to enjoy and just soaking up the well maintained gardens or wilder English gardens. If you want a break from sight-seeing then the gardens are a nice break to just relax from the urban jungle. Here are some of the more popular parks worth visiting with some cool gems or historic treasures tucked inside.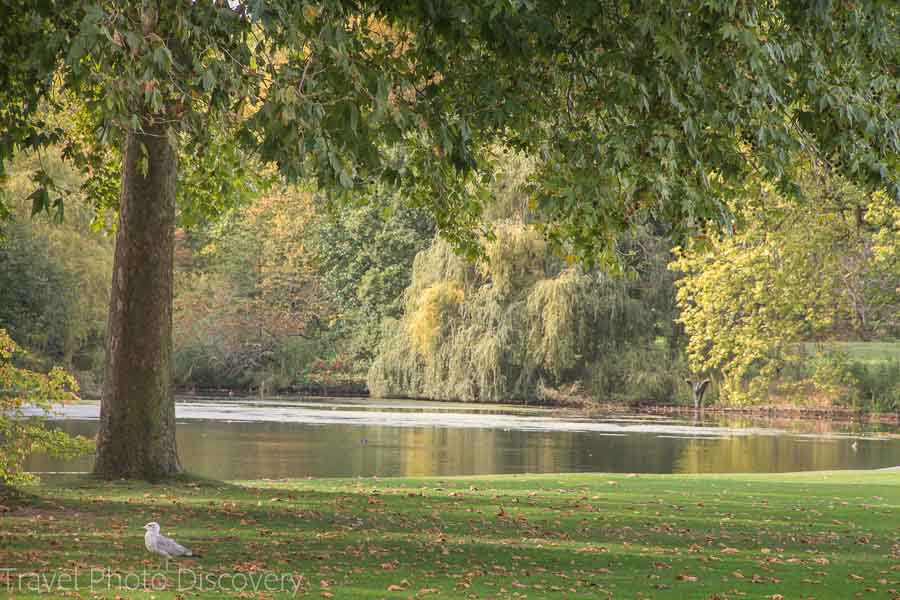 29. Greenwich Park – is a Unesco World Heritage site with the London Maritime museum and naval academy that are fun to explore and free sites along with the Queen's House which is also free to visit.
 30. Hyde Park – This popular and classic park in central London has beautiful fountains, ponds, rose garden, statues and classic features in this large park that is fun to explore.
31. Regent's Park – another classic garden in Central London with gorgeous formal gardens, tree-lined pathways and fountains and playgrounds to this designated royal park in London.
32. Hampstead Hill gardens – with a striking pergola that dominates this beautiful garden, if you like slightly old and almost neglected but interesting, then check this place out.
33. Barbican Conservatory – a lush tropical paradise in a glass conservatory in London is a wonderful getaway from the busy city life.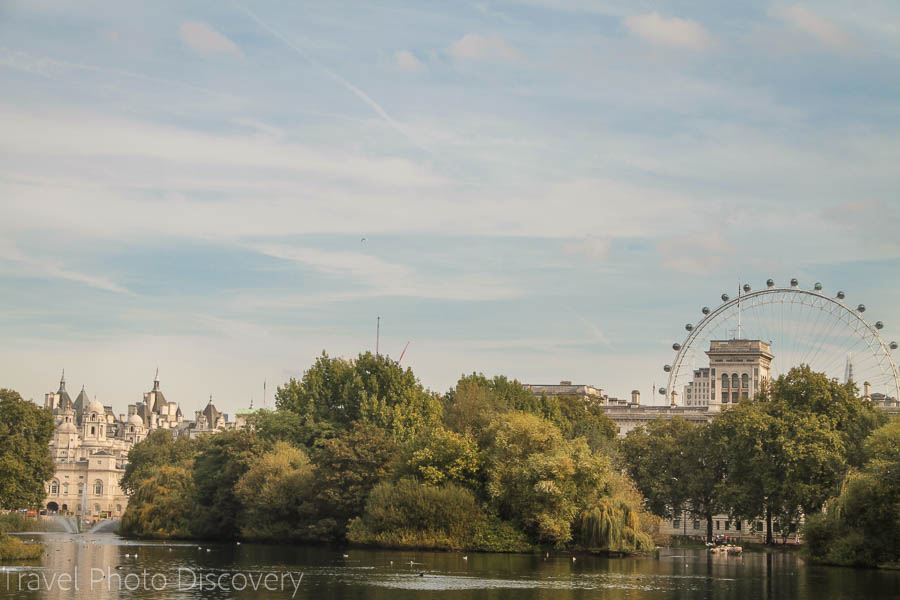 Explore the cool neighborhoods of London
Seriously, there are soo many cool and fun neighborhoods to explore around London and the outer boroughs. Depending on your interests, hobbies or looking for something unique and different, each borough offers a unique perspective of living in that particular area. Check out these popular London neighborhoods to find another side of London worth discovering.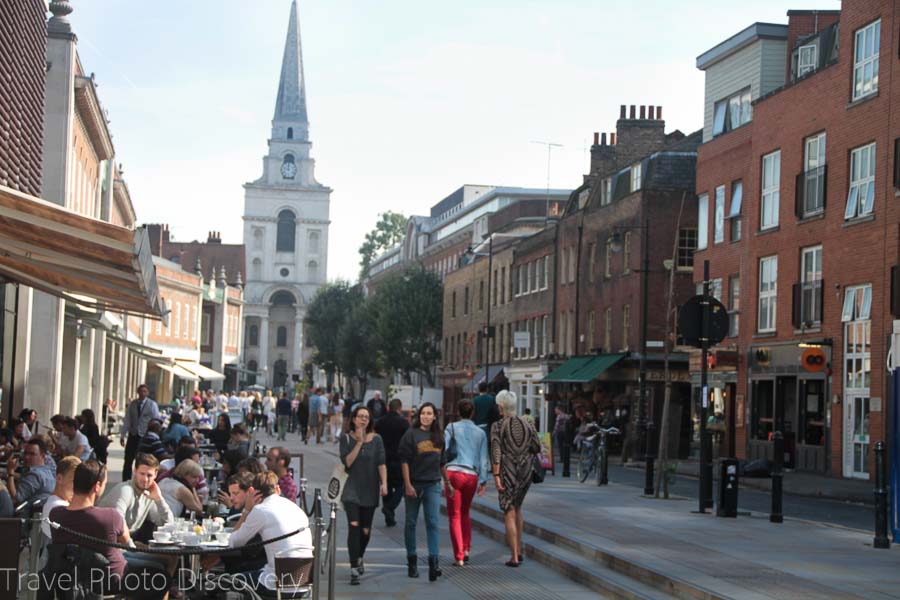 34. Chinatown – located in the Soho district (you can check out two cool areas in one) is where you will find the mom and pop Chinese shops and eateries when you are hankering for something Chinese or even Asian fusion which is abundant in this district.
35. Soho – since it's next to Chinatown, you'll find this to be the active nightlife spot, West End Shows and the Gay area along with some other seedy night venues and burlesque shows.
36. Camden Town – Alternative vibe and hangout spots, live music venues and the popular Camden market is worth exploring in the district.
37. Greenwich Borough – once the maritime center of London, you can visit the old city center, maritime museum and naval college, Greenwich park and Royal Observatory and a variety of other interesting attractions in the borough.
38. Hoxton, Shoreditch and Brick Lane – both areas are next to each other and are fun to explore the many international restaurants and bars, outdoor markets and cool design boutiques, trendy galleries and pop-up shops that open regular in these three areas of London's East End that run into each other.
39. Notting Hill – After the famous movie, Notting Hill is lively with its colorful homes and buildings, cutting edge stores and events, including its popular market.
40. South Bank and Waterloo – another revitalized area of the Southbank with gorgeous views of the Thames and river walk areas, museums and cultural centers along with cool shopping venues the Borough and Leadenhall Market to explore and even modern buildings and sites like the Tate Modern, the London Eye and the colorful Millenium Bridge over the Thames River.
41. South Kensington – the wealthy side of London also has three free museums, two free royal parks to enjoy and a lot of easy and cheap window shopping of international brands at High Street.
42. Princelet Street – This is a very cool street and surrounding areas of the East end of London with these really old and charming buildings, some which are being converted to pricy lofts and businesses. They still maintain their charming facades and are worth exploring.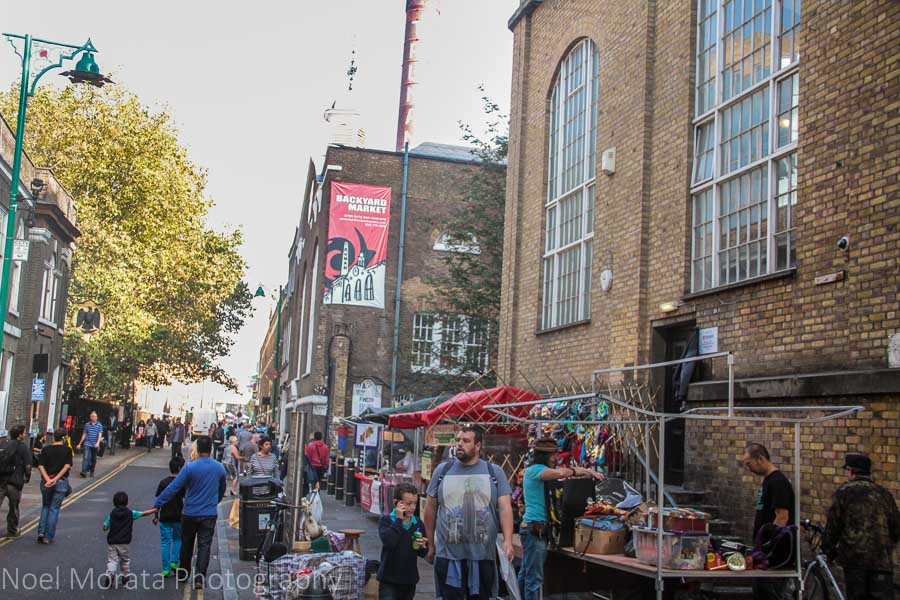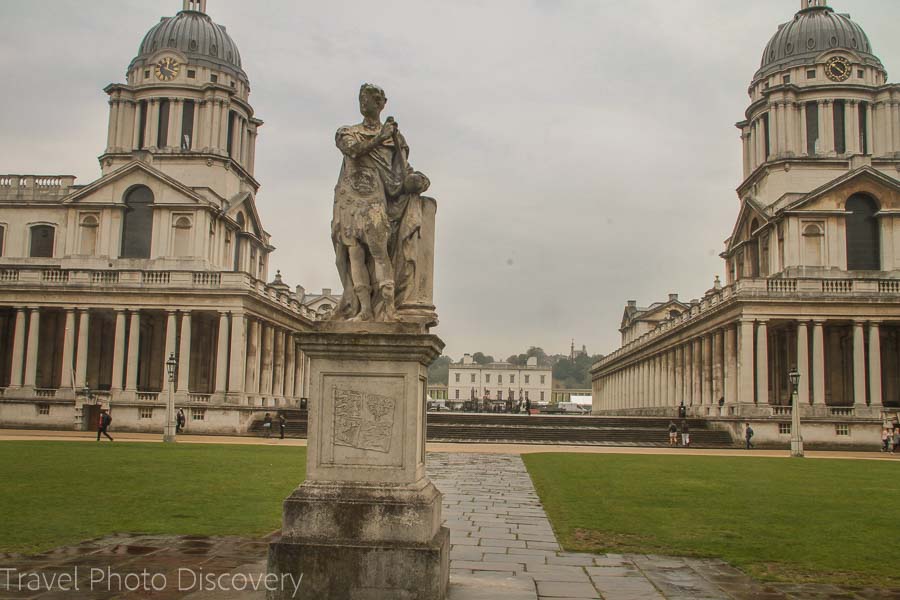 Free historic attractions of London
Not surprisingly, some of London's historic sites are free if you plan ahead of the peak hours at any of these popular tourist attractions and historic sites in the city. A few of these places do charge to enter, but if you go during service times like in the churches below, it's free to attend.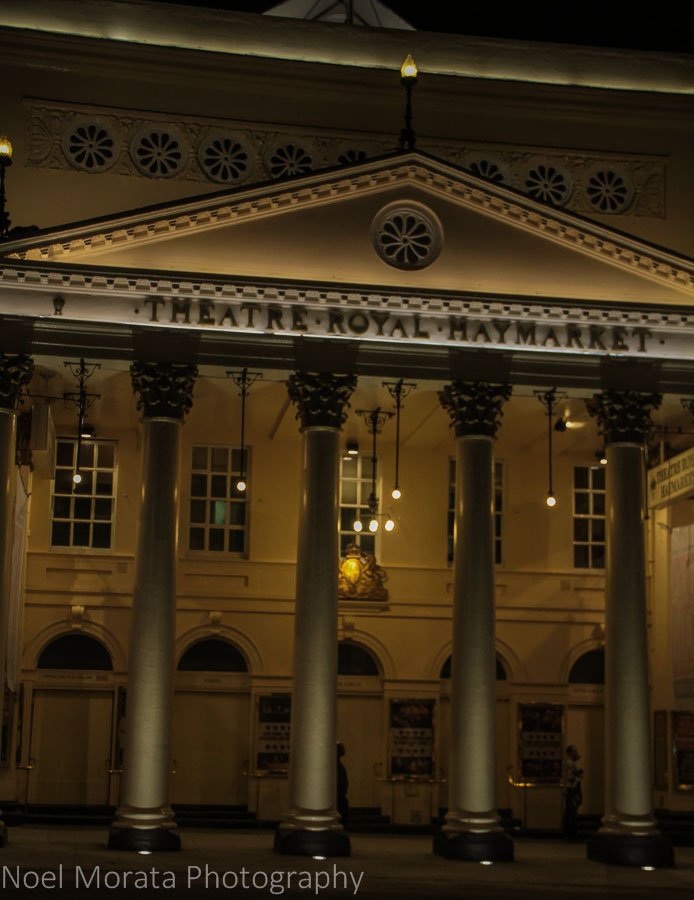 43.Kenwood House – located in Hampstead Heath, this gorgeous home is free and open to the public to enjoy.
44. The Queen's House – Located in Greenwich, this stately manor home has a beautiful painting gallery and gorgeous interiors to explore.
45. Houses of Parliament – Tours are free to UK citizens and available for outsiders with a tour on Saturdays and at recess.
46. Covent Garden – the West end markets at Covent gardens are free and easy to explore with street performers, plays and comedies performed at the theaters close by.
47. St. Paul's Cathedral – visiting the cathedral is not free unless you just attend the free Choral evensong services that is done entirely by music and responses.
48. Trafalgar Square – A very historic and popular hang out square (at night time) there are and many attractions within the square which includes: Nelson's Column and fountains, the National Gallery,  St. Martins in the Fields church and the National Portrait Gallery.
49. Westminister Abbey – Tours are offered to visit Westminster Abbey, but if you do come during the official worship service hours, then that is absolutely free.
50. Tower Bridge – Always confused as the London Bridge, you can walk for free to walk across the bridge and enjoy the views of the Thames River from the walking lanes. This is a great spot to take some wonderful river shots to iconic London city skylines and the South Bank areas. You can also take an elevator to the top of the tower for a nominal fee.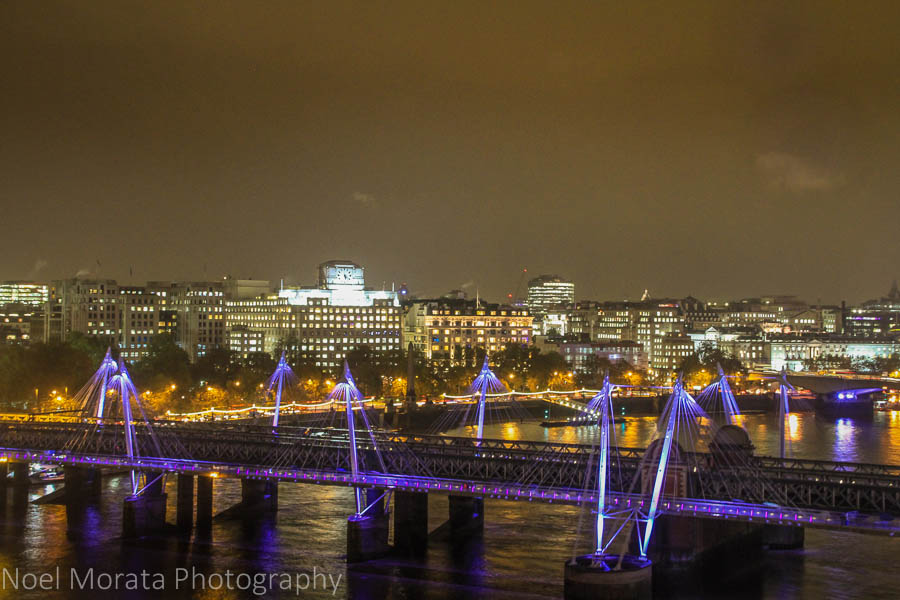 Free activities to do in London
There are London activities that are free for the public to enjoy, they are very popular and very crowded. You can attend many of these events or activities for free if you plan ahead to get a better viewing spot or place to sit.
51. Changing of the guard – located in front of Buckingham Palace, get there early for great views and photo ops.
52. Southbank Skate park – If you have some wheels, you definitely can skate for free at the graffiti zoned skate park under the Southbank Center.
53. Kings Cross illuminated tunnel – its colorful, cool and free to explore and showcasing local artist commissions.
54. Walk the Southbank at night – The Southbank area of London comes alive on the river front, illuminated colorful buildings and the very cool Millenium bridge and other bridges lit up at night.
55. Check out Speakers Corner – located in Hyde park, listed to speakers sharing their views and demonstrating free speech at this iconic speaking demonstration area in the park.
56. Do a selfie on Abbey Road – If you're a Beatles fan then the famous Abby Road and cover image is a must that you can definitely replicate on this famous venue.
57 Check out London's street art scene – If you're into amazing street art combined with cool places to visit, then check this site here for places t visit around the city with the best street art to view in those boroughs.
Getting around London cheap or free
58. Walk around the city – London is a friendly walking city and if you break it down to visiting specific boroughs, then it is easy walk around and break up your visits into one or a few areas at a time. That way you can spend more time visiting the attractions in that particular borough.
59. Public transportation – the easiest way to get around is by the London Underground or Tube and one direction tickets in the general London area costing between 2 to 4 Pounds. The most affordable way to use the underground is to buy an Oyster card that you can recharge to any amount using your credit card. The Oyster card allows for travel via underground, national trains, buses, London trams and the Emirates cable car.
60. Uber ride – Uber does run in London, so you can easily use your app when you want to get around quickly or when you are just t exhausted to walk one more step around the city.
61. Gett – another version of Uber that is popular in London and major hubs around England along with many European cities.
Where to stay in London cheap or  affordable
Staying in London is very, very expensive and there's not that many options to sleeping here on a dime. But here are some options of areas that are fairly central with easy access to the Underground and the most reasonable hotels with good reviews.
Staying in the Shoreditch area, check out the reviews and best prices here.
Kensington and Hyde park – very central and affordable properties. Check the reviews here and latest prices.
London Bridge and South Bank – Easy access to Underground and main London attractions – check hotel reviews here for availability and prices.
Affordable East End London – Trendy boroughs and easy access to underground – check hotel reviews here for availability and prices.
Victoria borough – Affordable hotels in this transport hub. check hotel reviews here for availability and prices.
Check out these reviews of affordable places to stay on Tripadvisor here for more details and current prices for an overnight stay.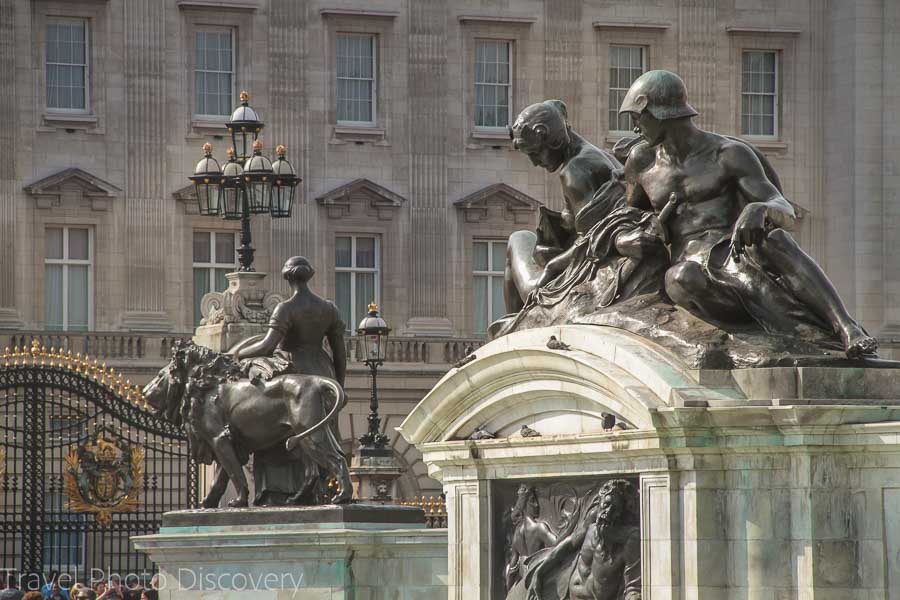 Want more posts about London?
25 fun and cool places to visit in London
Things to do in Greenwich, London
Exploring the East End of London
Eating London and exploring the East End
Cool attractions in the South Bank
More free & cheap things to do in other destinations
Free things to do in Sao Paulo
Free things to do in Barcelona
Free things to do in Copenhagen
Please pin this for later!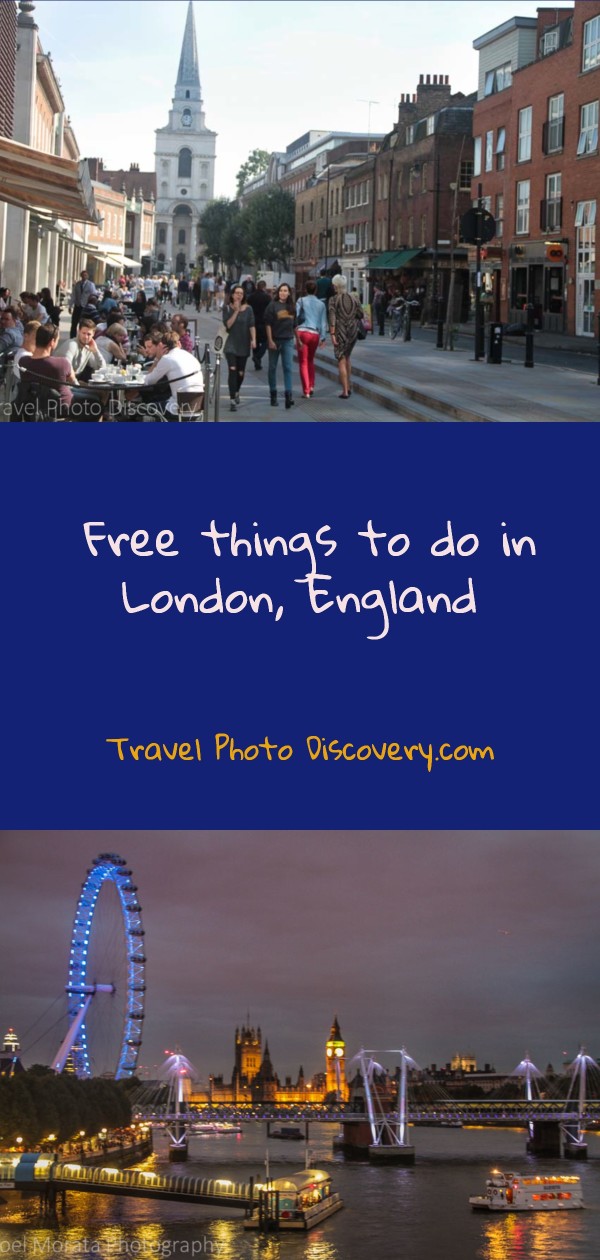 Thanks for visiting today and checking out this post on Free things to do in London, if you enjoyed the images and post, could you please share it with any of the social media buttons located around the post.
If you like what you see, come and check out my other social media channels for more updates, including Instagram, Pinterest and Twitter
Disclosure – There are affiliates links on this posts which provide a small commission to support this site at no extra cost to you. Thank you for reading, and happy travels.